A-DG6LYP1 Drink Dispenser | 1-Tank Juice Dispenser | Cold & Hot Drinks | 110V
This kitchen appliance is designed for convenient drink dispensing and is equipped with a 18-liter plastic tank. The machine is suitable for cooling and heating various beverages.
Consider the advantages of this juice dispenser!
PC plastic tank
The 18-liter tank is made of no-poison PC plastic, which is durable and can be used with food. Since the tank is transparent, it is convenient to track the quantity of the beverage inside and refill it in a timely manner.

Stainless steel body
The machine itself is produced of stainless steel, which is widely used for kitchen equipment. The material is known for its rust and corrosion resistance. Also, stainless-steel appliances look good even after years of usage.

Even temperature
The machine is equipped with a stir & spray function, which enables stirring the drinks evenly and maintains a uniform temperature. Thereby, the feature improves and prolongs the cooling and heating effects.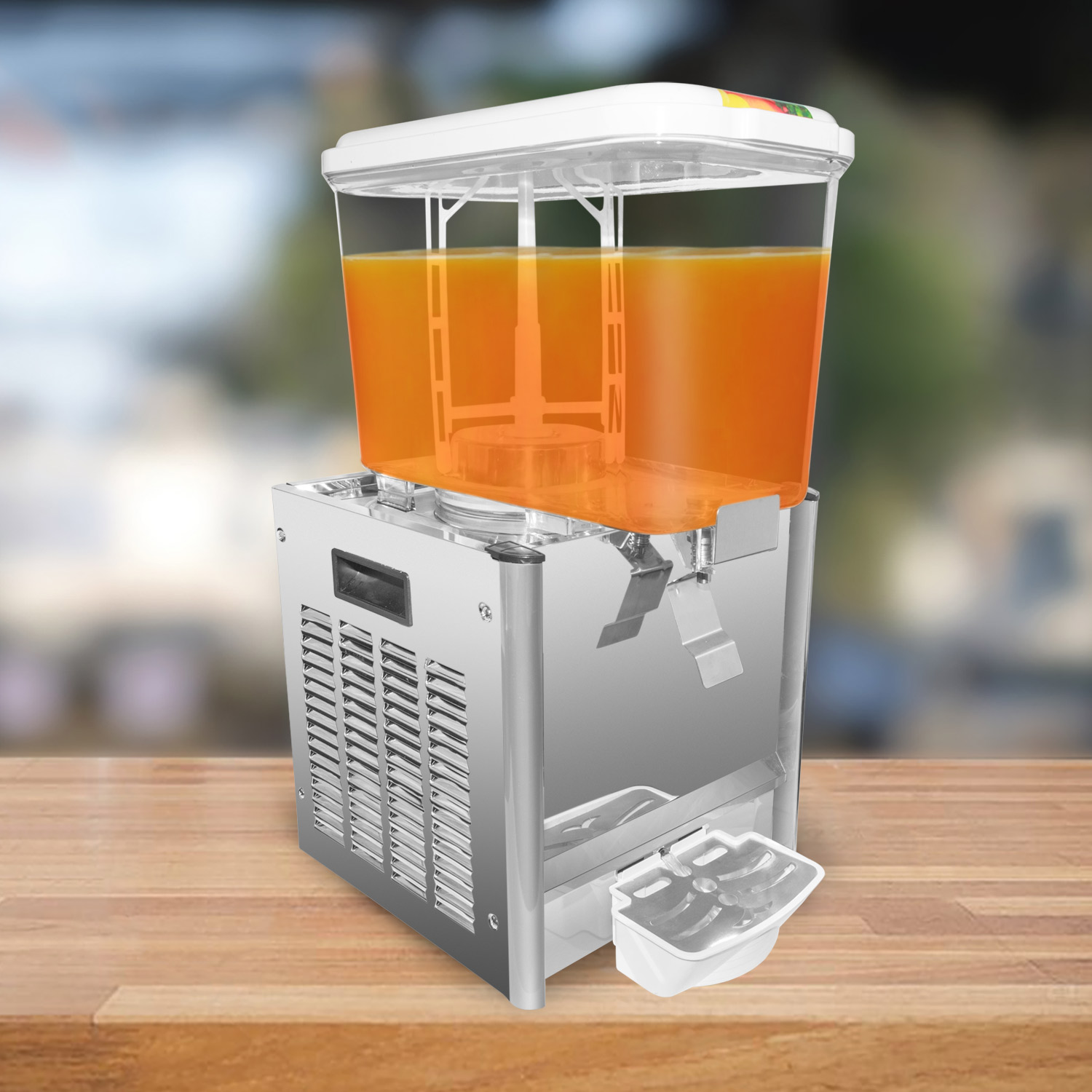 Look at the details of this drink dispenser!
✪ IN-BUILT HANDLES: it is easy to lift the machine and move it from one place to another




✪ WIND GRID: the appliance is well ventilated through the vents and always stays cool inside

✪ SPRAYING TUBE: stir & spray function allows stirring the liquids evenly, cooling at the same time

✪ DRIP TRAY: every drip is collected by the removable tray, so the table remains clean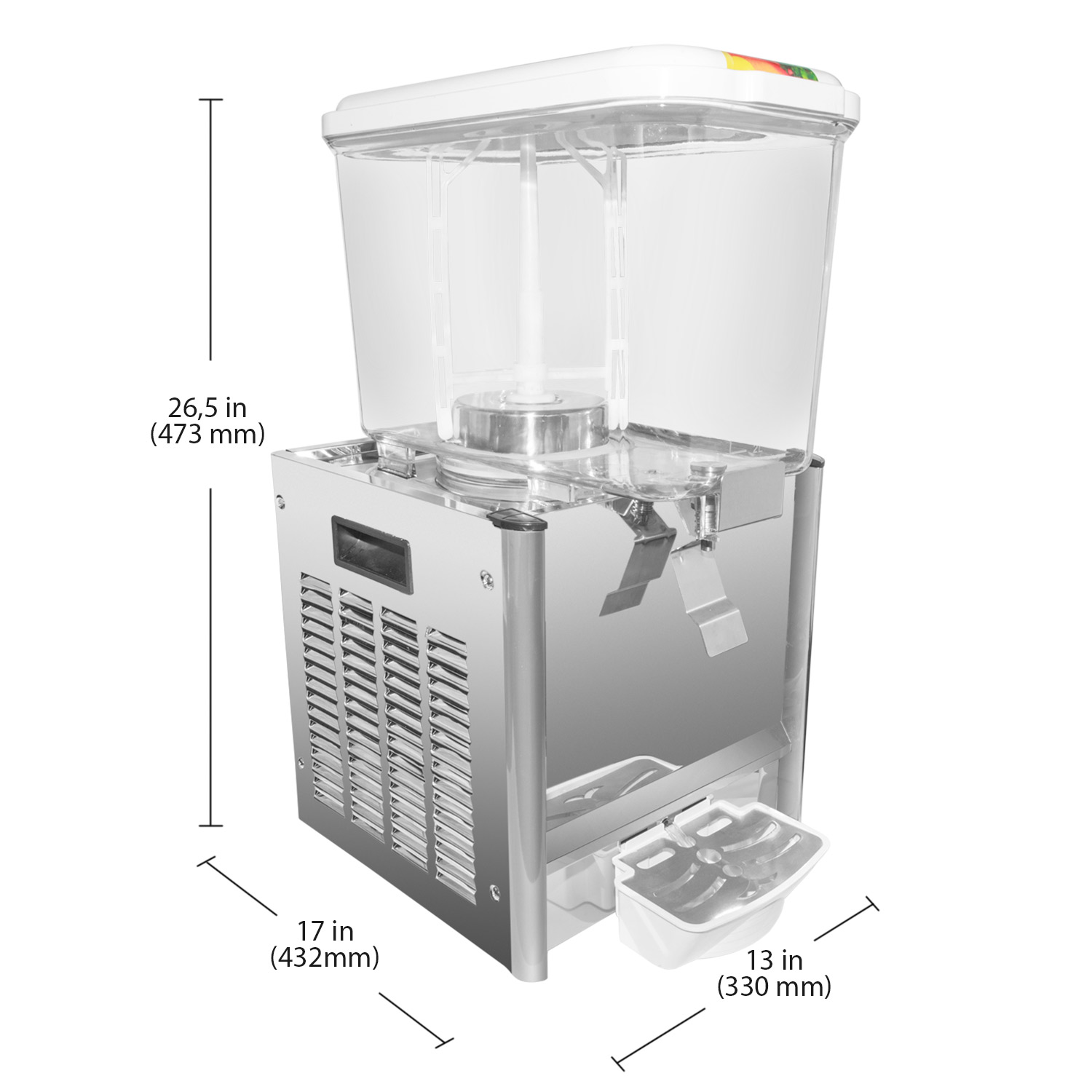 SPECS:
- Model: A-DG6LYP1
- Shipping weight: 23 kg (50 lb)
- Size: 473 x 432 x 330 mm (26.5" x 17" x 13")
- Weight: 20 kg (44 lb)
- Material: stainless steel body, PC plastic tank
- Voltage: 110V
- Power: Cold: 200W Hot: 500W
- Capacity: 18 L
Cold beverage temperature: 7 – 12 C
Hot beverage temperature: 52 – 58 C