A-DG6LYP2 Electric Beverage Dispenser | Cooling & Heating | 18L | 2 Tanks | 110V
Double-tank beverage dispenser cools and heats various drinks, such as milk, soda, juices, etc. The strong construction is perfect for commercial use. Transparent tanks with 18 L capacity each are made of PC plastic, which is food-grade and unbreakable.
A great solution for your catering business:
Easy to use
Refill glasses with a single push of a handle or let your customers do that themselves. A drink dispenser greatly simplifies any catering business' work. With this machine, you'll always have two fresh beverages ready for serving.

Great capacity
Each tank has 18 L capacity, which means you don't need to refill them frequently. This is a perfect solution for hotel breakfasts, canteens, parties in a hot day. Since the tanks are transparent, you can easily track the beverage quantity left.

Cleans itself
You need a minimum of effort to clean the machine. Actually, it can clean itself! Just pour some water into a tank, close the lid, and press the mixing button. You can occupy yourself with other things in the kitchen while the tanks are being cleaned.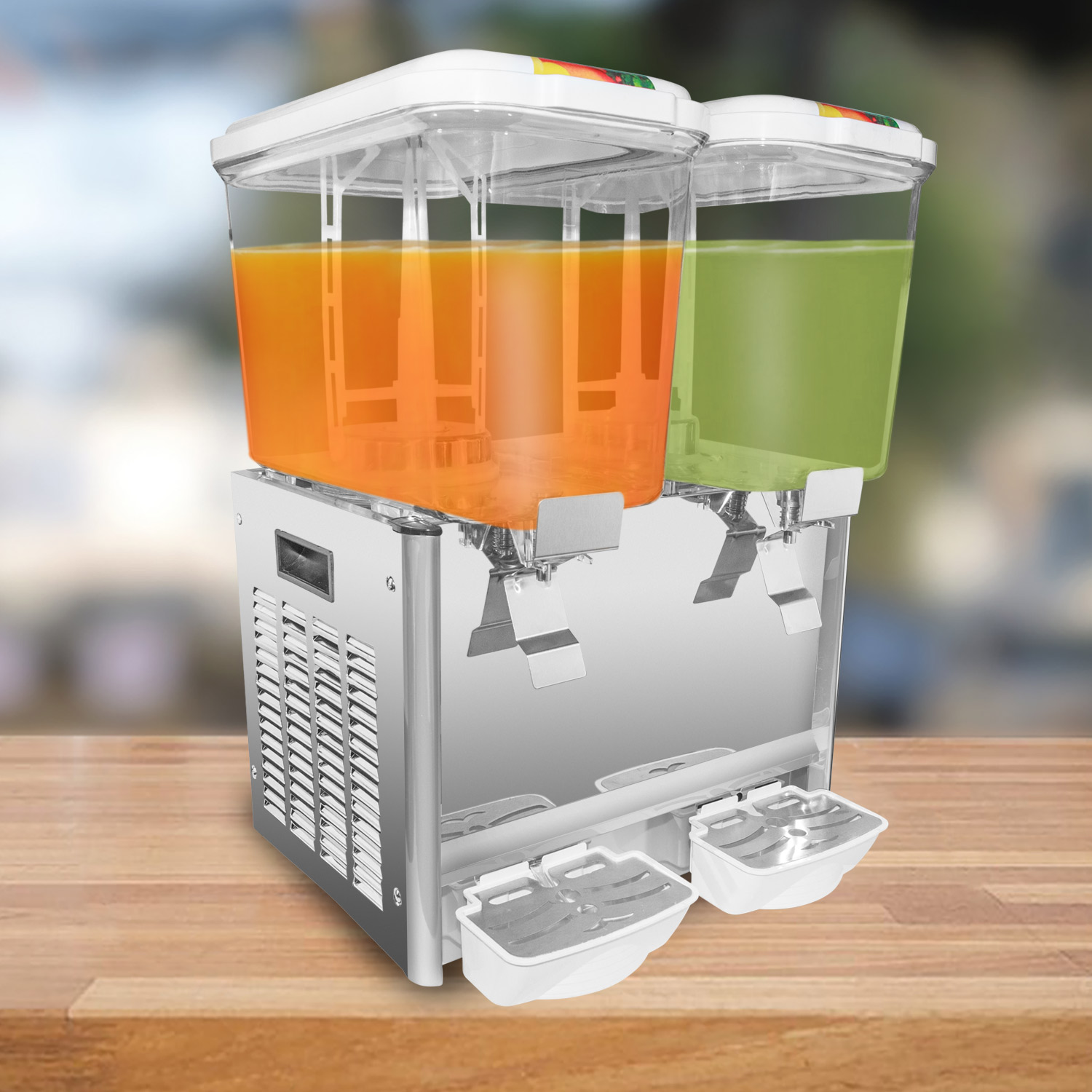 Details presentation:
✪ SECURE SEALING: stainless-steel evaporators are protected with seal rings

✪ VENTILATION GRILL: the machine is well-ventilated and doesn't overheat

✪ STRONG FEET: the machine is secured on the tabletop with small feet

✪ RESIDUAL TRAY: a removable tray collects all the drips of the beverage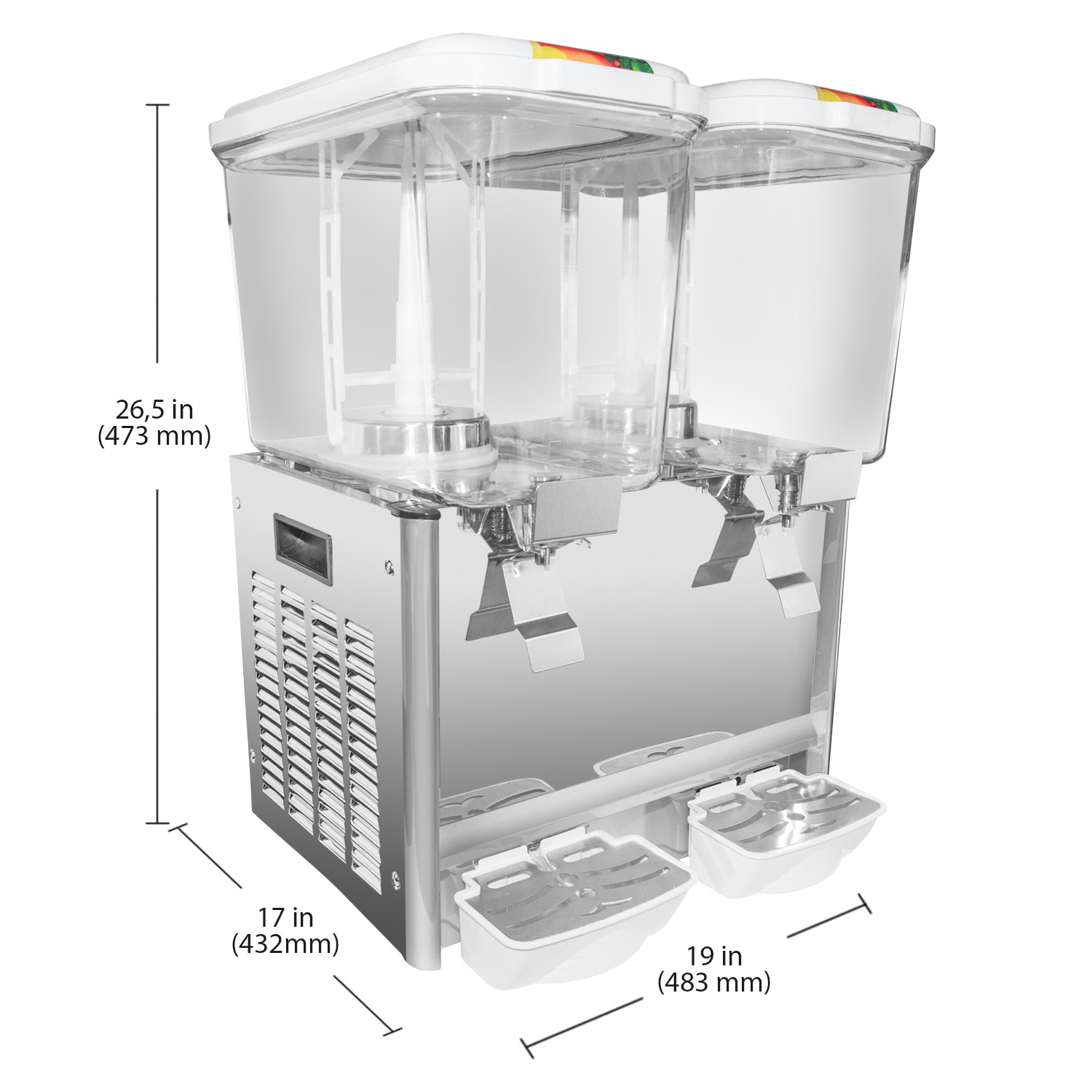 SPECS:
- Model: A-DG6LYP2
- Shipping weight: 30 kg (65 lbs)
- Size: 473 x 432 x 483 mm (26.5" x 17" x 19")
- Weight: 28 kg (62 lbs)
- Material: stainless steel body, PC plastic tank
- Voltage: 110V
- Power: Cold: 300W Hot: 1000W
- Capacity: 18 L x 2
- Cold beverage temperature: 7 – 12 C
- Hot beverage temperature: 52 – 58 C