A-DG6LYP3 Beverage Dispenser | Cold & Warm Drinks Dispenser | 18 L x 3 | 110V
This drink serving equipment is designed to keep three various beverages. Large capacity and ease of use make this machine perfect for parties and businesses with high-volume customer demands.
This is what you will like:
Hot & Cold Drinks
Since this machine has both cooling and heating functions, you can serve whatever beverage your customers like. Whether you fill the tanks with hot tea or cold juice, the machine is equally suitable for all drinks.

Strong Construction
The materials used for this drink dispenser are well-known for their longevity. For example, stainless-steel spigots are long-lasting and reliable if you need to use the machine frequently or on an everyday basis.

Transparent tanks
The vessels are made of food-grade PC plastic, which is durable and unbreakable. Transparent tanks are convenient for both guests and a host. Guests can easily see what is inside while the host won't miss the moment when a tank needs refilling.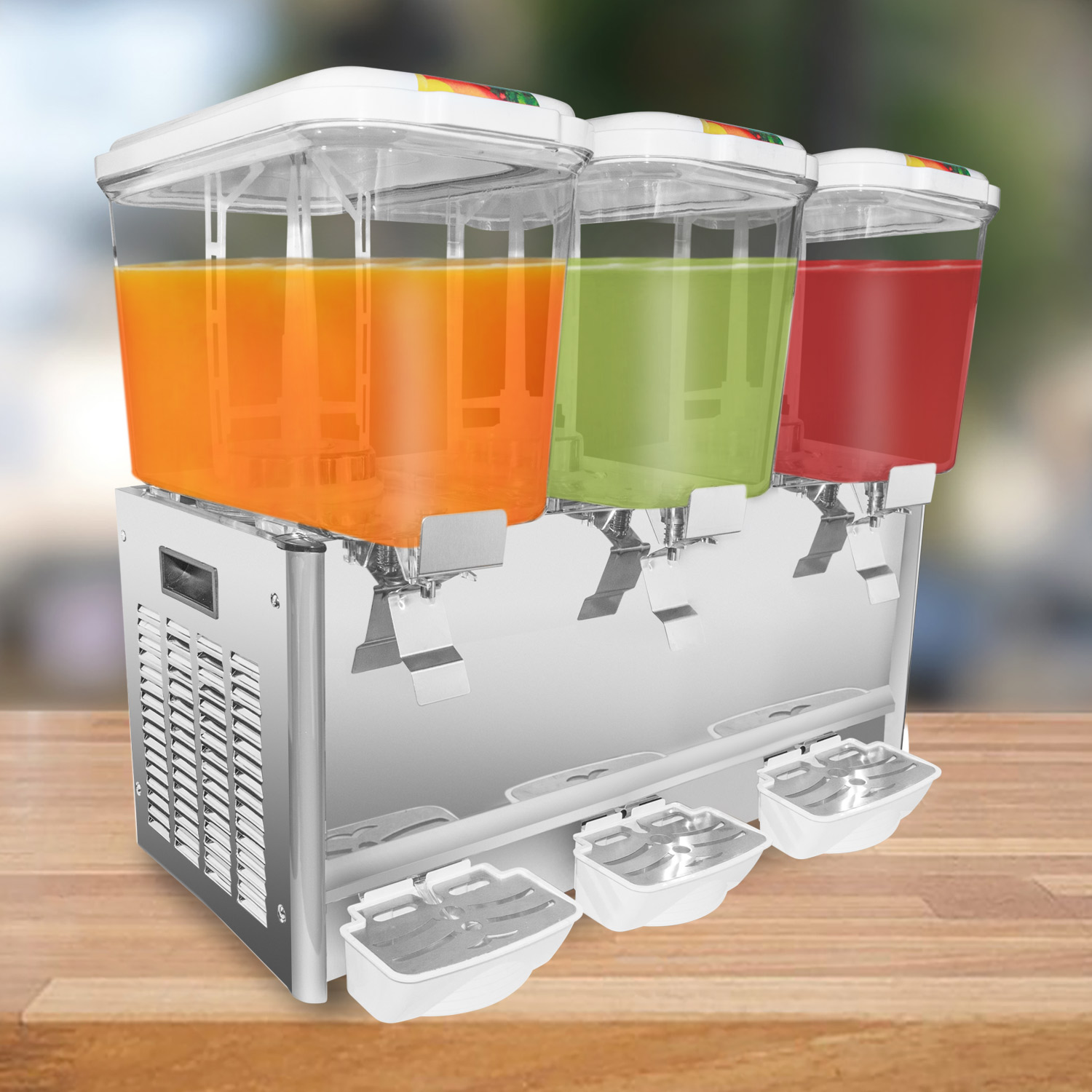 Important details:
✪ LEAK-FREE: stainless-steel spigots at the bottom of each tank reduce spills and mess

✪ STIR&SPRAY: this function helps to keep the texture and the temperature of the drinks even

✪ EASY CLEANING: the tanks are removable, and cleaning requires a minimum of effort

✪ STABLE FEET: the appliance is secured on the tabletop with four tiny yet strong furniture legs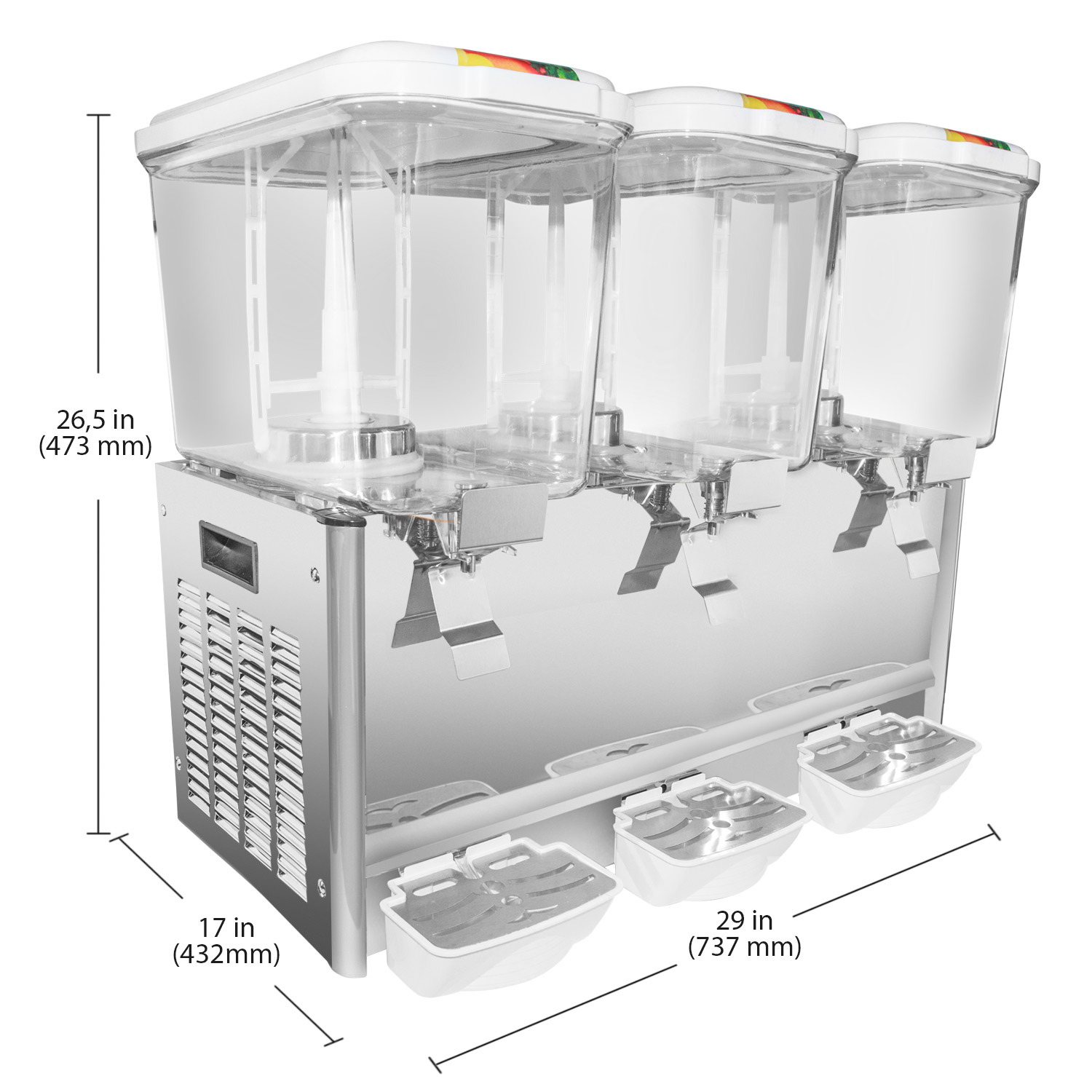 SPECS:
- Model: A-DG6LYP3
- Shipping weight: 41 kg (90 lbs)
- Size: 473 x 432 x 737 mm (26.5" x 17" x 29")
- Weight: 39 kg (86 lbs)
- Capacity: 18L x 3
- Material: stainless steel body, PC plastic tank
- Voltage: 110V
- Power: Cold: 350W Hot: 1500W