AP-32 Rectangular Belgian Waffle Iron | Rotating | 2 Pcs | 110V
Professional equipment for business and home
Two delicious soft Belgian waffles will be ready in a few minutes with this professional kitchen equipment. Rotating plates ensure even dough distribution; a stainless-steel body is a guarantee of the long service life.
Why is this waffle iron good?
Elegant design
The machine is beautiful and suits any kitchen interior. Its arcuate feet make it appear lightweight and stylish. The stainless steel, which this waffle iron is made of, looks good even after years of usage.
Clean kitchen
No way you can avoid batter drops while cooking your fluffy waffles! Nevertheless, you can be sure that the tabletop remains clean because all the dough is collected by a residual tray, which can be easily removed for cleaning.
Food-grade materials
The machine is produced of stainless steel, the material known for its durability and strong rust resistance. Stainless steel is widely used for kitchen equipment because it is non-toxic and safe for food.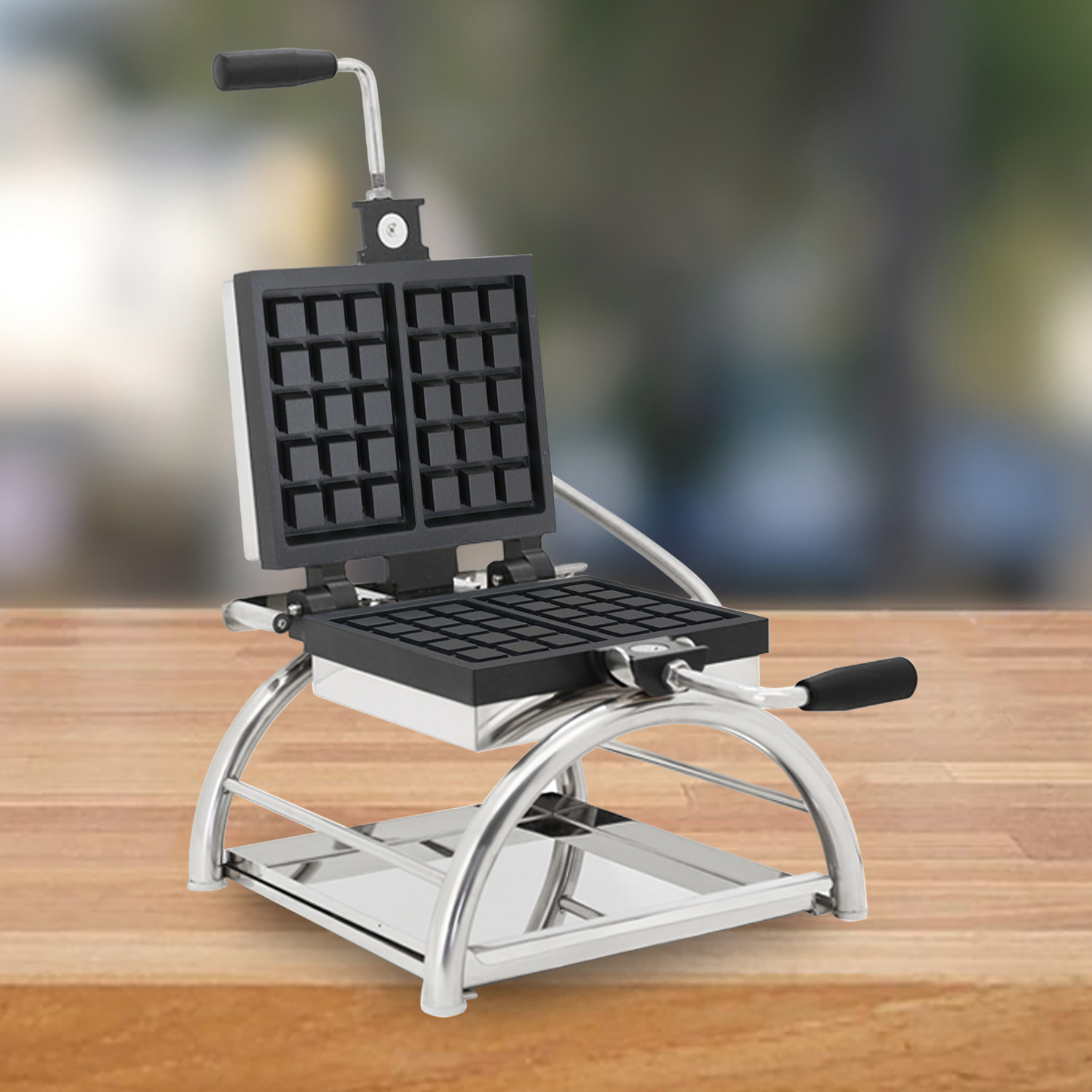 Beautiful & Practical:
✪ DEEP WELLS: these deep waffle pocket are perfect for holding syrup, jam, and other toppings

✪ EASY TO USE: all the operations are understandable and require little time to learn

✪ EVEN SPREADING: the rotating mechanism provides even batter distribution over the grids

✪ NONSTICK COATING: both plates are coved with nonstick, which prevents waffles from sticking
SPECS: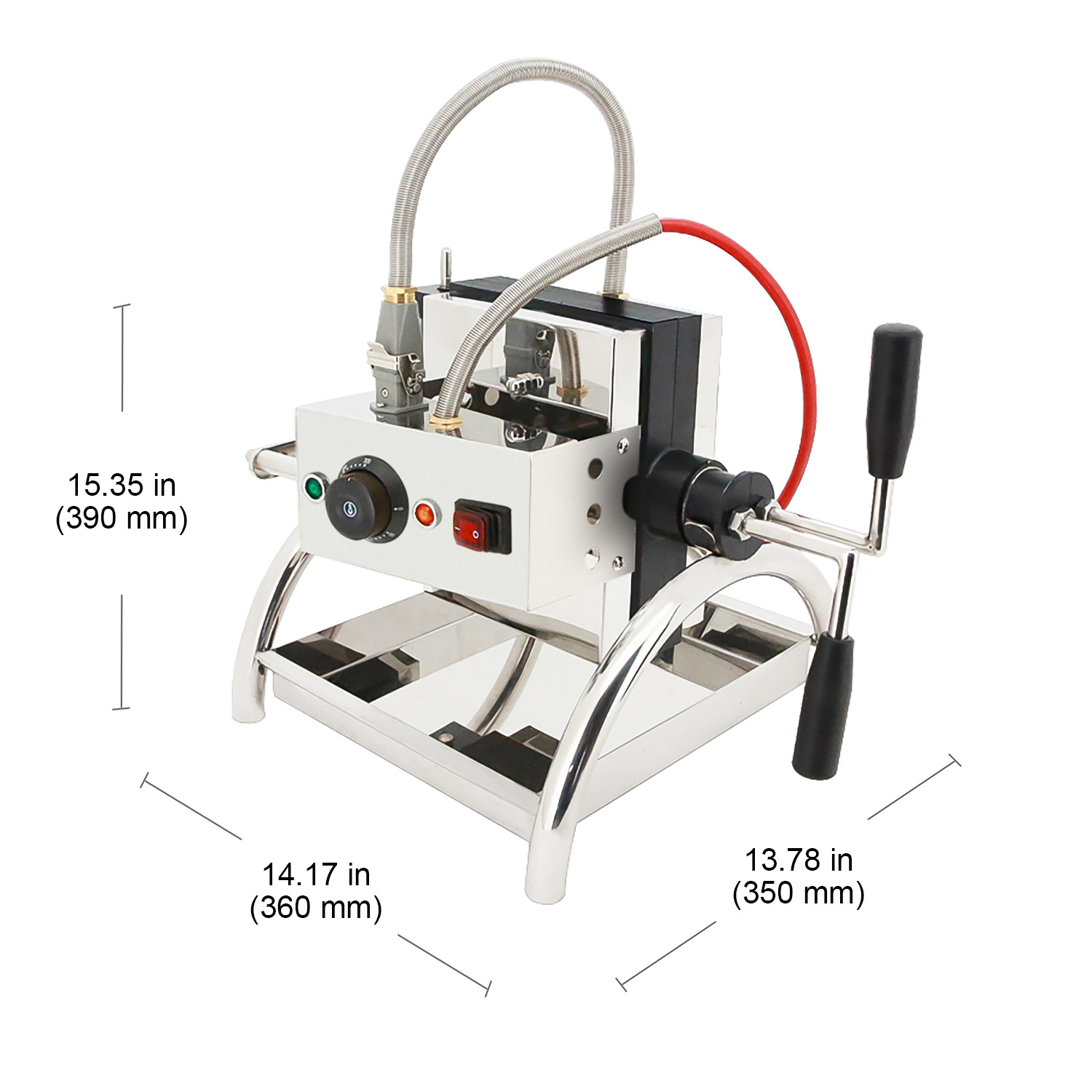 - Model: AP-32
- Material: Stainless steel
- Package size: 470 x 470 x 550 mm (18.5" x 18.5" x 22.0")
- Size: 360 x 350 x 390 mm (14.17" x 13.78" x 15.35")
- Machine weight: 20 kg (44.1 lb)
- Shipping weight: 25 kg (55.1 lb)
- Voltage: 110V
- Power: 2.0kW
- Temperature: 50-300 °C
- Coating: Nonstick
- Temperature control: Manual
- Nr. of waffles: 2
- Waffle size: 107 x 180 mm (4.21" x 7.09")
Belgian Waffle Accessories