AP-33 Flower-Shaped Belgian Waffle Iron | Rotating | 110V
Perfect kitchen assistant for waffles baking
With this waffle iron, making Belgian waffles is enjoyable and fun! The baking plates are nonstick-covered and have a petal-like print, so waffles have a flower's unusual shape. Lightweight and good looking, the machine suits both home and commercial use.
Why choose this Belgium waffle maker?
Nonstick cover
Both upper and lower plates are nonstick, which prevents the dough from sticking to the grids and ensures each waffle's appealing golden-brown color. The risk of waffle to burn is significantly minimized!
Easy to clean
The body of the machine is made of stainless steel, which is incredibly easy to clean. All you need is just to wipe it with a damp rag. If some grime remains on the baking molds, add a bit of oil to remove it fast.
Compact and elegant
If your kitchen is not big and can't accommodate large equipment, this waffle iron is worth considering! It takes little storage room and can be easily moved from one place to another. Just make sure there is an outlet around.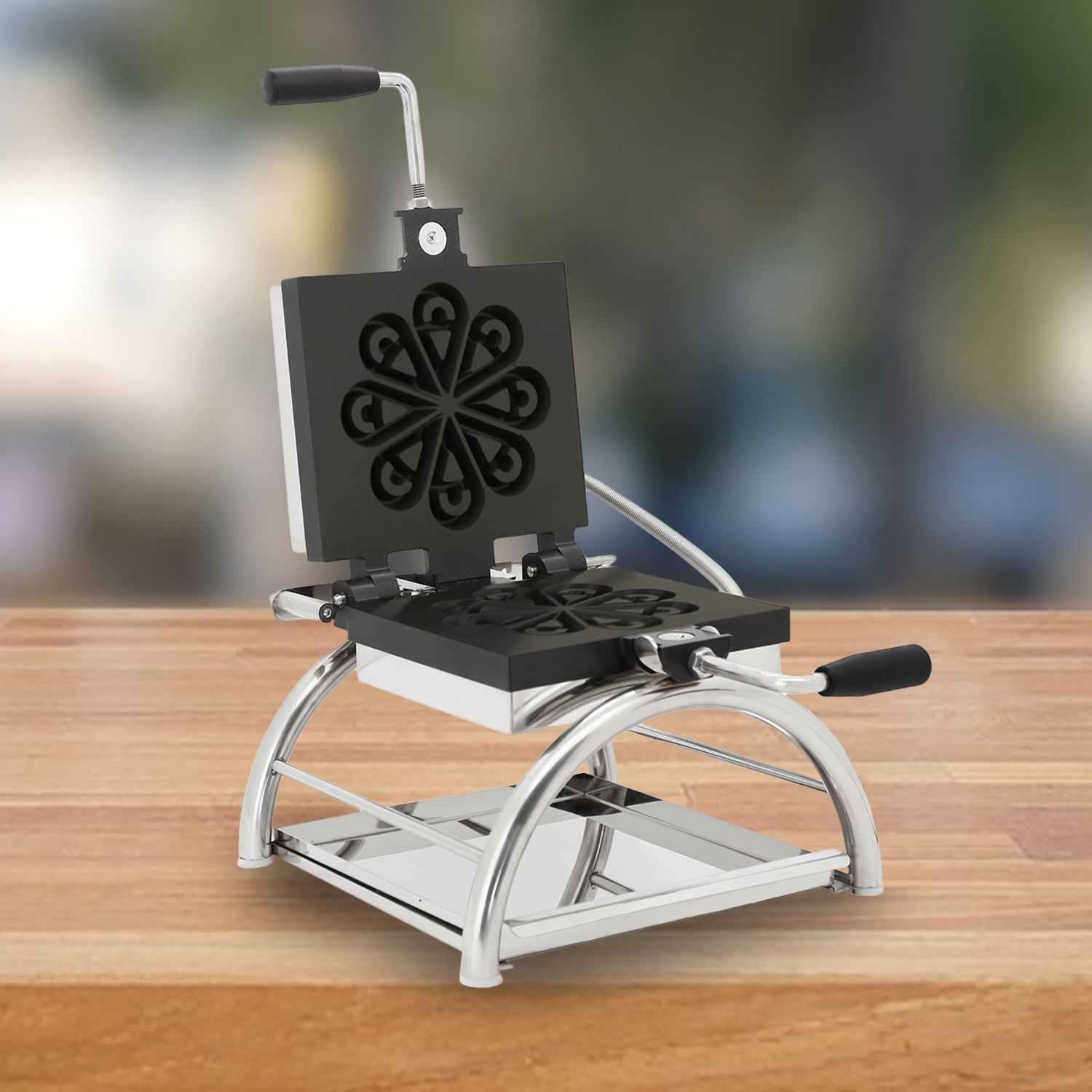 Reliable and safe:
✪ BROWNING CONTROL: by adjusting the temperature level, regulate the color of your waffles

✪ SAFE USAGE: bent plastic handles don't overheat and safe to touch even if the waffle iron is hot

✪ ROTATING DESIGN: the rotating mechanism provides easier and faster dough distribution

✪ FLOWER LOOK: with a petal shape grid, the waffles obtain a flower shape that looks unusual and cute
SPECS: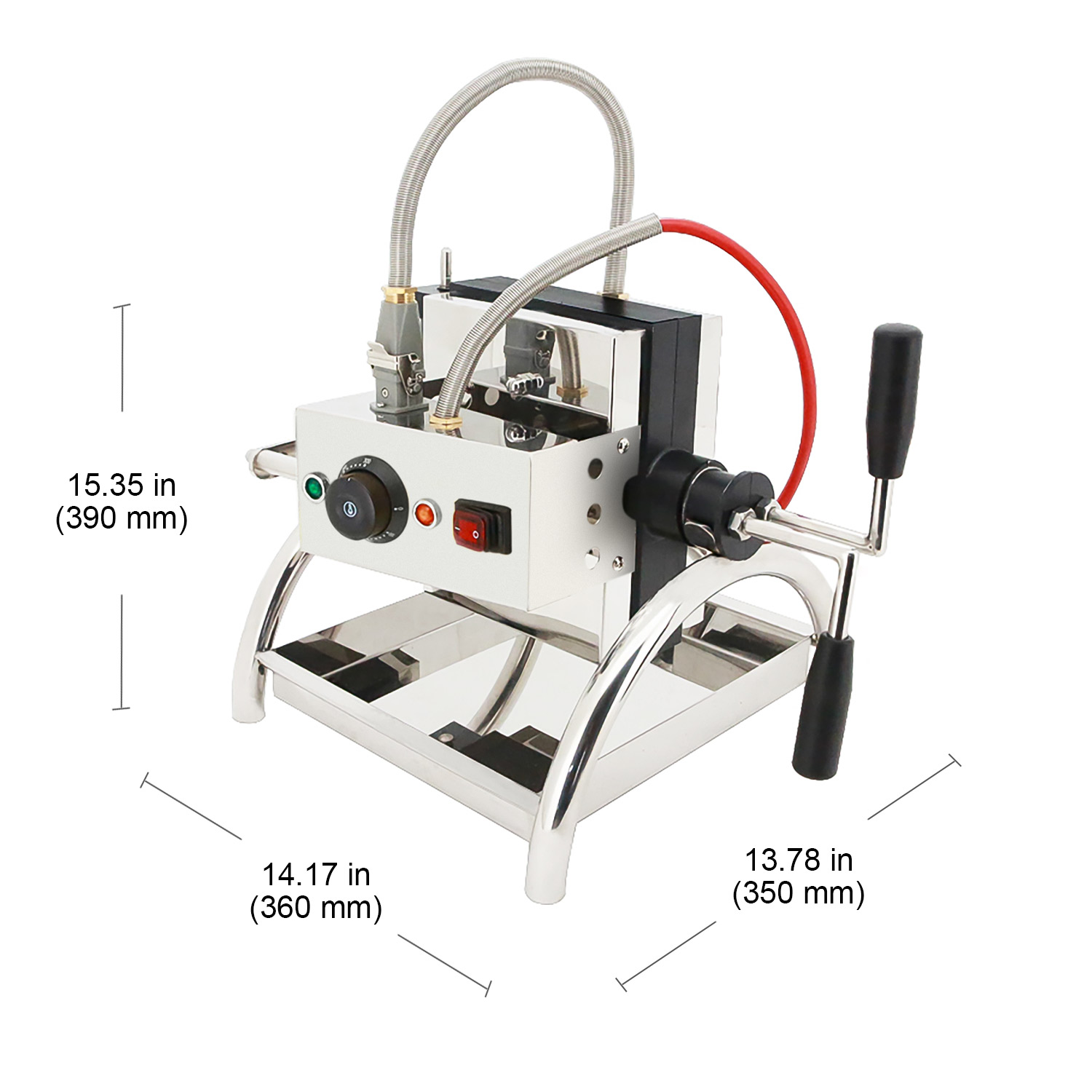 - Model: AP-33
- Material: Stainless steel
- Package size: 470 x 470 x 550 mm (18.5" x 18.5" x 22.0")
- Size: 360 x 350 x 390 mm (14.17" x 13.78" x 15.35")
- Machine weight: 20 kg (44.1 lb)
- Shipping weight: 25 kg (55.1 lb)
- Voltage: 110V
- Power: 2.0kW
- Temperature: 50-300 °C
- Coating: Nonstick
- Temperature control: Manual
- Nr. of waffles: 1
Belgian Waffle Accessories