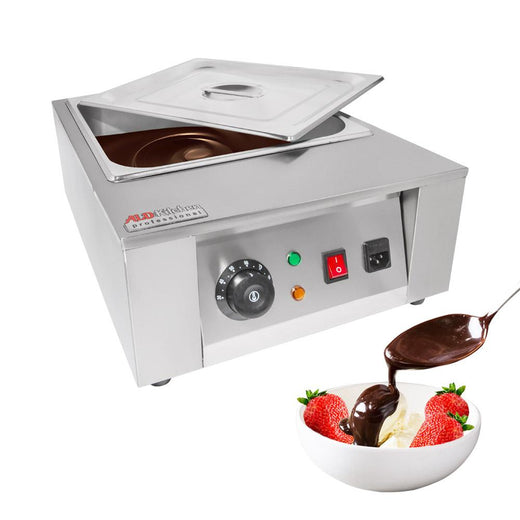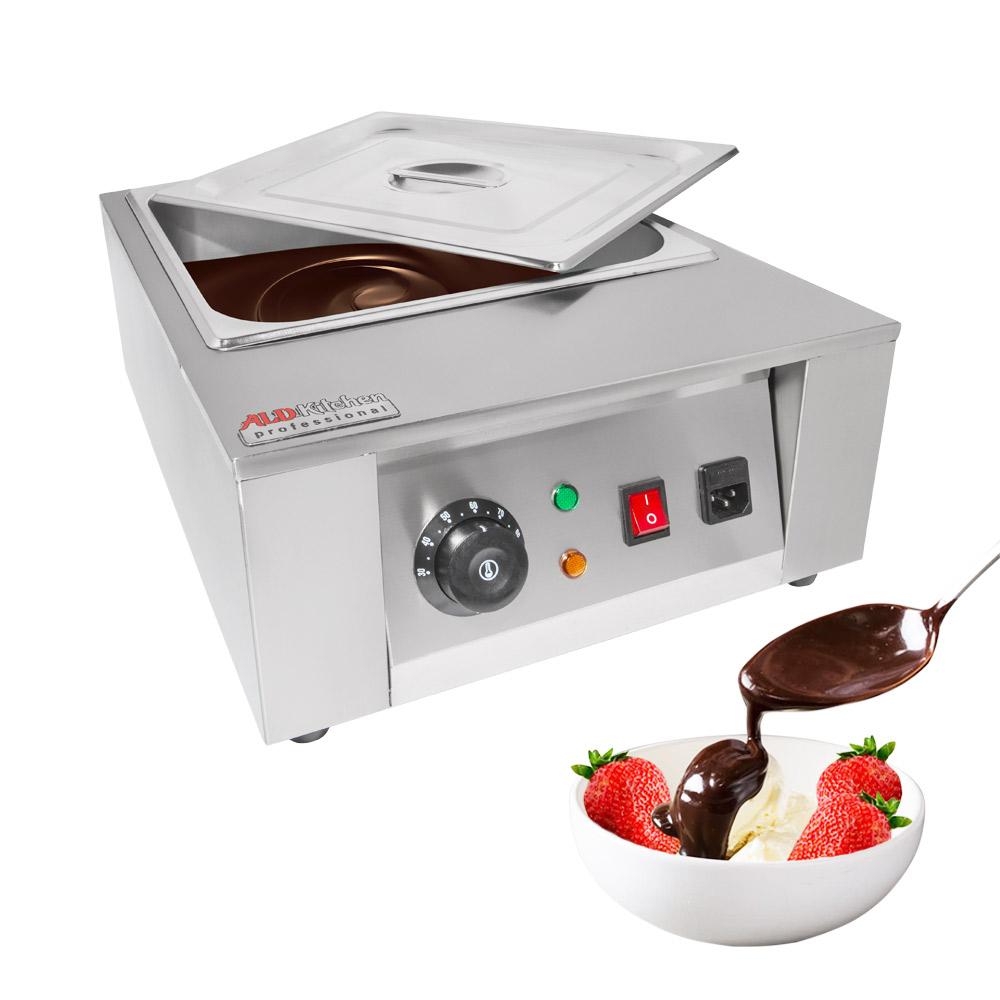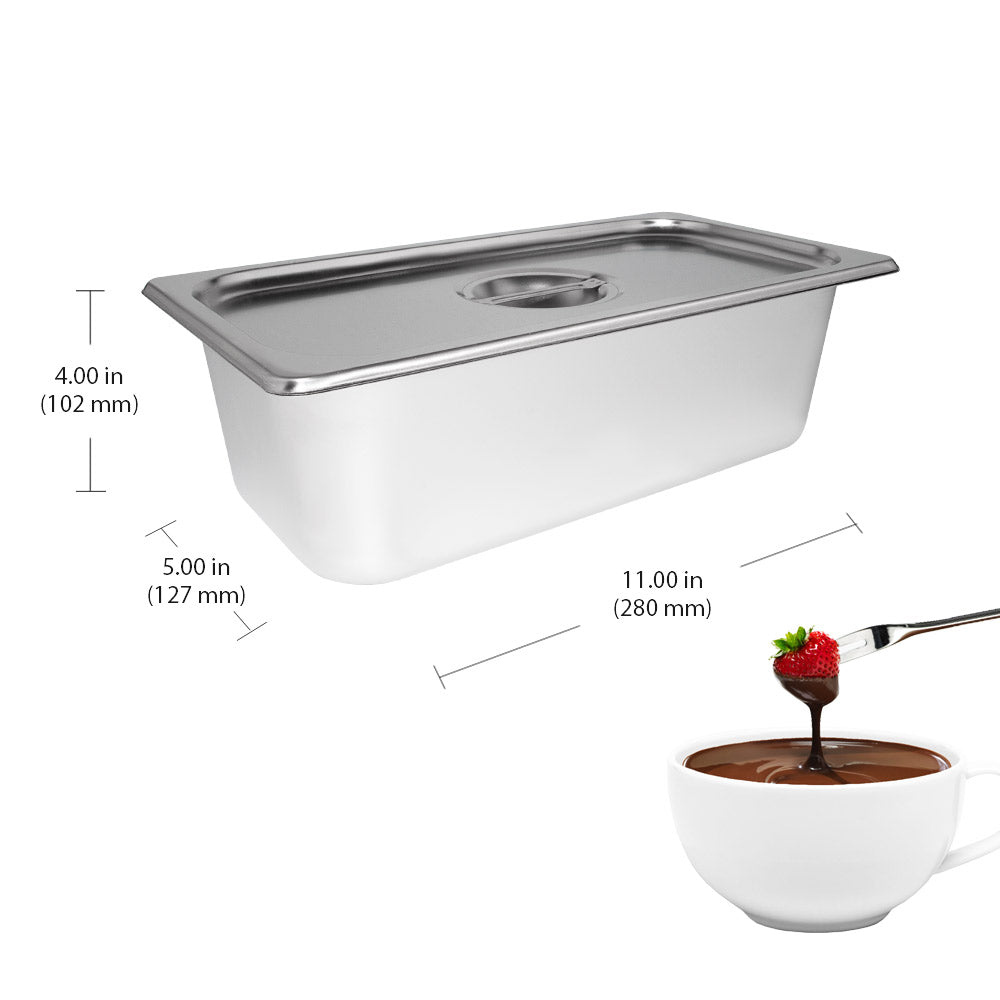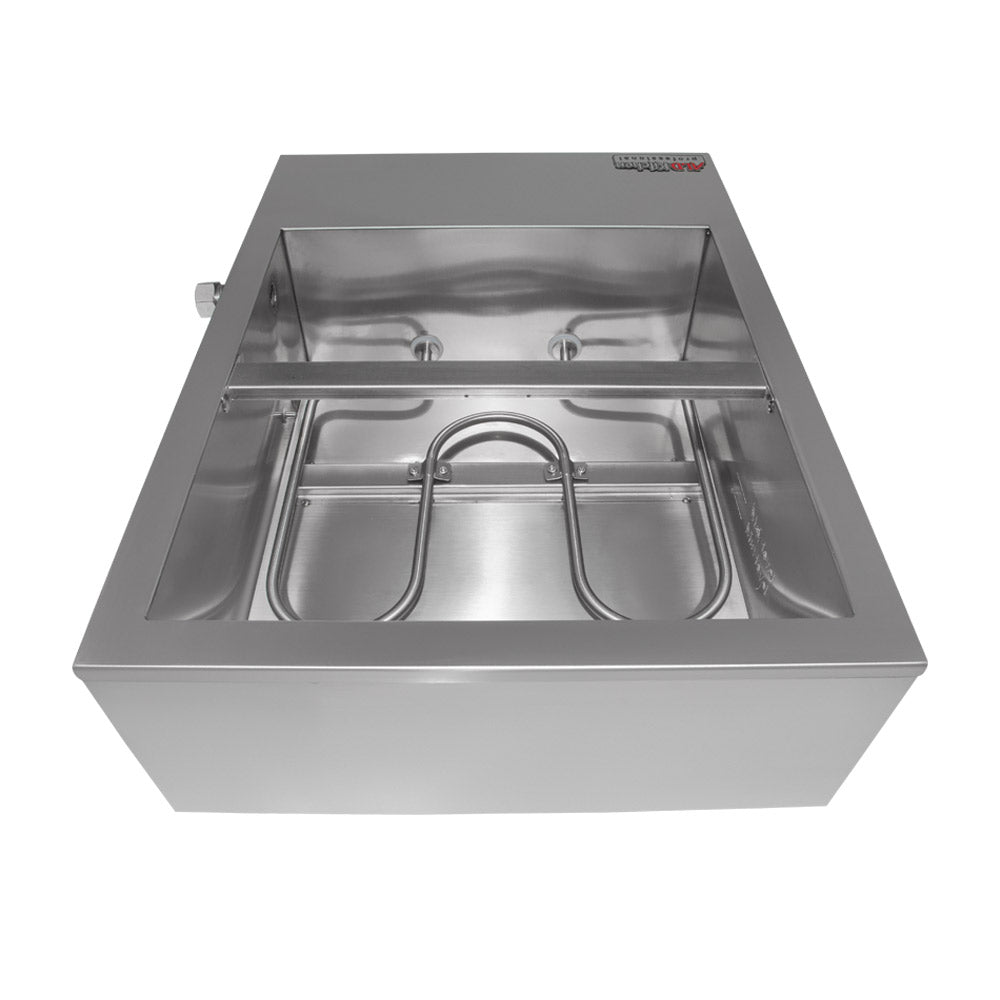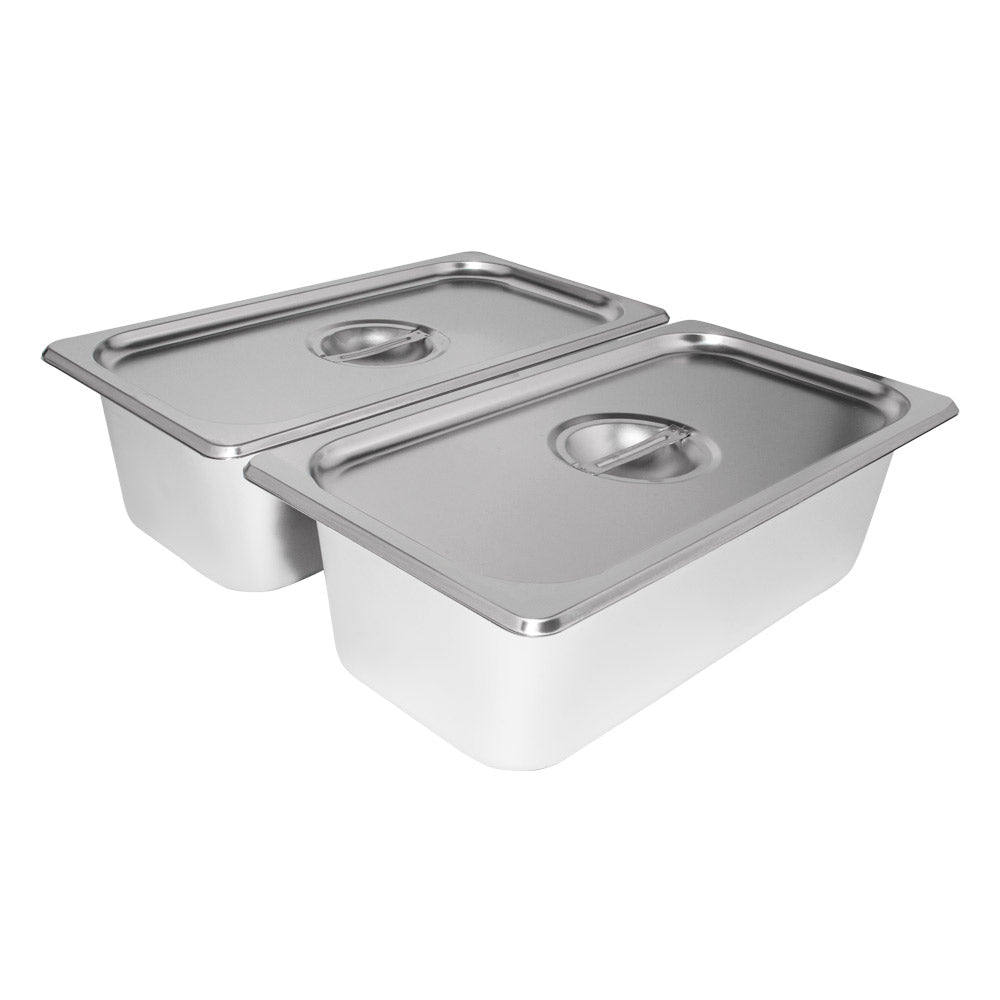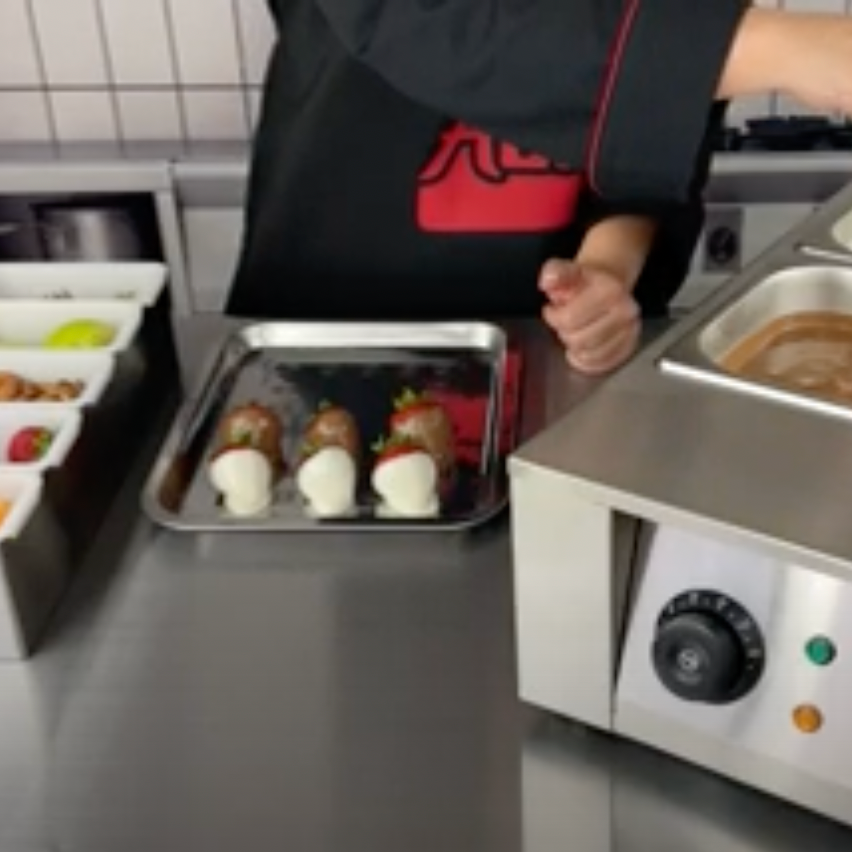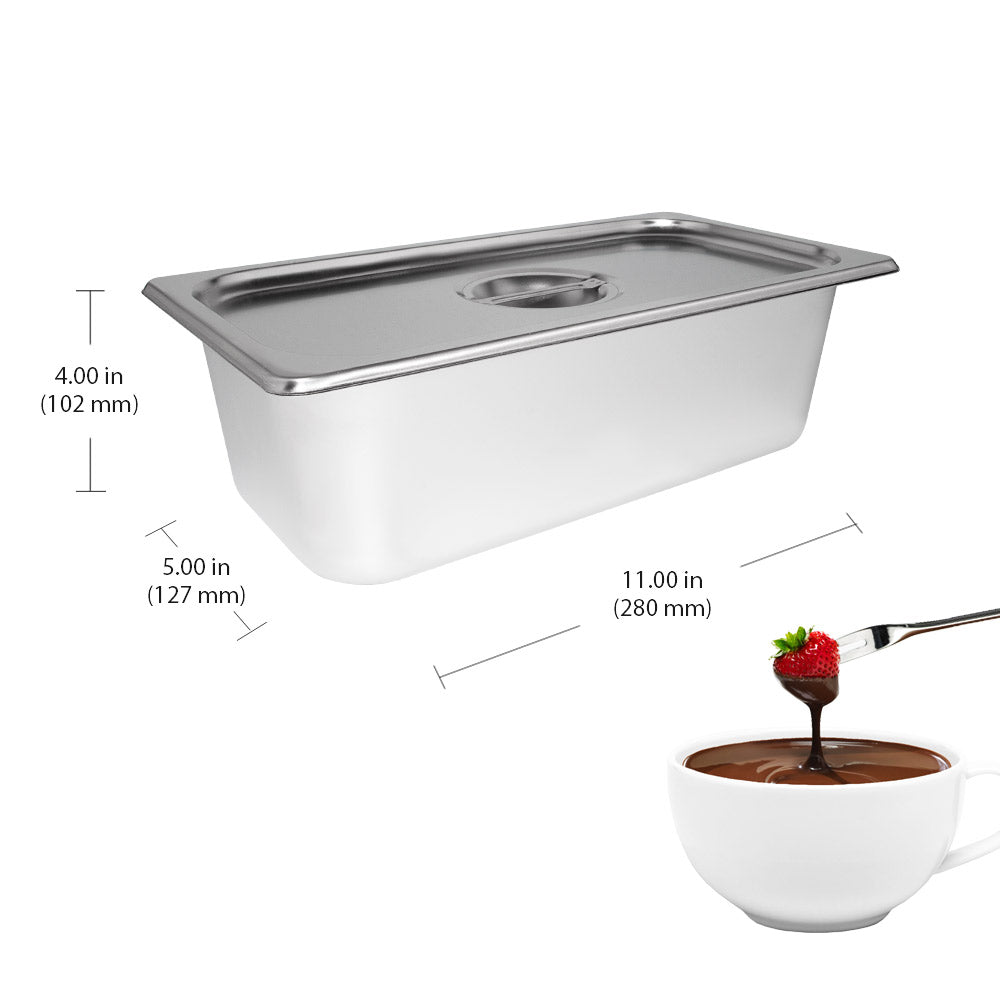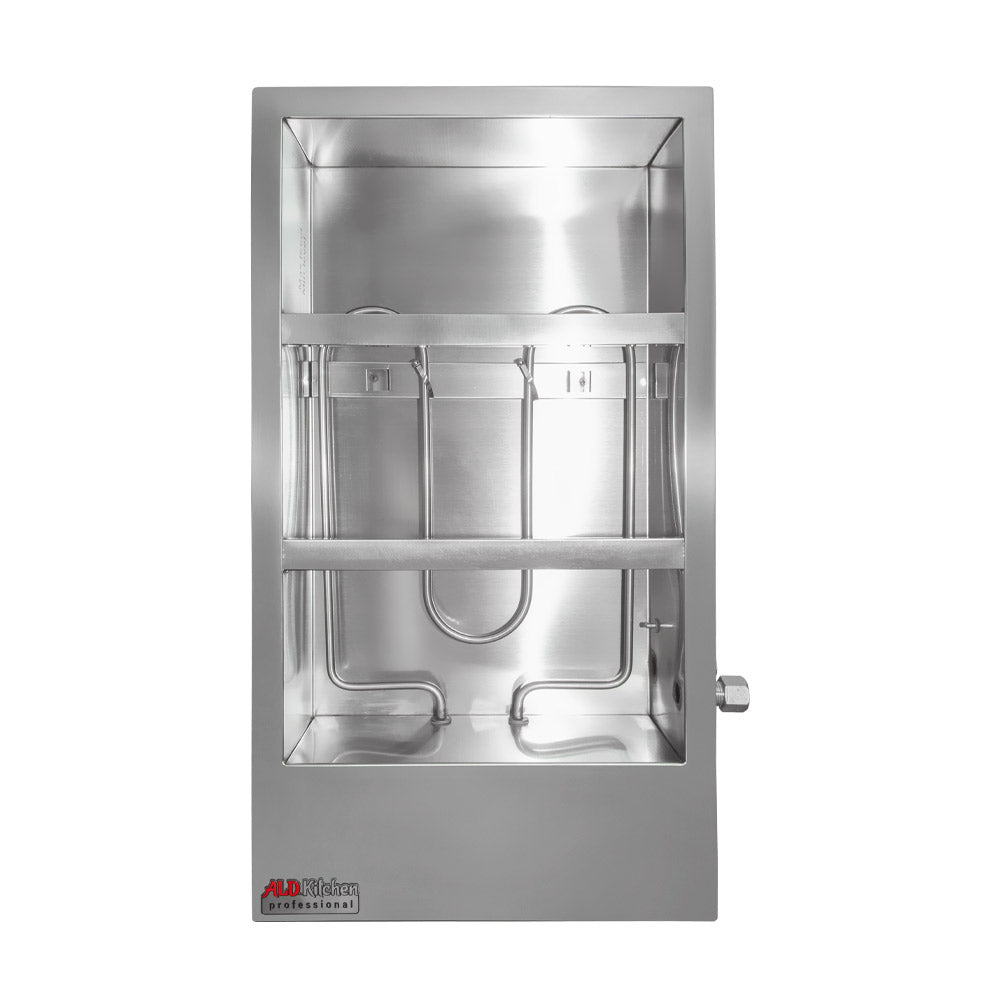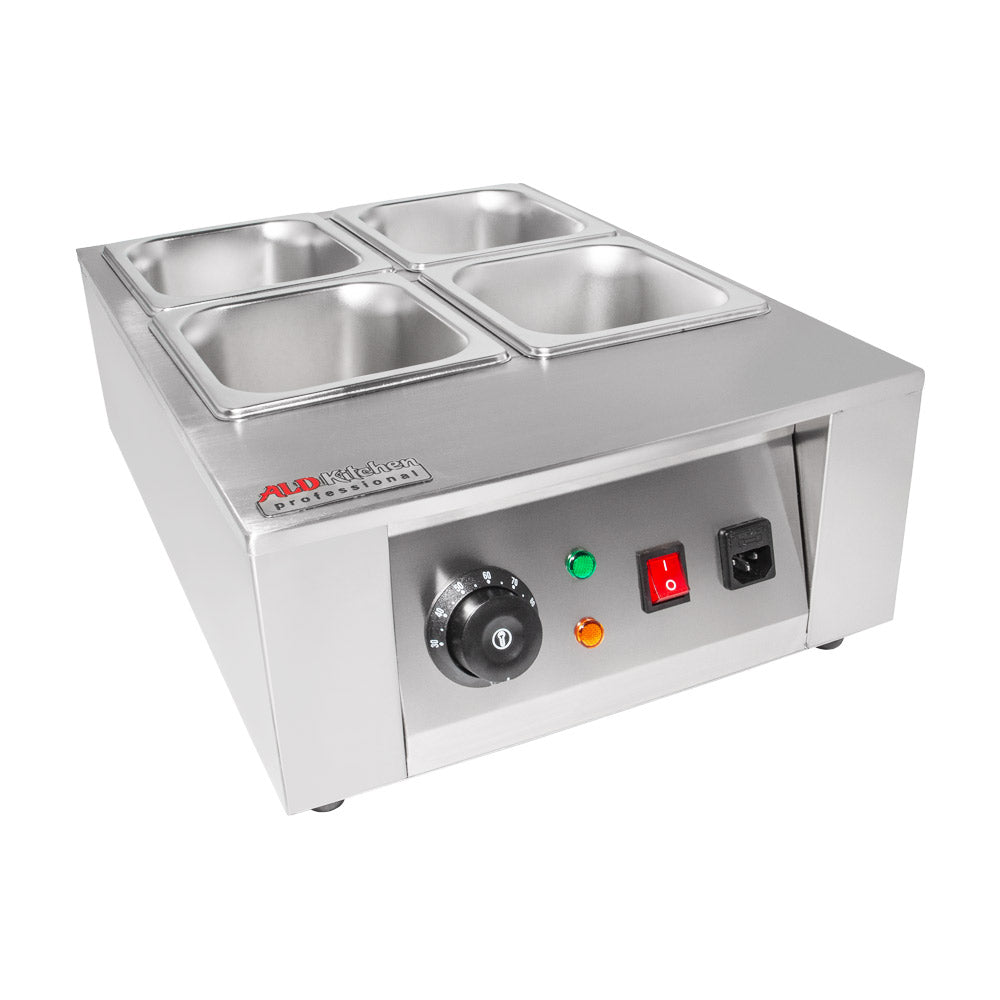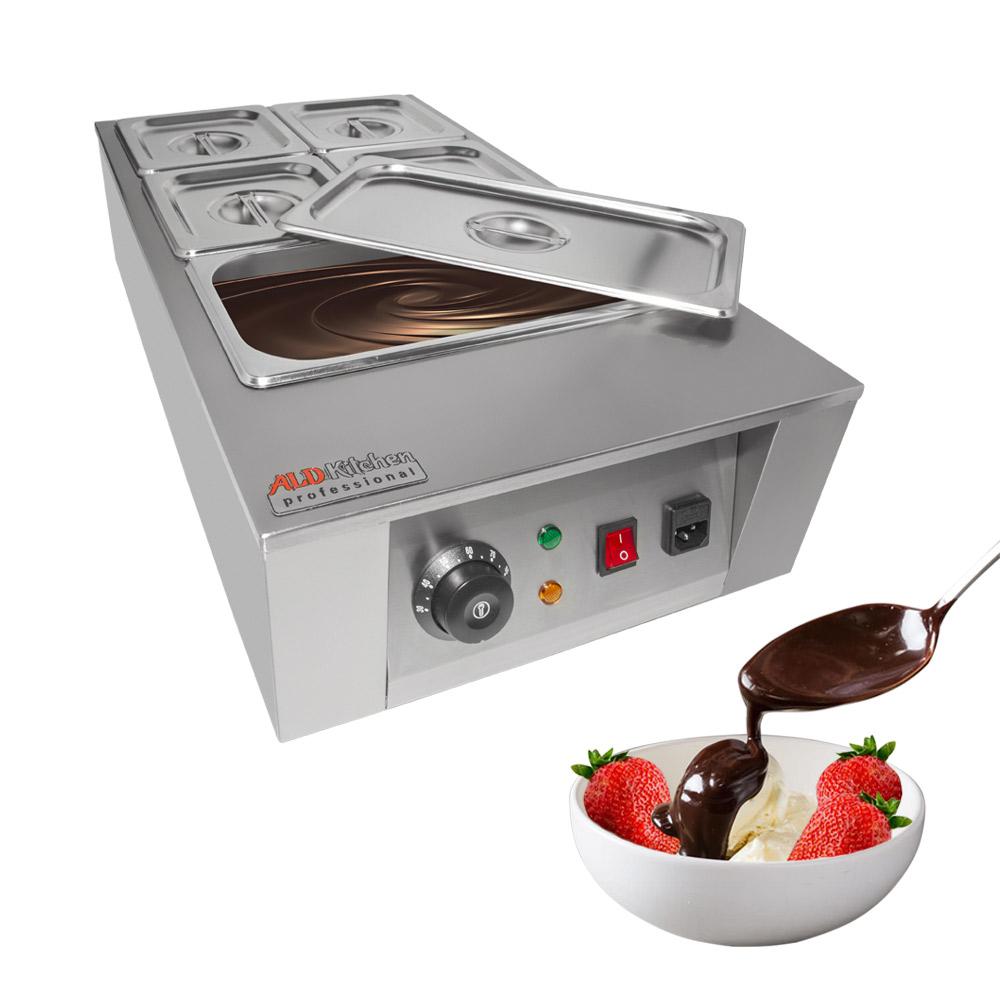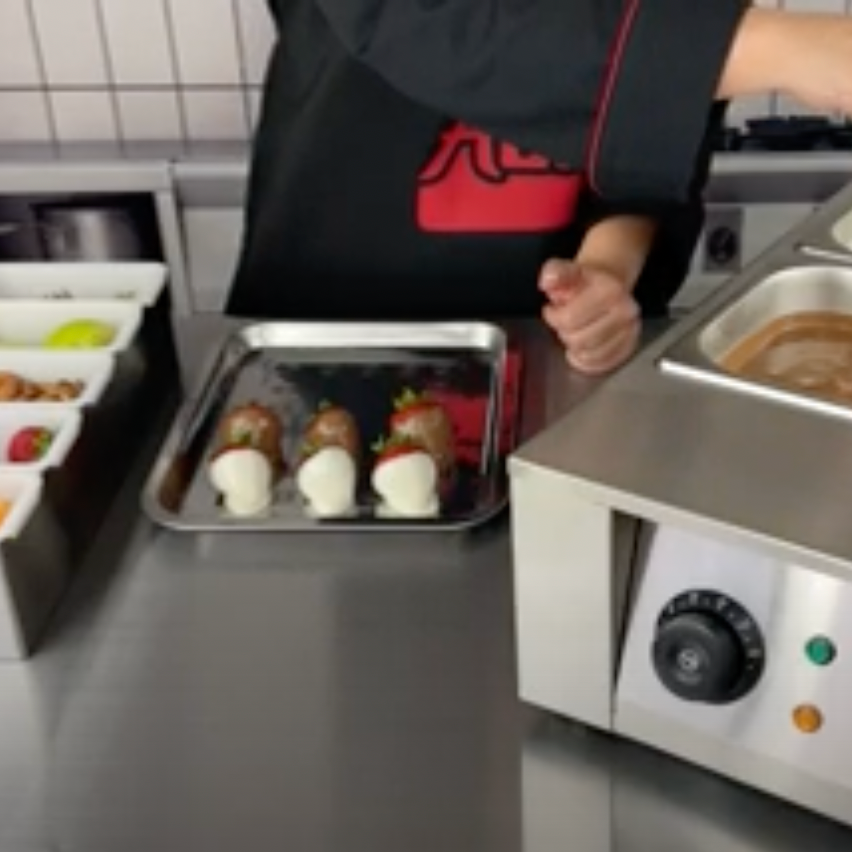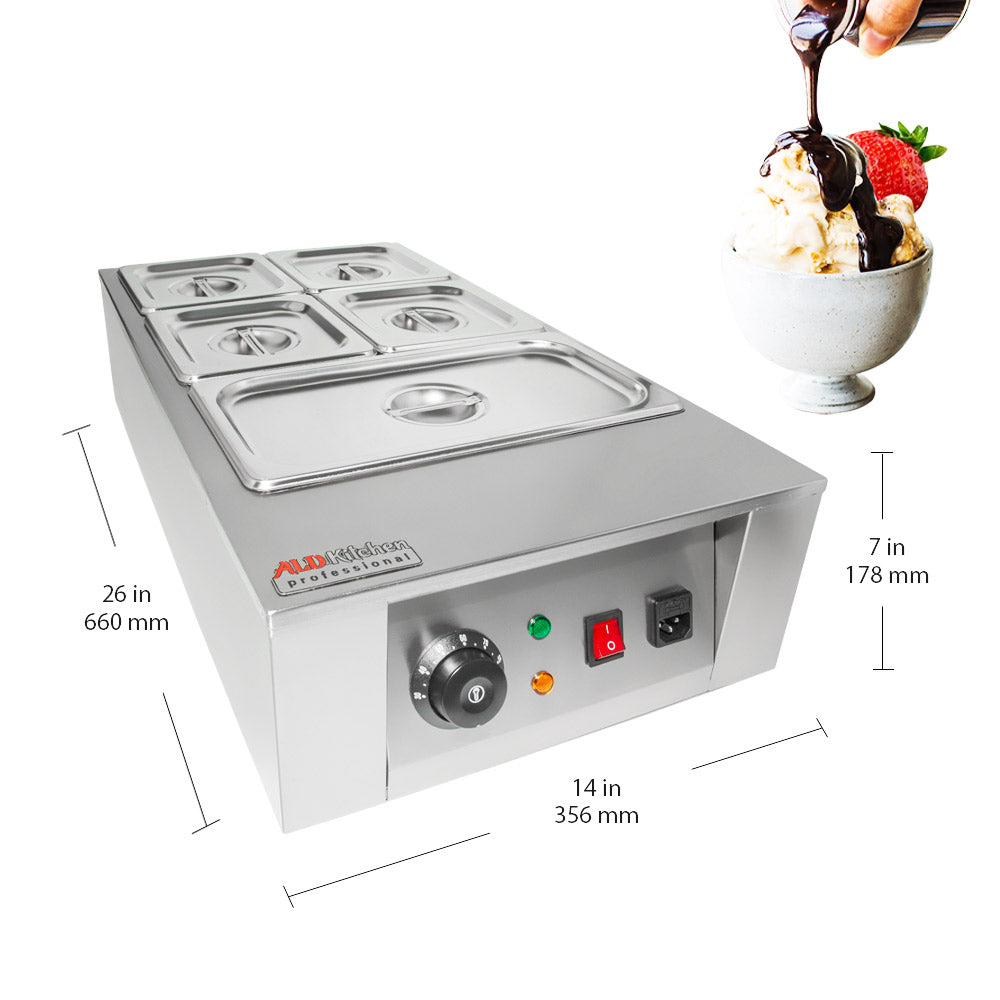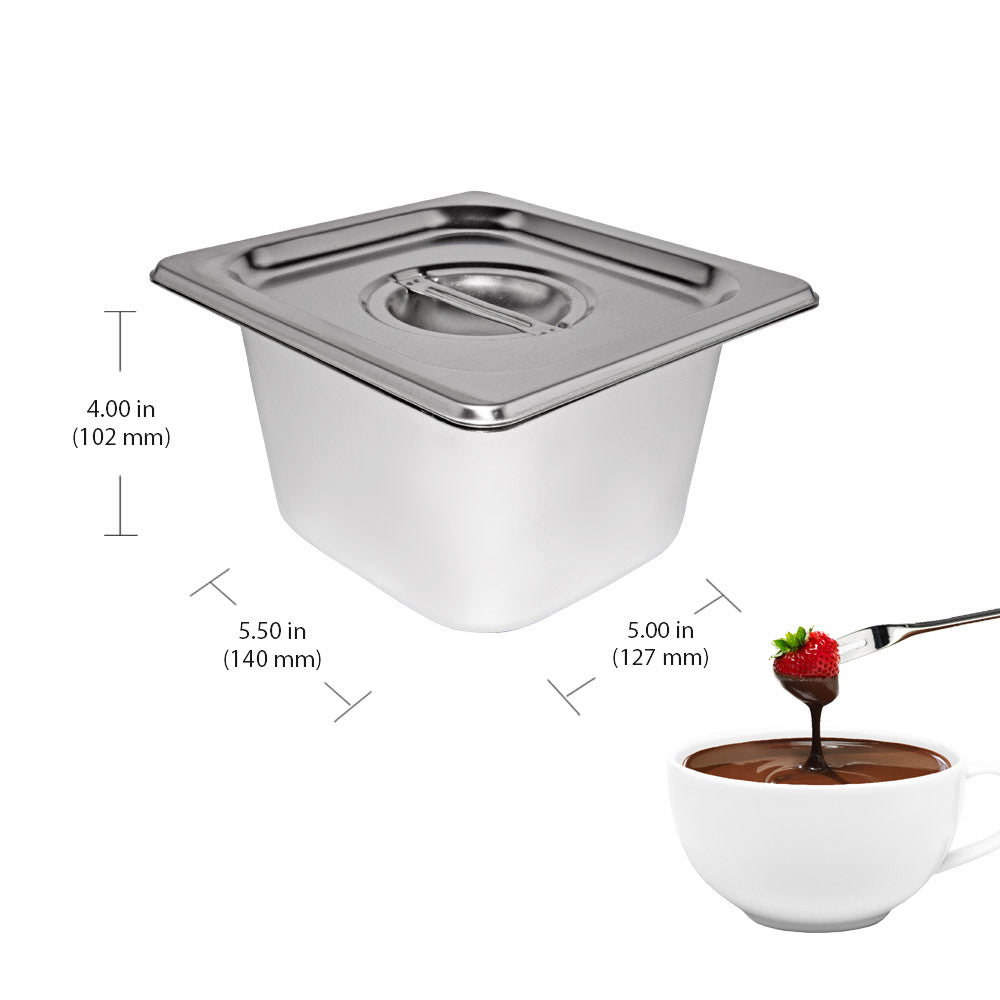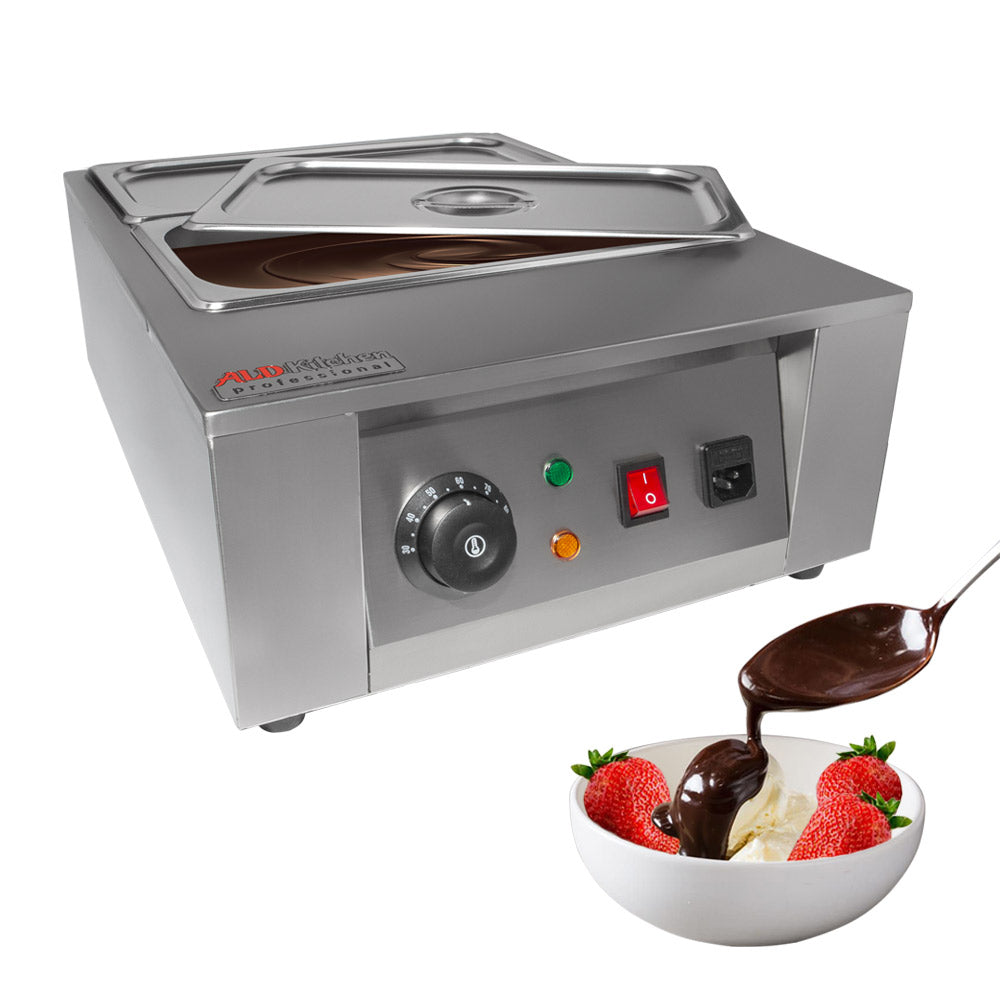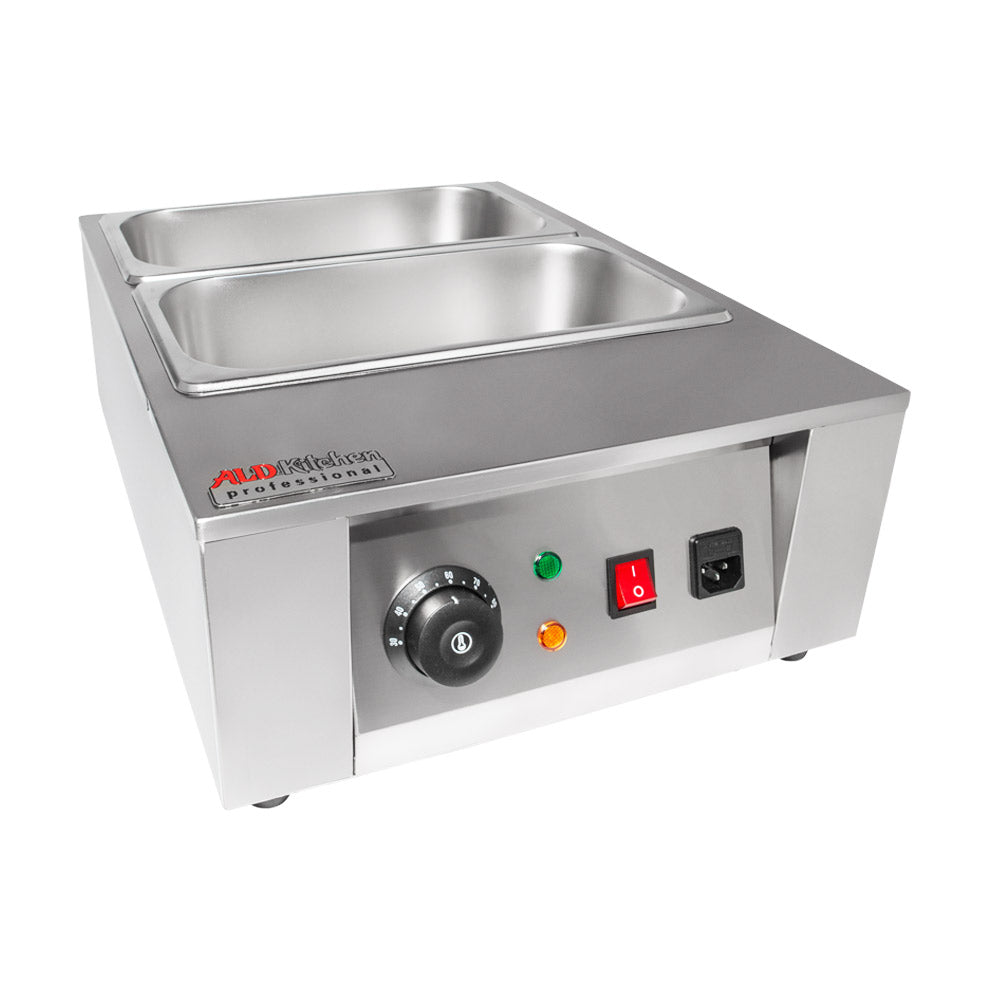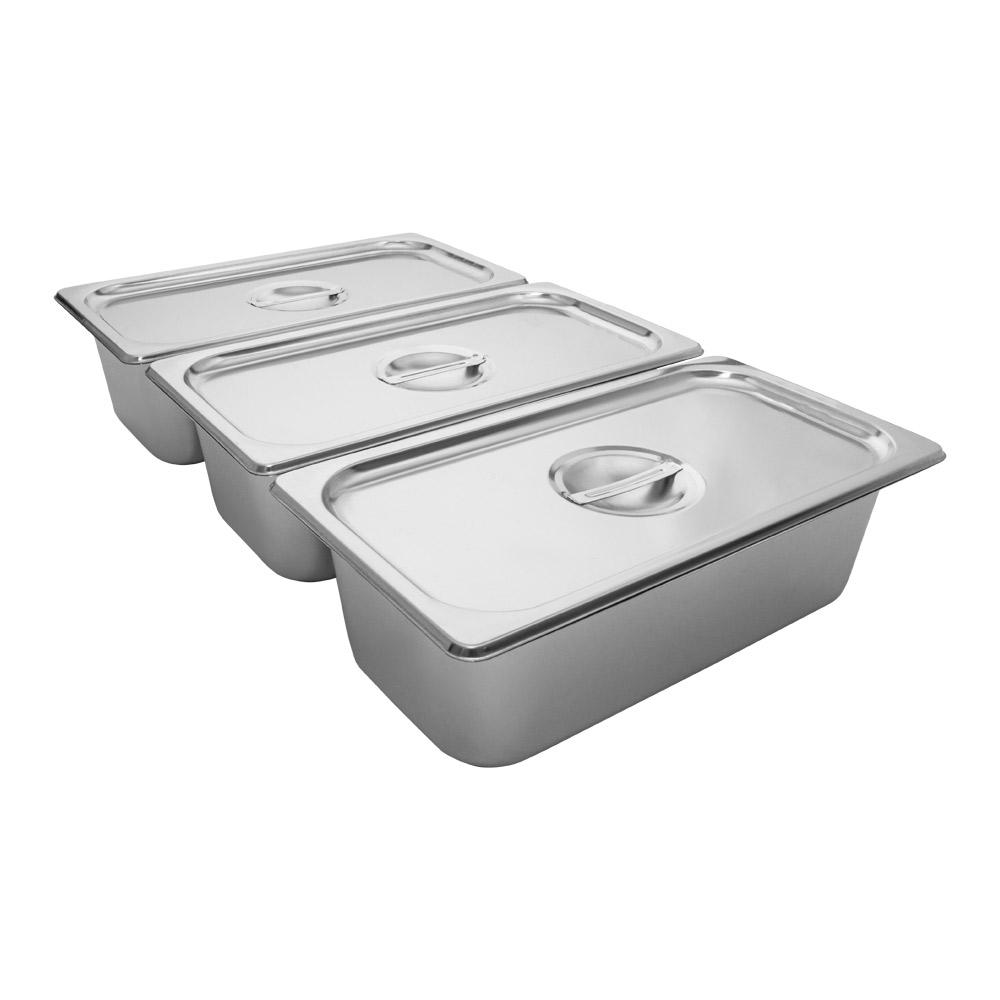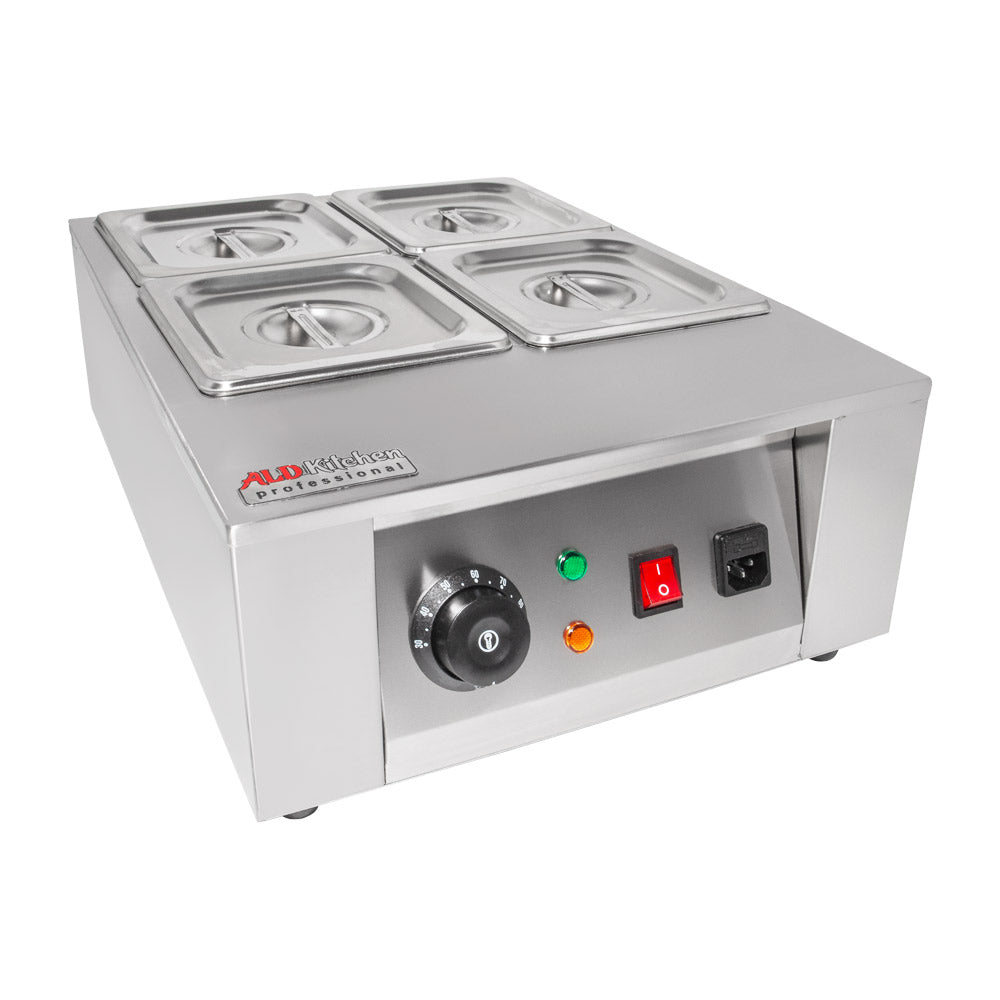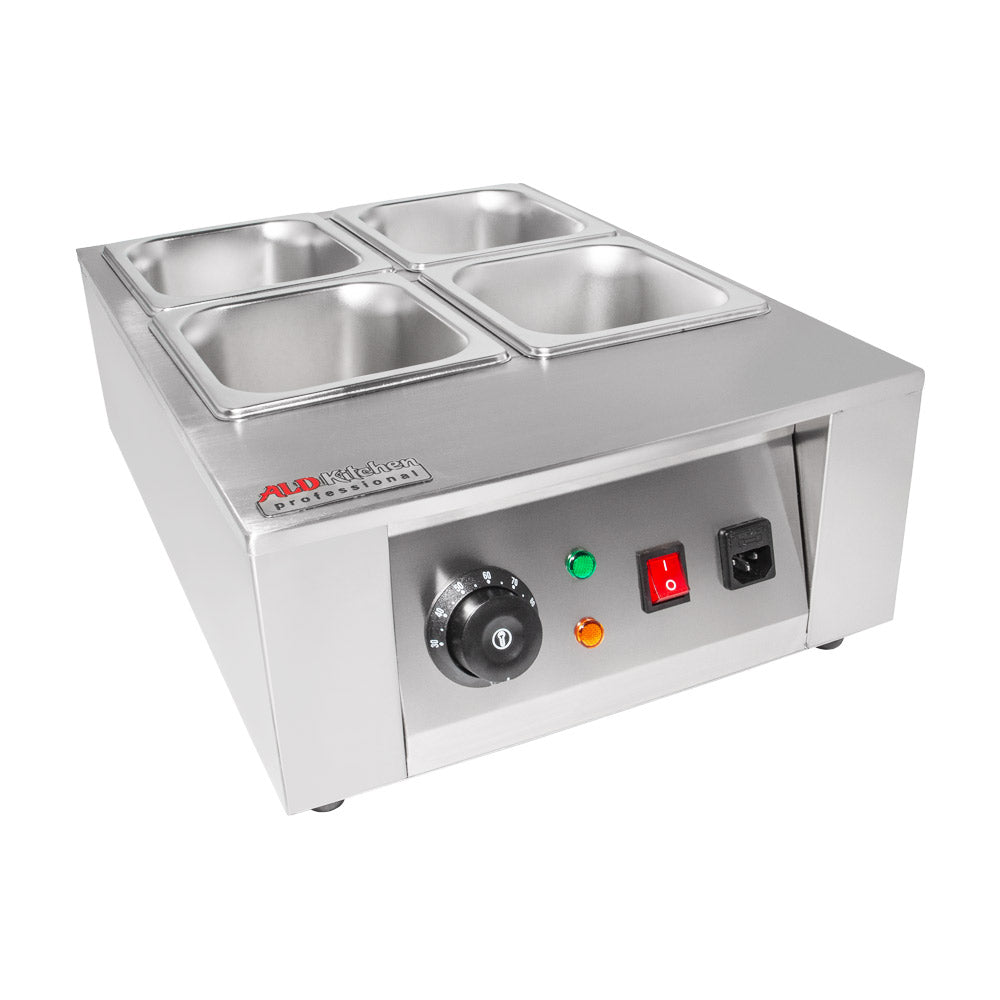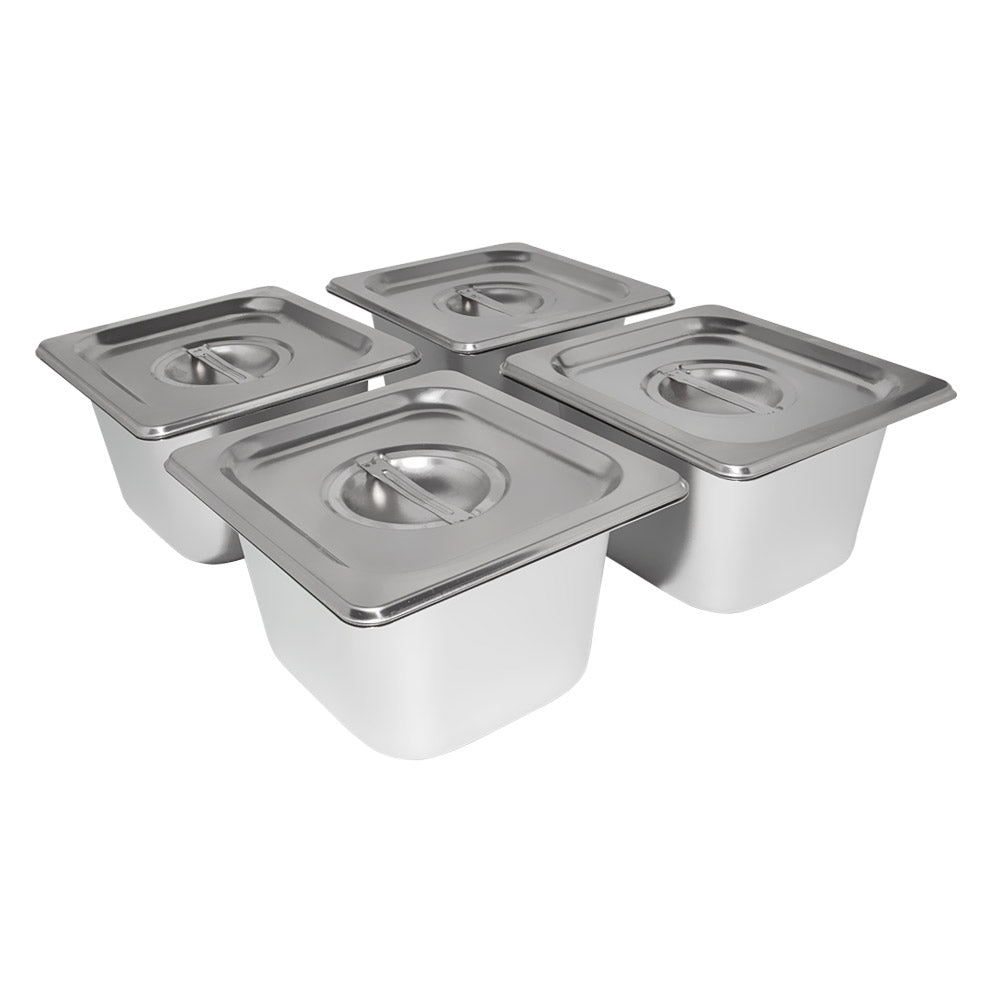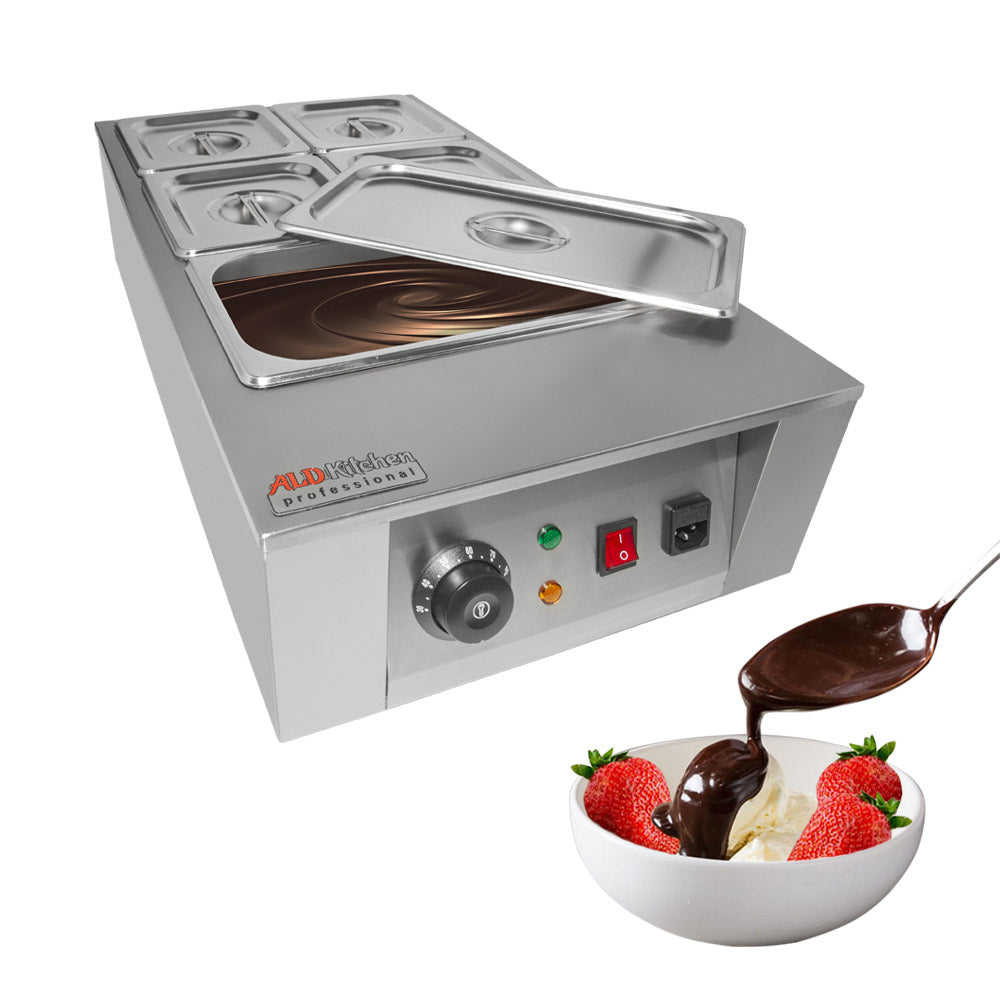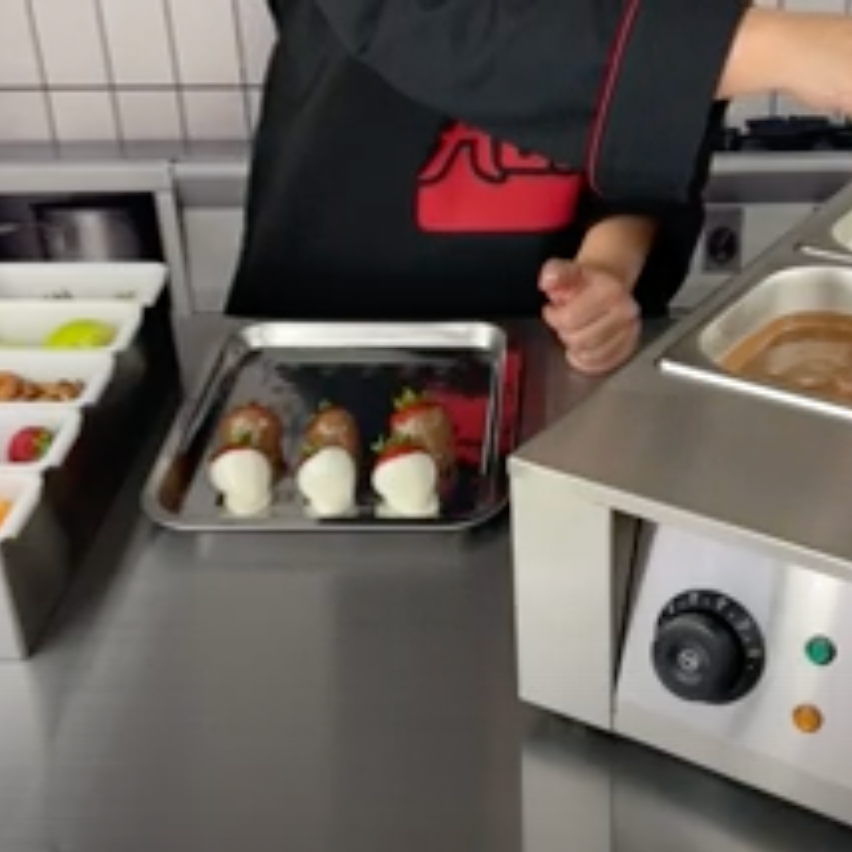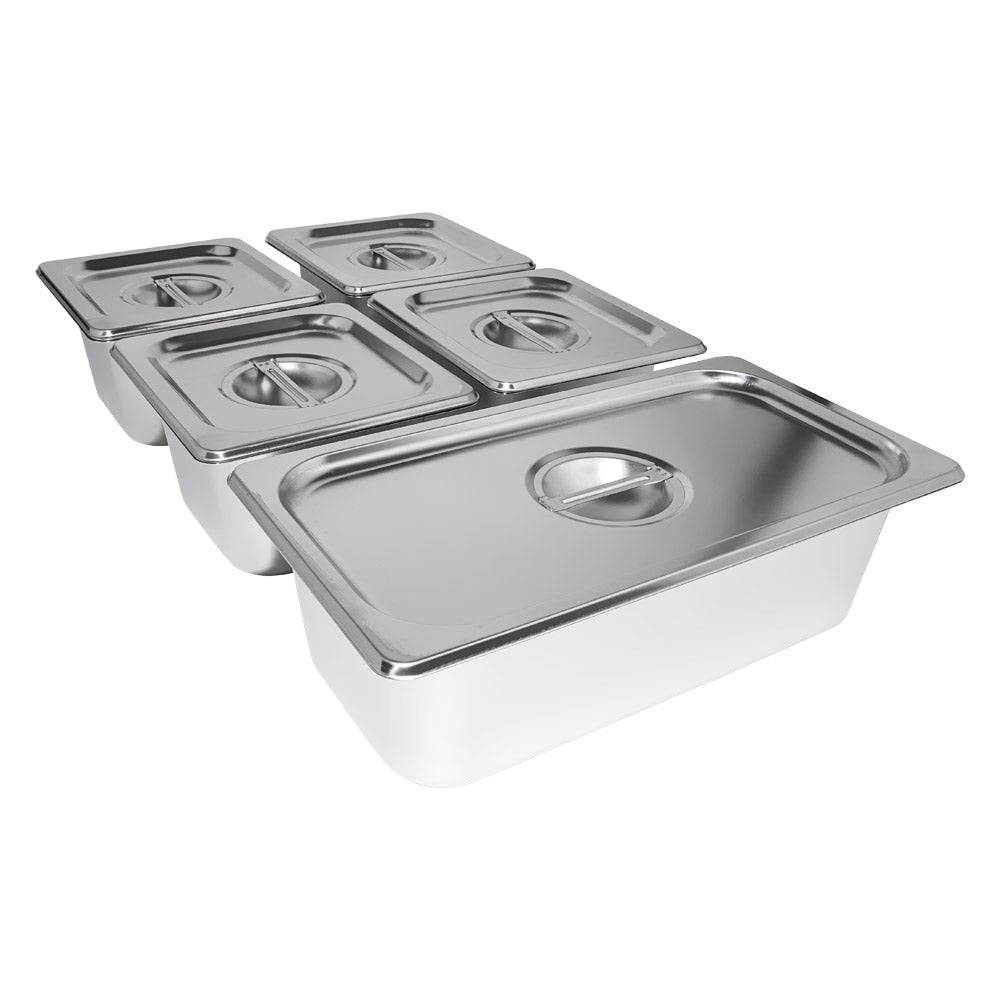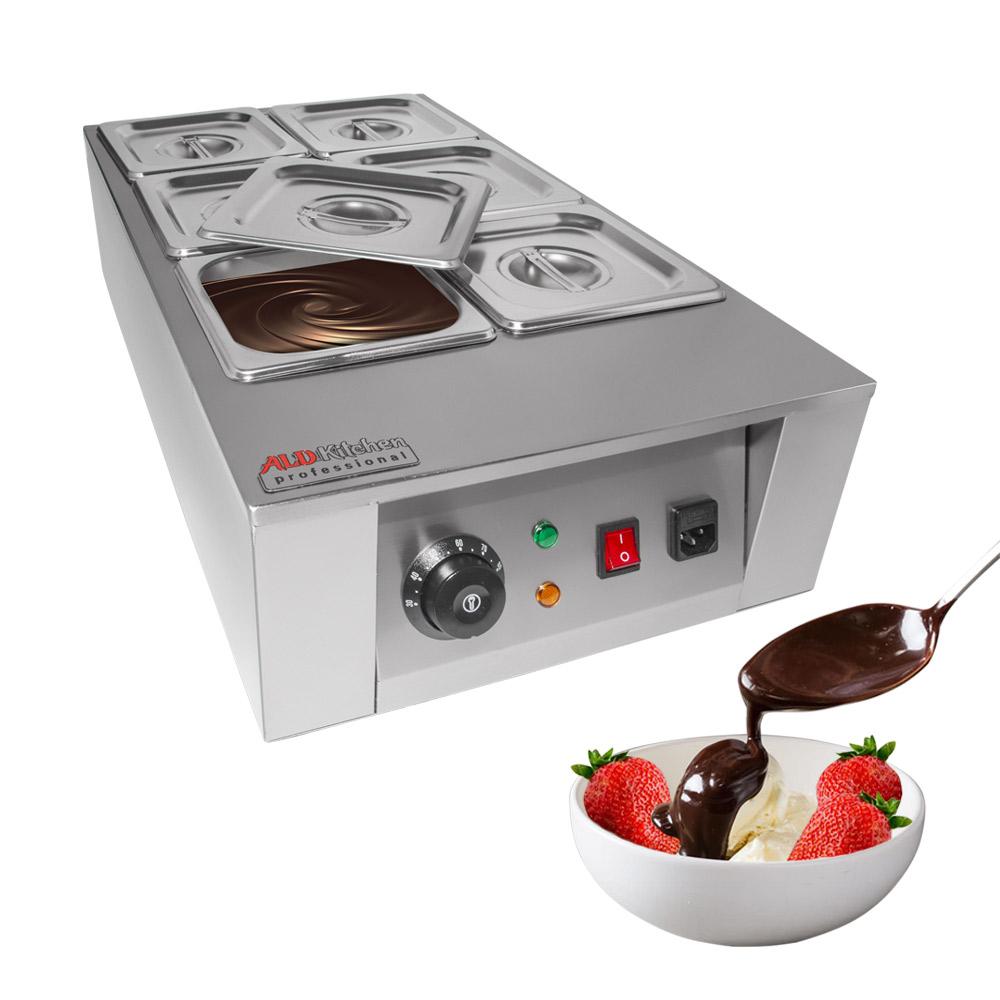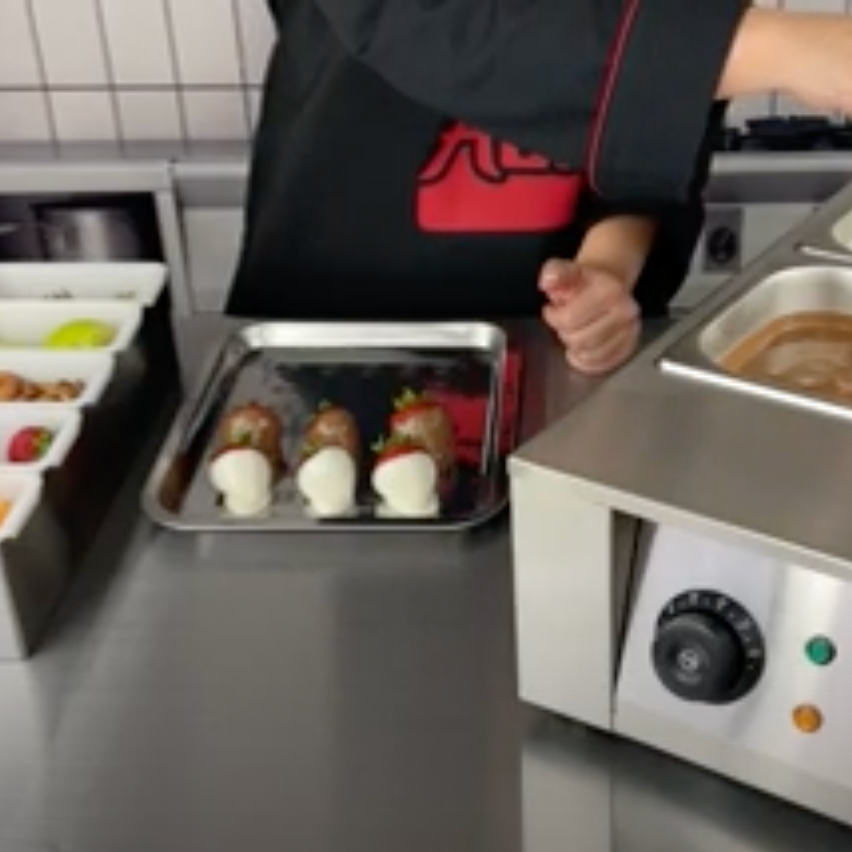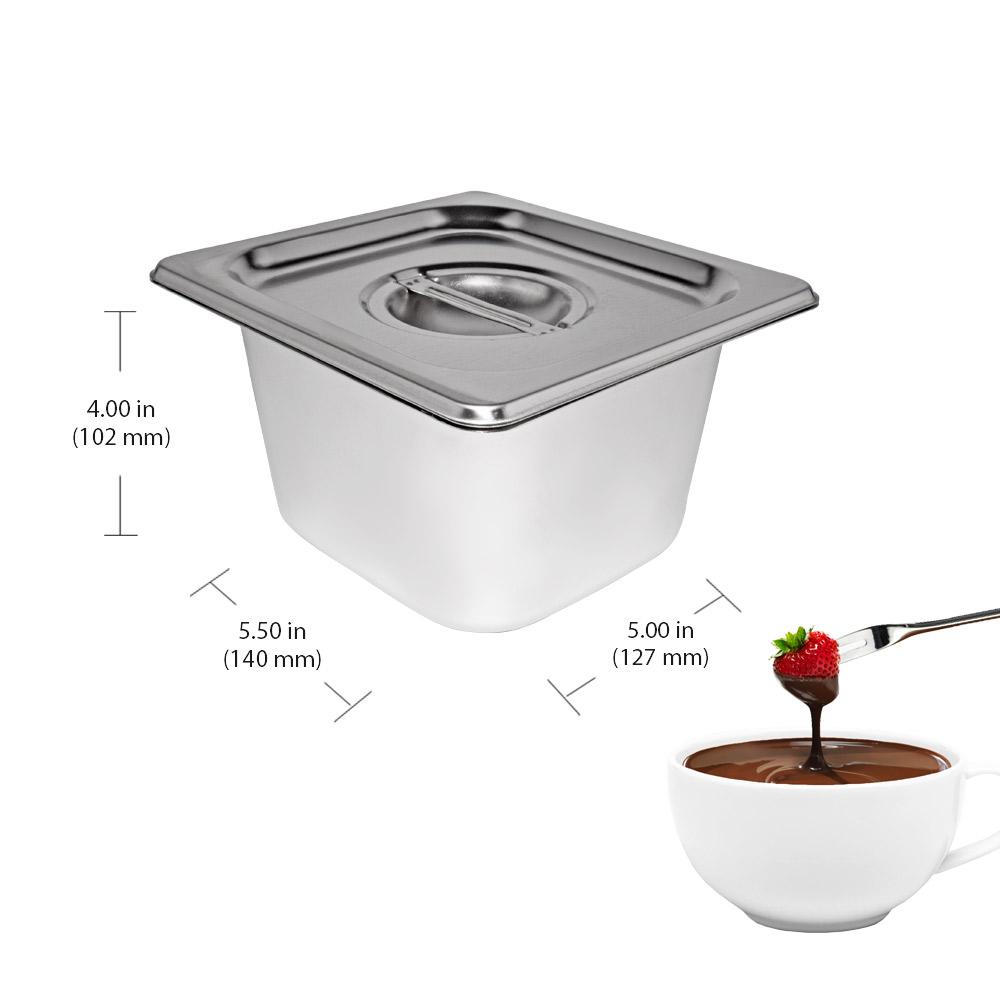 A-C2002-1 Chocolate Melting Machine | Home Or Bakery Use | Stainless Steel | Manual Control | 1 Tank | 110V
Manually controlled chocolate warming pot
With this stainless-steel 1-tank melting pot, it is possible to warm up to 18 lb (8 kg) of chocolate and other sweet ingredients like candies, etc. The machine is electric and featured with a water-heating system. Due to high-quality materials, the appliance is reliable and can be extensively used both at home or at a bakery/cake/chocolate business. The machine looks stylish and beautiful in any interior.
Beautiful and compact equipment for any commercial kitchen
Water-heating mechanism
What makes chocolate melt is the high temperature of the water, which smoothly circulates through exhaust and drain valves. The tank gets warm due to the water heat, and thereby the ingredients inside melt evenly.
No burning
Gradual melting is ensured by an M-type heating tube. Max and min water levels are marked clearly, so the risk of dry burning is reduced significantly. You can control the heating temperature with a manual knob located on the main panel.
Make several different desserts at once
This 1-tank machine allows melting up to 18 lb (8 kg) of chocolate simultaneously, which is pretty enough to make a batch of desserts immediately. Add chocolate to ice cream, fruits, cakes and delight your customers!
Look closely at this chocolate melting pot!
✪ RELIABLE MATERIALS: highly durable stainless steel ensures that the equipment will serve for years

✪ WATER-HEATING: the ingredients inside the machine melt uniformly with the water-heating mechanism

✪ MANUAL CONTROL: the operations are controlled manually with a turn on/off switch and a temperature control knob

✪ EASY TO CLEAN: high-quality materials and removable tanks make the machine easy to clean after the usage
SPECS: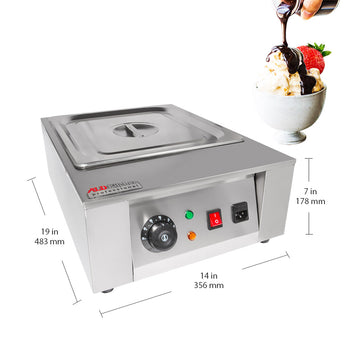 model:

A-C2002-1

machine size:

19" x 14" x 7"

material:

Stainless steel

voltage:

110V

machine weight:

16.0 lb

control type:

Manual

temperature range:

32-176 F

materials:

Stainless steel

power kw amp :

1 kW (9.09 amp)

capacity:

1 tank

productivity:

18 lb
Reviews and Questions