AP-35 Waffle Stick Maker | Rotating Stick Waffle Maker | 3 Tree Waffles on a Stick | 110V
A Tree Waffle Maker with exceptional design
This beautiful and stylish tree waffle maker bakes three waffles on a stick in a few minutes. The rotating mechanism, nonstick coating, thoughtful design – these are just a few out of numerous advantages this waffle maker has. Due to the stainless-steel body, the appliance looks lovely in any kitchen.
Why is this waffle iron worth of purchasing?
Rotating mechanism
The machine is featured with a rotating mechanism, allowing to flip the baking plate while cooking the waffles. As a result, the dough is distributed faster through the molds, and the waffles are cooked evenly.
Non stick covering
Nonstick coating on the top of the baking molds ensures that waffles obtain beautiful golden-brown color and don't burn. The waffle's color can be regulated by adjusting the temperature.
User-friendly
Three crunchy waffles on a stick can be cooked in just a few steps. Use a switch on/off to start the machine, regulate the heating level with a knob located on the panel next to the switch.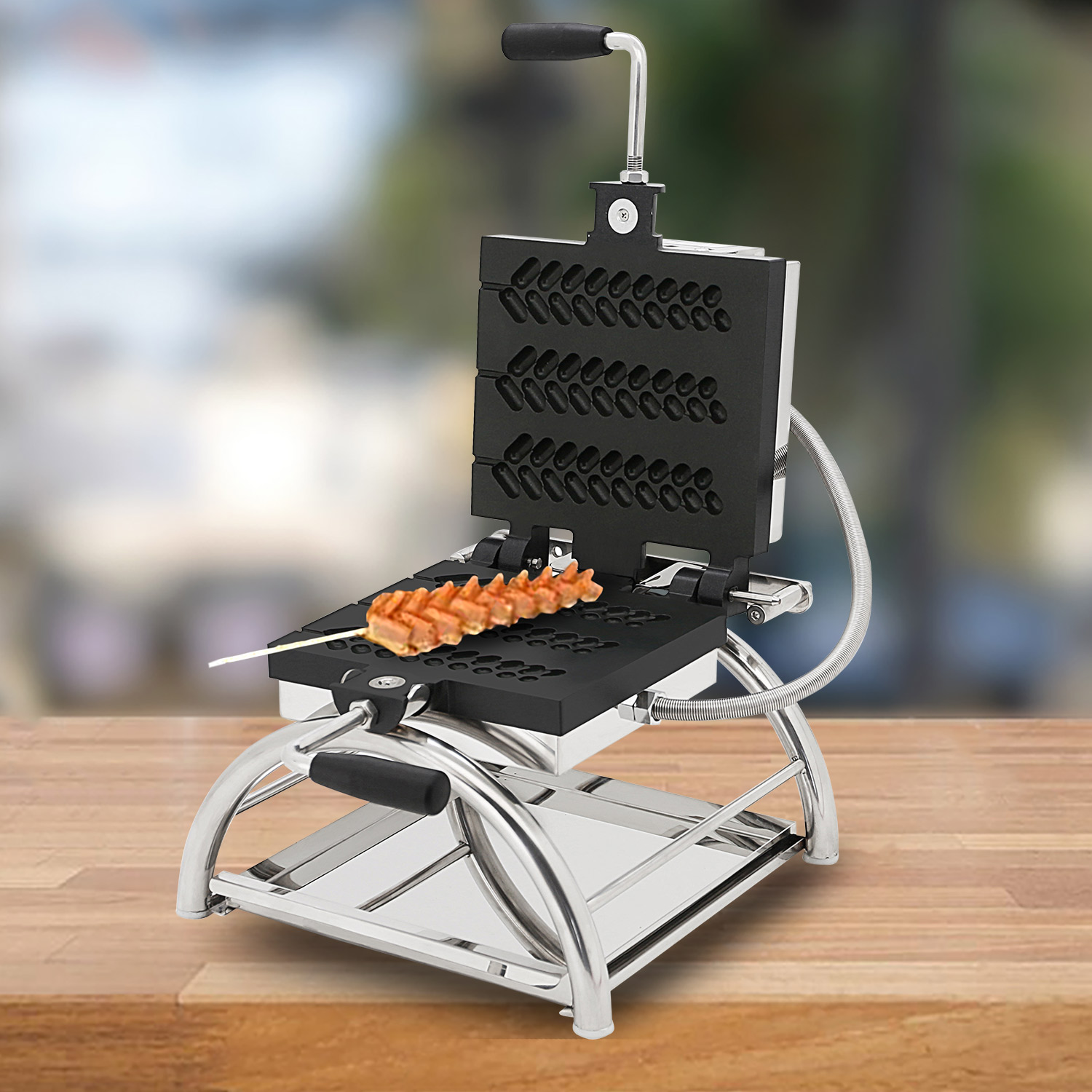 Look at this babycakes waffle stick maker!
✪ BENT HANDLES: comfortable plastic handles allow turning the plate over without much efforts

✪ NONSTICK COATING: both upper and lower baking pans are covered with Nonstick coating, which prevent burning

✪ MANUAL CONTROL: all the operations are controlled manually with a switch and a temperature knob

✪ RESIDUAL PLATE: removable plate behind the baking pan collects dough drops and keeps the table clean
SPECS: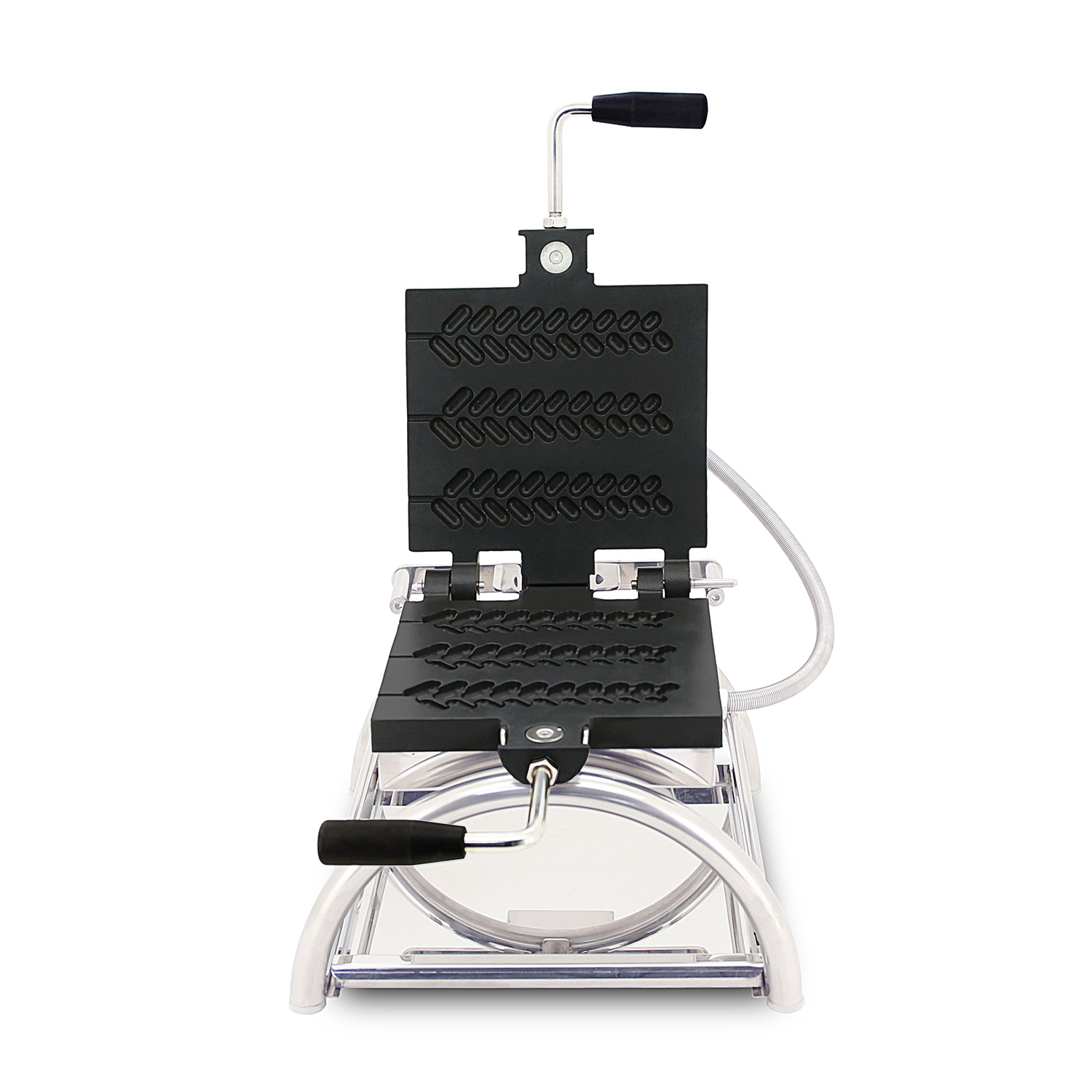 Machine size: 430*430*480 mm (17" x 17" x 19")
Package size: 470*470*550 mm (18.5" x 18.5" x 21.7")
Machine weight: 15 kg (32 lb)
Shipping weight: 18 kg (40 lb)
Power: 2kW
Material: Stainless steel
Capacity: 3 pcs
Voltage: 110V
Waffle on a Stick Accessories