AP-37 Honeycomb Waffle Maker | 4 PCS | Rotating Waffle Iron | 110V
Professional appliance for honeycomb waffles
This waffle iron perfectly suits commercial purposes, because it bakes four crispy golden-brown honeycomb stick waffles at a time. Rotating mechanism and nonstick plates cover ensure easy distribution of batter and even baking.
What is good about this honeycomb waffle iron?
Keeps the kitchen clean
It's unlikely you can avoid some drops of batter dripping around. Yet, the tabletop will remain clean, because a removable residual tray under the baking plates collects the drops and small pieces of food.
Makes waffles on a stick
When a waffle is cooked on a stick, it makes it more convenient to serve and to eat. A waffle on a stick can be easily taken away and eaten on the go. This is a perfect solution if your customer is in a hurry!
Requires little maintenance.
High-quality materials ensure the long service life of this machine and make its upkeep effortless. Easy cleaning allows keeping the machine good-looking for many years even if used extensively.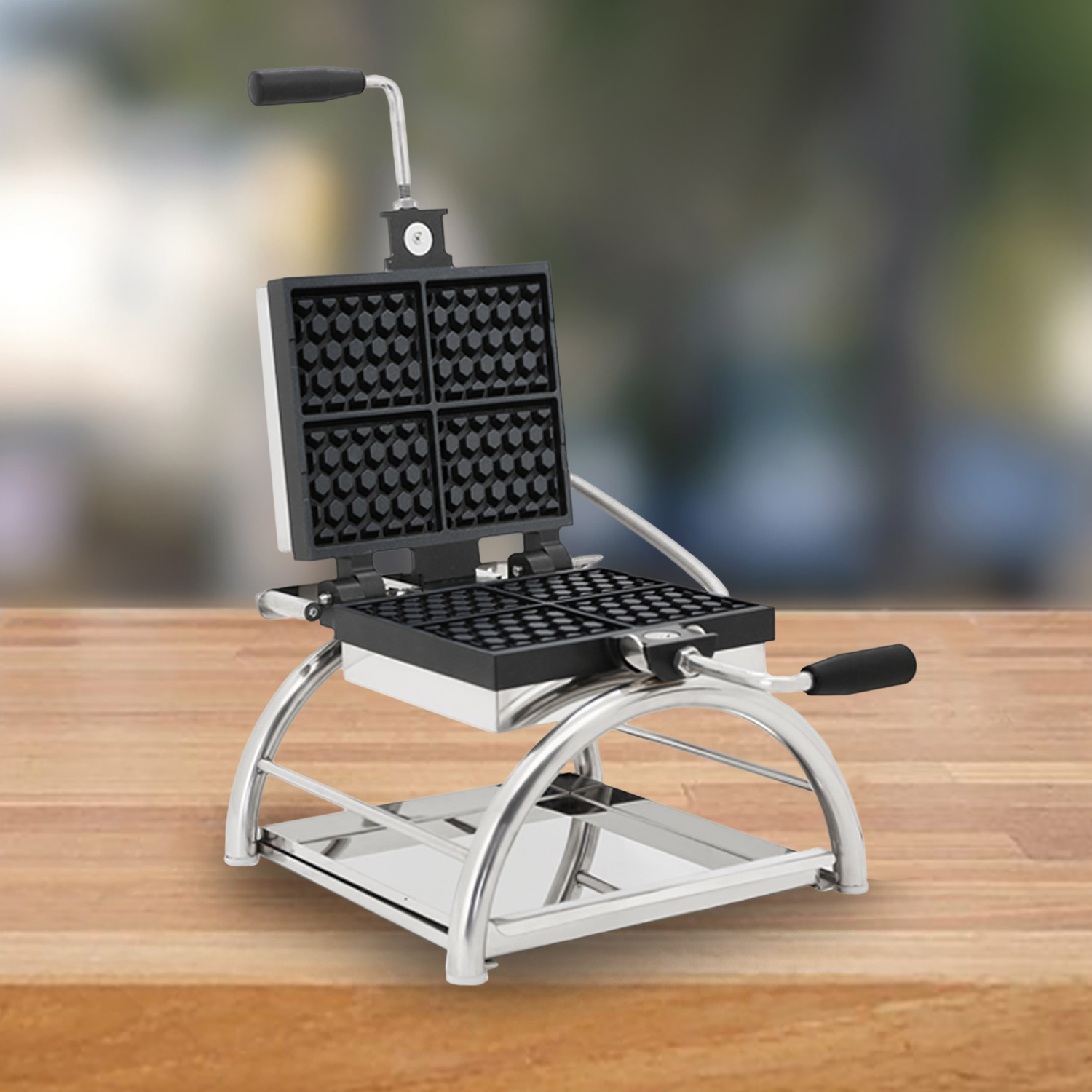 Practical & efficient:
✪ EVEN BAKING: the plates rotate easily, providing uniform heating of the waffles from both sides

✪ NONSTICK COVERING: cast iron plates with nonstick finish minimize the risk of waffles to stick

✪ BENT HANDLES: because of the shape of the handles it requires little effort to open, close, and rotate the pans

✪ SIDE HOLES: the pan is featured with the openings to insert sticks at the beginning of baking
SPECS: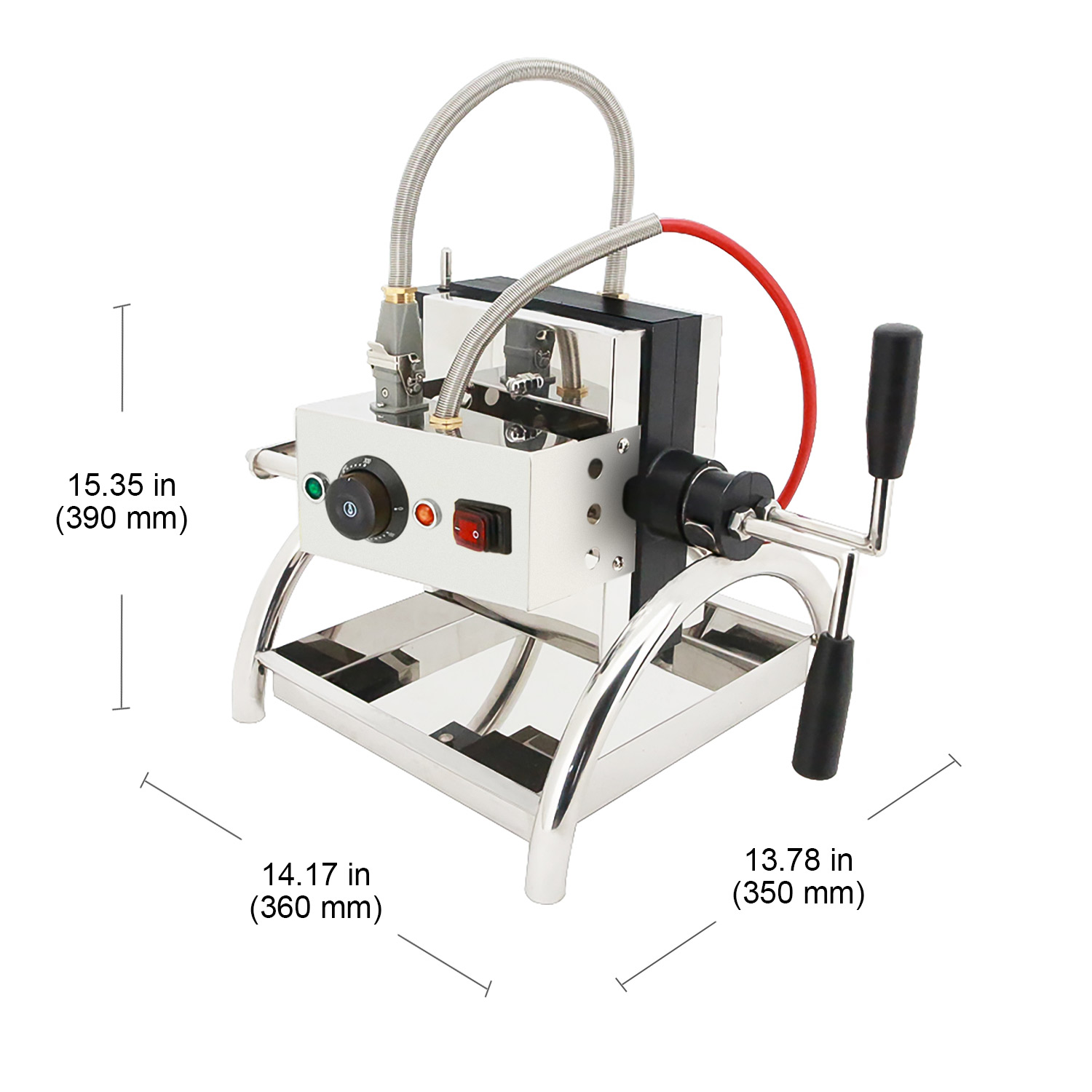 - Model: AP-37
- Material: Stainless steel
- Package size: 550 x 420 x 470 mm (22" x 16.5" x 16.5")
- Size: 390 x 360 x 350 mm (15.35" x 14.17" x 13.78")
- Baking plate size: 210 x 275 mm (8.27" x 10.83")
- Machine weight: 21 kg (46 lb)
- Shipping weight: 28 kg (61 lb)
- Voltage: 110V
- Power: 2000W
- Working temperature: 180-220 °C
- Temperature control: Manual
- Nr. of waffles: 4