AP-31 Square Shape Waffle Iron | Rotating Belgium Waffle Maker | 2 Waffles | Nonstick Coating | 110V
Rotating Waffle Maker with Beautiful Design
The elegant look of this Belgium Waffle Iron looks nice and suits any kitchen. The machine makes two square-shaped waffles with big deep wells at a time. Cast aluminum molds covered with nonstick covering ensure even heating and the perfect color of waffles.
Why is this Waffle Iron Worth your Attention?
Appealing design
Just look at the design of this stylish device! The plates for baking waffles are located on the cambered stand, making the appliance seem lightweight and graceful. The residual plate on the bottom of the stand collects the remains of dough and helps to keep the table clean.
Variety of tastes
What makes Belgium waffles so amazing is that they can be served sweet or savory at any time of the day. Crunchy warm waffles with jam, the fruit, or chocolate are perfect in the morning. The ones with cheese or vegetables will be a great nutritious lunch.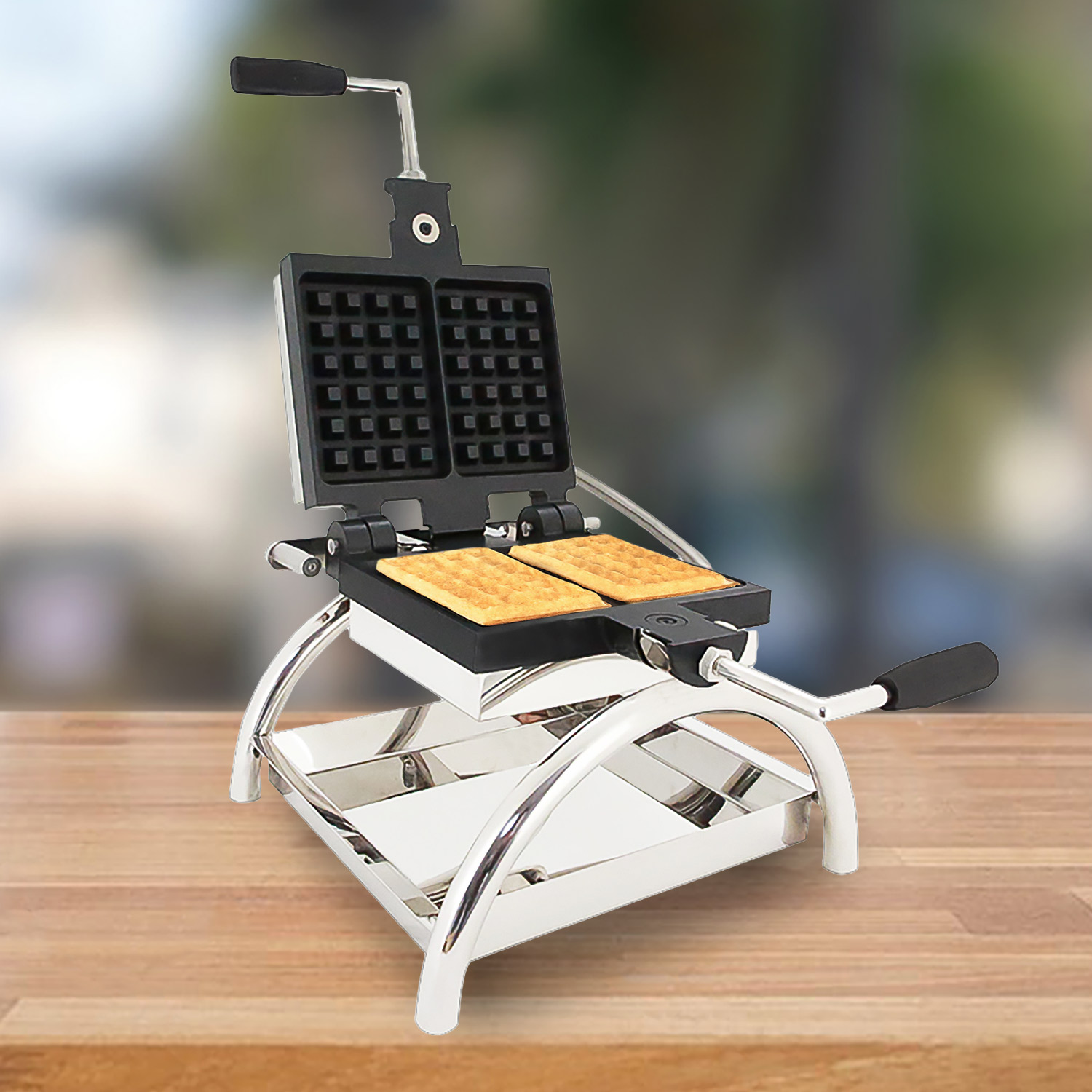 Take a Closer Look At This Belgian Waffle!
✪ MANUAL CONTROL: the process is controlled with a switch and a temperature knob



✪ EVEN HEATING: flip the plates to spread the dough, heat and cook it evenly

✪ USE HANDLES: comfortable 90-degree bent handles will ease the cooking and make it enjoyable

✪ IDEAL SNACK: let your customers enjoy crunchy hot waffles any moment of the day
SPECS: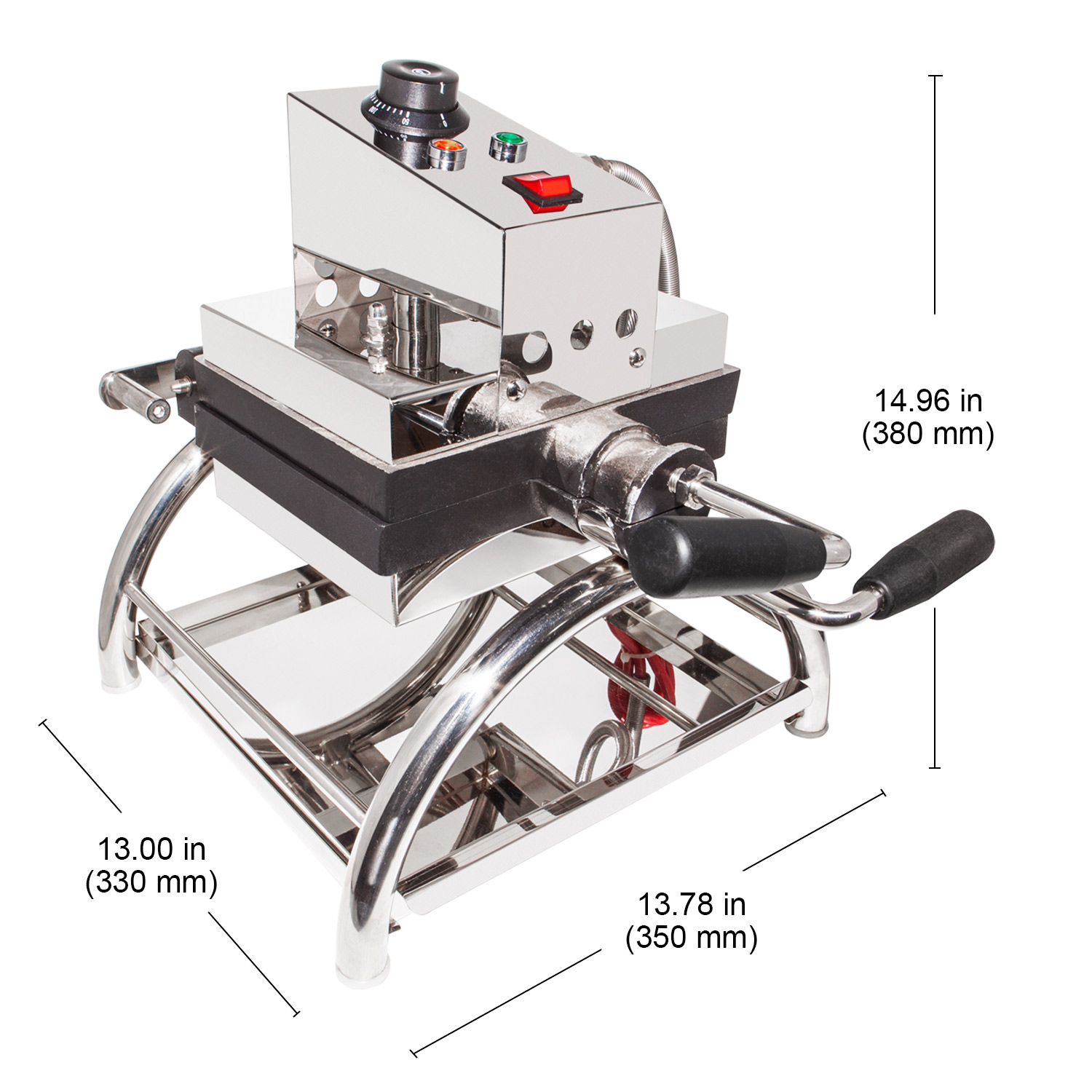 - Model: AP-31
- Material: Stainless steel
- Size: 350*330*380* mm (13.78" x 13.0" x 14.96")
- Machine weight: 20 kg (44.1 lb)
- Shipping weight: 25 kg (55.1 lb)
- Voltage: 110V
- Power: 2.0kW
- Temperature: 50-300 °C
- Coating: Nonstick
- Temperature control: Manual
- Nr. of waffles: 2
- Waffle size: 160*110* mm (6.3" x 4.33")
Belgian Waffle Accessories