AR-HCB2 Waffle Cone Maker | Commercial Double Waffle Cone Iron | Stainless Steel | Nonstick | 110V
Crispy Waffle Cones Maker for Commercial Use
With our Ice Cream Cone Maker, you will be able to produce two deep caramel brown waffle cones in no time! This appliance is made of first-class stainless steel and sold with two cone rollers. Besides, the coating of our product is an absolute non-stick top. The size of this ice cream cone maker is 20.00'x12.5'x10.5' (508x317x267mm), the diameter of the cone is 8.00' (200 mm).
Why our ice cream cone maker is the best option for you?
Mobility and zero waste
You do not have to use both hands with ice cream cones. Very convenient, isn't it? In addition, waffle cones can be eaten with ice cream. Perfect option if you do not want to use plastic plates and spoons thus protecting our environment. Waffle cones are not only tasty, but also practical - they are easy to carry and convenient to take away.
Perfect decoration of your ice cream
Due to its crisp texture, waffle cones go well with creamy and soft ice cream of any flavour. A variety of toppings, for instance, salted caramel or peanut butter, can be used. Waffle cones can be even plunged in chocolate. Thanks to the shape of these waffle cones, you can carry a large amount of ice cream. Furthermore, wide brim of the cones prevents the spilling of toppings.
Various flavors and eye-catching design
A waffle cone decorated with a variety of toppings is an indispensable part of any ice cream. Kids adore ice cream, so make it attractive for them. You can combine various toppings and flavors to create something special. Your customers will be definitely surprised and amused!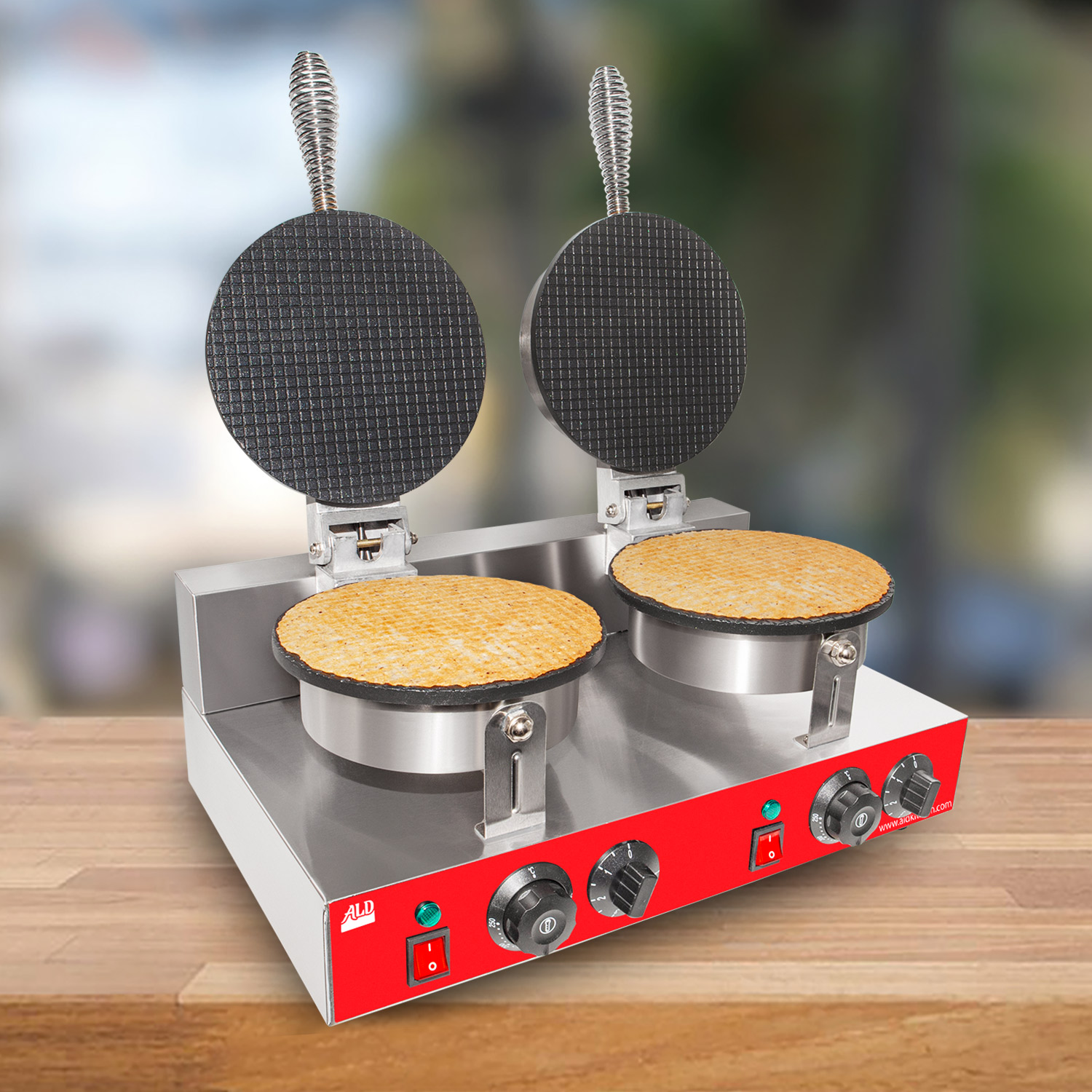 Take a Closer Look At This Cone Waffle!
✪ HANDLE STAYING COOL: slipping, overheating and accidental burns are preventable due to spiral design of handles


✪ EASY-TO-USE: in order to facilitate the operation, process our appliance is fitted with two switch on/off buttons and special knobs to control the temperature


✪ TWO CONE ROLLERS: you do not have to buy cone rollers because they come with our product making the process of producing ice cream swift and user-friendly


✪ SIMPLE IN CLEANING: due to first-class and completely non-stick materials the cooking tray of our appliance can be easily washed after usage
SPECS: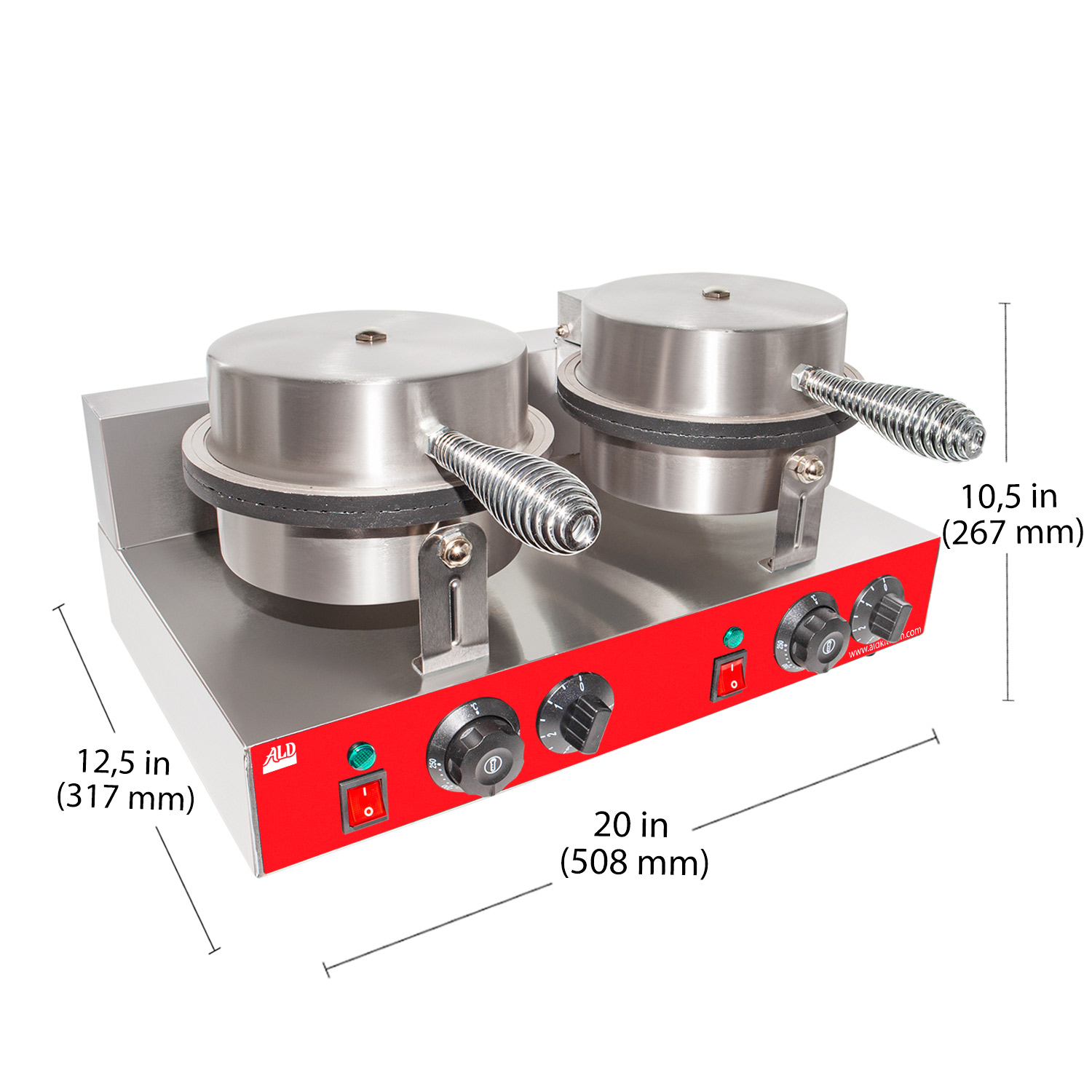 model:

AR-HCB2

machine size:

20.0"x12.5"x10.5"

material:

Stainless steel

voltage:

110V

body type:

Press

control type:

Manual

temperature range:

120-570°F

materials:

Stainless steel

power kw amp :

2.4 kW (21.8 amp)

cooking time:

3 min

product shape:

Cone

no of products:

2
Cone Waffle Accessories