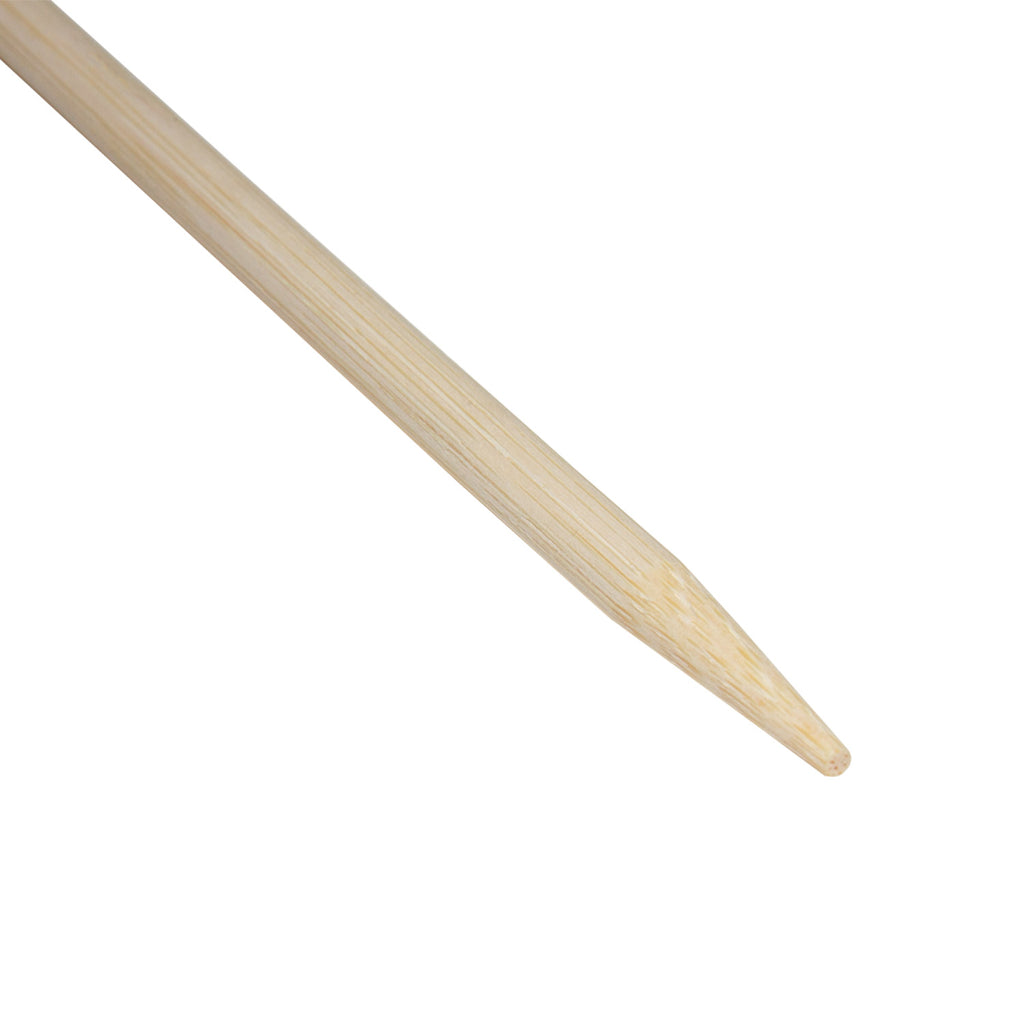 AC_ST5 Bamboo Sticks | Wooden Skewers for Corn Dogs, Candy Apples | 5.5-inch
High-quality bamboo skewers are indispensable in the kitchen if you serve corn dogs, stick waffles, barbecue and other food on sticks. Sustainable materials are safe for food and ready for long storage with no risk of infestation.
Strong Bamboo Skewers for Any Occasion
Variety of food
These bamboo skewers can be used for a great variety of different food. They are perfect for candy and caramel apples, meat and vegetable barbecue, corn dogs or tree-shaped stick waffles, and much more!
Great for parties
With these bamboo sticks, you have wide opportunities to create a festive atmosphere and decorate your party with various canapés and candies on sticks. Also, you can offer your guests DIY food on a stick.
Durable materials
The way these skewers are produced ensures their long service life and allows long storage. They don't burn easily and can be used in microwaves and ovens. It is recommended to wash them with water before you put them in food.
Safe and handy:
✪ CHAMFERED END: the end is polished and chamfered, which makes the usage safe

✪ SEMI-POINTED TIP: ensures easier food piercing with no risks to get hurt while eating

✪ UNIFORM COLOR: all sticks are the same natural brownish color, with no black spots

✪ THICK ENOUGH: can hold a big apple, corn on the cob or other heavy pieces of food
SPECS: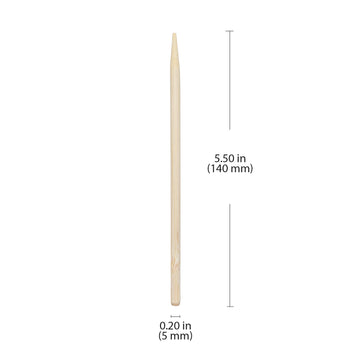 model:

AC_ST5

package size:

100 Pcs

materials:

Bamboo

product size:

Diameter: 0.2" (5 mm) Length: 5.5" (140 mm)
Reviews and Questions