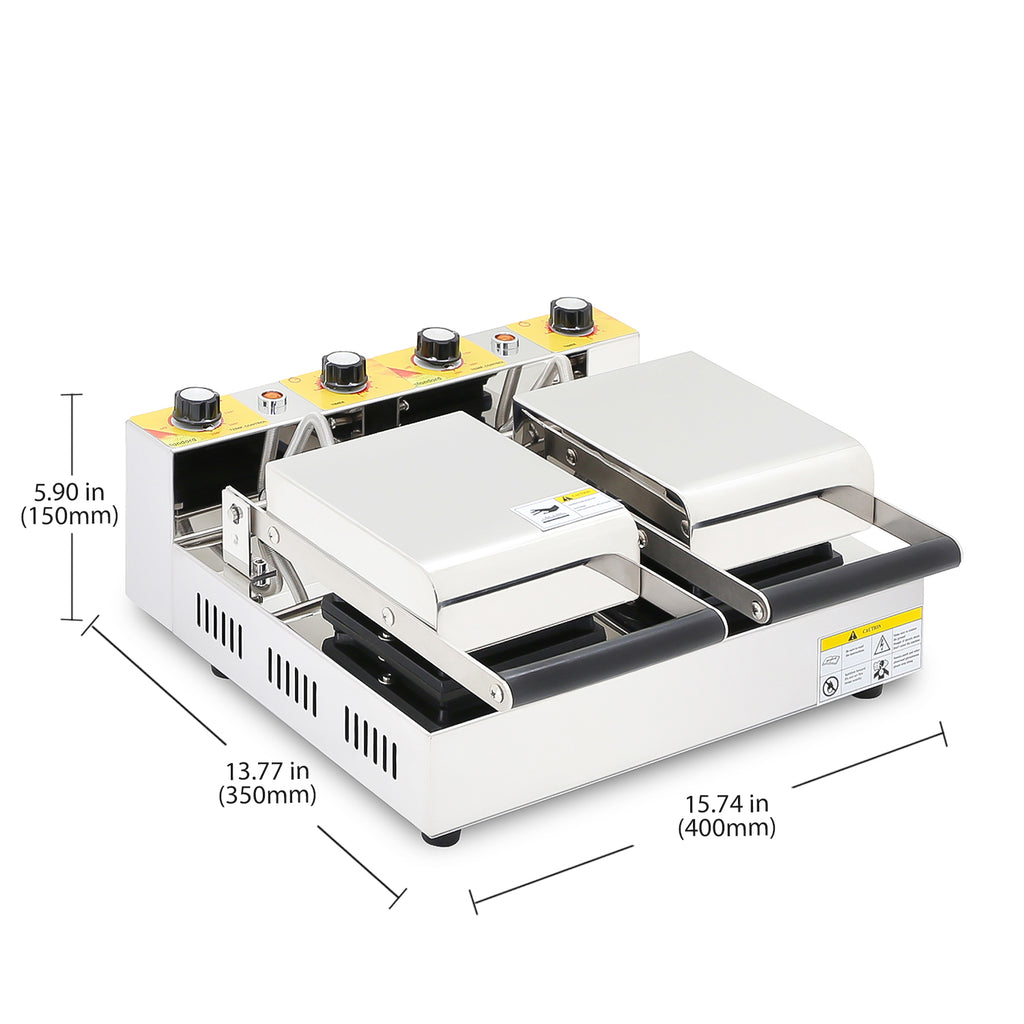 AP-104-2 Gelato Panini Commercial | Double Gelato Panini Press | Electric Ice Cream Sandwich Maker | 110V
Treat your customers with gelato panini!
This delicious treat will delight your customers and make them come back again! With this machine, you can cook twice more ice cream sandwiches than with a standard single machine. A double panini gelato press will be perfect for the bakery business or cafeteria.
Why is this device worth having in your business?
Double capacity
Making two gelato panini desserts at once means serving twice more and twice faster than with a one-plate device. If you don't need both plates, you can leave one plate switched off, thereby saving energy.
Stuff with anything!
This trendy dessert is well-known for the scrumptious combination of a hot bun and ice cream inside it. Nevertheless, you can stuff panini with various sweet and savory fillings, making either desserts or nourishing snacks.
Easy to takeaway
What is nice about these stuffed buns is that you don't need additional utensils to eat them. It is easy to take away and eat on the go, making it convenient to serve them both in cafes and the street.
Panini gelato press details:
✪ NO OVERHEAT: the cooling vents on both sides ensure good ventilation of the device

✪ NONSTICK COVER: the baking molds are covered with Nonstick, which reduces the risk of dough burning

✪ EASY OPERATIONS: each baking plate is controlled independently by a few knobs on the front panel

✪ STABLE FEET: due to four tiny and stable feet, the device is secured on the tabletop
SPECS: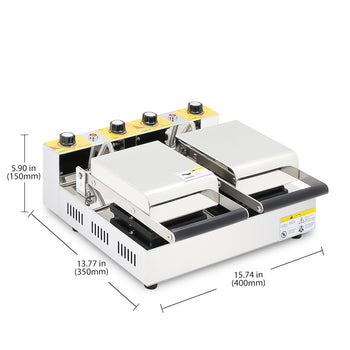 model:

AP-692

machine size:

26" x 13" x 9"

material:

stainless steel

voltage:

110V

shipping weigh:

56.0 lb

machine weight:

51.0 lb

body type:

Panini press

power kw amp :

4.4kW (40 Amp)
Reviews and Questions