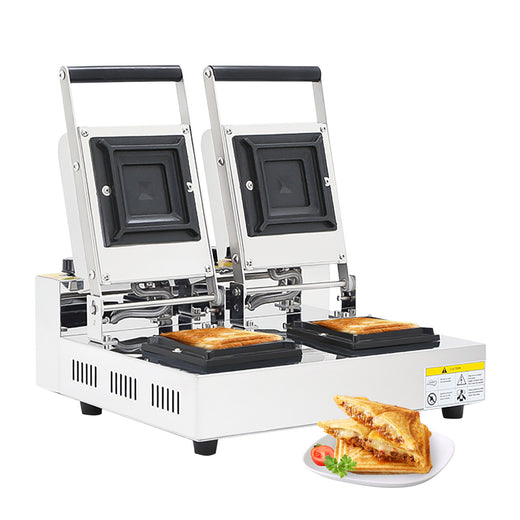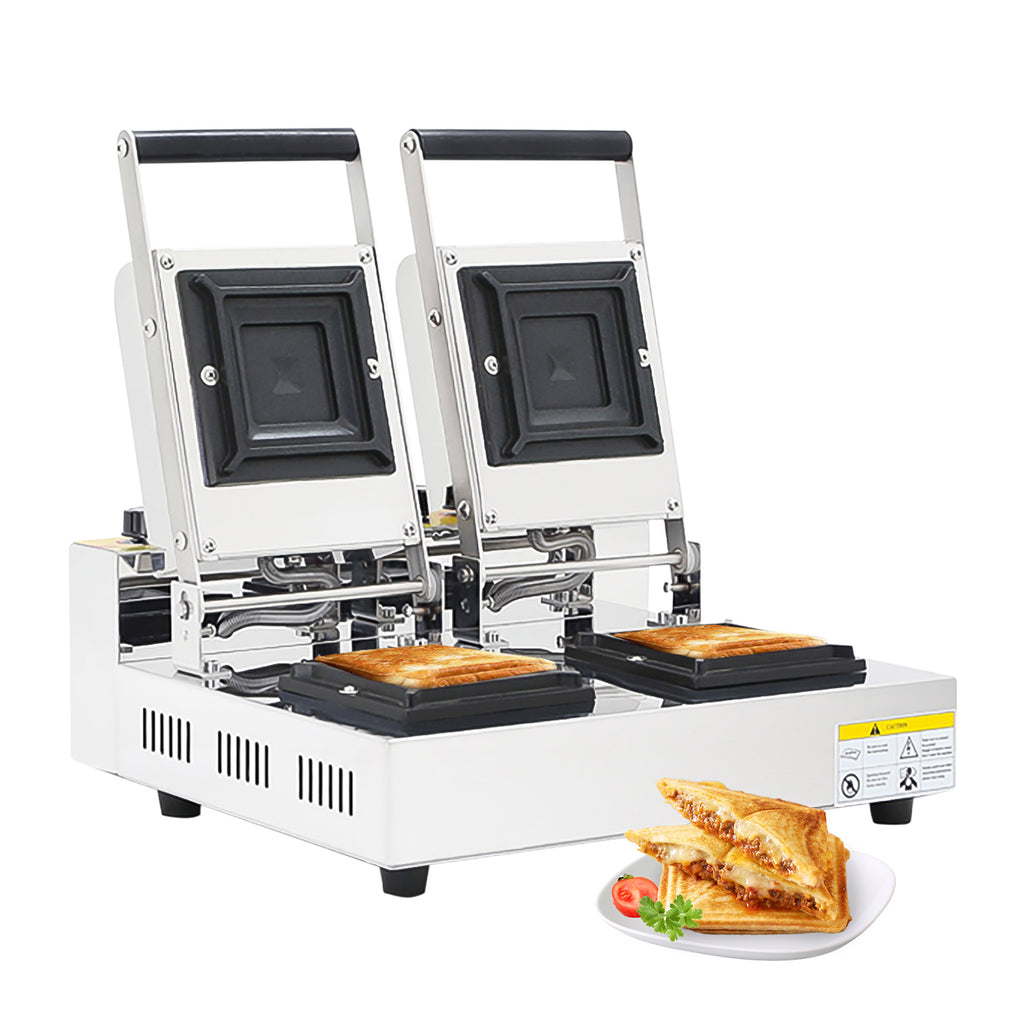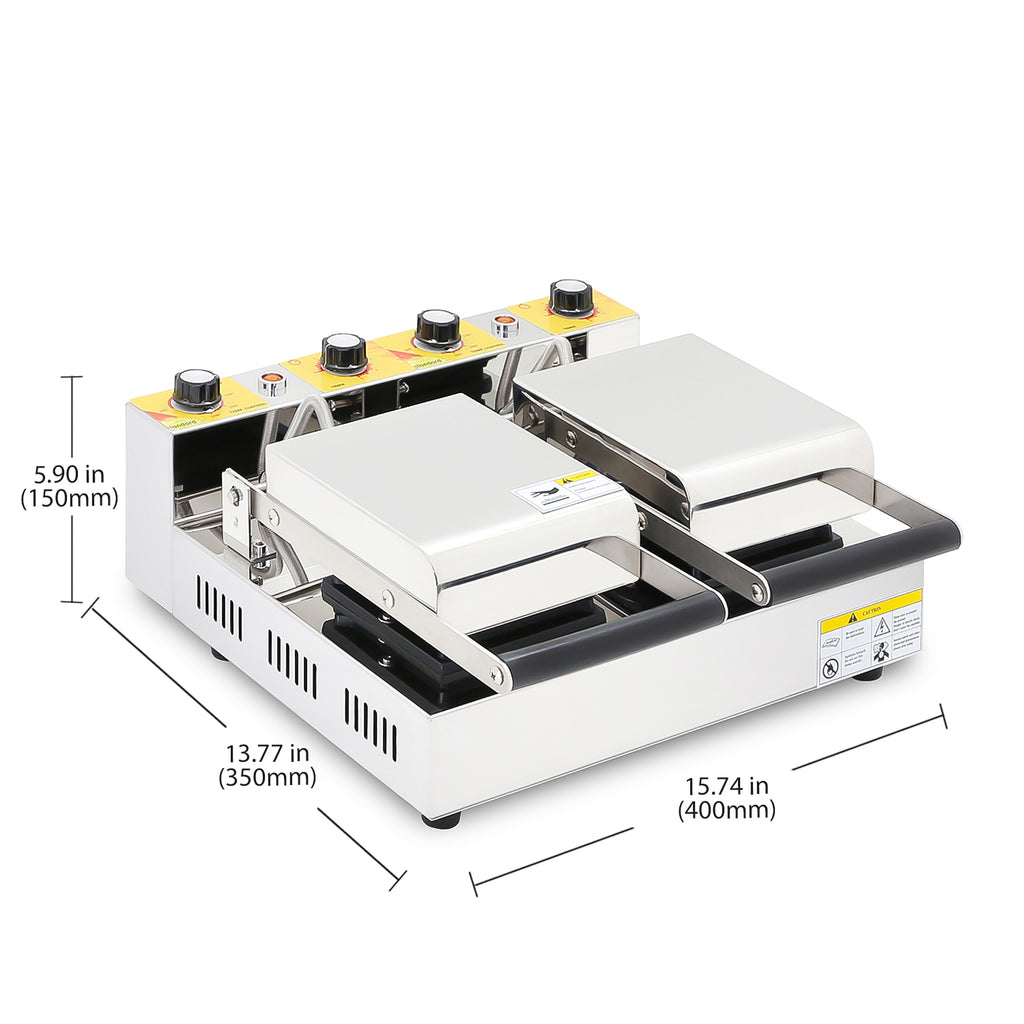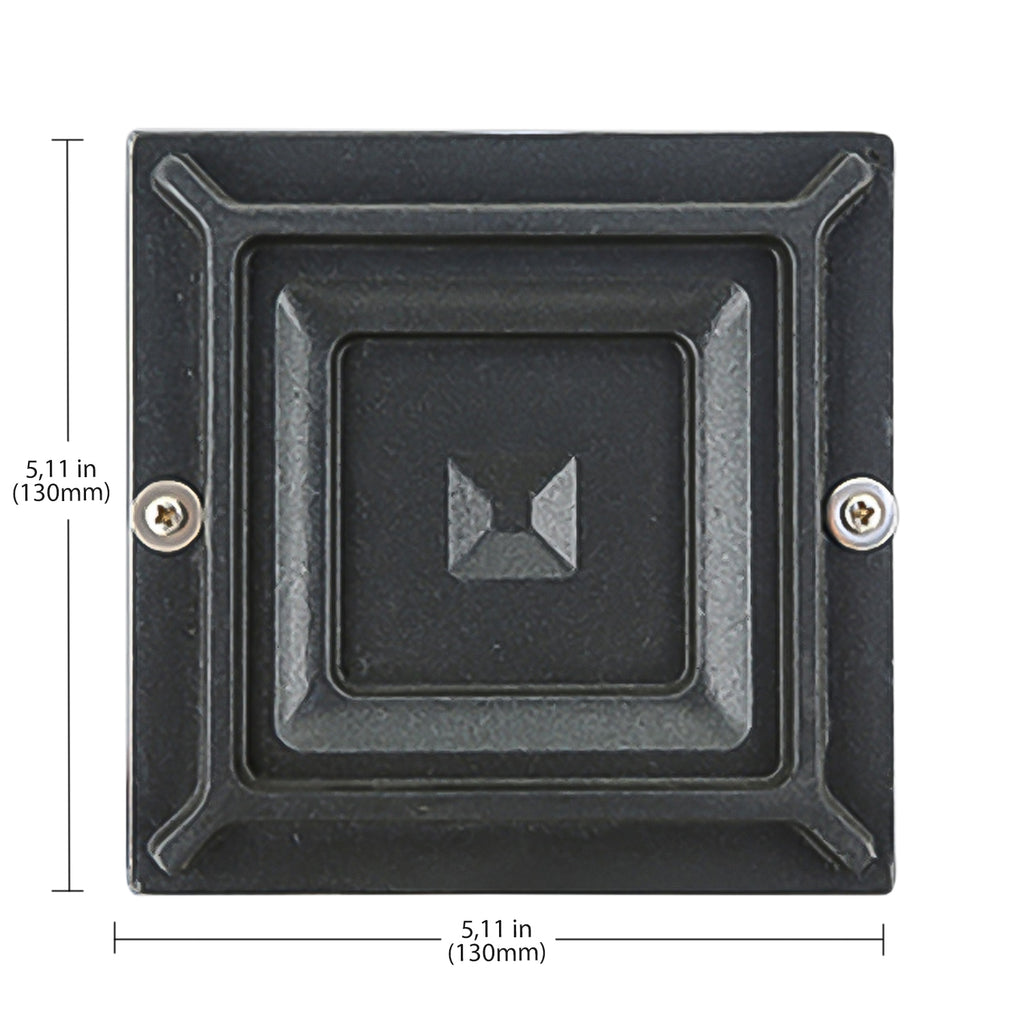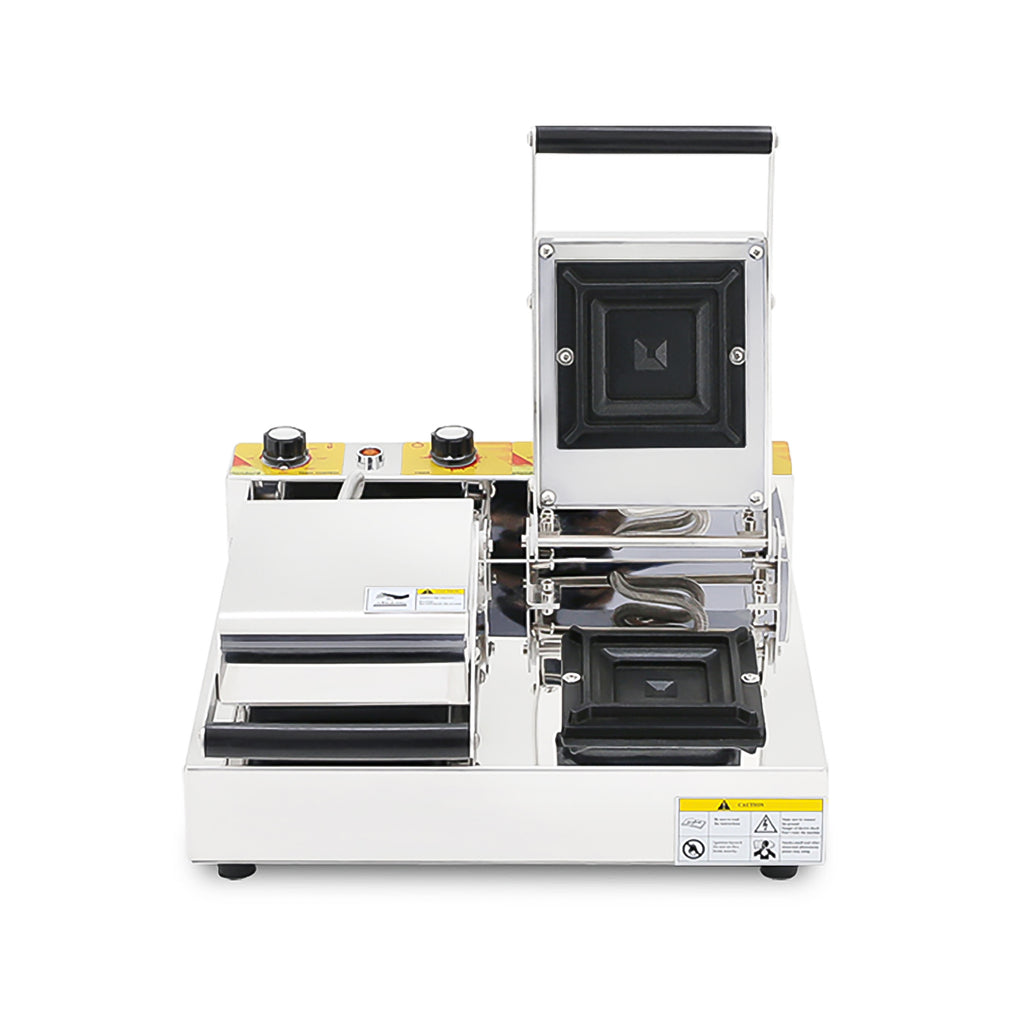 AP-106 Jaffle Maker Commercial | 2-Head Jaffle Sandwich Maker | Pudgy Pie Iron | Stainless Steel | 110V
Make appetizing stuffed sandwiches with this jaffle iron!
This kitchen appliance cooks two jaffle sandwiches, also known as toasties, at the same time. The double capacity makes the machine perfect for commercial usage in snack bars and restaurants. No doubts that hot, crunchy stuffed sandwiches will always be in high demand.
Why is it worth having this pudgy pie iron in your kitchen?
Make it different!
Cheese and ham will probably first come to your mind when you decide how to stuff your sandwich. Still, fillings can vary, making these mouthwatering snackwiches every time taste in a new way.
Enjoy cooking!
Make a fresh toasted sealed sandwich in a few steps! Put a slice of bread on one plate and fill with any topping, cover it with another piece of bread and draw the top plate down with the handle. Hot temperature and squeezing pressure will seal the edges of the bread in a few moments.
Double capacity
The main advantage of this two-head jaffle iron over a single one is its double capacity, which means you can cook two crunchy stuffed sandwiches at the same time, serving your customers twice faster.
Look closer at this jaffle iron!
✪ EXTENSIVE USE: the machine doesn't overheat and works for a long time

✪ NONSTICK COVER: both hinged top plates are covered with Nonstick covering

✪ NO SLIP: the appliance is secured with small feet, which don't slip or scratch the tabletop

✪ EASY OPERATIONS: a switch and a few knobs control all the cooking process
SPECS: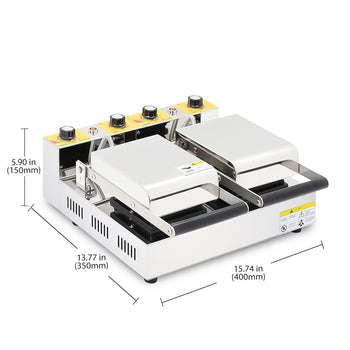 model:

AP-106

package size:

15" x 18" x 18"

machine size:

13.77" x 15.74" x 5.90"

material:

Stainless steel

voltage:

110V

shipping weigh:

40 lbs

machine weight:

33 lbs

body type:

Jaffle Maker

heating plate:

5.11" x 5.11"

power kw amp :

1300W (11.8 Amp)

no of products:

2 Jaffle Sandwich

product size:

3.7" x 3.7"
Reviews and Questions