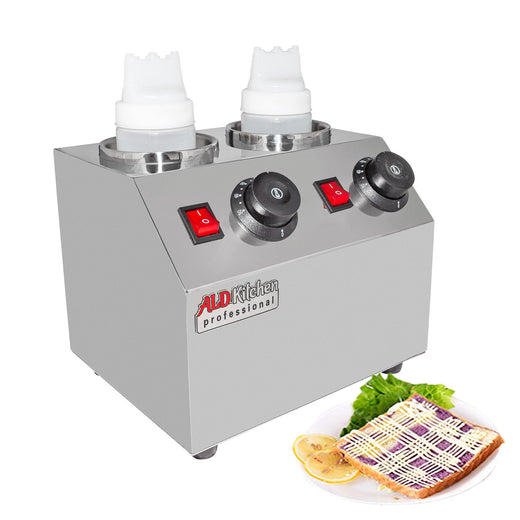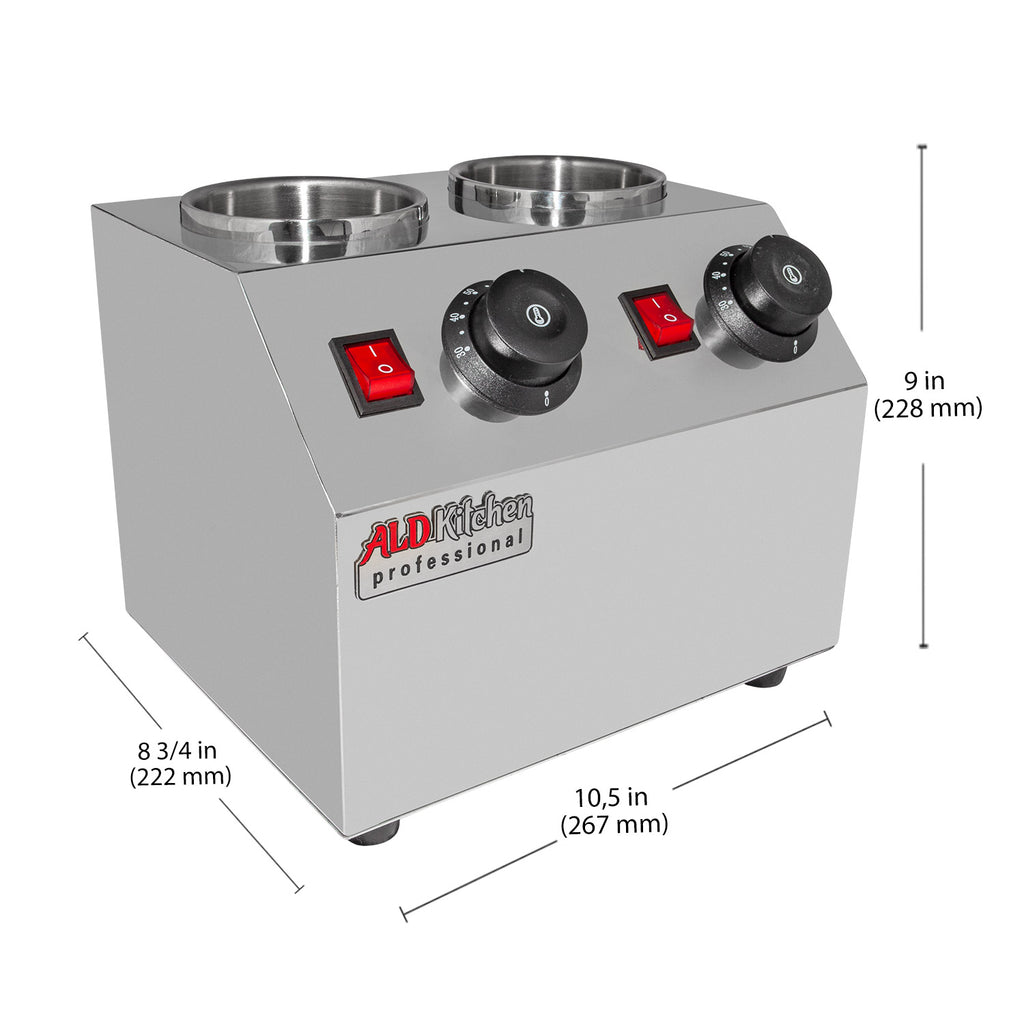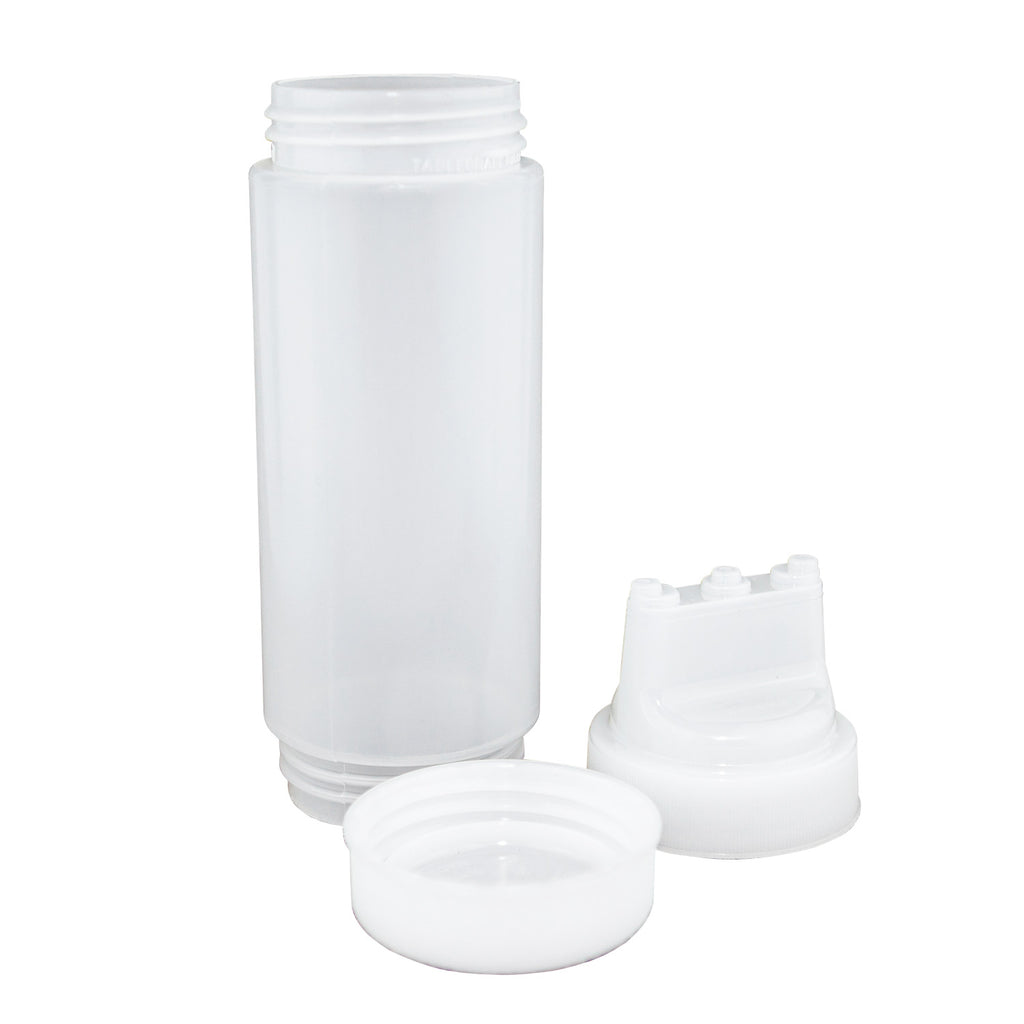 AP-311S Sauce Dispenser Commercial | Electric Sauce Heater | 2-Head Sauce Warmer | Stainless Steel | 110V
A sauce warmer which serves for years
With this professional dispenser, you can warm two different sauces simultaneously, since the device is equipped with two temperature control knobs and two bottles. The bottles are removable, which ensures easy cleaning. The machine takes little space in the kitchen.
Why do we advise this sauce warming device?
Double capacity
With two bottles, you can warm and serve two different sauces at the same time. Give your customers or family guests more options to enhance the taste of their savory dishes or desserts!
Energy efficient
Each bottle holder is equipped with independent temperature control. Then, if you don't need to heat two sauces, you can use only one heater, ensuring the efficient use of energy.
Little storage
Since the machine is relatively small, it doesn't take much space in the kitchen and can be installed easily. Only an outlet around is needed. Move it about at home or work. Small weight makes this sauce warmer readily transportable.
Reasons in favor of this sauce heater:
✪ MANUAL CONTROL: adjust the heating level up to 85 degrees for each bottle with a sauce

✪ DESIGNED FOR SPREADING: the shape of the bottles is perfect for easy sauce dispensing

✪ DOUBLE CAPACITY: with two bottles, heat two different liquids simultaneously

✪ LITTLE STORAGE: the machine is quite small, so it takes little space in the kitchen
SPECS: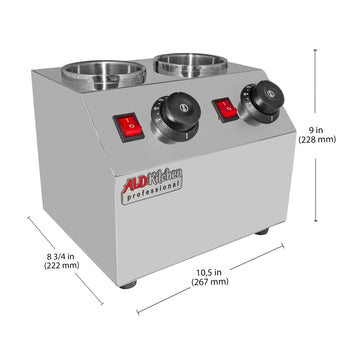 model:

AP-311S

package size:

14" x 12.5" x 11"

machine size:

8.3/4" x 10.5" x 9"

material:

Full stainless steel

voltage:

110V

shipping weigh:

10 lbs

machine weight:

7.7 lbs

heating type:

electric

temperature range:

32 - 185 °F

power kw amp :

0.2kW + 0.2kW (1.8 Amp + 1.8 Amp)
Reviews and Questions