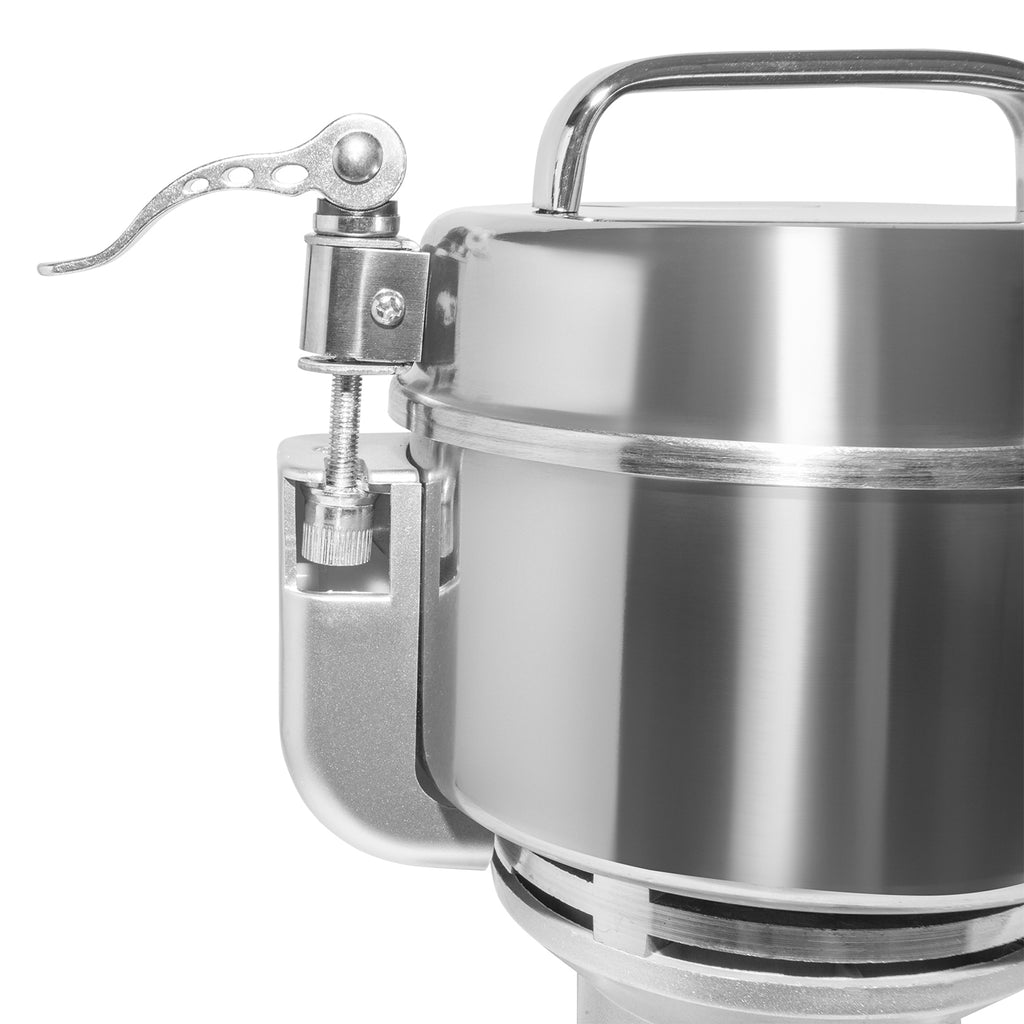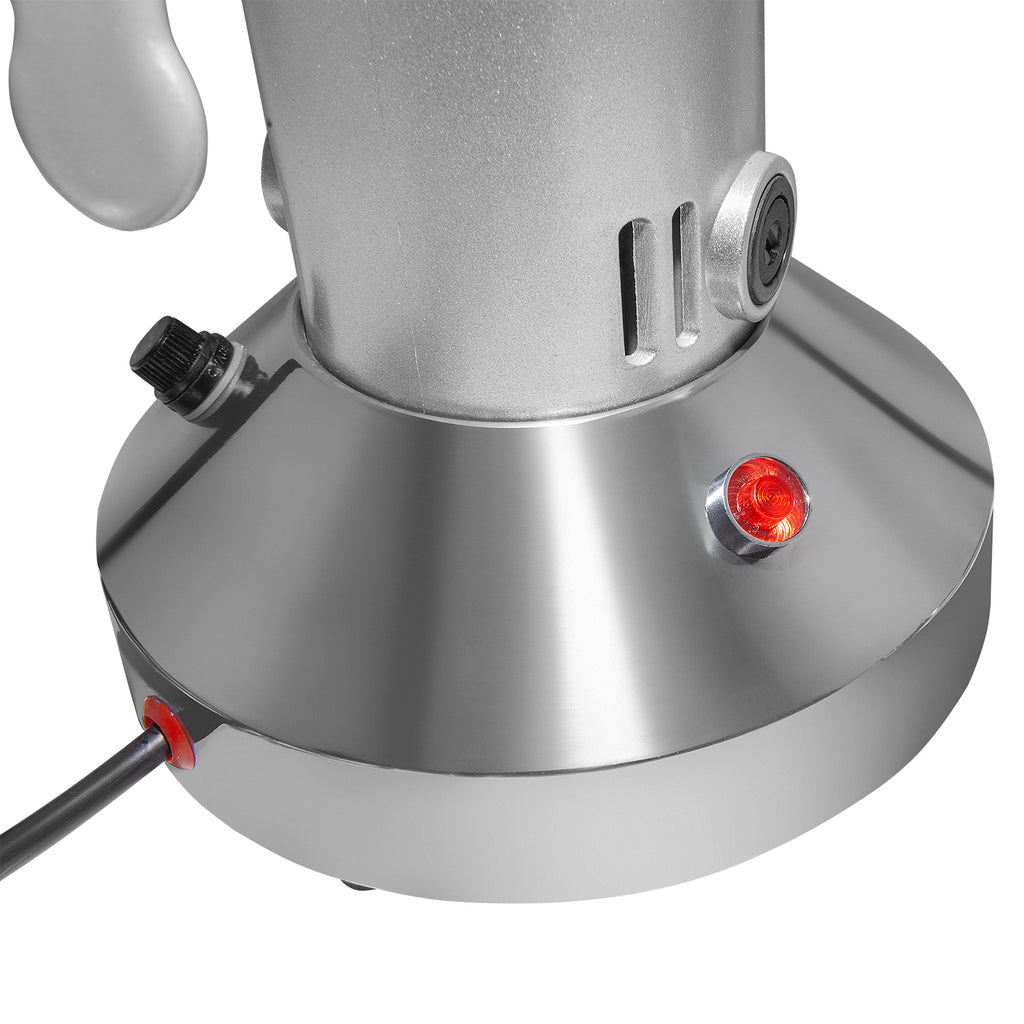 AP-V350A Electric Grain Mill Commercial | 350g Grain Grinder | High-Speed Wheat Grinding Machine | 110V
Enhance the taste of food with this grain mill!
Easily add more flavors to any meal with this lightweight electric grain mill grinder! A high-speed motor and 350g capacity makes the device suitable for a small food-related business. Portability and small size are perfect for both home and commercial kitchens.
What is good about having this wheat grinder?
Makes food better
The potential of this grinding machine is inconceivable! Grinding the variety of materials and mixing them will allow you to create unique flavors for any meal you serve – salads, soups, meat, fish, snacks, etc.
Safe to use
The device is featured with overload protection; in the case of overheating, the machine powers off automatically. Good sealing prevents powder leakage. A beautiful design makes this grain mill grinder suitable for any kitchen.
Variety of materials
Both small and large raw material pieces can be put directly into the bowl and ground into a fine powder. Control the texture with the timer knob. The longer the operating time, the finer the powder you get.
Make delicious spices in a few steps!
✪ POUR THE RAW MATERIAL: place the seeds, herbs, or other product to grind into a bowl

✪ POUR THE RAW MATERIAL: place the seeds, herbs, or other product to grind into a bowl

✪ SET THE TIME: adjust the grinding duration with a timer knob according to the texture you need

✪ PRESS THE SWITCH: start the machine with a switch button and get fresh and refined powder
SPECS: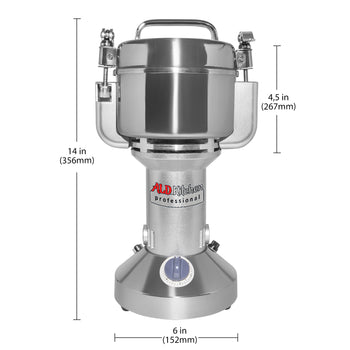 model:

AP-V350A

machine size:

6" x 6" x 14"

material:

201 Stainless steel

voltage:

110V

machine weight:

6.3 Ib

body type:

Vertical type

control type:

Manual

speed:

25000r/min

materials:

201 Stainless steel

power kw amp :

1.8 kW (16.3 amp)

cooking time:

5 minutes

capacity:

350g

productivity:

Fineness 50-300 mesh

timer setting scope:

Interval 10 mins
Reviews and Questions