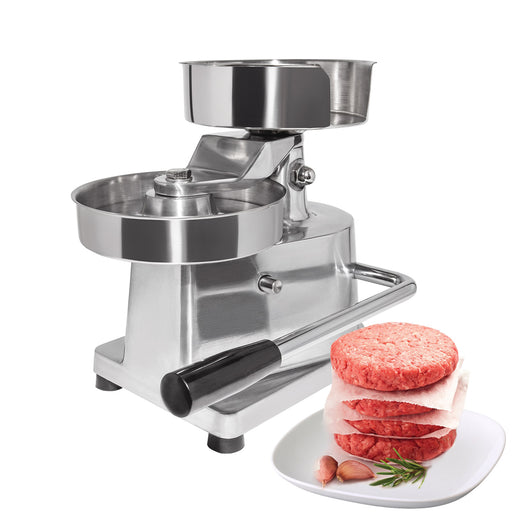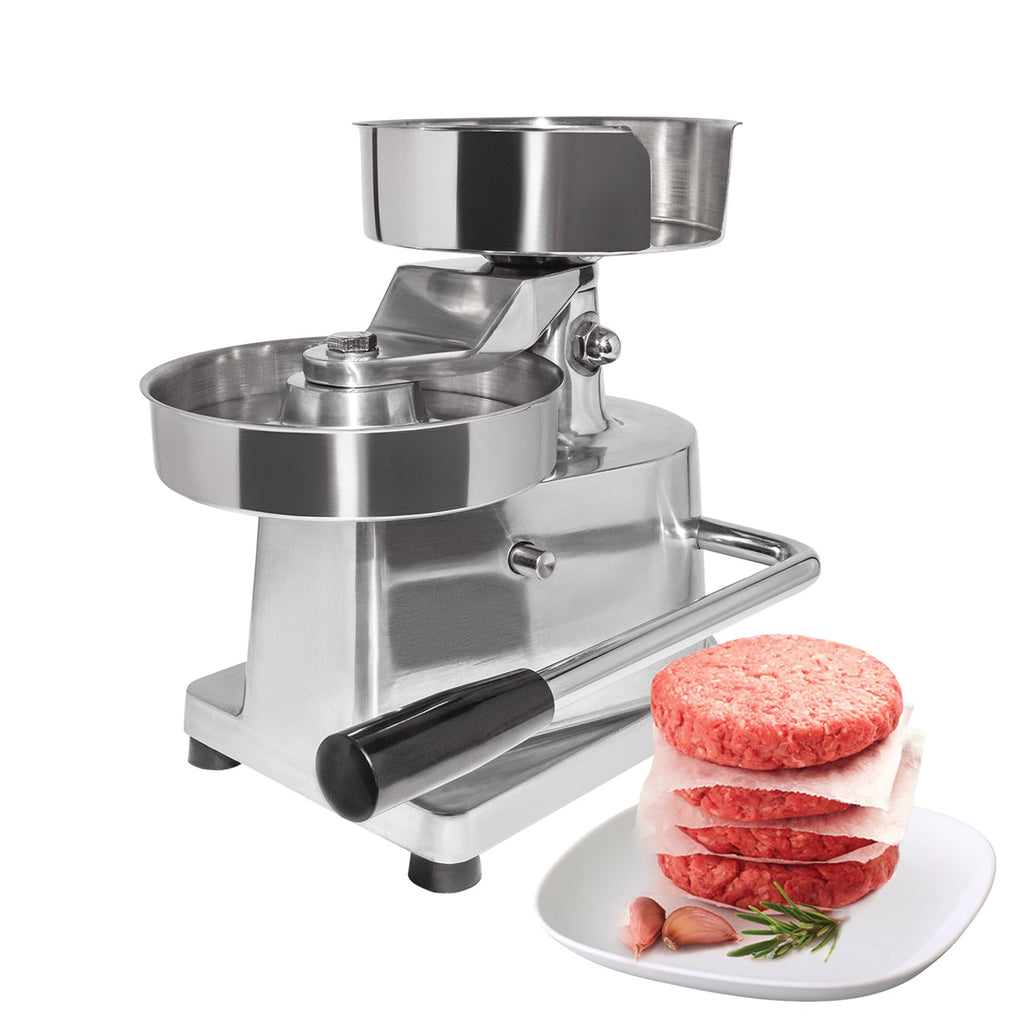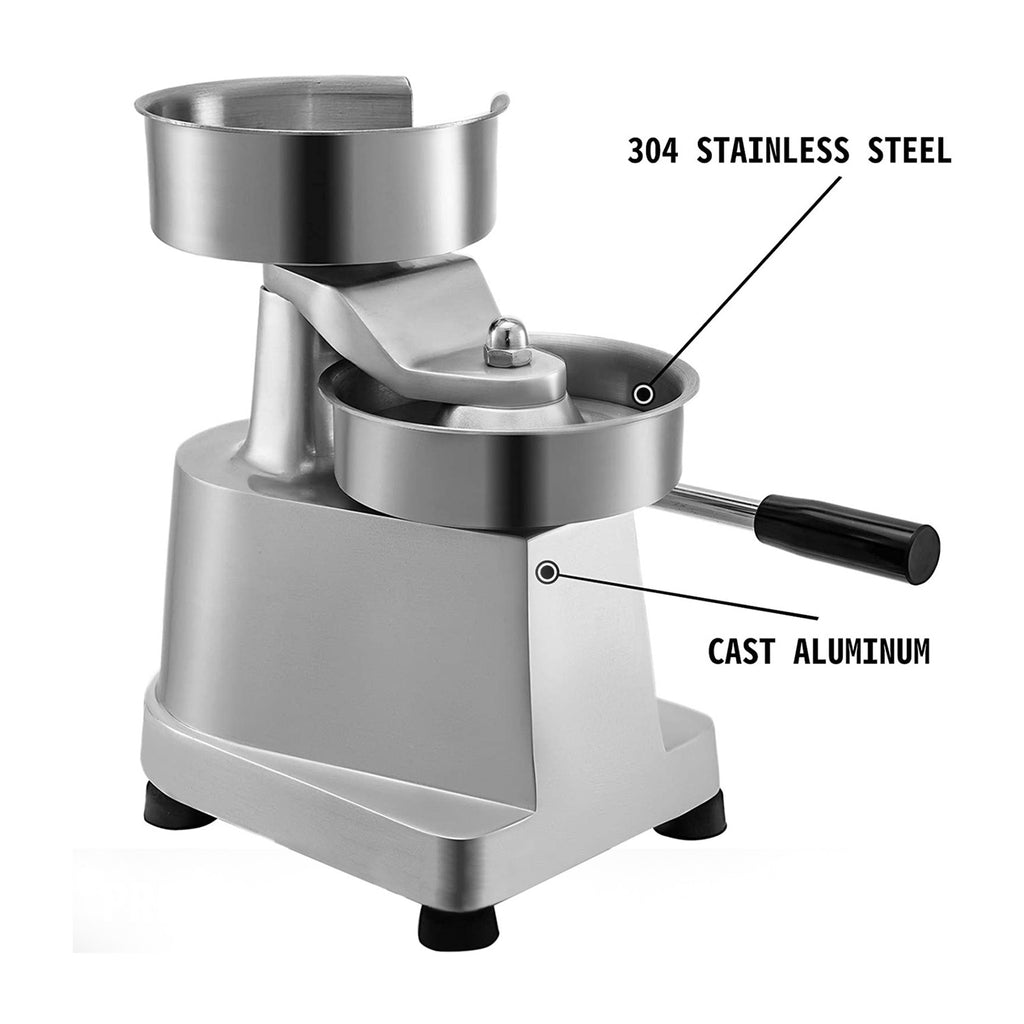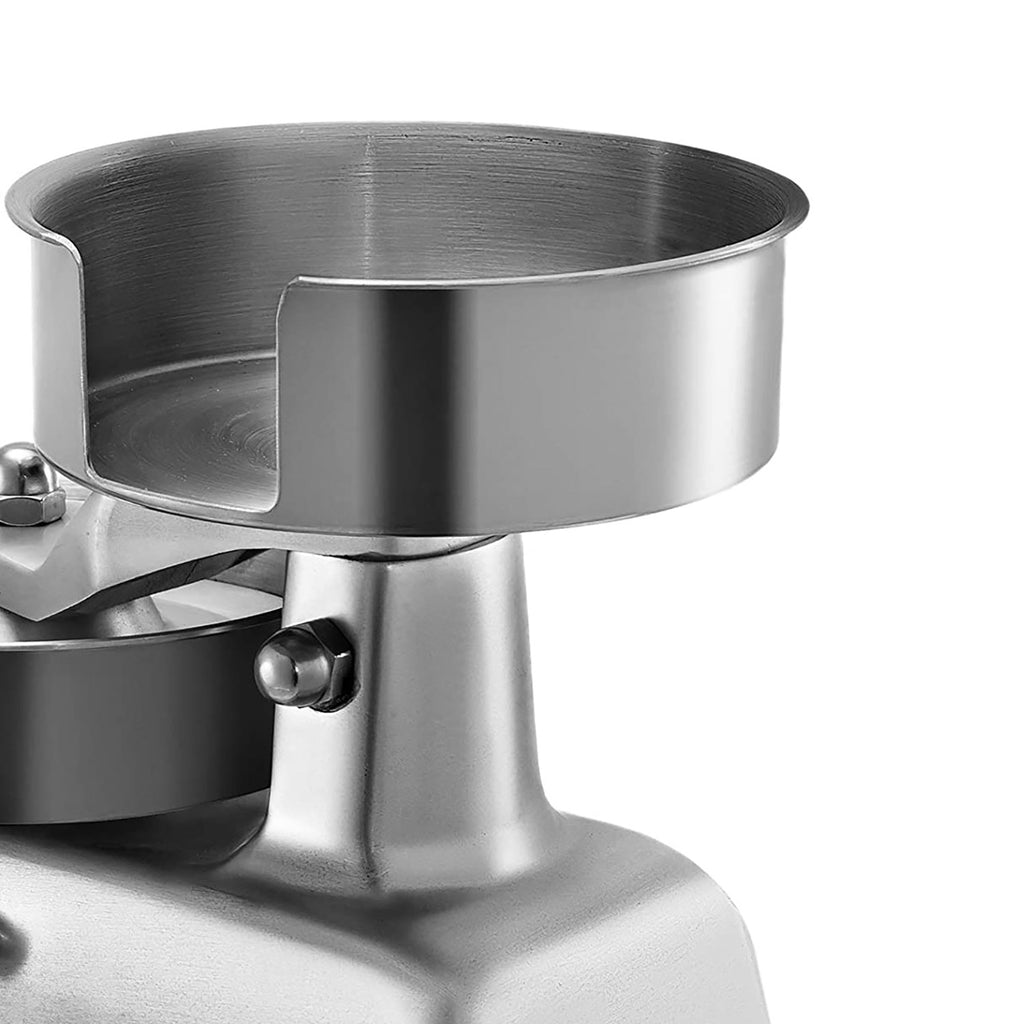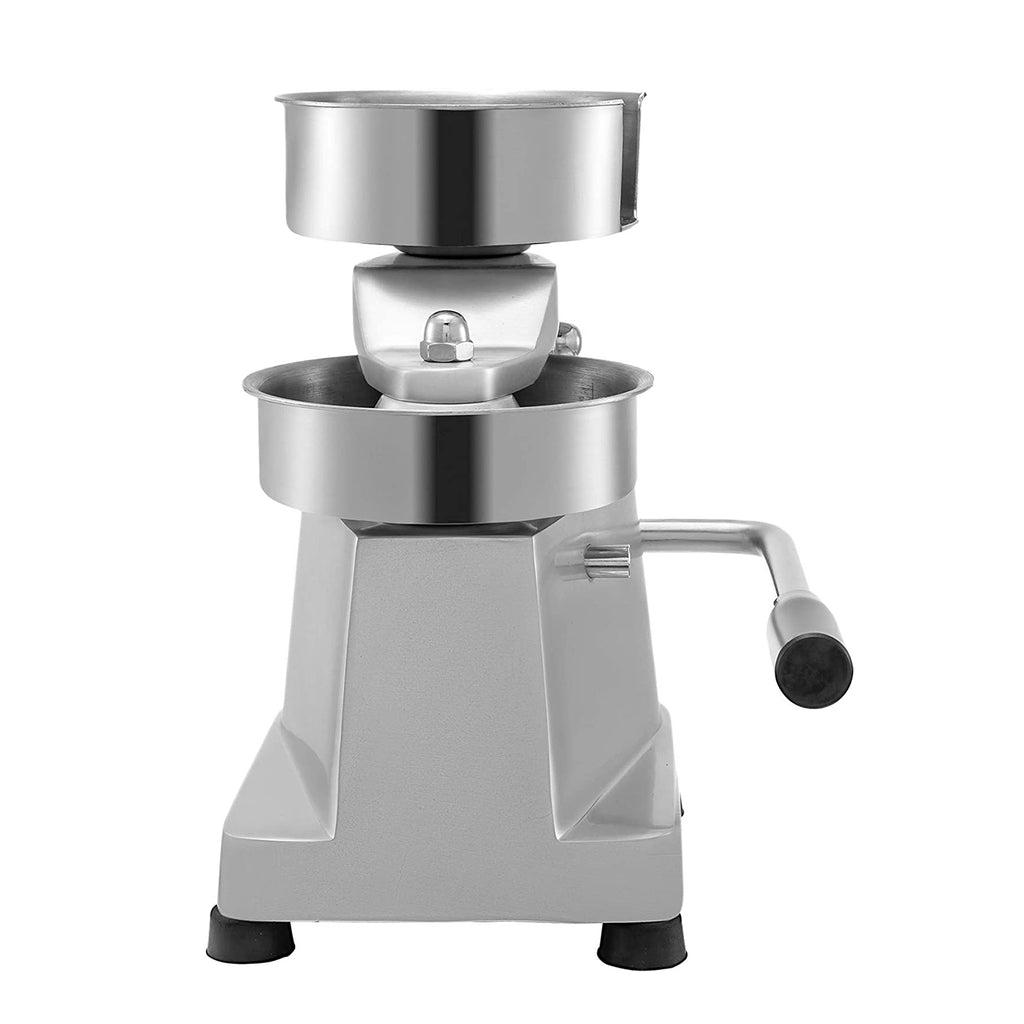 A-A150 Commercial Burger Press | Meat Patty Maker | Patty Forming Processor | + 500 Pcs Paper Sheet Set for free | 6" (150 mm)
High-quality meat patty forming tool
Increase the turnover of your restaurant with this professional burger press! It can make a 6-inch patty with a single press of a handle, producing a batch within a few minutes. The appliance is sold together with a set of patty papers, which help to avoid sticking.
Why is this kitchen appliance an excellent investment in your business?
Thin and thick patties
The machine produces round 6-inch diameter meat patties, which thickness can be adjusted. To make a meat pie, grind the fresh meat first, then put it into a tray. With a handle press the upper plate, regulating the thickness of each patty according to the press efforts.
Looks good all the time
The materials used to produce this device are widely utilized for kitchen equipment production. Stainless-steel trays and a cast aluminum body are non-corrosion and rust-resistant, easy to clean, and non-toxic with food. These features ensure the appliance look good for a long time.
Always trendy
Burgers are getting more and more popular in many countries around the world. It means there is always a high demand for burgers, which are perfect for lunch, dinner, a snack on the go. Thus, any commercial kitchen specialized in burgers will benefit from the high capacity of this burger press.
Look how convenient this machine is!
✪ 6-INCH DIAMETER: the machine produces perfectly rounded meat patties with 6-inch diameter

✪ THICK AND THIN: the thickness of patties can be adjusted within the height of the tray and press efforts

✪ PAPERS INCLUDED: a set of patty papers come with the machine and serve to prevent the meat pies from sticking

✪ STABLE CONSTRUCTION: tiny feet allow to set the device easily and keep it stable during usage
SPECS: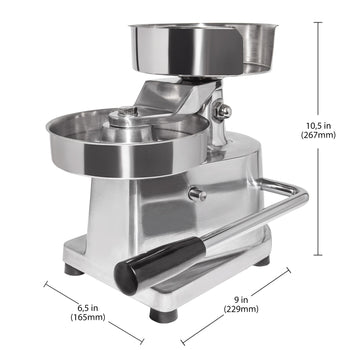 model:

A-A150

machine size:

9.0" x 6.5" x 10.5"

material:

Stainless steel

shipping weigh:

12 lbs

control type:

Manual

product size:

6" diameter
Reviews and Questions