Special Offer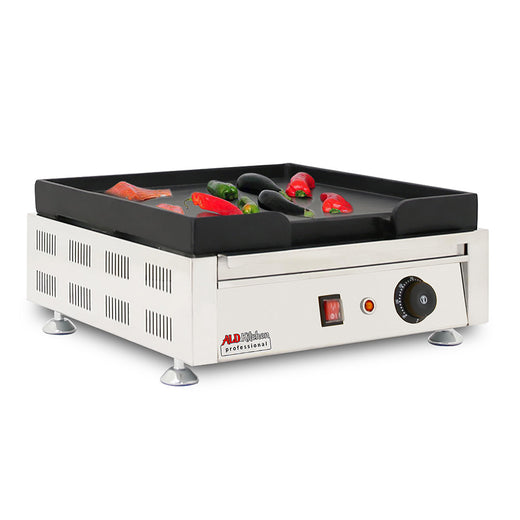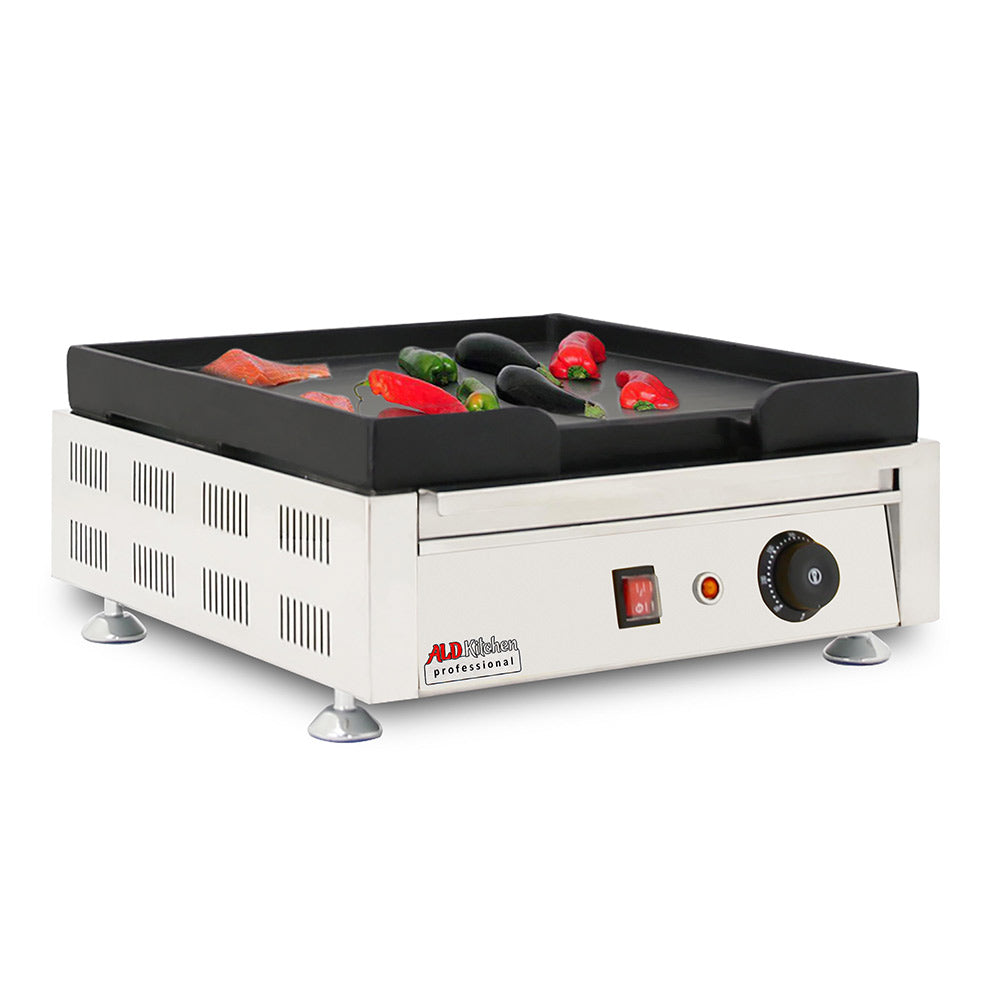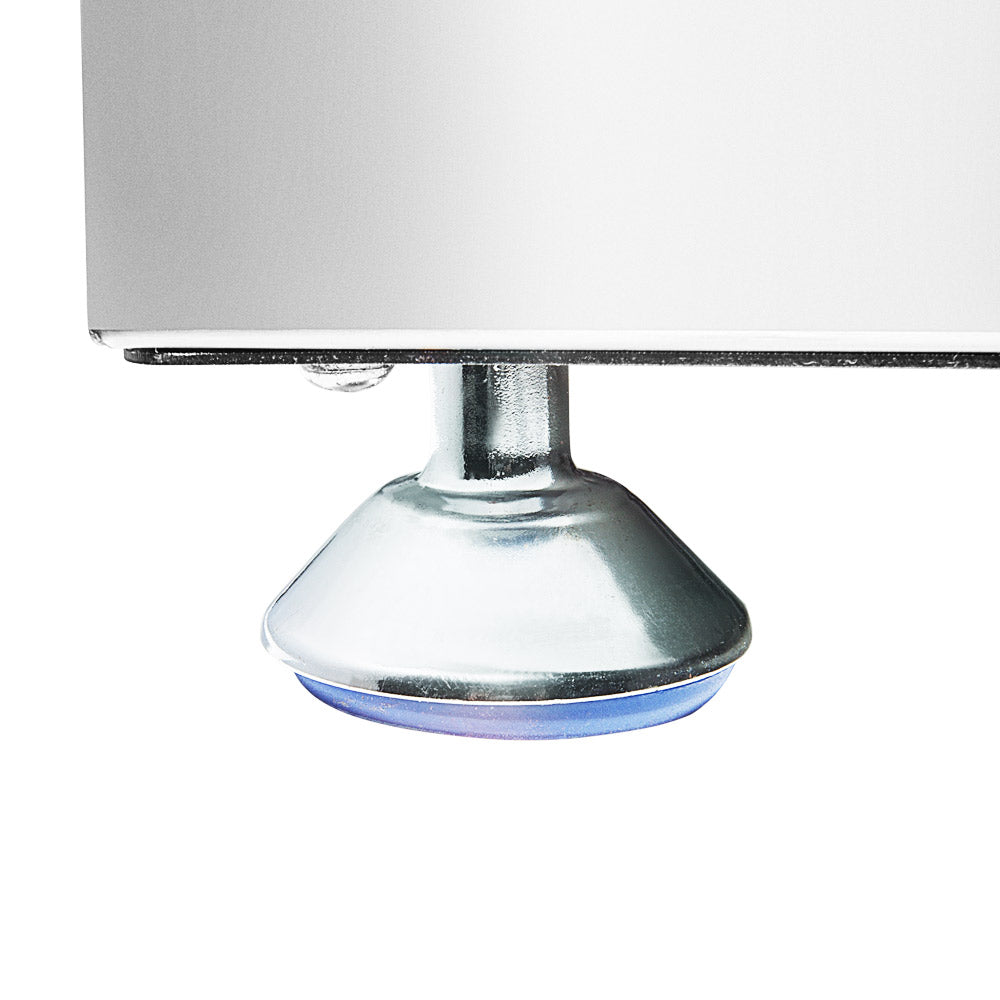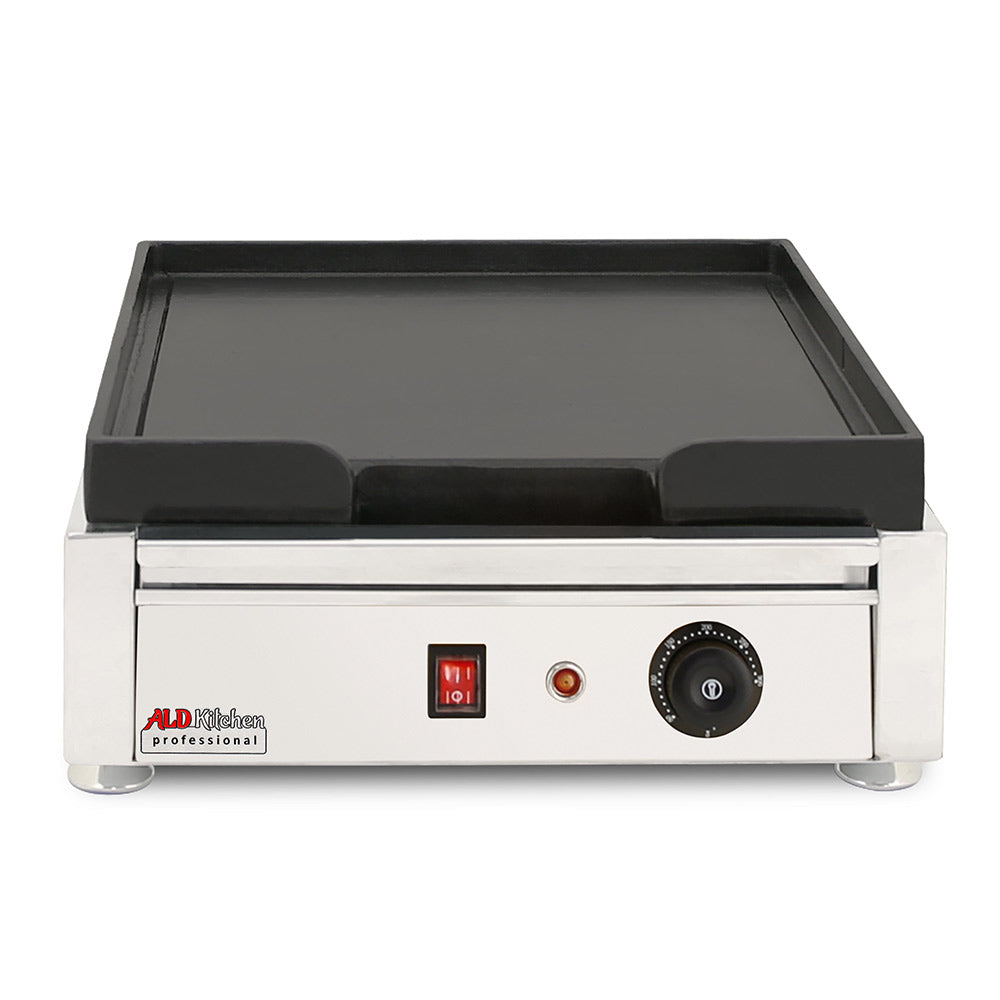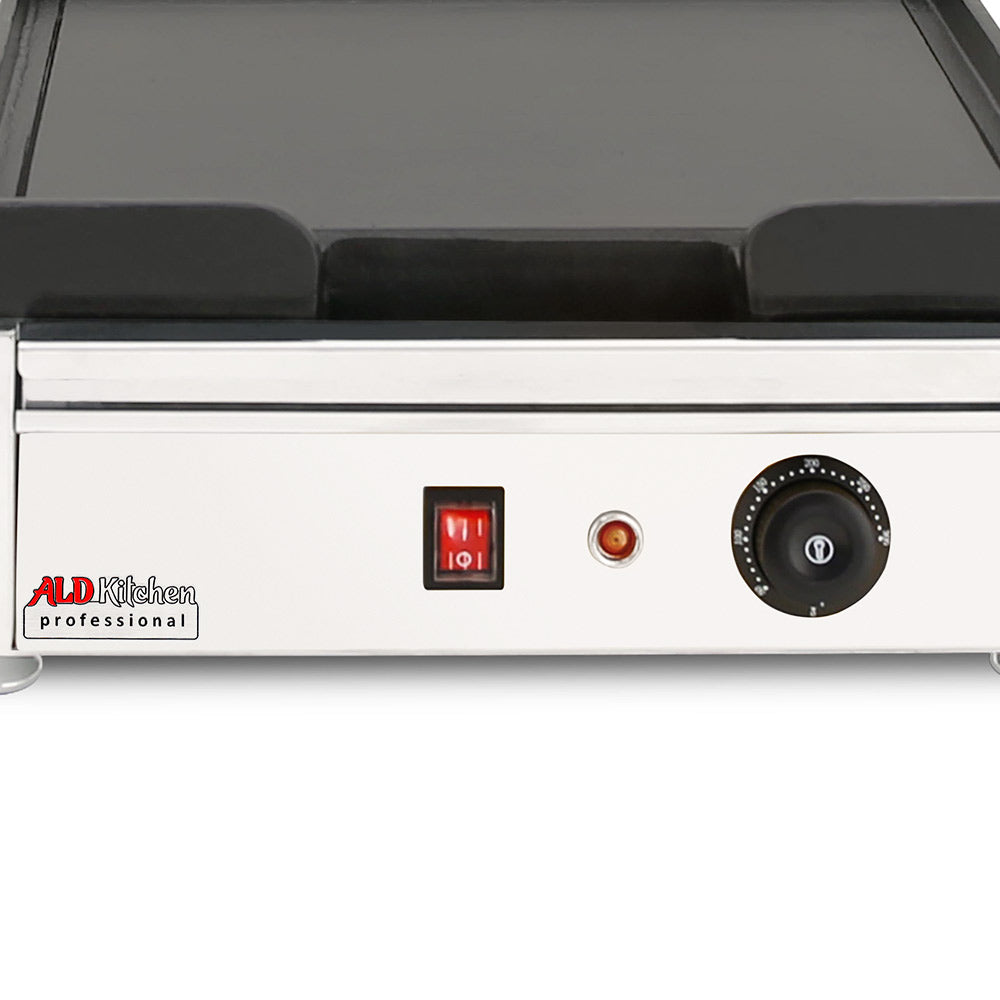 AP-445 Electric Griddle | Teppanyaki Grill with Nonstick Coating | 110V
Griddle Grill with Nonstick Coating
This stylish Griddle with nonstick coating is suitable for meat, vegetables, seafood, scrambled eggs and other types of food. The cooking surface 16.92' x 17.32' is enough to cook several well-balanced meals at once. Beautiful design of ALD-445 Teppanyaki grill makes it suitable to any kitchen.
Convenient Teppanyaki Grill for Versatile Usage
Durable and Safe
High quality stainless still, which this griddle is made of, provides great reliability and long service life. The cooking pan is covered with nonstick top. Every detail in this machine is designed to make its usage safe and convenient to make your cooking process fast and enjoyable, either at home or at work.
Manual Thermostat
The temperature level of this Teppanyaki Grill is easily regulated by manual control knob and a switch. The hot light serves to indicate when the cooking plate is heated and ready for cooking. With a wide temperature range 50-300 °C you can also just keep the food warm when it is cooked.
Smart Design
The machine is protected from overheat by cooling vent on both sides. Splash guard around the cooking plate helps to keep the oil splashes away from kitchen table. The excess of oil drains away to a grease trey, which is then can be easily removed for cleaning.
Take a Closer Look at this Griddle with Nonstick Coating!
NONSTICK COATING: with nonstick cooking pan and even heating you can be sure that the quality of the food you cook is high

MANUAL CONTROL: adjustable manual control helps to regulate the temperature easily at any stage of the cooking process

VERSATILE USE: any type of food can be cooked together at the same time, including meat, fish and vegetables

NON-SLIP FEET: rubber feet allow to put the machine on any surface in the kitchen and secure it during the food cooking process
SPECS: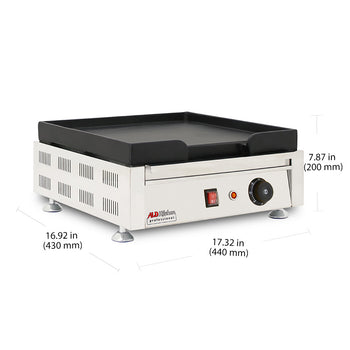 model:

AP-445

machine size:

17.32" x 16.92" x 7.87"

material:

Stainless steel

voltage:

110V

machine weight:

37.5 lbs

heating plate:

17" x 17"

temperature range:

122 - 572 °F

power kw amp :

3.0kW (27.3 Amp)
Reviews and Questions