Special Offer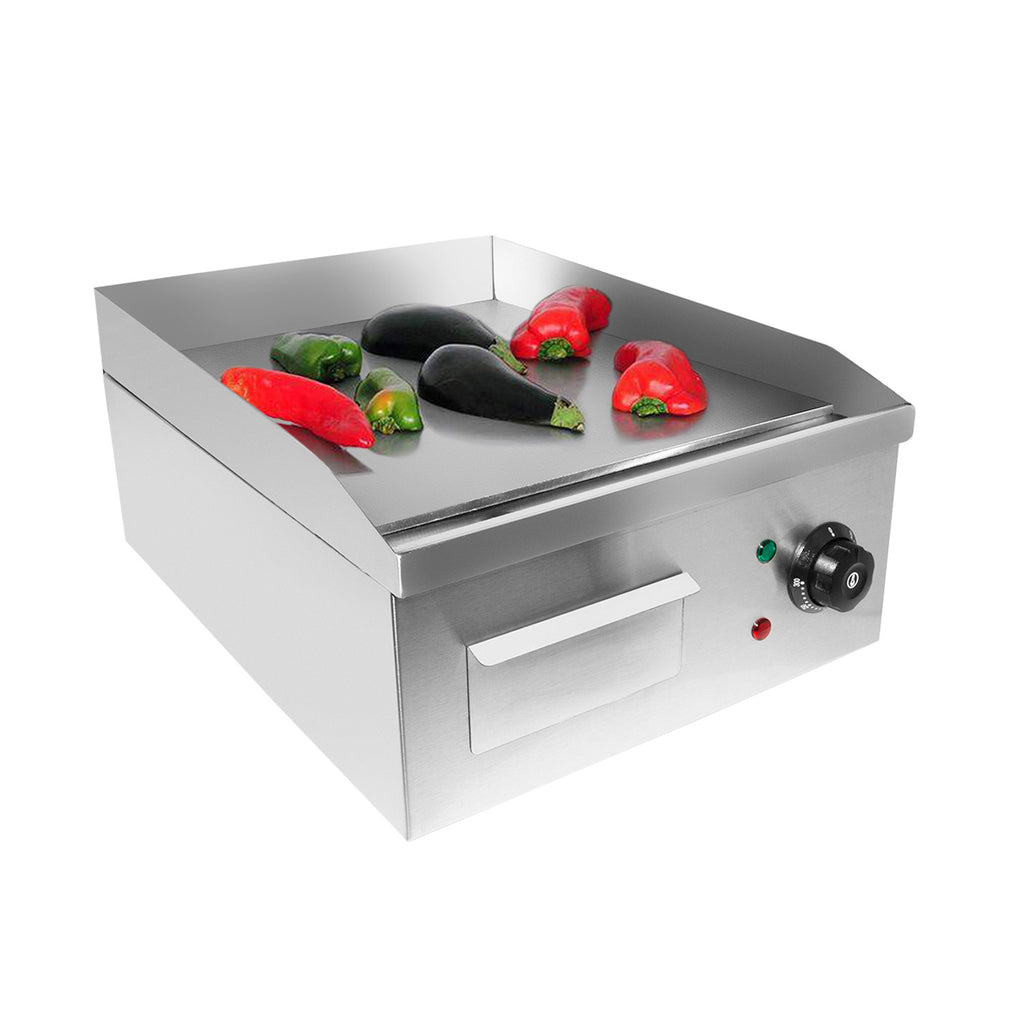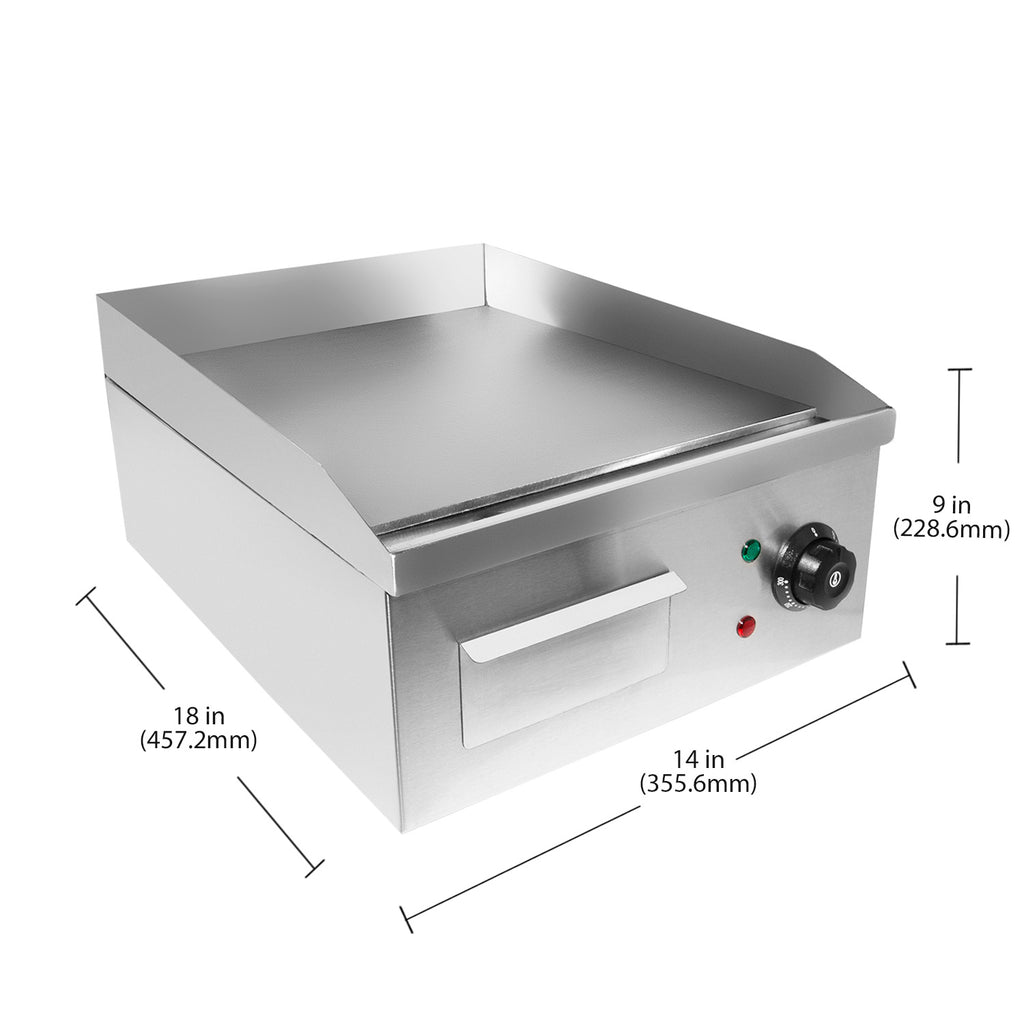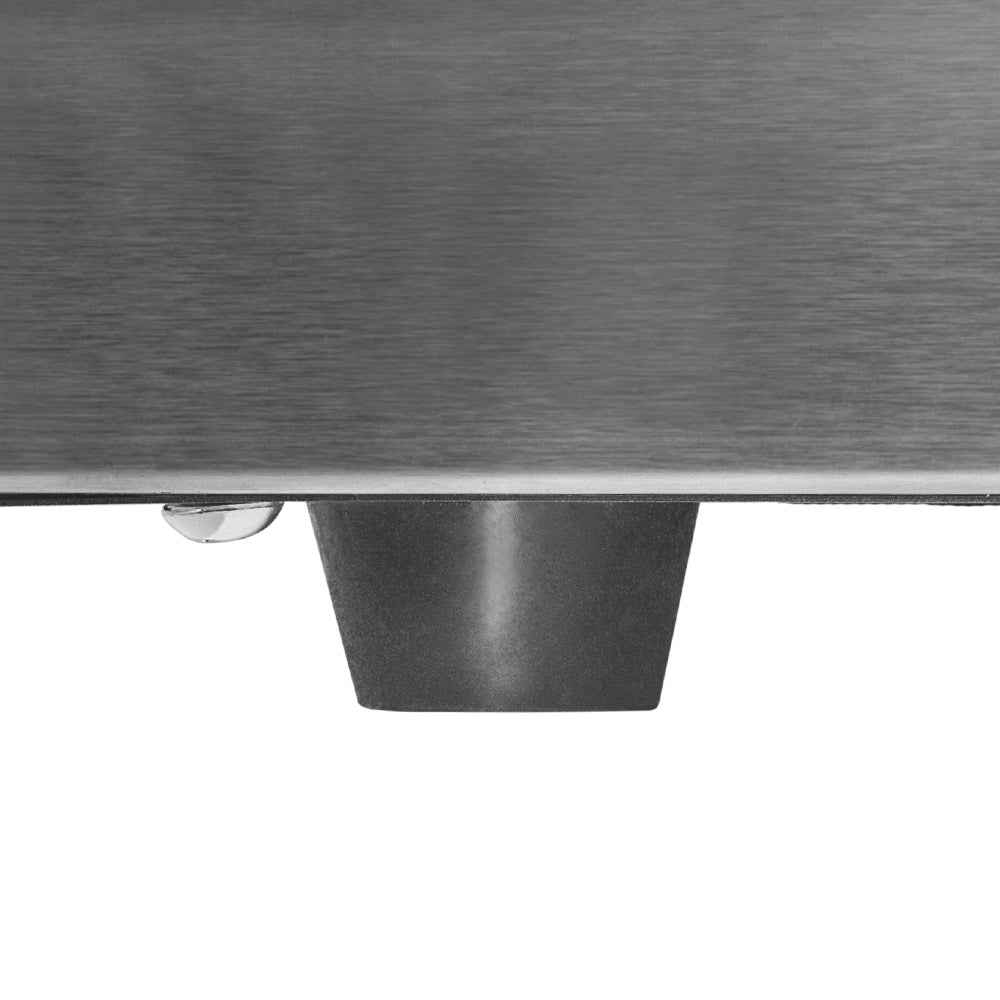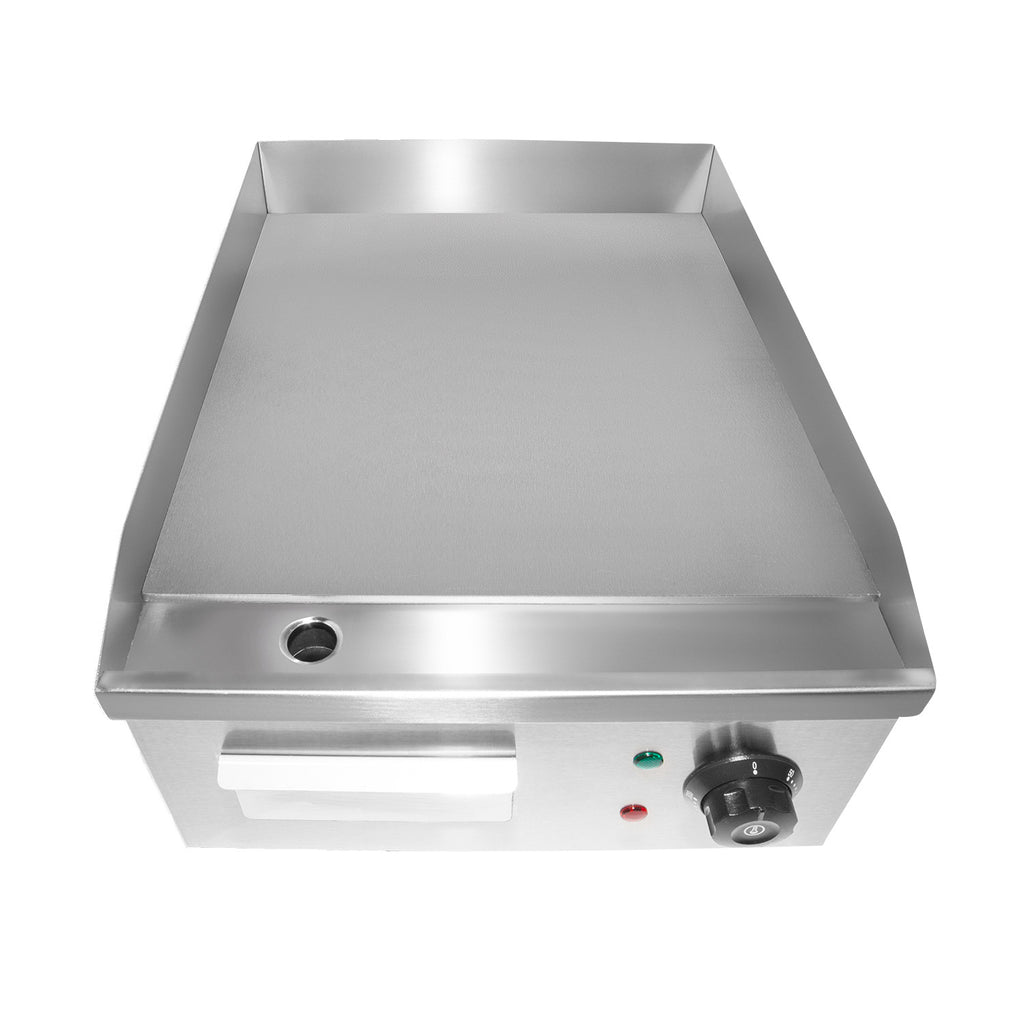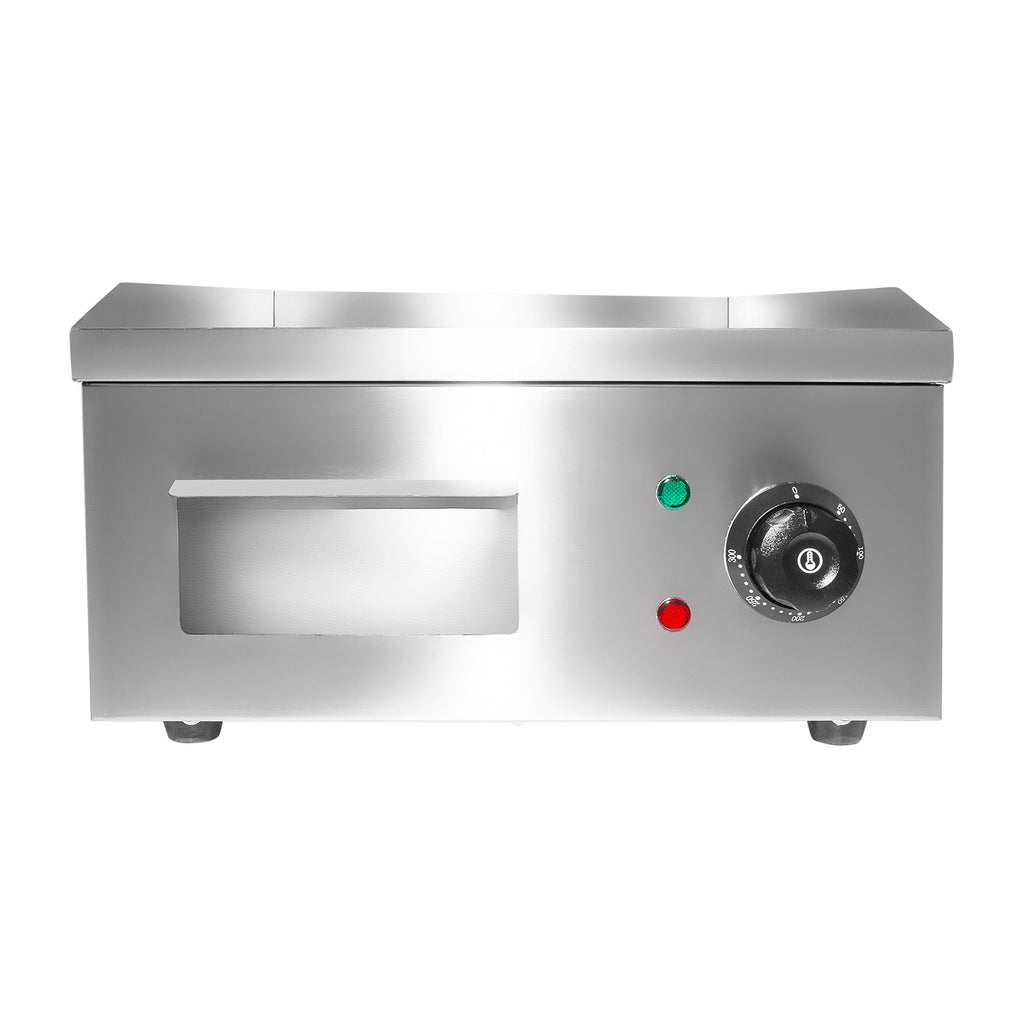 A-818B Flat Top Griddle | Electric Griddle with Manual Control | Stainless Steel | 110V
Teppanyaki Grill for Small Businesses
This commercial Flat top griddle cooks vegetables, meat, bacon, eggs, and other types of food. The machine's cooking pan is 14"x18", which is enough to cook at least 3-4 meals at the same time. Durable stainless steel construction looks stylish and elegant.
Why is this flat top griddle the right choice for your business?
Keeps the kitchen clean
This piece of appliance is smartly designed to make the process of cooking convenient and keep the space around clean. Splash guard on the plate protects the kitchen from oil splashes. The excess of grease drains away to a small drawer, which is located below and can be easily removed.
Cooks different food
This kitchen equipment is pretty versatile since it is suitable for frying almost any type of food. So, you can serve eggs and sausages in the morning or meat with vegetables during the lunch or dinner time. What makes this griddle convenient is that varioustypes of food can be cooked together.
Serves for a long time
Stainless steel is one of the best materials used for kitchen appliances production. Beautiful appearance is not the only advantage – stainless steel means durability and reliability. Corrosion resistance and effortless maintenance are essential characteristics of this metal.
Look at the advantages of this flat top grill!
✪ SIMPLE TO USE: there is only one knob to operate the machine after plugging it into an outlet

✪ FAST DRAINING: the excess of oil quickly drains away through a small hole next to the griddle surface

✪ REMOVABLE DRAWER: a drawer which collects extra fat can be easily taken apart and cleaned after usage

✪NON-SLIP FEET: tiny rubber feet allow securing the machine on any surface in the kitchen
SPECS: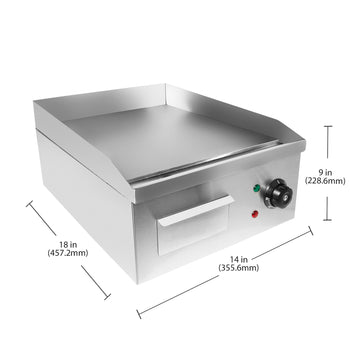 model:

A-818B

machine size:

18.00" x 14.00" x 9.00"

material:

stainless steel

voltage:

110V

shipping weigh:

39.7 lbs

machine weight:

37.5 lbs

body type:

Flat Top

control type:

Manual

temperature range:

122 - 572 °F

power kw amp :

2200W (20 Amp)
Reviews and Questions