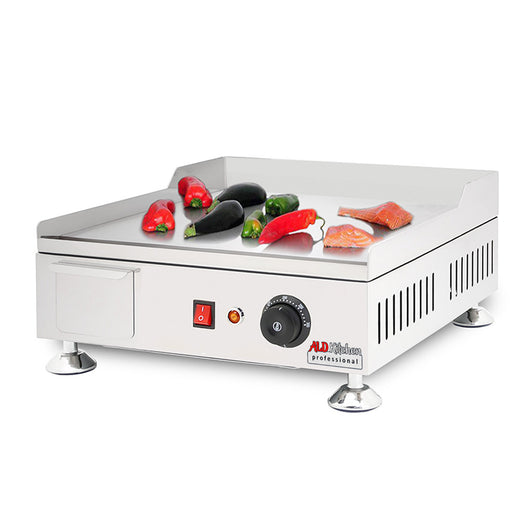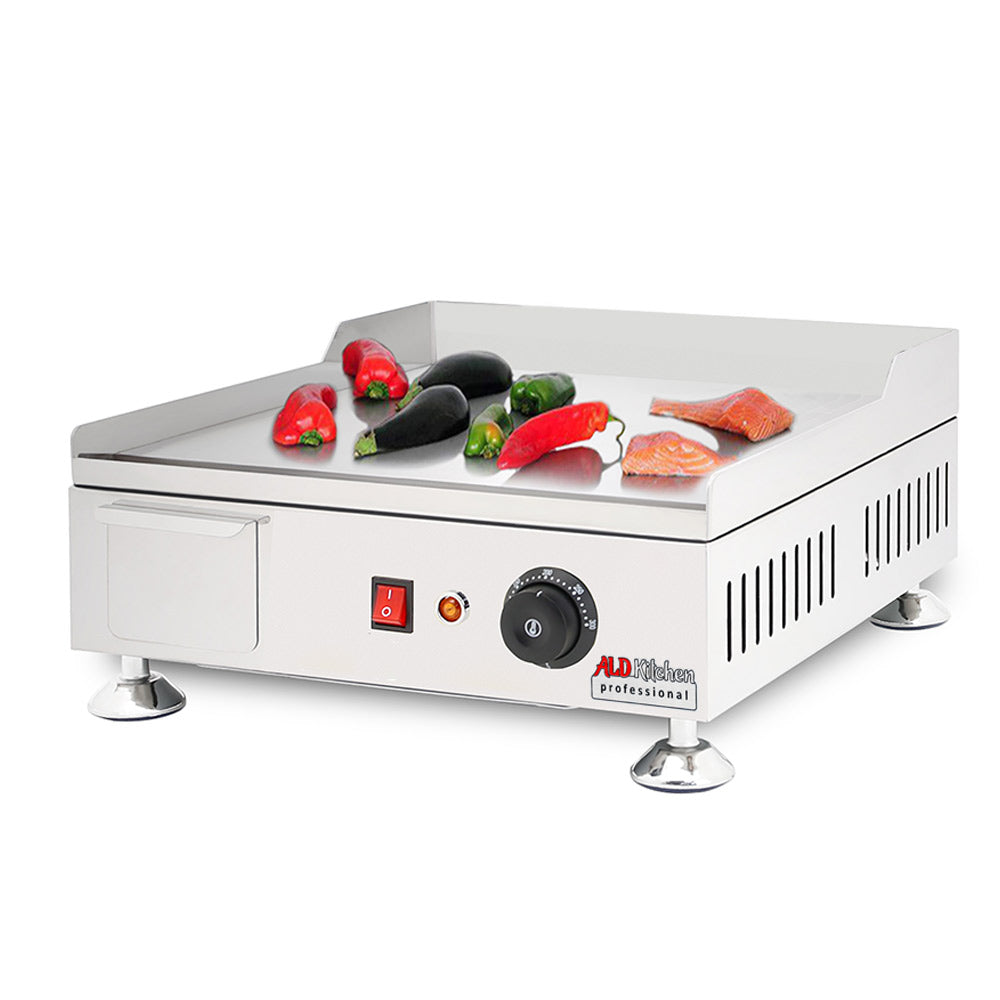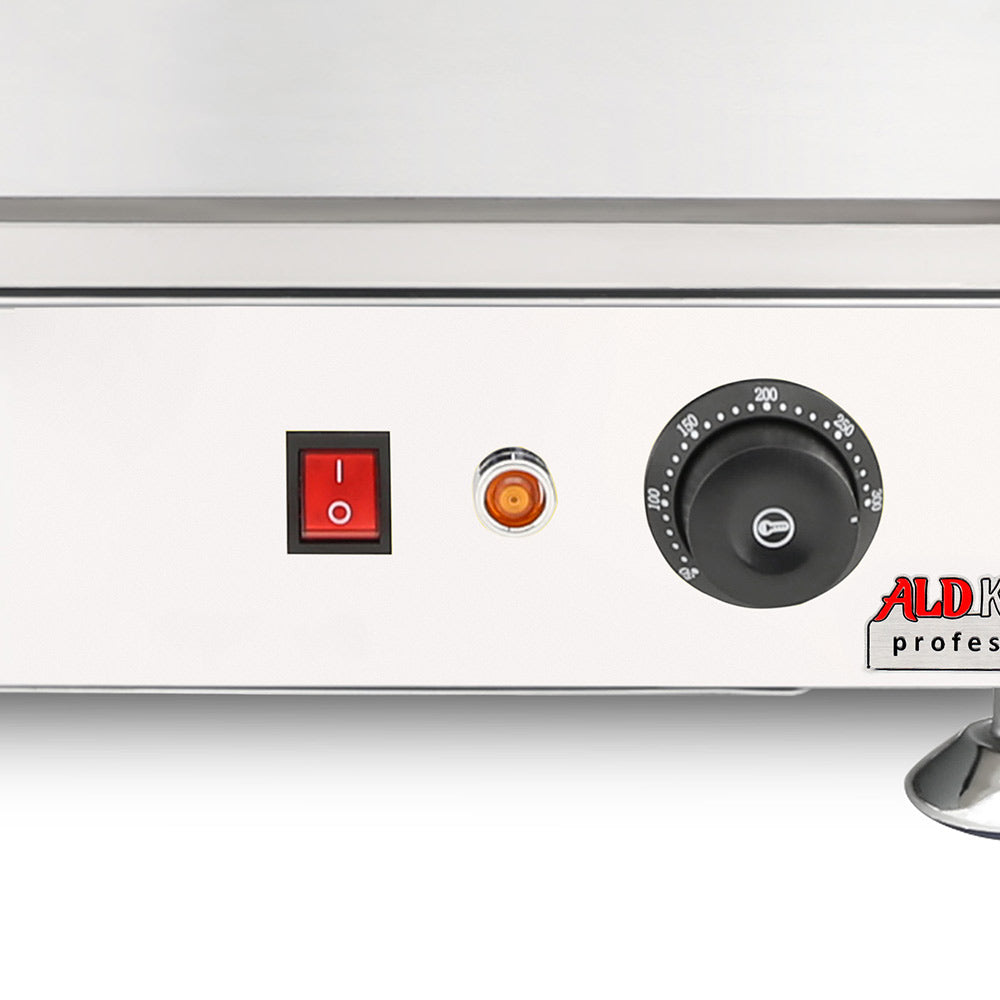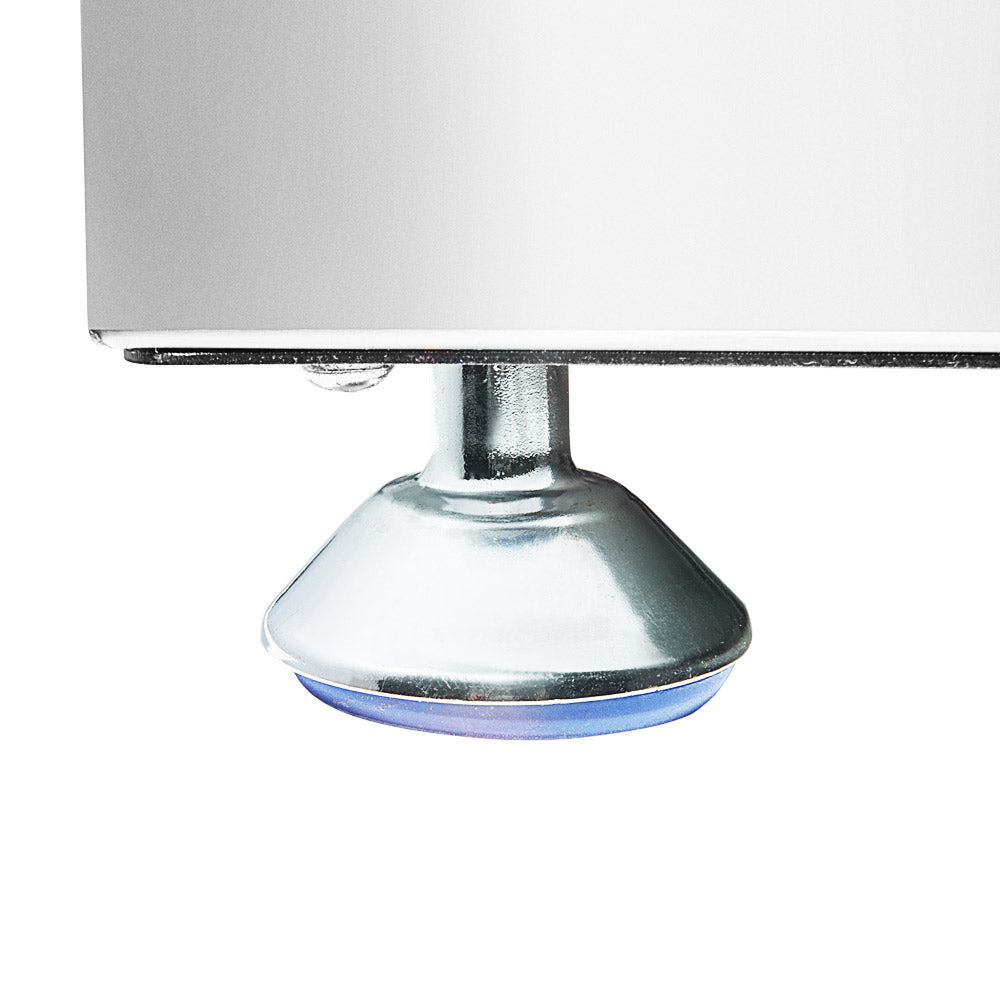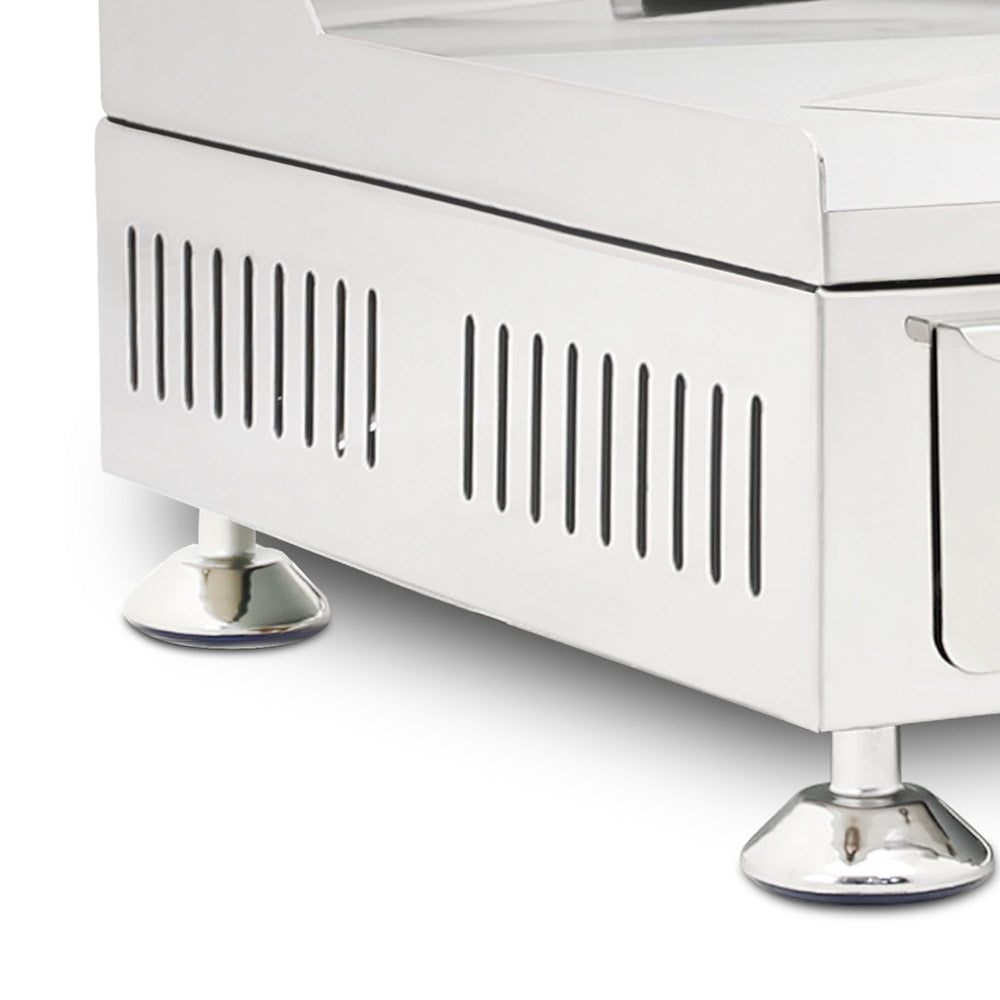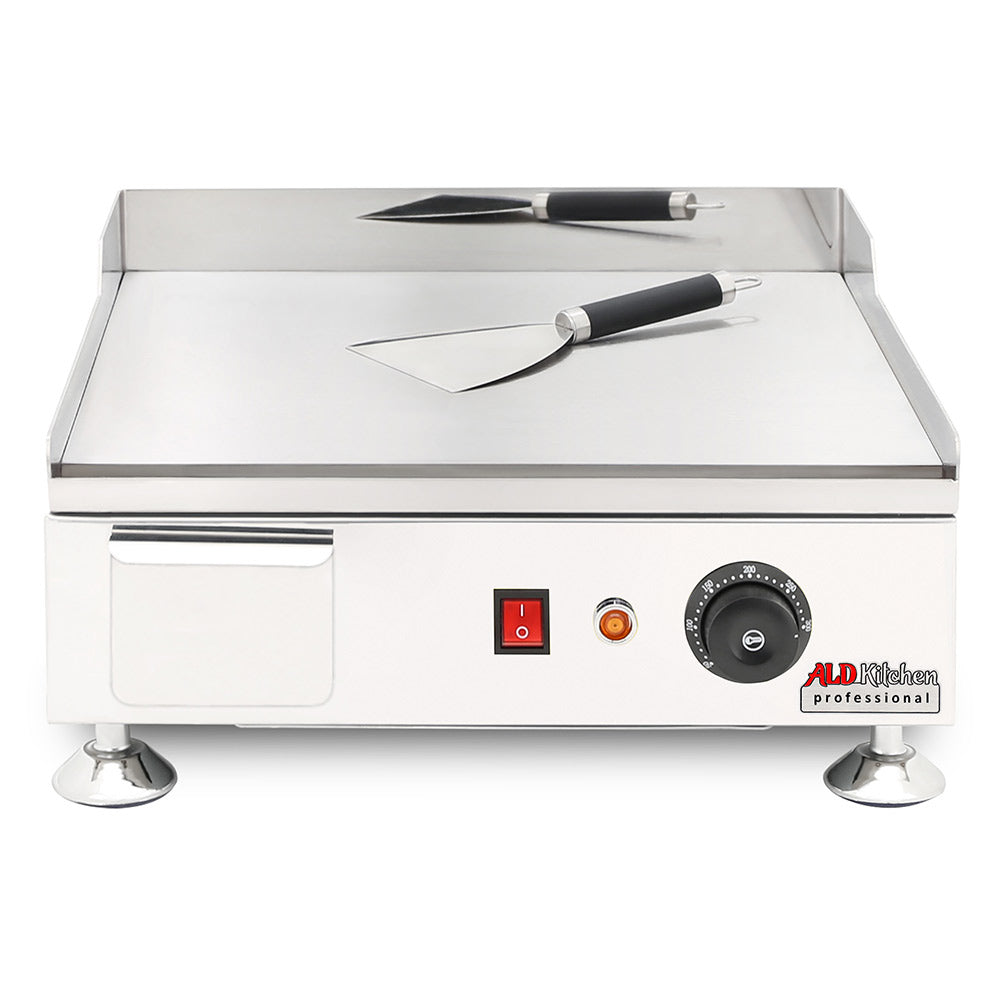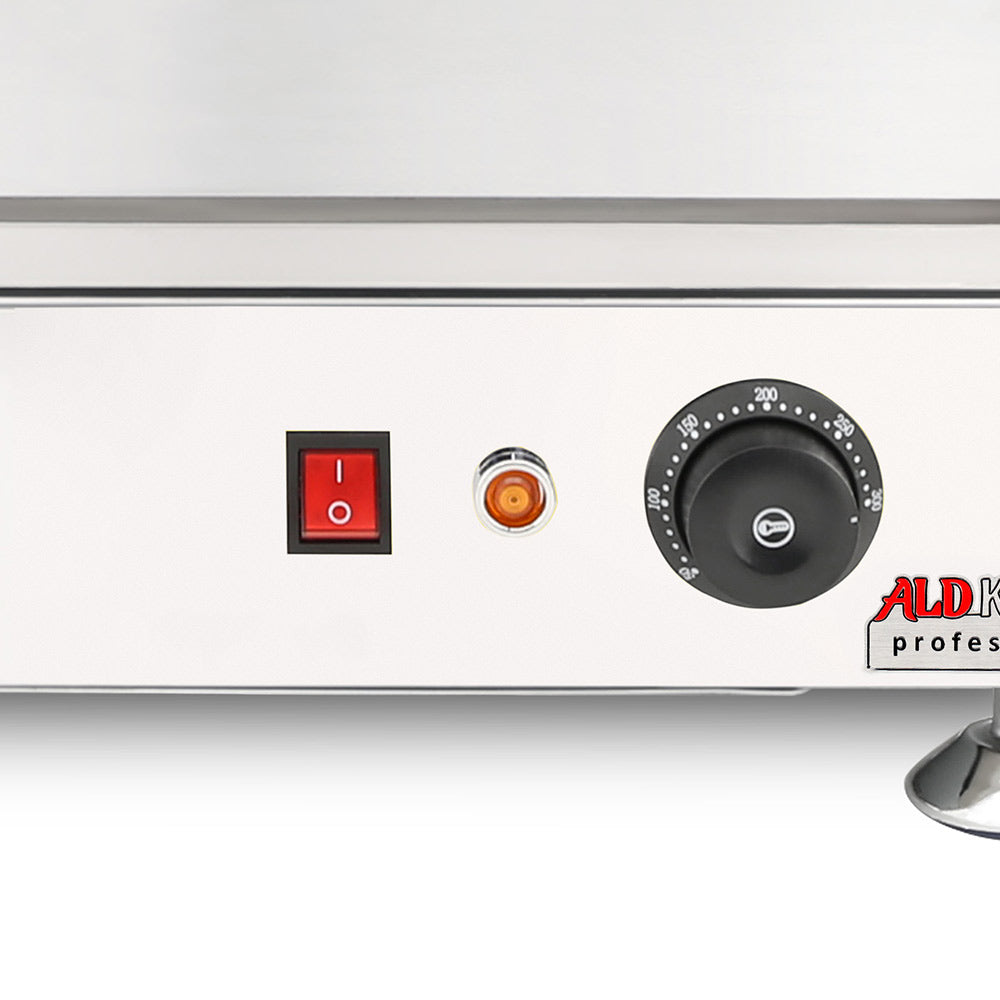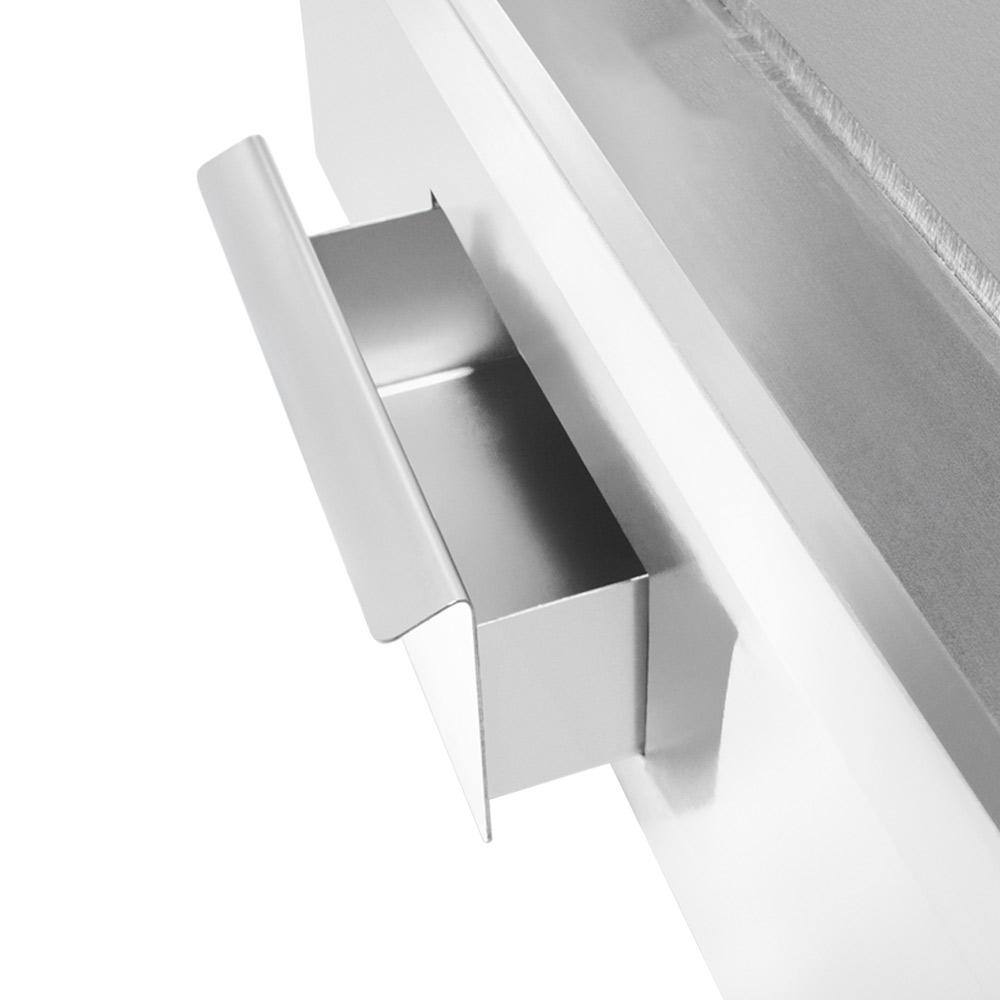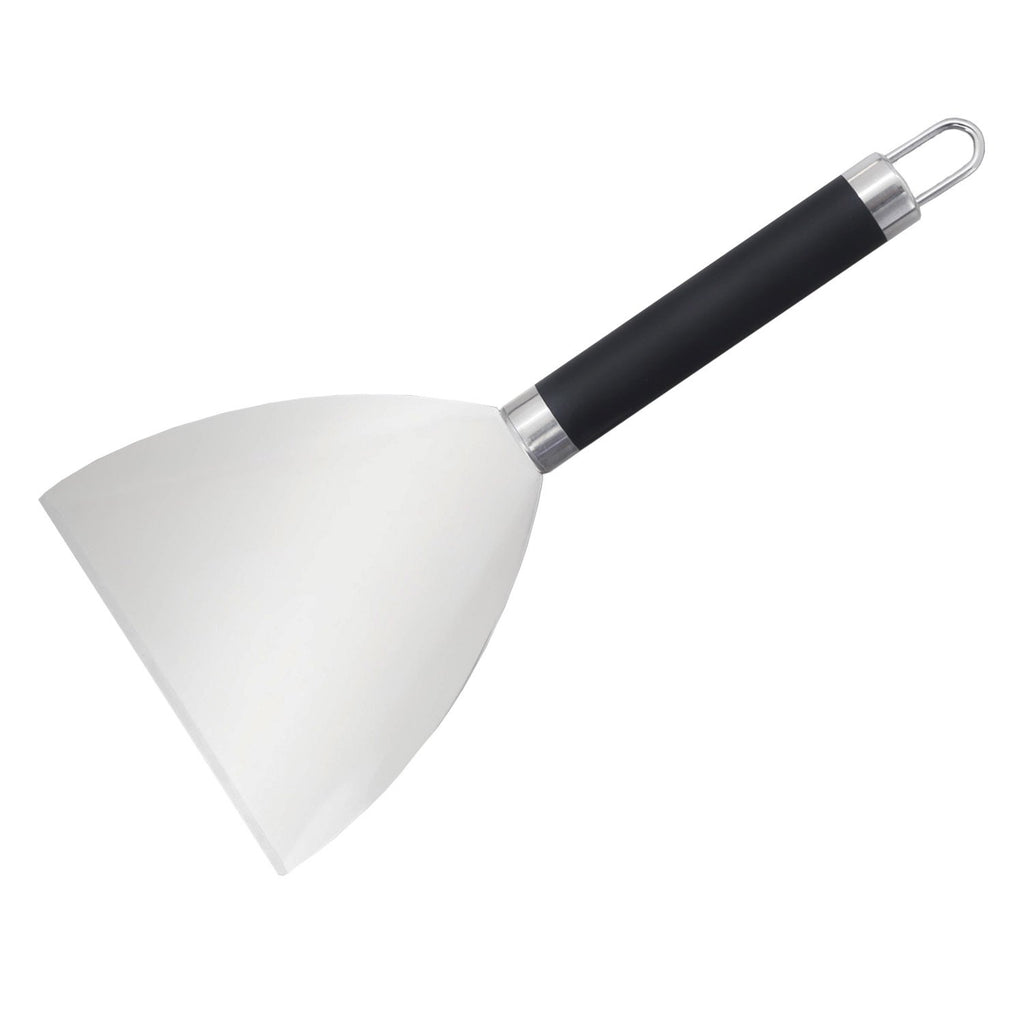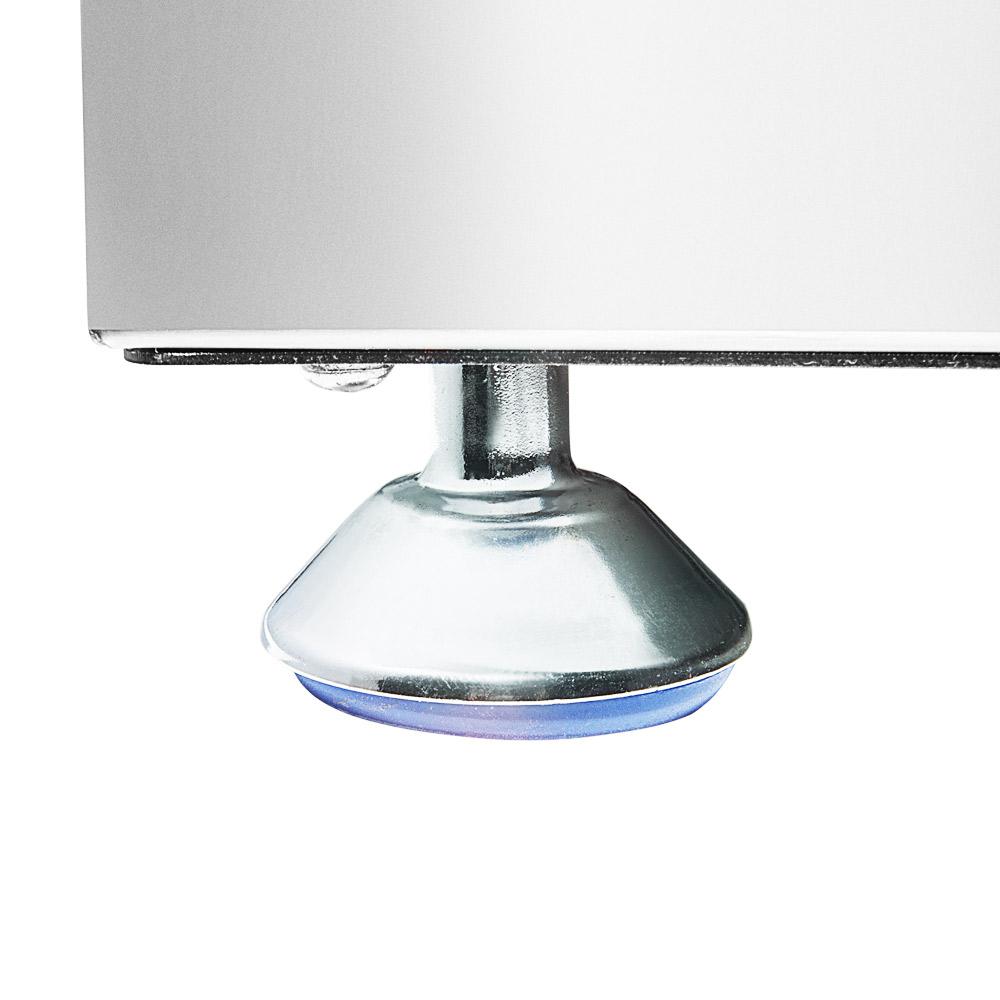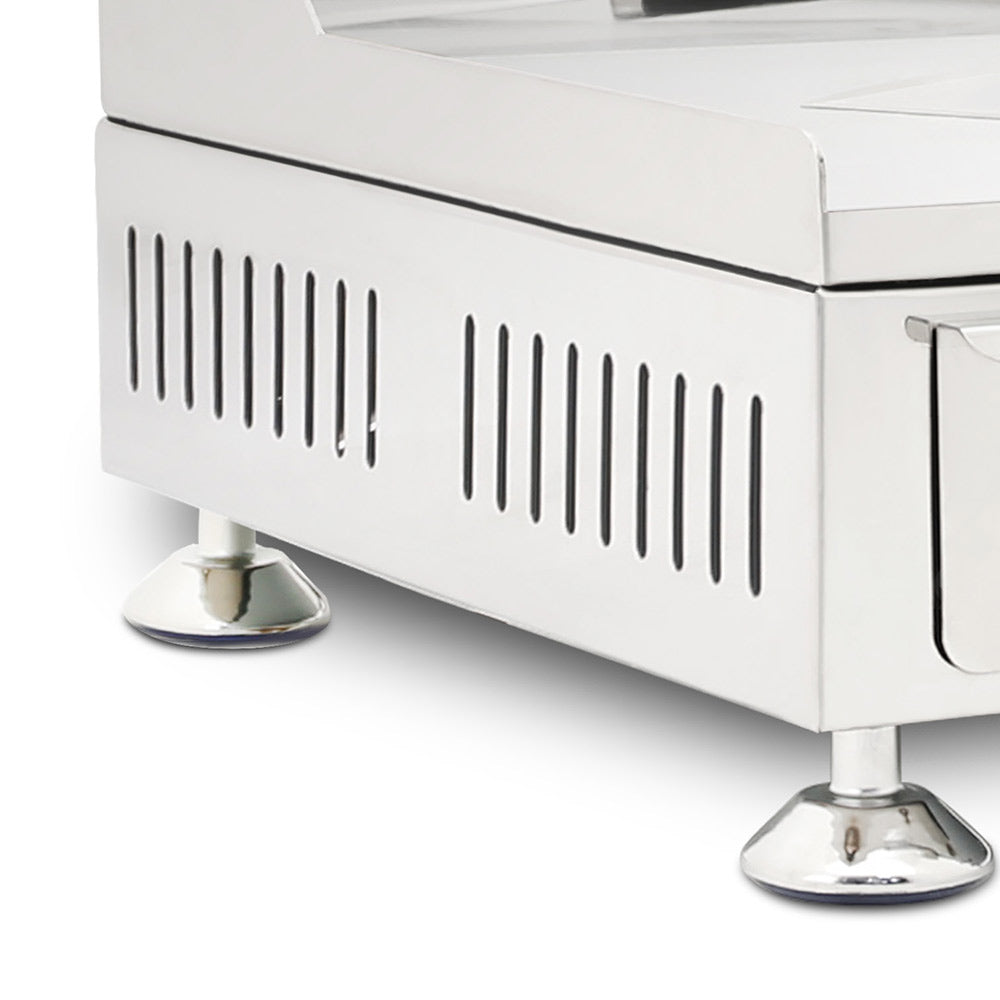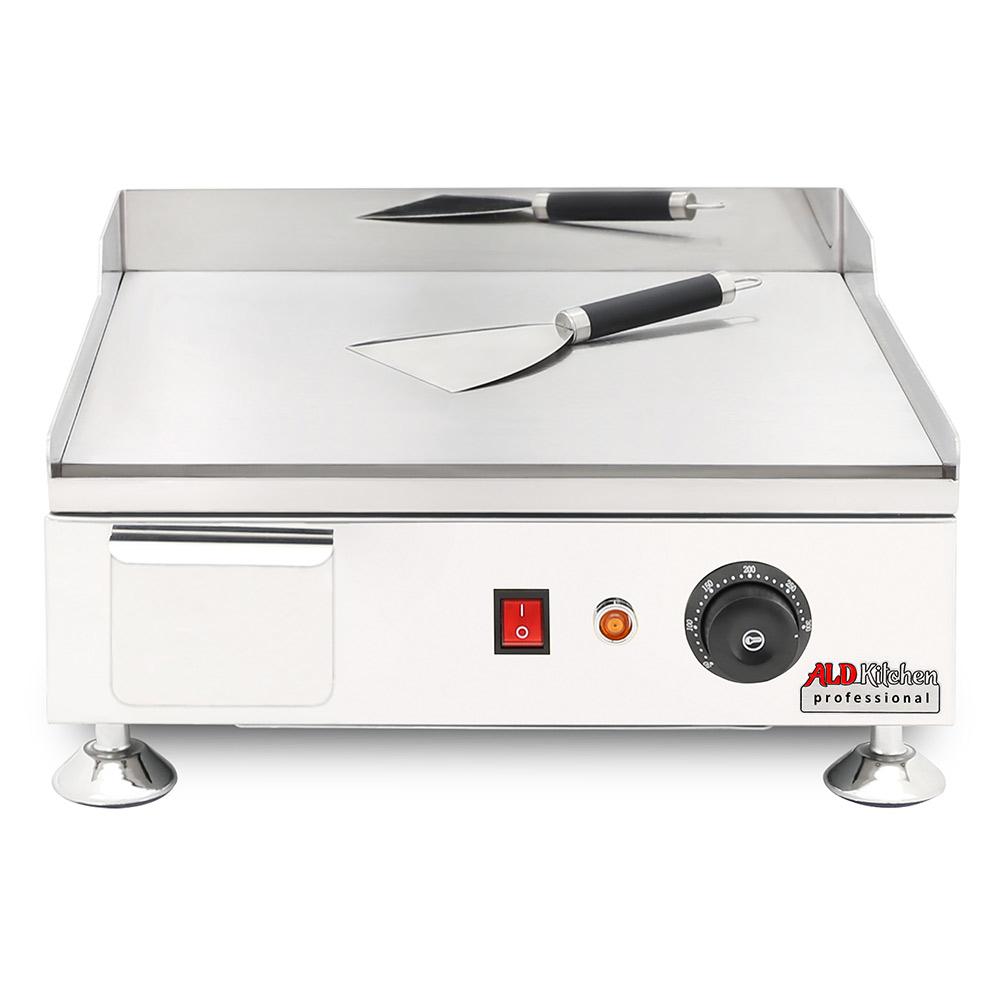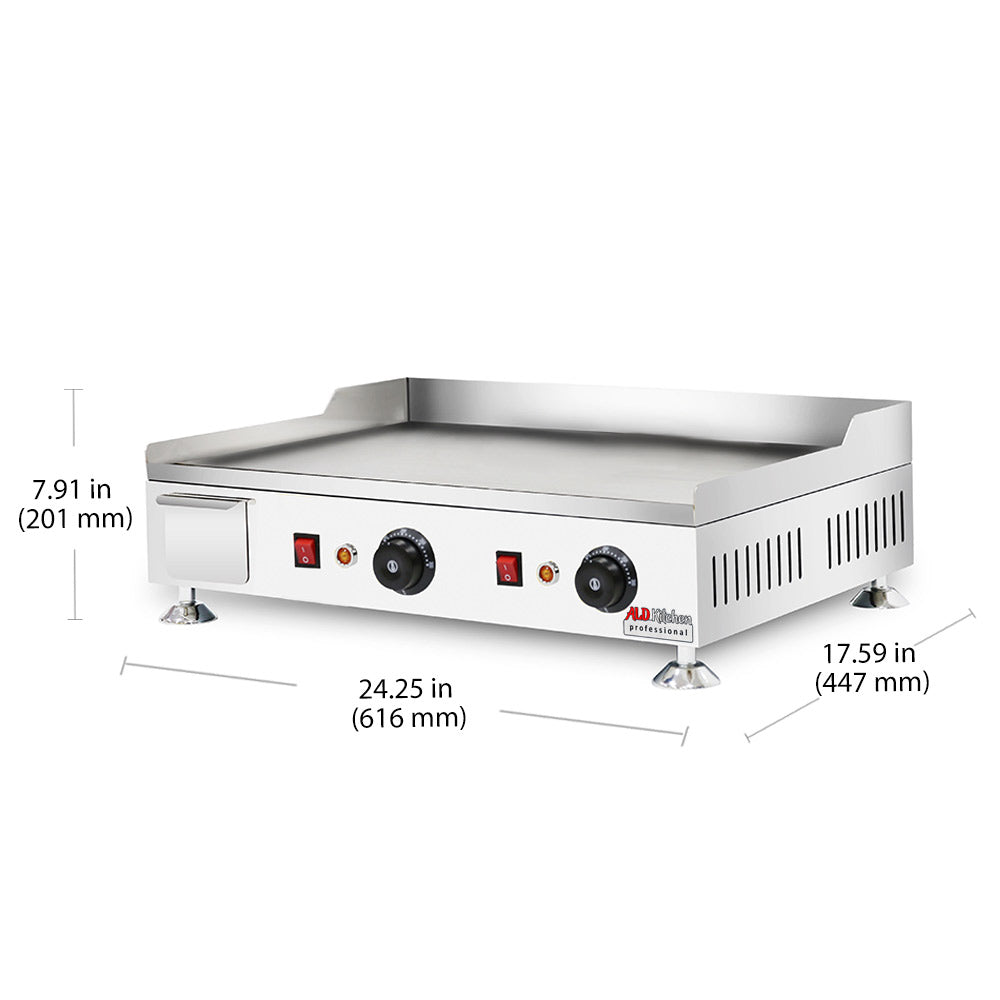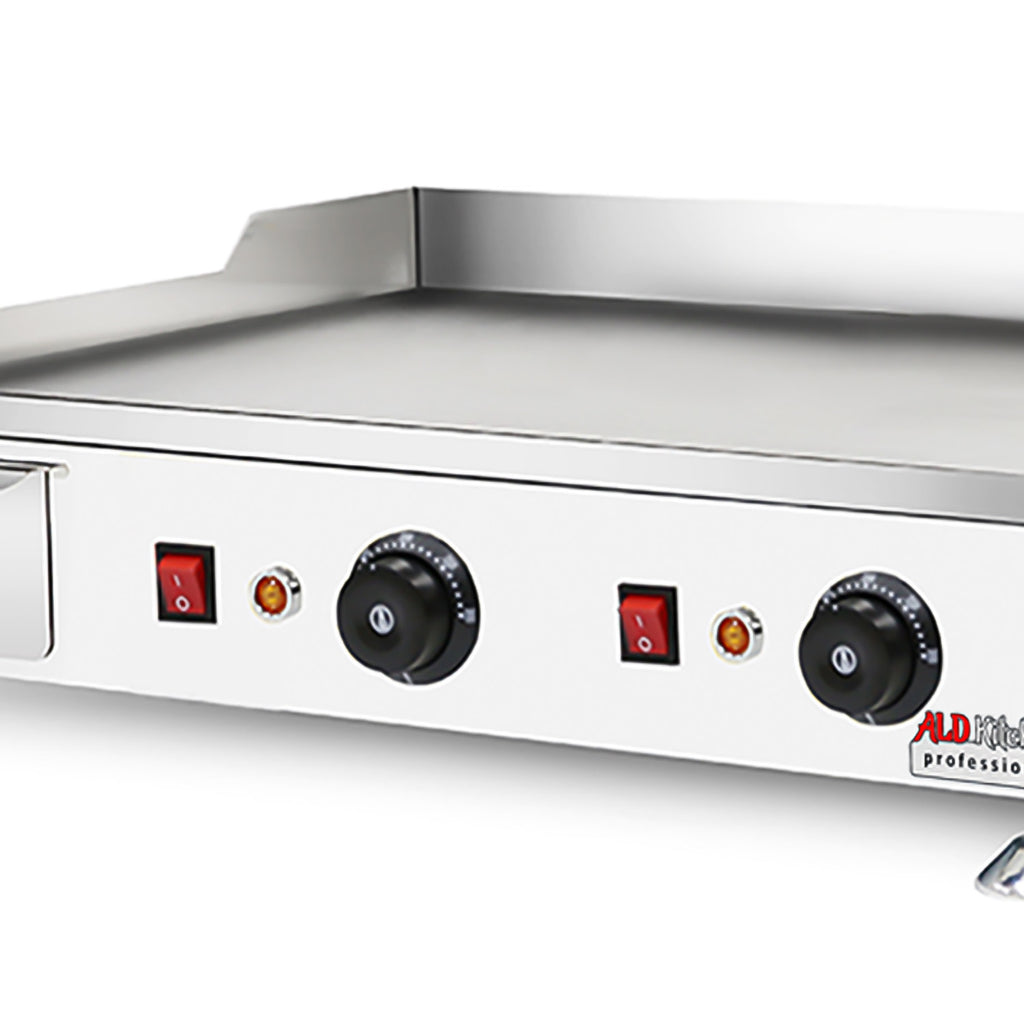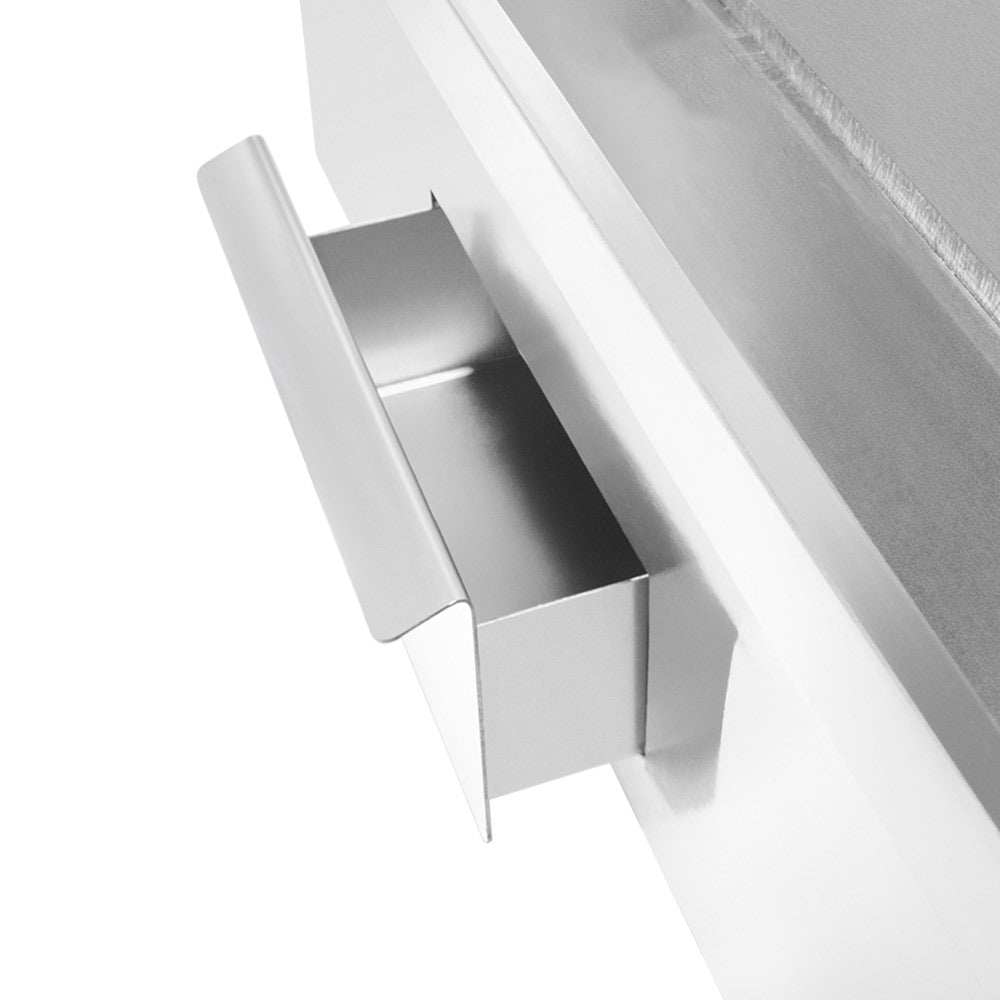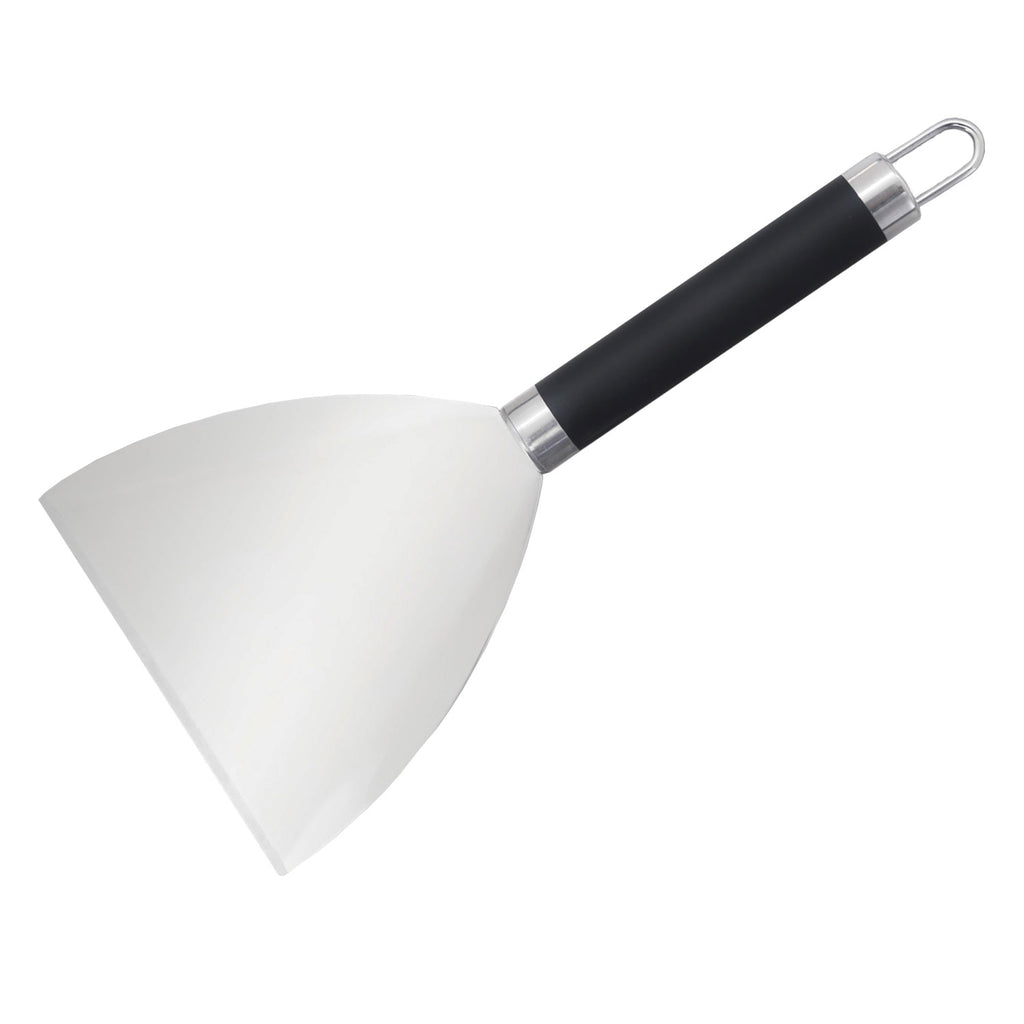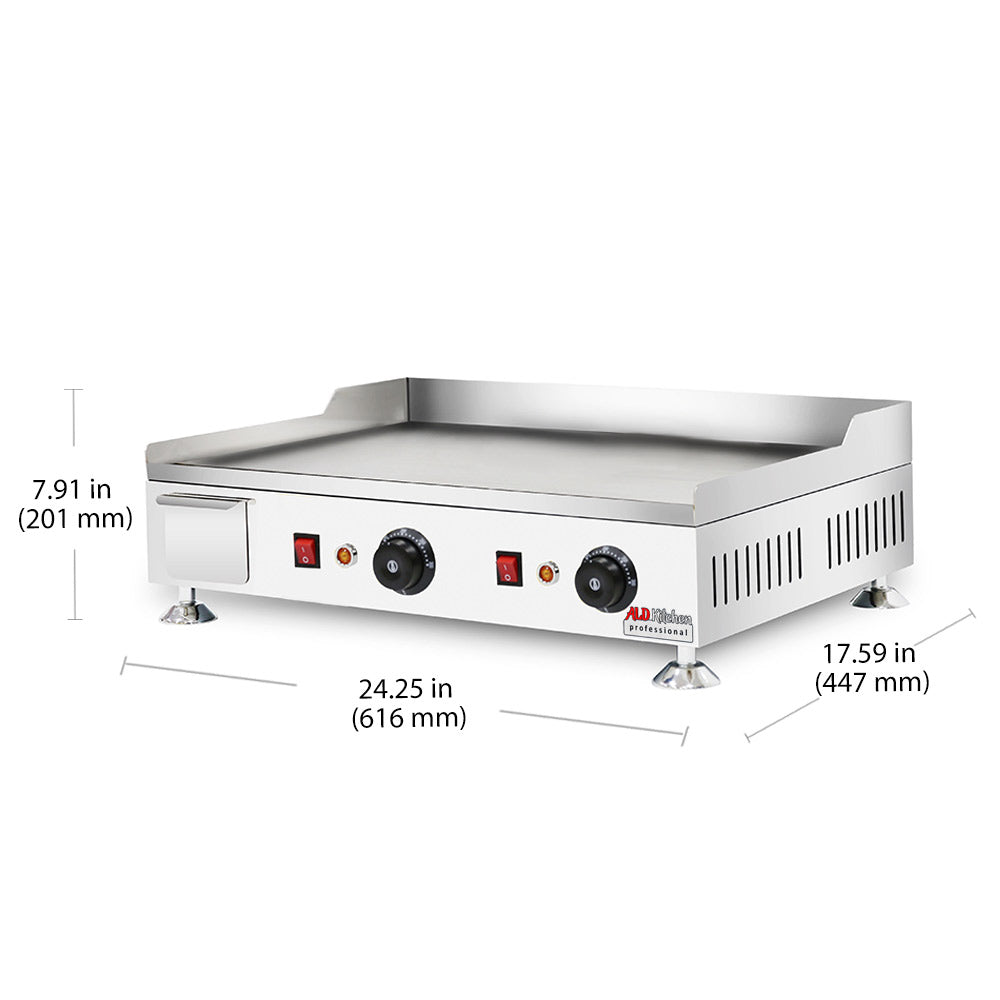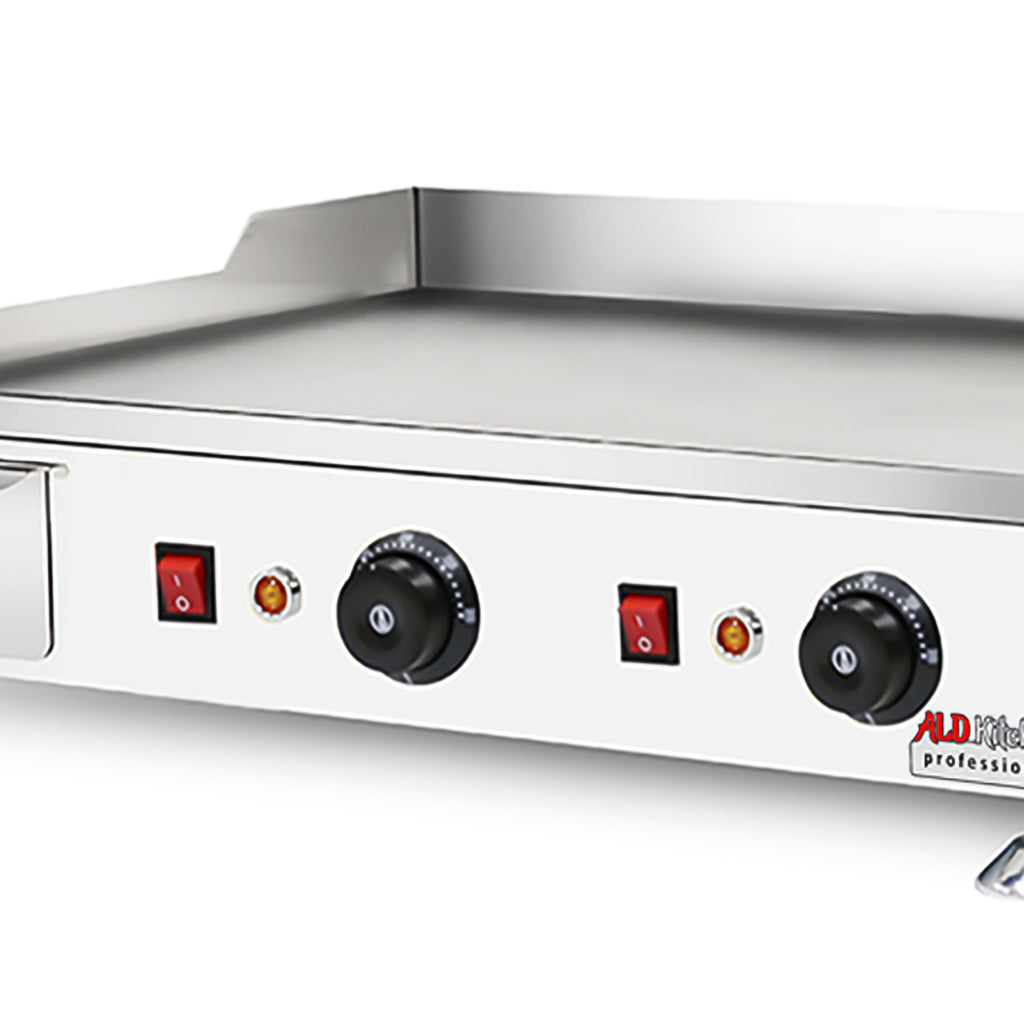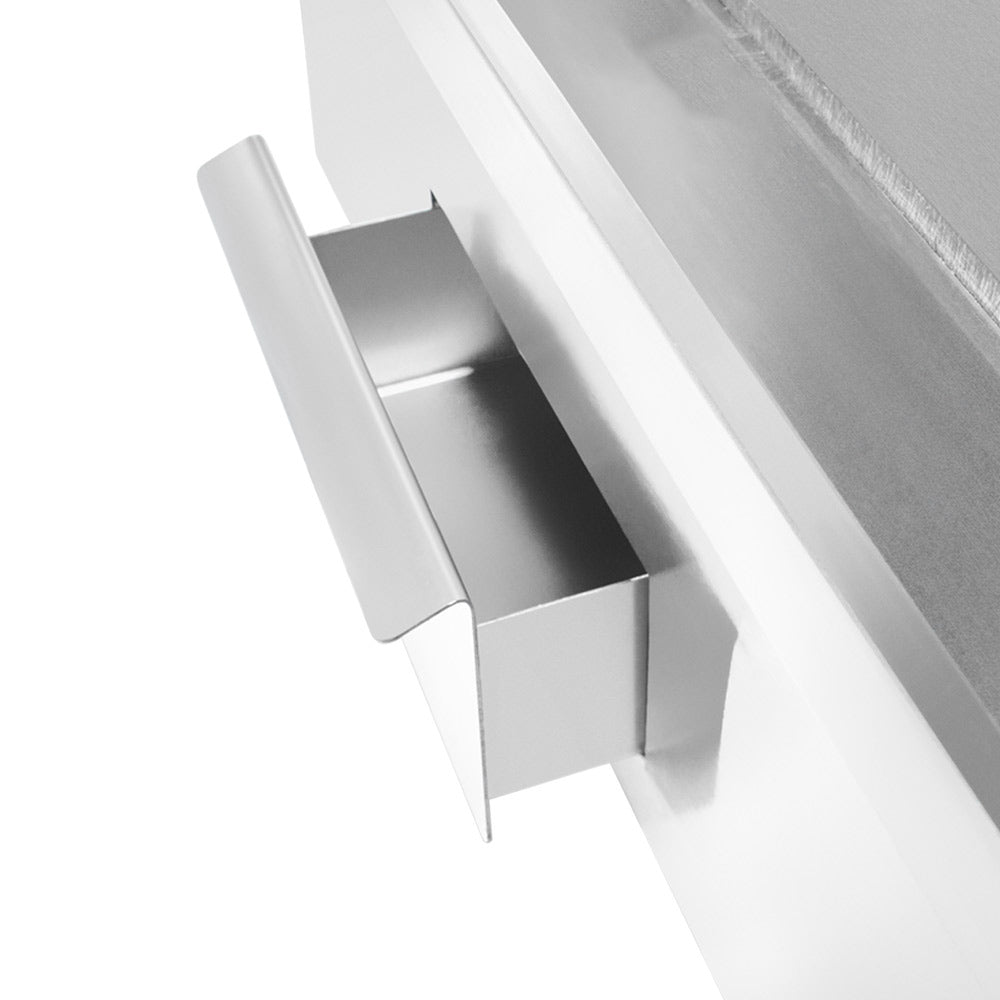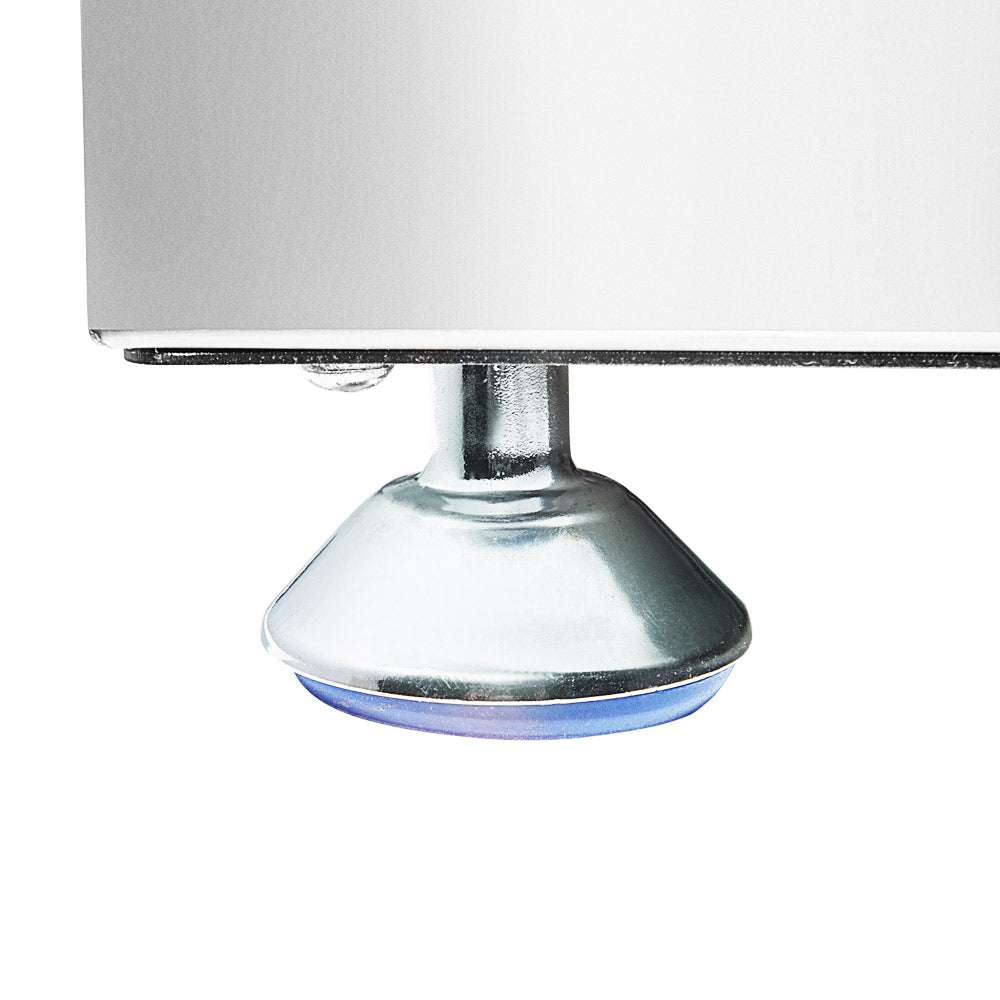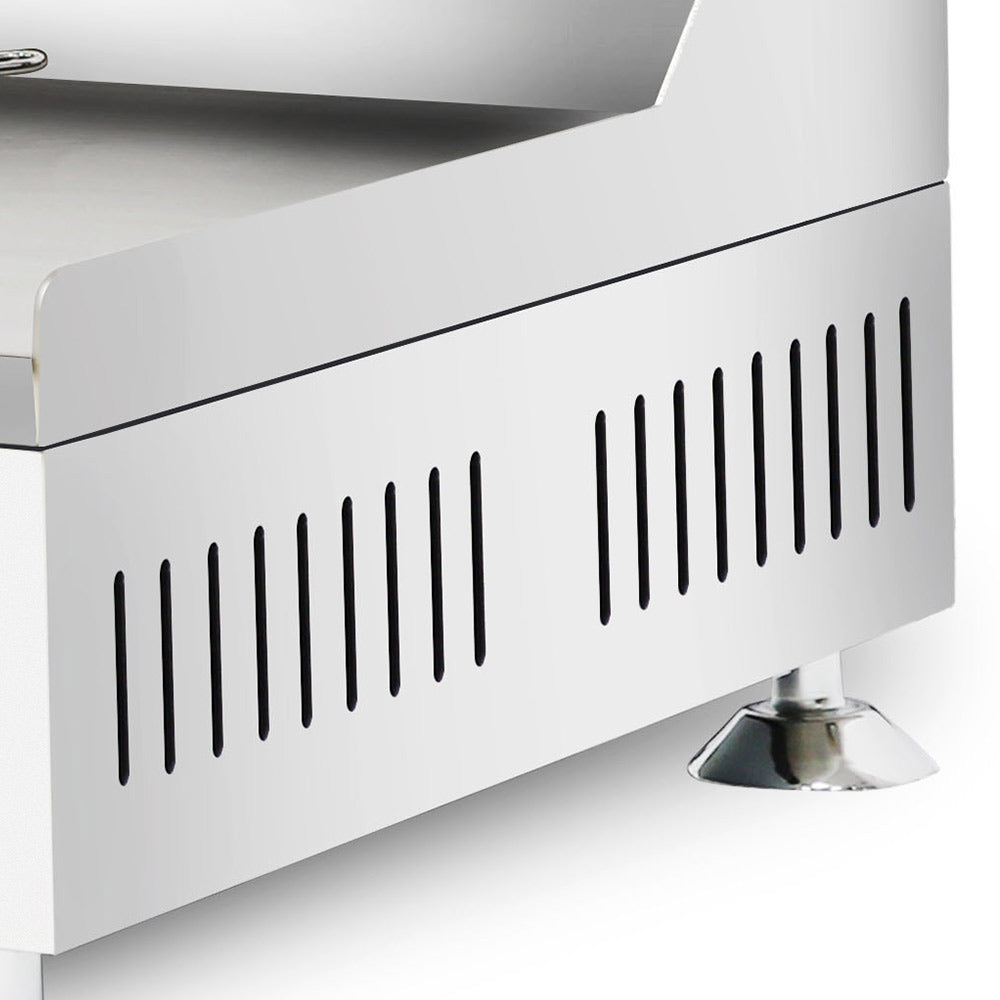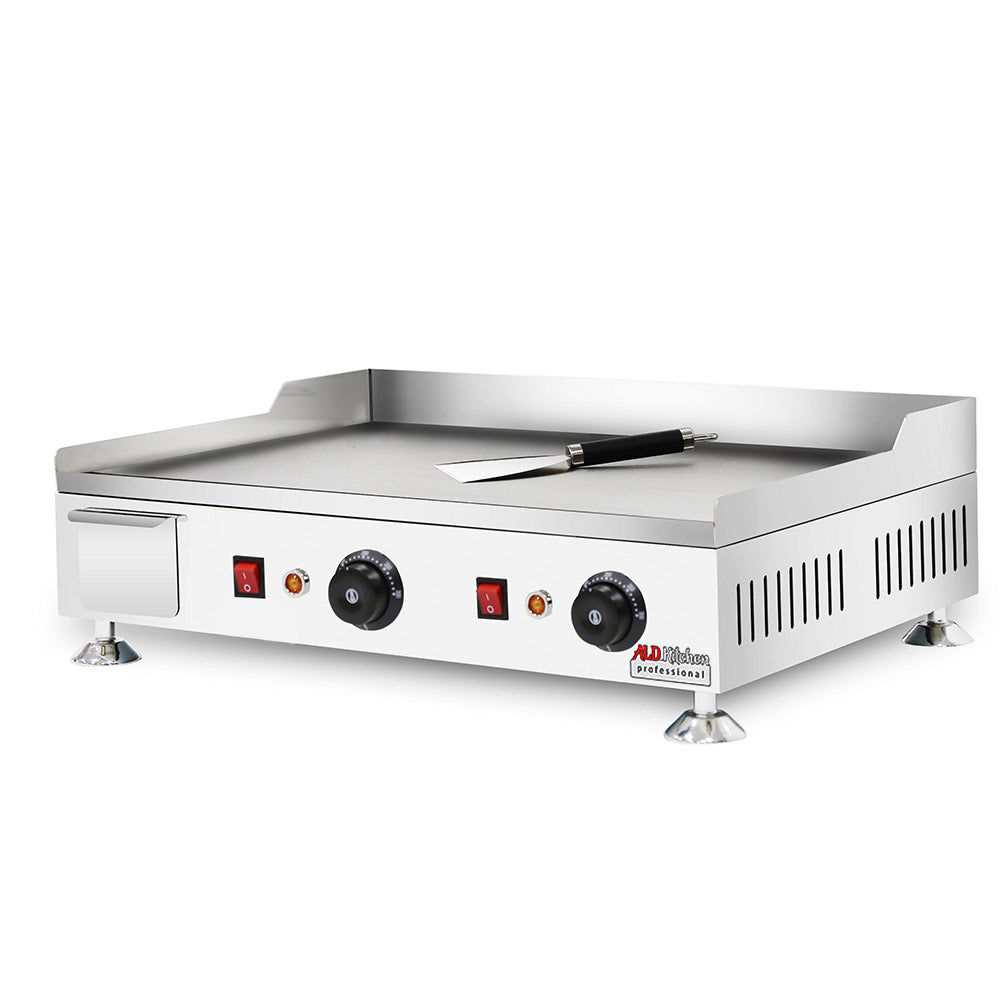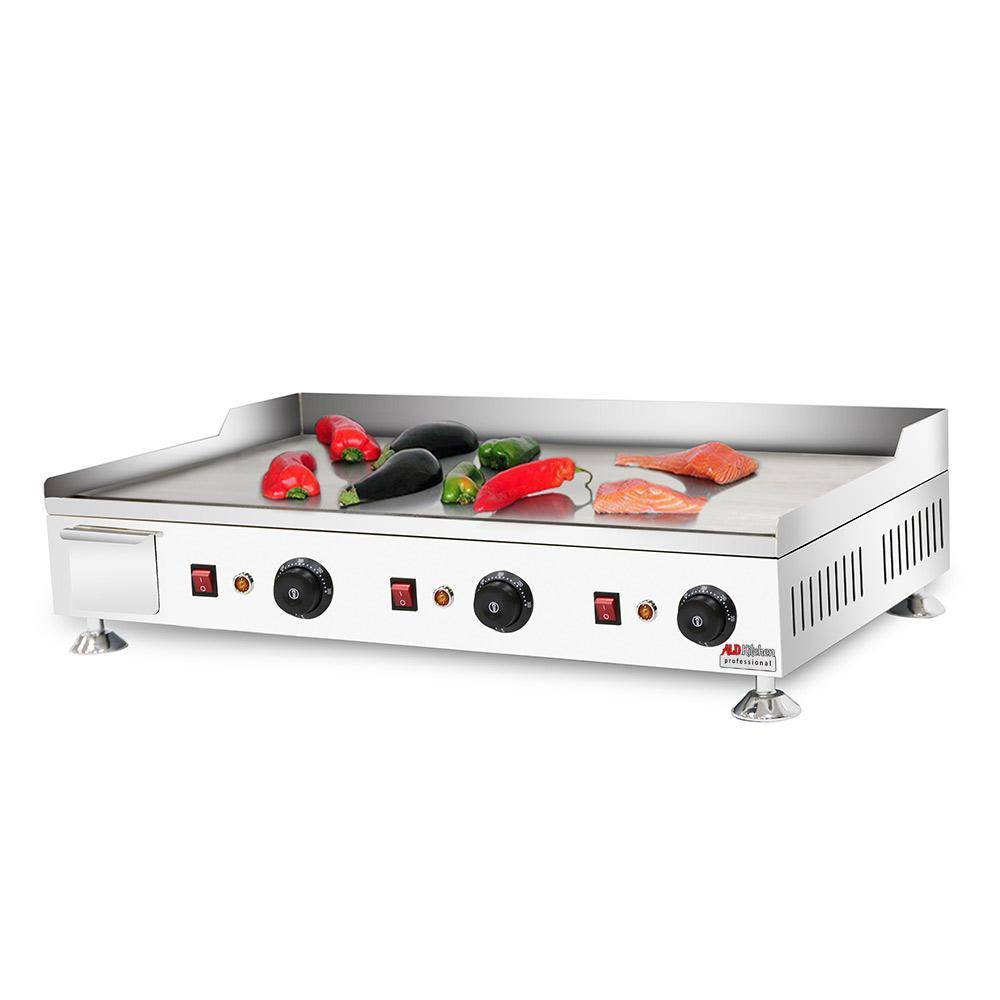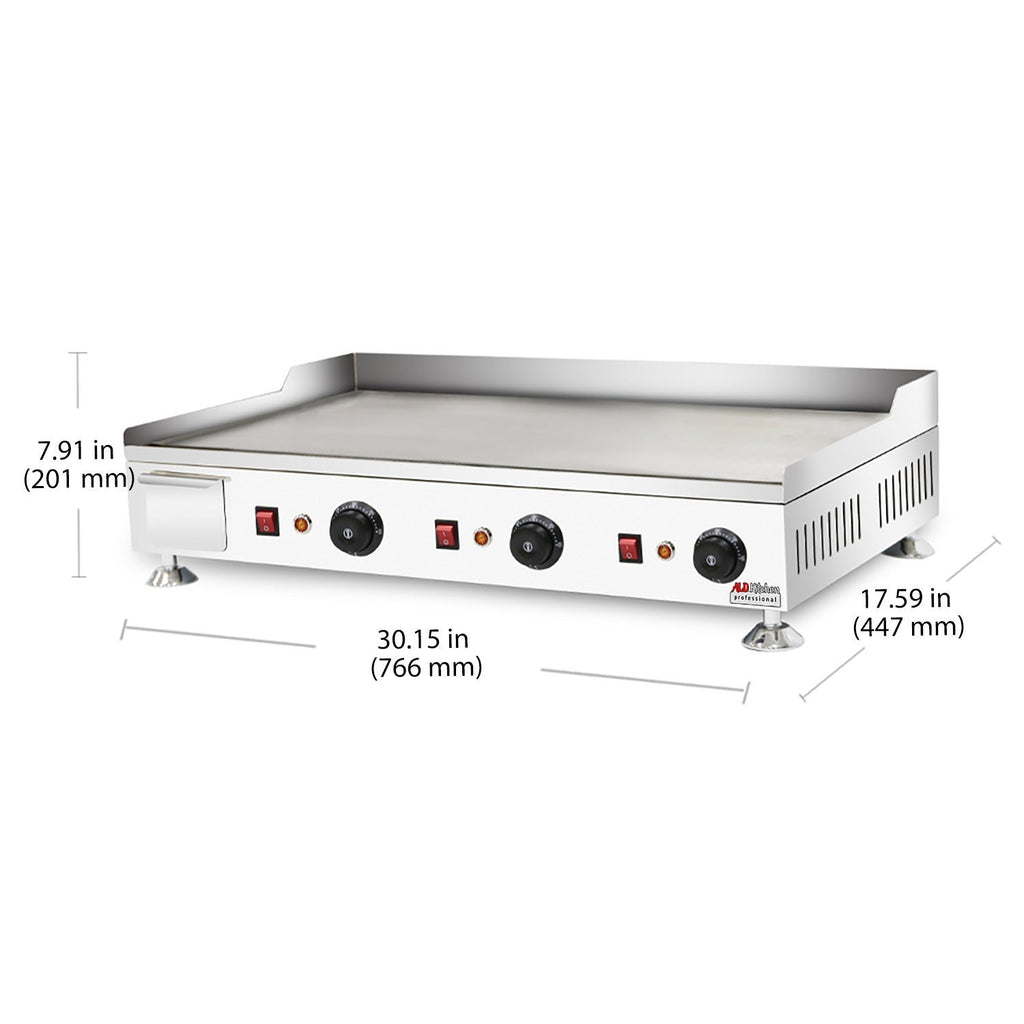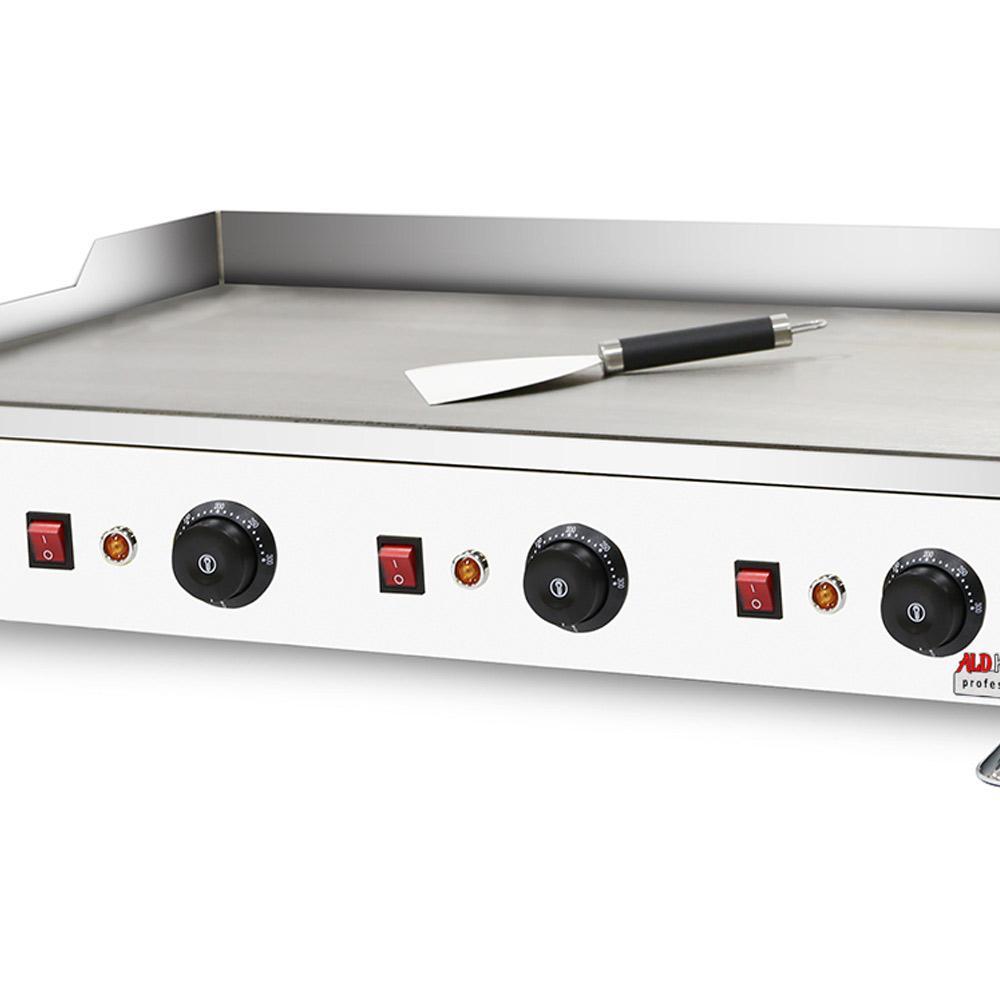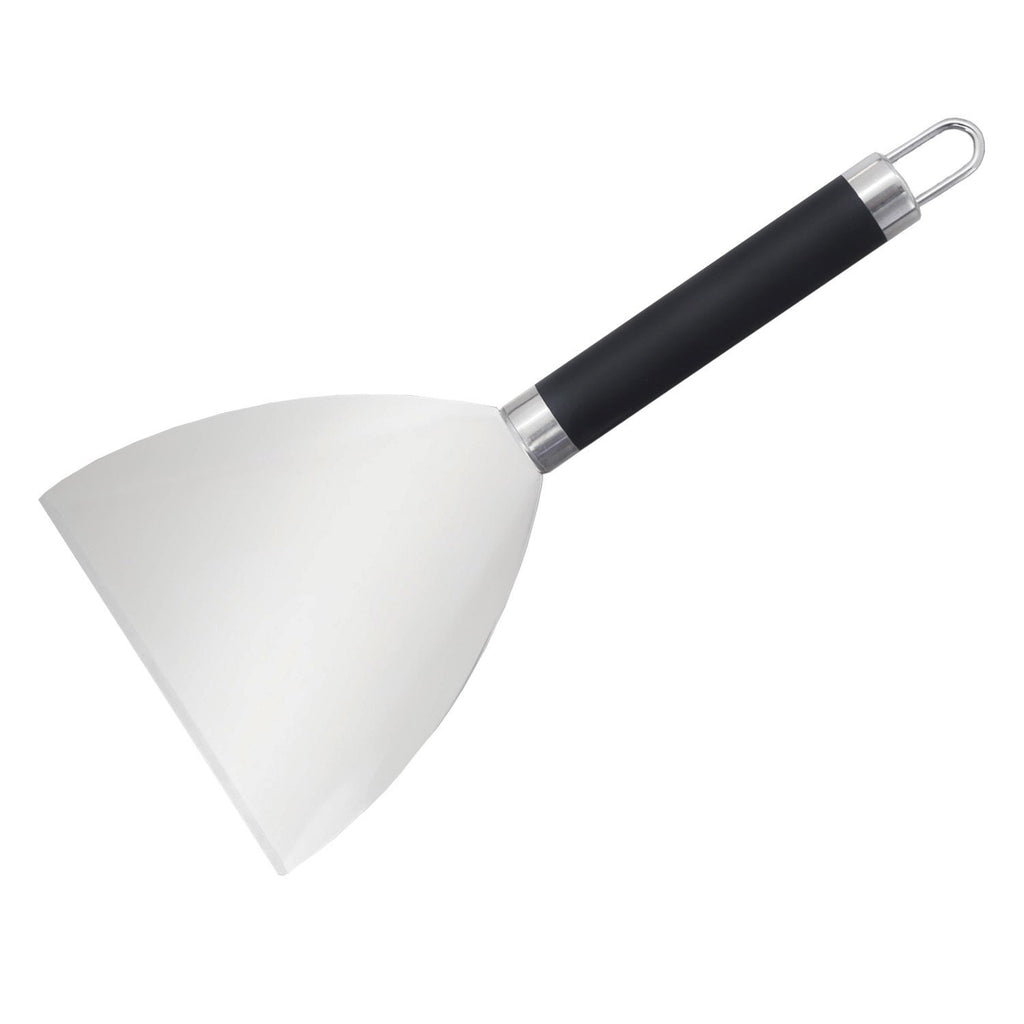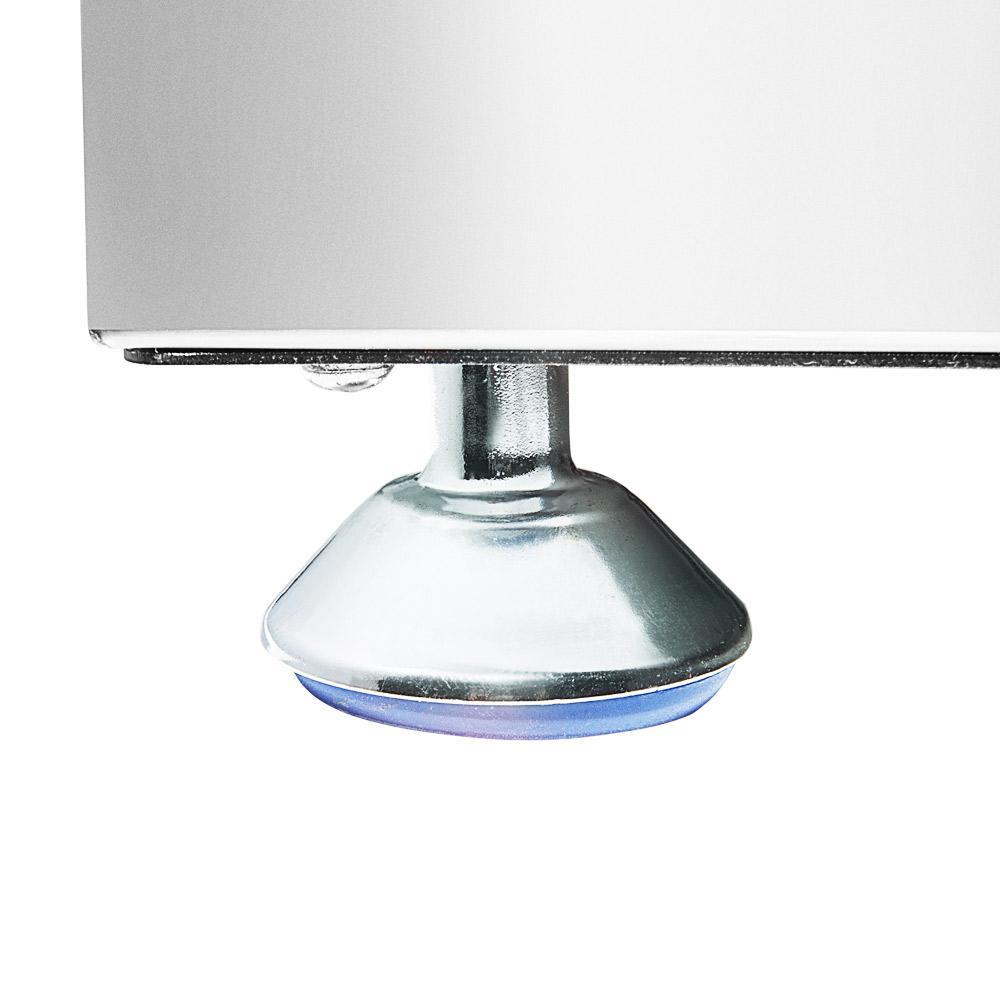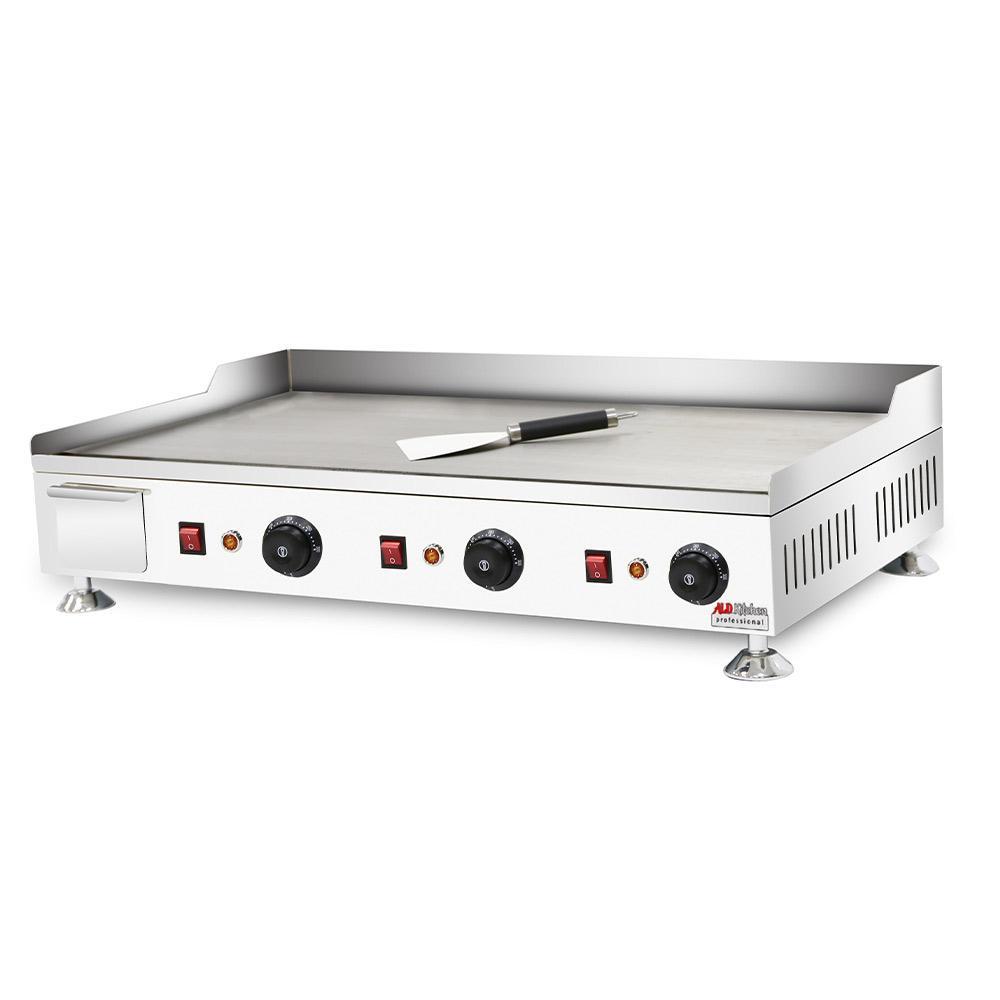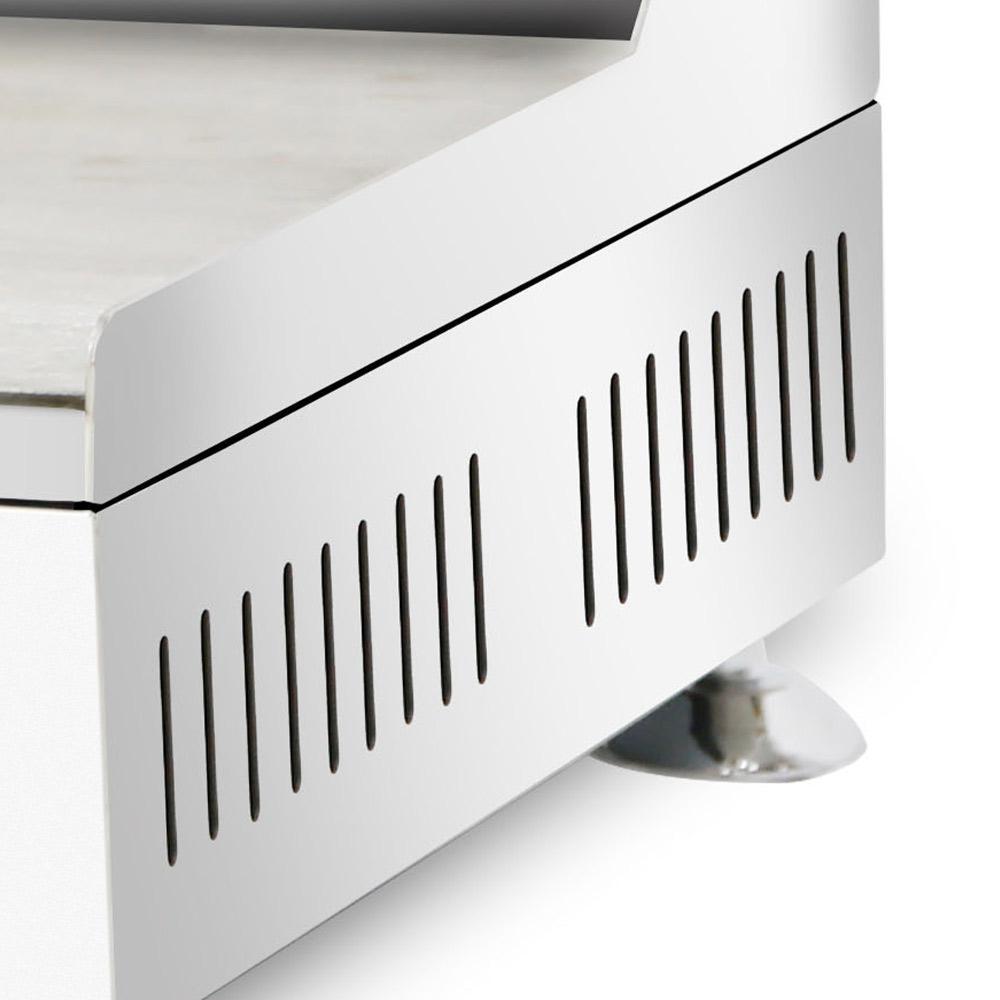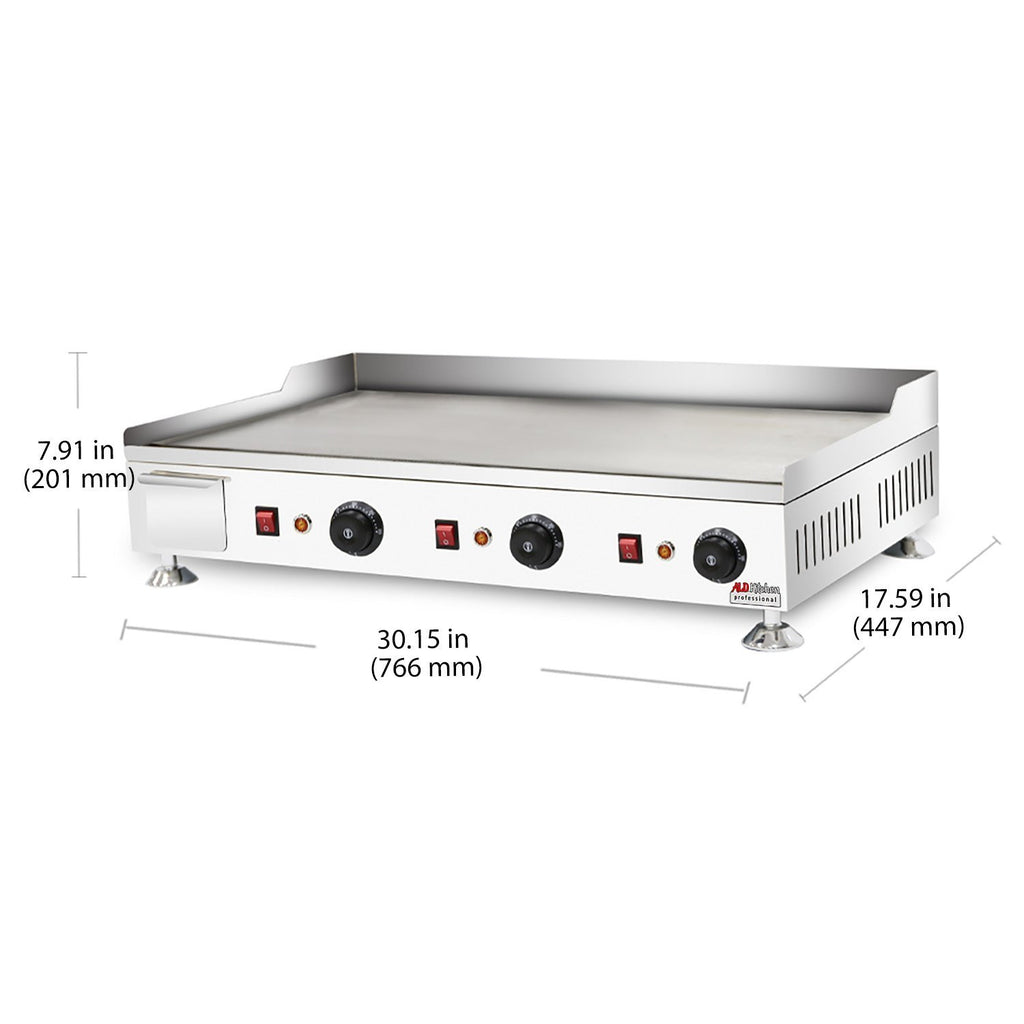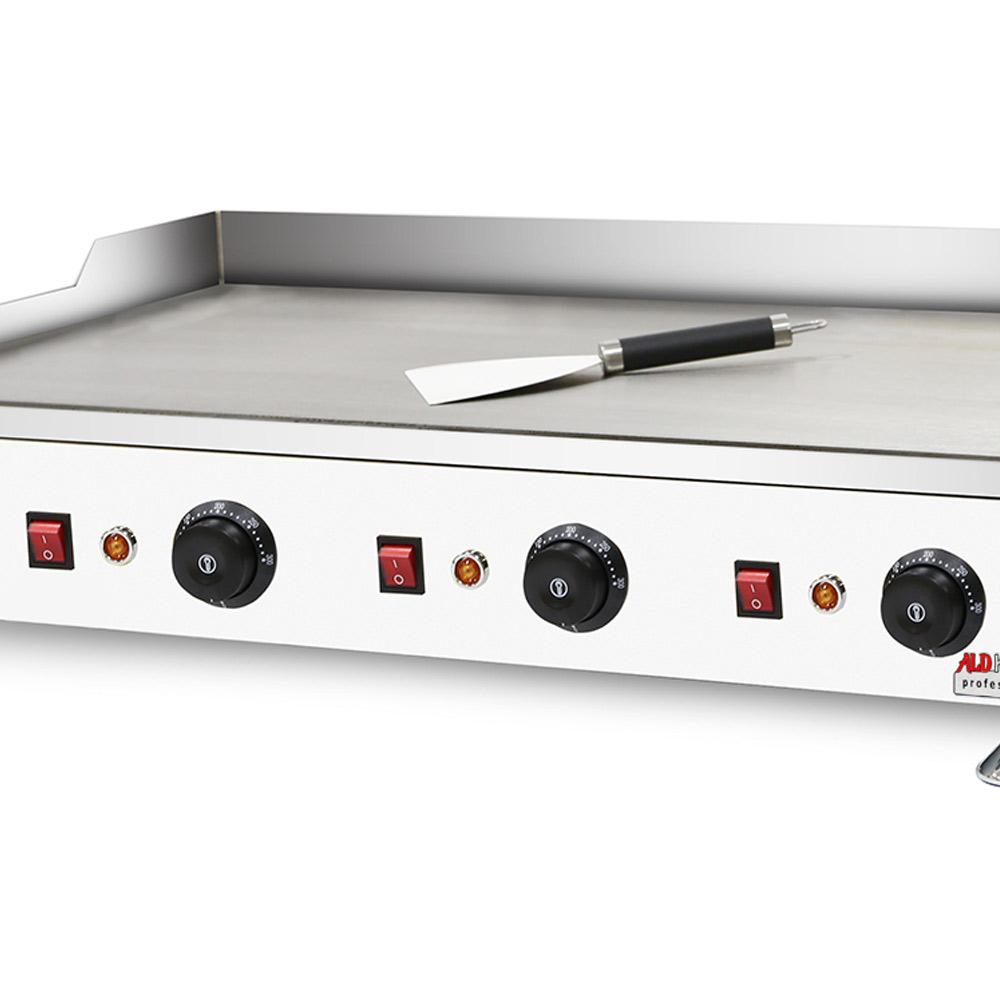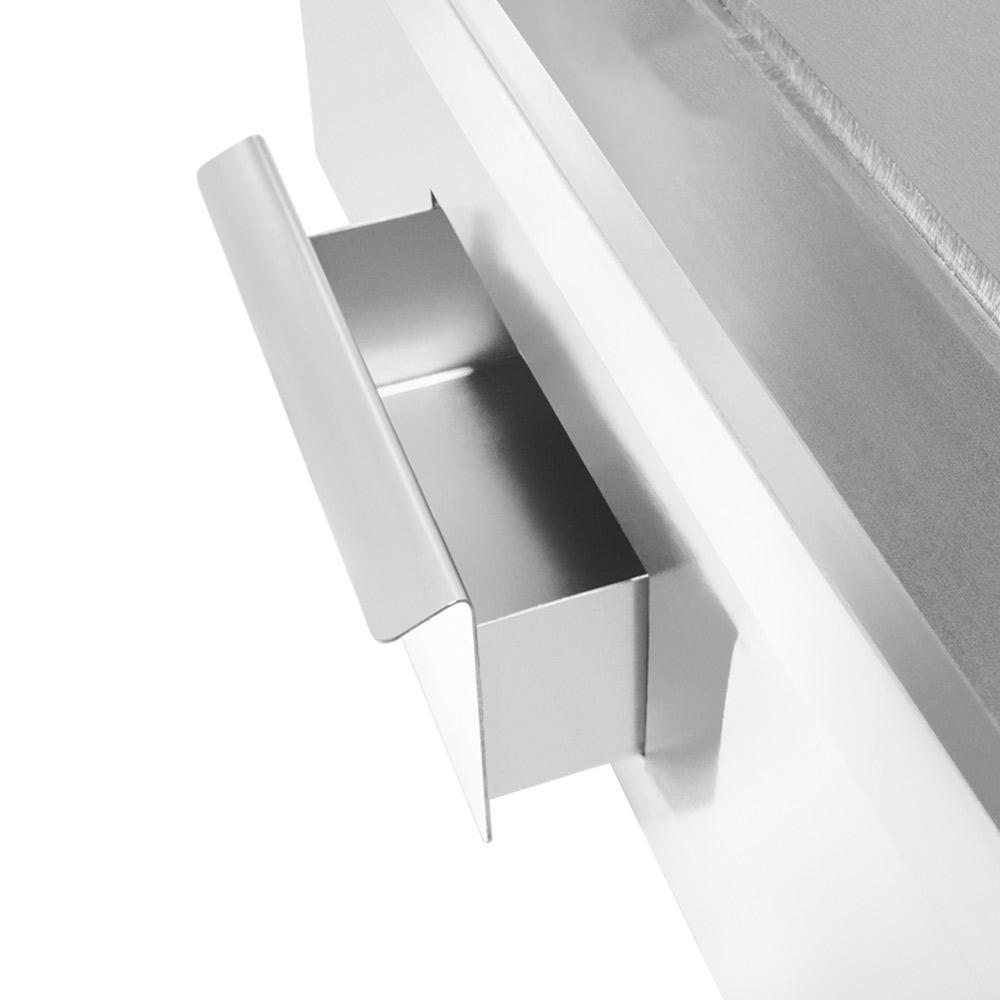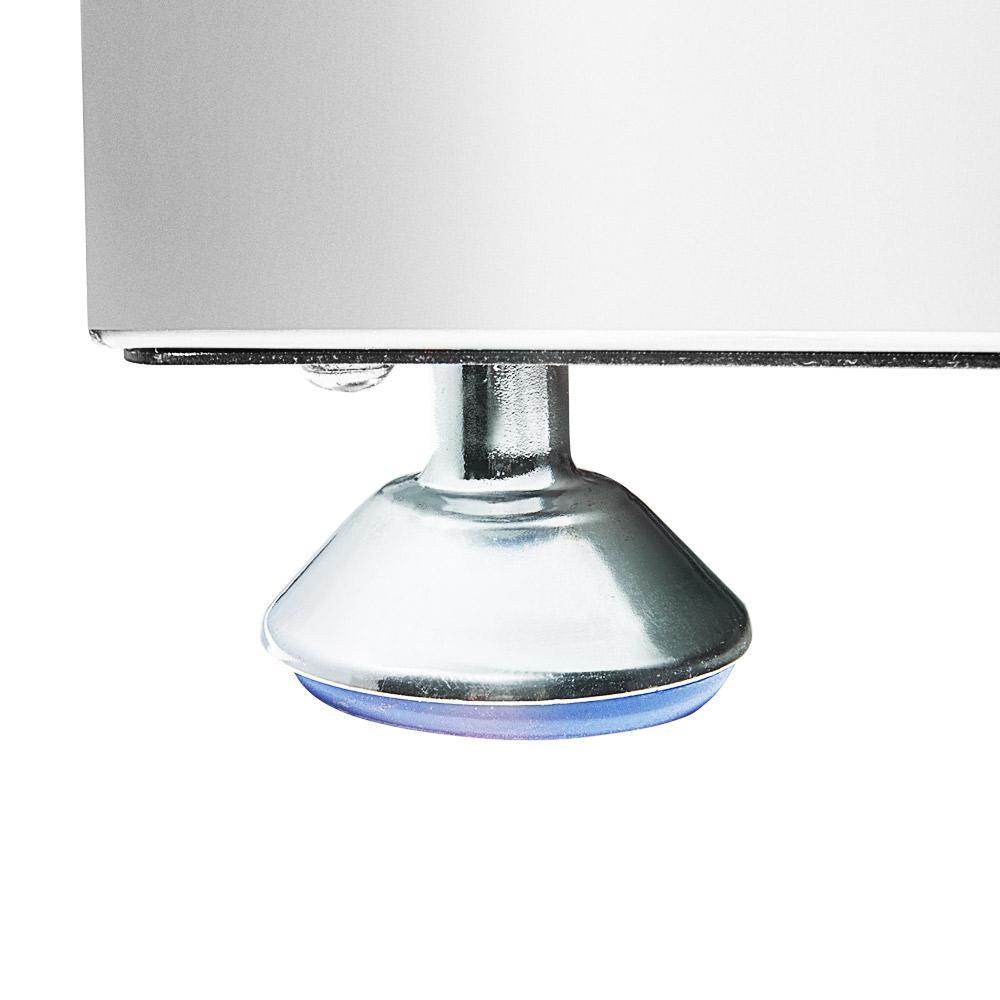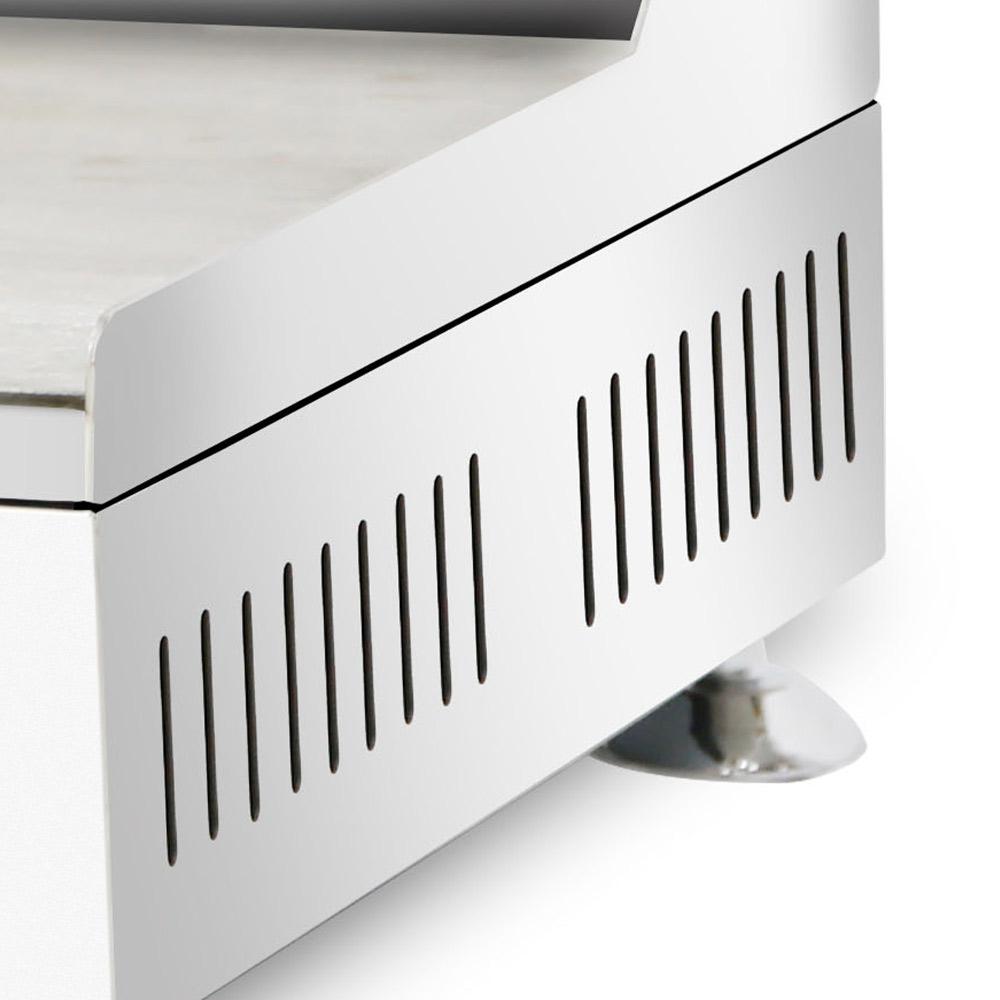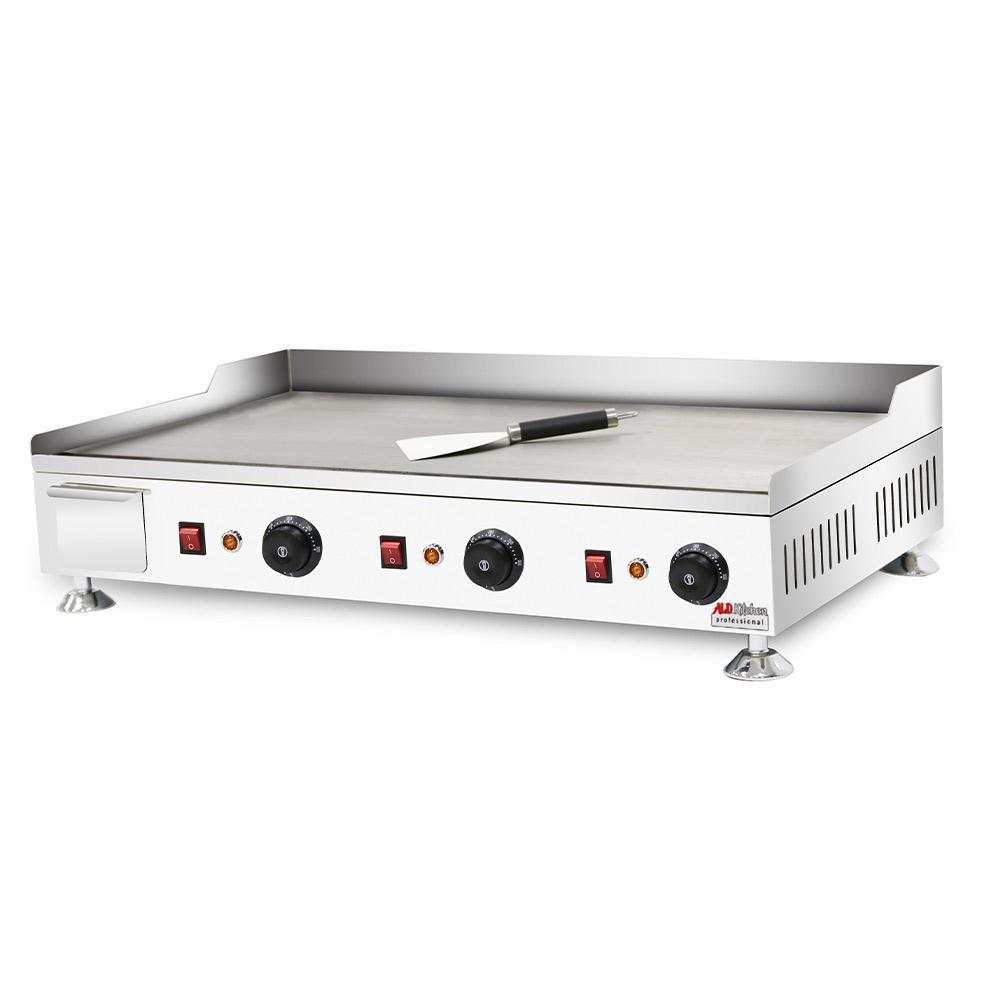 AP-418 Flat Top Griddle | Teppanyaki Grill with Manual Control | 110V
Griddle Grill for Commercial Use
If you are looking for a griddle, which is not huge, but still has a good capacity, this is your choice. Medium 16.22' x 17.59' size of cooking surface makes this Teppanyaki Grill suitable for extensive use in different commercial kitchens. The ALD-418 Flat Top Griddle is manually controlled and sold with a scapula for easy and convenient usage.
Convenient Teppanyaki Grill for Versatile Usage
Manual Control
This Flat Top Griddle is equipped with a manual temperature control knob to easily and precisely adjust heat level at any moment of cooking process. With the temperature range 50-300 °C you can also keep the food warm until it is served. The surface is heated evenly to prevent uneven frying.
Easy to Clean
The cooking surface is nonstick, which assures easy cleaning after using the griddle. If any bits of food remain on the surface, just use the scapula to remove them, and then clean without any extra efforts. Small drawer under the heating plate collects the excess of oil and can be removed for cleaning.
Durable and Safe
High quality stainless steel, which this Teppanyaki griddle is made of, provides great reliability and long service life. Splash guard around the cooking surface protects the kitchen table and the walls from fat splashes. Nice design of this silver-grey Teppanyaki grill suits to open kitchens.
Take a Closer Look at this Flat Top Griddle!
SCAPULA INCLUDED: for enjoyable cooking and convenient cleaning use a scapula which is sold together with the machine

FAT DRAINING: the oil drains away quickly to a removable drawer below, which also can be used to collect any bits of food

COOLING VENTS: multiple holes on both sides of the machine help it to maintain the optimal temperature while cooking

NON-SLIP FEET: rubber feet allow to put the machine on any surface in the kitchen and secure it during the food cooking process
SPECS: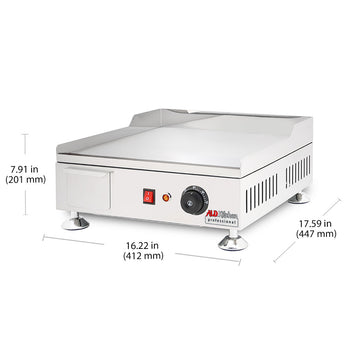 model:

AP-418

machine size:

17.59" x 16.22" x 7.91"

material:

Stainless steel

voltage:

110V

machine weight:

52.9 lbs

heating plate:

16.00" x 18.00"

temperature range:

122 - 572 °F

power kw amp :

2.3kW (21 Amp)
Reviews and Questions