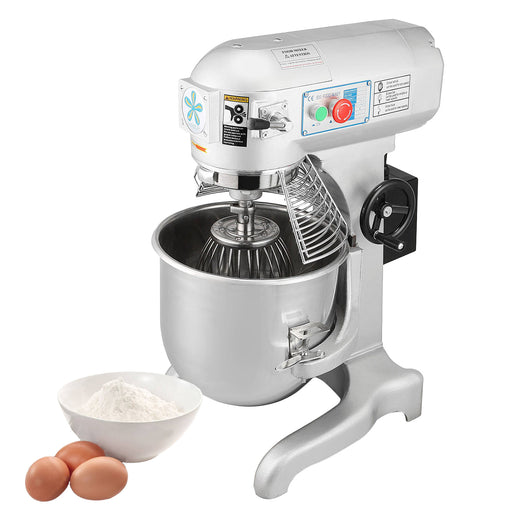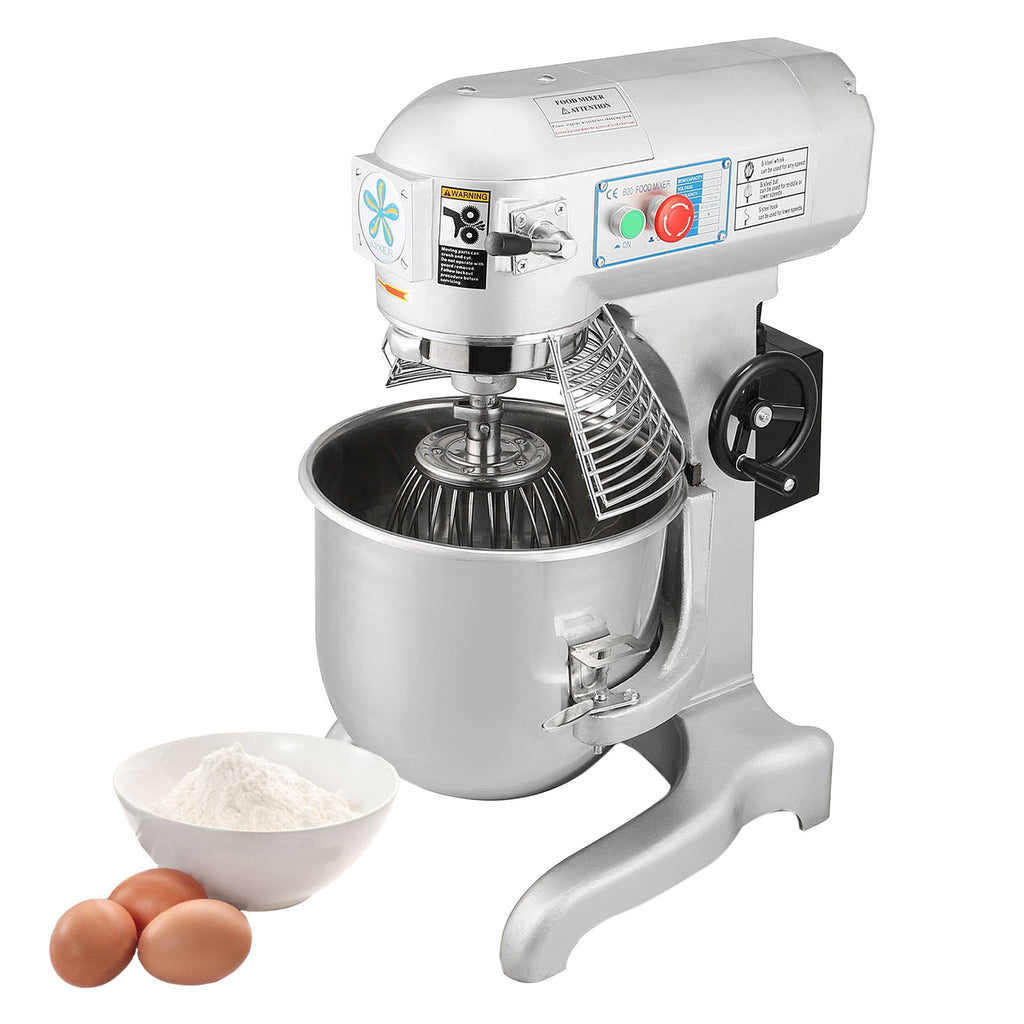 GR-30QT Food Mixer | Commercial Planetary Mixer with Dough Hook, Wire Whip & Beater | 30QT | 110V
Ready for business use food mixer, which is suitable for different materials.
Thanks to a three-speed gearbox, this mixer is able to cope with different types of materials. All three nozzles and a bowl are stainless-steel, which can no doubt be used for cooking. Thanks to its high speed, this mixer is perfect for your business and home.
Why should you choose this mixer?
Three-speed gearbox
Thanks to various speeds which are regulated by a small lever, you will be able to mix everything you want. Use special mounts for every speed and material to ensure perfect results.
Easy and safe to use
The bowl is also easy to insert and remove. A wire guard ensures that nothing will get into the dough. Cleaning does not take much time, especially if immediately after mixing the dough, rinse the bowl with water.
This mixer will last you a very long time
Thanks to high-quality materials and thoughtful design, this mixer can work for a very long time if used correctly. This mixer is a great solution for your business or home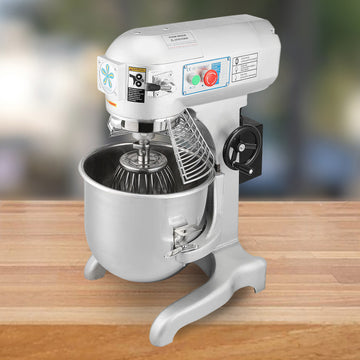 Consider the advantages of this dough mixer!
✪ THREE ATTACHMENTS: together with this machine comes a wire whisk, whisk, and spiral dough

✪ WORKING STAND: the bowl is very easy to fix on the stand, and after use it will not be difficult to get it back

✪ BOWL LIFT: to move the bowl you need to use the small wheel which is located on the stand

✪ SAFETY ENSURED: thanks to the wire bowl guard no small objects get into the mixer.
SPECS: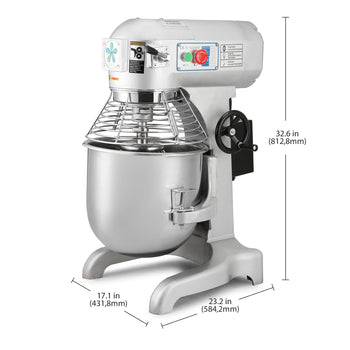 model:

GR-30QT

machine size:

32.6" x 23.2" x 17"

material:

Full stainless steel

voltage:

110V

shipping weigh:

231 lbs

body type:

Planetary

heating type:

Electric

control type:

Manual

speed:

3 speeds

power kw amp :

1100W (10 Amp)

capacity:

30QT
Reviews and Questions