Special Offer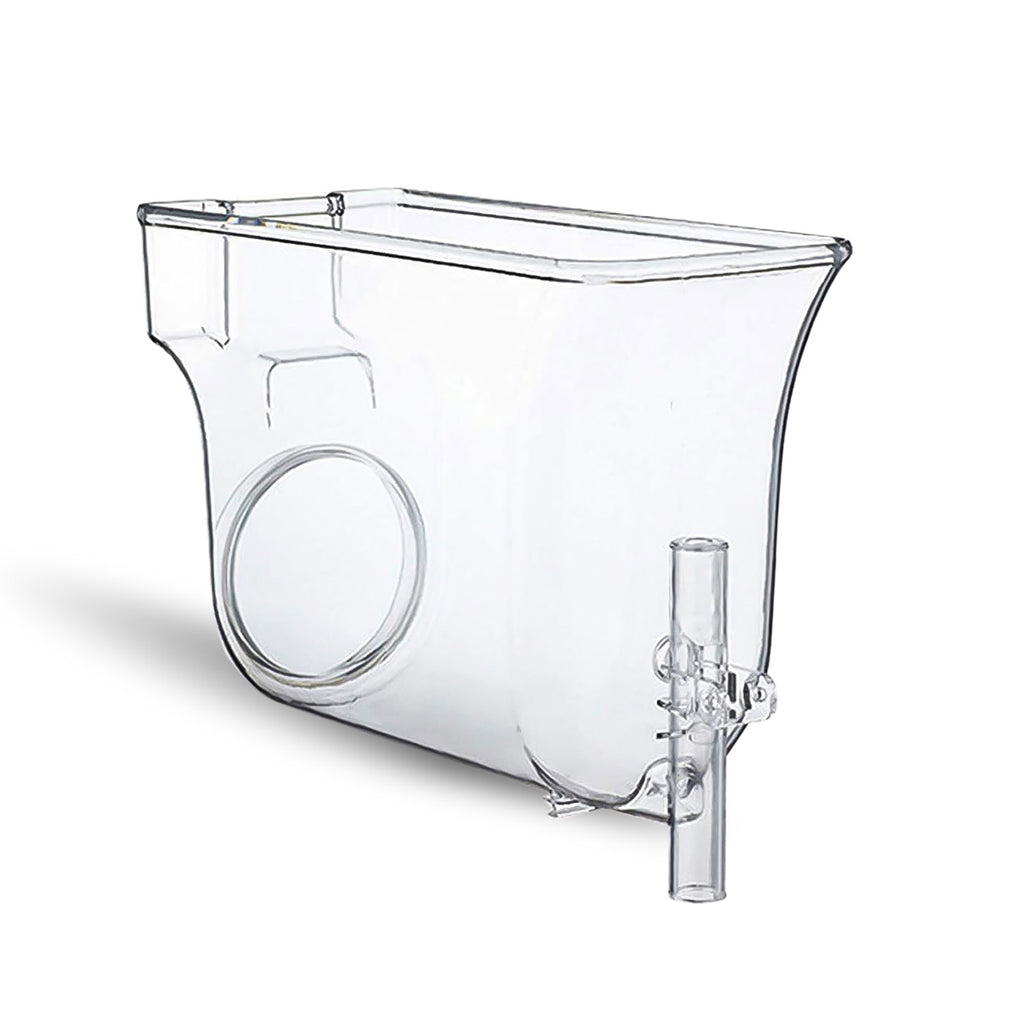 A-XRJ05L1 Commercial Slushy Maker | 1-tank Slush Machine | 15 L | Frozen Drinks Maker | Stainless Steel | 110V
Professional slush maker for delicious cocktails
This 1-tank slush machine with 15 L capacity is good for various beverages such as smoothies, fruit juices, frozen cocktails, etc. Perfect for refreshing drinks, this frozen cocktail maker keeps the slush mixtures cool even if the machine is turned off. It is convenient to use in bars, cafes, hotels, and other hospitality businesses.
Consider the benefits of this fresh drinks maker!
Versatile use
This machine is applicable for various drinks production, including frozen cocktails, smoothies, juices, etc. The ingredients can be mixed together since the slush maker is suitable for different types of beverages.
Commercial use
Considerable capacity and thoughtful design make this kitchen equipment ready for extensive commercial use. Large vent area allows non-stop operations for a long time, 15 L capacity meets the demand of small businesses.
Easy to clean
Many parts of the appliance can be removed and cleaned fast and easy. High-quality materials allow the machine to look good even after a long utilization period. The inner parts can be cleaned with warm water on a "mixture" mode.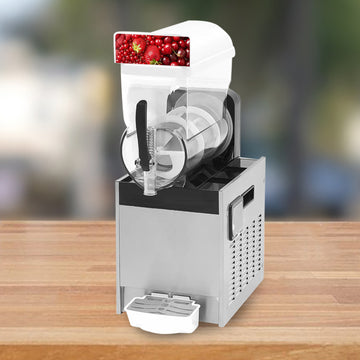 Take a closer look at this slush machine!
✪ STRONG MATERIALS: the tank is made of polycarbonate, which is resistant to high and low temperatures

✪ USER-FRIENDLY: the operations are easy and comprehensible, the machine is regulated with a few switches

✪ REMOVABLE TRAY: water junction box collects the water pour, helping to avoid a mess in the kitchen

✪ REMOVABLE TRAY: water junction box collects the water pour, helping to avoid a mess in the kitchen
SPECS:
model:

A-XRJ05L1

package size:

14.2" x 24.8" x 33.1"

machine size:

11.34" x 21.65" x 29.13"

voltage:

110V

shipping weigh:

106 lbs

temperature range:

24 - 28 °F

power kw amp :

450W (4.1 Amp)

capacity:

15L*1/ 3.96 gallon
Reviews and Questions