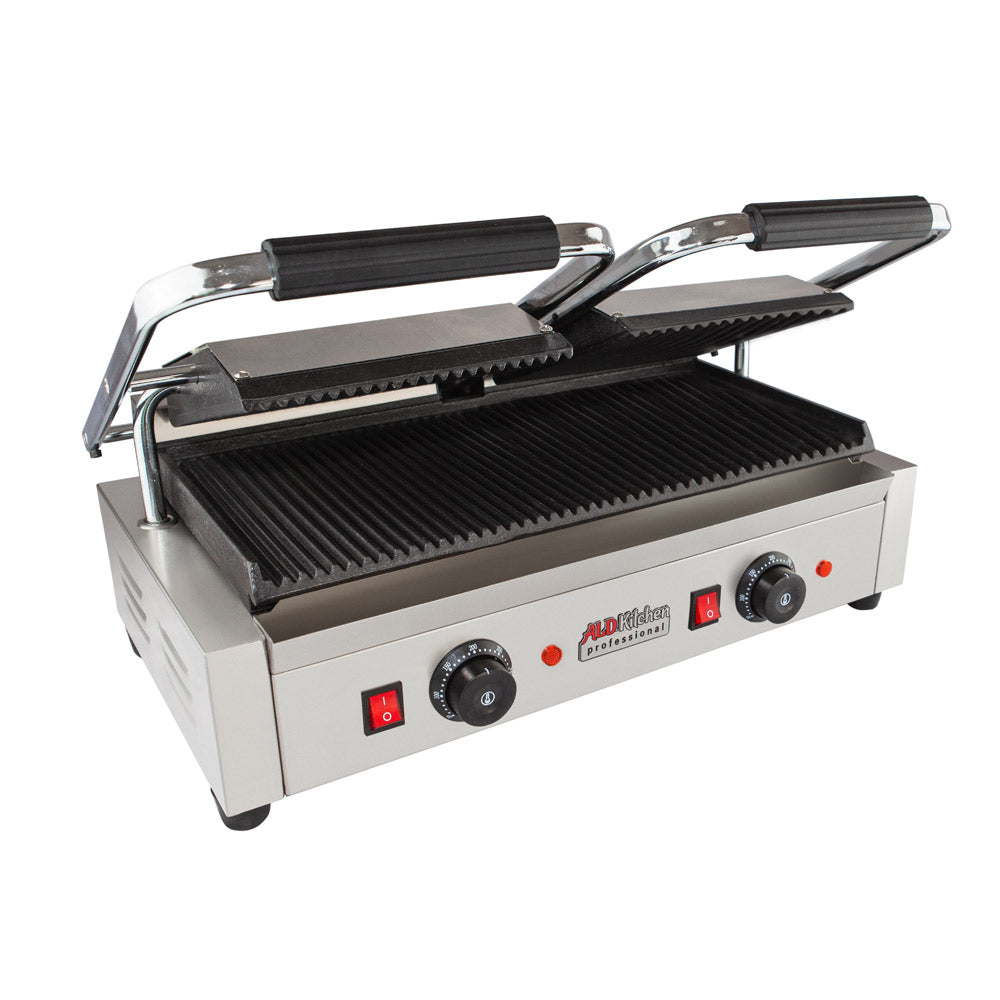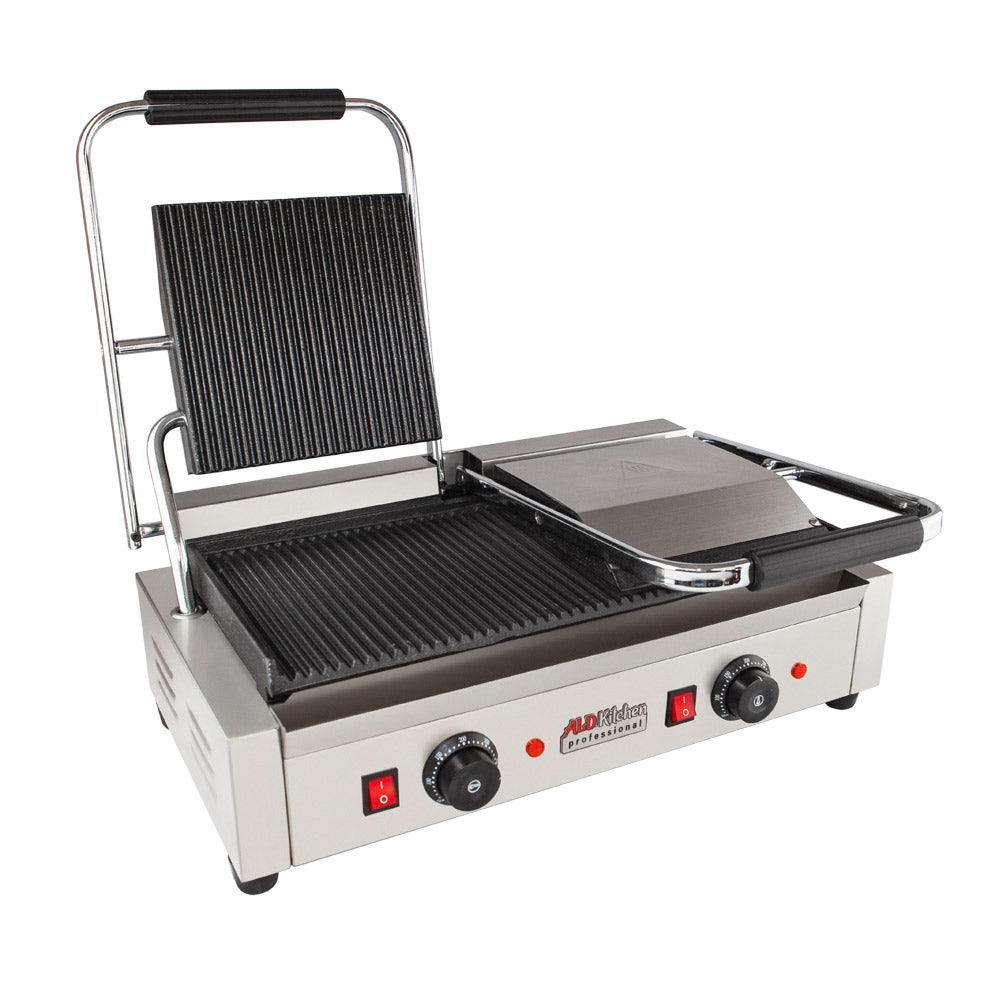 AP-692 Double Panini Press | Sandwich Maker Machine | Cast-Iron Ribbed Plates | Adjustable Control | Nonstick | 110V
Double ribbed panini press for commercial use
This ridged double panini press is suitable for meat, bread, seafood, cheese, and other food that can be grilled. Stainless steel body and cast-iron plates with nonstick coating make the machine ready for extensive use and high production volumes.
What are the advantages of this panini toaster?
Effort saving
Two evenly heated plates provide uniform and fast warming from both up and down, so all you need to do is just to put a sandwich on the plate, press it with the lid, and wait for a few minutes before a fresh crispy sandwich is ready to be served to customers.
Wide usage
This appliance is suitable for a variety of food. You can cook everything that can be grilled – bread, meat, seafood, etc. That is why this machine can benefit every food and beverage business like bars, restaurants, street food points, and coffee shops.
Easy operations
Every cooking surface of this electric double panini toaster is equipped with its temperature control knob and a switch on/off. Nonstick coating prevents food from burning.
Look closer at this panini press!
✪ USER-FRIENDLY: each thermostat is controlled with only a switch and a heating control knob

✪ SAFE FOR HANDS: two handles on the lids protect hands from accidental scalds

✪ RIDGED SURFACE: the plates design allows to get rid of fat excess and drain it away

✪ STABLE AND SECURE: tiny non-slip feet keep the machine stable while being used
SPECS: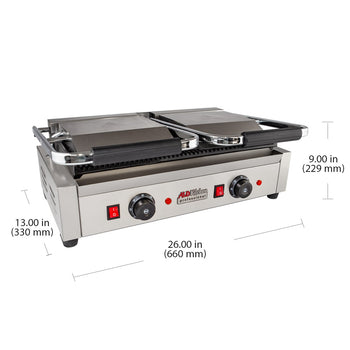 model:

AP-692

machine size:

26" x 13" x 9"

material:

stainless steel

voltage:

110V

shipping weigh:

56.0 lb

machine weight:

51.0 lb

body type:

Panini press

power kw amp :

4.4kW (40 Amp)
Reviews and Questions