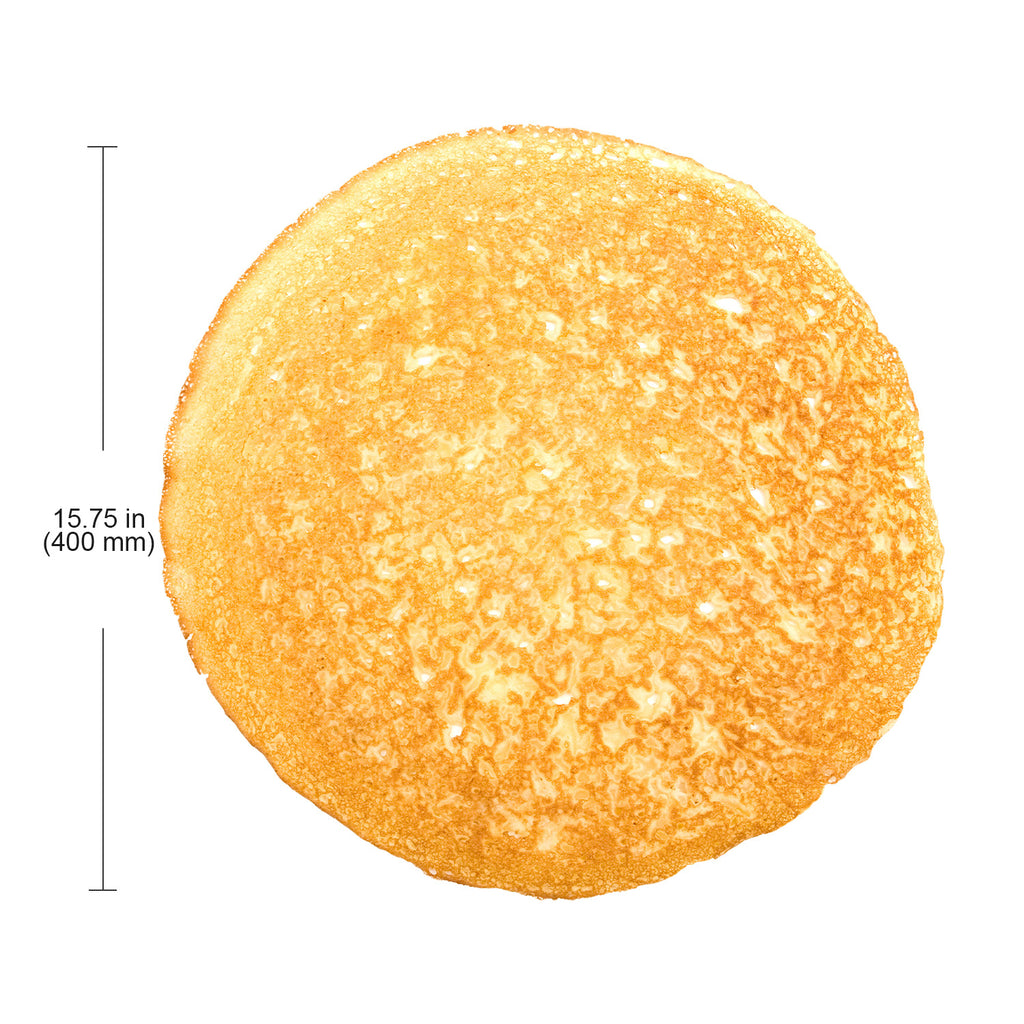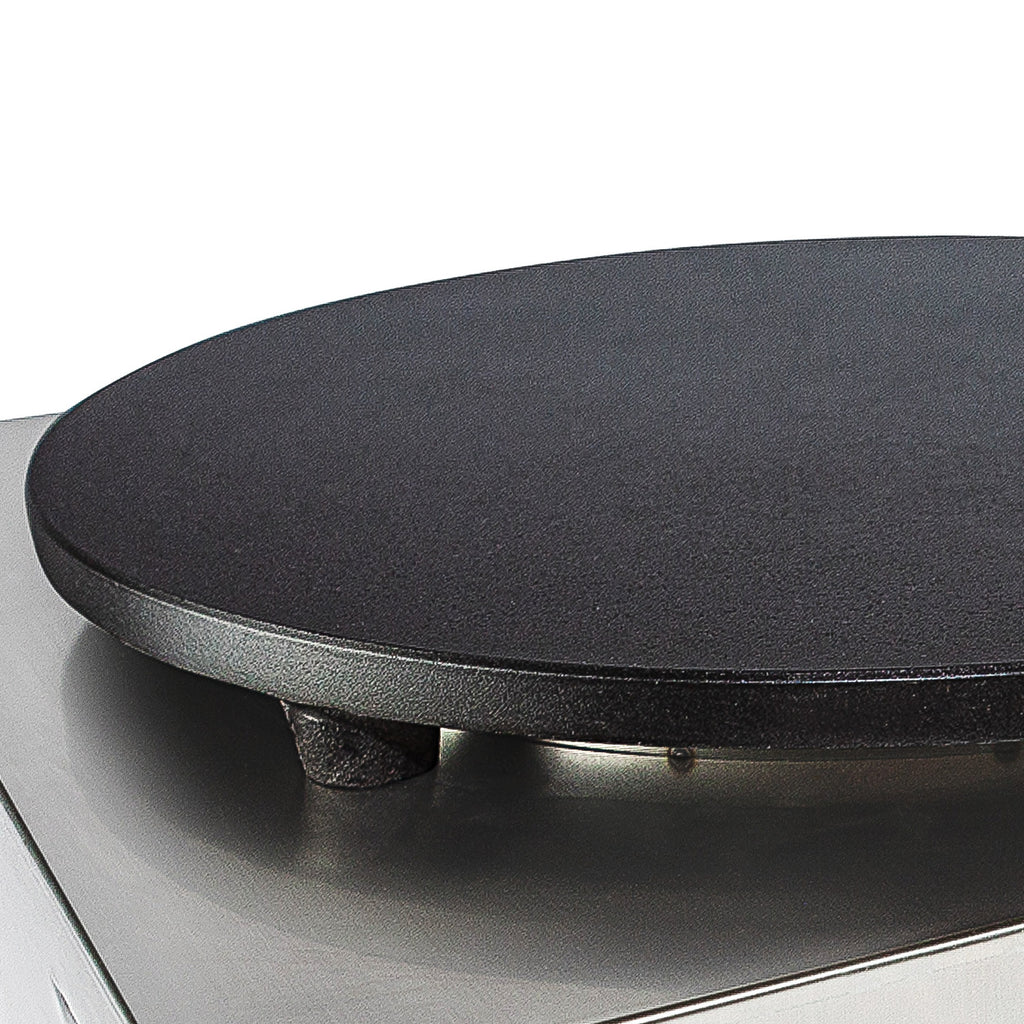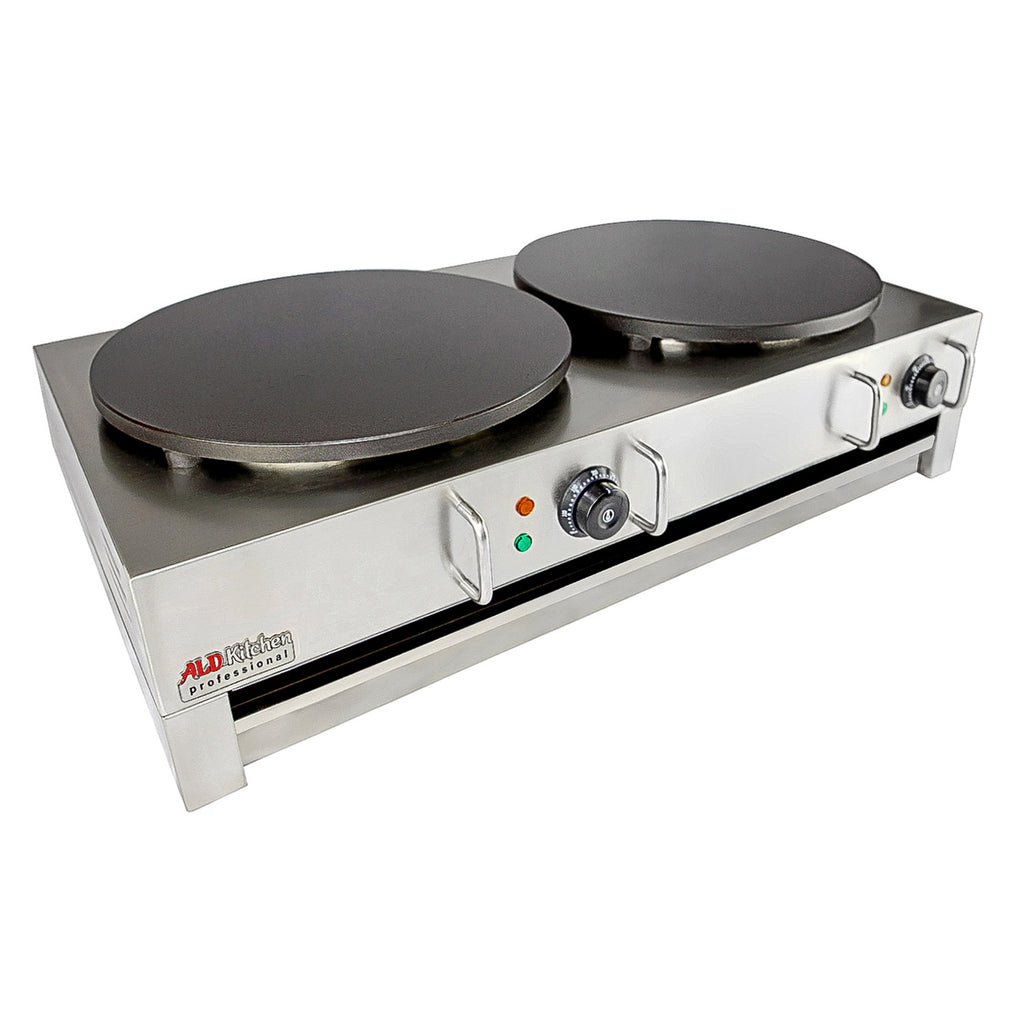 AP-584 Crepe Maker Commercial | Electric Double Pan Pancake Machine | 110V
Two fresh amber pancakes within minutes!
This professional crepes maker is equipped with two 16-inch nonstick plates and designed to create fresh thin crepes within a few minutes. Sweet and savory, with different toppings every time – these pancakes will make your customers come back again and again!
Consider this double crepe maker for your business!
Variety of tastes
What is good about crepes is that they can be eaten any time – good for breakfast, lunch, or as a snack between meals. You can make them sweet or savory, adding various toppings. Even plain with no fillings they are still delicious.
Double capacity
With this double plate machine, you can create two pancakes at the same time, which means you can serve more and increase your turnover. Each plate is equipped with independent temperature control, so if you don't need both plates, use one, and safe energy!
Versatile use
These heating plates can be also used as a griddle to warm up bacon, sausages, eggs, etc. The machine is convenient to use in bars and restaurants, as well as food tracks where the space is limited.
Look at the advantages of this crepe maker!
✪ NONSTICK PLATES: Nonstick covering ensures every crepe to be ideally baked without burning

✪ PERFECTLY ROUND: each pancake is big and nutritive, perfect shape and beautiful color

✪ ADJUSTABLE CONTROL: with a manual knob, it is easy to set precise temperature within 0 – 300°C

✪ BATTER SPREADER: all the accessories you need to make crepes, come together with the machine
SPECS: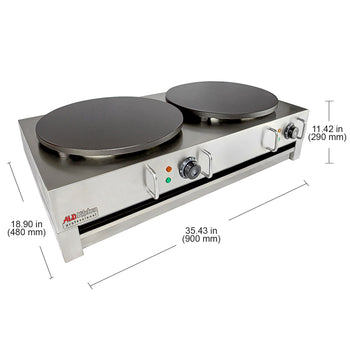 model:

AP-584

machine size:

18.90" x 35.43" x 11.42"

material:

Full stainless steel

voltage:

110V

shipping weigh:

88 lbs

machine weight:

66 lbs

heating plate:

15.75"

temperature range:

122-572℉

power kw amp :

6kW (54.5 Amp)
Reviews and Questions