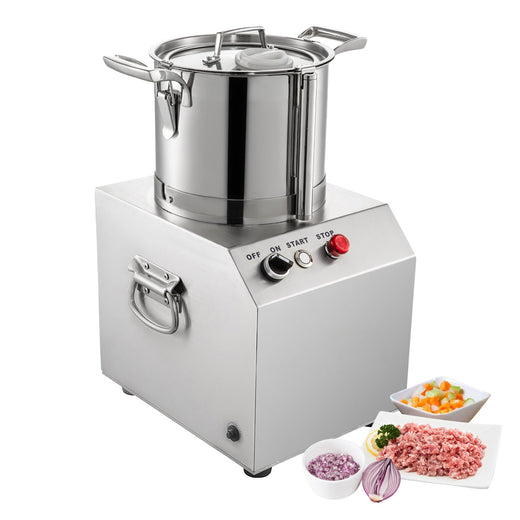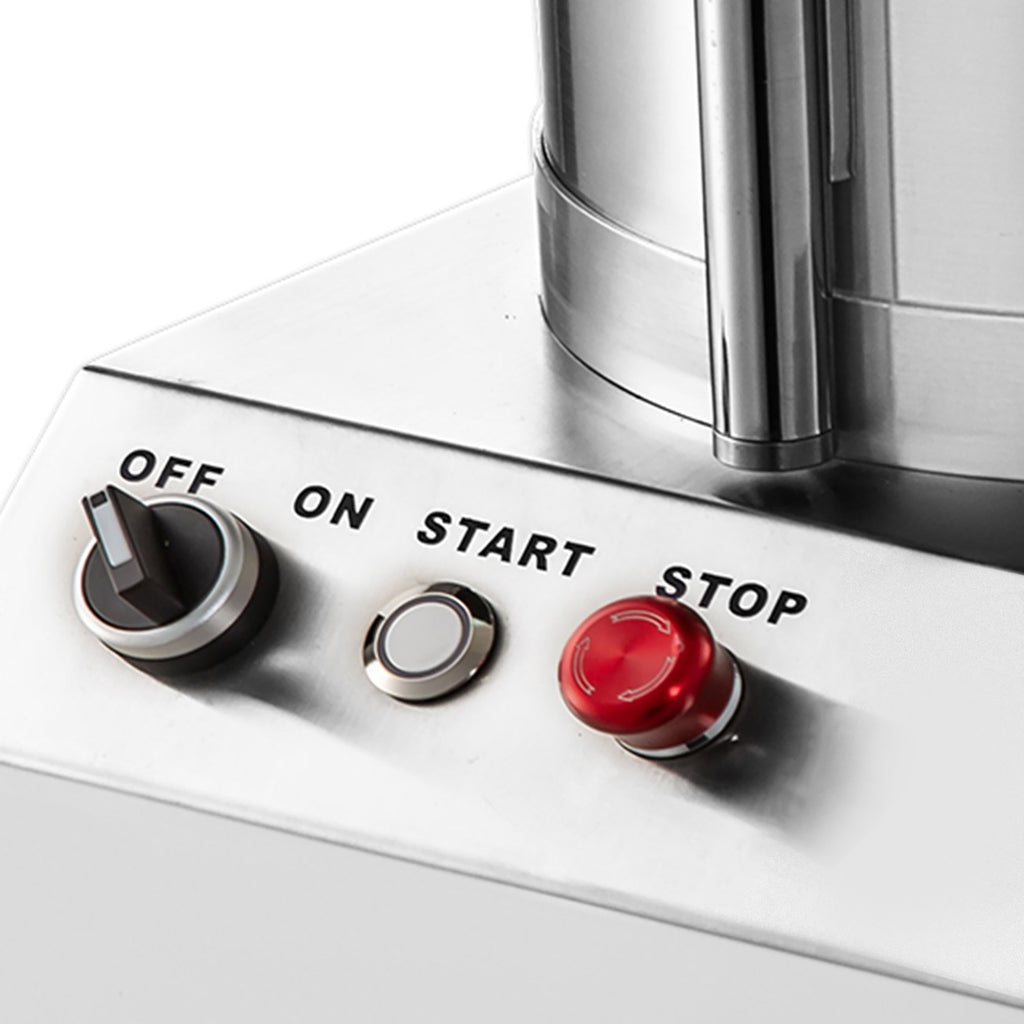 A-QS815 Food Chopper | 15 L | Electric Food Processor | Stainless Steel | 1400RPM Motor | Wide Application | 110V
Versatile food blender which serves for years
Chopping up to 15 L of food is fast and easy with this commercial food blender. The appliance is made of high-quality materials, which are rust and corrosion resistant, easy to clean, and good-looking even after years of usage. It is suitable to different commercial kitchens specialized in various cuisines.
What are the advantages of this commercial food blender?
Chopping speed
Not only does this processor produce a huge capacity, but also the high speed of processing makes this food chopper suitable for massive production. It helps to serve a significant number of customers without making them wait.
Highly versatile
Perfect for all types of food businesses, whether it is a restaurant, farmers market, or another place where bulk prepping is needed. The equipment can be used to proceed with meat, grains, vegetables, etc.
Good looking
The stainless steel, which is used to produce this food processor, is known for its durability and excellent look even after years of usage. Corrosion and rust-resistant, this material ensures that the equipment will serve long.
Look how convenient this food processor is!
✪ FOOD-GRADE: stainless-steel barrel is non-toxic and very durable

✪ EASY OPERATIONS: the machine is controlled by a few buttons on the front panel

✪ THICK HANDLES: the handles on both sides make it easy to move the processor

✪ REMOVABLE BLADES: the blades can be taken out for further hassle-free cleaning
SPECS: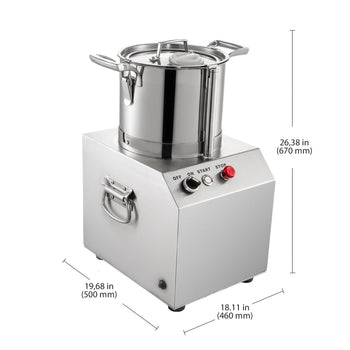 model:

A-QS8015

machine size:

19.68" x 18.11" x 26.38"

voltage:

110V

shipping weigh:

91.0 lbs

speed:

1400r/min

materials:

Stainless steel + tempered glass

power kw amp :

1400 W (12.7 Amp)

capacity:

15 L
Reviews and Questions