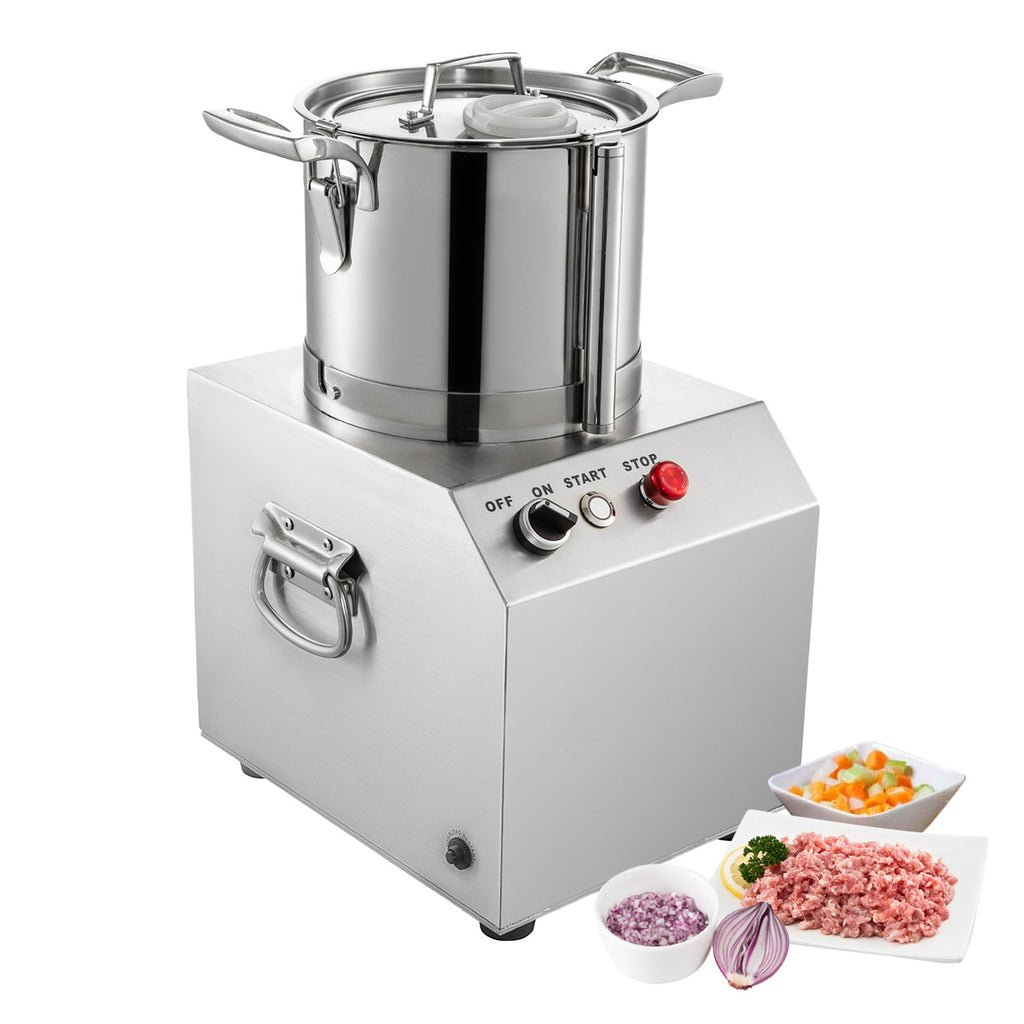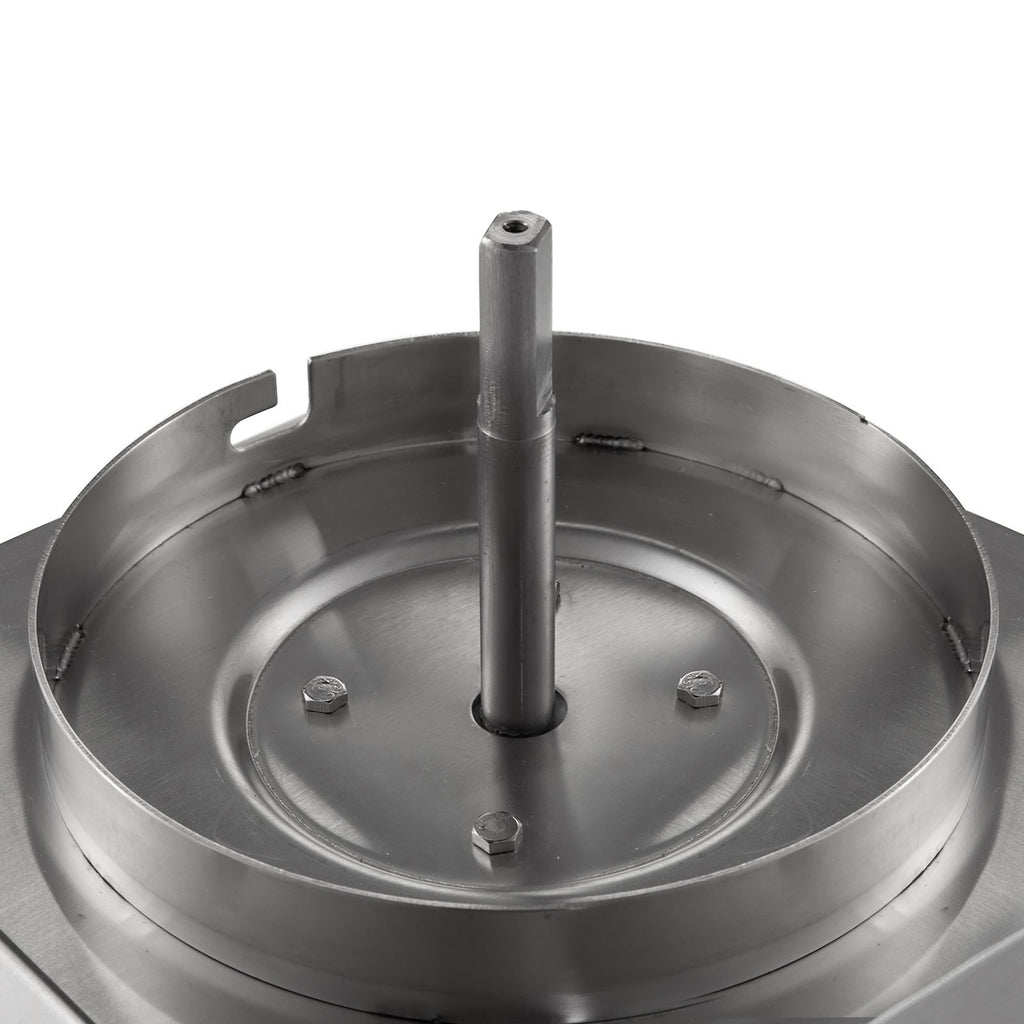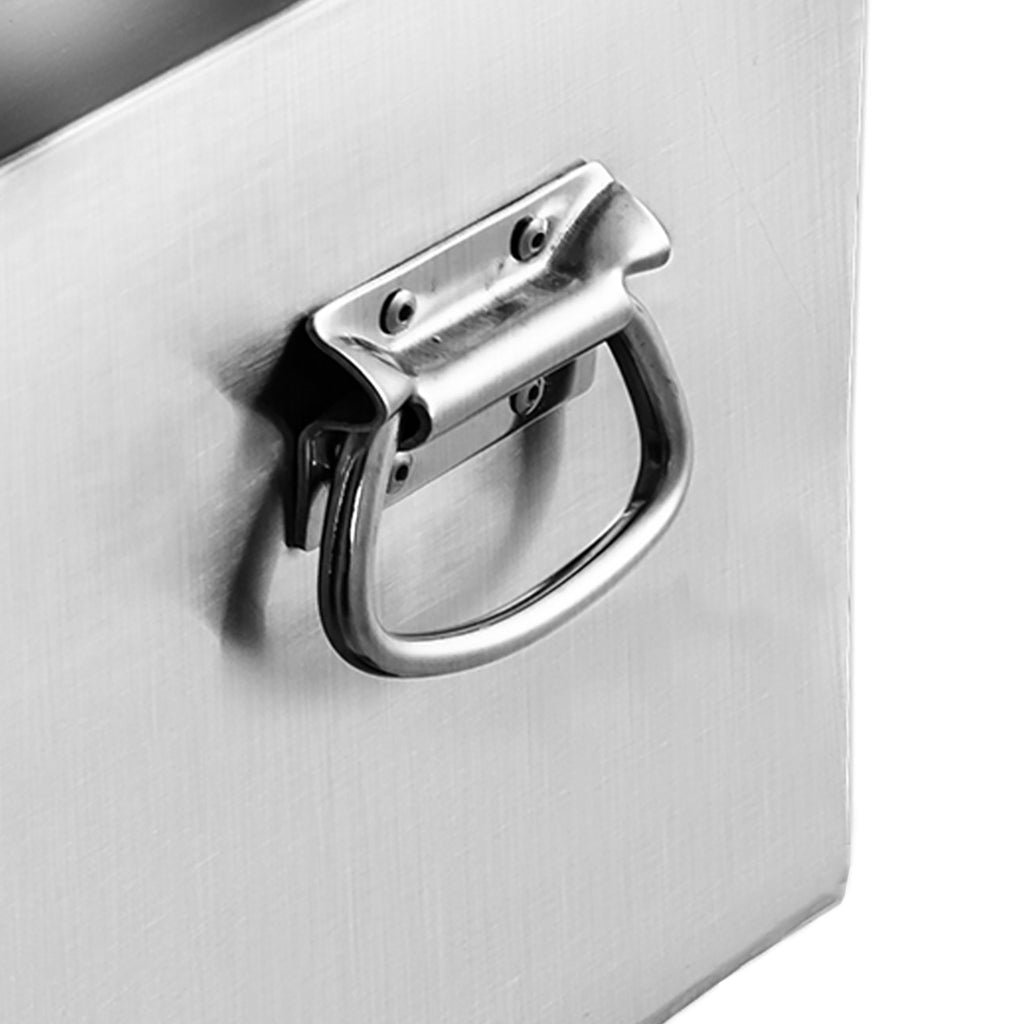 A-QS806 Food Chopper | 6 L | Electric Food Processor | Stainless Steel | 1400RPM Motor | Wide Application | 110V
Durable food processor for catering businesses
This commercial chopper is designed to proceed up to 6 L of various types of food, including vegetables, fruits, meat, etc. Due to its high-speed 1400RPM motor, the device ensures high turnover being suitable to bars, restaurants, and other commercial kitchens.
Why is it worth to purchase this food blender?
High performance
Chopping and cutting all types of food takes minimum time due to the powerful motor and two rotational blades. Although the machine capacity is quite big, the size is still convenient for small kitchens.
Various applications
This food processor will benefit any commercial kitchen independently from its specialties, because the equipment applies to different types of food, including vegetables, nuts, grains, etc.
Smart design
The operations are understandable since the equipment is controlled with just two buttons and a switch on the front panel. The lid is equipped with a small opening in case you need to add some ingredients during the process.
Look how convenient this food processor is!
✪ FOOD-GRADE: the barrel is made of stainless steel, which is durable and non-toxic

✪ EASY OPERATIONS: the machine is controlled by a few buttons on the front panel

✪ THICK HANDLES: the handles on both sides make it easy to move the processor

✪ REMOVABLE BLADES: the blades can be taken out for further hassle-free cleaning
SPECS: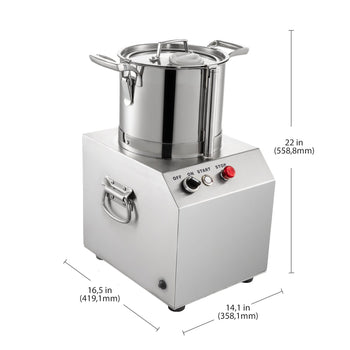 model:

A-QS806

machine size:

22" x 16.5" x 14.1"

voltage:

110V

shipping weigh:

67.2 lbs

speed:

1400r/min

materials:

stainless steel + tempered glass

power kw amp :

750 W (6.8 Amp)

capacity:

6 L
Reviews and Questions