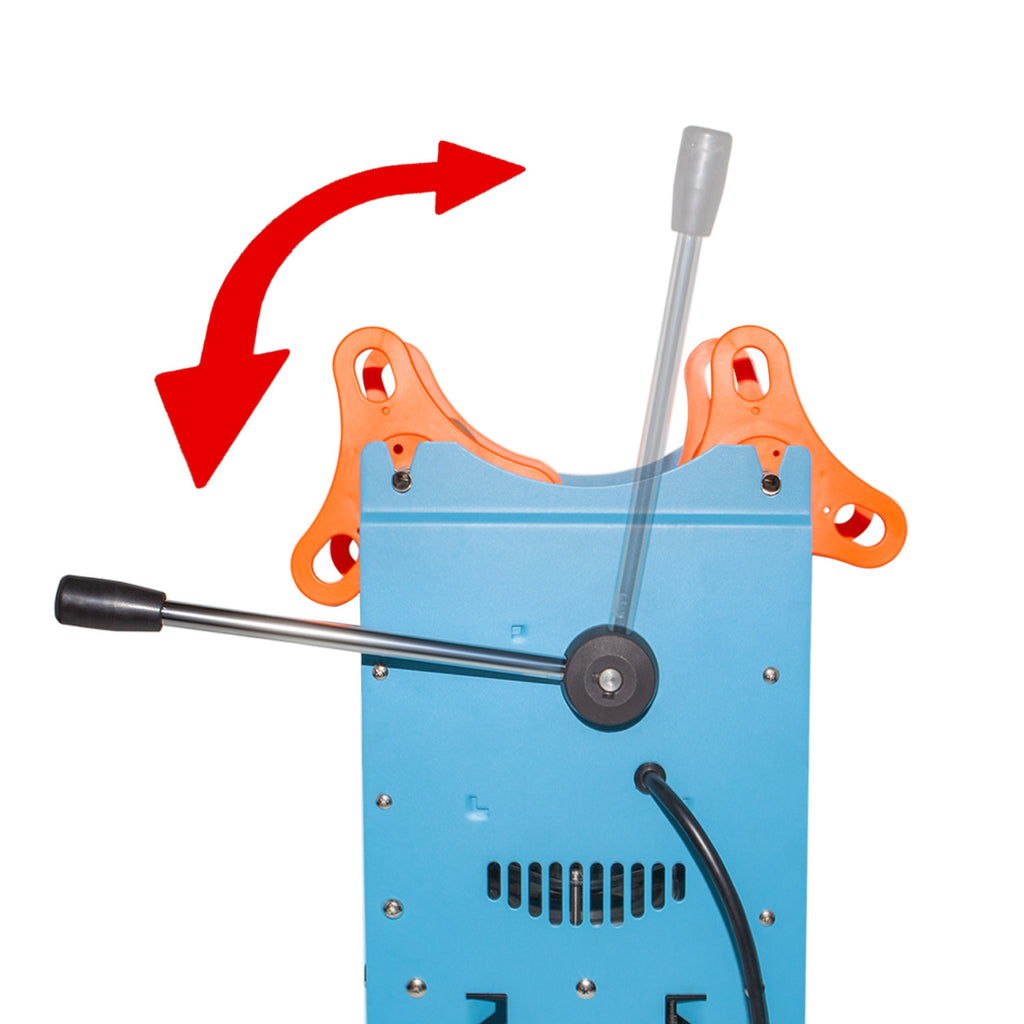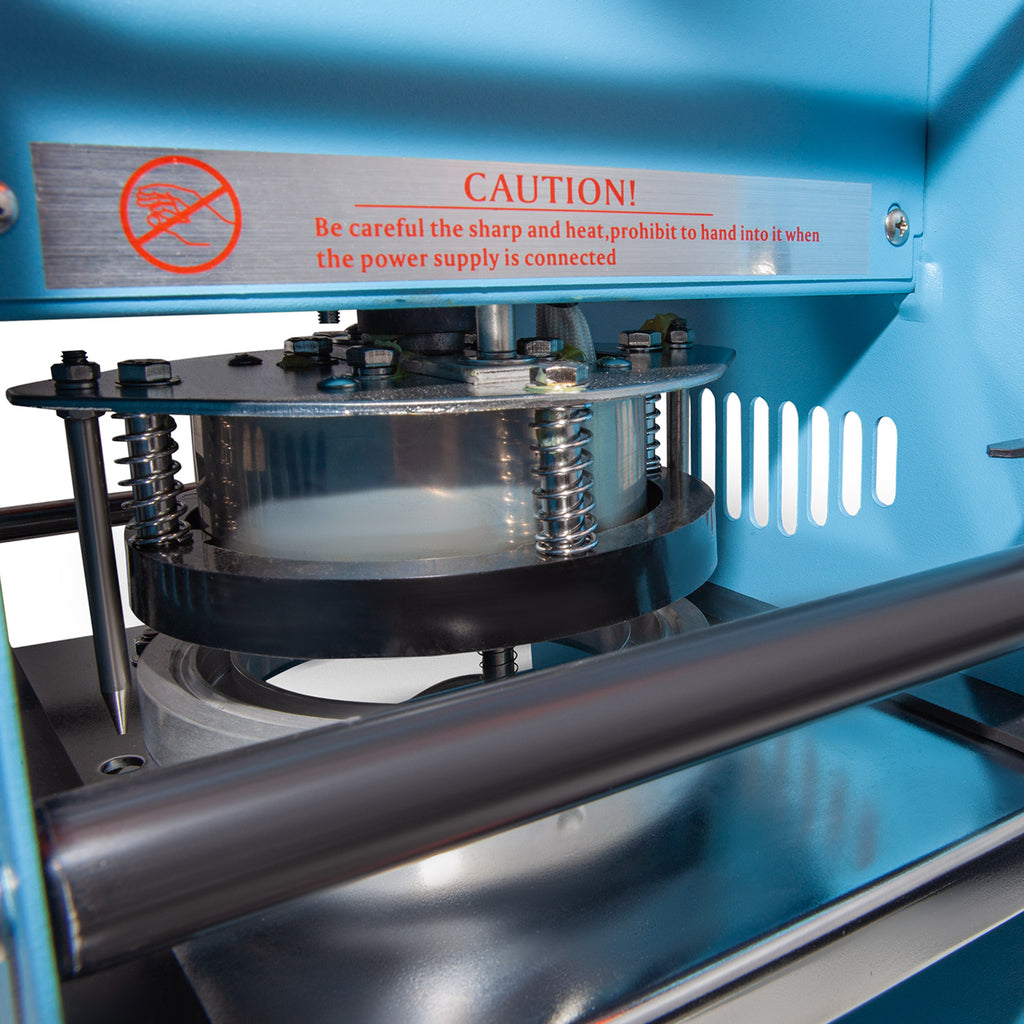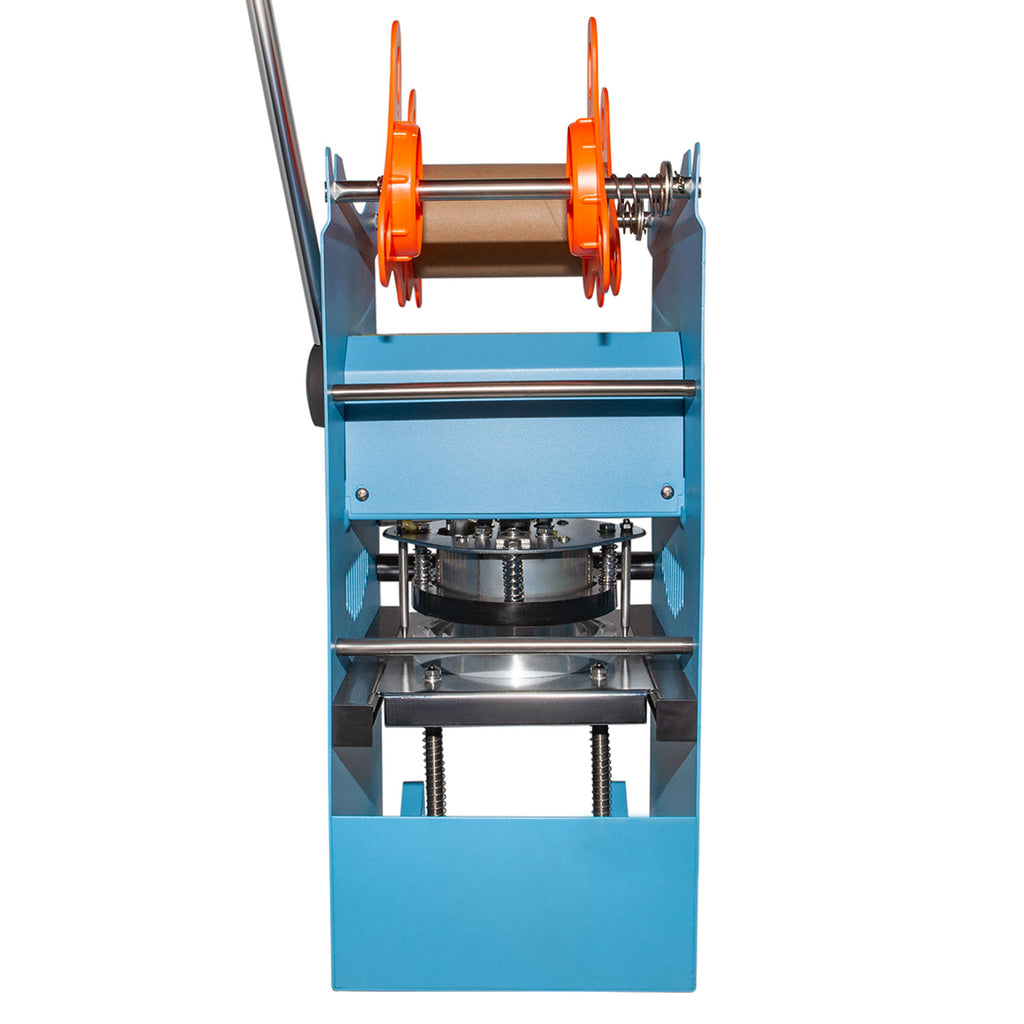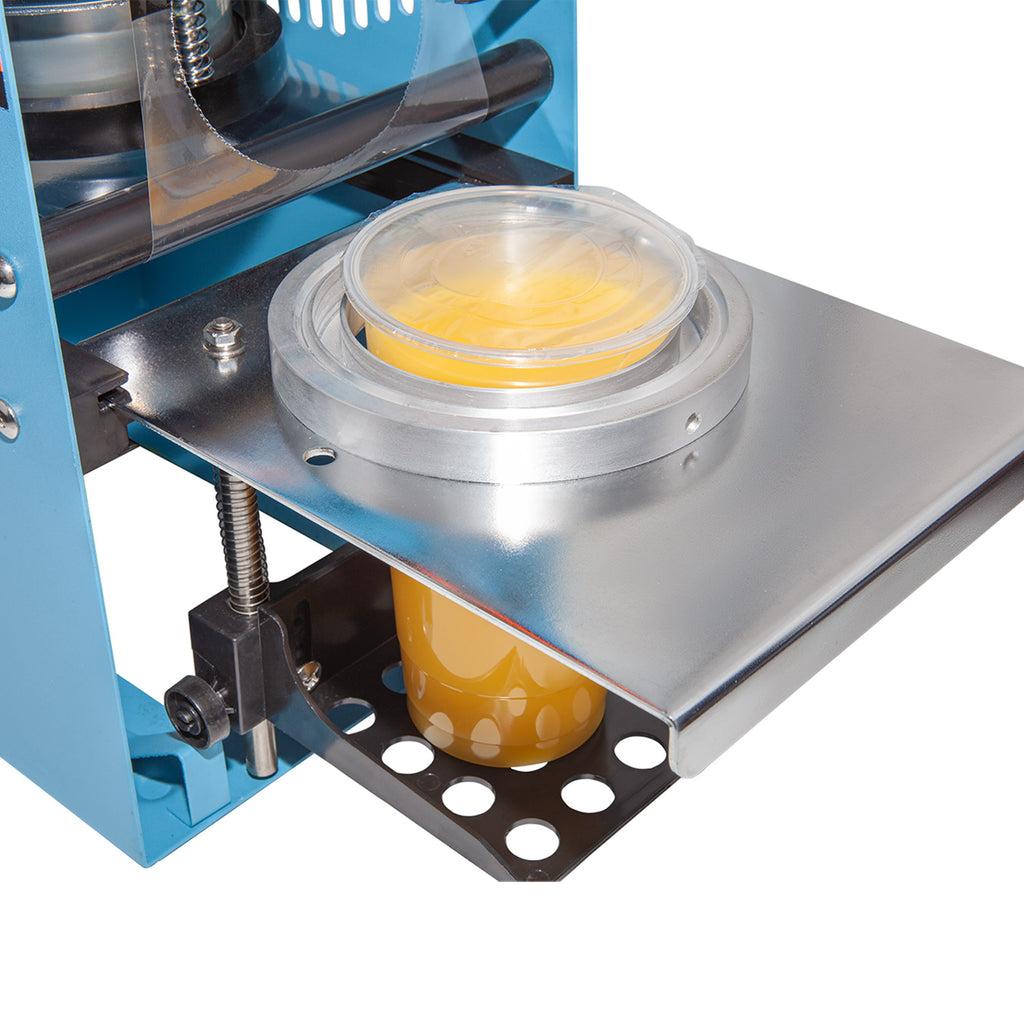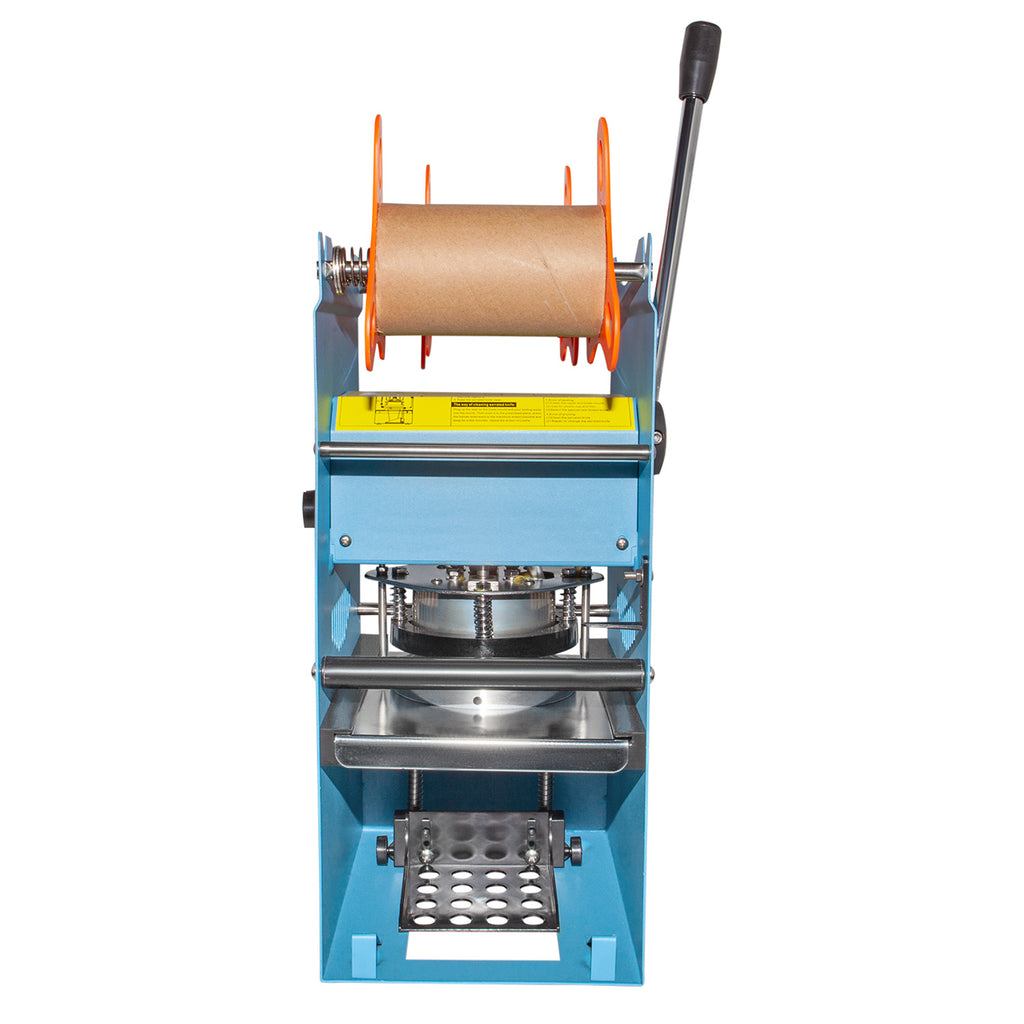 A-FWY802F Boba Cup Sealing Machine Commercial | Electric Manual Cup Sealer | 300-500 cups/h | Cups 3.7" (95 mm) diameter/ 6.7" (170 mm) max height | 110V
Electric Cup Sealing Machine
With this bright manual cup sealer, you can securely seal as much as 300-500 beverages per hour. The equipment is suitable for both plastic and paper cups. Stainless-steel construction is durable and ensures the long service life of the machine.
Why is this cup sealer worth considering?
Thoughtful design
This manual bubble tea sealer is compact enough, convenient if your kitchen doesn't allow to accommodate large equipment. Bright colors give the machine a festive look and decorate your design.
Different height
Due to its features, the machine is suitable to seal cups of different height. A cup holder can be adjusted for cups less than 17 cm. The diameter of the cups should be 95 mm (3.7")
Easy operations
All the operations are manual, which makes it easy to control the process. Set the temperature with a knob on the front panel. The temperature light will indicate when the machine is ready to seal.
Important details for perfect results:
✪ FLEXIBLE TRAY: the cup plate can be adjusted for cups with less than 17 cm height

✪ CUPS DIAMETER: the machine is designed to seal the cups with 3.7" diameter

✪ HANDY PULL ROD: seal a cup by smoothly pulling the handle down for a few seconds

✪ COOLING HOLES: the machine is well ventilated and doesn't overheat while working
SPECS: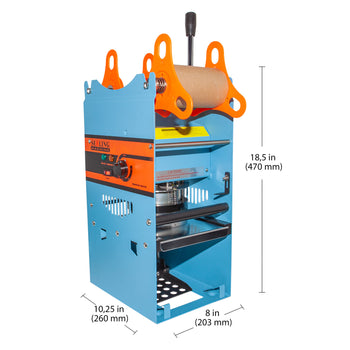 model:

A-FWY802F

machine size:

10.25" x 8" x 18.5"

material:

Stainless steel

voltage:

110V

machine weight:

18 lb

control type:

Manual

materials:

Stainless steel

power kw amp :

0.27 W (2.4 amp)

sealing speed:

300-500 cups/h

sealing type:

heat sealing

cups diameter:

95 mm (3.7")

max cup height:

6.7"
Reviews and Questions
Cup Sealing Accessories