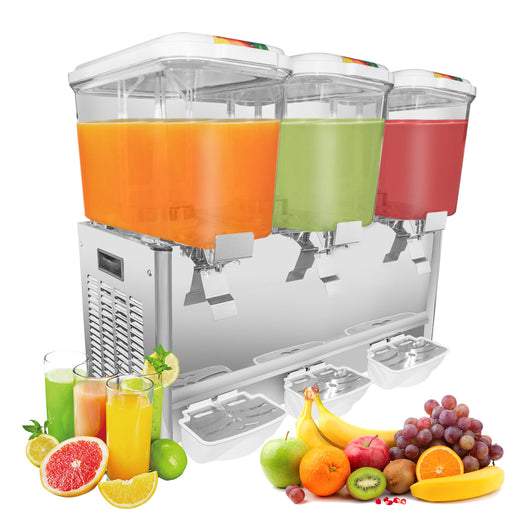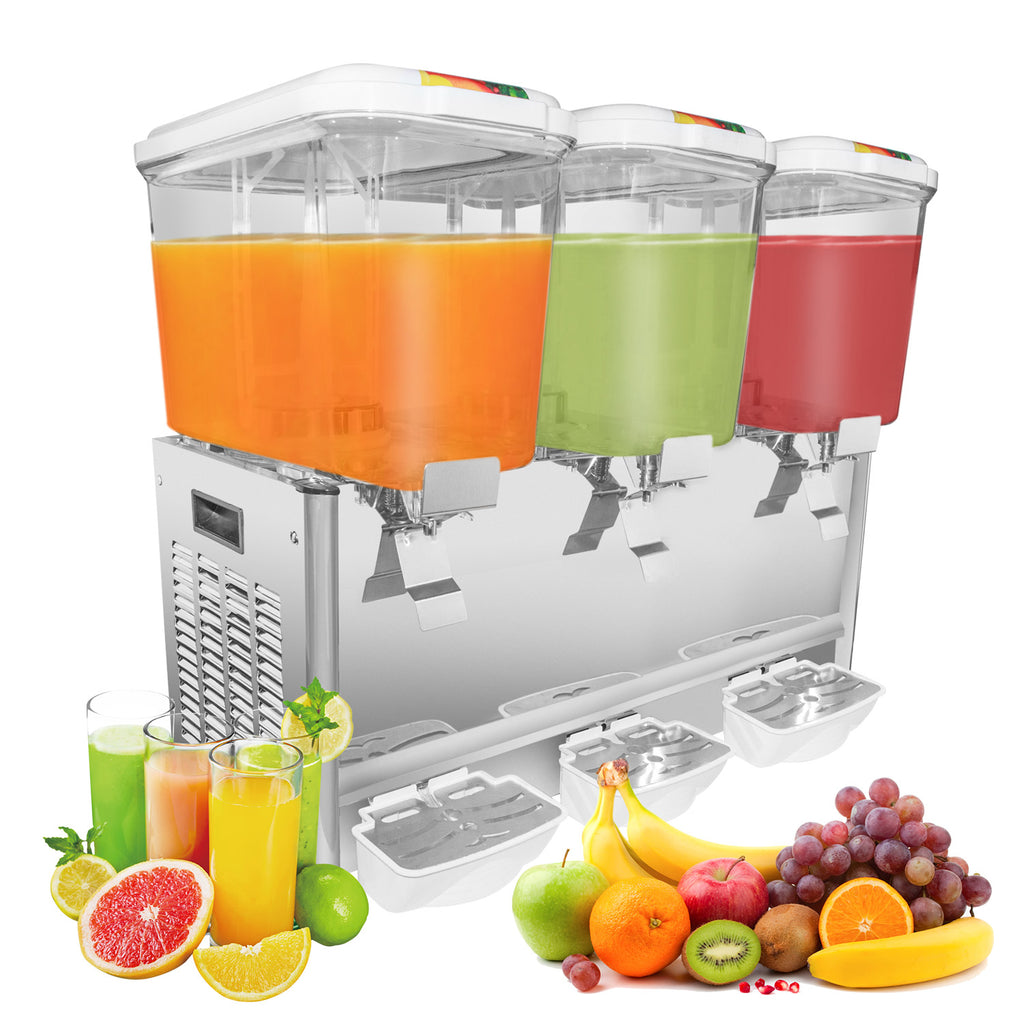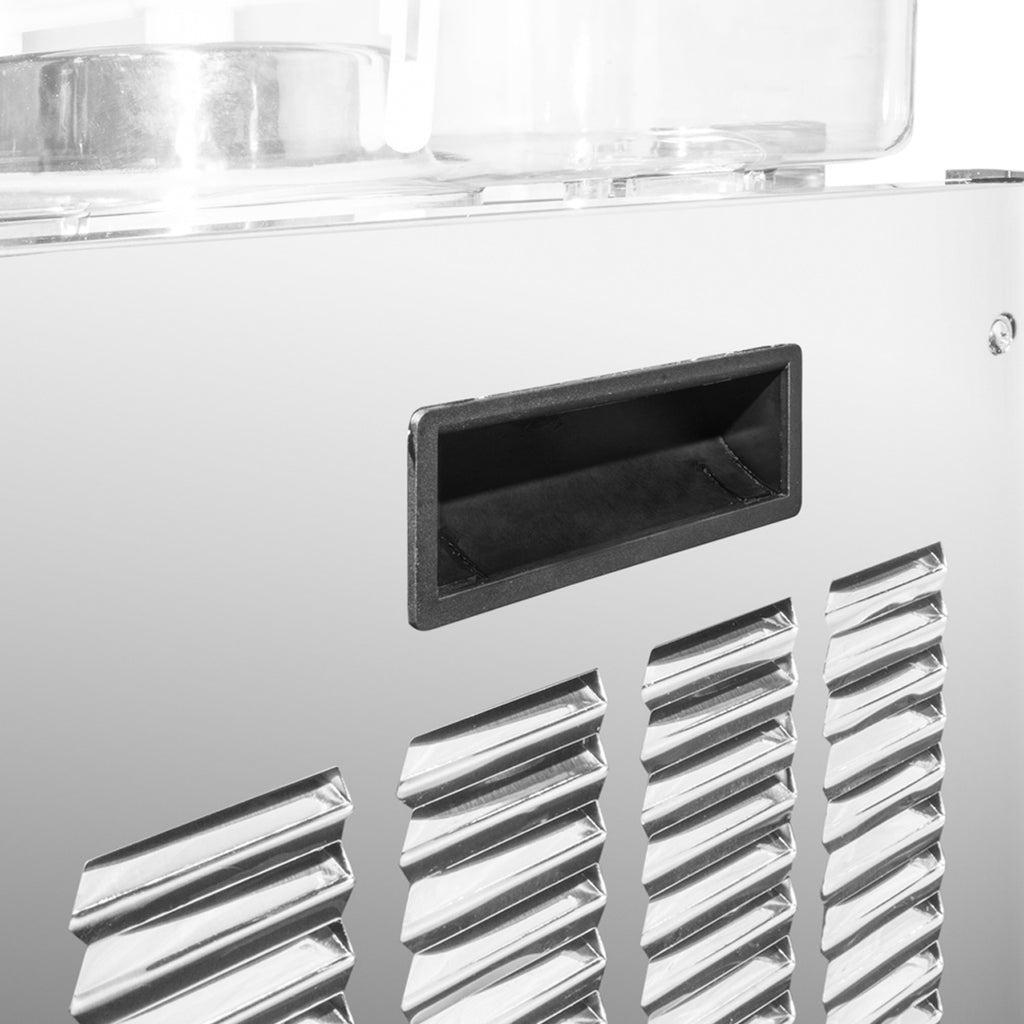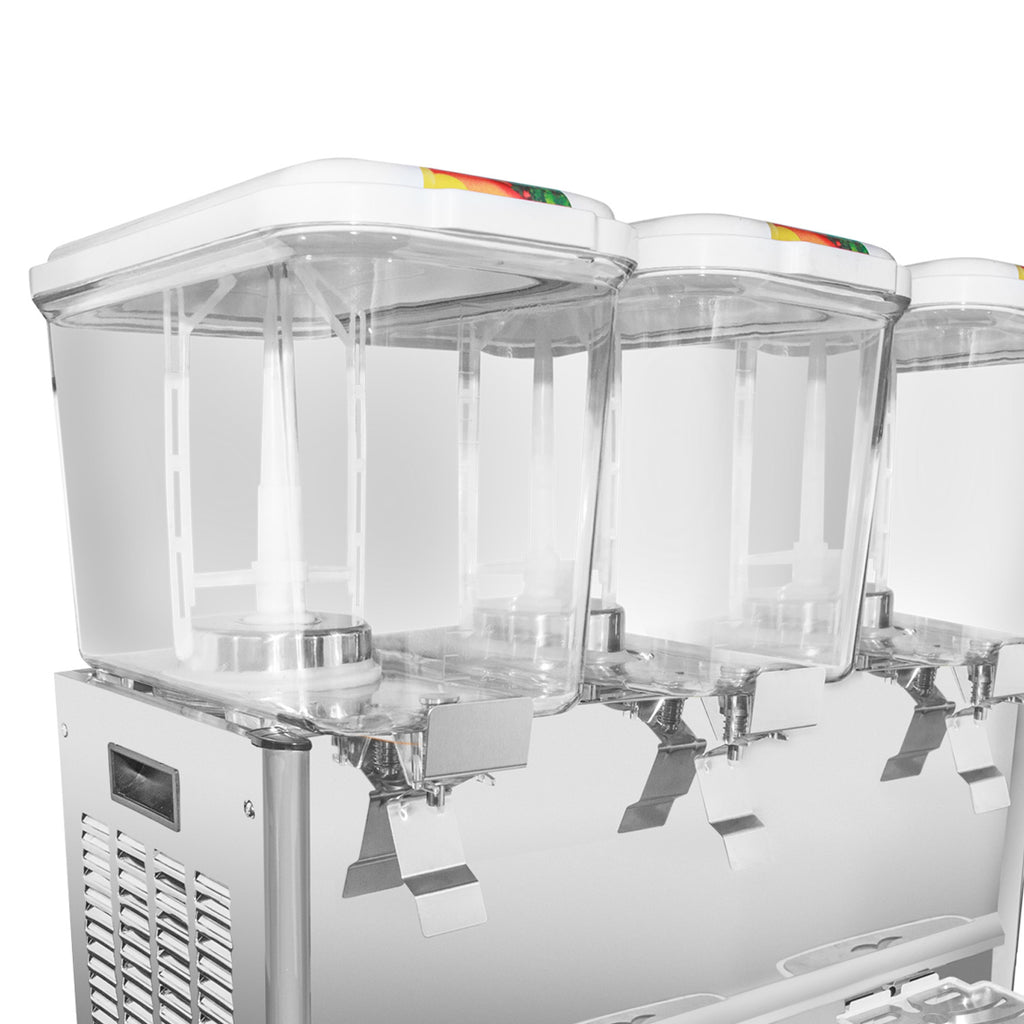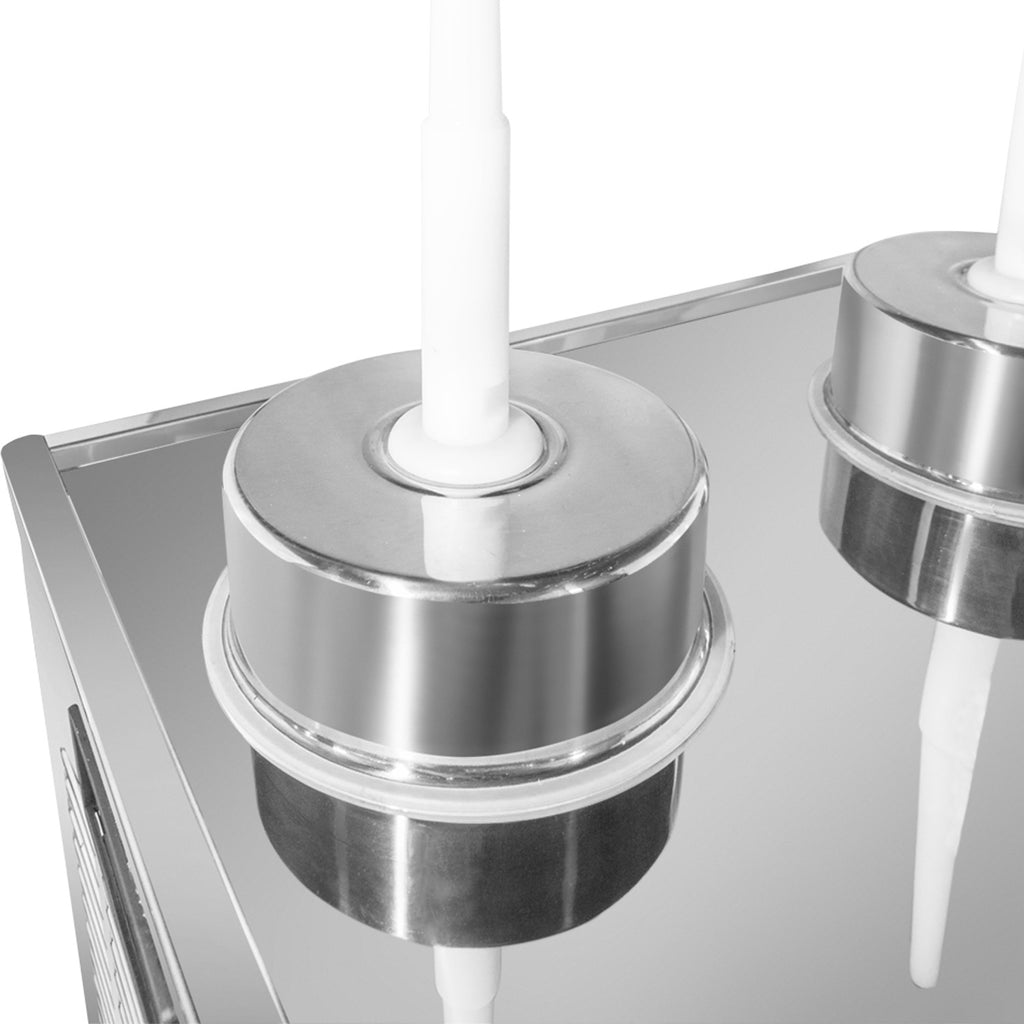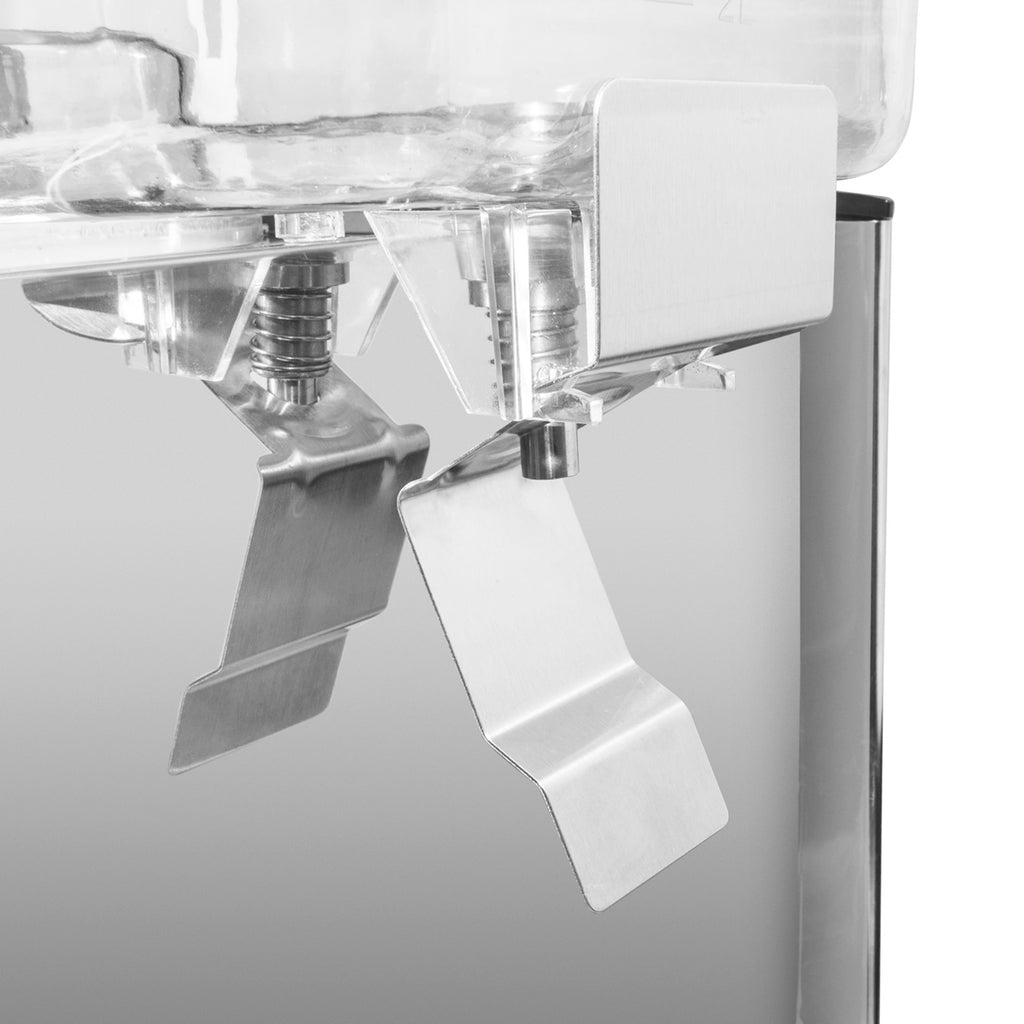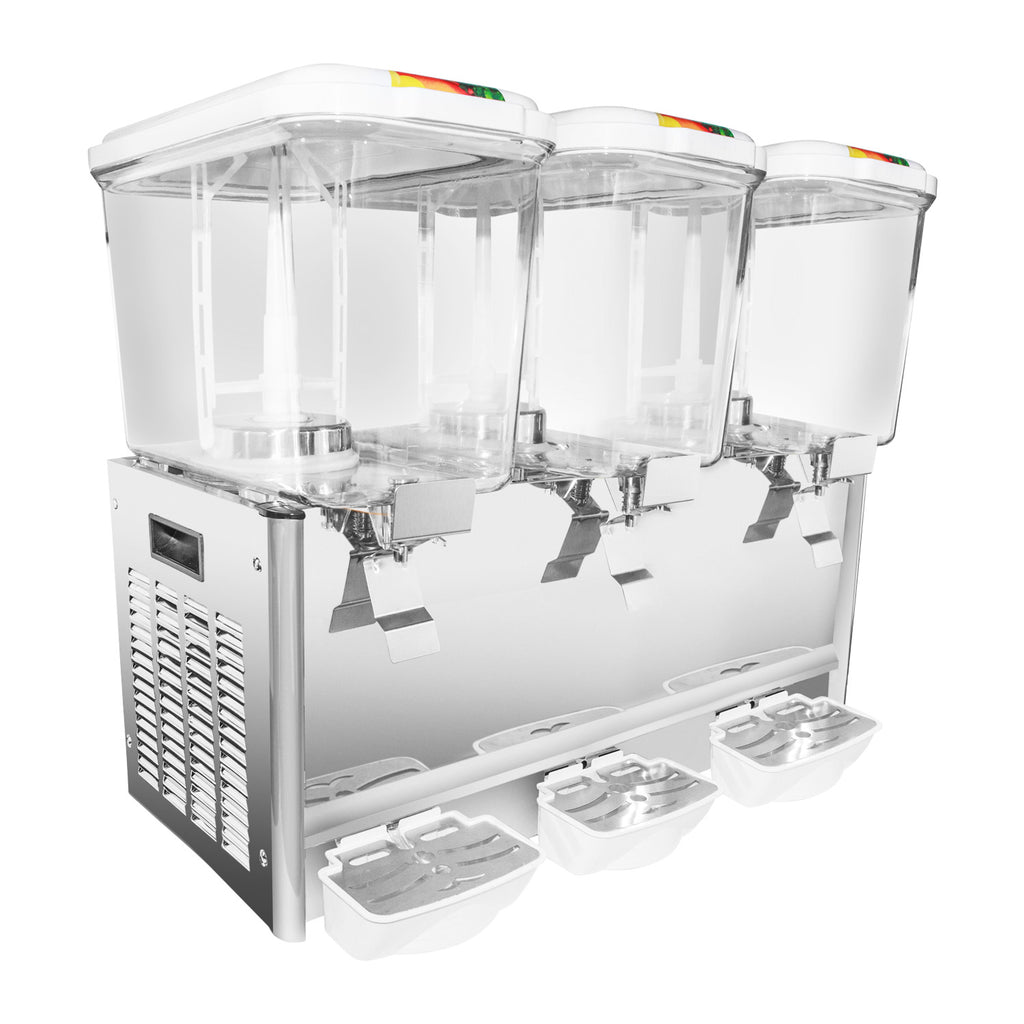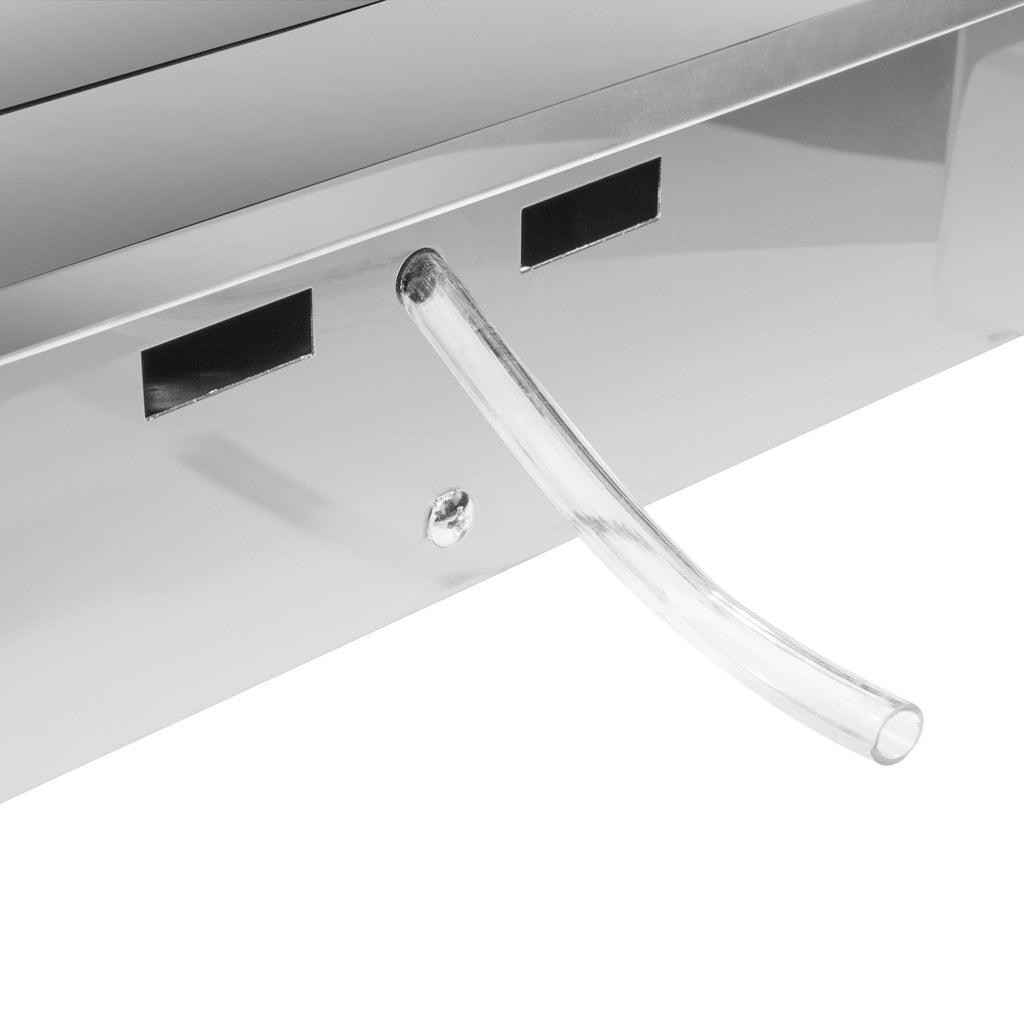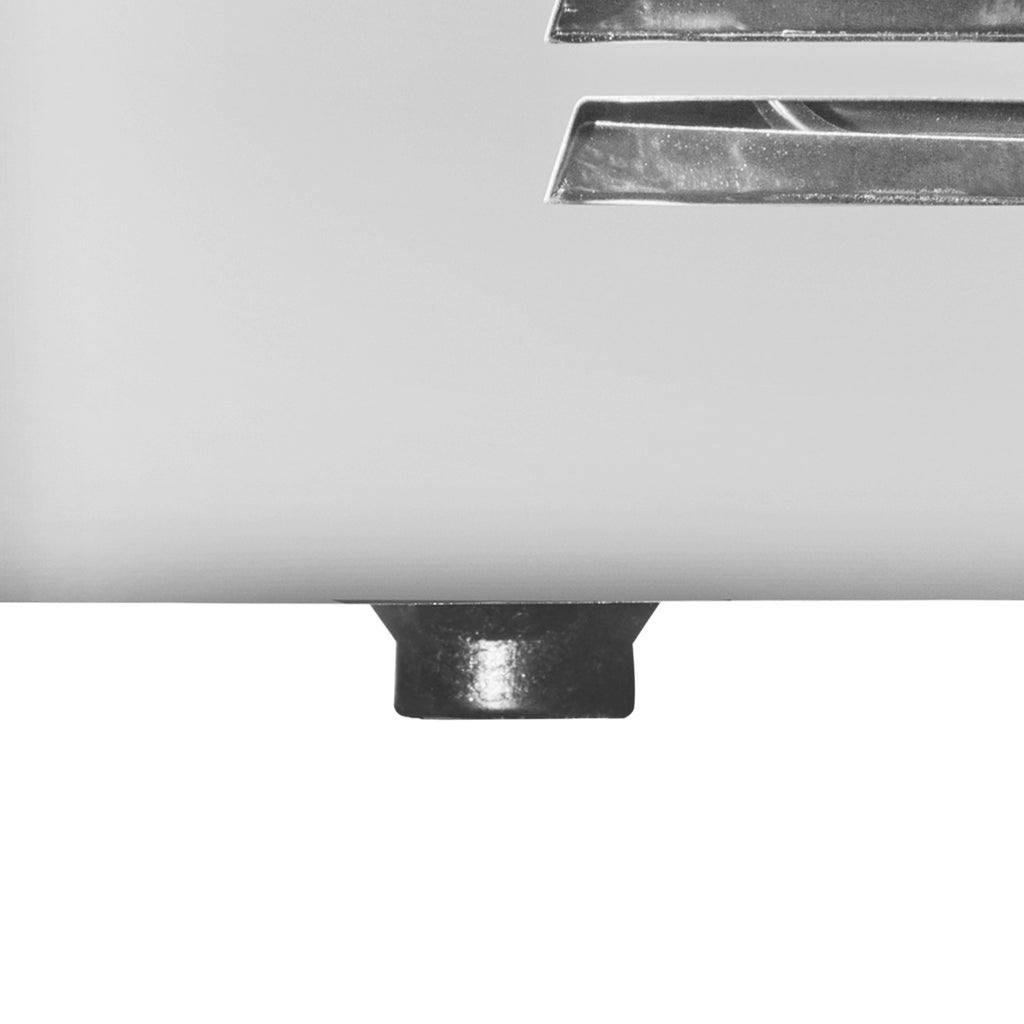 A-LYJ3 Beverage Dispenser | 3-Tank Cold Drinks Dispenser | 18 L x 3 | 110V
This beverage dispenser with 3 tanks gives you the opportunity to offer a wide choice of fresh cool drinks to your customers. High-quality materials and ease of use make this machine a great solution for any catering business.
A great solution for your catering business:
Self-serving device
If you are having a party or your business involves self-serving, this device is a great solution to meet high-volume customer demands. The large capacity of each tank requires seldom refill, leaving you more free time for other duties.
No spills and mess
Stainless-steel leak-free spigots at the bottom of each tank help to reduce the mess around. Removable residual boxes under the containers collect all the drips, helping to keep the tabletop clean.
Transparent tanks
The vessels are made of food-grade PC plastic, which is durable and unbreakable. As the tanks are transparent, it is convenient to control the amount of drink remained. Also, you can add some herbs and fruits to make your beverages taste and look better.
Important details:
✪ SECURE SEALING: stainless-steel evaporators are protected with sealing rings

✪ EASILY PORTABLE: built-in handles enable moving the machine from one place to another

✪ STIR&SPRAY: this feature keeps the drinks texture and temperature uniform

✪ REMOVABLE TANKS: the containers are easy to detach and clean after usage
SPECS: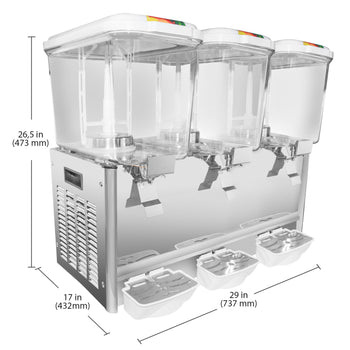 model:

A-LYJ3

machine size:

26.5" x 17" x 29"

material:

stainless steel body, PC plastic tank

voltage:

110V

shipping weigh:

90 lbs

machine weight:

86 lbs

temperature range:

45 - 54 F

power kw amp :

Cold: 350W (3.2 Amp)

capacity:

18L x 3
Reviews and Questions