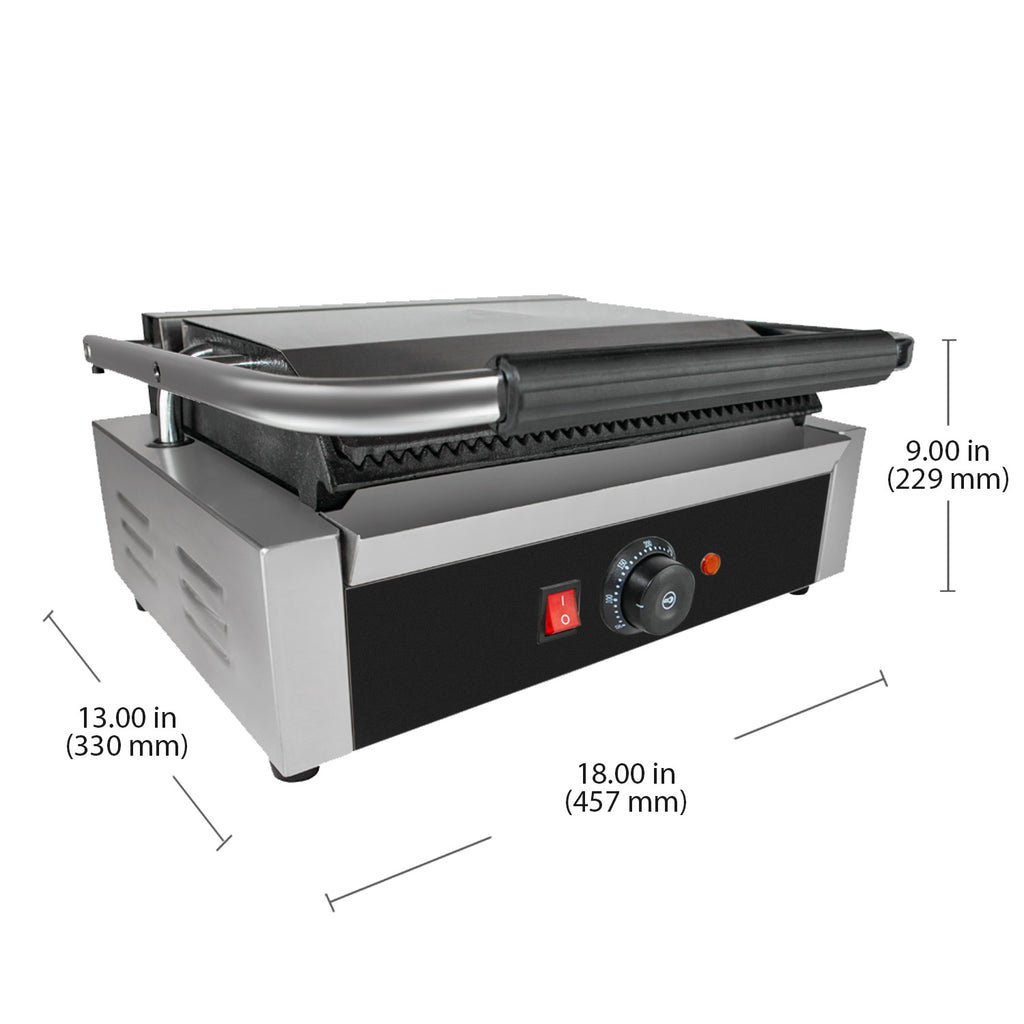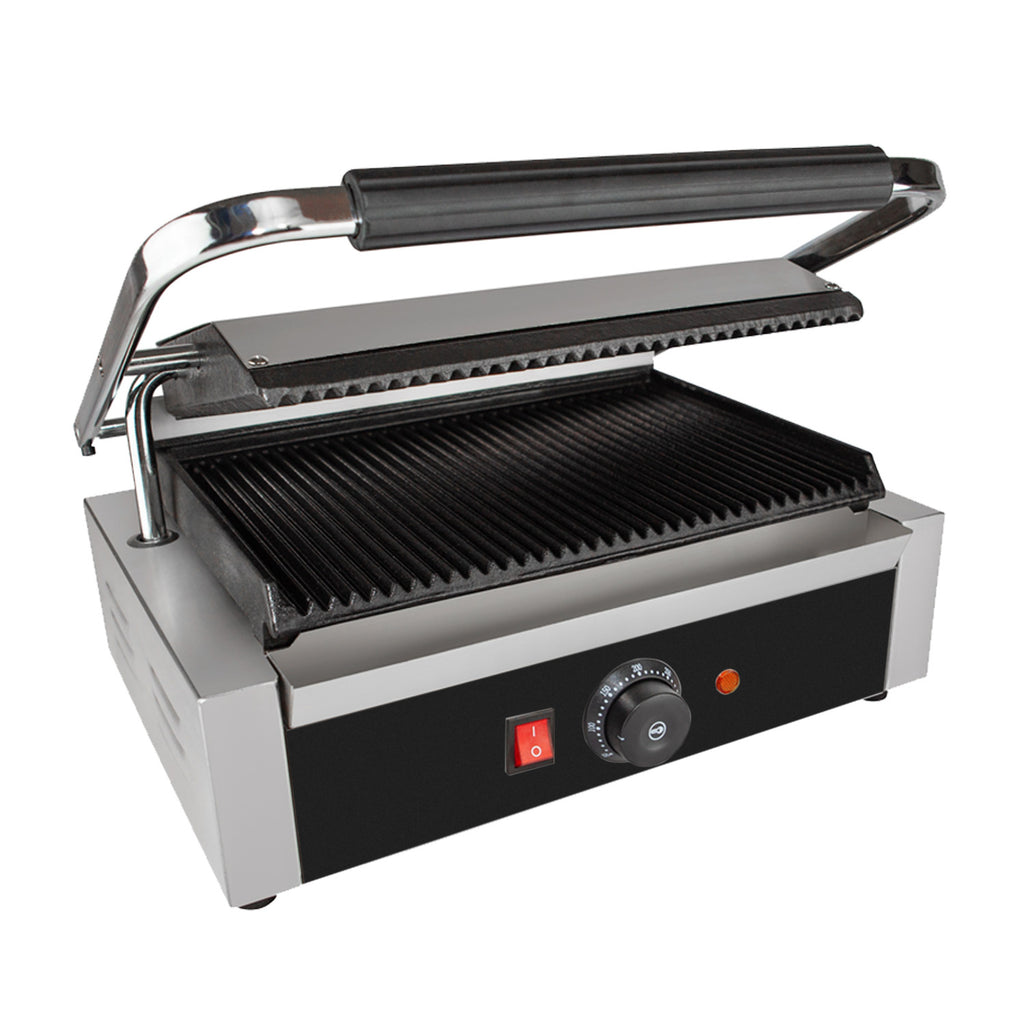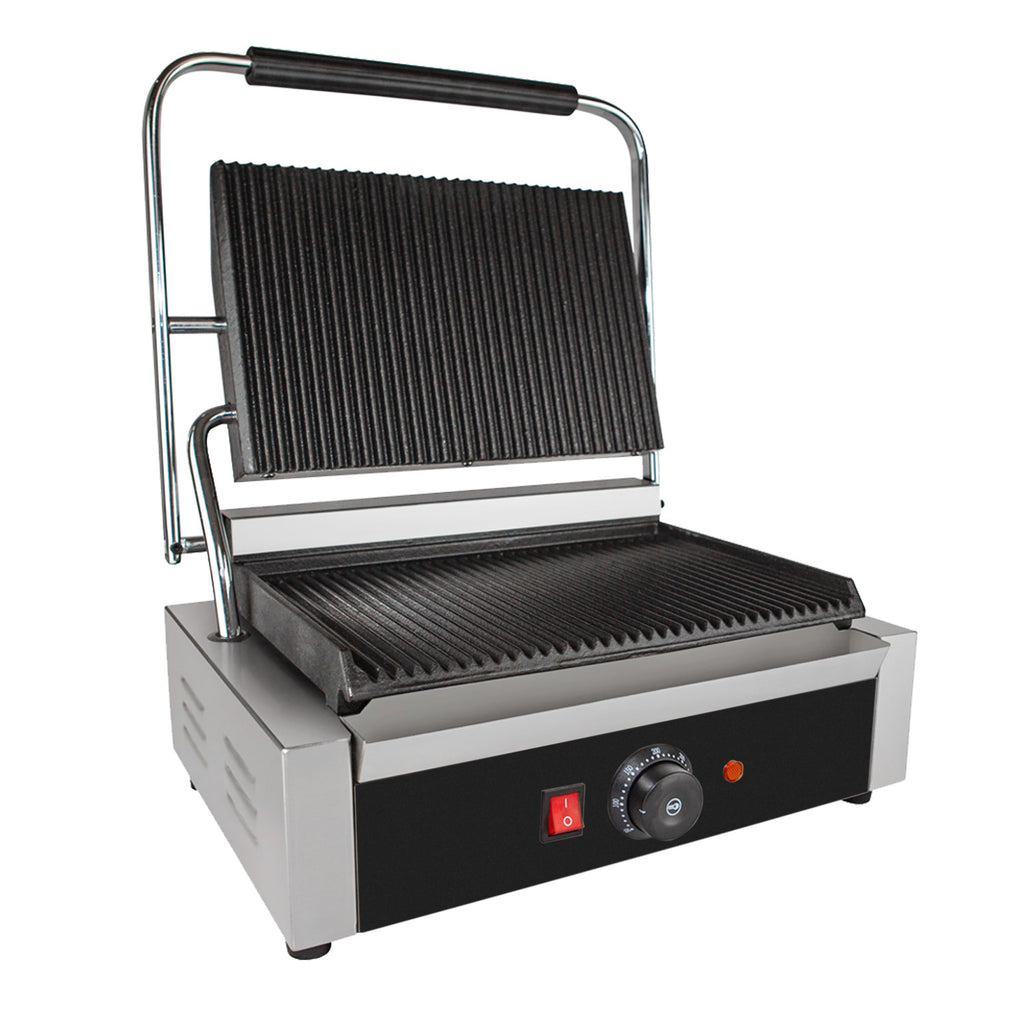 GR-690 Electric Panini Grill | Nonstick Sandwich Press | Manual Control
High-Grade Panini Press for Commercial Use
Due to relatively wide surface of this sandwich press, you can prepare two or three panini simultaneously. The machine is made of stainless steel, and the baking plates are covered with a nonstick coating.
Consider the advantages of this panini grill:
Nutritive product There are a few reasons why panini always remain popular among customers. A panini sandwich is nutritive, easy to take away and eat on the go. Just a perfect lunch for a busy person! User-friendly design All the operations are controlled with a switch on/off and a temperature control knob. So, the machine is absolutely easy to use. A wide heat-resistant handle makes it easy to lift and lower the upper plate. Healthy snack Due to the ribbed design of the heating plates, all the extra grease is collected in a residual tray. That helps to minimize fat in the panini, making it a healthy snack option.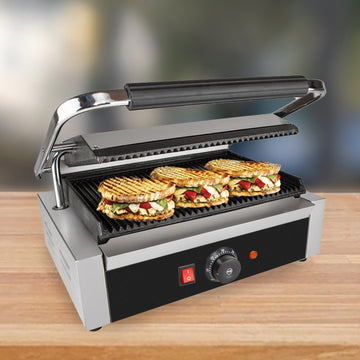 Have a closer look at this grill:
✪ MANUAL CONTROL: the temperature is adjustable with a knob on a front panel

✪ PLASTIC HANDLE: a comfortable handle protects your hands from heat

✪ NONSTICK COVER: with a nonstick coating, it is easy to clean the machine after use

✪ STABLE FEET: the device is secured on the tabletop with four tiny feet
Reviews and Questions