AP-542 Poffertjes Maker | Dutch Mini Pancakes | Poffertjes Baking Machine | 25 pcs | Single | 110V
Make Mini Dutch Deliciousness
Have you ever heard about poffertjes? It's a traditional Dutch batter chumming. Poffertjes look like mini soft slapjacks. They are normally made with yeast powder. This deliciousness has a fluffy sponge structure. It's a perfect decision for a snack or breakfast. Cook many delightful pancakes at one time with this poffertjes maker!
Handy Pancakes Grill
Perfect breakfast with a light texture
With special baking molds, poffertjes have perfect round shape, they are golden-brown on the top, and have fluffy spongy texture inside. Freshly cooked poffertjes are so appetizing that your customers won't resist to come back again.
Lovely poffertjes may be served in different ways
These mini pancakes may be served with dulcet toppings like syrup, cream, or berries. In the Netherlands, poffertjes are commonly sold in dozens with a handle of butter in the center and strewed with sugar powder. You can also eat it with fruit, gelato or jam.
High Machine Quality
Due to its capacity, this machine has a perfect size, which fits to even very small kitchens. At the same time, the capacity is enough to meet the demand of a small bakery. The nonstick molds can be easily cleaned with a damp rag.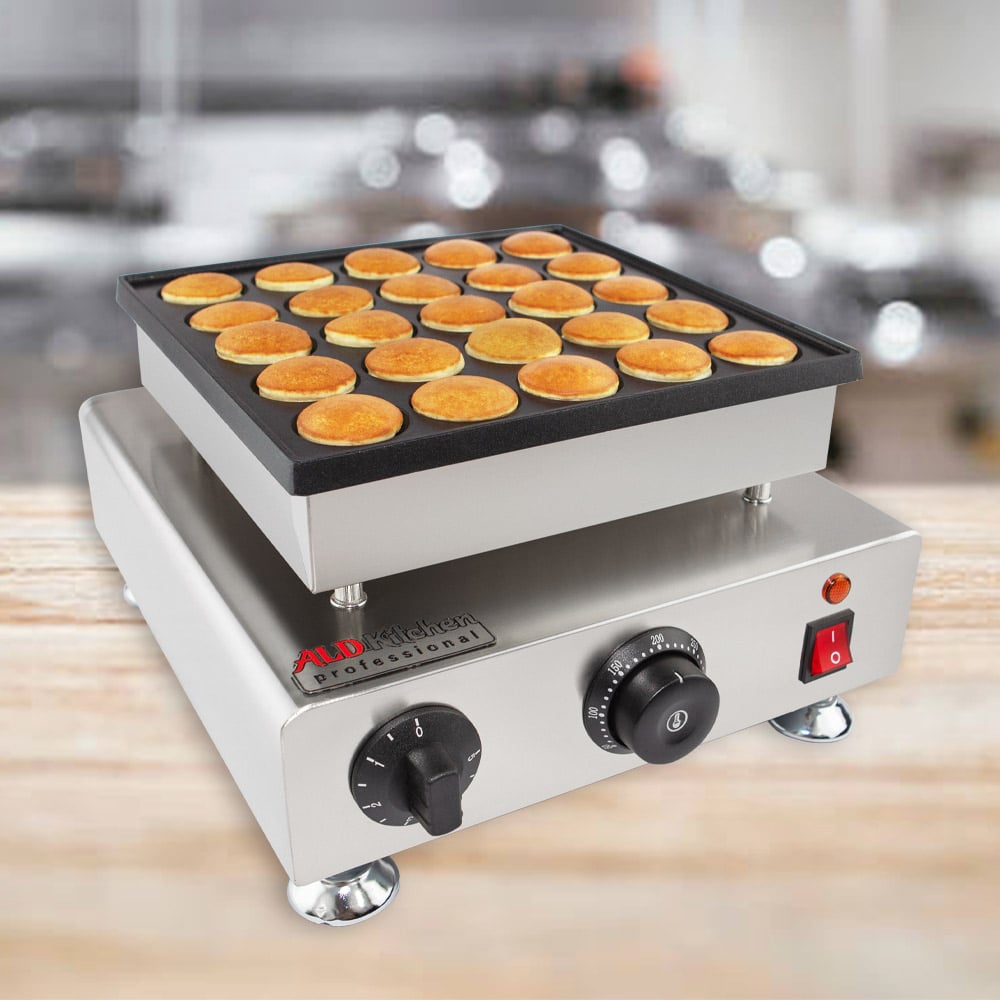 Why should you choose this pofferjes maker?
✪ USER-FRIENDLY: regulable control handle, and power button makes this apparatus very easy in usage

✪ EVEN HEATING: The upper-class conductive aluminum plate spreads, heating smooth, precluding pancakes from burning

✪ COMPACT: solid feet helps to keep the surface away from scrapes and allows the device to be moved easily

✪ WELL-SERVED: the mini form of pancakes provides facile grilling, and also such small pancakes are convenient to eat as a snack
SPECS: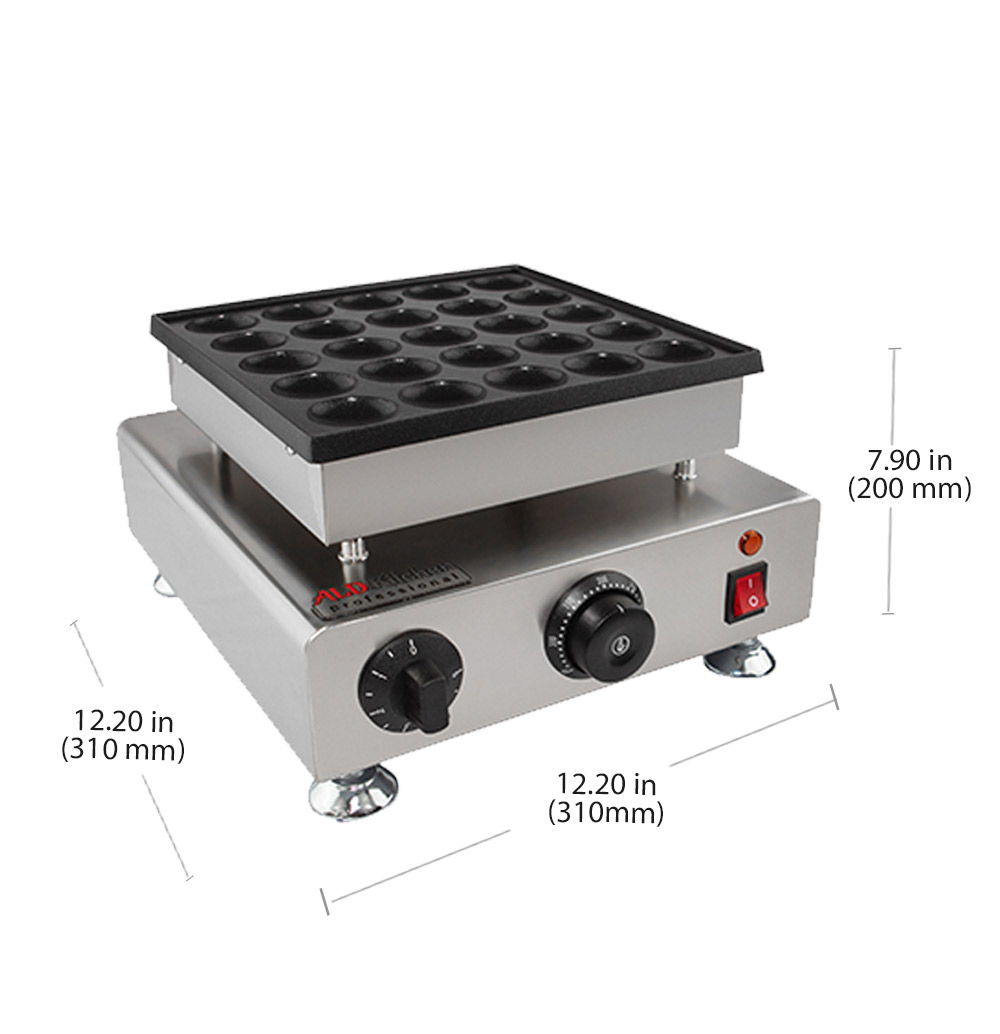 model:

AP-542

machine size:

12.2" x 12.2" x 7.9"

voltage:

110V

shipping weigh:

15.4 lb

body type:

Surface

control type:

Manual

temperature range:

120-570°F

materials:

Stainless steel

power kw amp :

800W (7.3 amp)

cooking time:

3 min

product shape:

Round

no of products:

25
Poffertjes Accessories