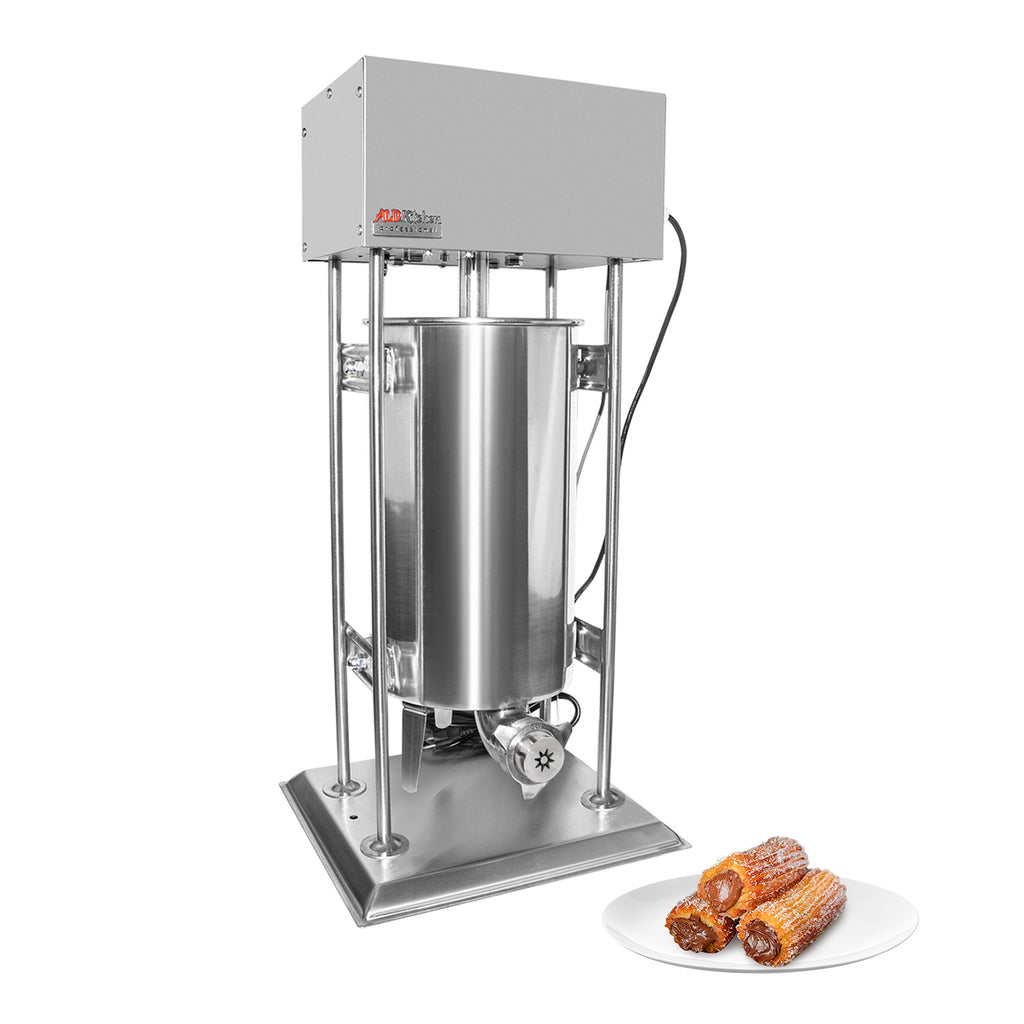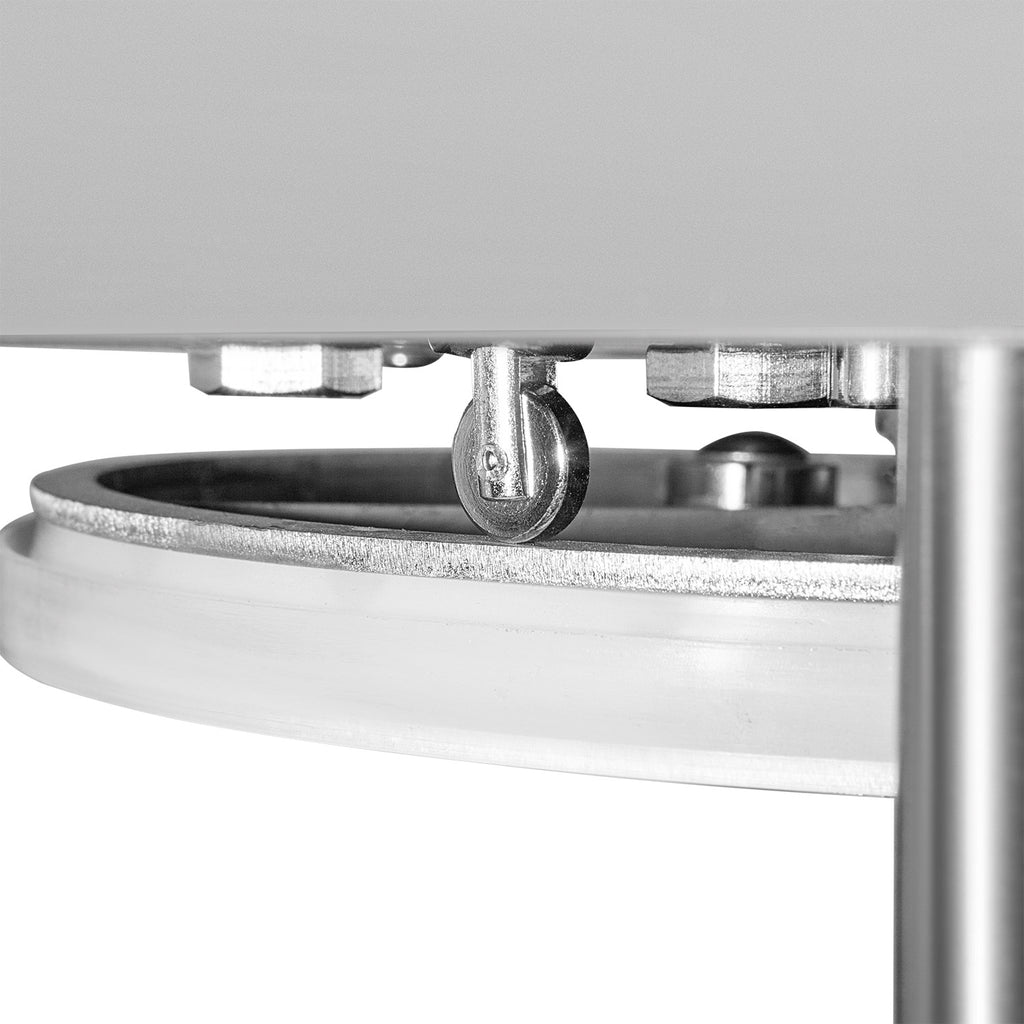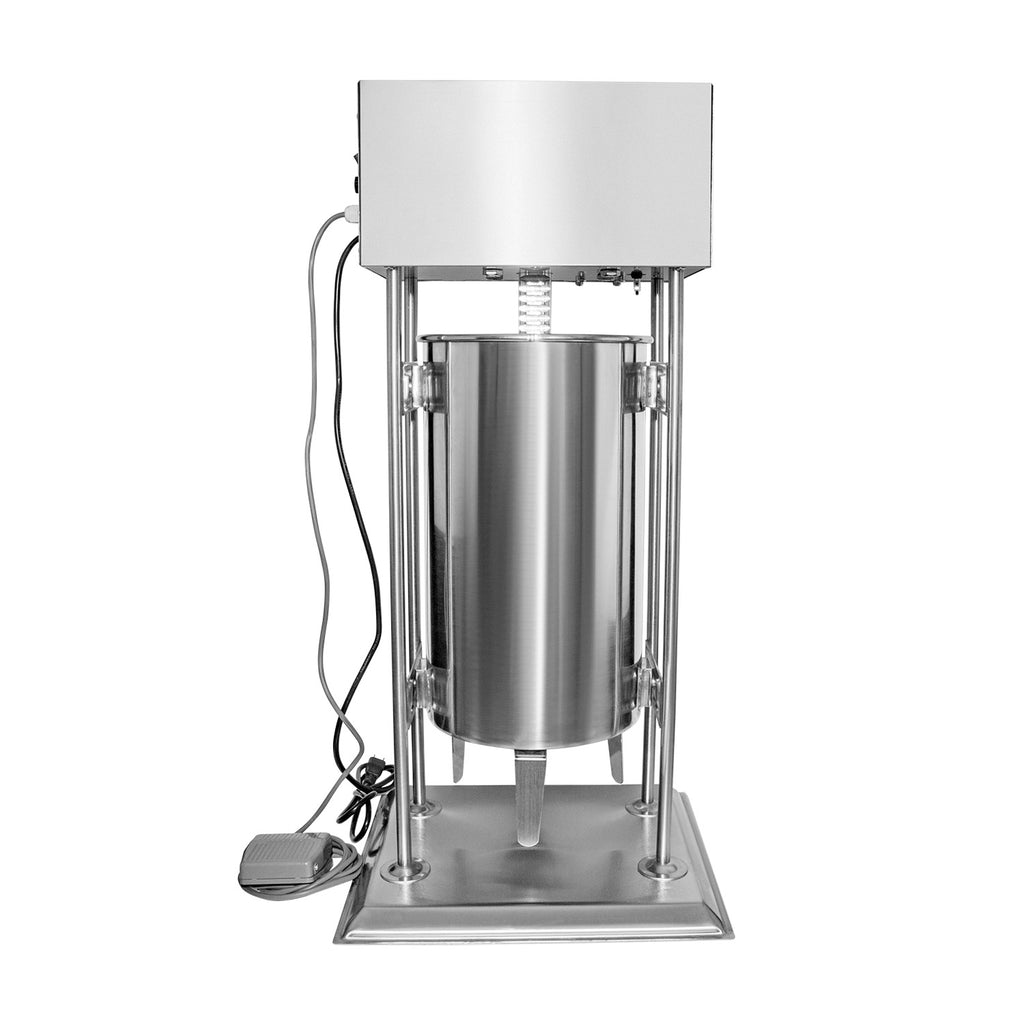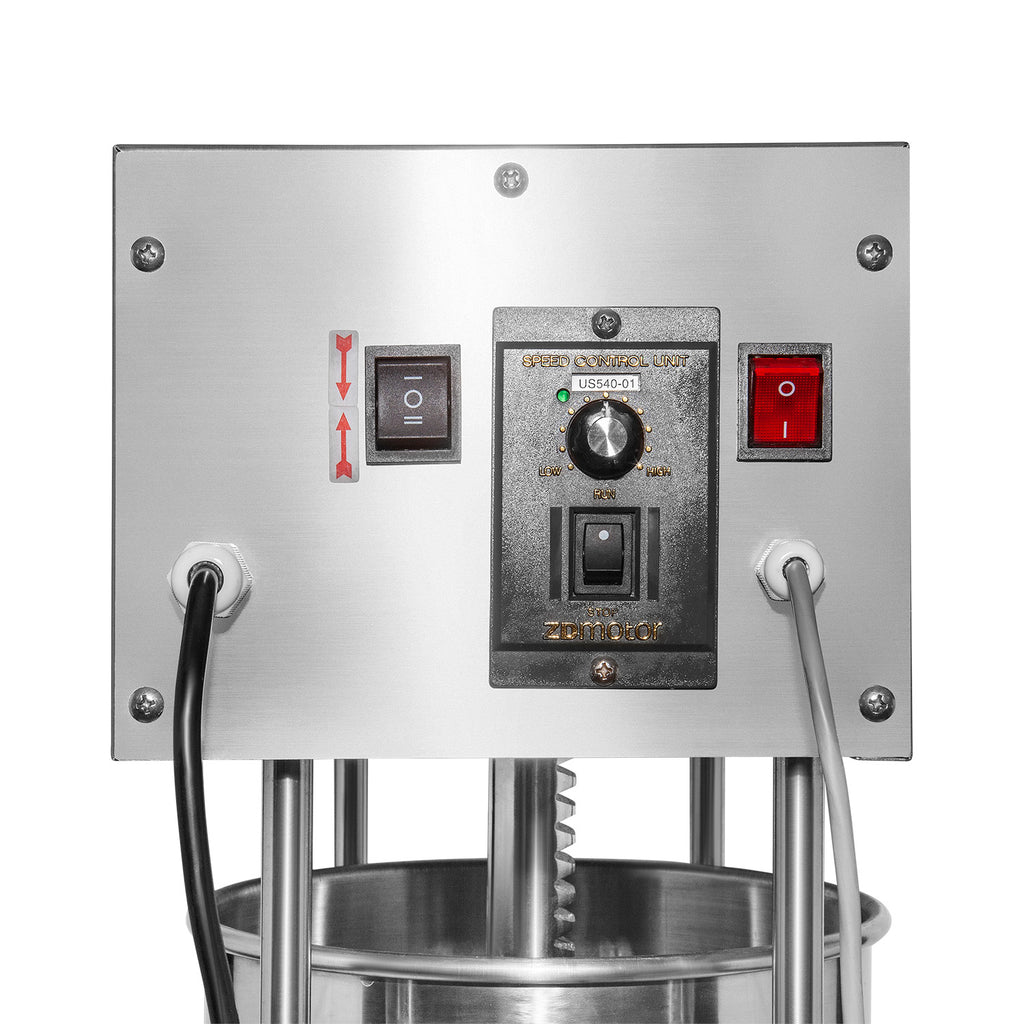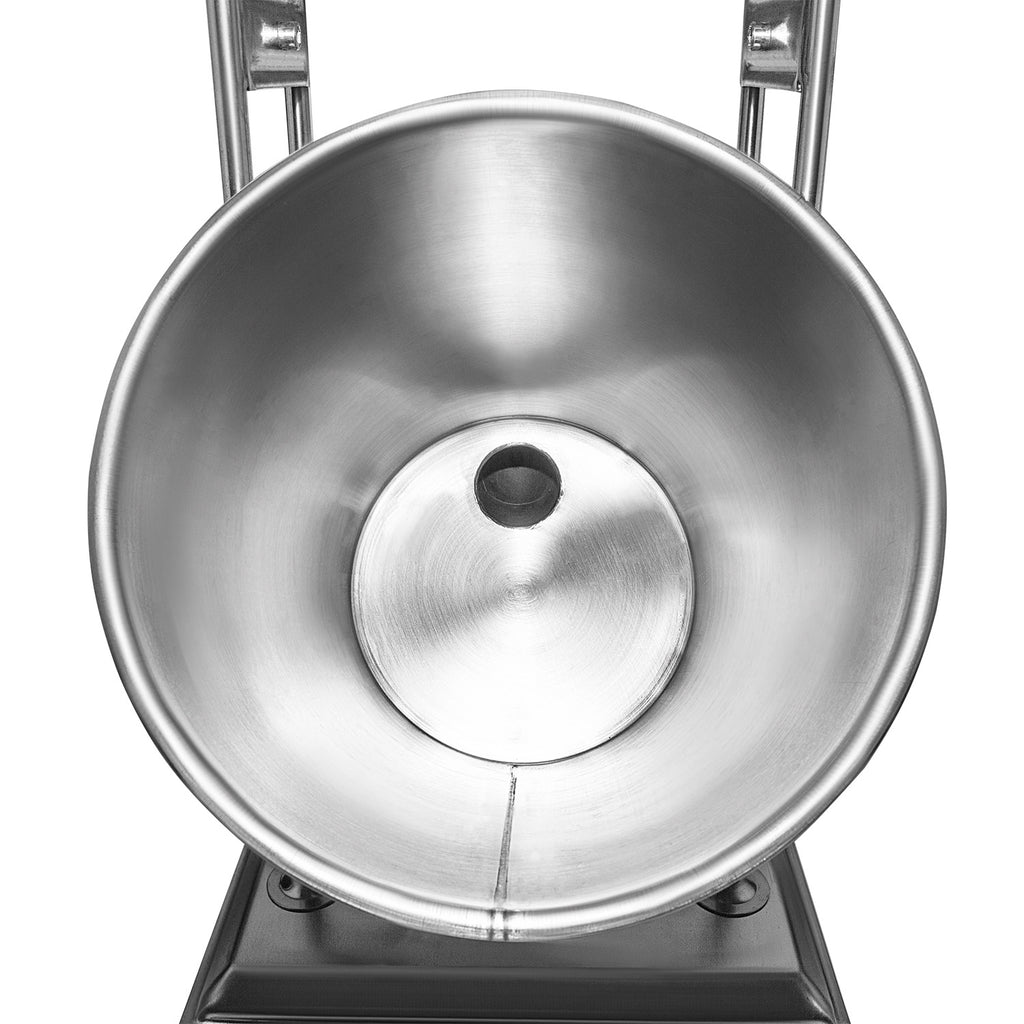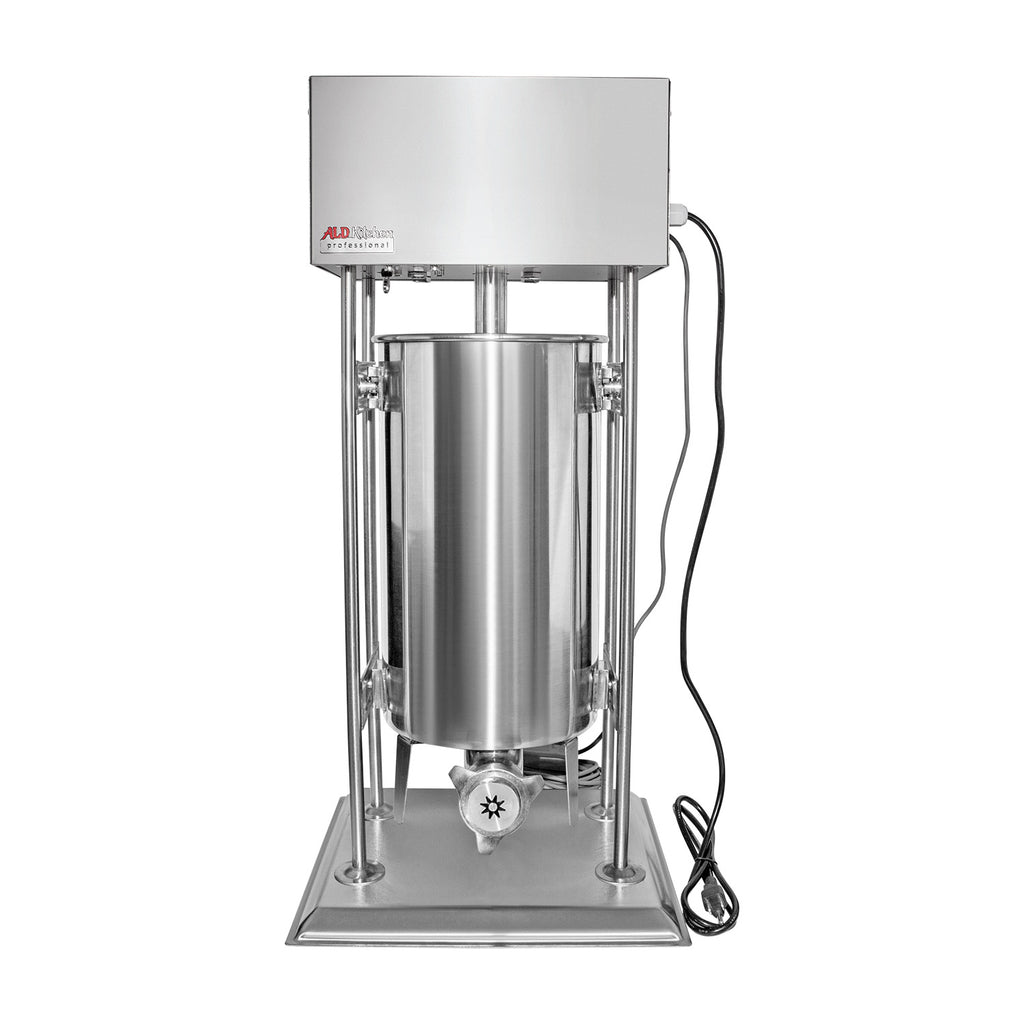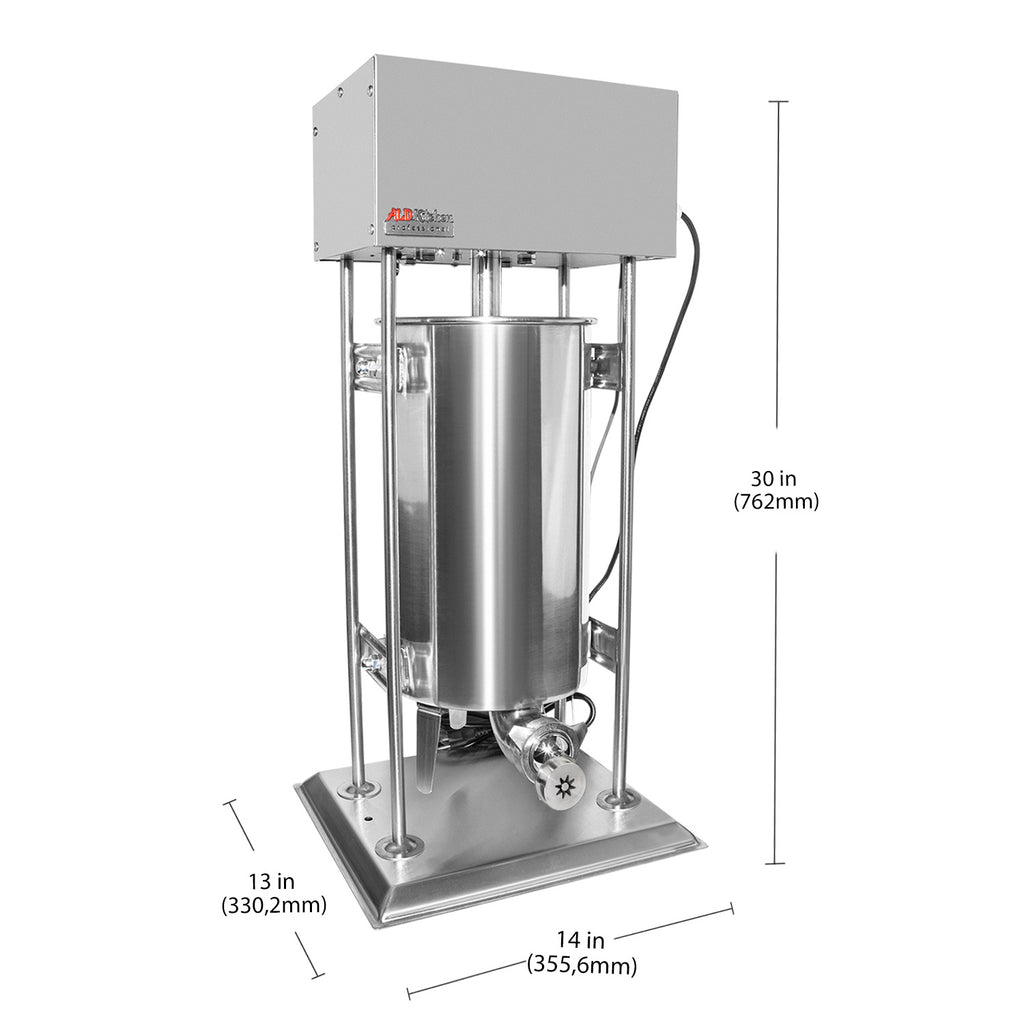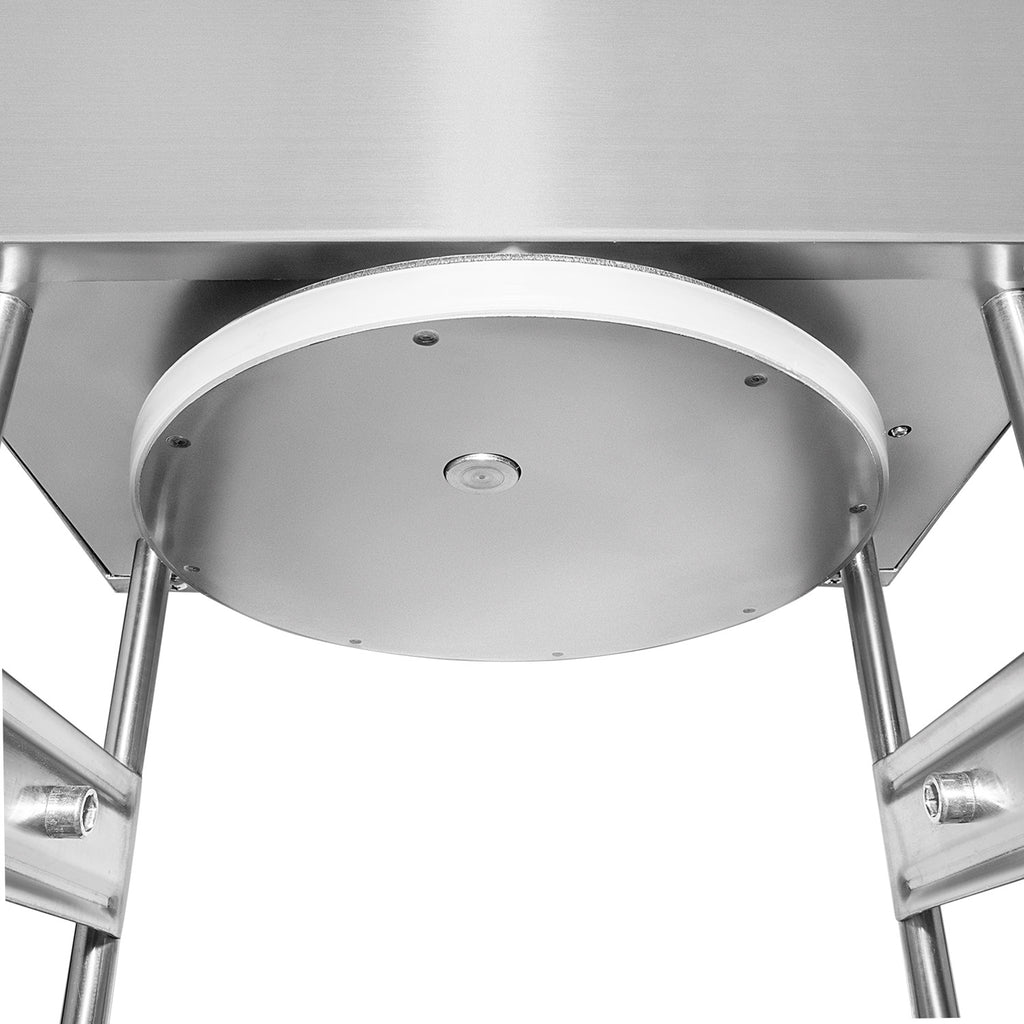 A-FCM15 Churro Maker | Vertical Electric Churro Machine | Stainless Steel | 15L | Pedal Control | 110V
Professional Churro Maker for Big and Smal Business
This industrial churro maker is intended for business use in restaurants, cafes or churrerias, specialized in this Spanish dessert. The machine is made of stainless steel and equipped with the gearing system. Several nozzles for making churros of different shapes, the hollow ones as well, come together with the machine.
Why buying this churro maker for your business is worth?
Famous dessert
Although churros are initially a Spanish dessert, their fame went far beyond Spanish borders. Crunchy on the outside, churros remain deliciously soft inside. They are usually served for breakfast together with hot chocolate. People also like them as a snack during the day or for a dessert after a meal. 

Smooth operation
The foot pedal is used to control the automatic lifting cylinder. A special gearing system helps to easily release the plunger for fast refilling. The speed of the pistol plate is regulated by the corresponding button. Due to its vertical design, the churro machine takes little space and suits for even a small kitchen.
Various nozzles
A set of nozzles sold with this churro maker allows cooking different types of churros, including hollow churros ready for filling. Traditionally churros are stuffed with chocolate or cream, but you can also make less common, but still tasty savory churros, stuffing them with cheese or other fillings.
Take a close look at this churro machine!
✪ EASY TO CLEAN: the machine can be disassembled for cleaning the parts which have contact with the food

✪ PEDAL CONTROL: the process is controlled by a switch and a pedal device together with a gear system

✪ SPEED CONTROL: the speed level can be changed in case if a pistol plate moving too fast or too slow

✪ SET OF NOZZLES: with these nozzles, you can vary the thicknesses and the lengths of churros you serve
SPECS:
model:

A-FCM15

package size:

32.7" x 18.5" x 15.7"

machine size:

30" x 14"x 13"

material:

Full stainless steel

voltage:

110V

shipping weigh:

77.0 lbs

machine weight:

64 lbs

control type:

Pedal

power kw amp :

40 W (0,36 Amp)

product shape:

Vertical

no of nuzzles:

5

capacity:

15 L
Reviews and Questions
Churro Accessories