Special Offer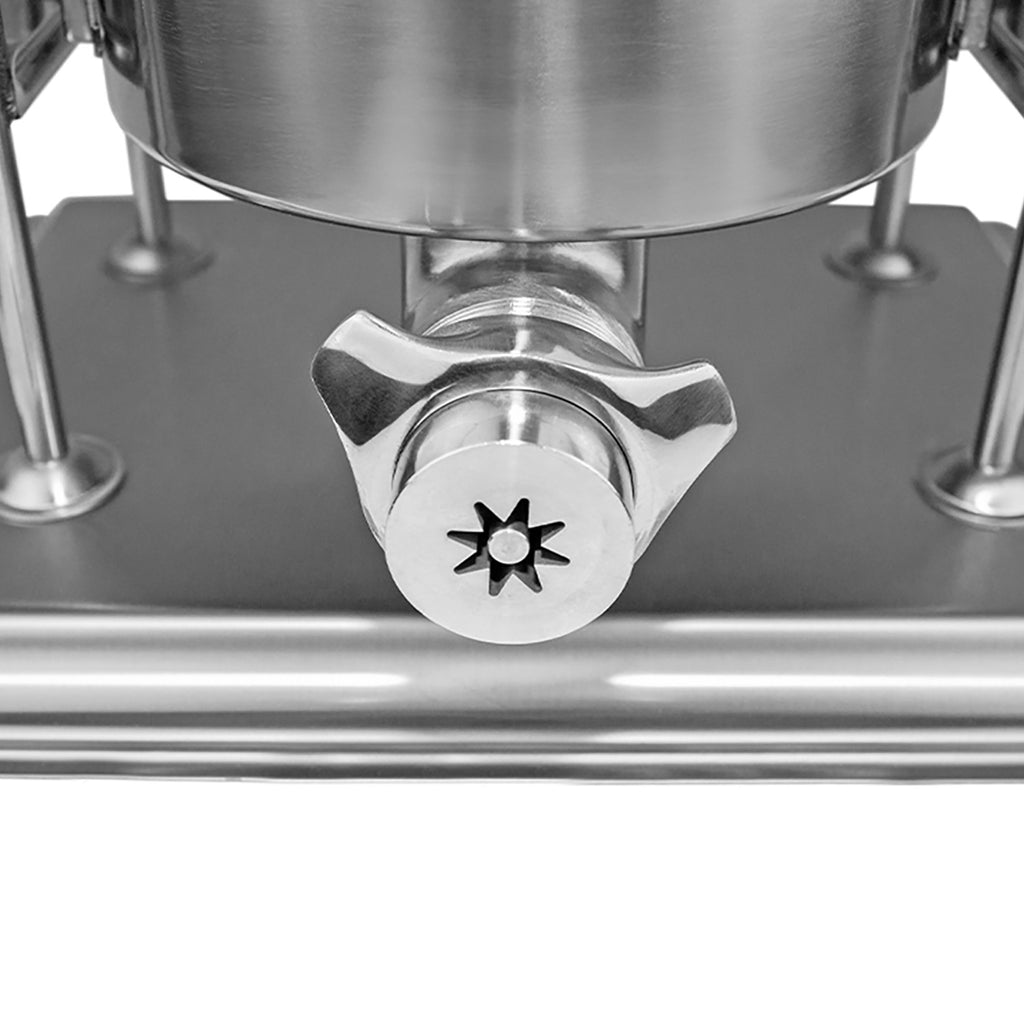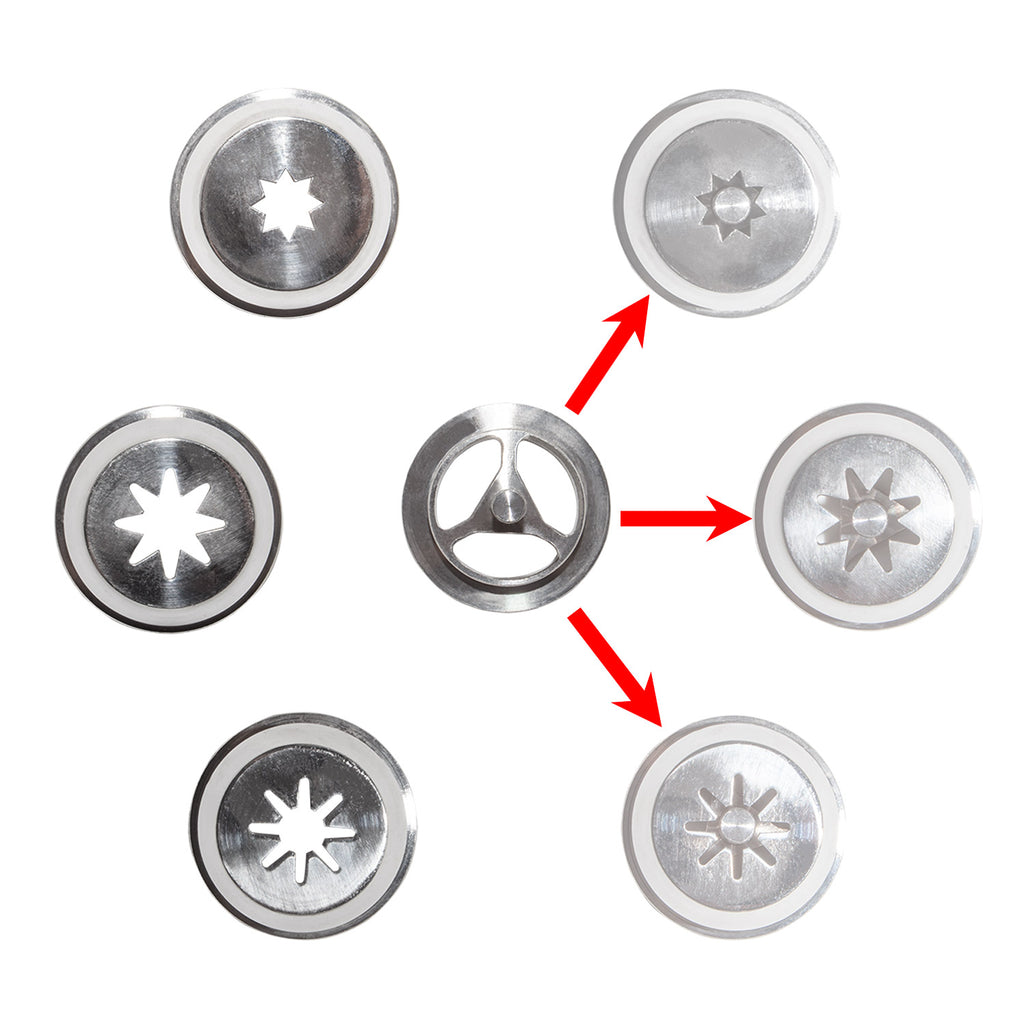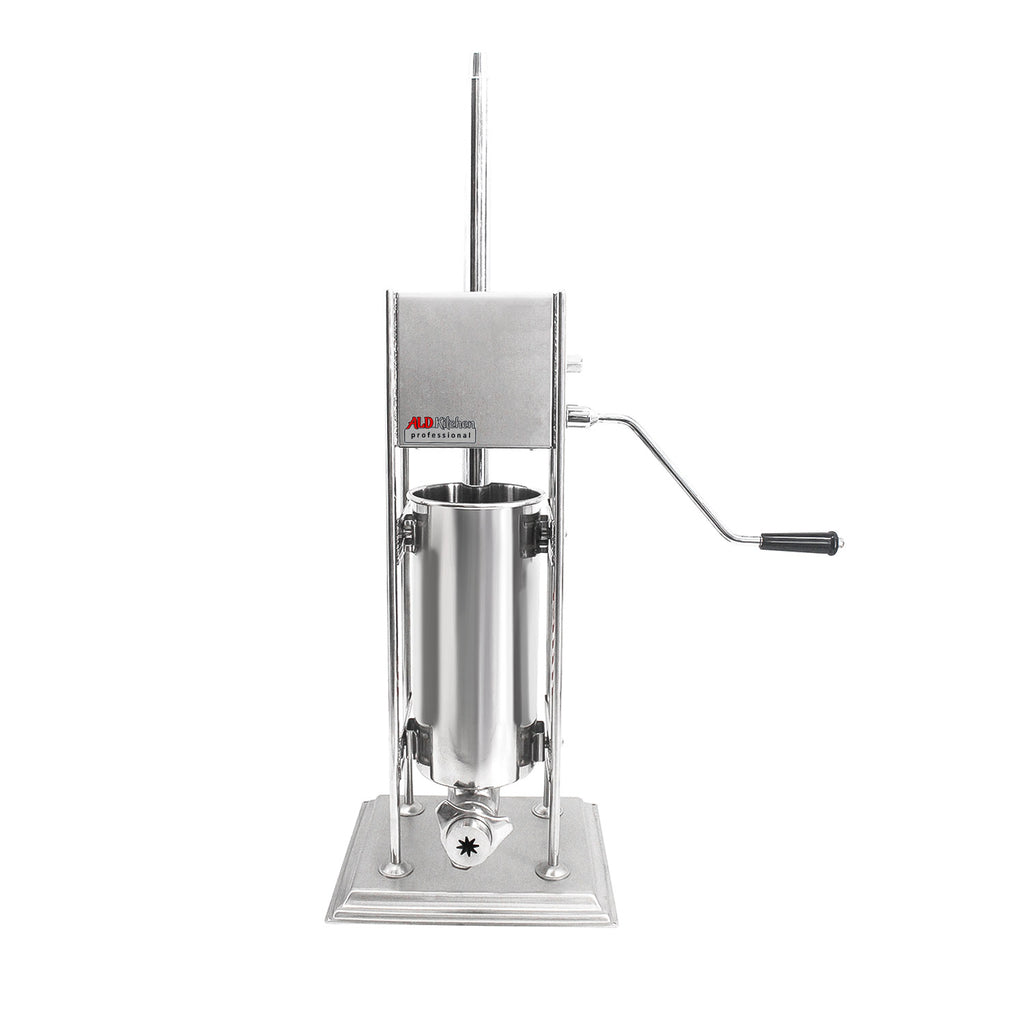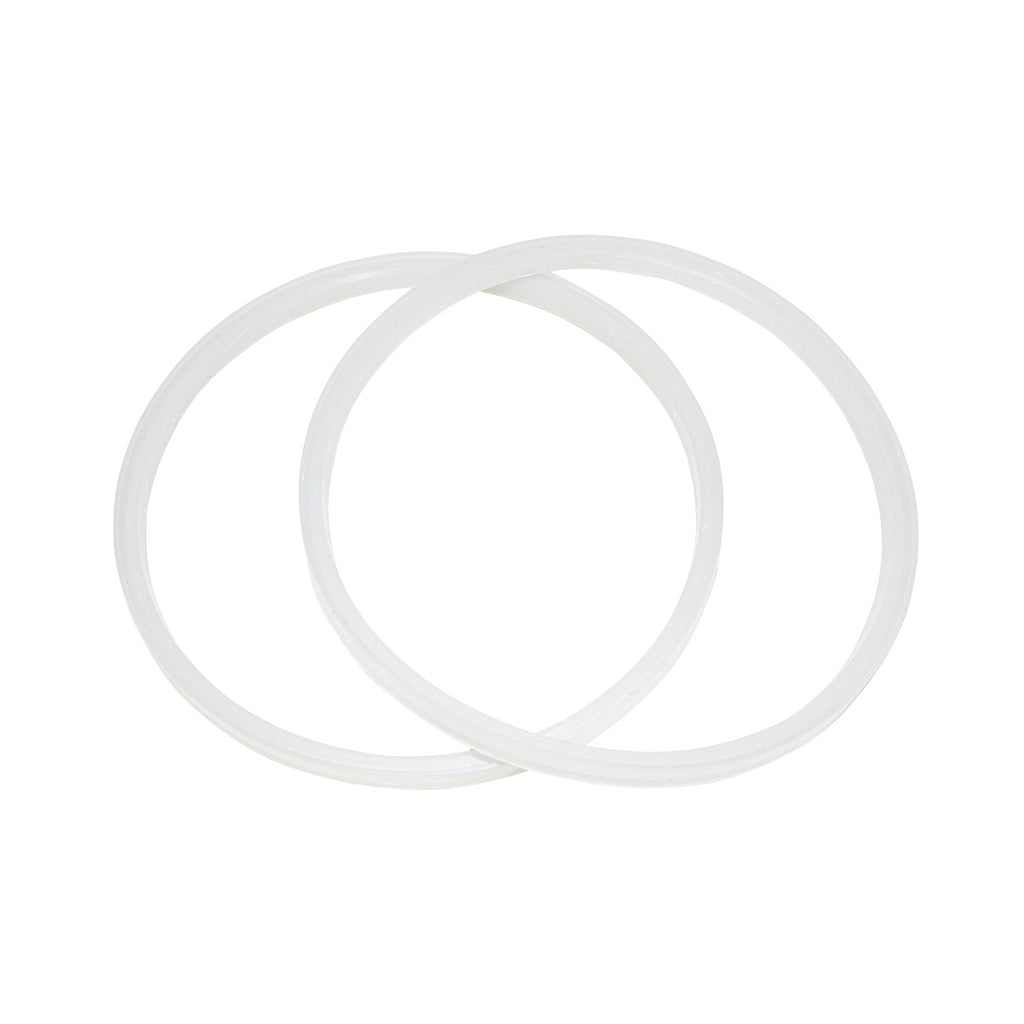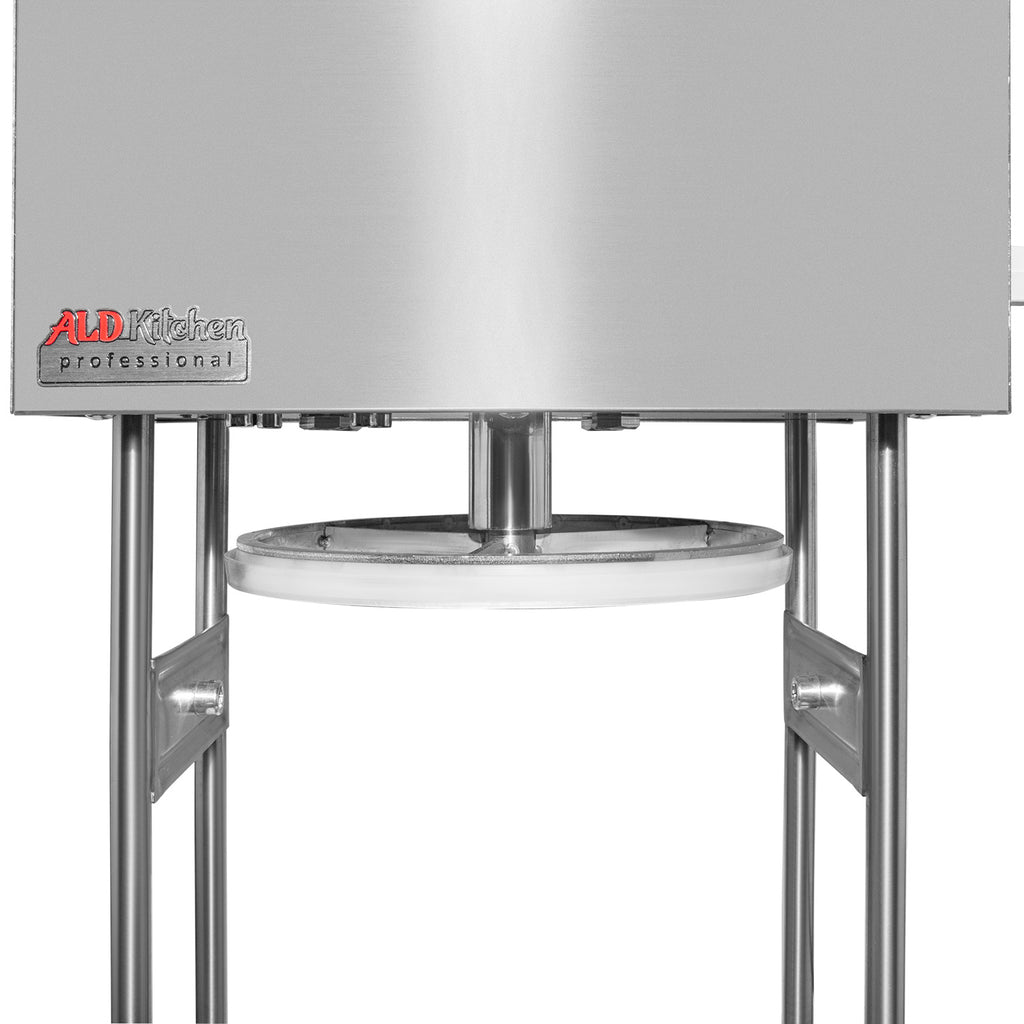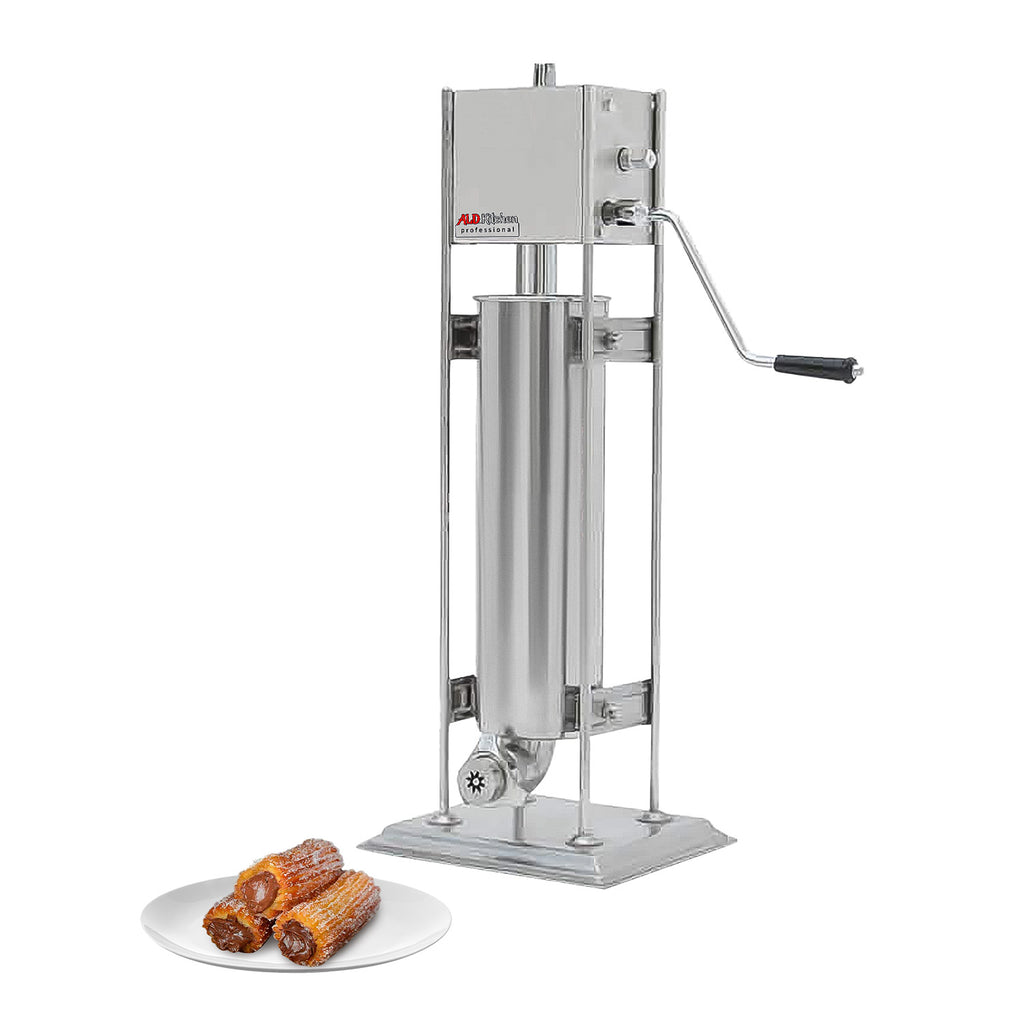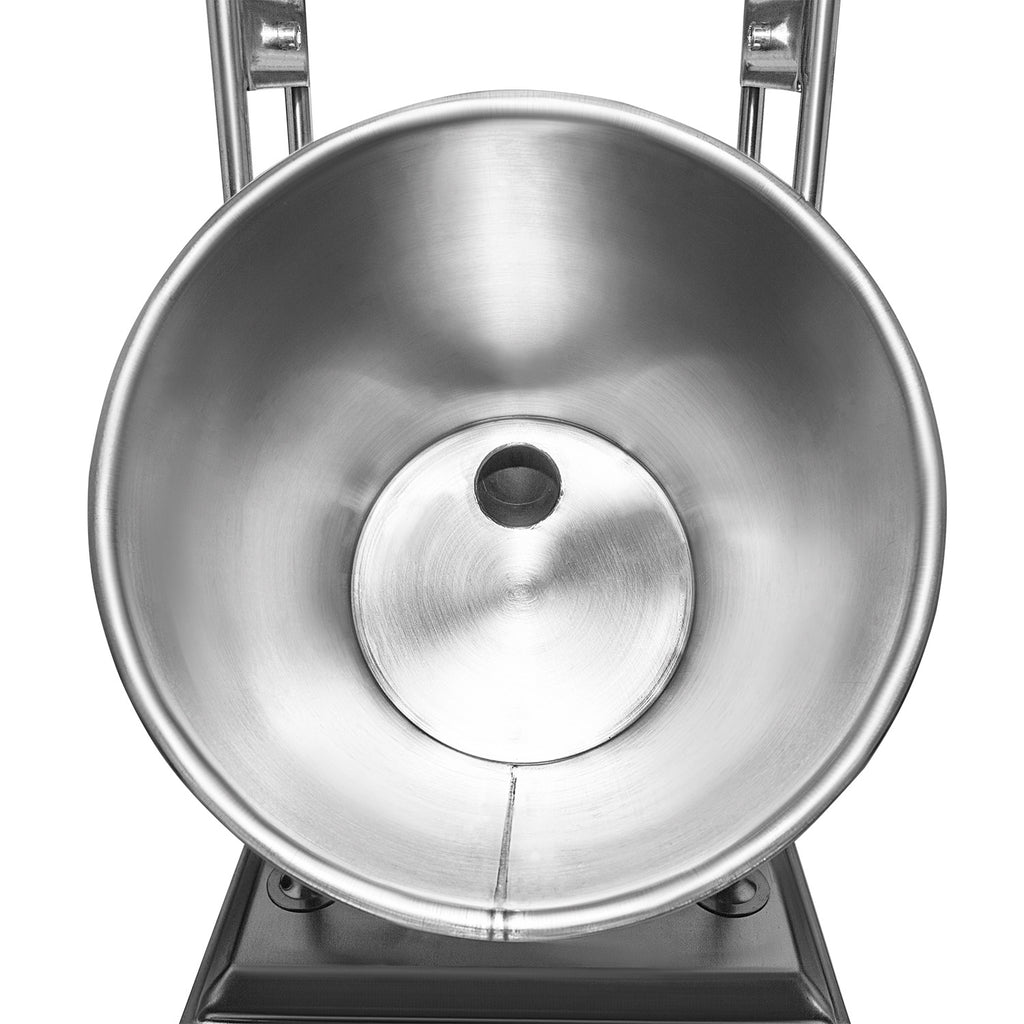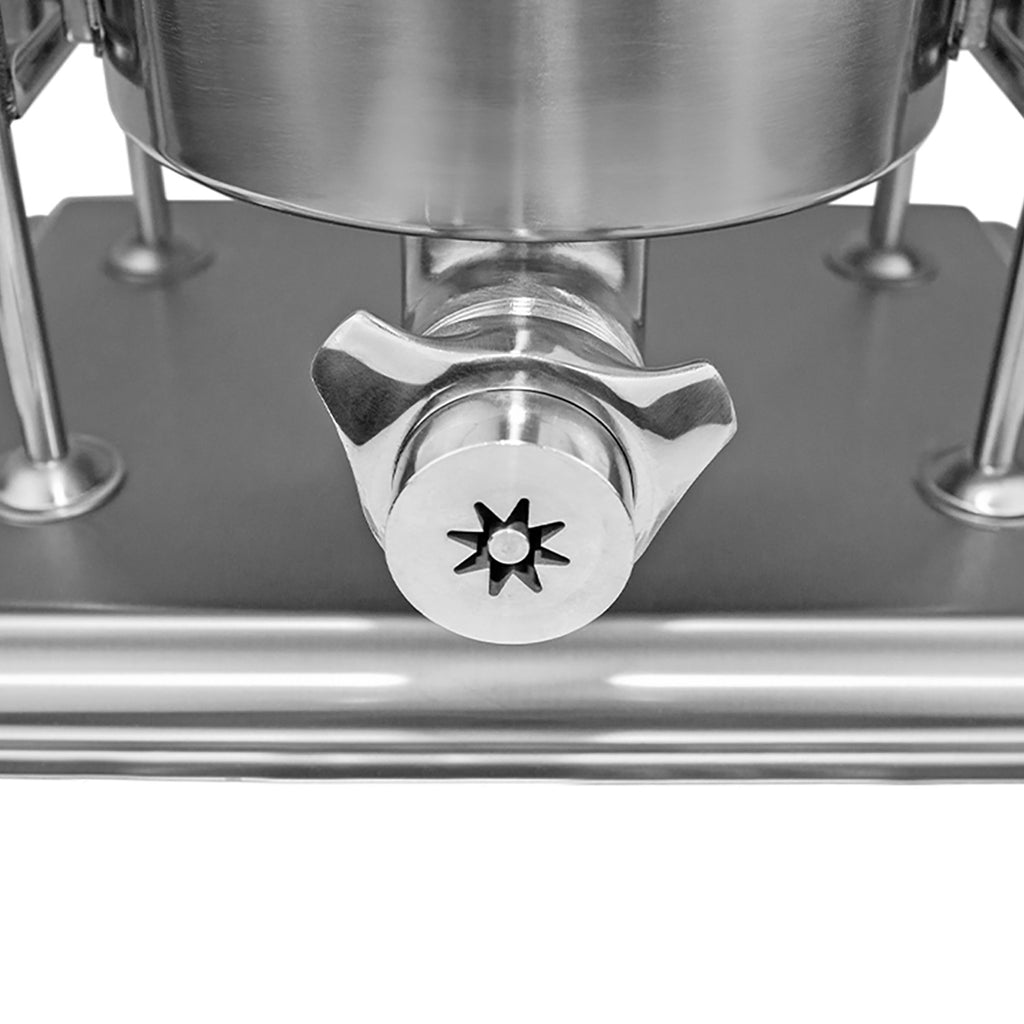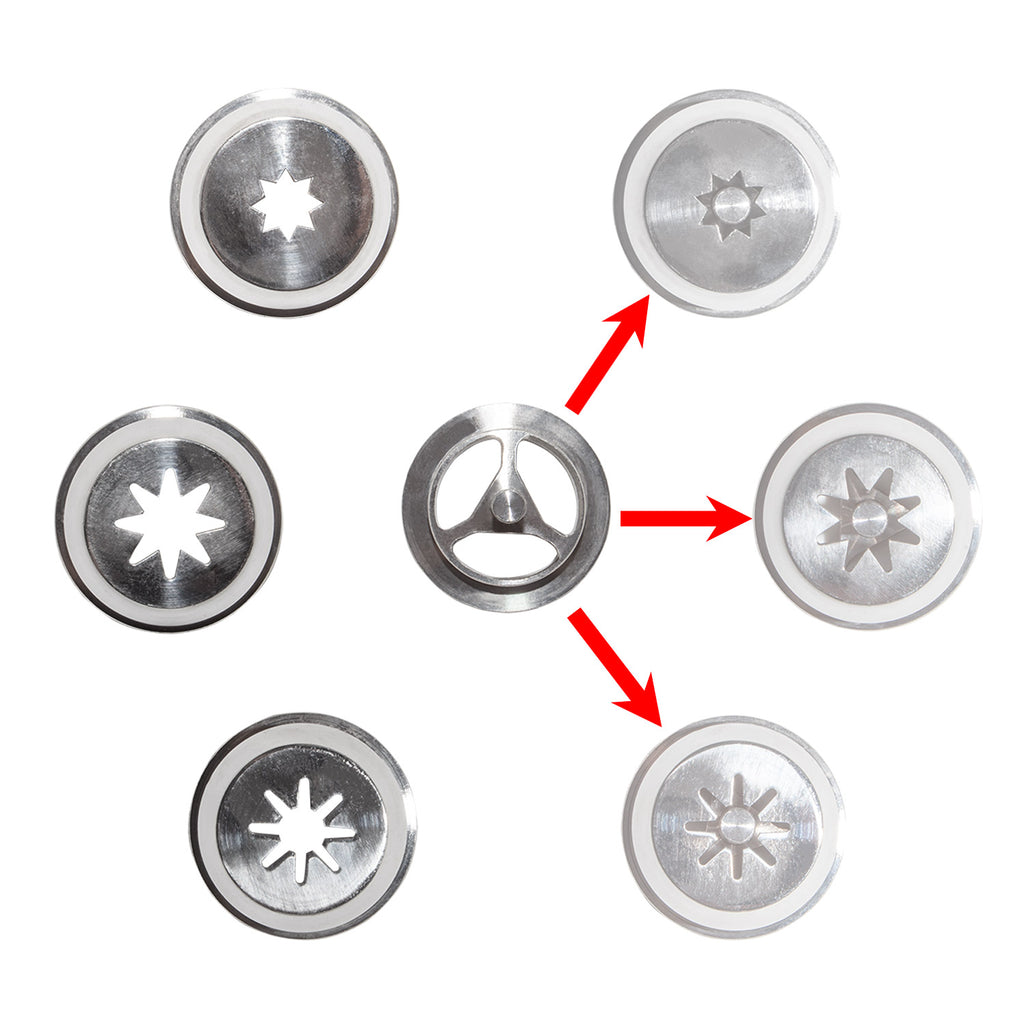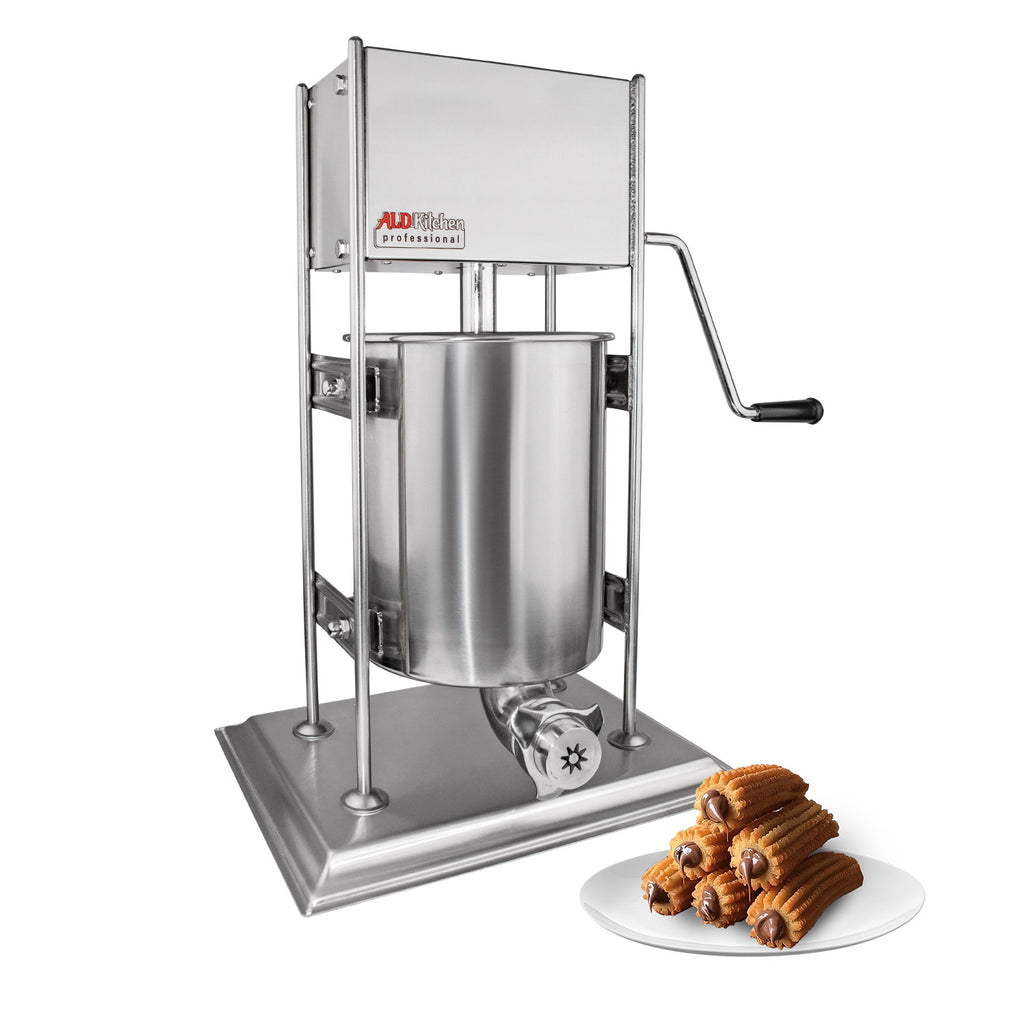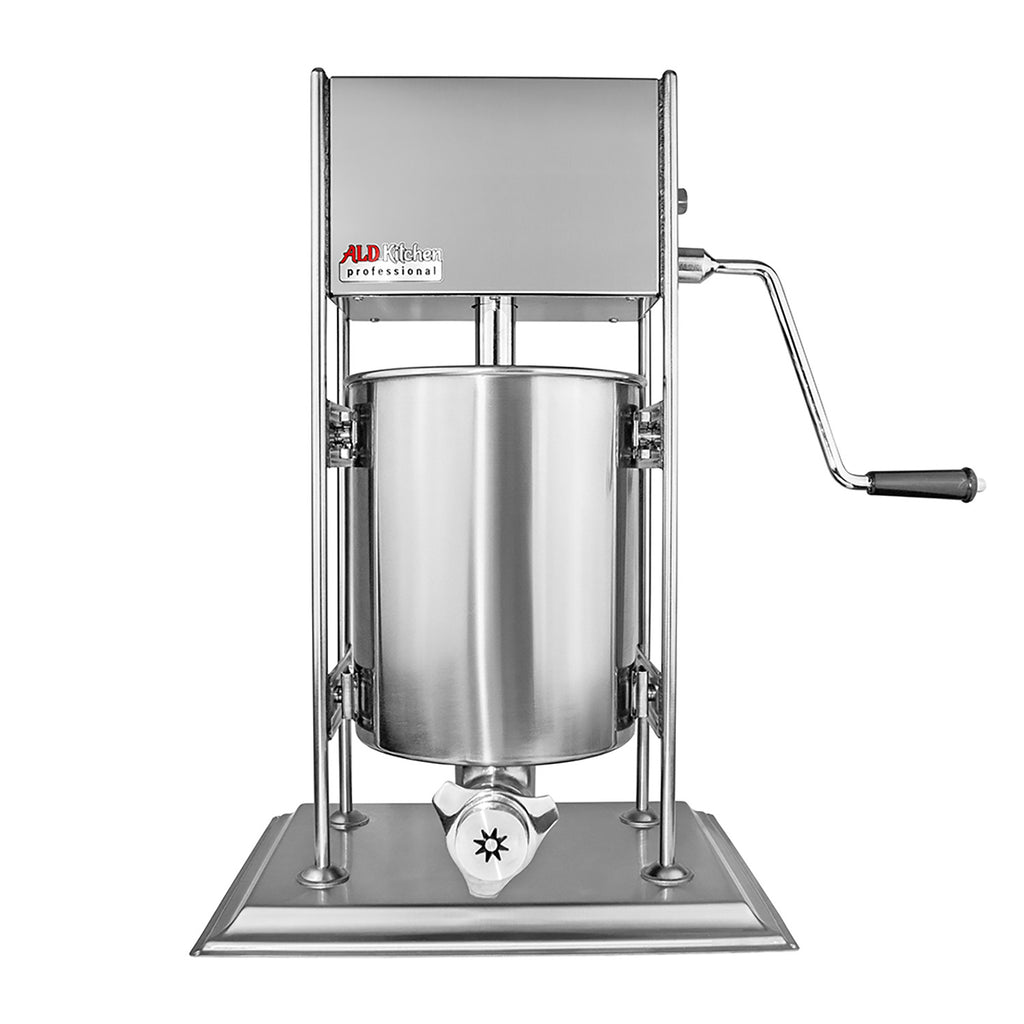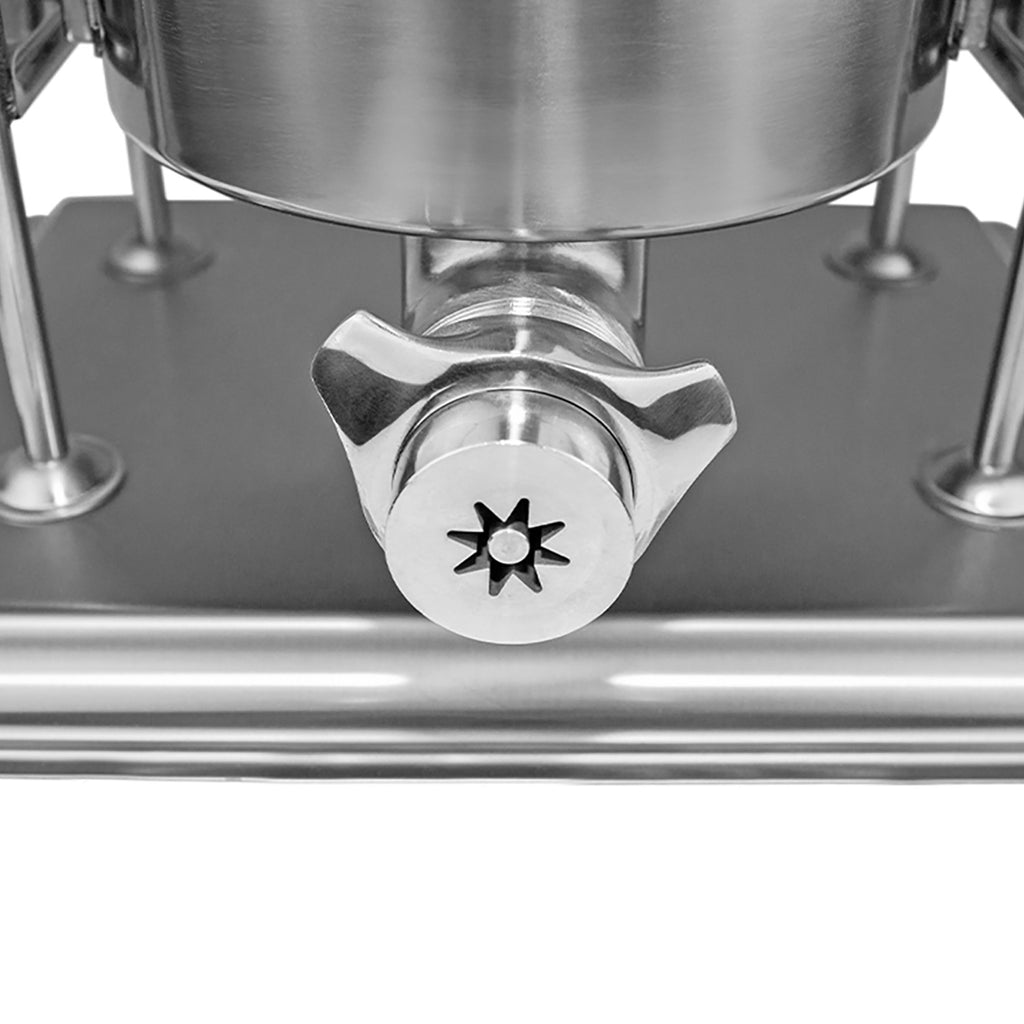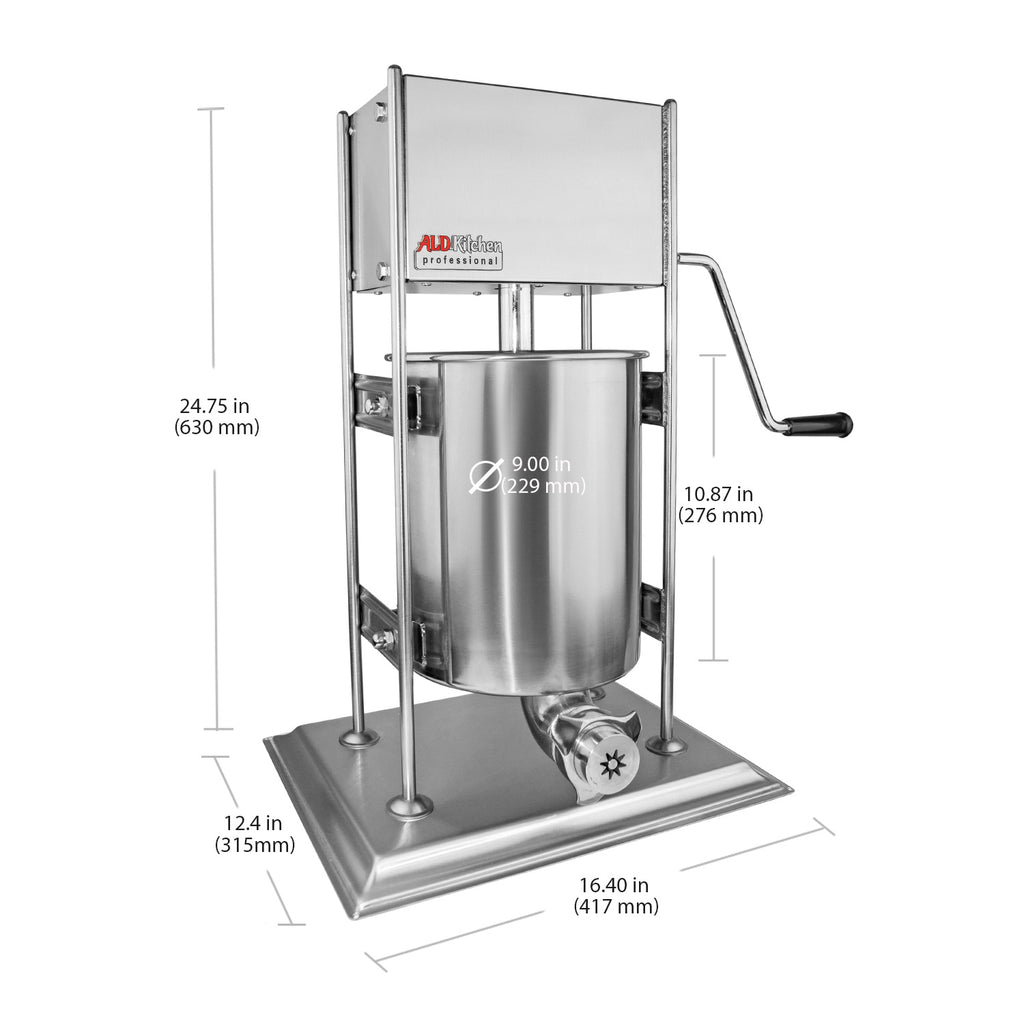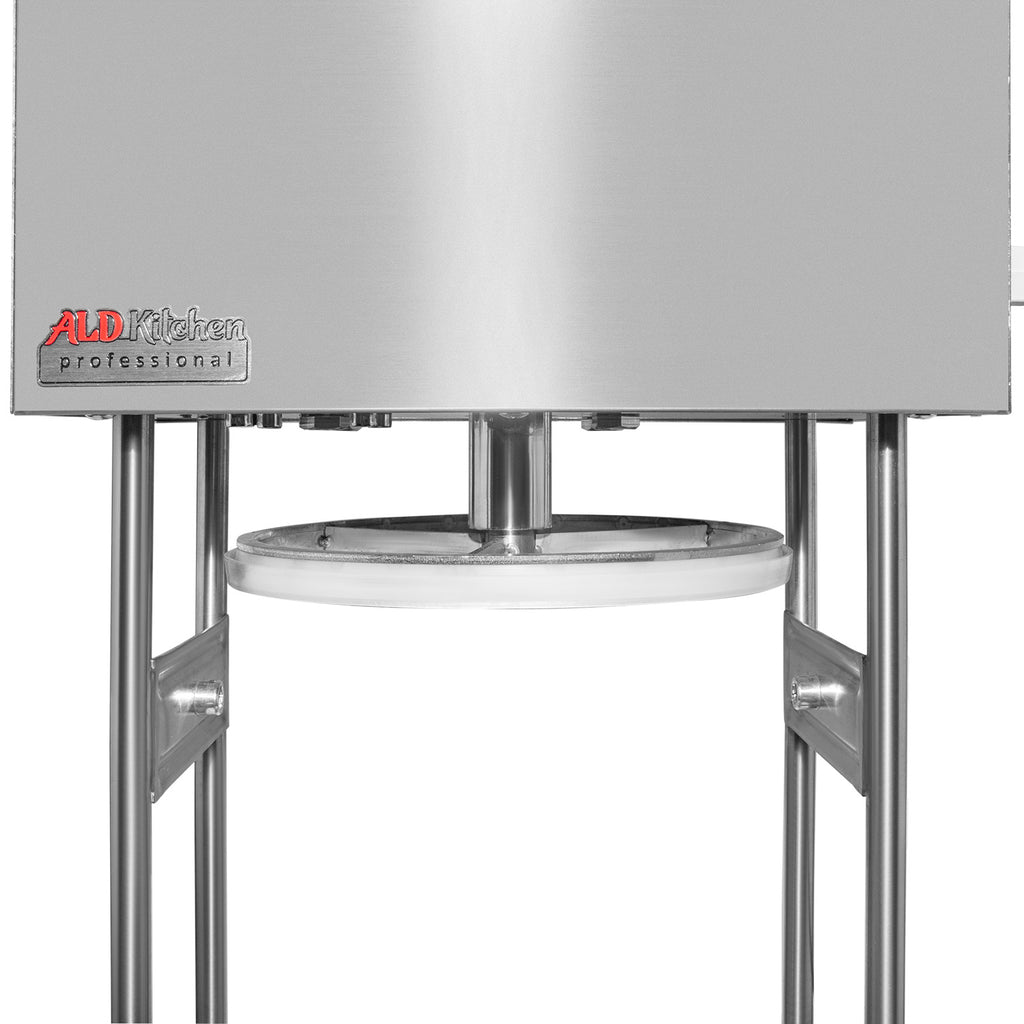 ALDKitchen Standard & Hollow Churro Maker
Professional Churro Maker with a Deep Fryer
This commercial churro maker is designed to make churros of different thickness. The device dimensions and 5 L capacity make it perfect for a small kitchen or a street food point. High-grade stainless steel lets the appliance serve long and keep good food quality.
Why buying this churro maker for your business is worth?
Convenient for a small kitchen
If you need a compact machine for your business, which doesn't require a vast capacity, this churro maker is a great solution. It is small enough and can be set on the table or can easily be moved from one place to another. What's more, when you don't use the machine, it takes little space to store.
Smooth operation
The churros preparation process is controlled with a handle. It takes little time to learn how to use the machine. To make thin, medium, and thick churros, you just need to change an outlet nozzle. The nozzles set also includes one for making hollow churros, which can be staffed later.
Always in demand
Originating from Spain, this dessert is now well-known in many countries around the world. People love eating churros at festive days and share these moments with families and friends. Churros are associated with fun and happiness; that is why they are always at a high demand.
Take a close look at this churro machine!
✪ MANUAL CONTROL: A plastic handle is used to control the pressure of a pistol plate and the length of churros

✪ VARIOUS NOZZLES: Assorted nozzles set comes together with the machine and allows making different churros

✪ EASY CLEANING: The parts, which contact with food, can be easily disassembled and cleaned after usage

✪ NICE LOOK: Thanks to its stylish design, the device takes little space and looks beautiful in any kitchen
SPECS: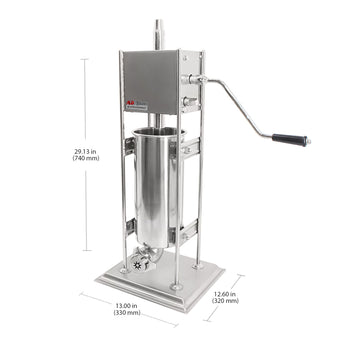 model:

A-FV05L

package size:

30" x 13.8" x 13.4"

machine size:

13.0"x 12.6"x 29.1"

material:

Full stainless steel

shipping weigh:

40 lbs

no of nuzzles:

5

capacity:

5 L
Reviews and Questions
Churro Accessories