Special Offer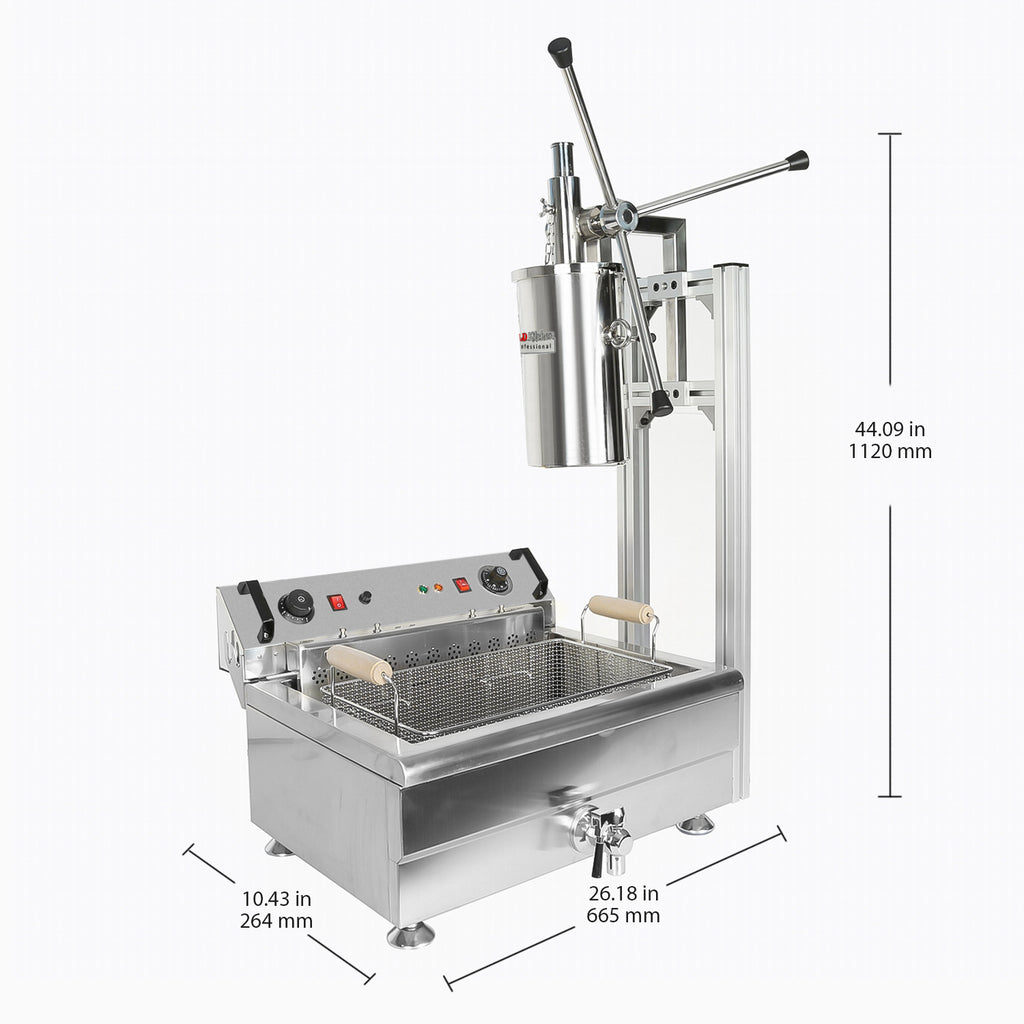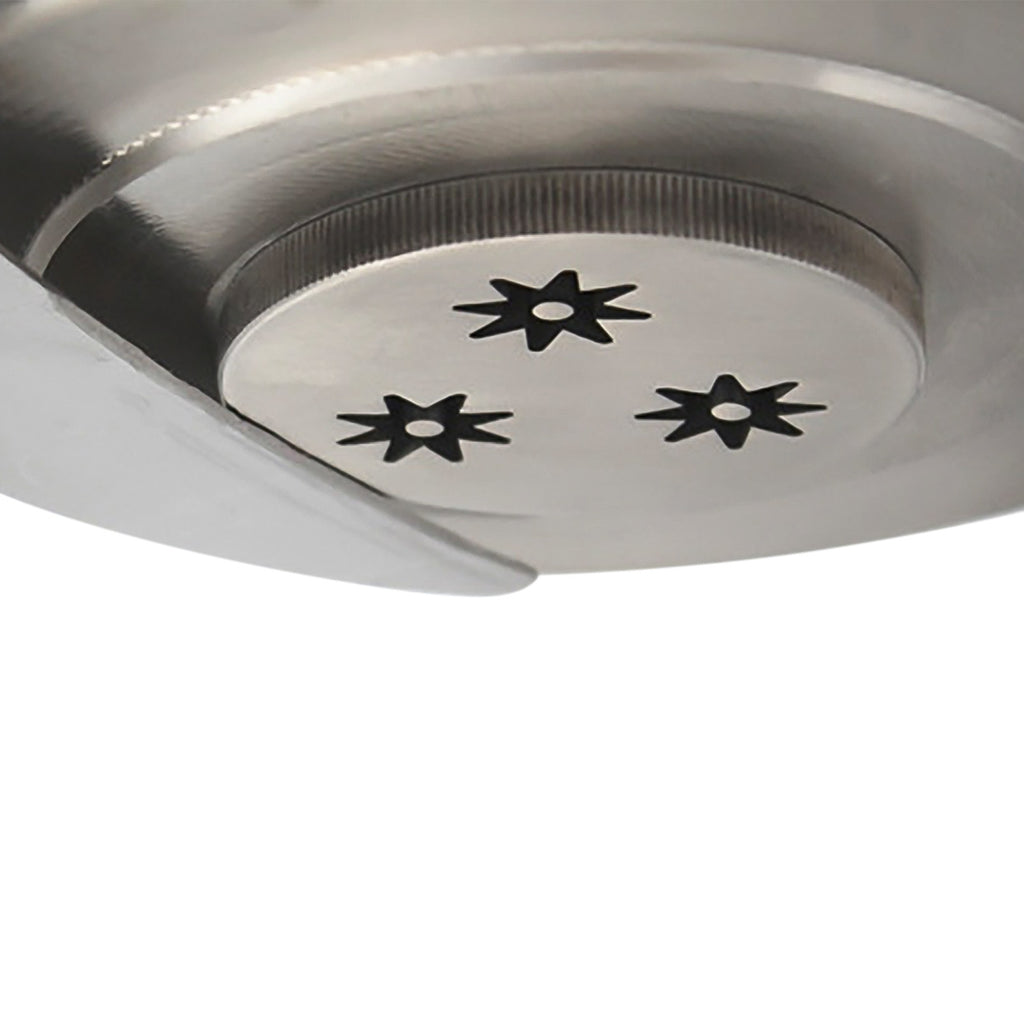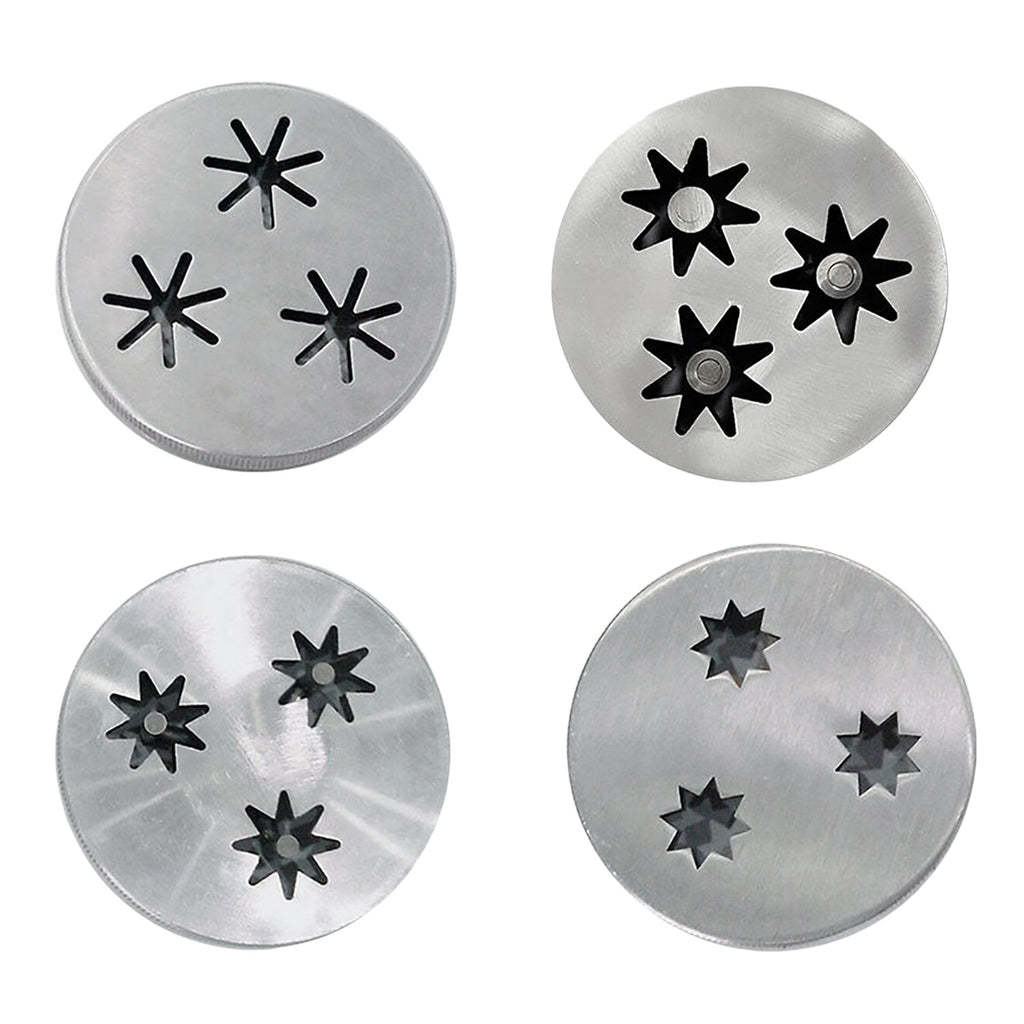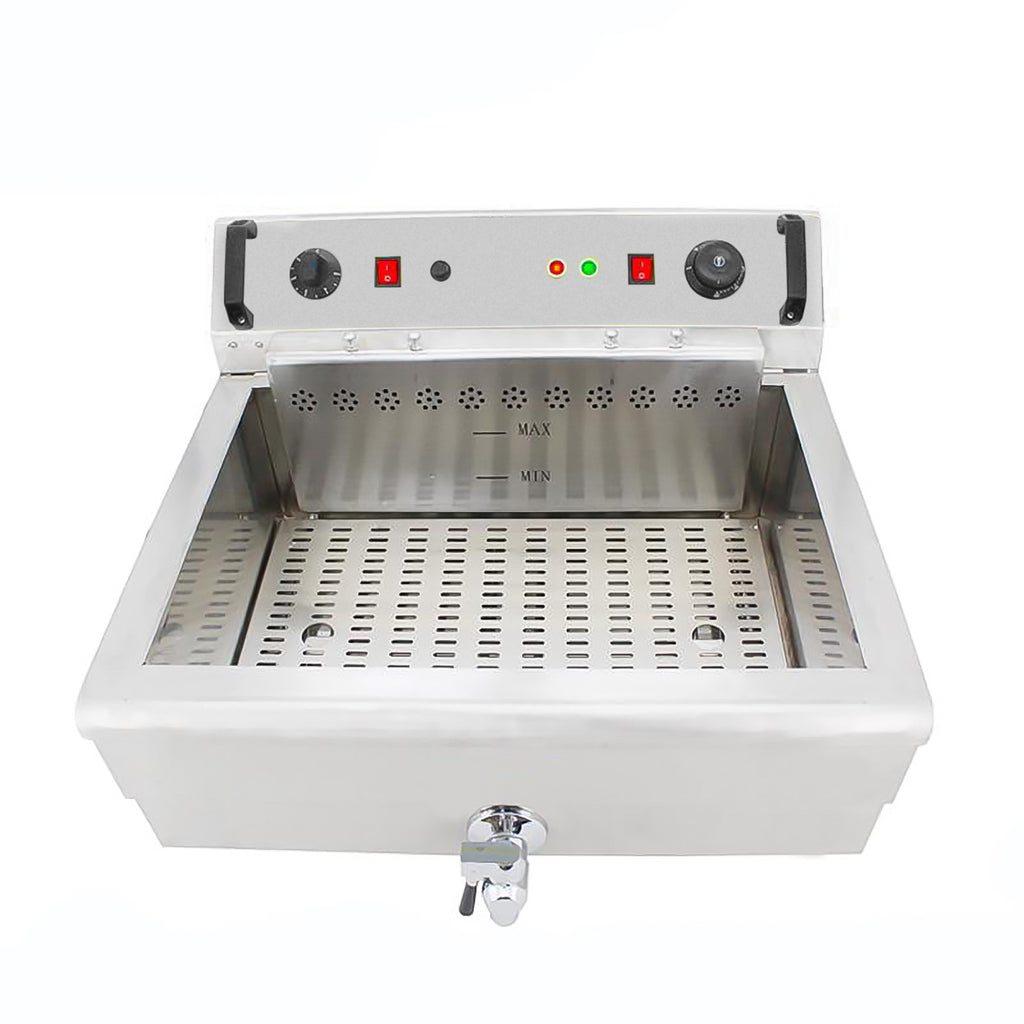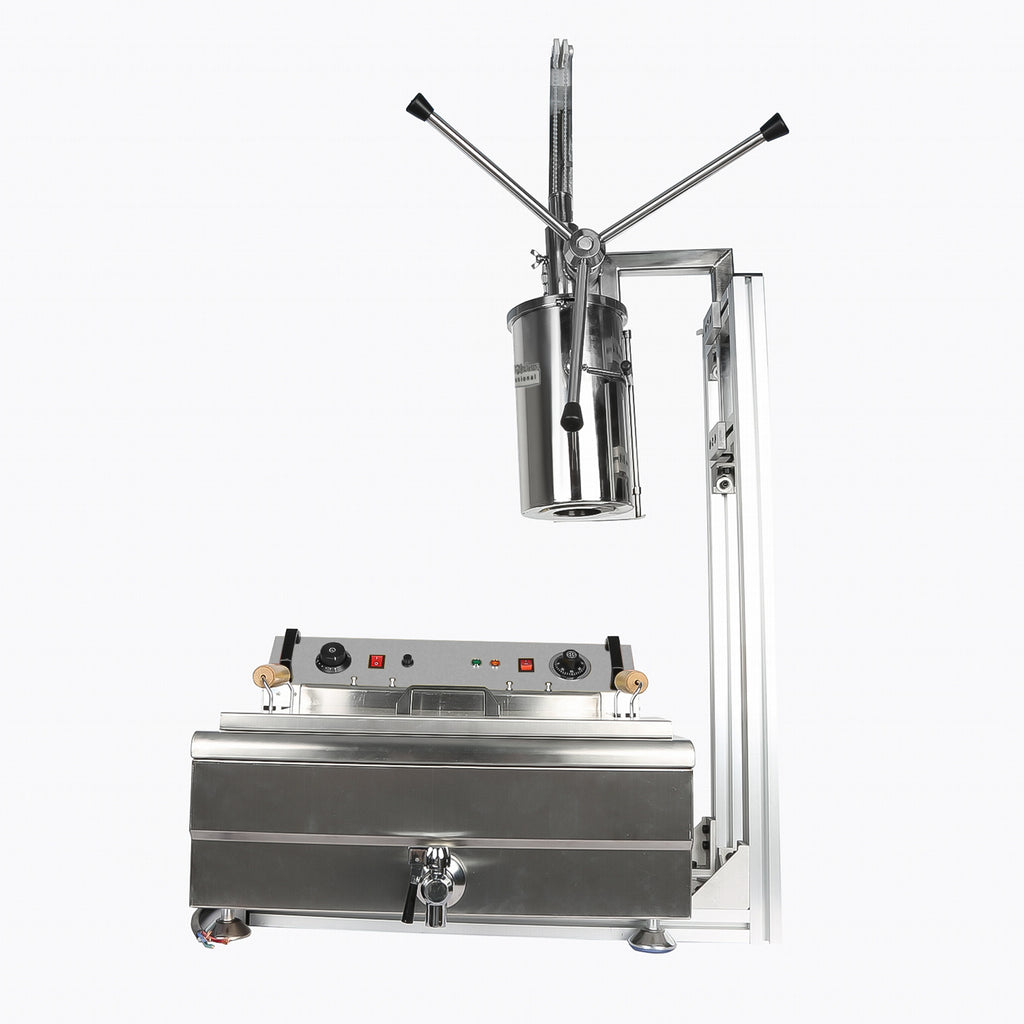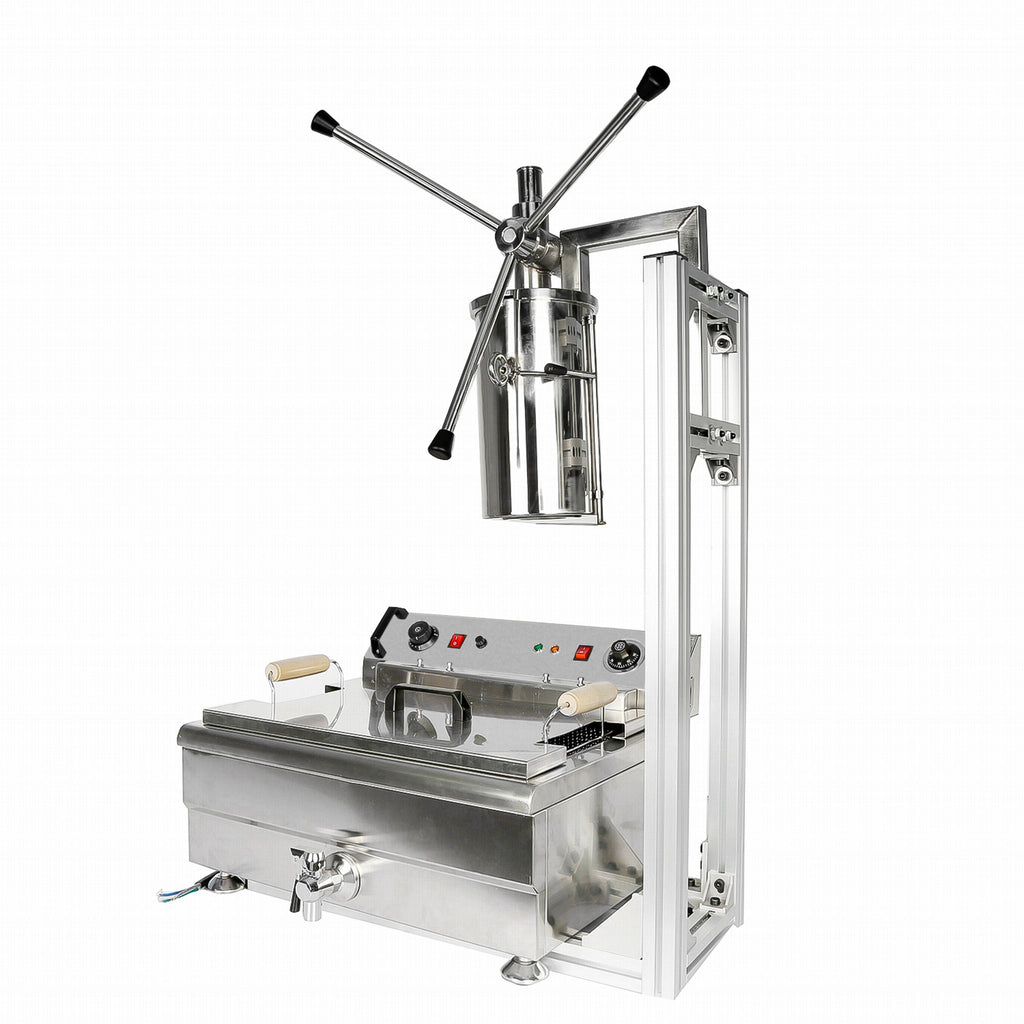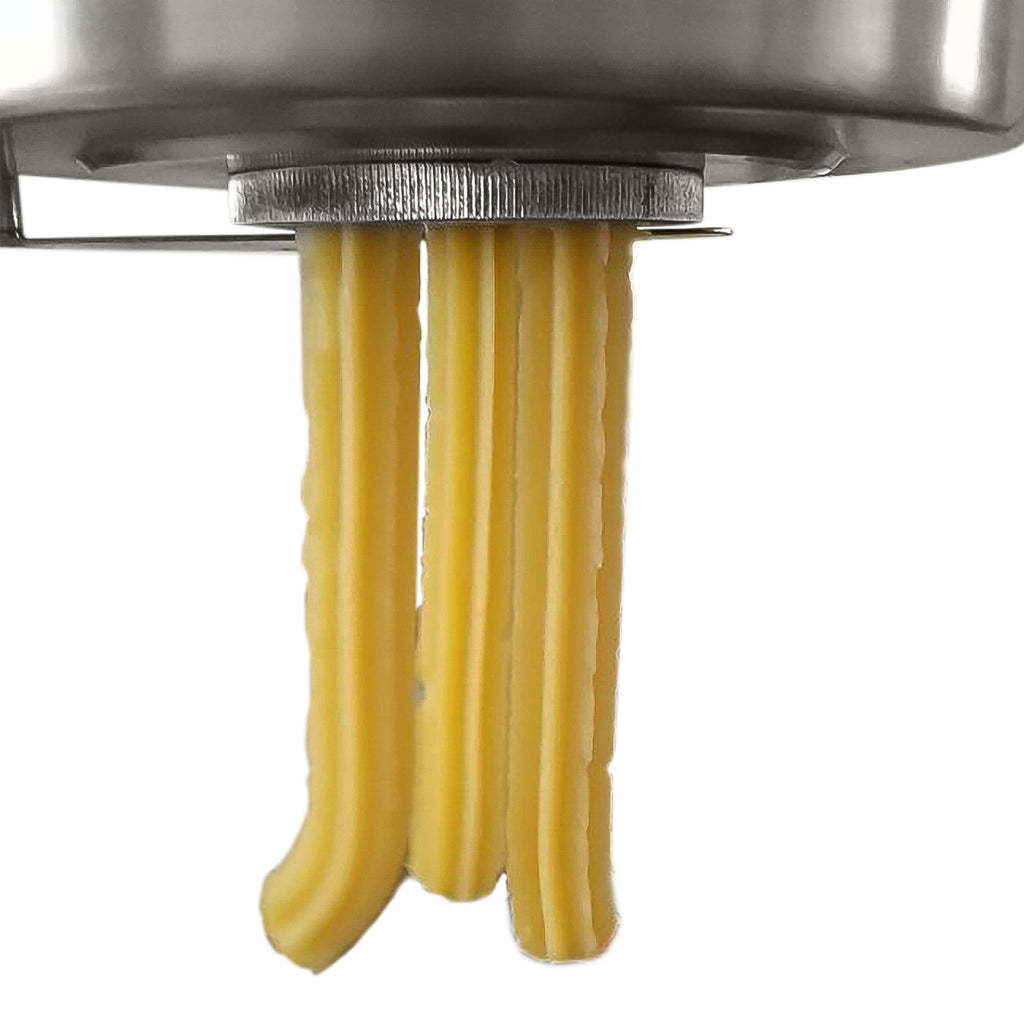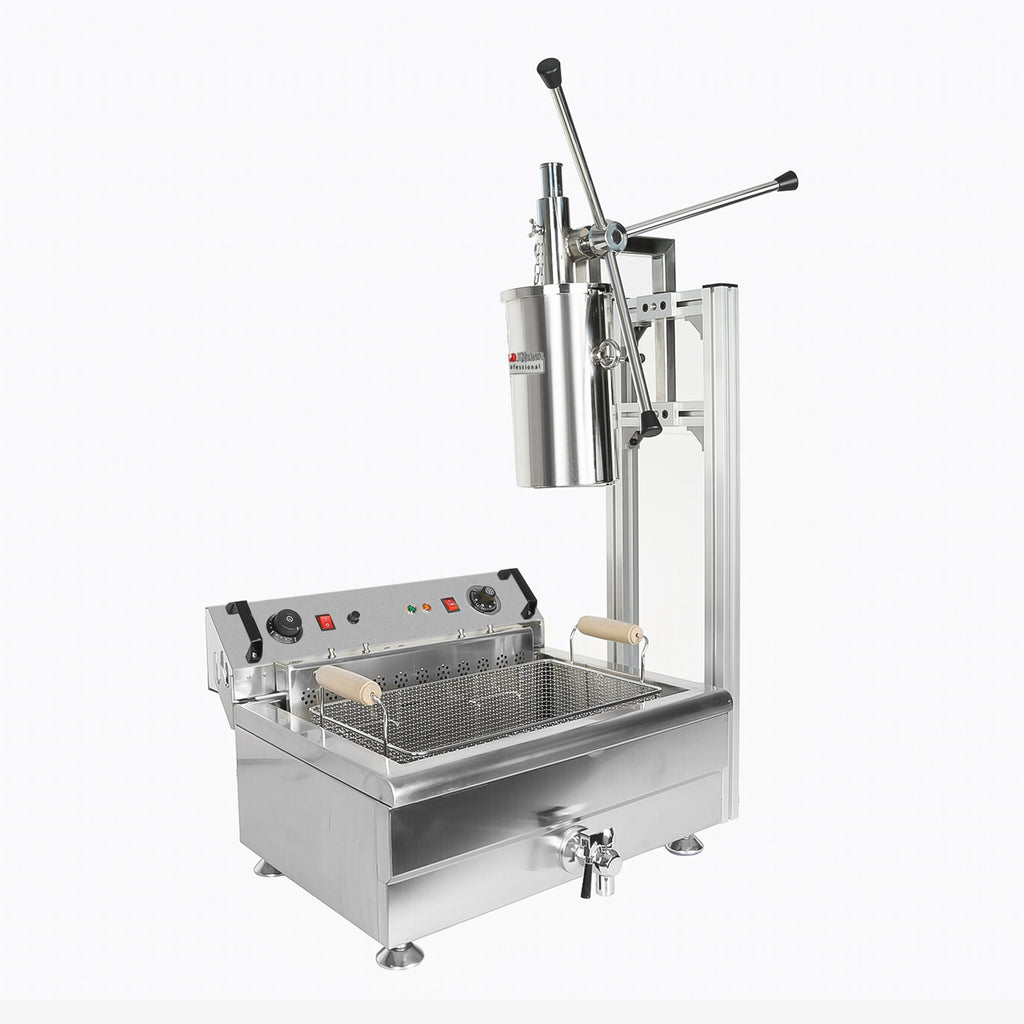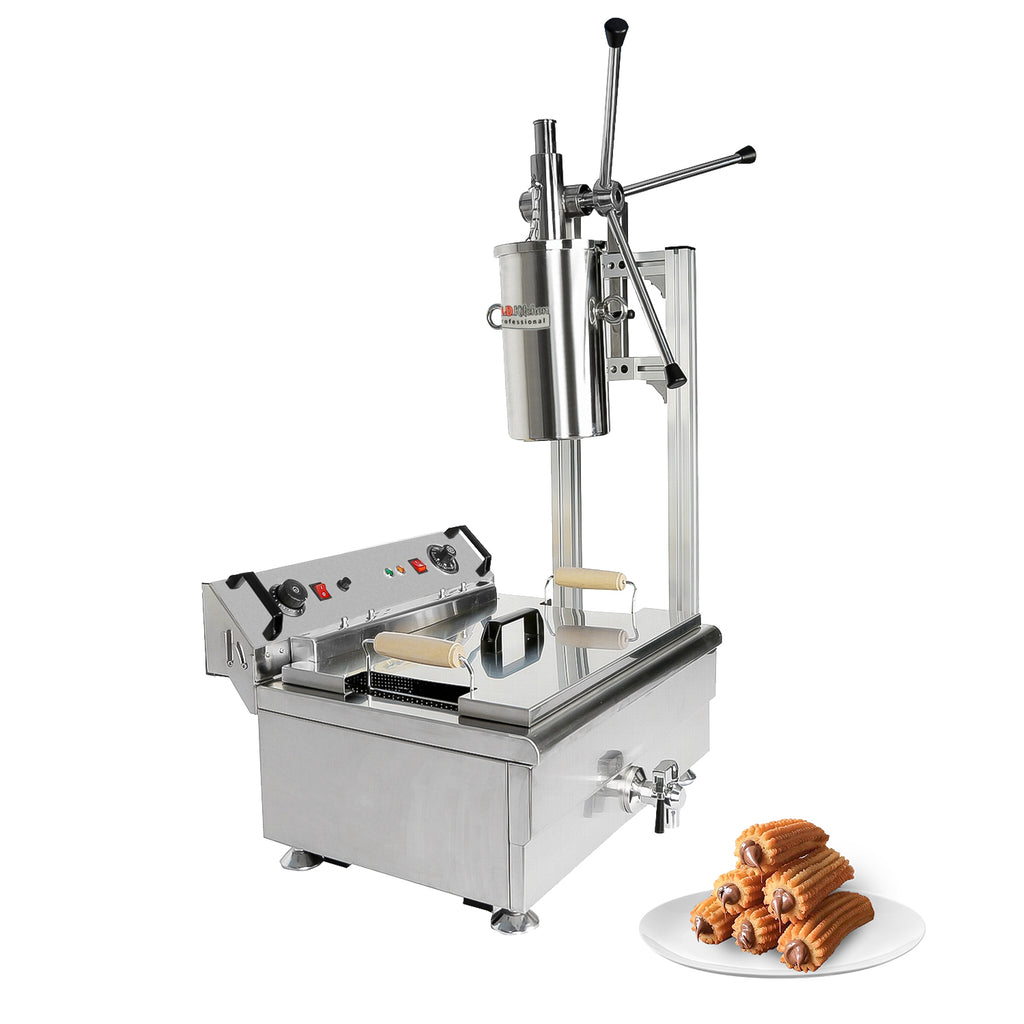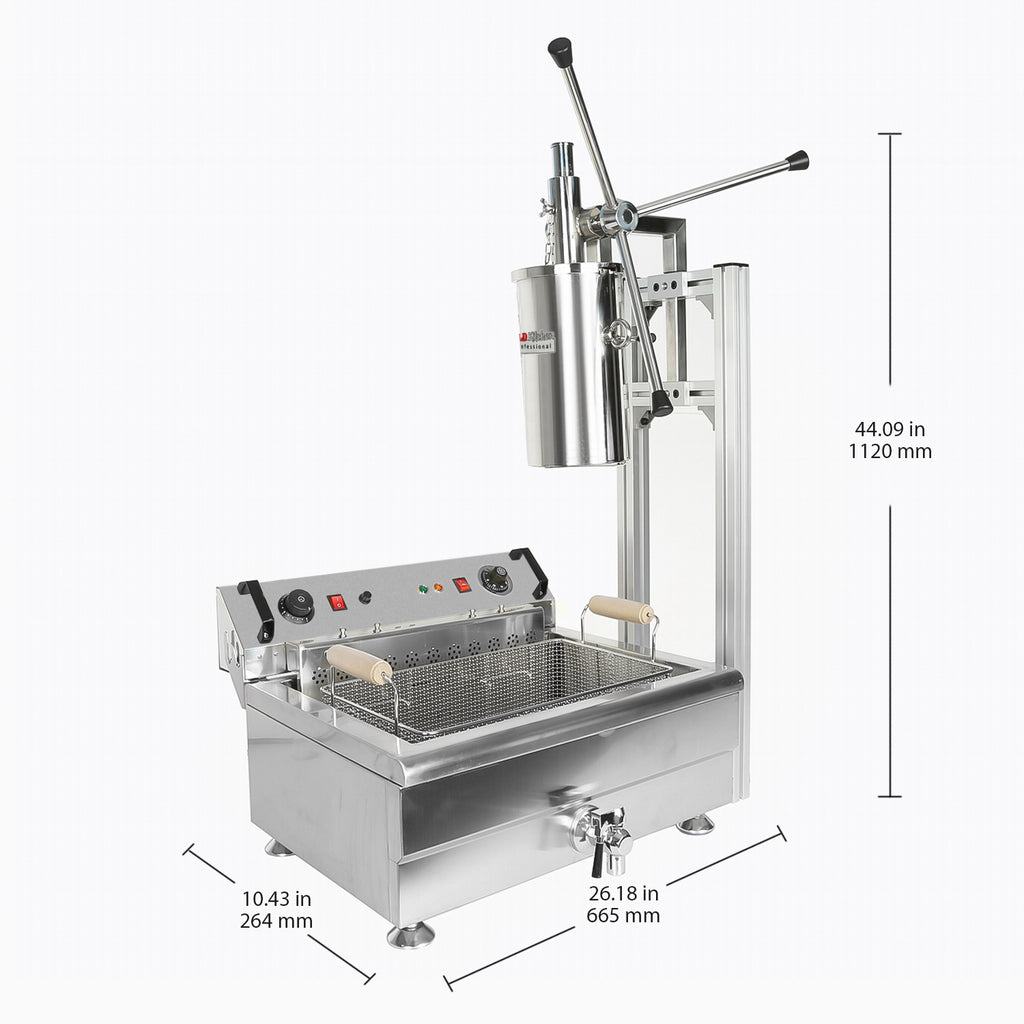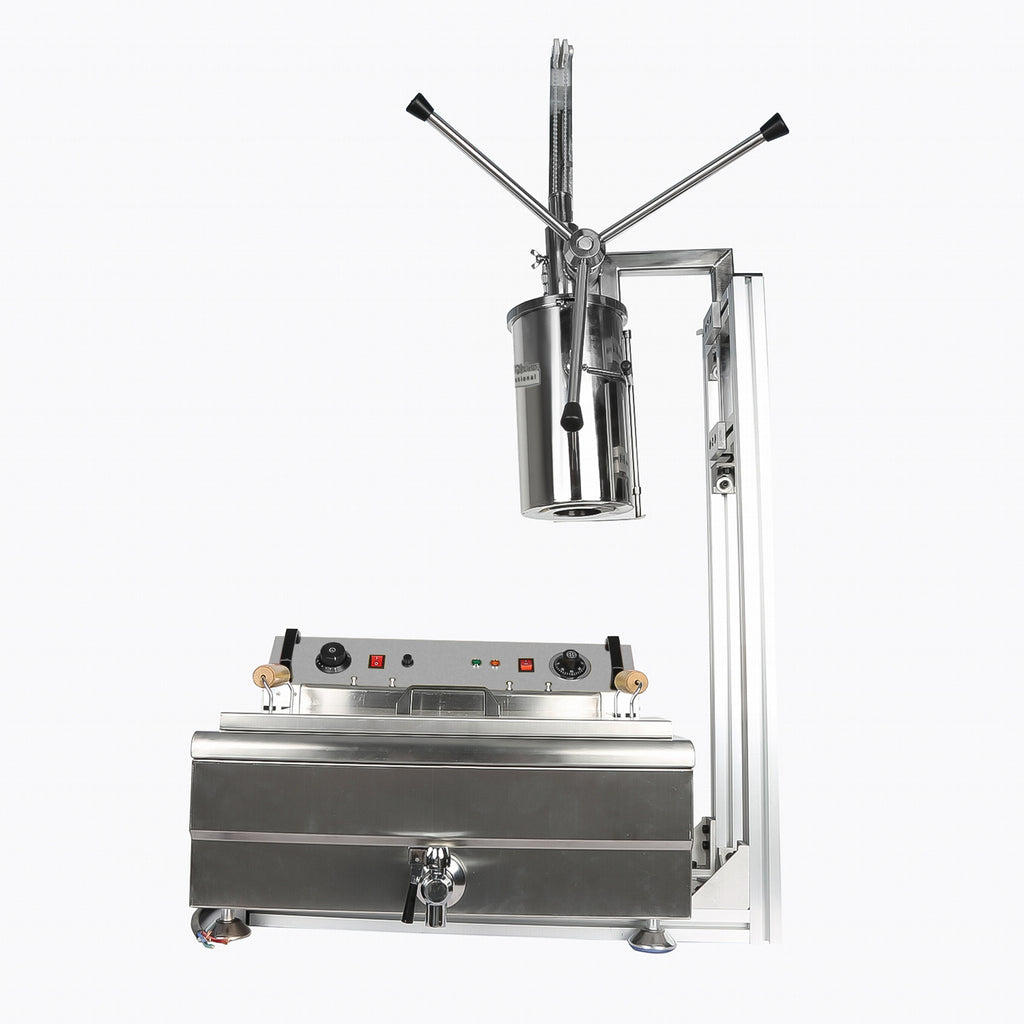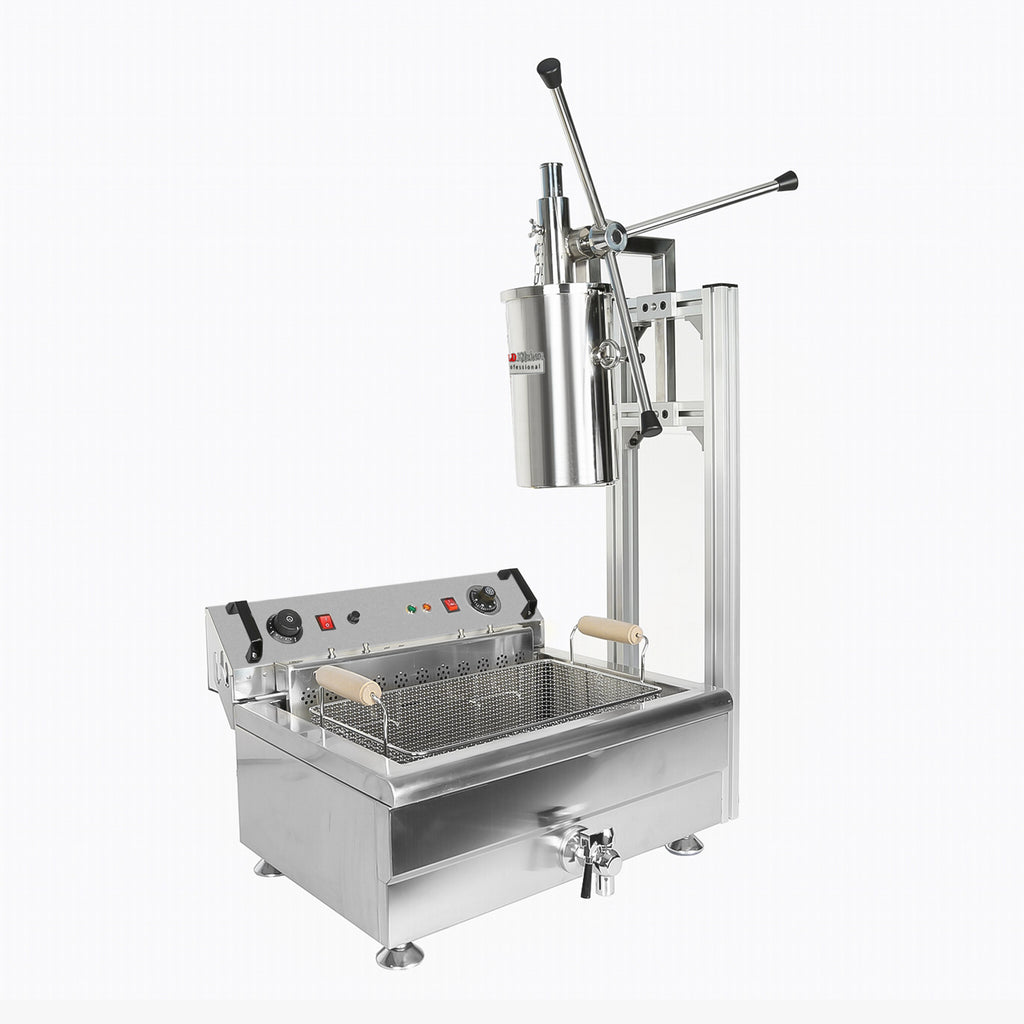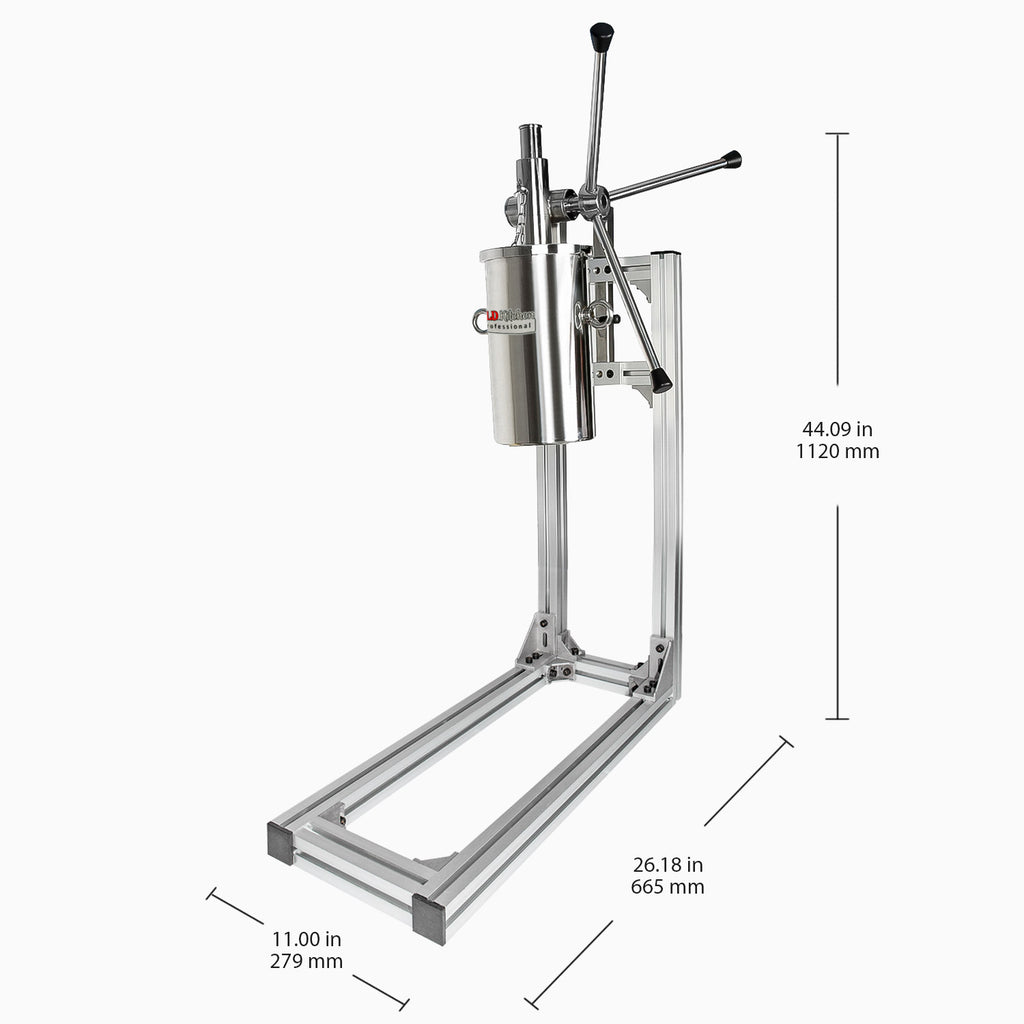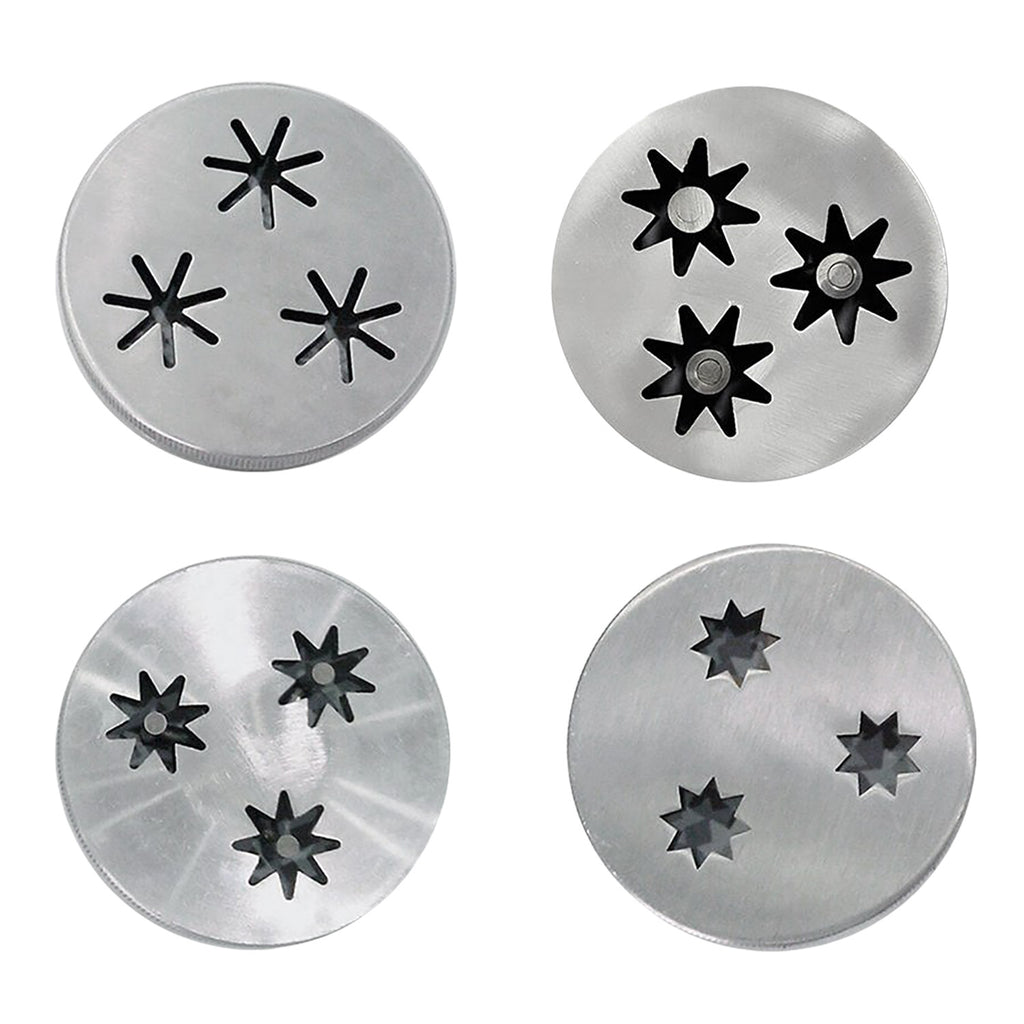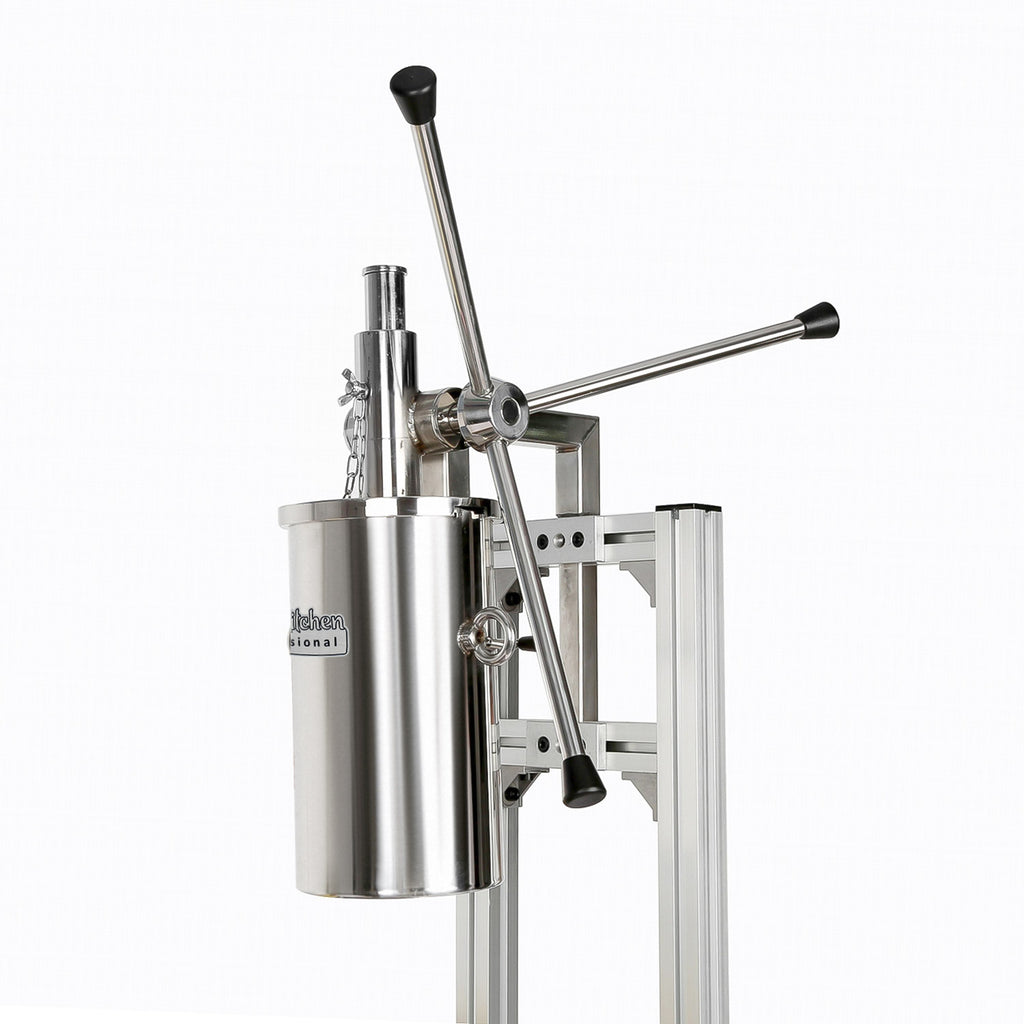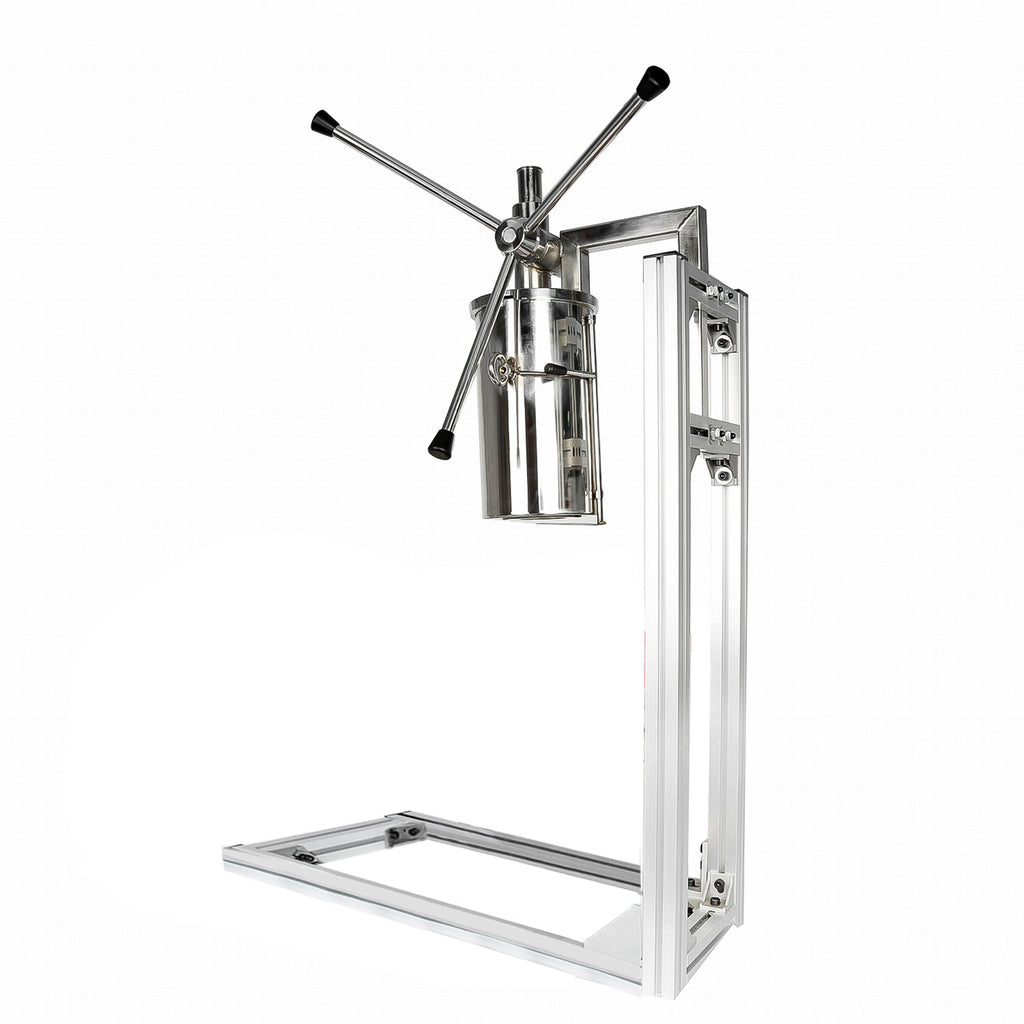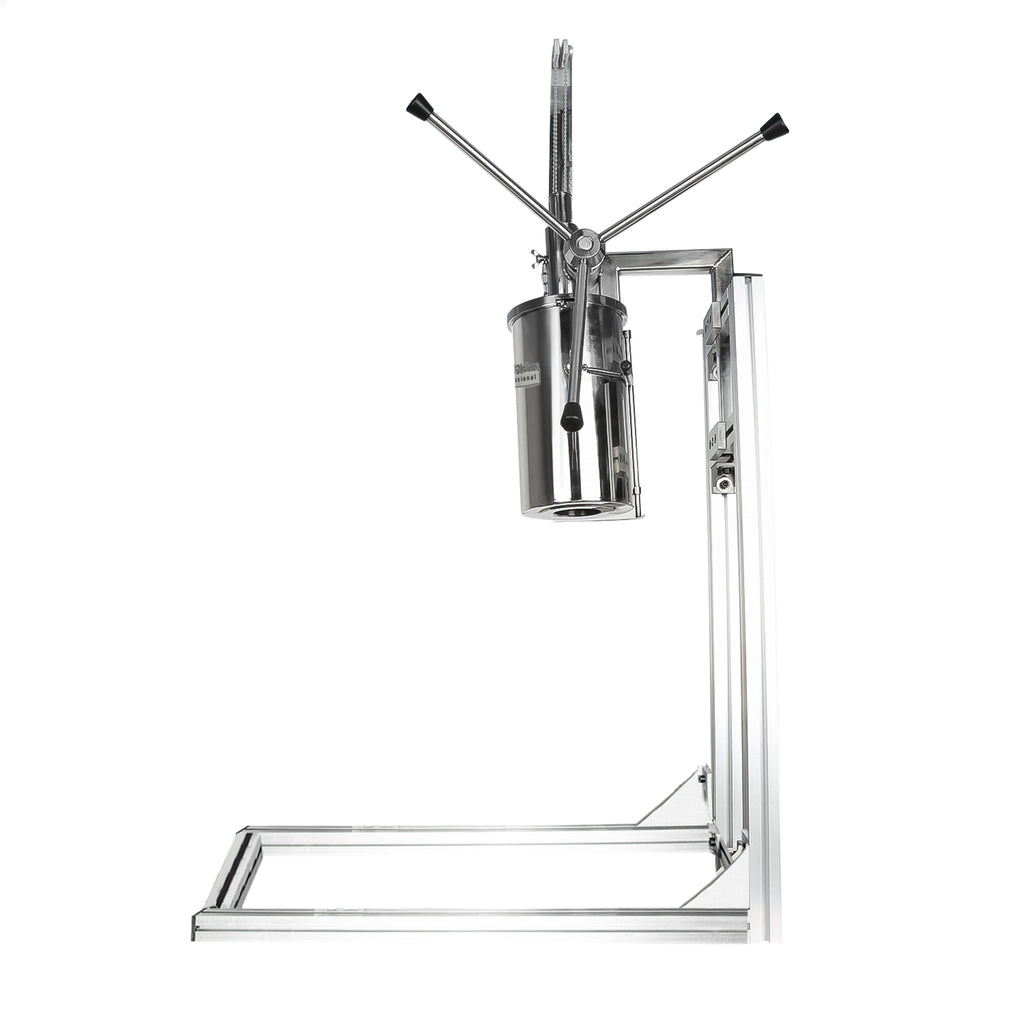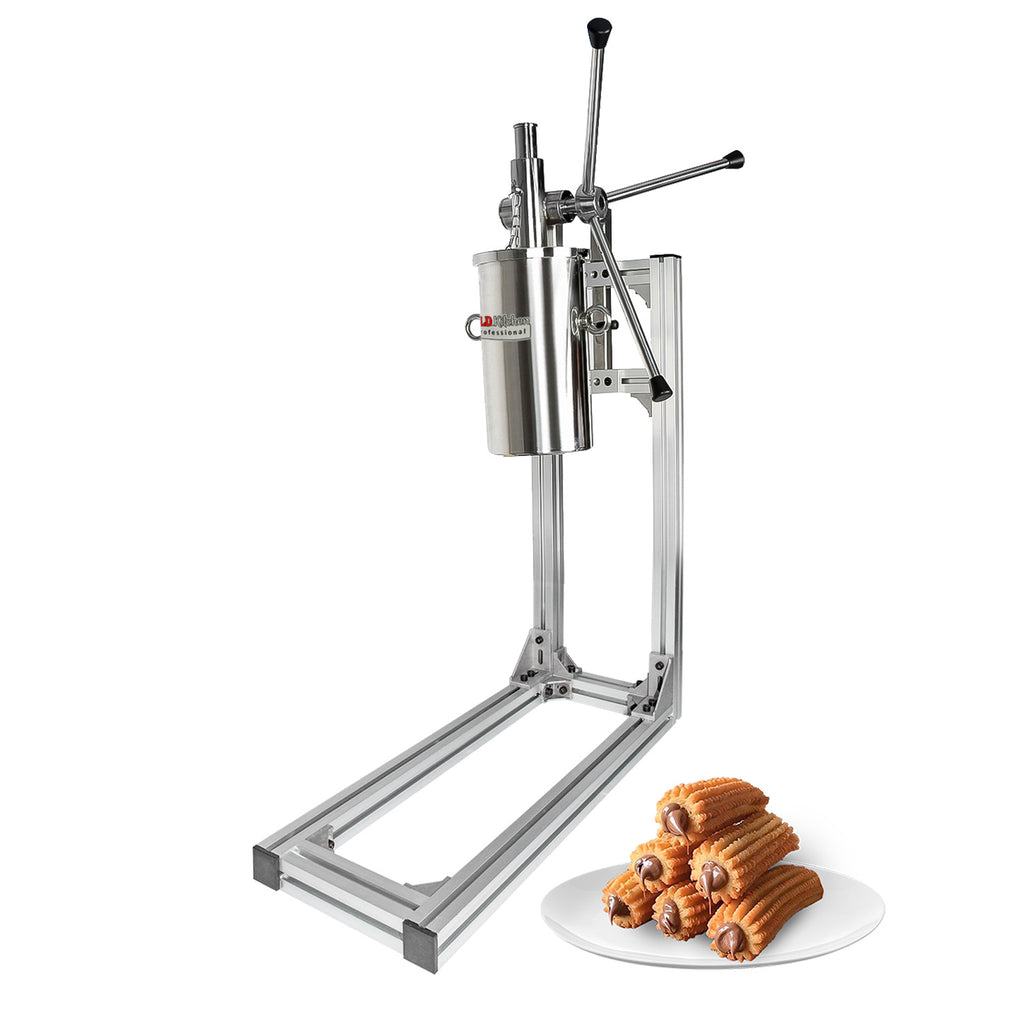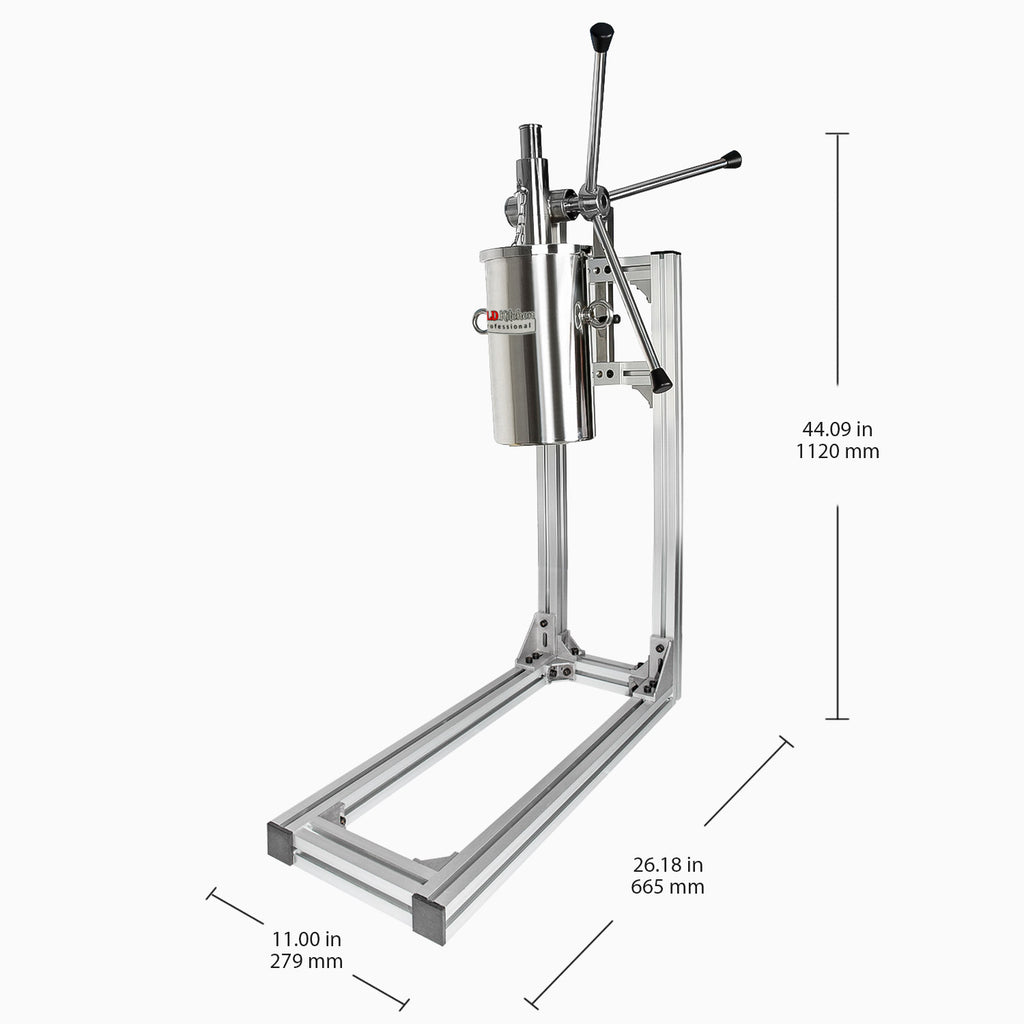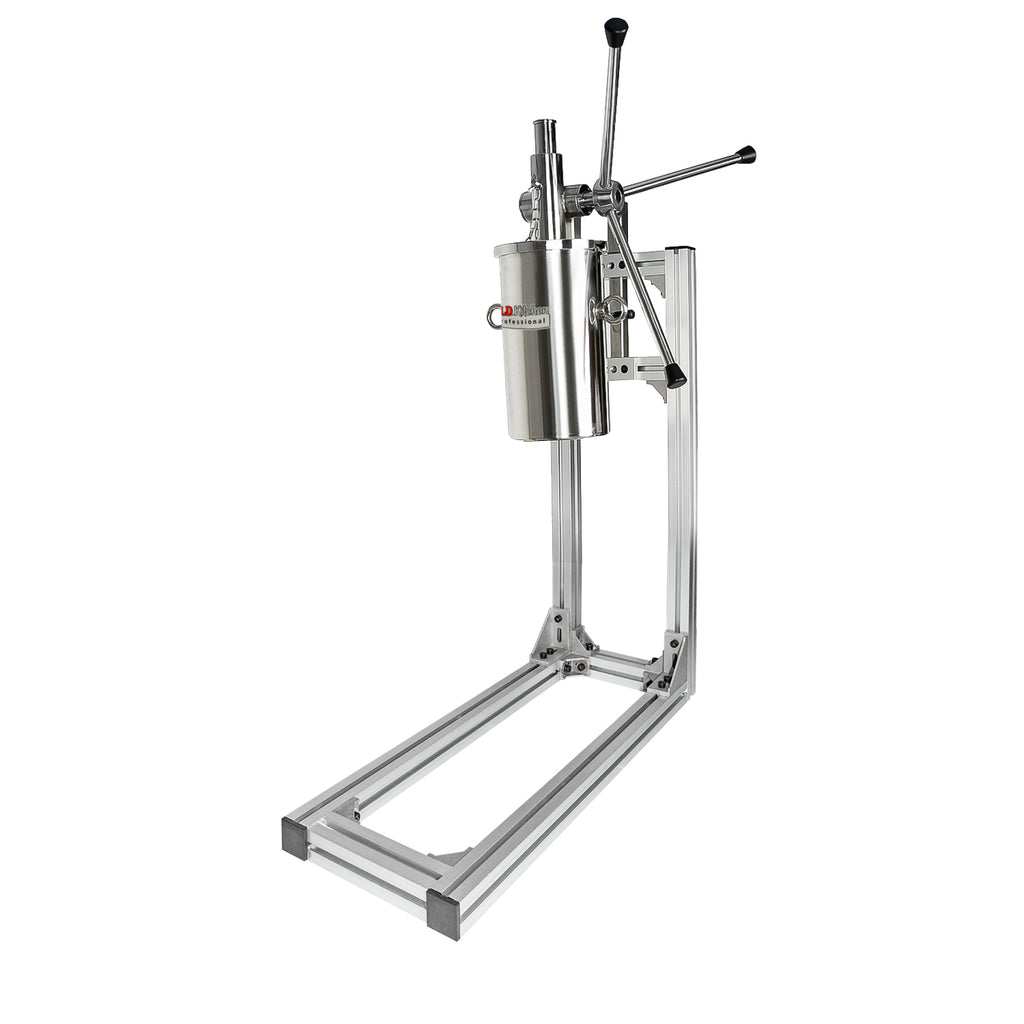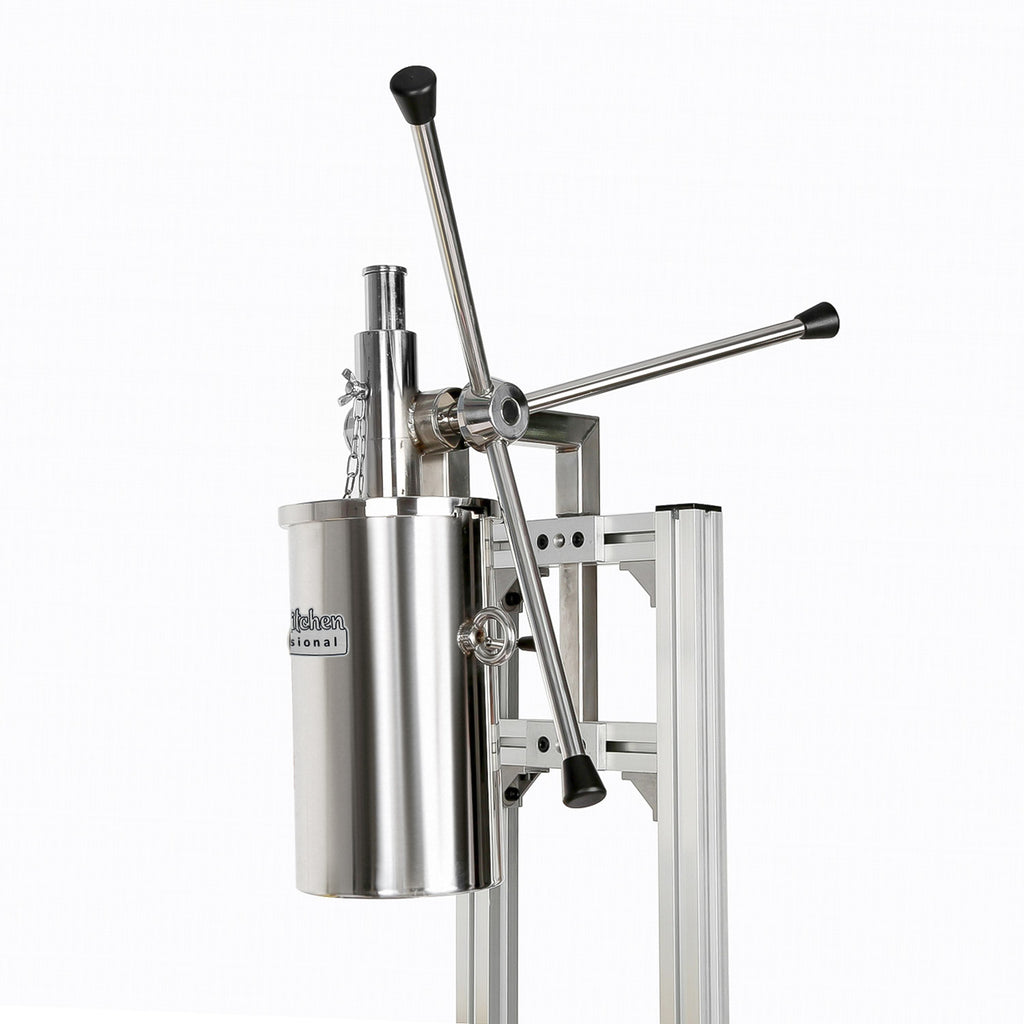 AP-281F Churros Machine | 4 pcs 3-Hole Nozzles Plus knife | Deep Fryer | 110V
Heavy-Duty Churro Maker with a Deep Fryer
With 3-hole nozzles, this commercial equipment cooks three traditional or hollow churros a time. The machine is equipped with a deep fryer and installed on an L-shape stand. The production is controlled manually with a triple handle.
Why buying this churro maker for your business is worth? 
Significant details for convenient usage
Every detail of this Electric Churro Maker is aimed to make the cooking process fast and convenient. The ability to make three churros at a time makes the appliance ready for extensive commercial use. The cutting system attached to the machine frees an employee's time for other work.
Easy and understandable operation
The churros-making process is controlled by a handle, and it takes little time to learn how to use the machine. Churros come out of the hopper directly to the deep fryer. Install both hopper and the fryer on a working stand, and regulate their position according to an employee's needs.
Variety of churros with one machine
You can diversify your churros not only by using different nozzles but also by adding various toppings. This dessert is traditionally served with hot chocolate in a separate bowl. Yet you can sprinkle your churros with sugar powder and add some caramel, jam, or ice cream.
Take a close look at this churro machine!
✪ 3-HOLE NOZZLES: make three traditional or hollow churros at the same time and increase turnover

✪ DRAINING SYSTEM: control the level or get rid of the used oil quickly with an oil drain valve

✪ CUTTING SYSTEM: churro cutter attached to the machine ensures fast cooking and high productivity

✪ NO SCALDS: it is comfortable and safe to use wooden handles of the basket to lift it from the deep fryer
SPECS: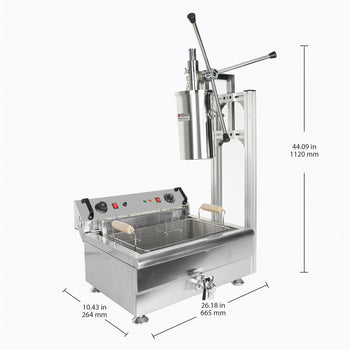 model:

AP-281F

machine size:

44.1"x 26.2"x 10.4"

material:

Full stainless steel

voltage:

110V

shipping weigh:

83.8 lbs

no of nuzzles:

4

capacity:

Funnel: 5 L; Fryer: 5 Gal (19.5 L)
Reviews and Questions
Churro Accessories