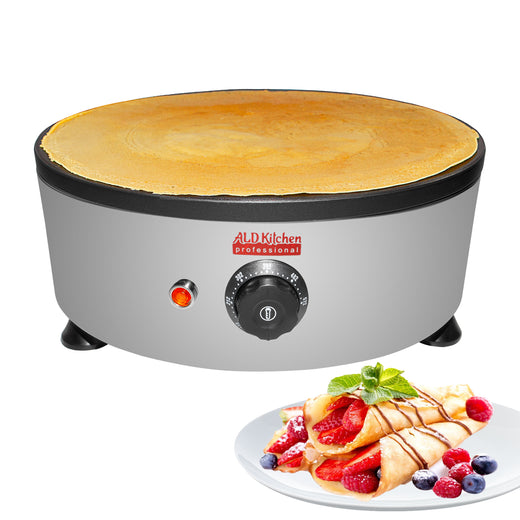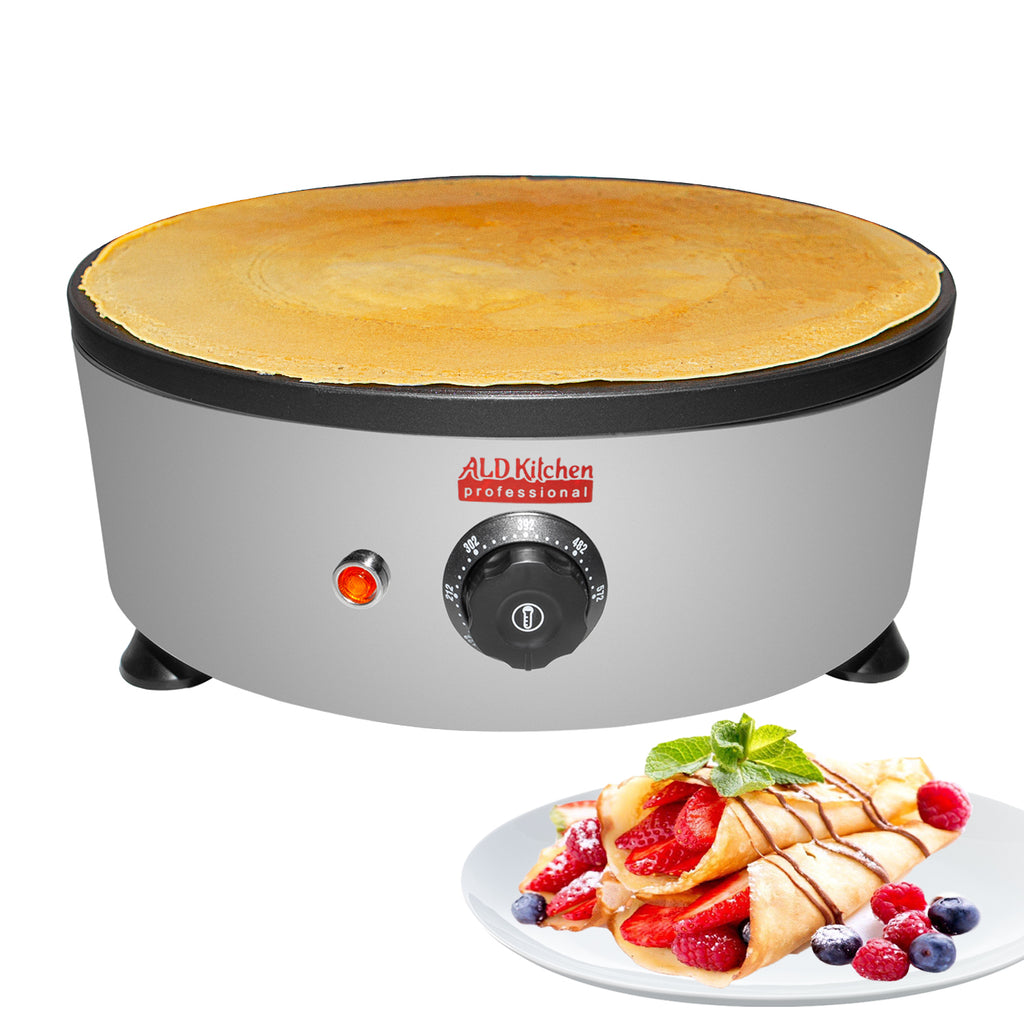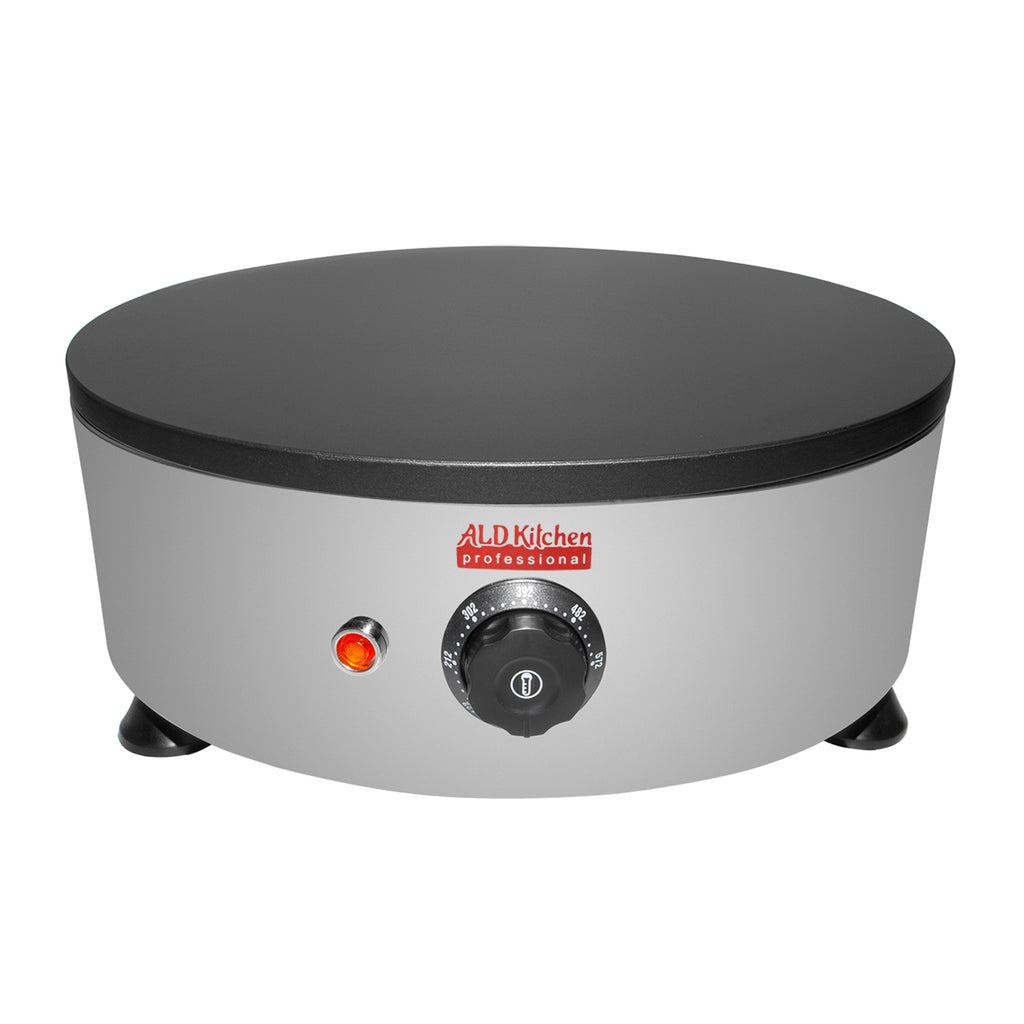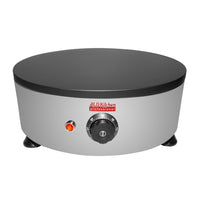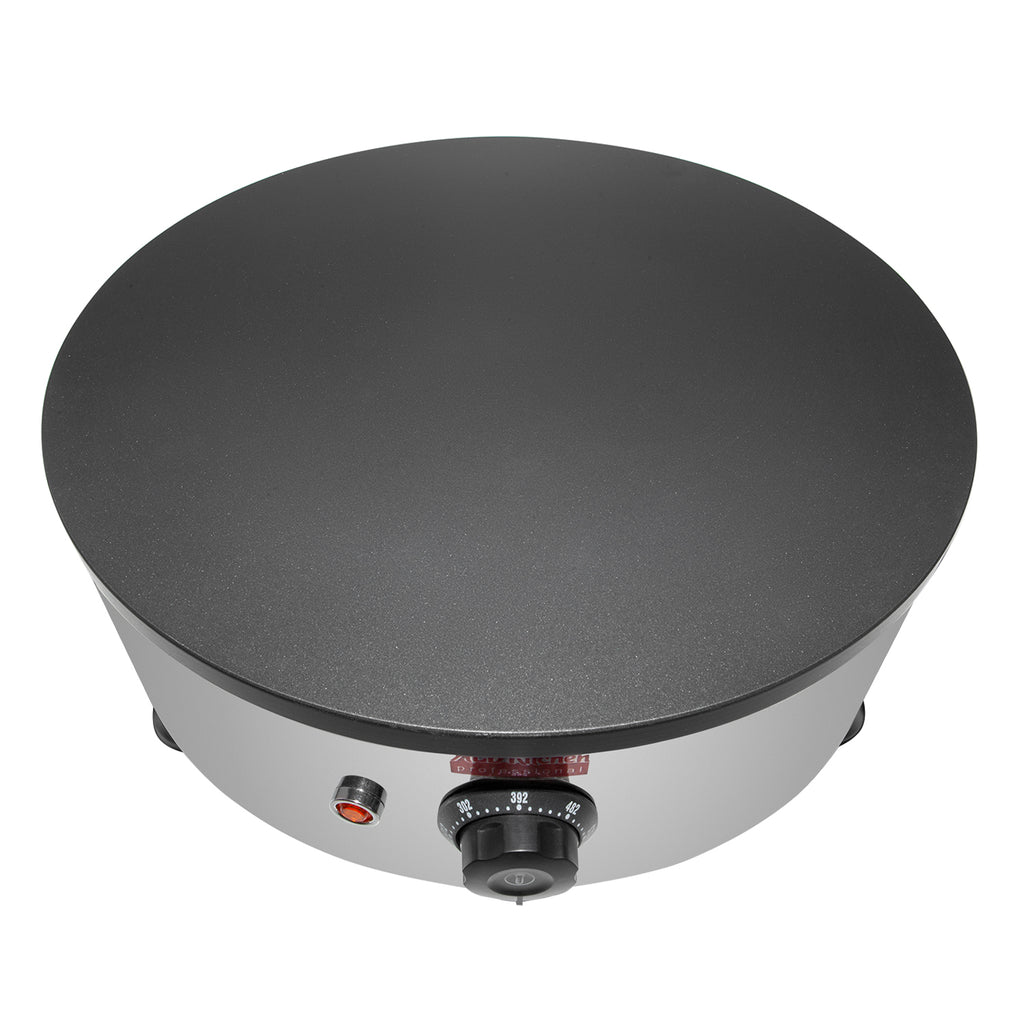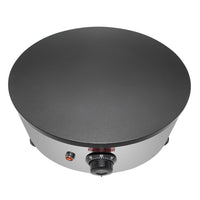 AP-581 Pancake Machine | Professional Electric Crepe Maker | Manual Control | 110V
Electric American Pancake Maker
This professional pancake maker is designed for creating delicious and visually appealing pancakes. Improved 3-layer nonstick coating ensures long service life of the machine and perfect evenly cooked pancakes, which can be served with a variety of toppings.
An Indispensable Appliance for your Pancake Business
High quality
Due to its high-grade materials, this electric pancake maker can withstand heavy use and frequent cleaning. It is also designed for easy maintenance, with a removable plate that can be changed when out of order.
Final product
With only one machine, you can offer a wide range of snacks by customizing your pancakes to meet your customers' preferences. Whether they prefer fluffy, light pancakes or crispy, golden ones, this machine can deliver the perfect result every time.
Worthy investment
Overall, a professional pancake-making machine is an essential tool for any restaurant or catering business that wants to offer its customers the best possible pancake experience. With its advanced features and reliable performance, this machine is sure to become a staple in any kitchen.
Durable and sturdy:
✪ INTUITIVE CONTROL: A user-friendly interface makes it easy to operate the machine on a daily basis

✪ 3-LAYER COATING: super thick Japanese nonstick cover prolongs the machine service life

✪ STRONG MATERIALS: The stainless steel body of the machine provides high damage and rust resistance

✪ SPREADER INCLUDED: A wooden dough-spreading tool comes with the pancake maker
SPECS:
model:

AP-581

machine size:

16" x 16" x 6.5"

material:

Stainless steel

voltage:

110V

machine weight:

44 Lbs

body type:

Round-Shaped

control type:

Manual

materials:

Stainless steel

power kw amp :

1.65 kW (15 Amp)

capacity:

1 pcs
Reviews and Questions
Crepe Accessories