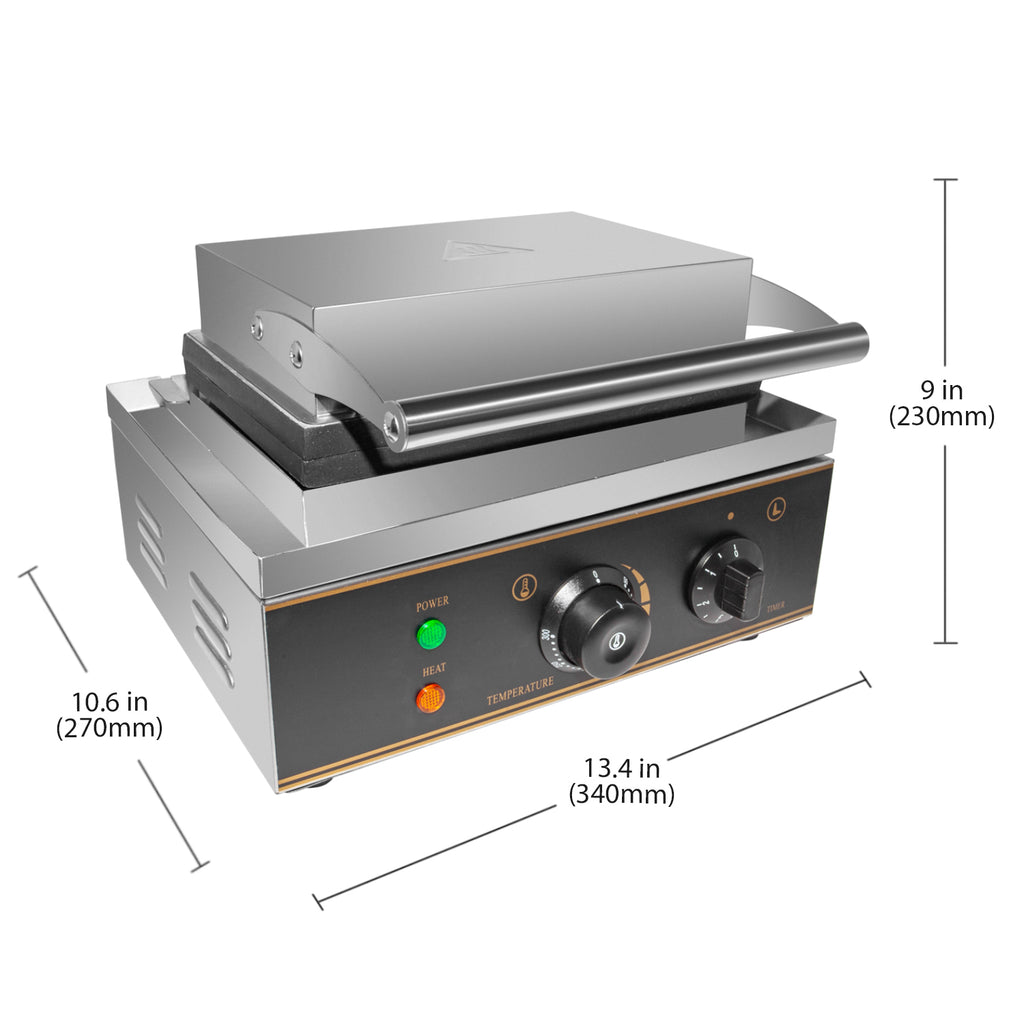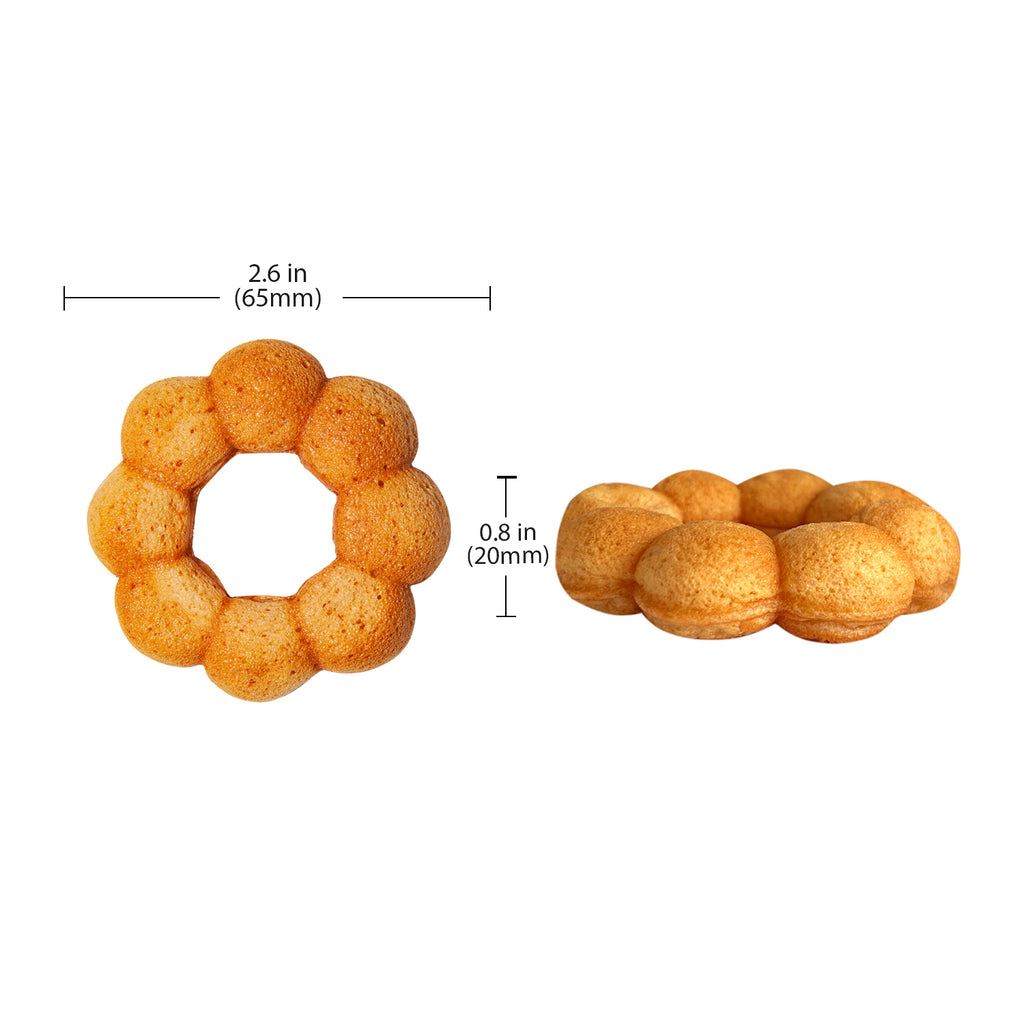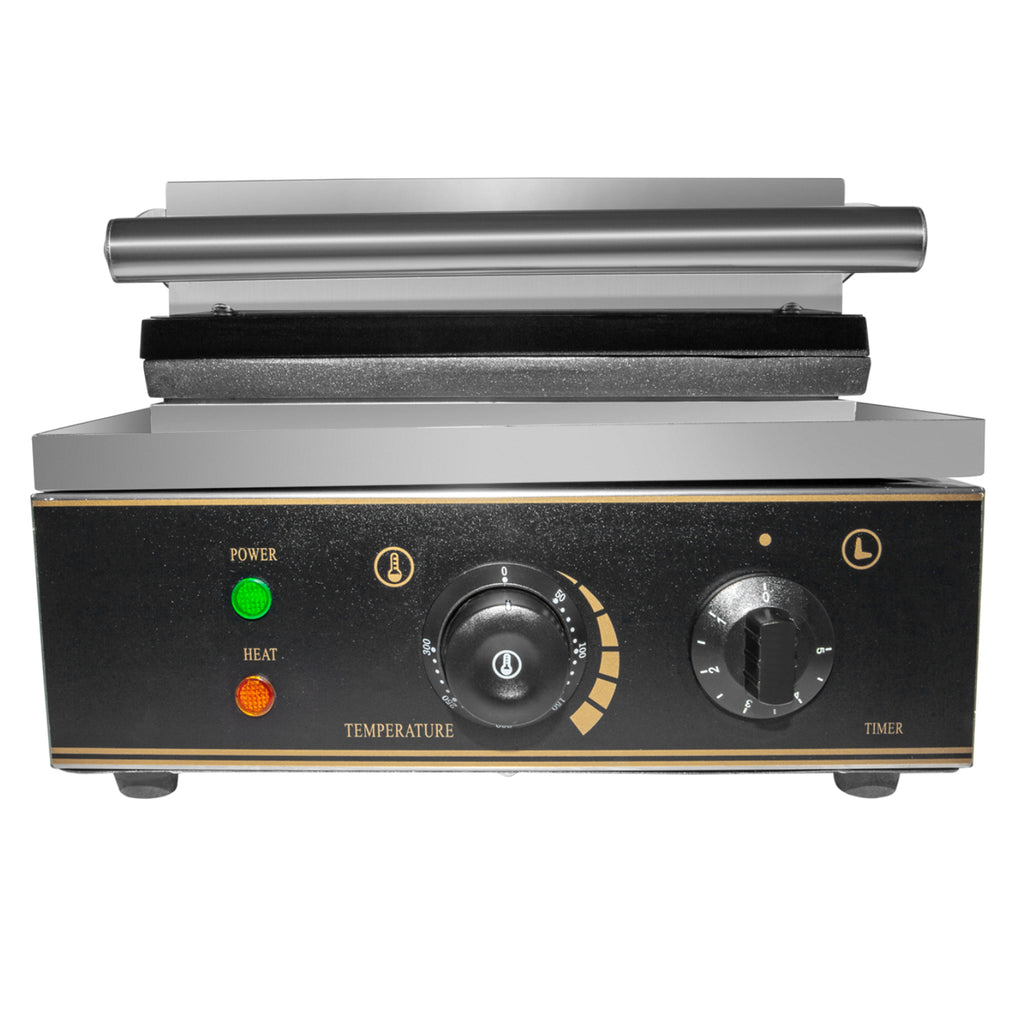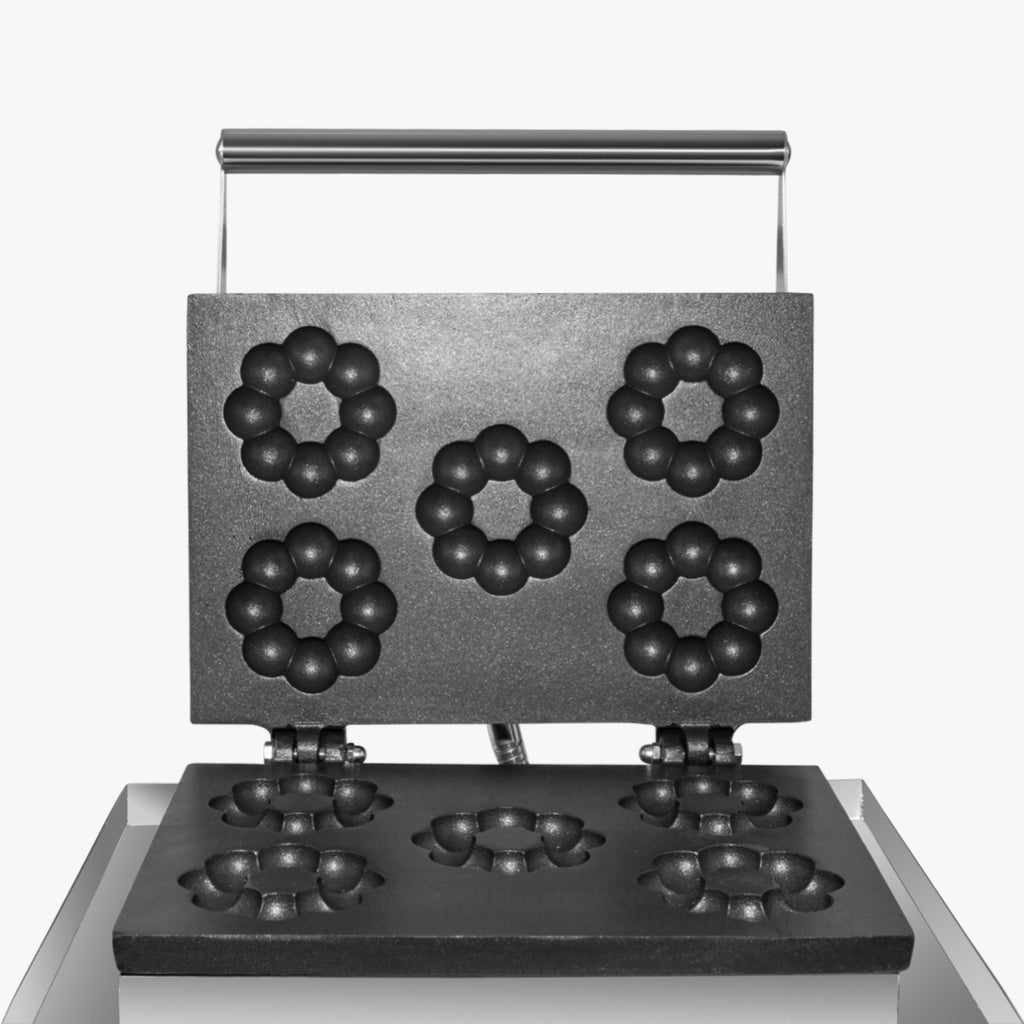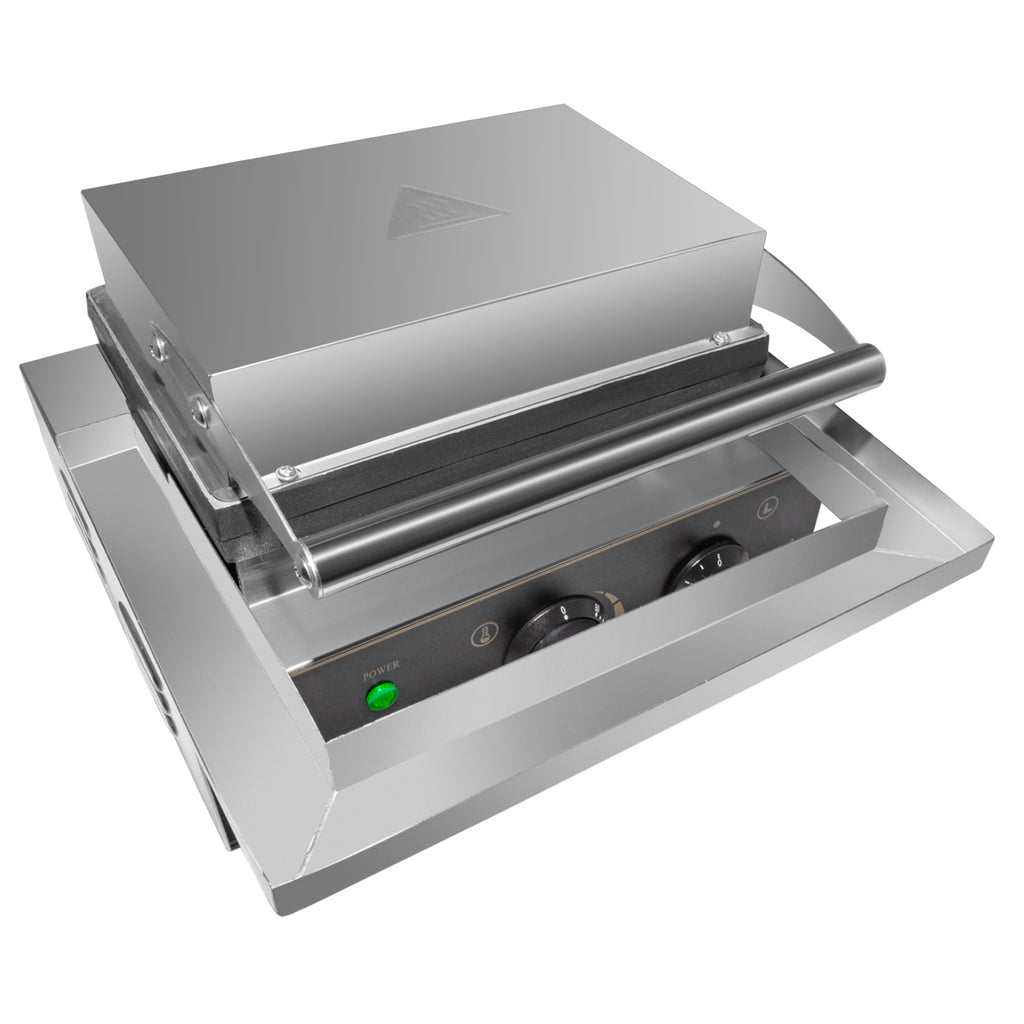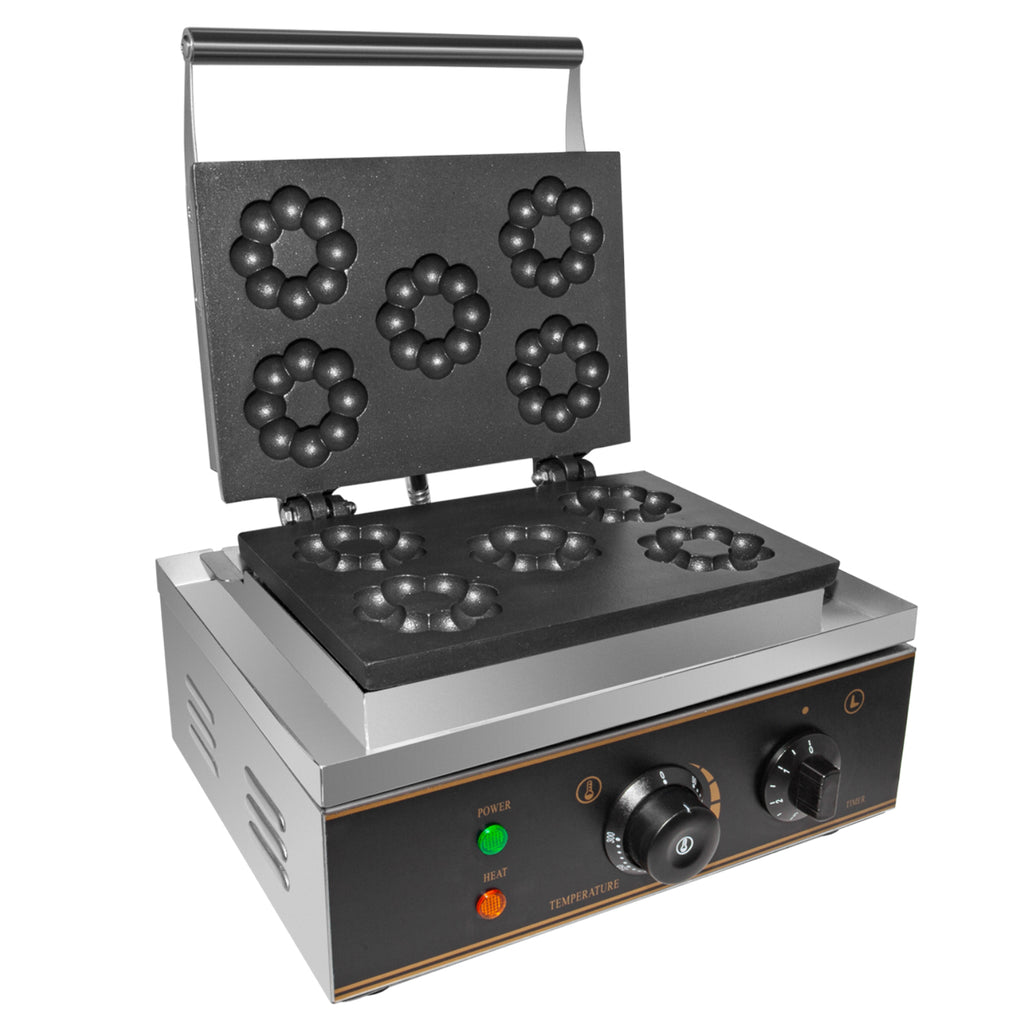 GR-F Electric An-Doughnut Maker | Blossom Shape Donuts | 5 Pcs | Nonstick | 110V
Space-Saving Commercial Donut Maker
Make 5 Flower-shaped mini donuts in a few minutes! This commercial An-doughnut maker has a stainless-steel body and nonstick-covered cast aluminum plates. The power consumption is 1.55kW. The machine is equipped with a timer and a temperature control knob. Perfect for indoor and outdoor use.
The benefits of this mini donut maker:
Saves space
Choose this An-doughnut maker in case you do not need large volumes or if your kitchen is not big enough to accommodate a big counterpart. Enjoy the high quality of the final product without taking much storage in the kitchen.
Universal use
The small size of this machine makes it easier to move around than a large industrial donut maker. Thus, you can use this slim-fit appliance indoors and outdoors for startups and small food businesses like street-food points.
Convenient design
This machine is designed to ensure simple and safe usage. A long plastic handle on the upper plate prevents hands from scalds. Nonstick coating ensures that dough does not stick to the pans, and you get perfect donuts every time.
More at these features:
✪ SIMPLE TO OPERATE: all the cooking process is controlled with a few knobs on the front panel

✪ UNUSUAL SHAPE: these An-doughnuts are shaped as a connected circle of eight dough balls that remind a flower

✪ EVEN HEAT: fast double-sided heating provides beautiful uniform golden-brown color for each donut

✪ RESIDUAL TRAY: a removable bottom plate collects the excess fat and dough; it is easy to clean
SPECS: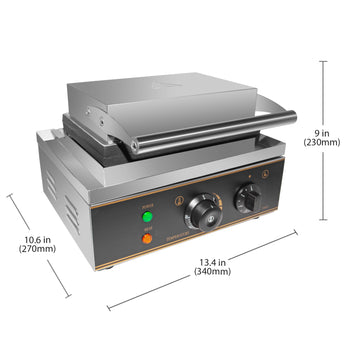 Reviews and Questions
Donut Accessories