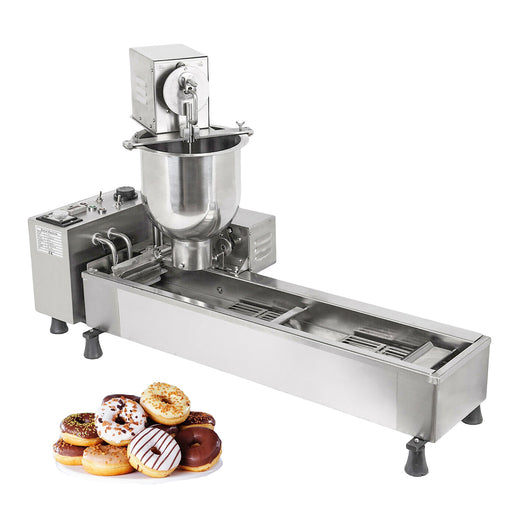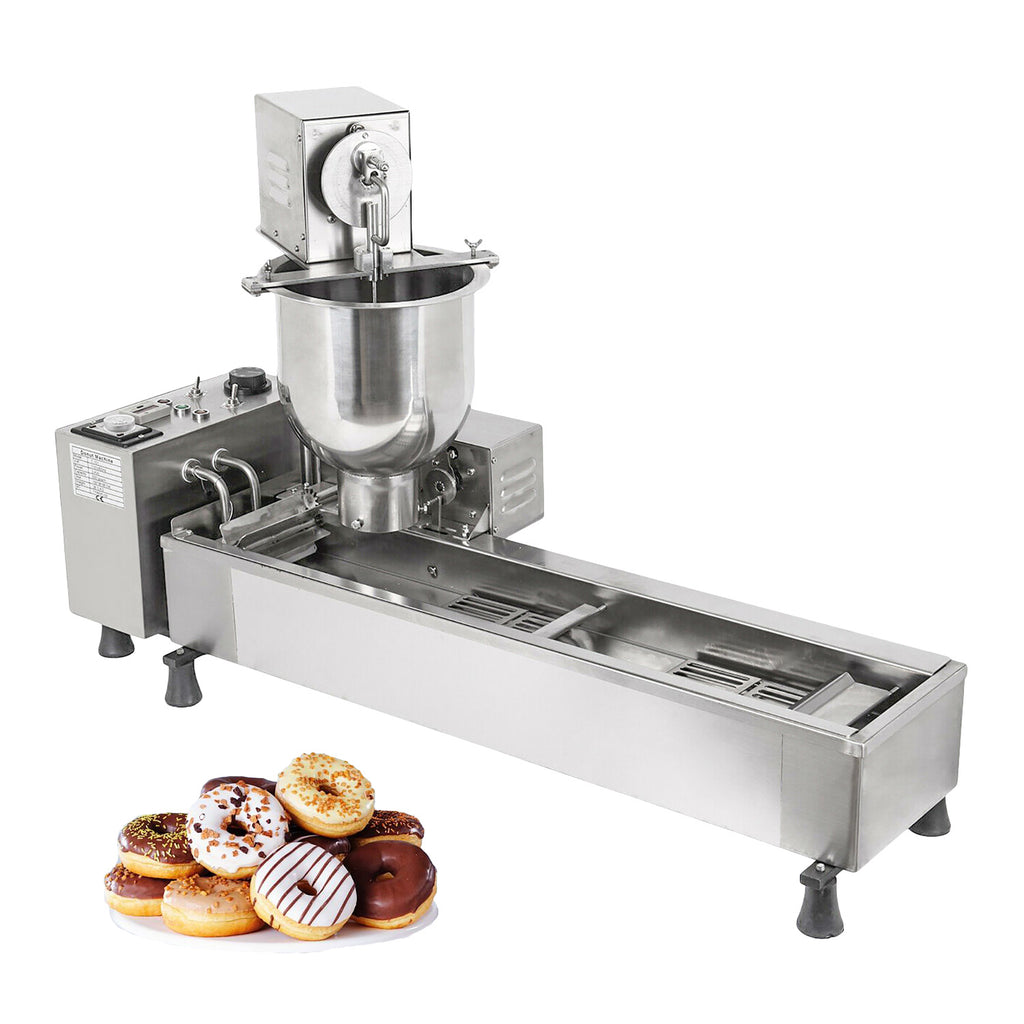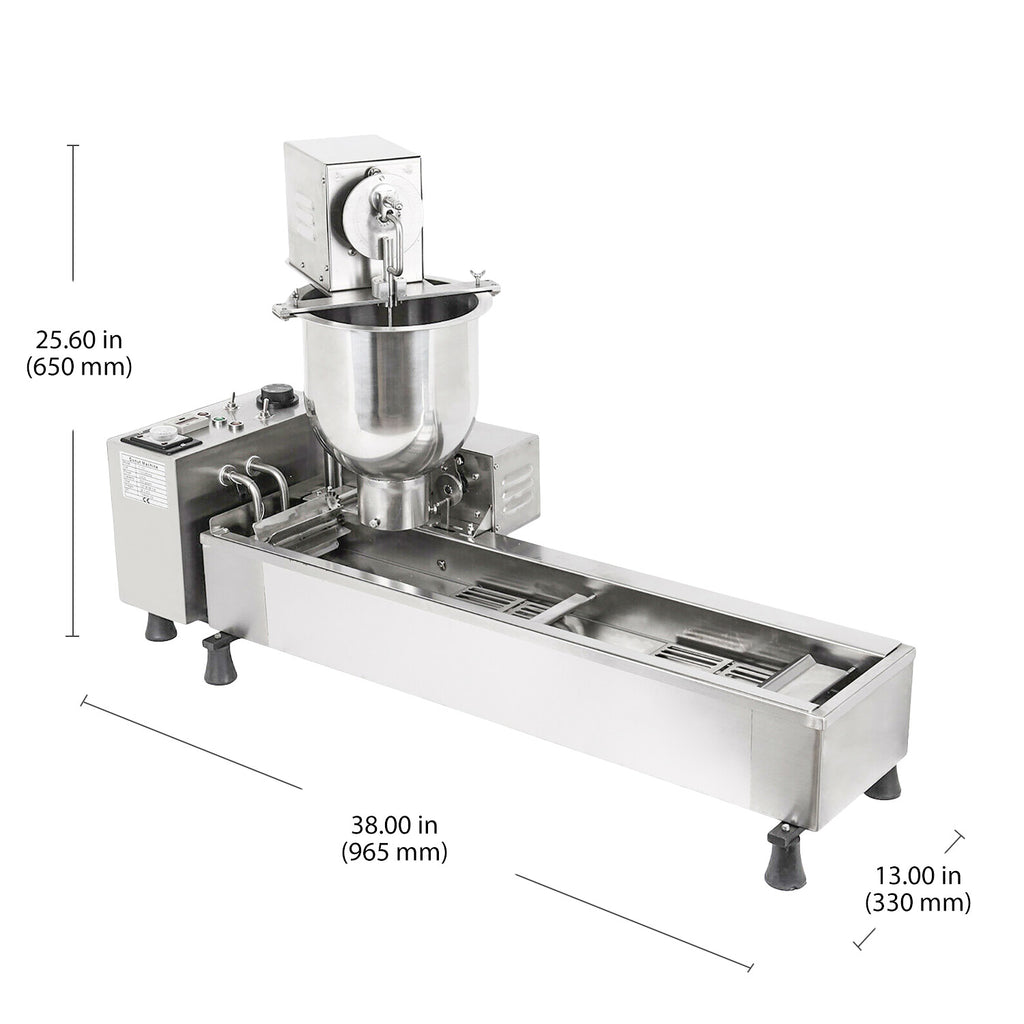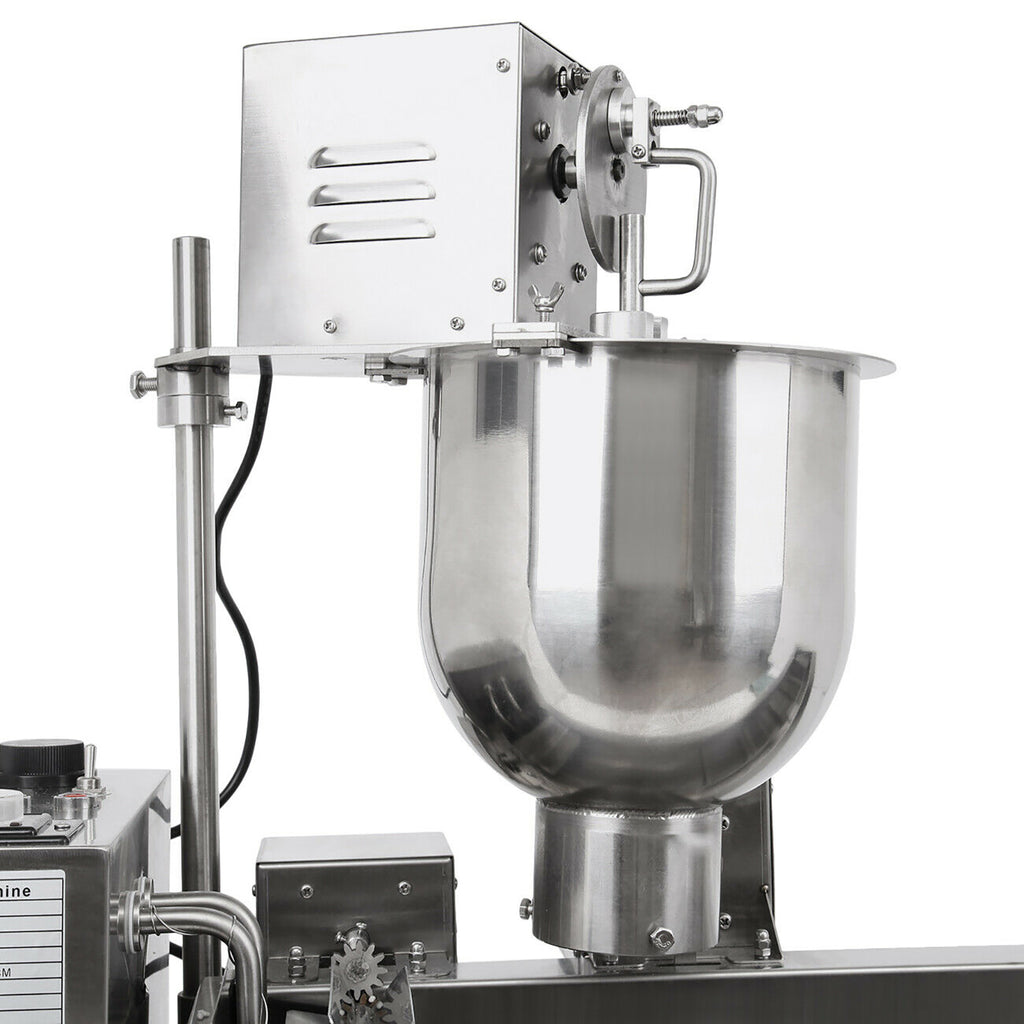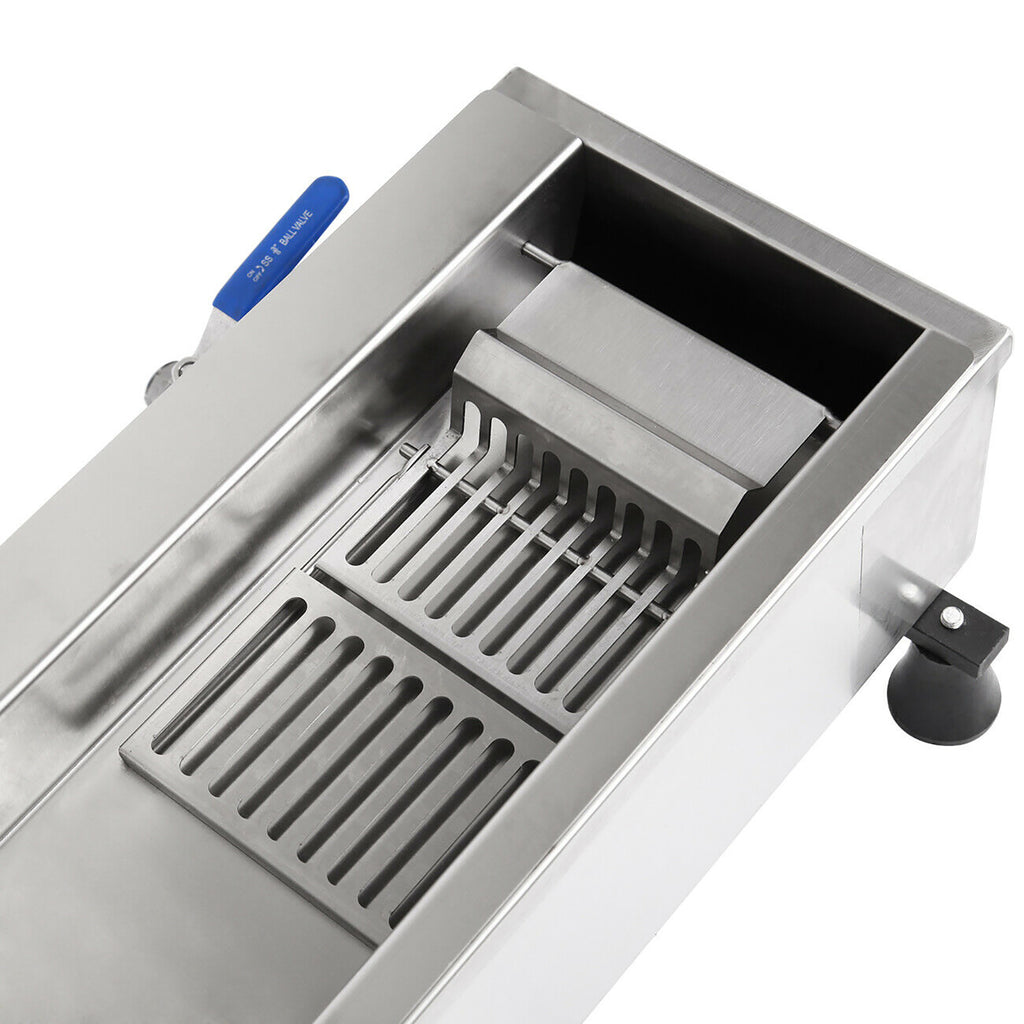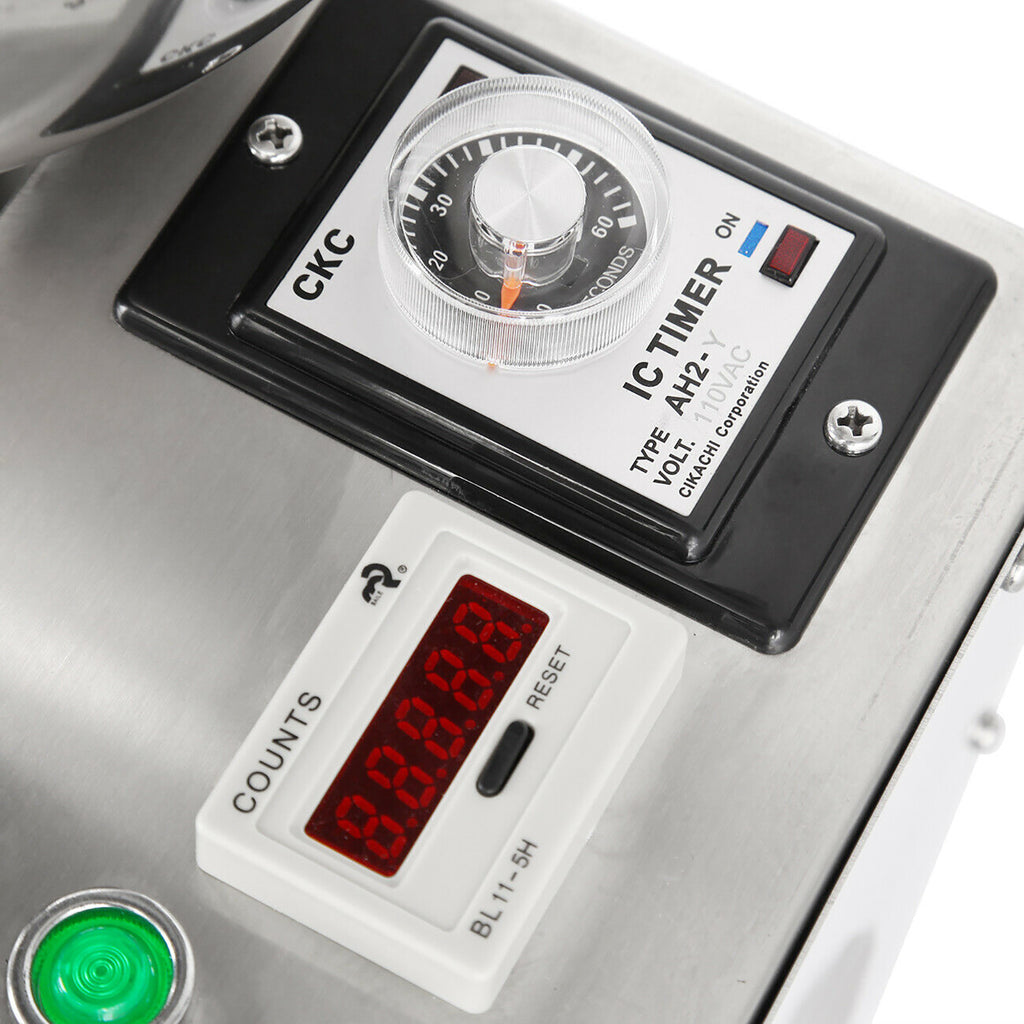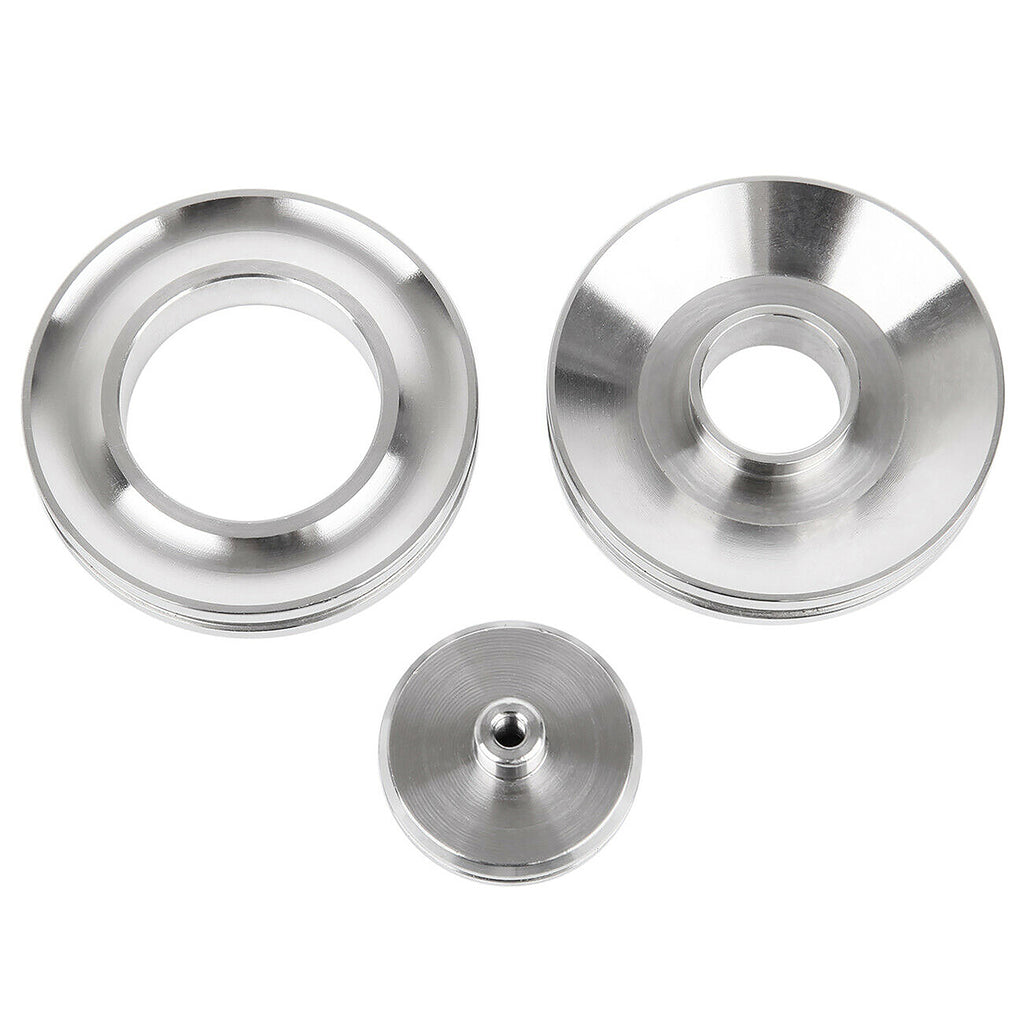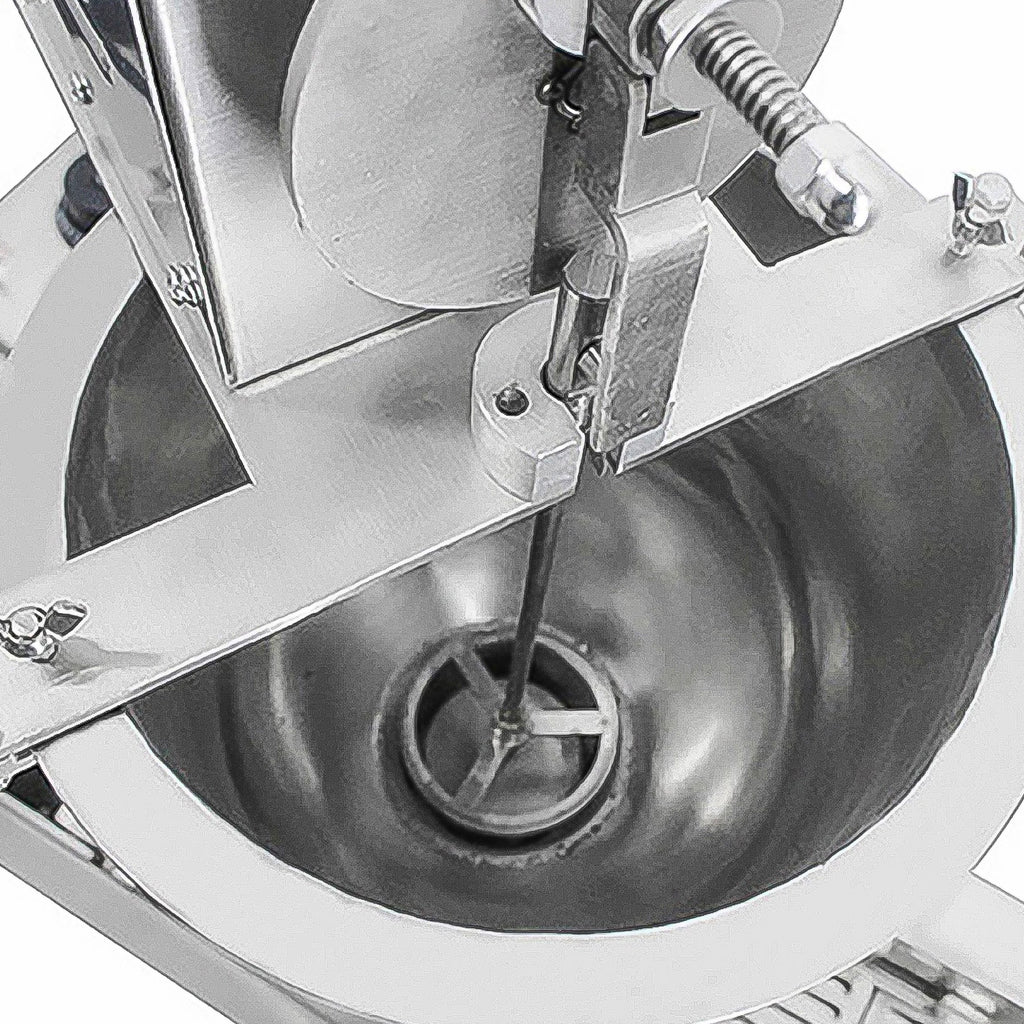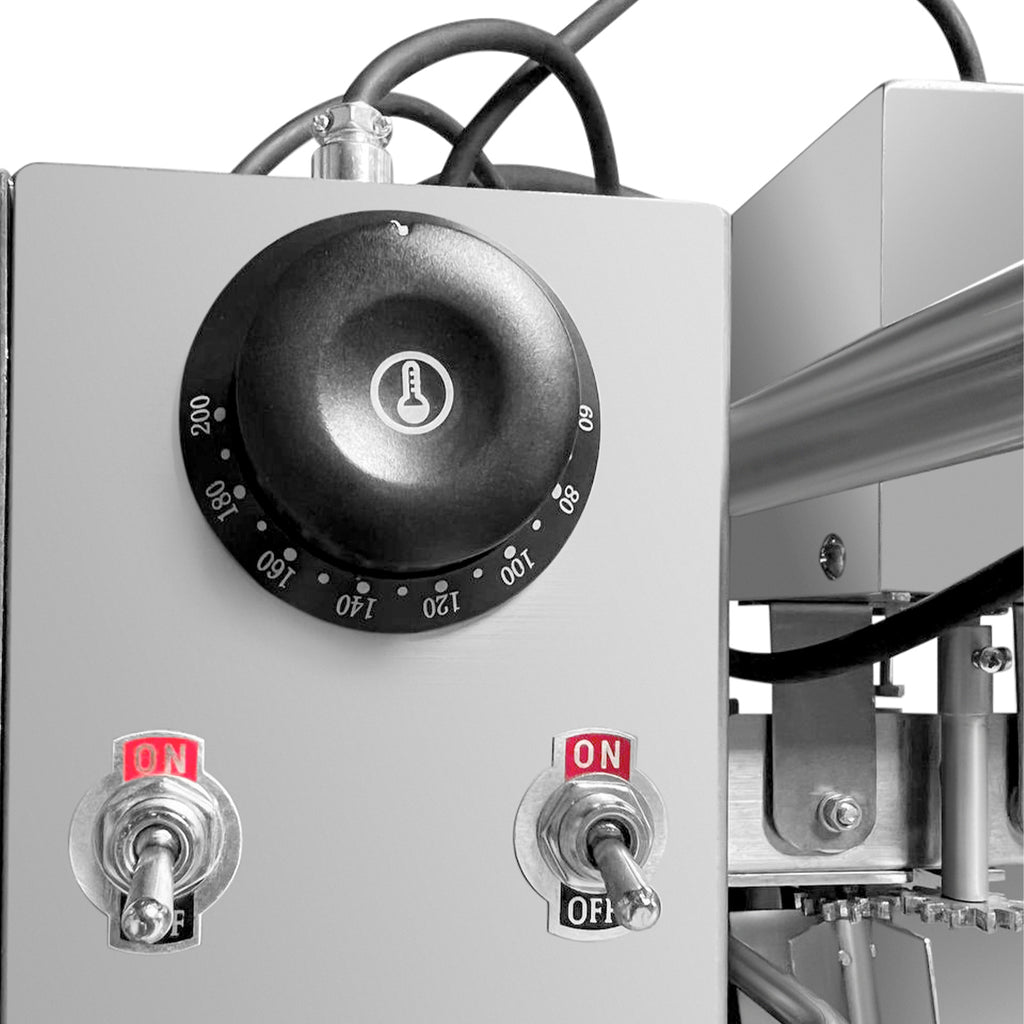 AP-02 Mini Donut Maker Commercial | Automatic Doughnut Machine | 3 Nozzles Set | Stainless Steel | 110V
A donut maker worthy of having
With this mini donut maker, you can produce up to 300 fresh sweet donuts per hour. This appliance is highly efficient and easy to operate since the operations are automatic. The donut diameter is adjustable with interchangeable nozzles.
What makes this machine perfect for commercial use?
Saves time and energy
The donut production is fully automatic, which helps to save time in the kitchen. According to your needs, adjust the temperature, the blanking speed, and the thickness of the donuts. Wait for a while until a bunch of fresh hot donuts is ready.
Durable and safe
The body of this professional equipment is made of stainless steel that is widely used for kitchen appliances production. The material is durable and requires the minimum of maintenance effort.
High capacity
With its capacity, this donut maker guarantees high turnover for your business. Make thousands of delicious glazed and sugared donuts every day to meet the needs of your customers and make them want to come back again.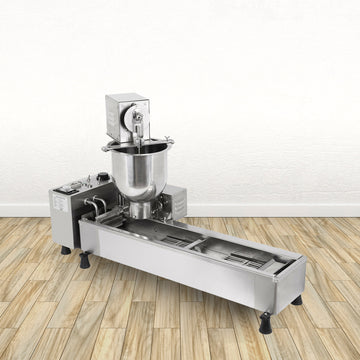 Look at this thoughtful design!
✪ TURNING MODULE: the donuts flip automatically with no need for constant human supervision

✪ INTERCHANGEABLE OUTLETS: with a set of nozzles, the thickness of donuts can be different

✪ TEMPERATURE CONTROL: the level of temperature can be adjusted by a mechanical knob

✪ DRAIN PIPE: with an oil drain outlet, quickly drain the oil away after all the donuts are ready
SPECS: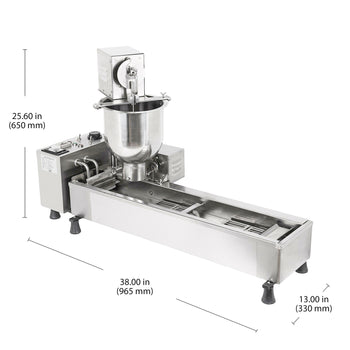 model:

AP-02

package size:

40" x 16" x 19"

machine size:

38" x 13" x 25.6"

material:

Full stainless steel

voltage:

110V

shipping weigh:

88 lbs

temperature range:

122°F - 392°F

power kw amp :

3kW (27.3 Amp)

product size:

Mini (1.18" - 1.96"), Medium (1.96" - 2.75"), Big (2.75" - 3.93")

productivity:

300 PCS/hour

timer setting scope:

0-30 seconds
Reviews and Questions
Donut Accessories