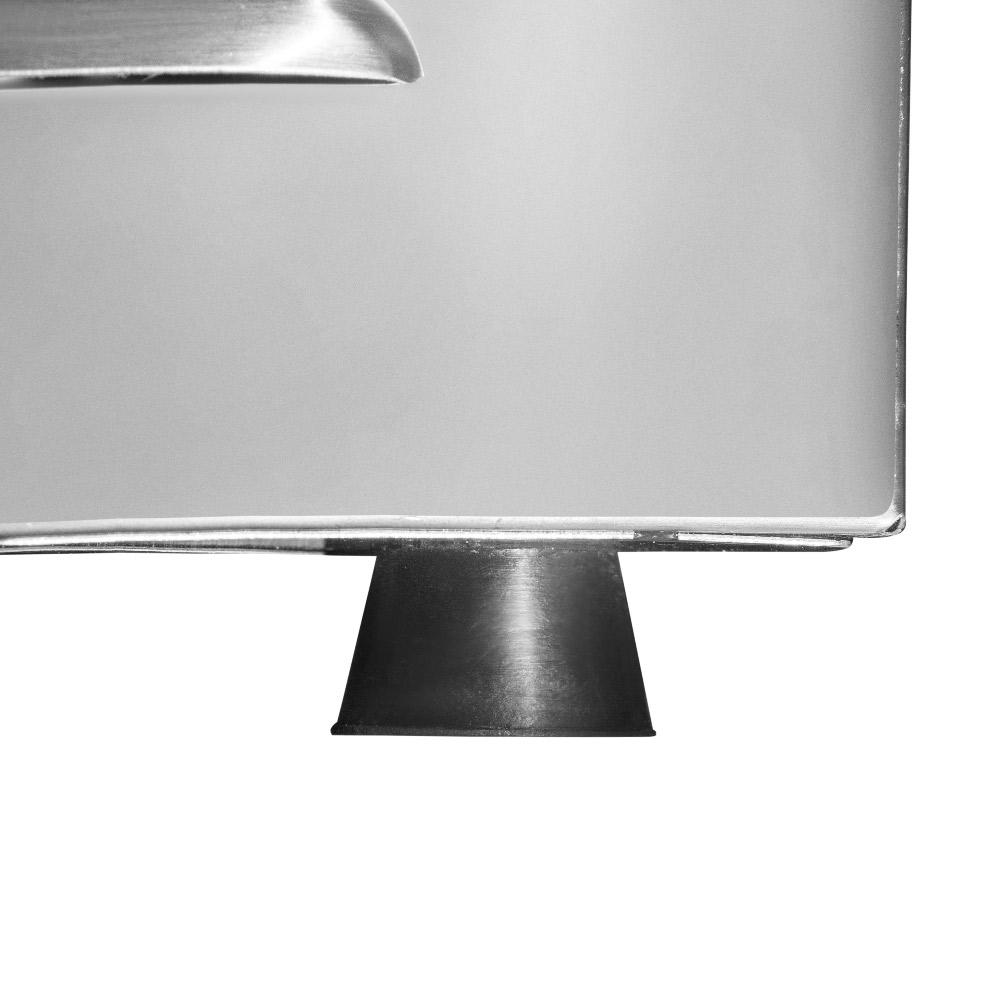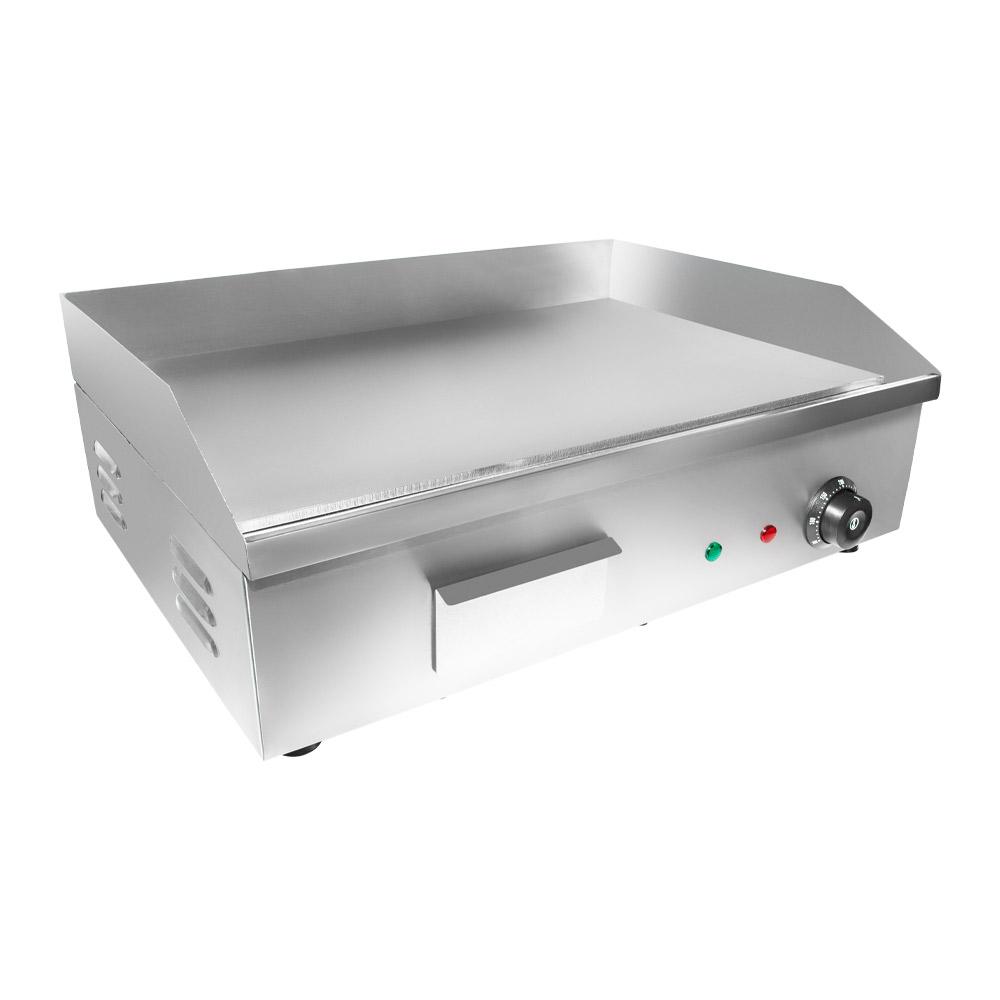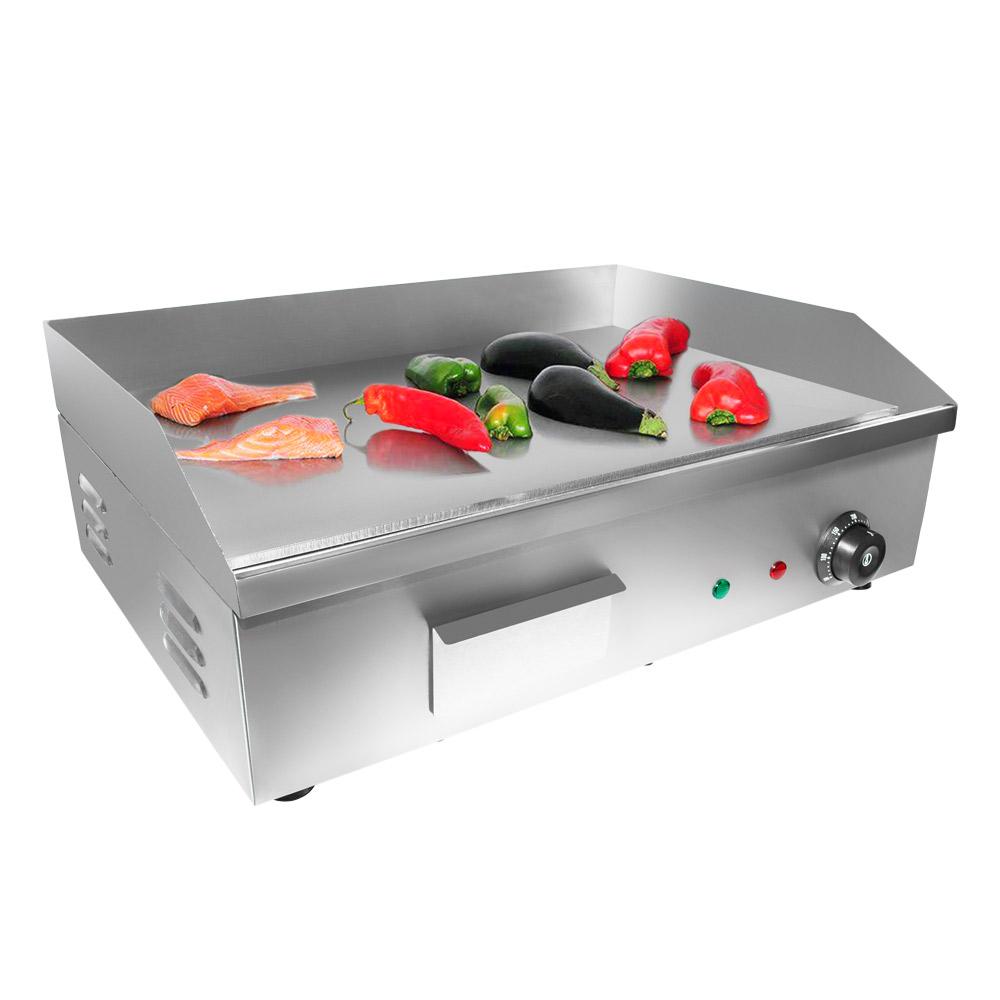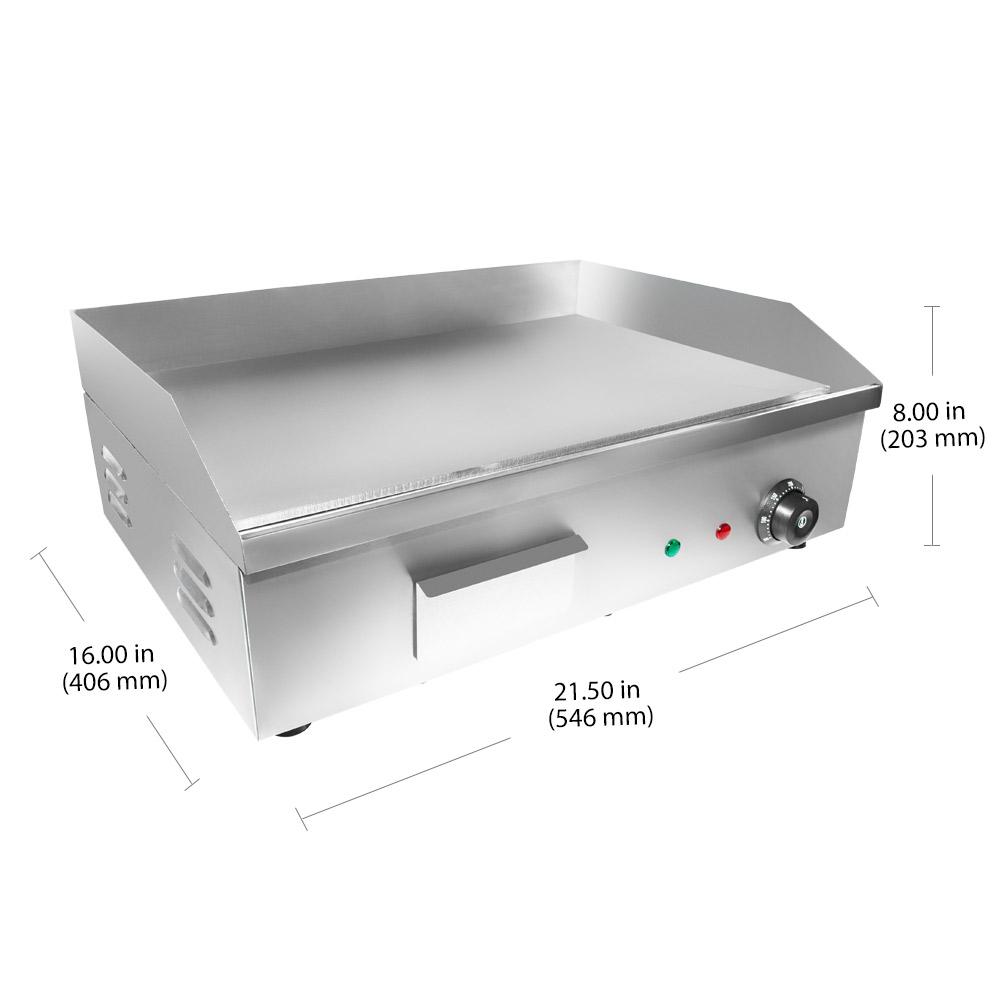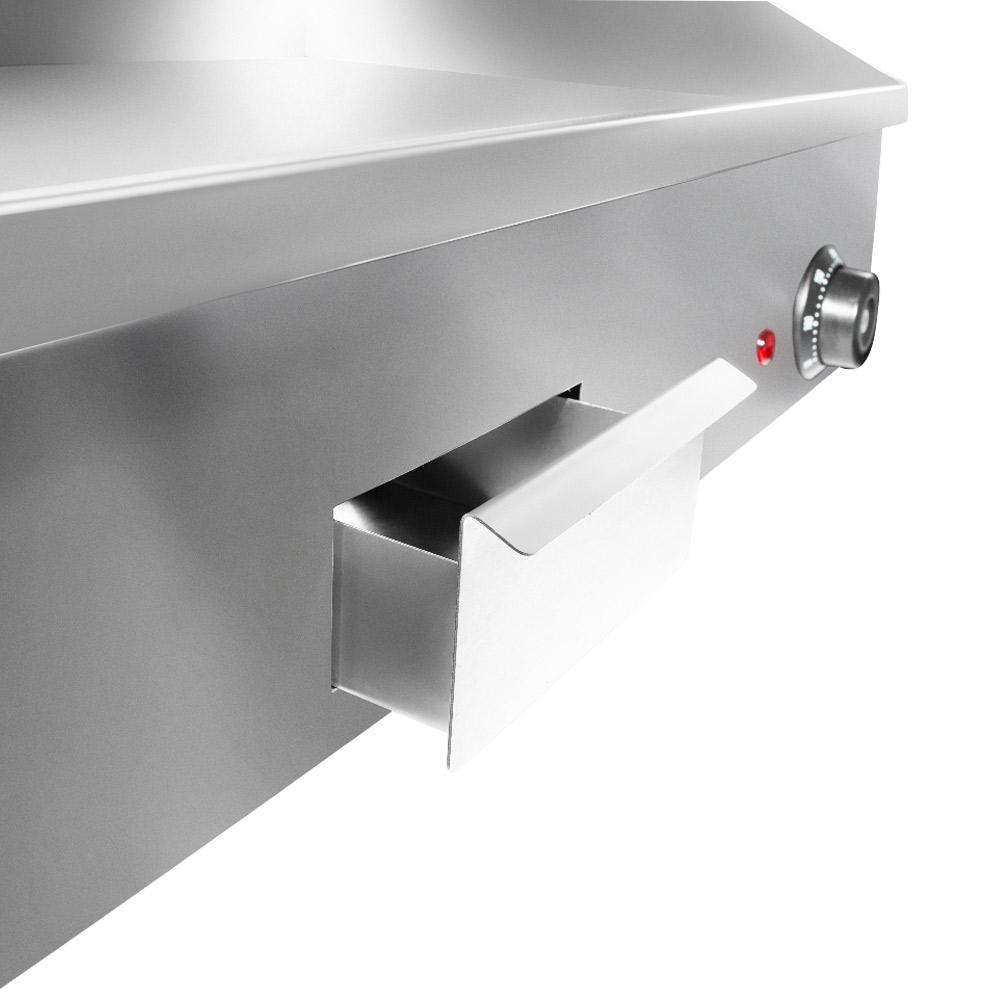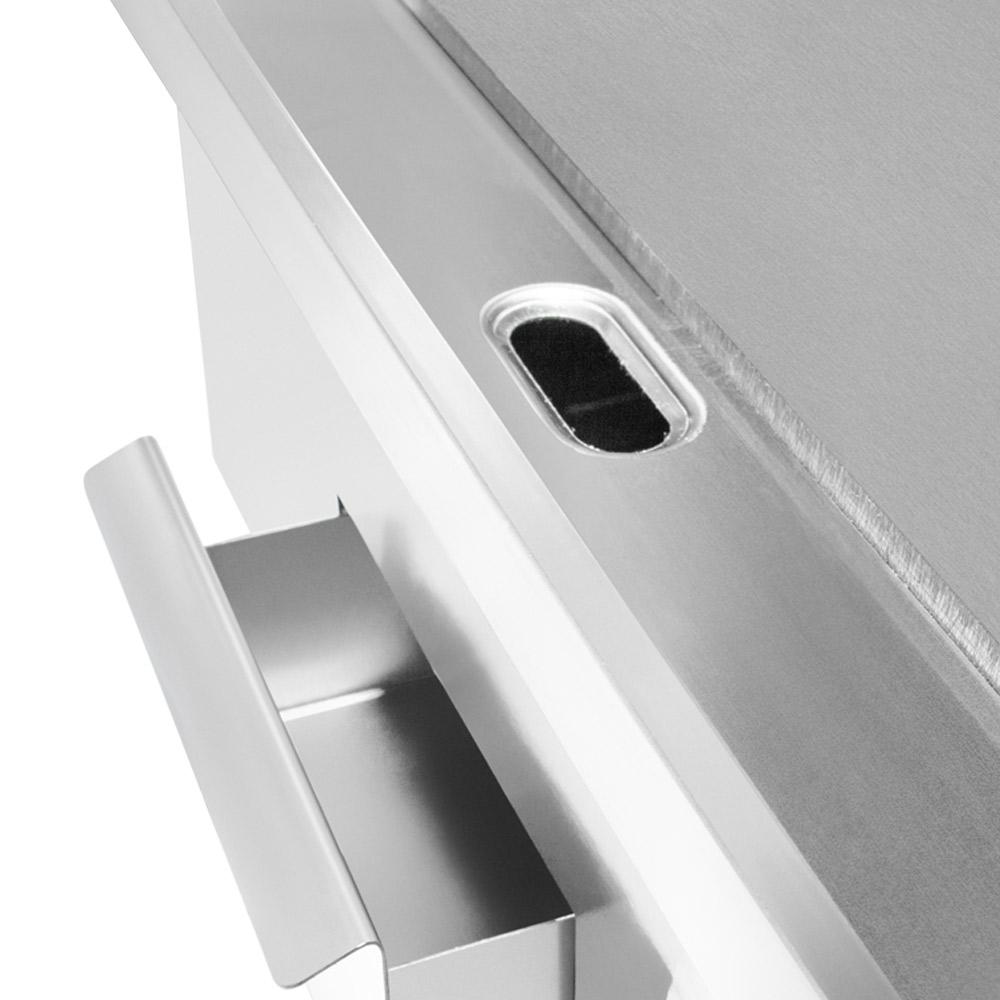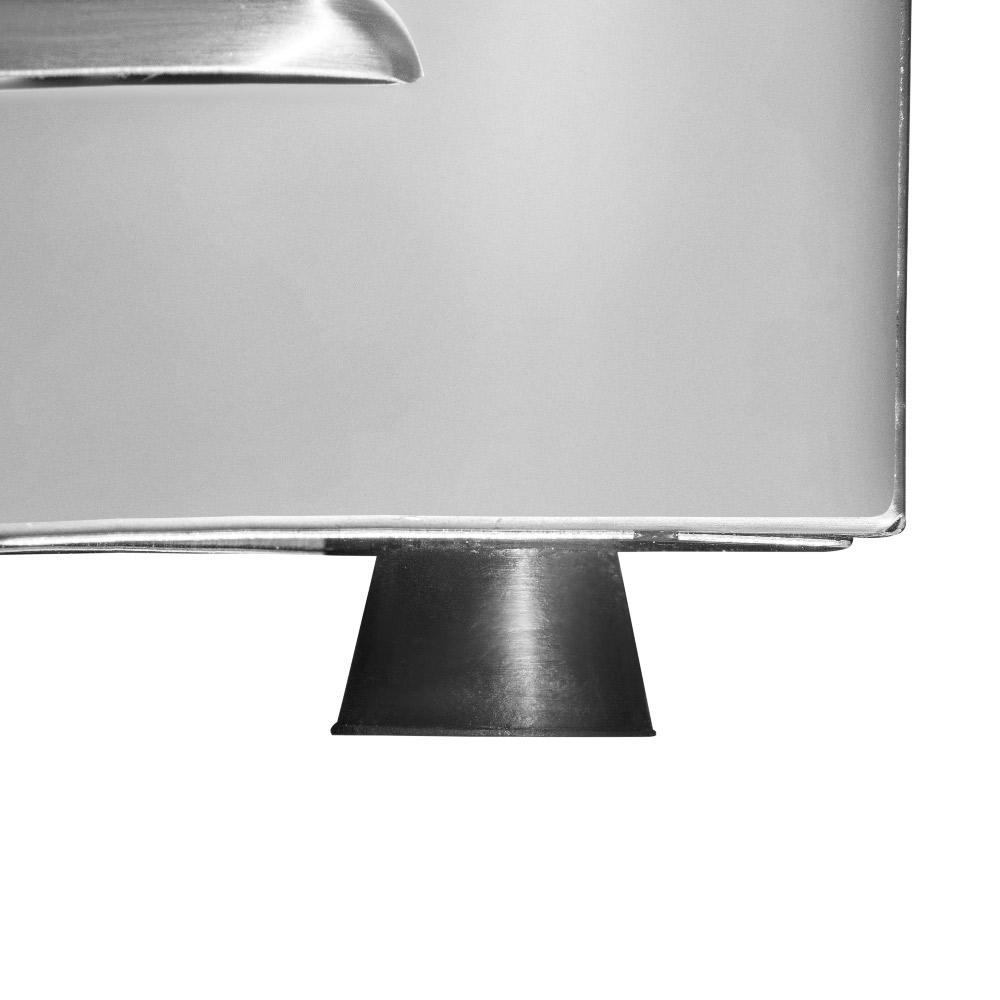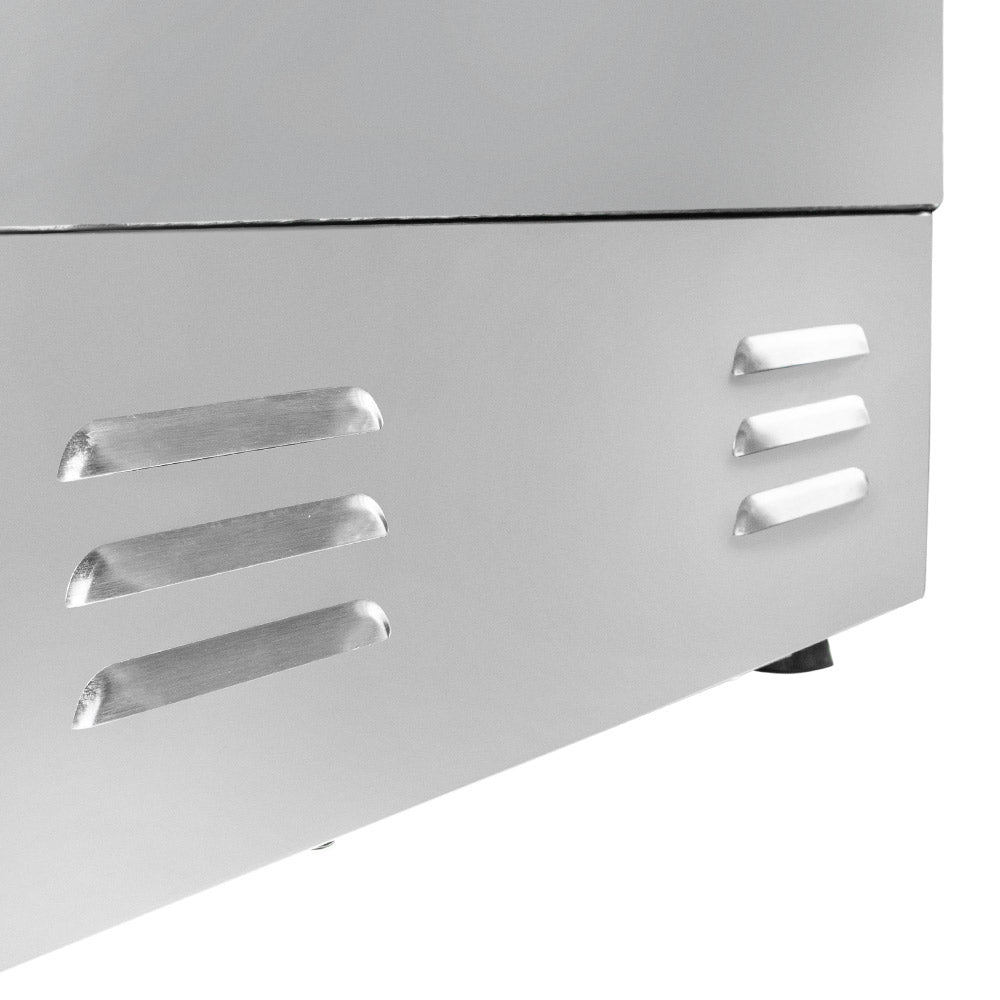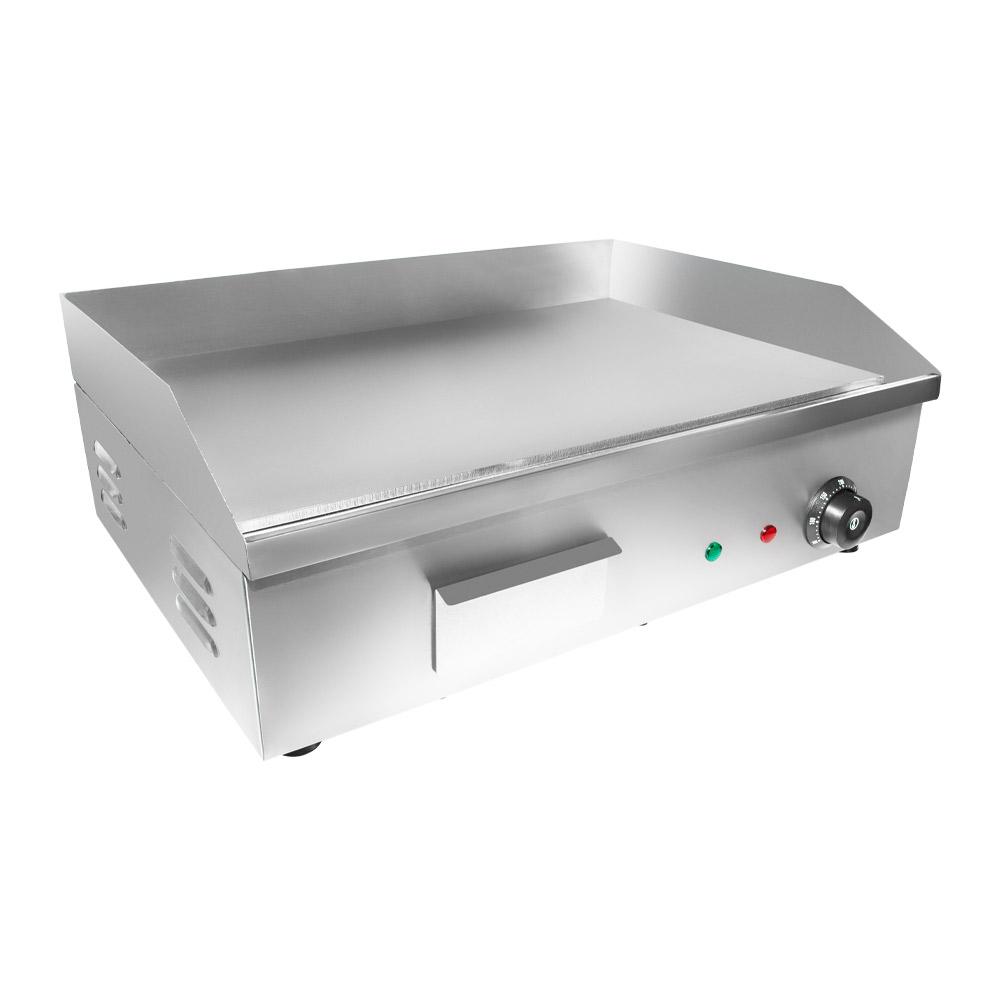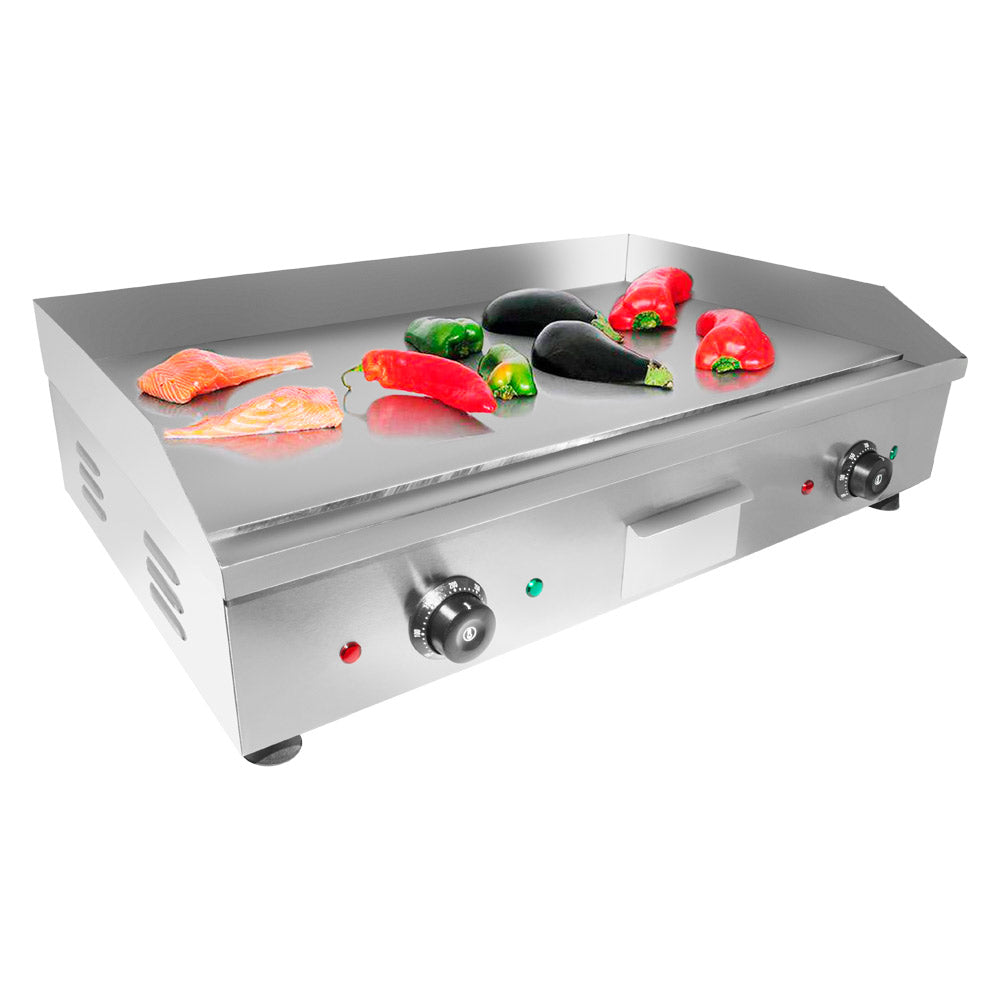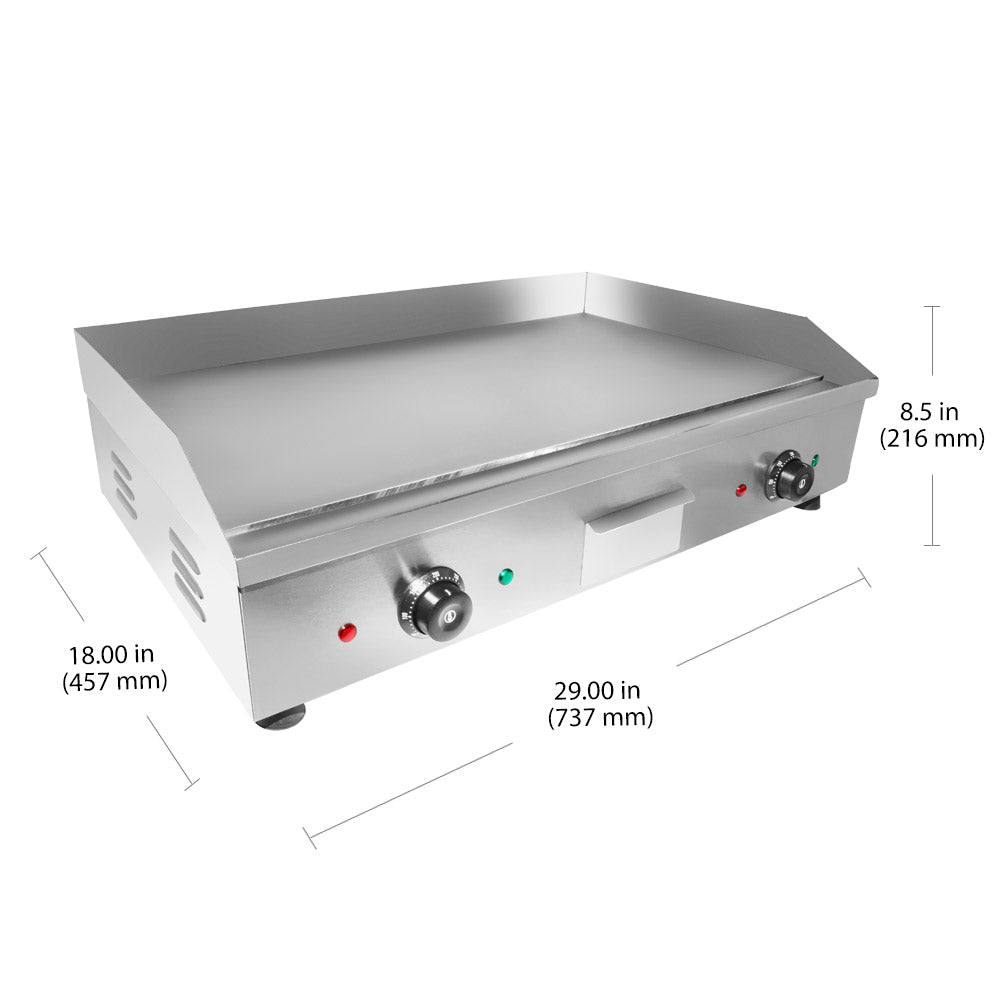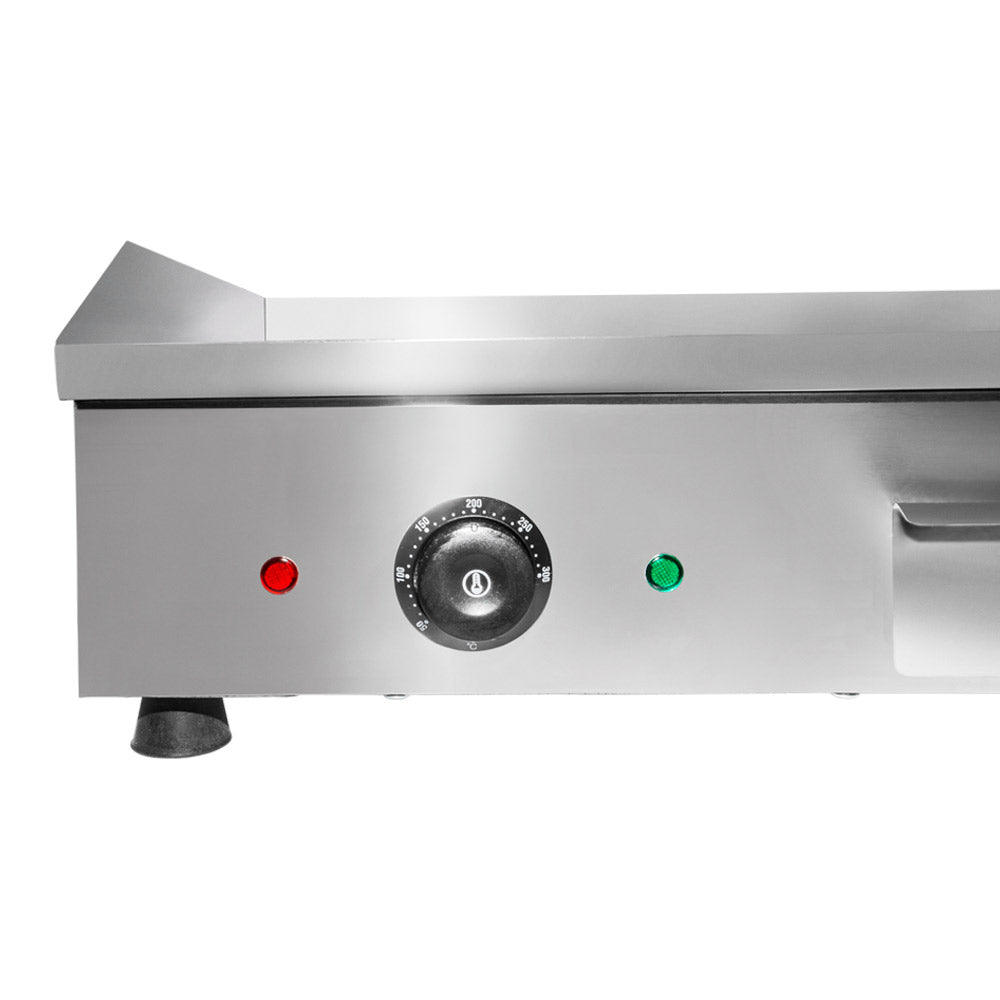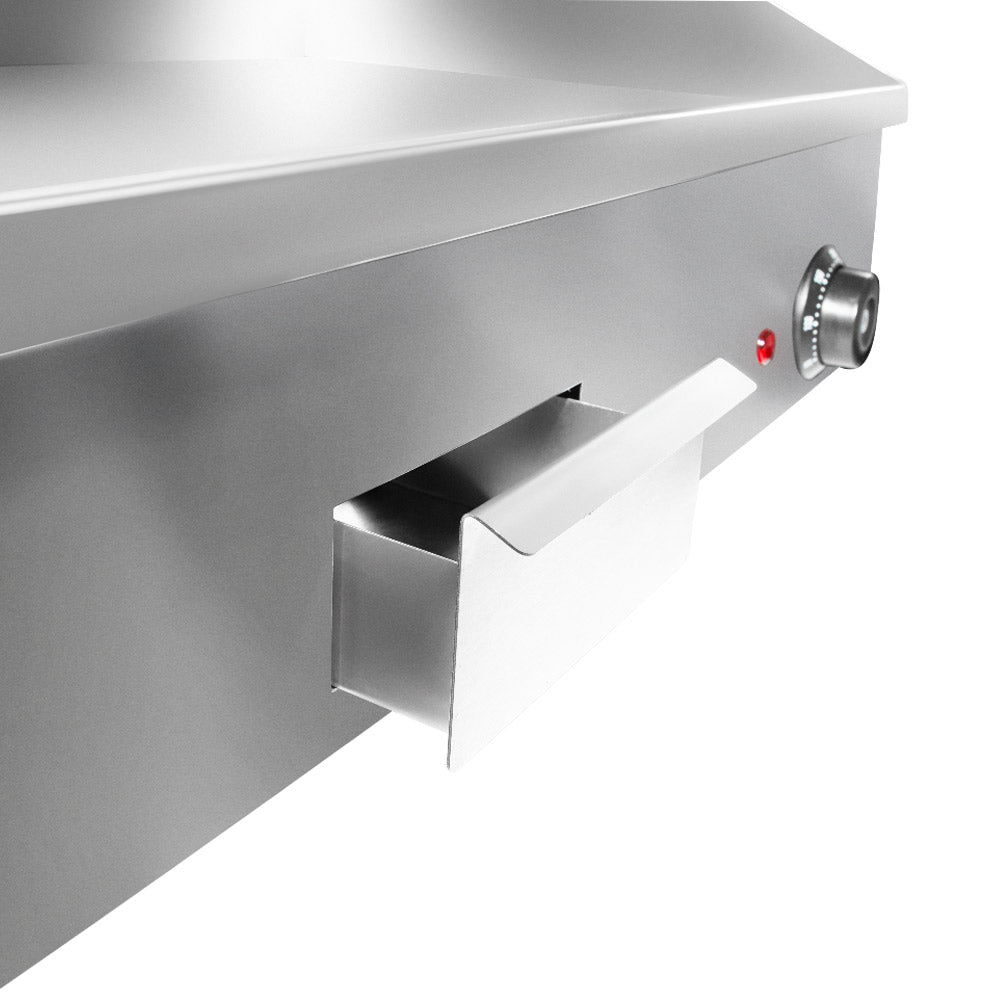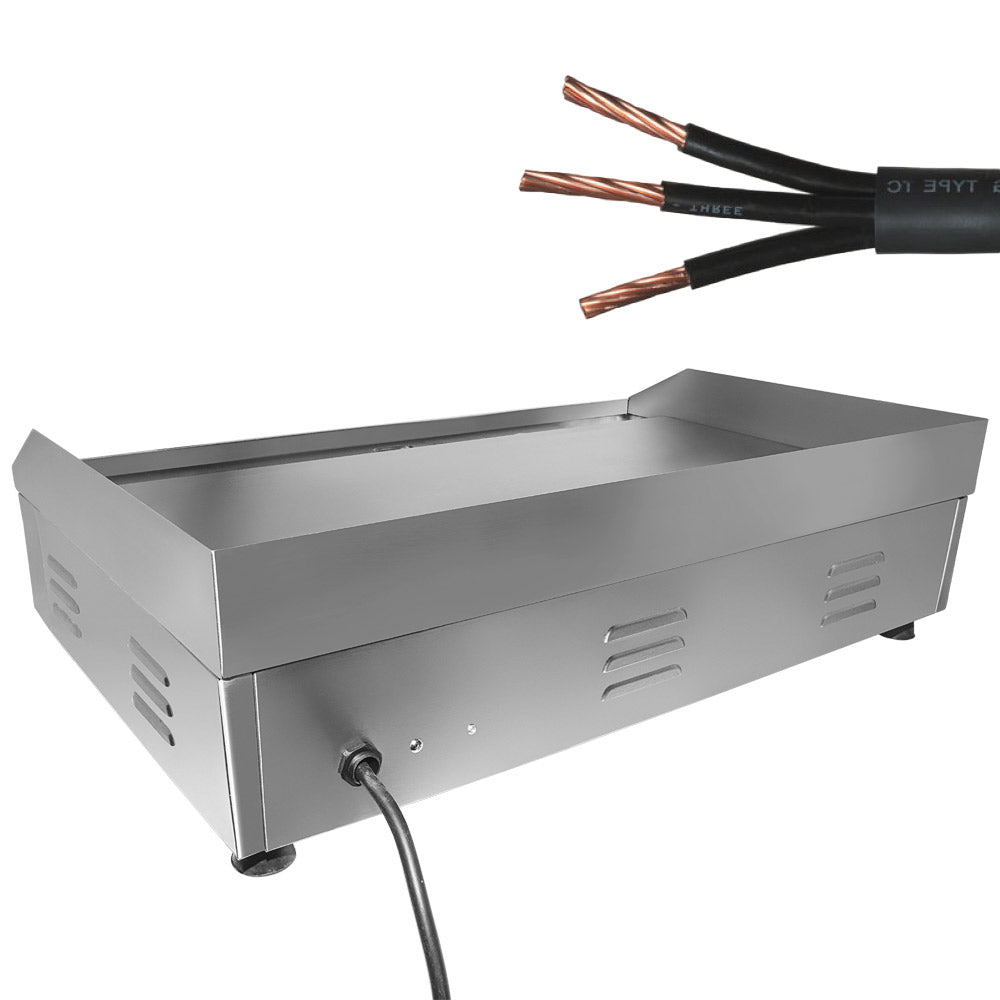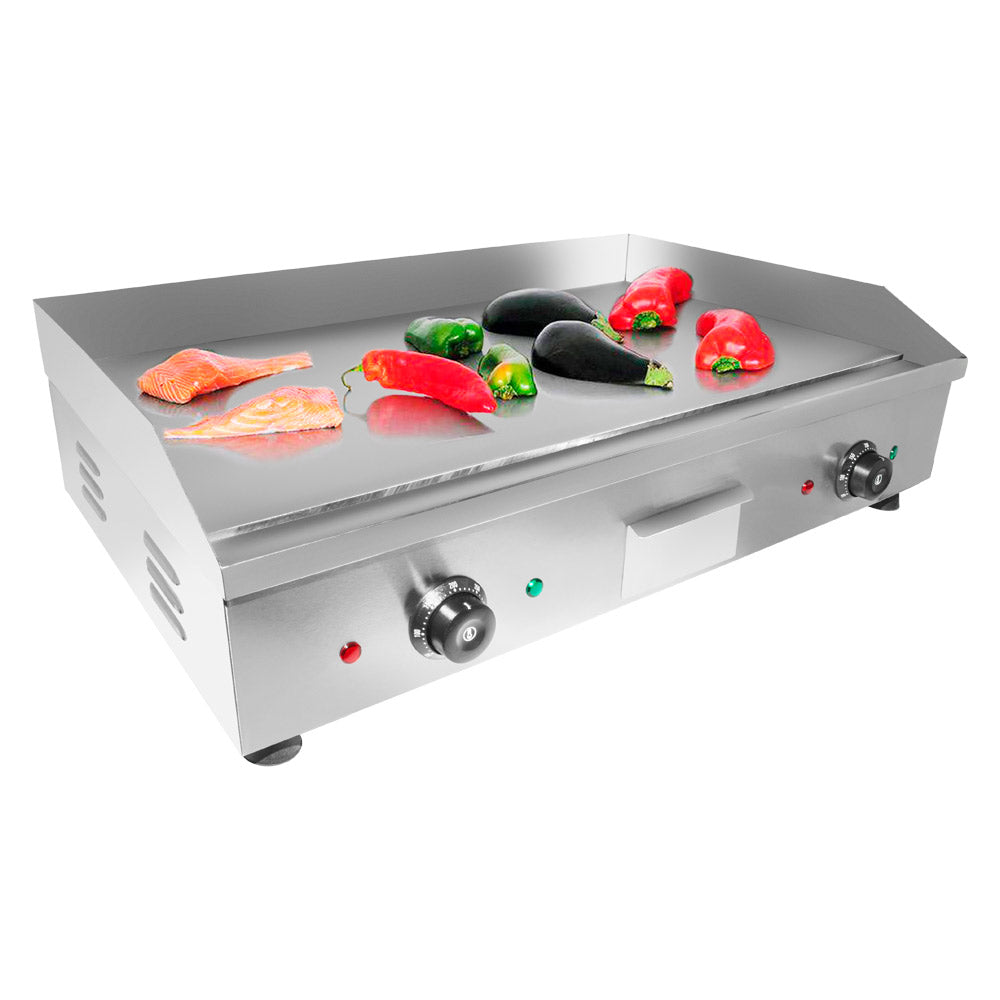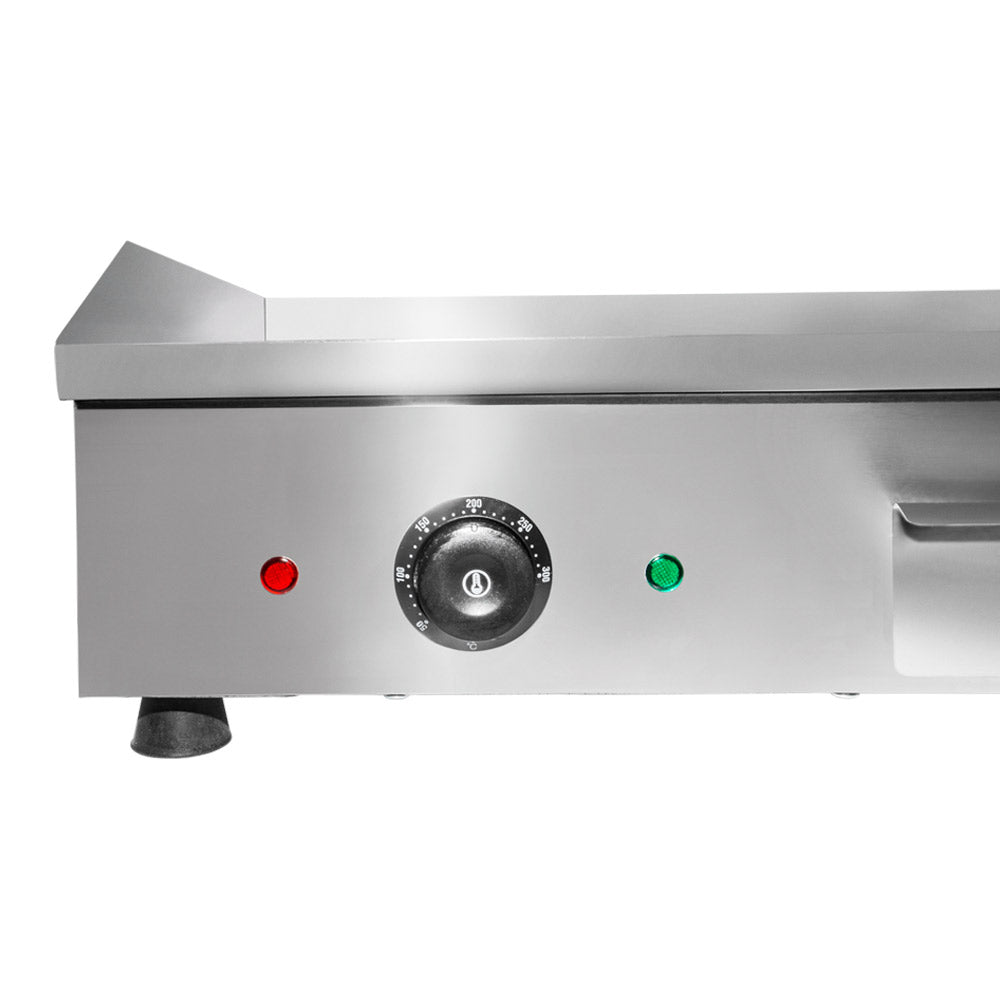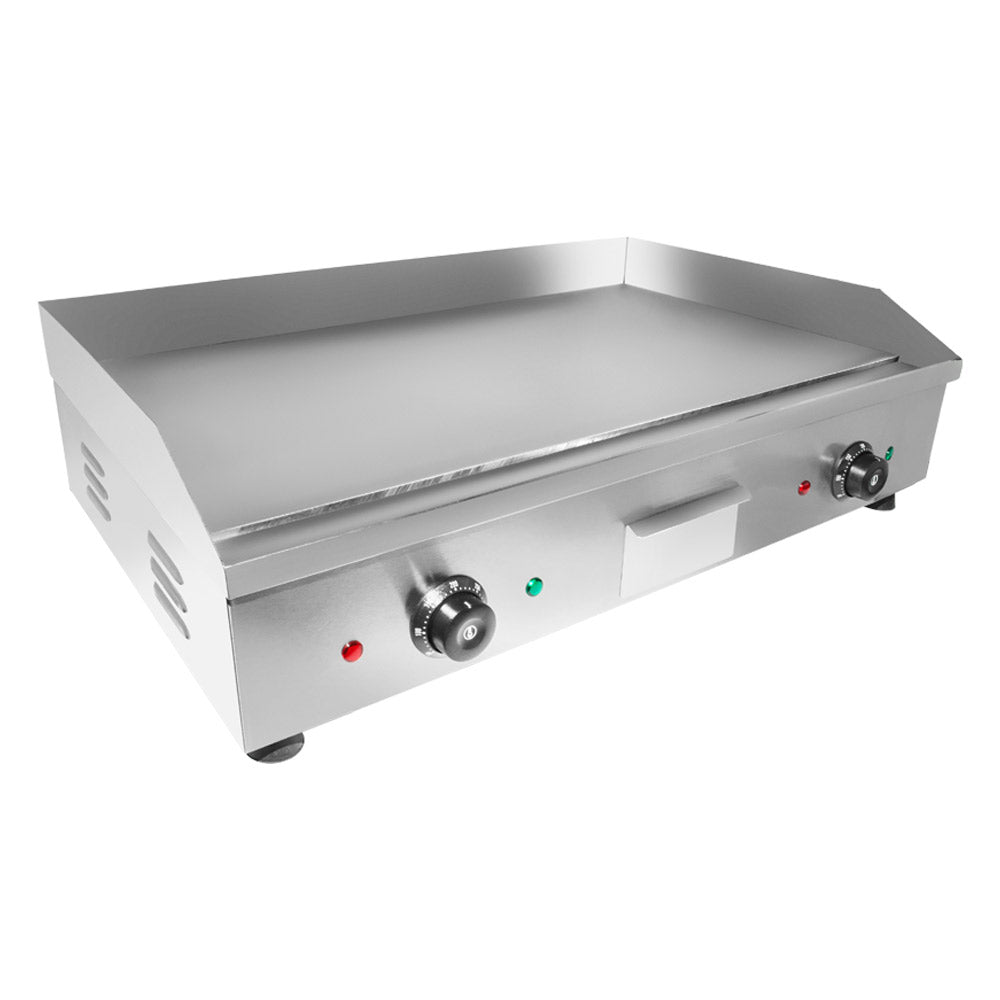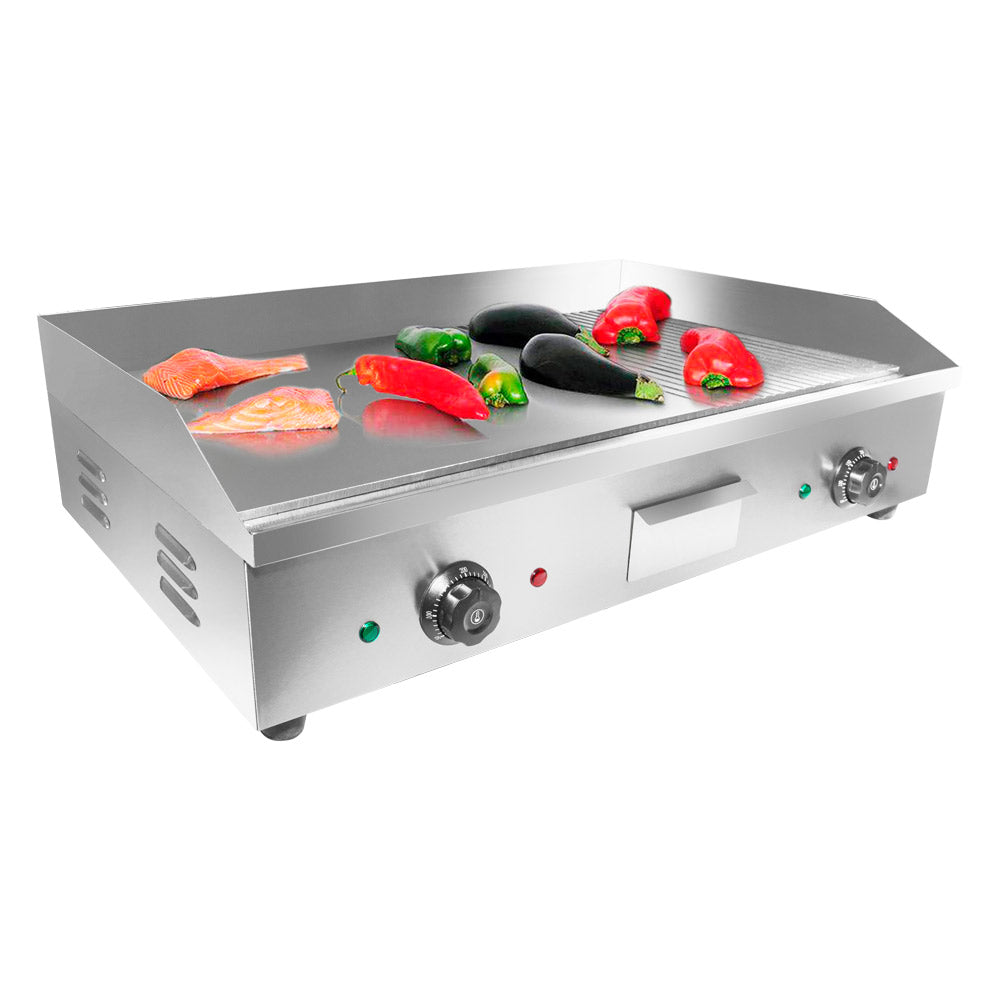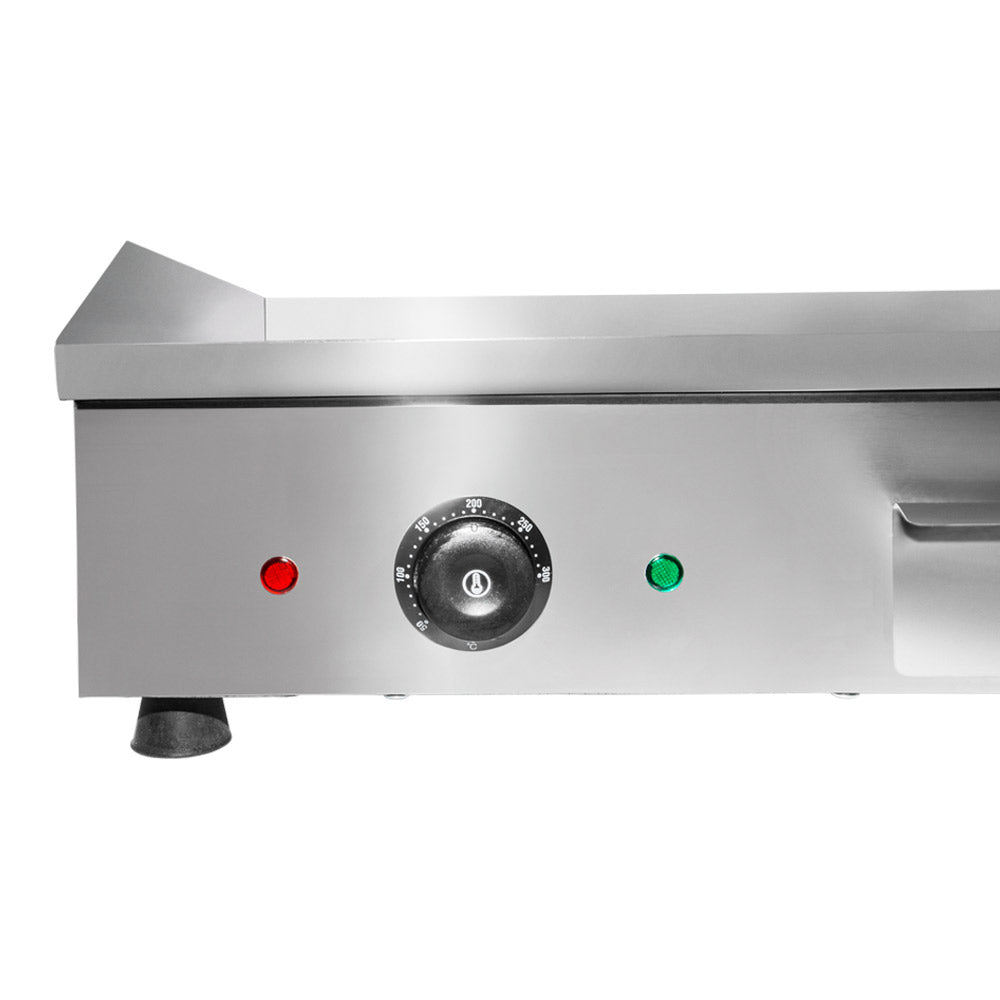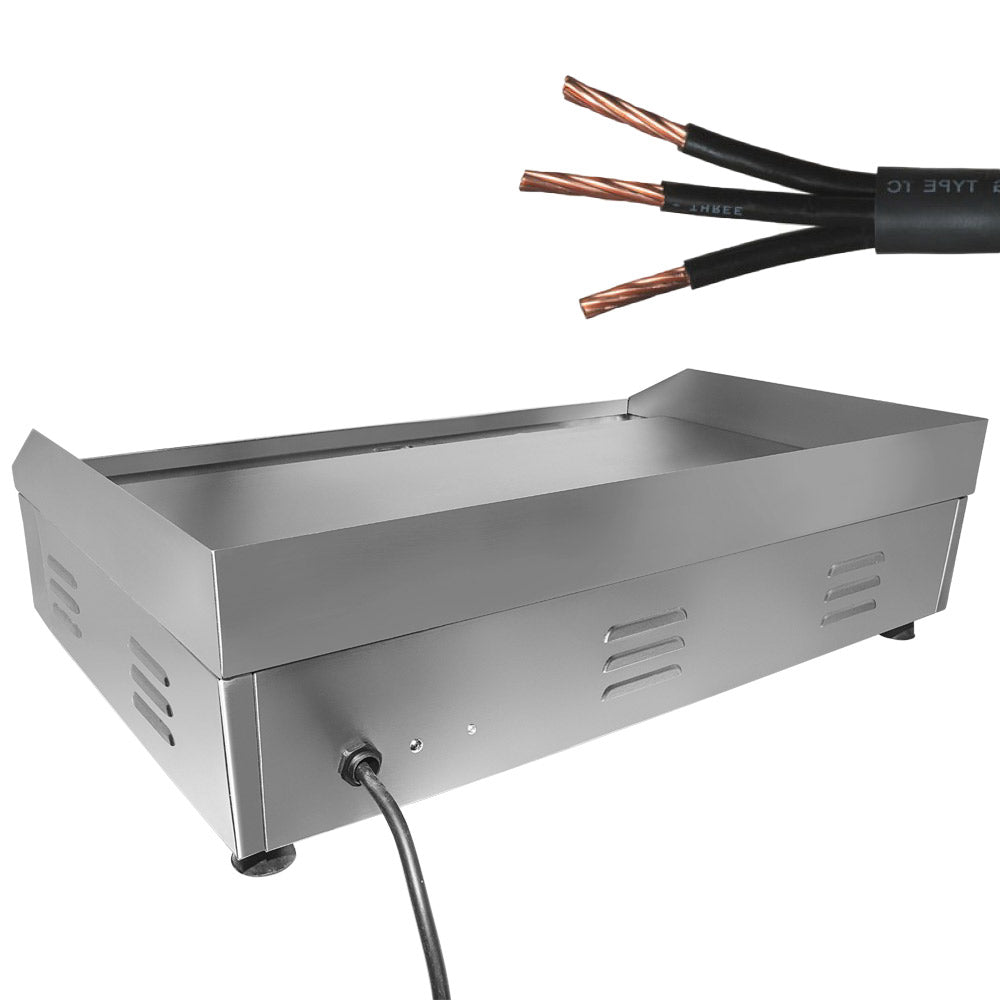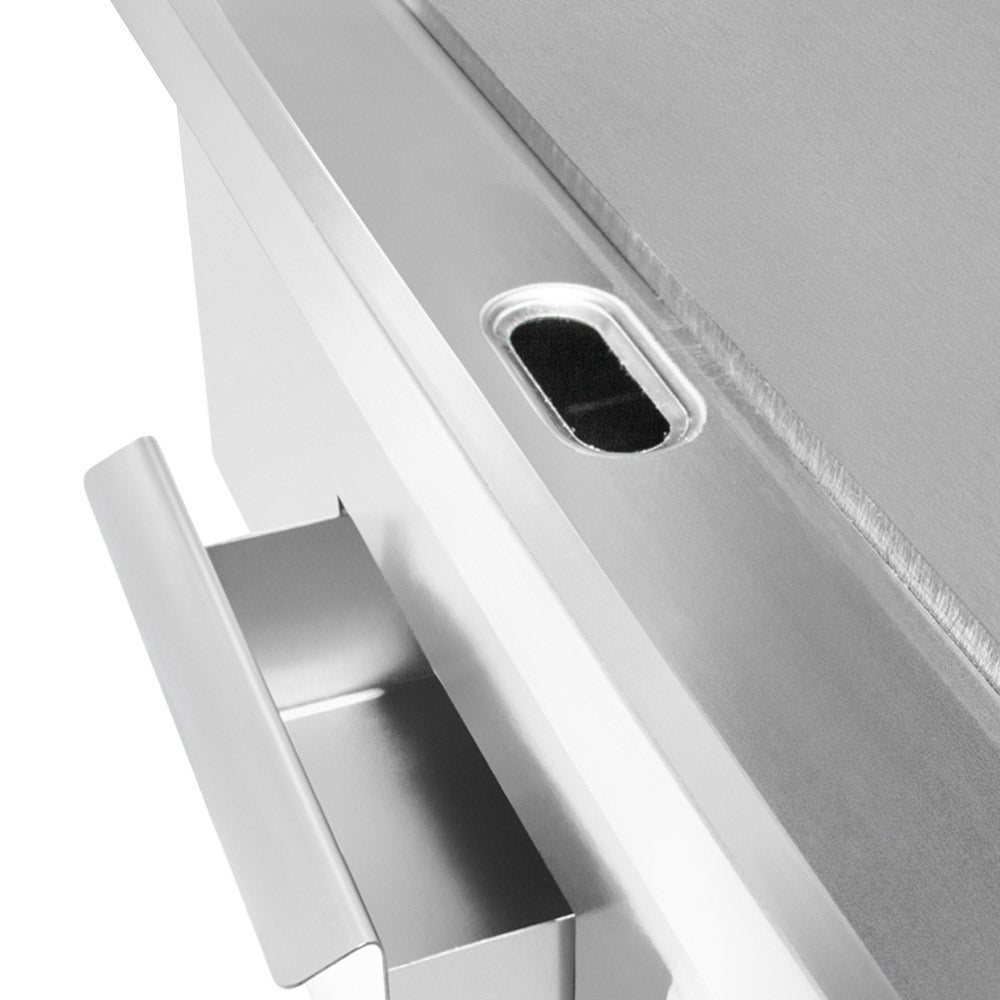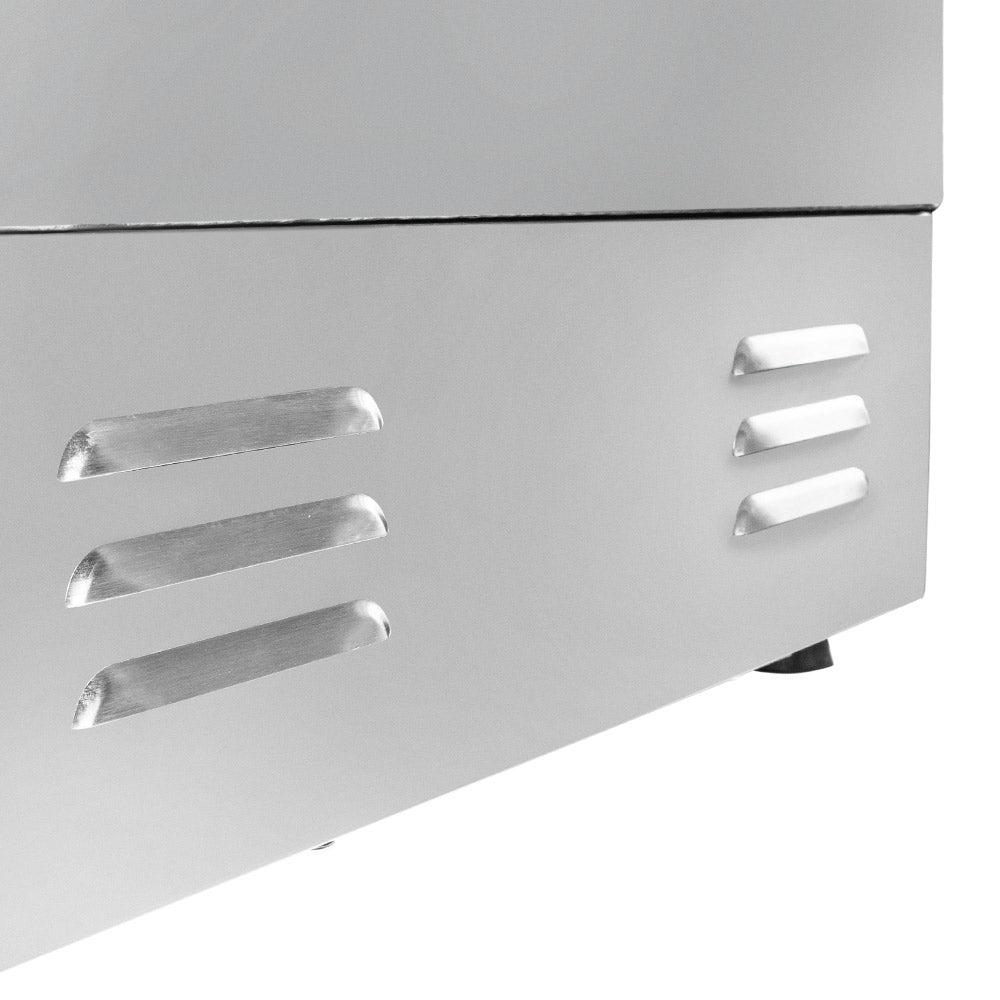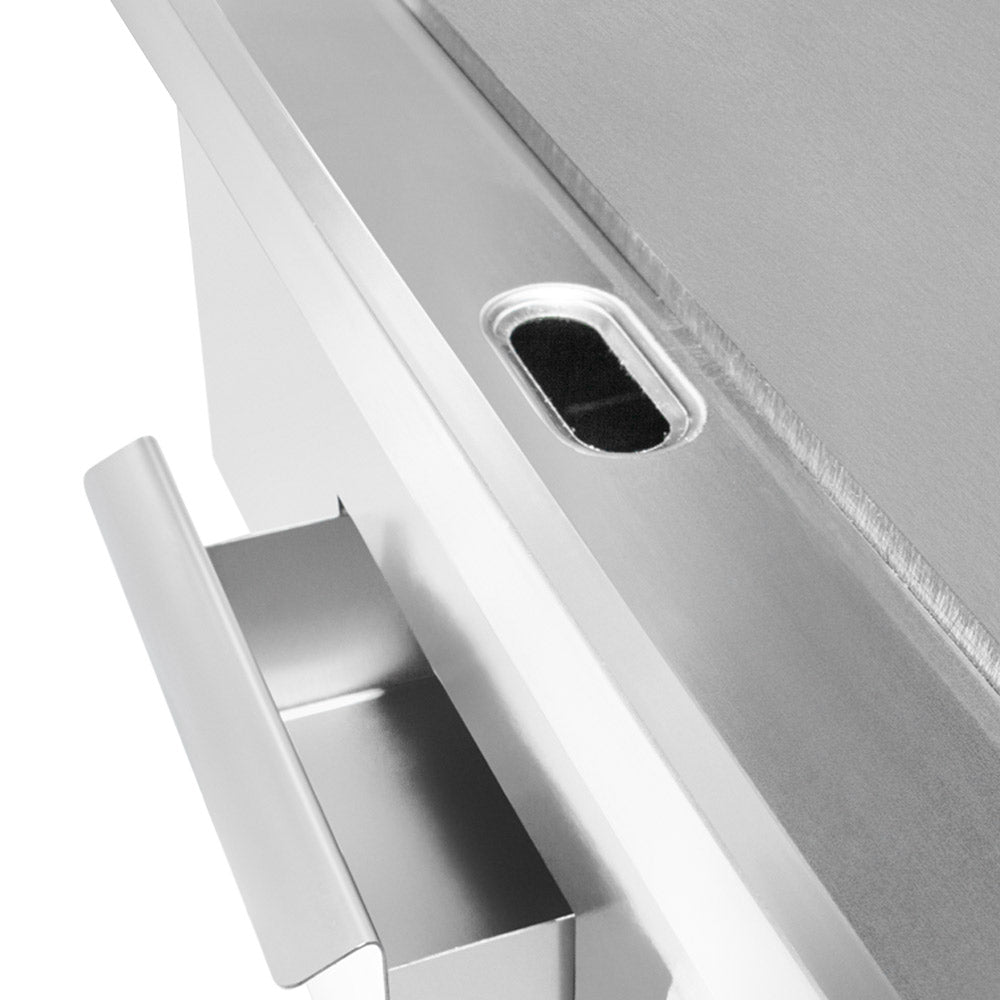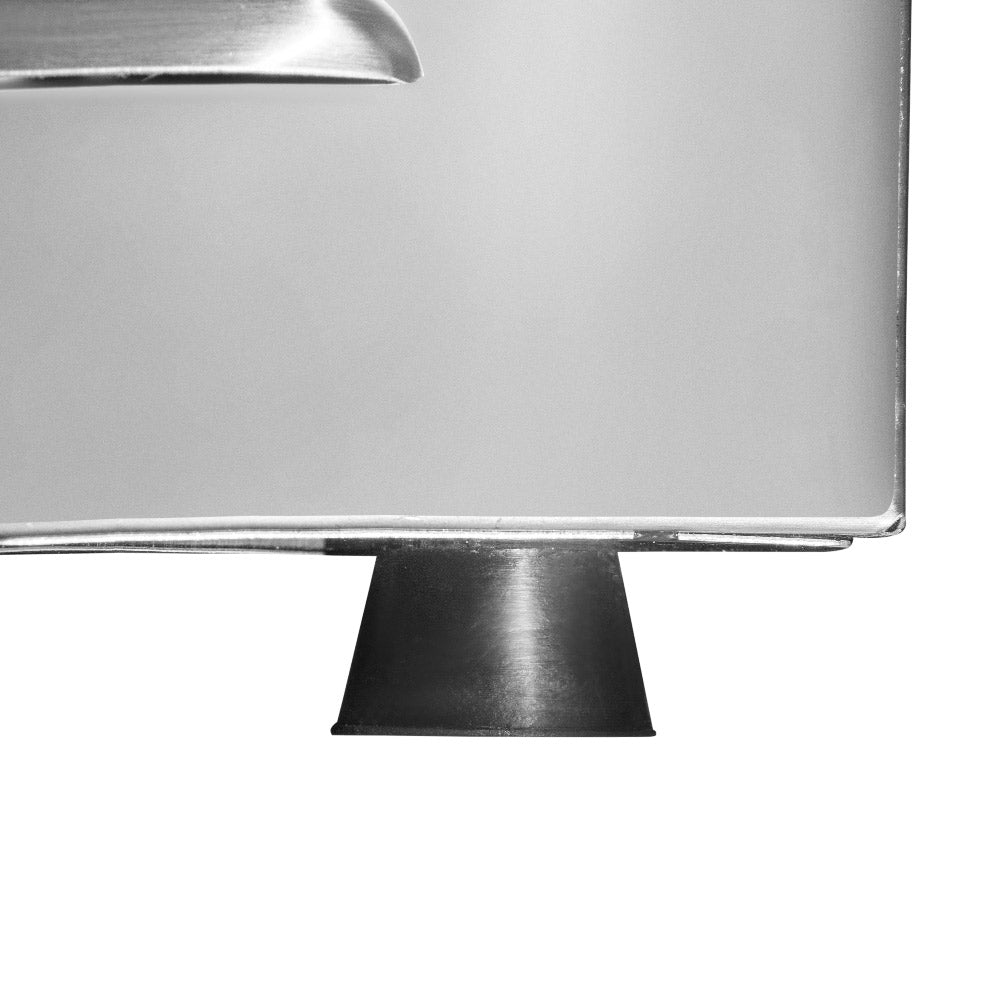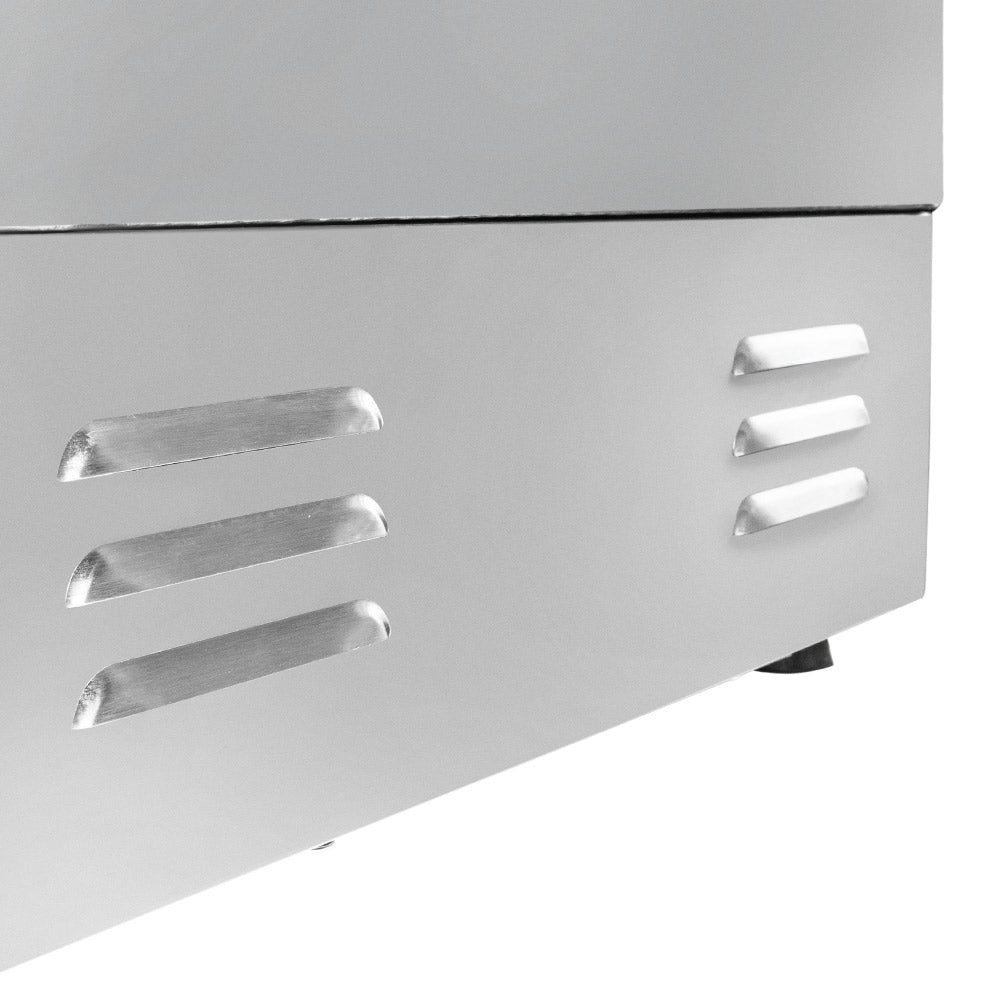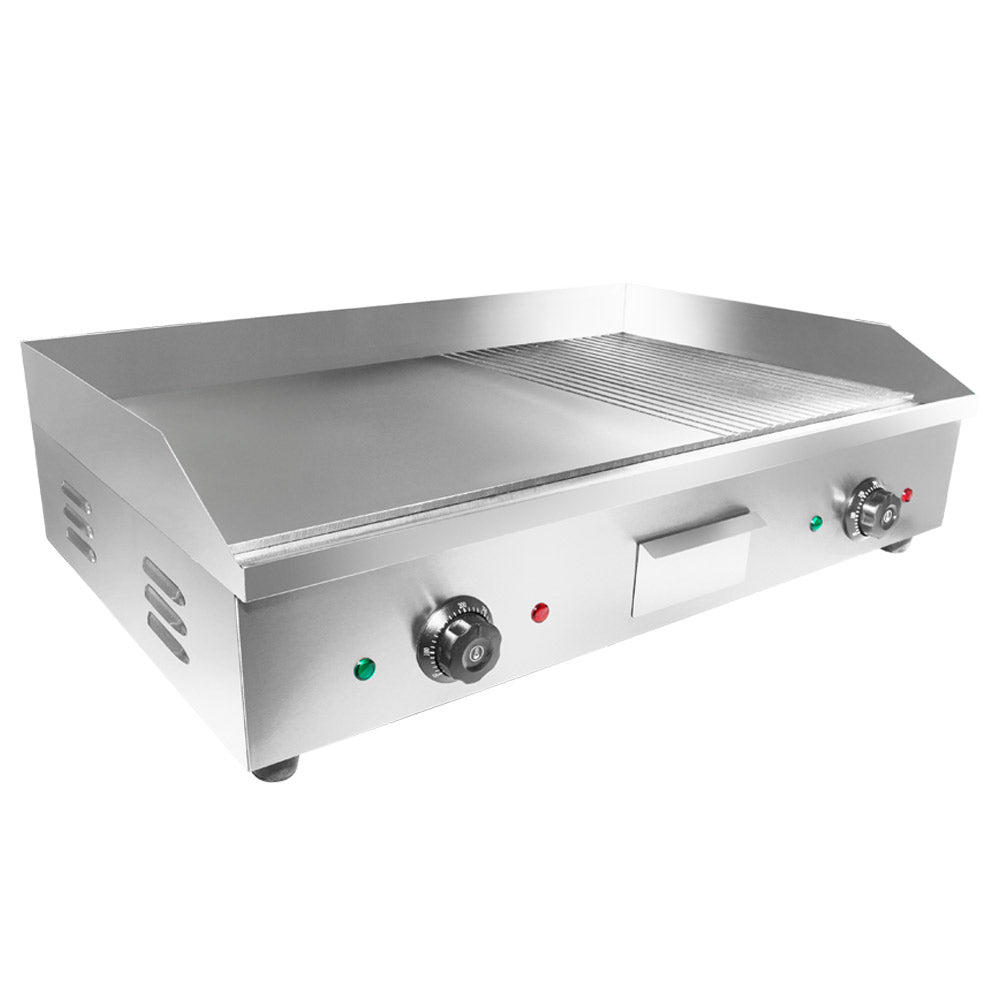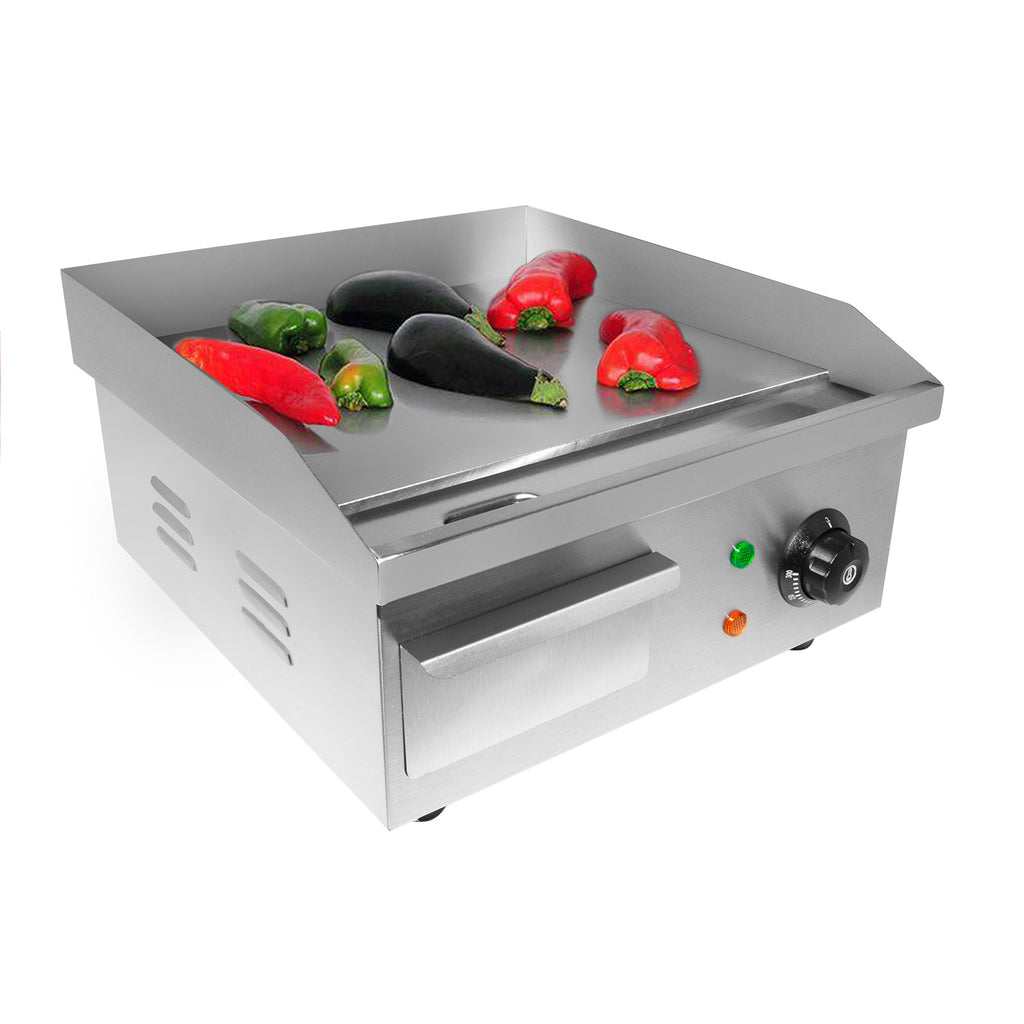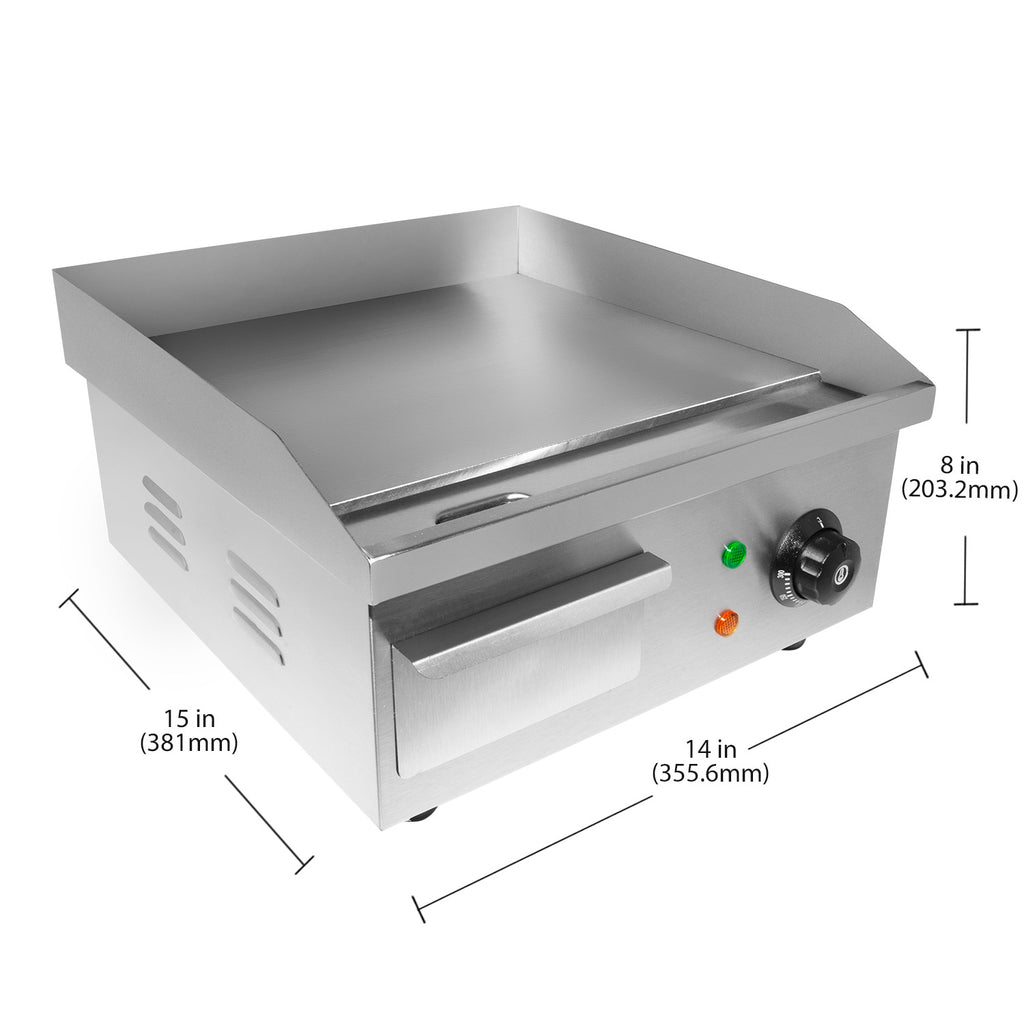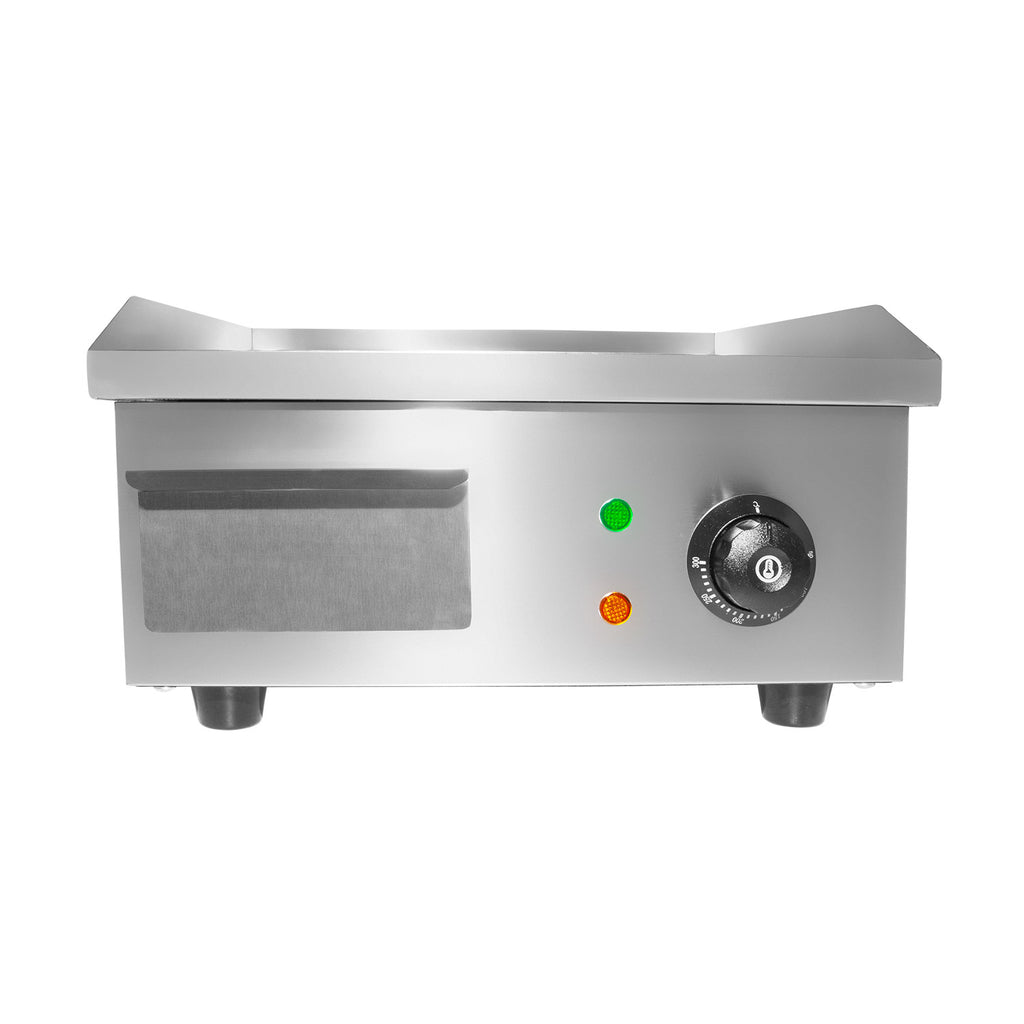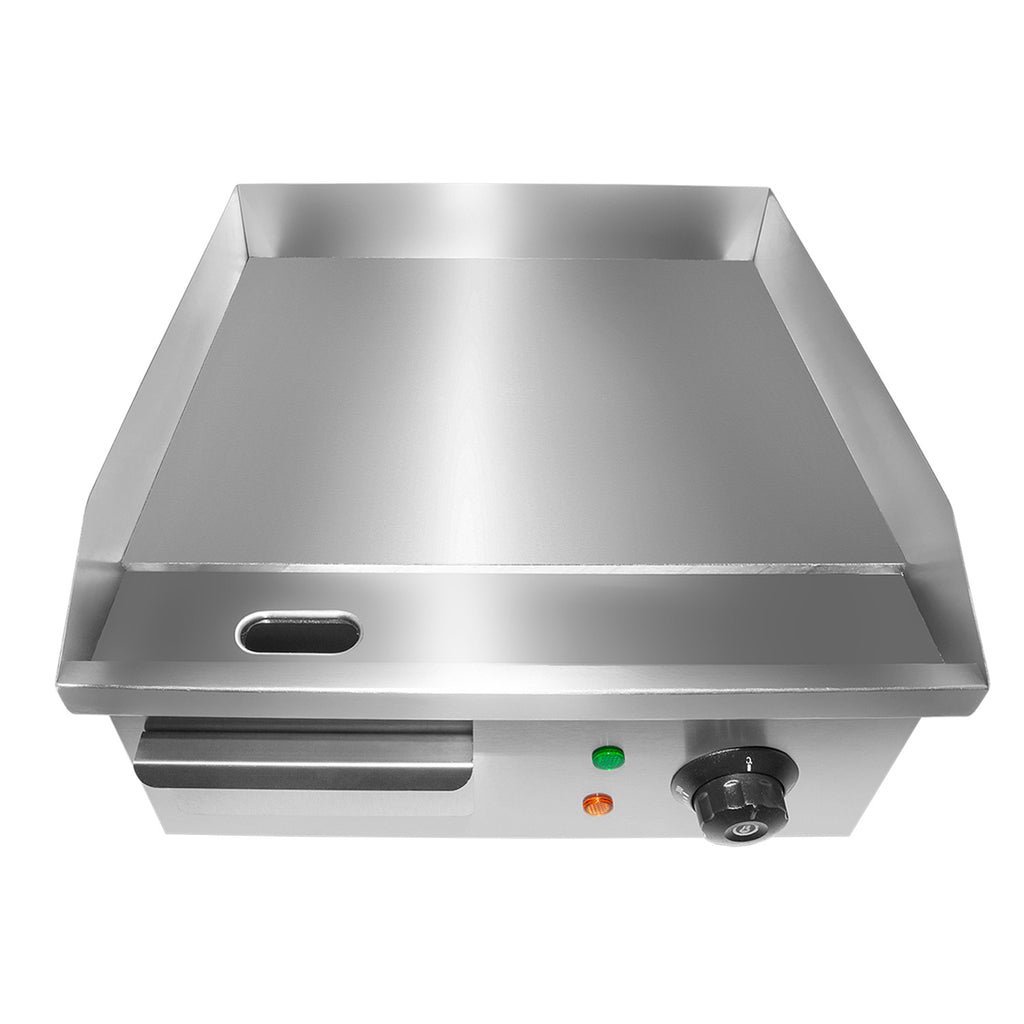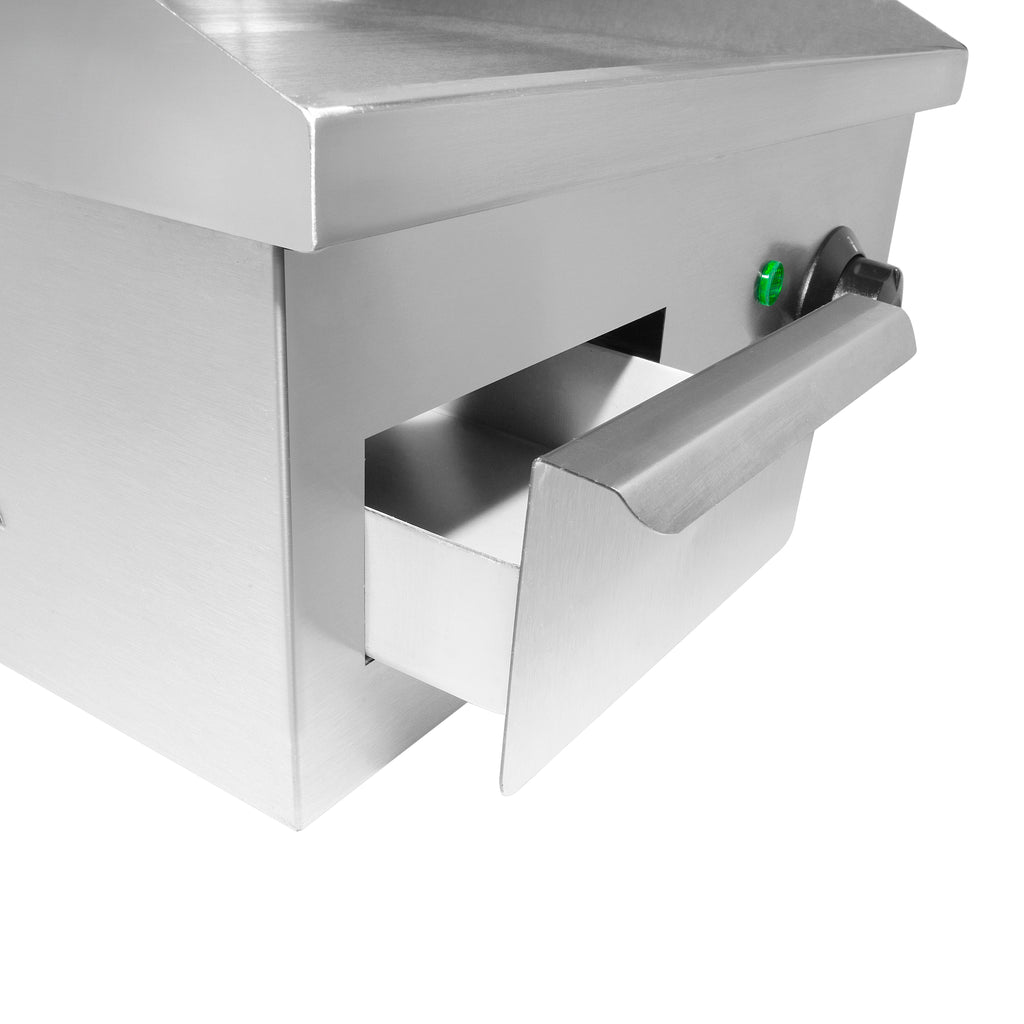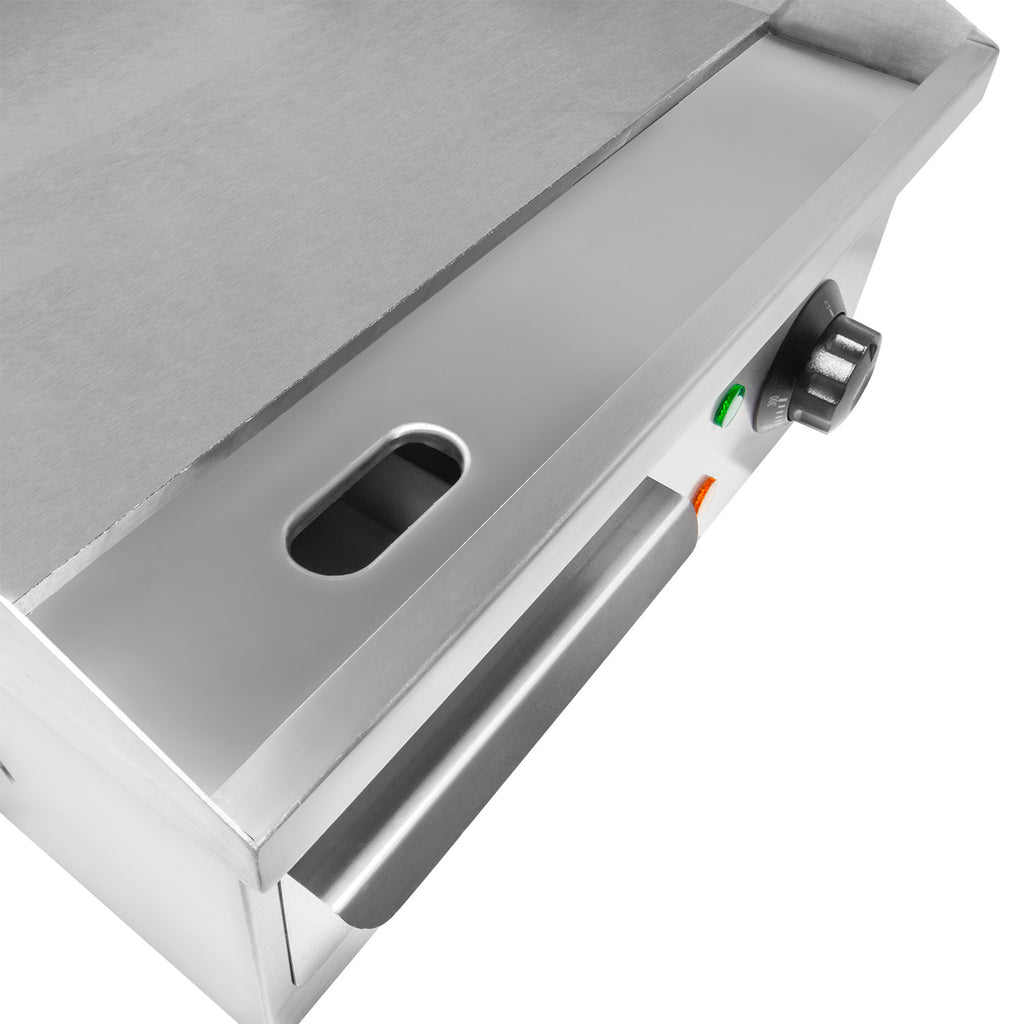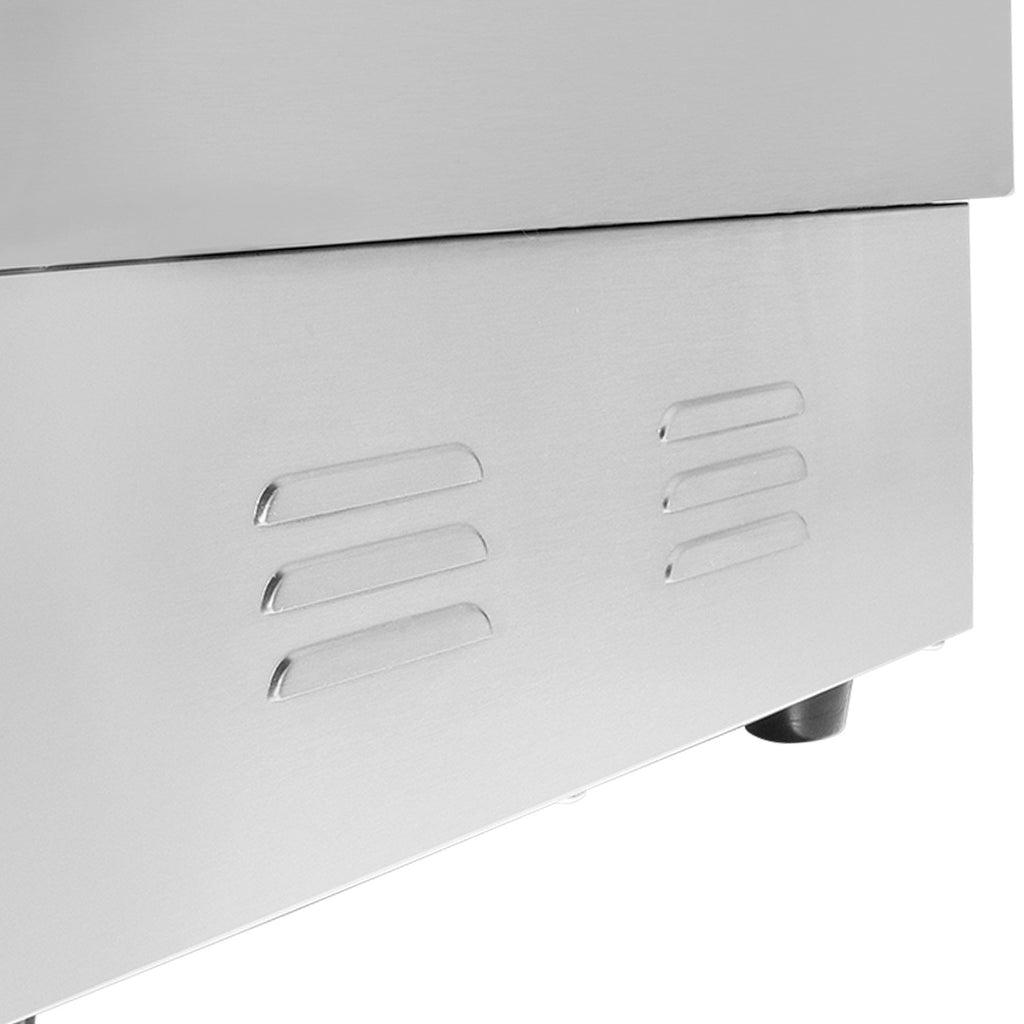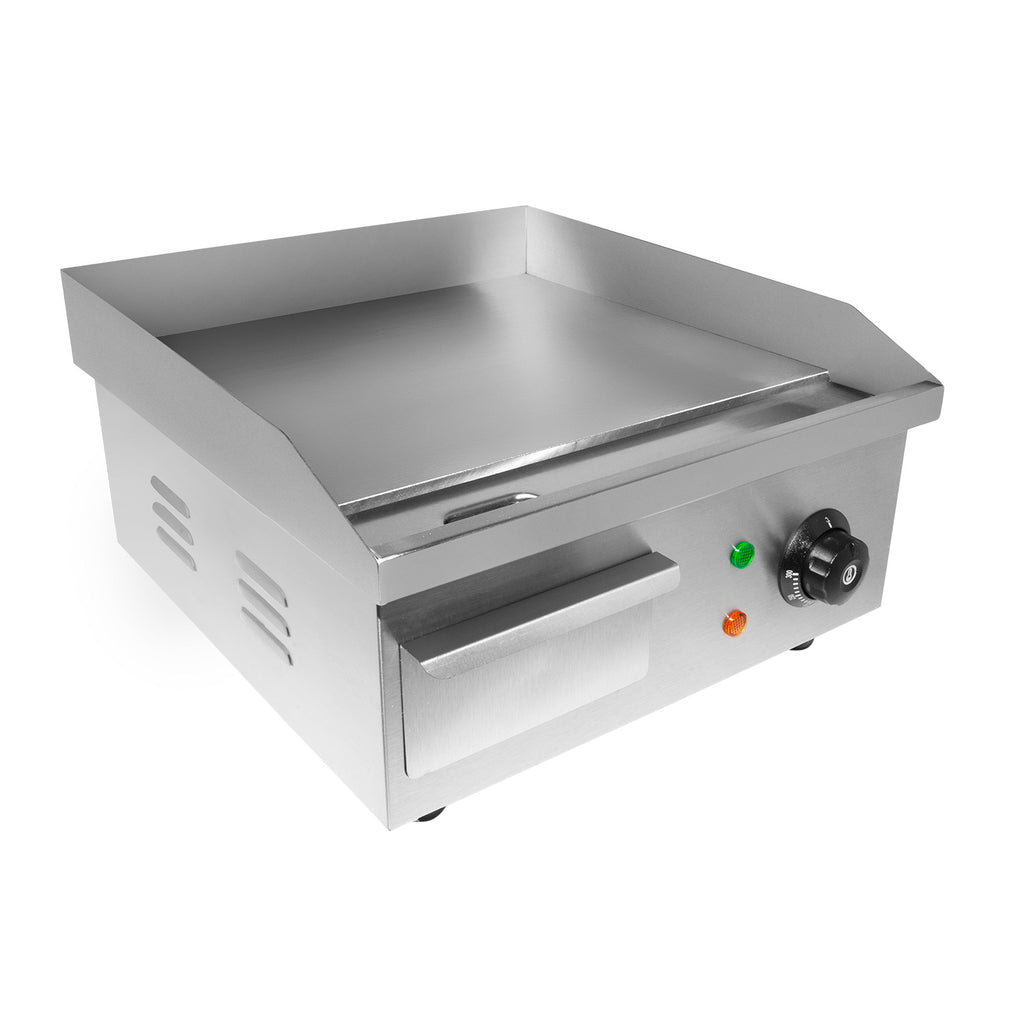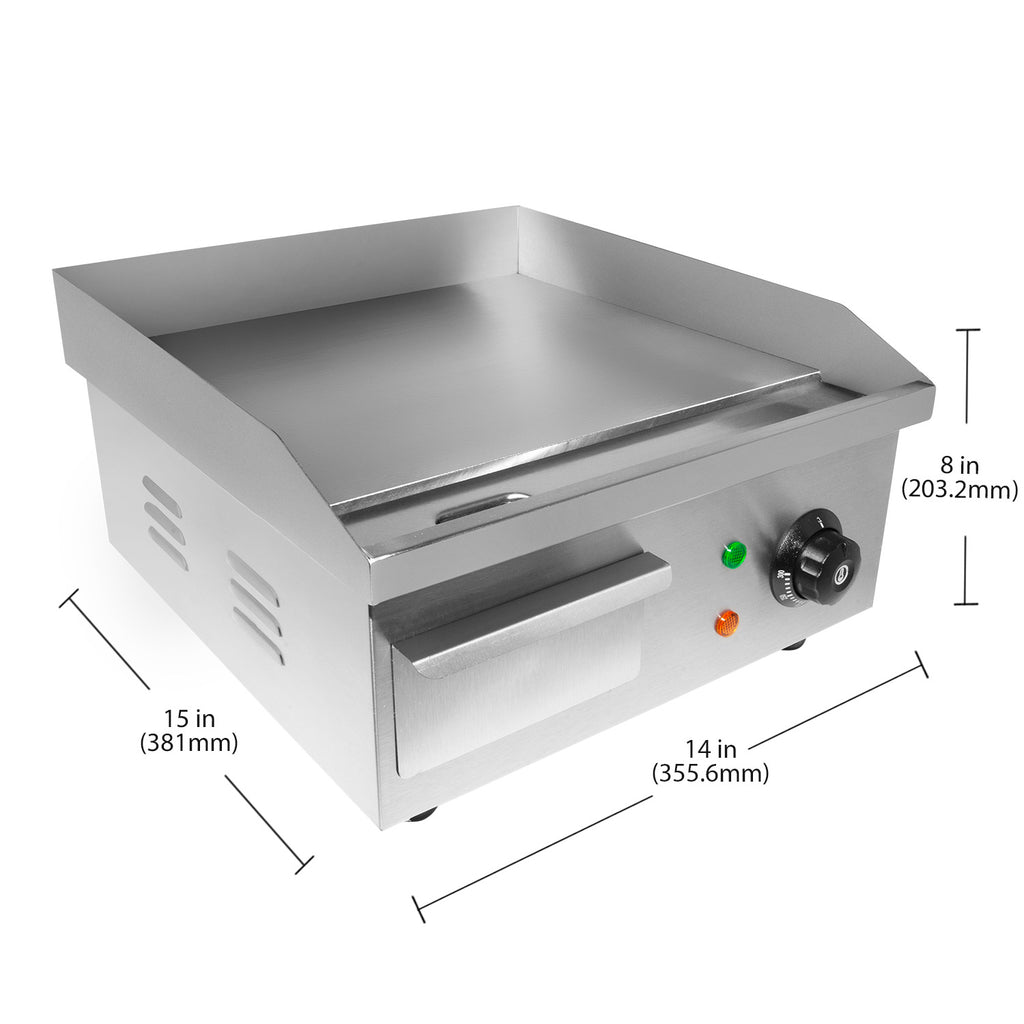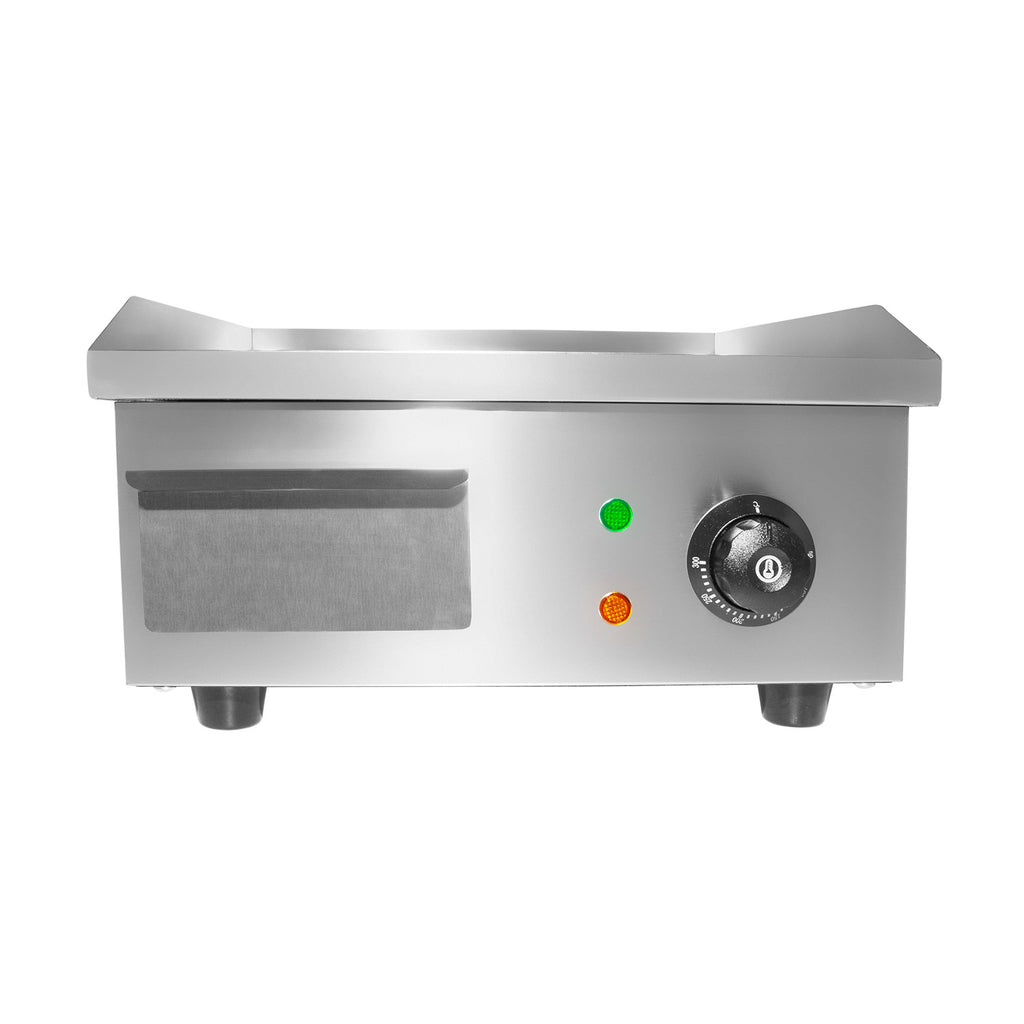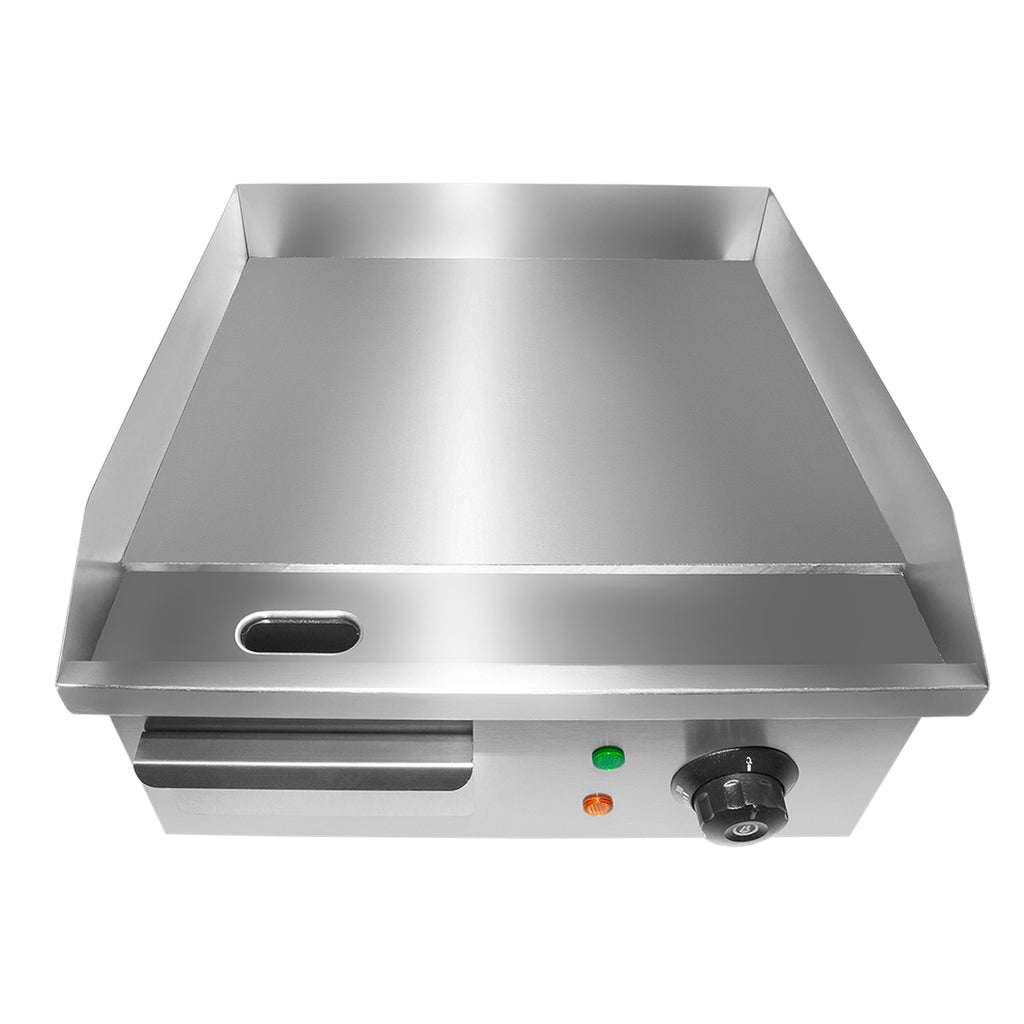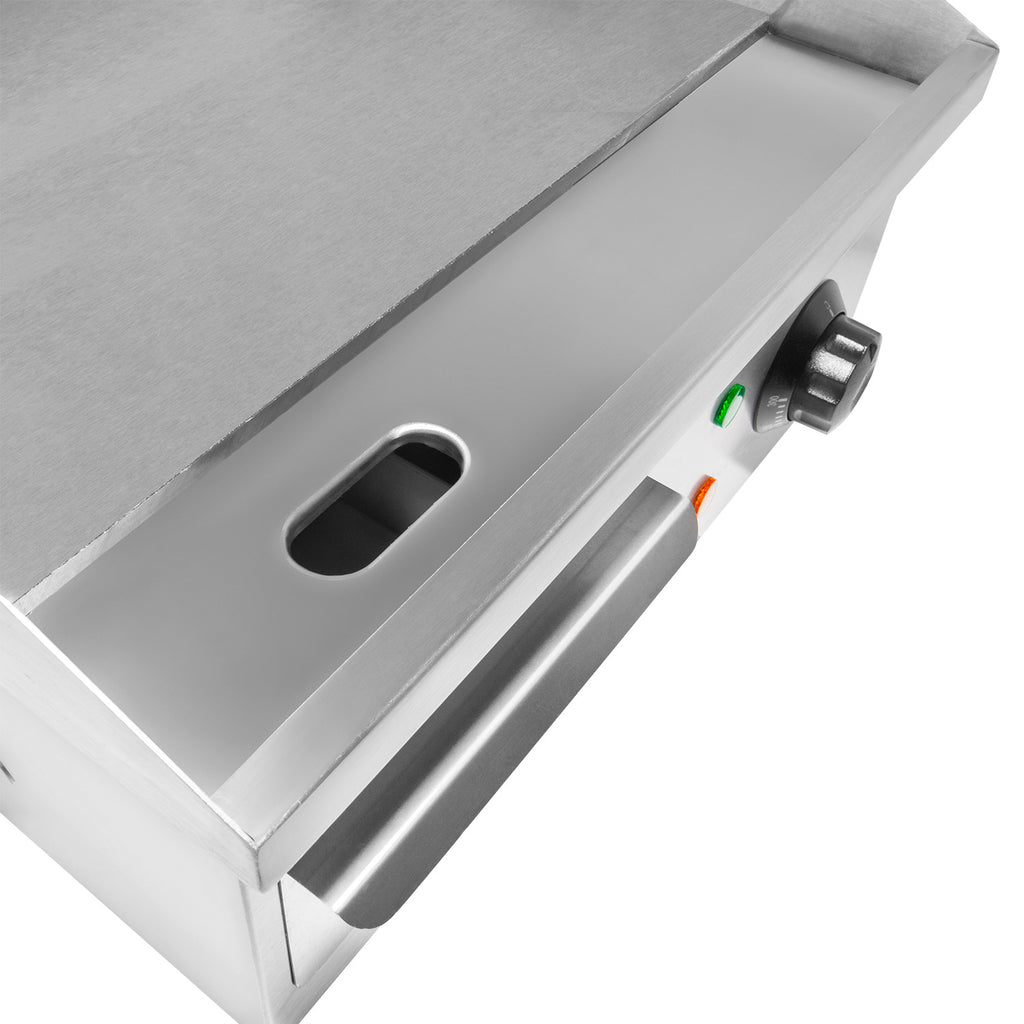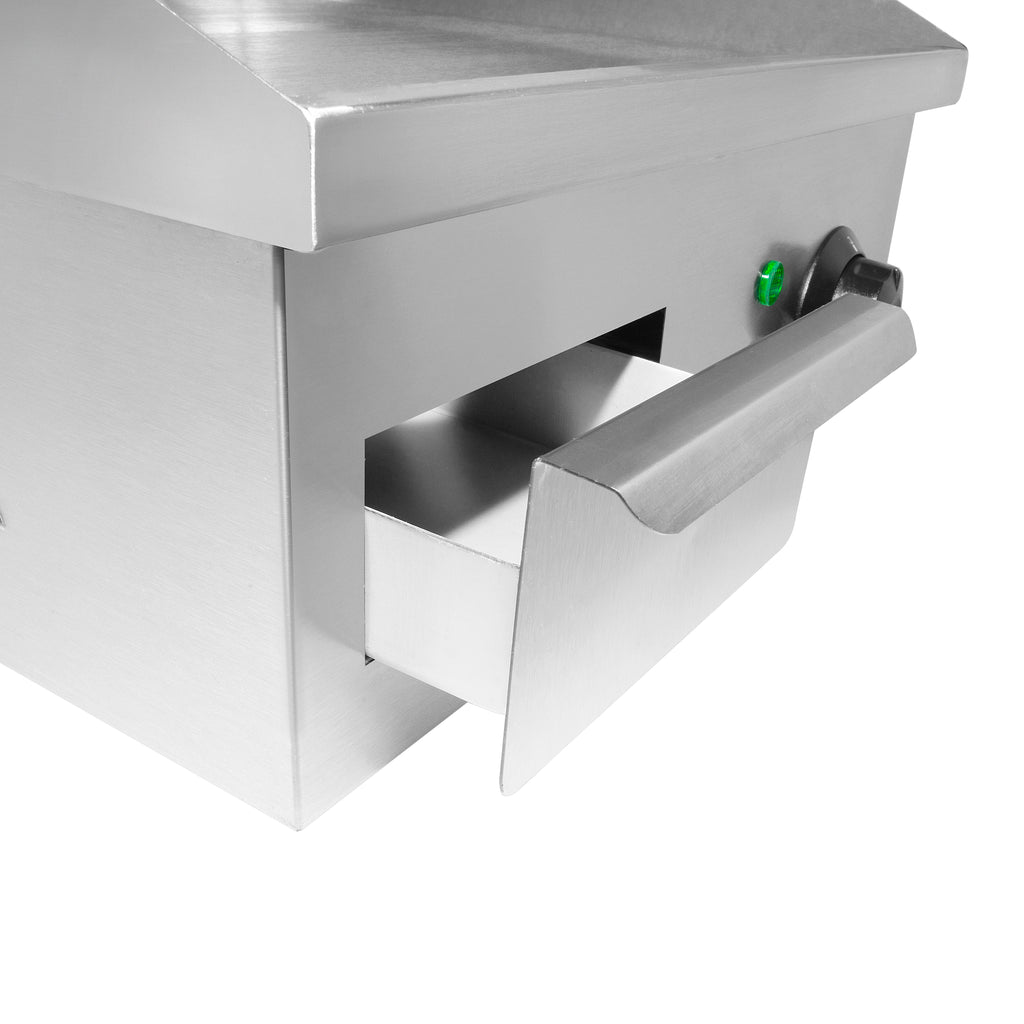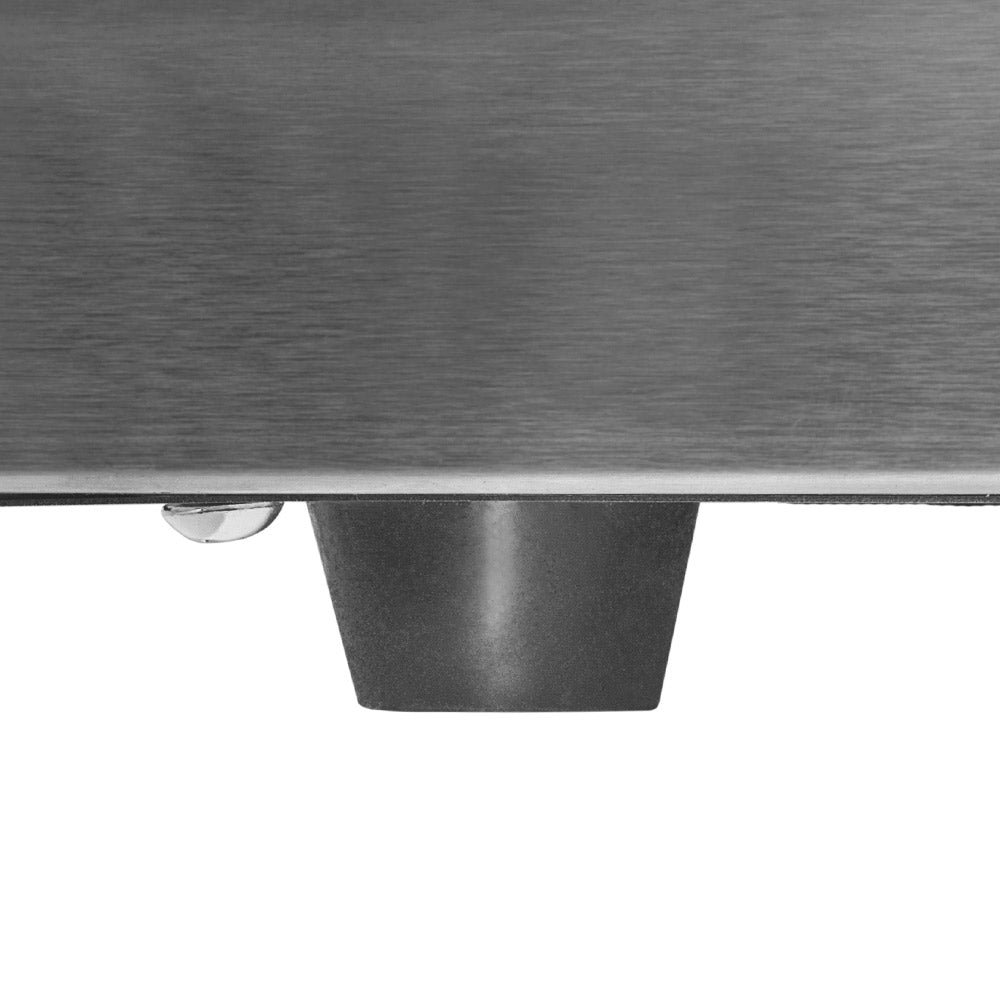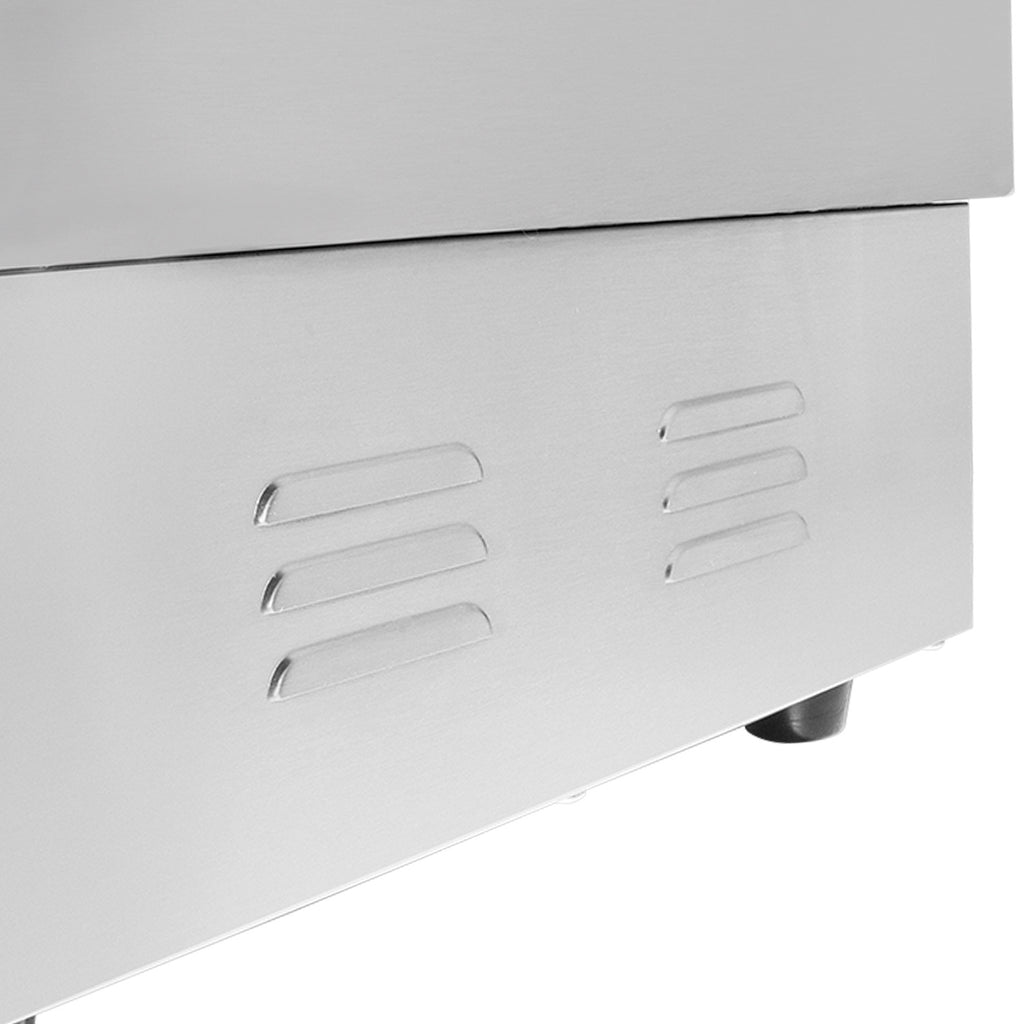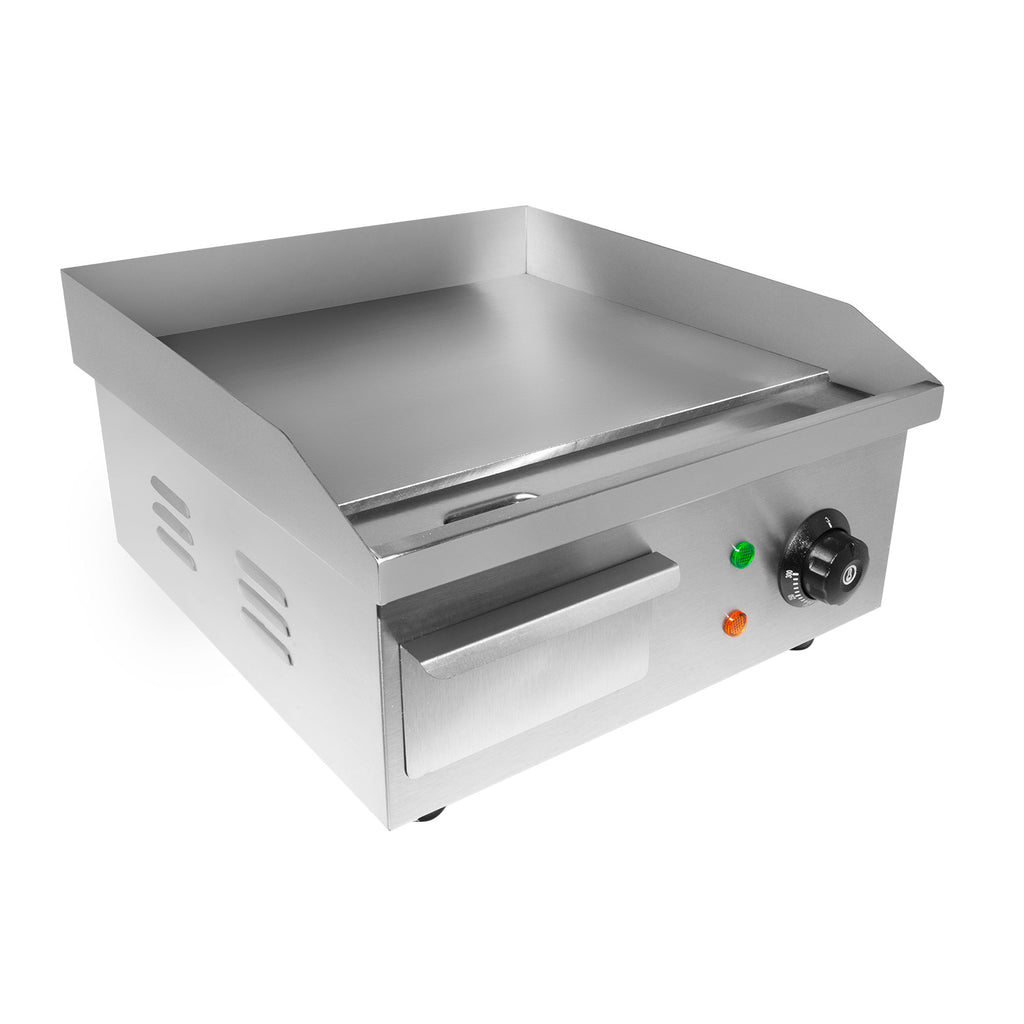 A-818B Flat Top Griddle | Teppanyaki Grill with Single Thermostat | Nonstick | 110V
Compact flat top griddle for small food points
Stainless-steel flat top griddle is designed for grilling various types of food. The machine requires little storage, saving the space in the kitchen. The grill pan is 14" x 15", which is still enough to cook a few meals simultaneously. The temperature is regulated with one knob.
Consider a few reasons to choose this teppanyaki grill!
Grill any food you want!
It seems like there is nothing that cannot be prepared on this griddle. Cook some eggs or bacon for savor and nutritious breakfast or prepare some meat, vegetables, or seafood during lunch or dinner time. Make a well-balanced meal just cooking and then mixing all the ingredients on one plate.
Don't spend time on maintenance!
The flat type of cooking surface doesn't require much efforts to clean because there are no hollows to collect the pieces of food. Moreover, all the remains drain away together with the oil. The stainless steel is known for its low maintenance requirements, so enjoy cooking without spending much time on cleaning.
Keep the food warm!
The thermostat is regulated by a knob so that you can set any heat level to grill various types of food. When the meal is ready, just lower the temperature to maintain the food warm before you serve it to a customer. The pan is highly conductive and gets hot quite fast.
Take a look at the features of this griddle!
✪ INTERNAL VENTILATION: the cooling vents on sides of the machine's body ensure that the griddle doesn't overheat

✪ DRAINING PROCESS: the excess of oil together with the remains of food drains away fast to the removable drawer below the pan

✪ SPLASH GUARD: the heating surface is surrounded by a splash guard, which protects the kitchen and a cook from oil splashes

✪ NON-SLIP FEET: the device is secured on stable tiny feet, which allow putting the machine on any surface in the kitchen
SPECS: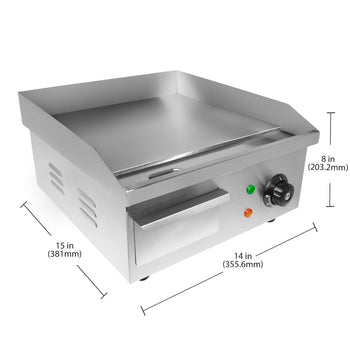 model:

A-818B

machine size:

14" x 15" x 8"

material:

stainless steel

voltage:

110V

machine weight:

20.0 lbs

body type:

Flat Top

temperature range:

122 - 572 °F
Reviews and Questions