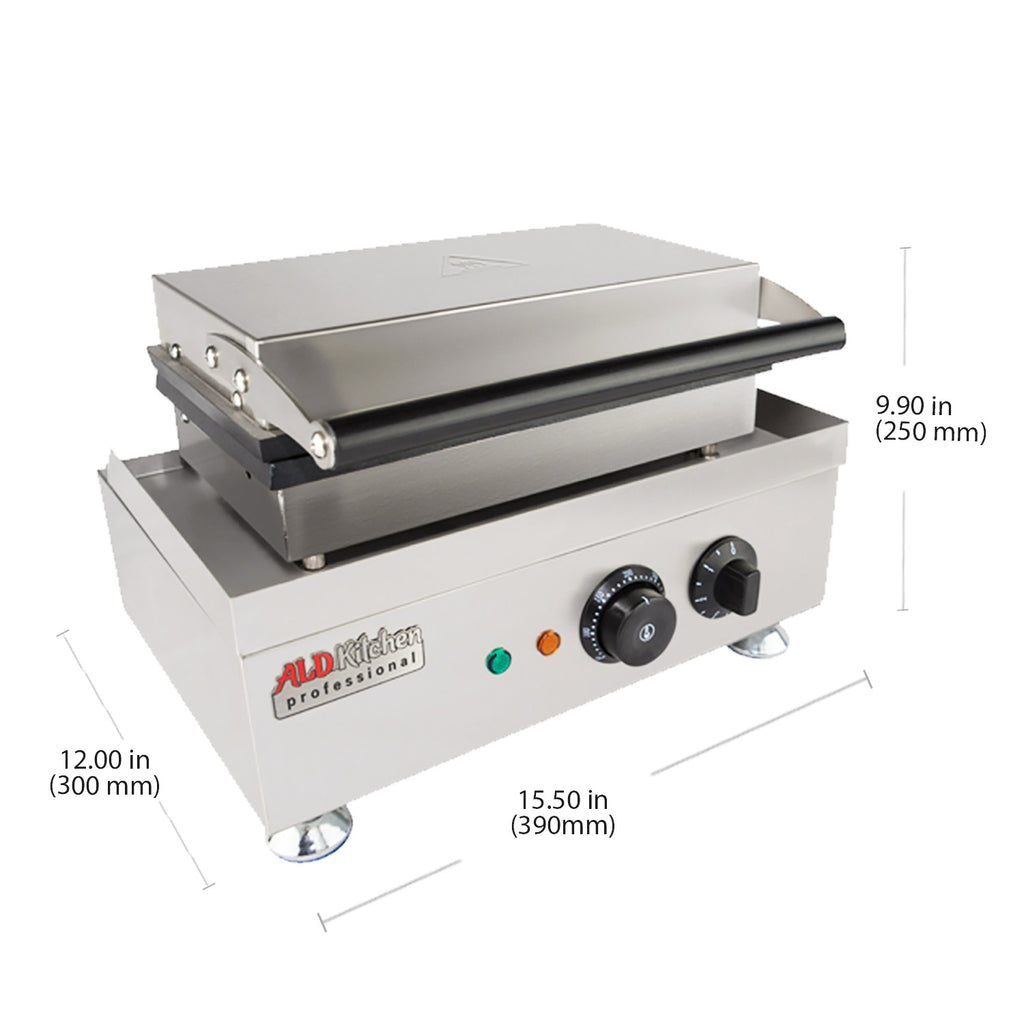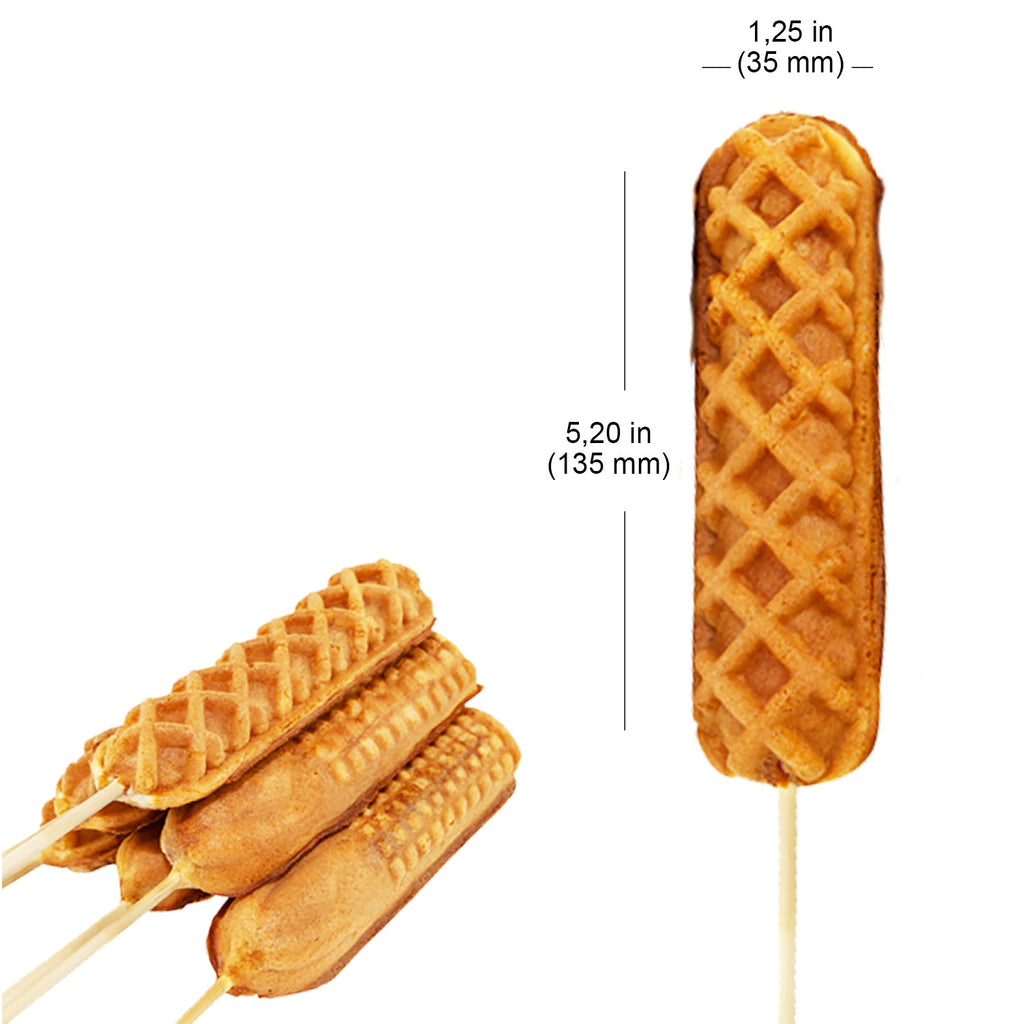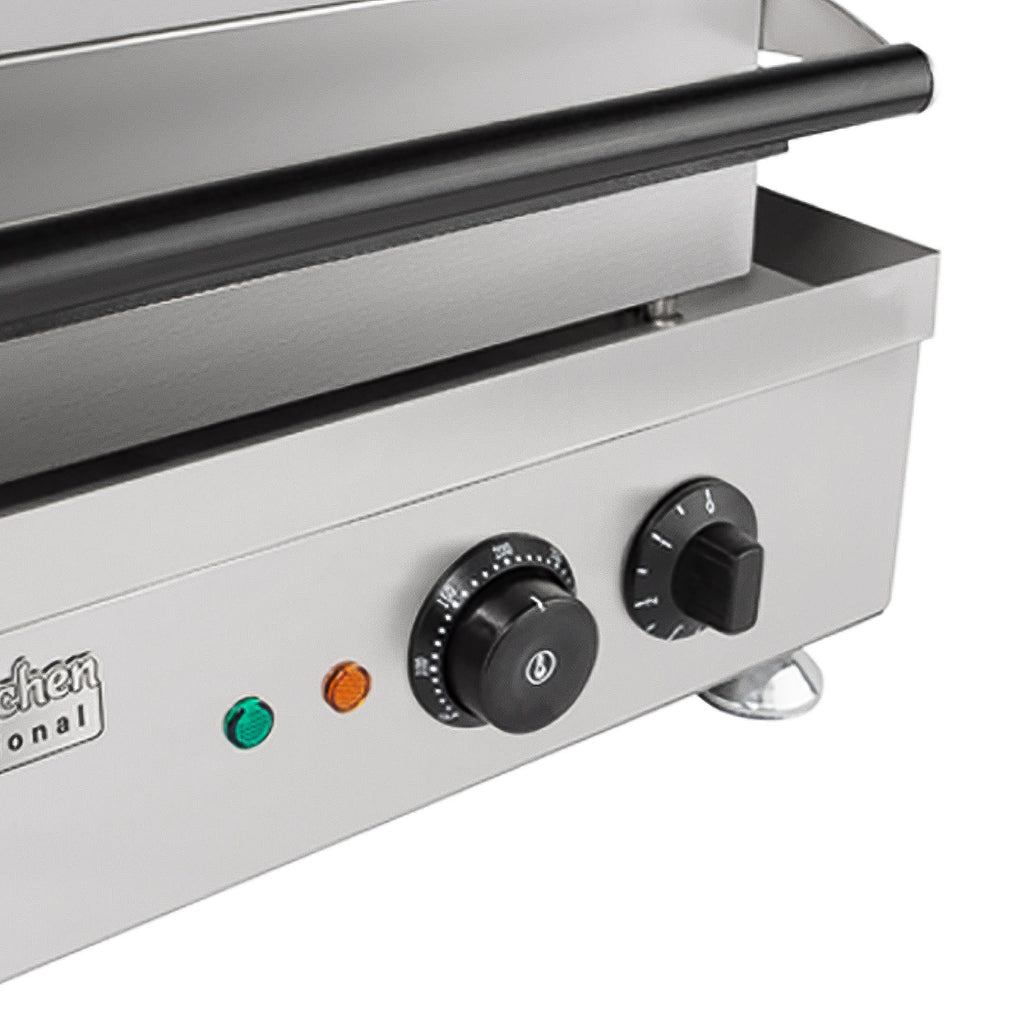 AP-528 Hot Dog Waffle Maker Commercial | Corn Dog Waffle Maker | 6 PCS | Hotdog Waffles on a Stick | Stainless Steel | 110V
Professional Equipment your business needs
This corn waffle maker cooks six hot corn dogs simultaneously. Due to its nonstick cooking surface, the device is easy to clean. The stainless steel body of the machine ensures long service life and prevents rust and corrosion. The appliance is perfect for cafés and street food points.
A few reasons to purchase this waffle corn dog maker
Beautiful design
The elegant and compact design makes this corn dog waffle maker look good in any commercial kitchen! With proper care, the machine will keep a pleasant appearance even after several years of extensive use.
Sweet and savory
Fresh and hot corn dogs can be served with different toppings, both sweet or savory, at your customer's taste. Dress the hotdogs up with cream cheese, ketchup, mayo, etc. To make it as a dessert, serve them with sweet toppings!
Wide application
Since the hotdog waffles are easy to take away and consume even on the go with no additional utensils, this machine is perfect for nearly every food business, including bars, restaurants, cafes, and street food points.
Take a closer look at this kitchen equipment!
✪ UNIFORM HEATING: the waffles are warmed from up and down, which guarantees even color

✪ TWO DESIGNS: with this machine, you can cook hotdog waffles with two different looks

✪ USER-FRIENDLY: all the operations are comprehensible and easy to learn

✪ FIRM CONSTRUCTION: the machine is equipped with four tiny yet stable feet
SPECS: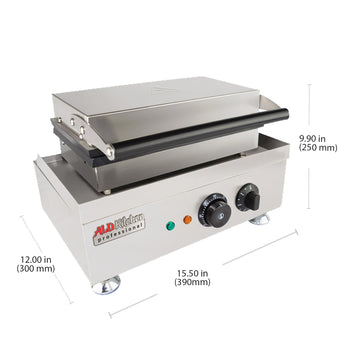 machine size:

12'' x 15.5'' x 9.9''

voltage:

110V

machine weight:

23 lb

body type:

Press

heating type:

Heating Spiral

control type:

Manual

temperature range:

120-570°F

materials:

Stainless steel

power kw amp :

1.5 kW (13.6 amp)

cooking time:

3 min

product shape:

Corn Dog

no of products:

6

product size:

5.20" x 1.25"
Reviews and Questions
HotDog Waffle Accessories