Special Offer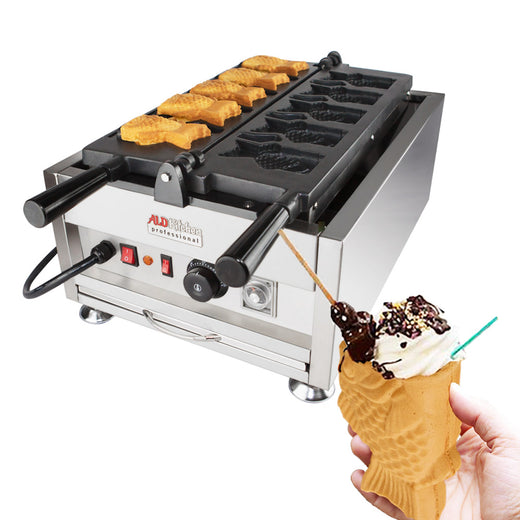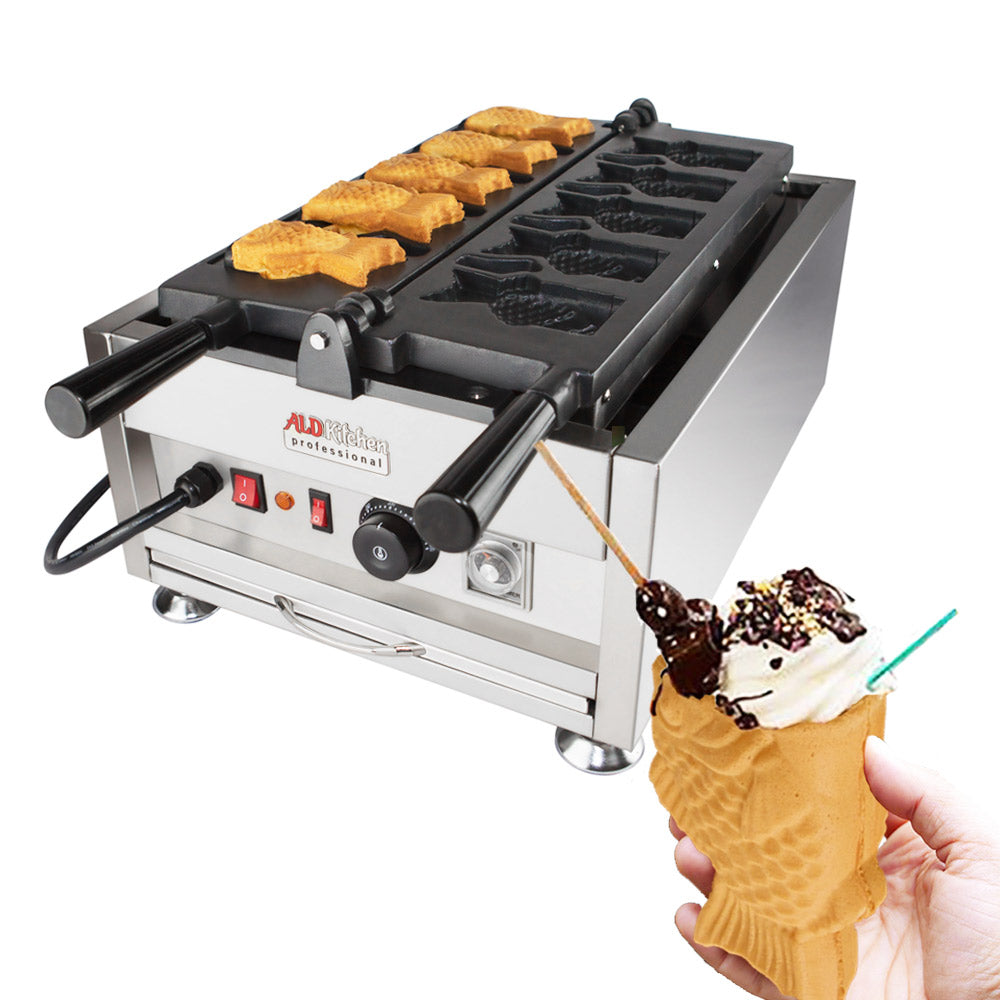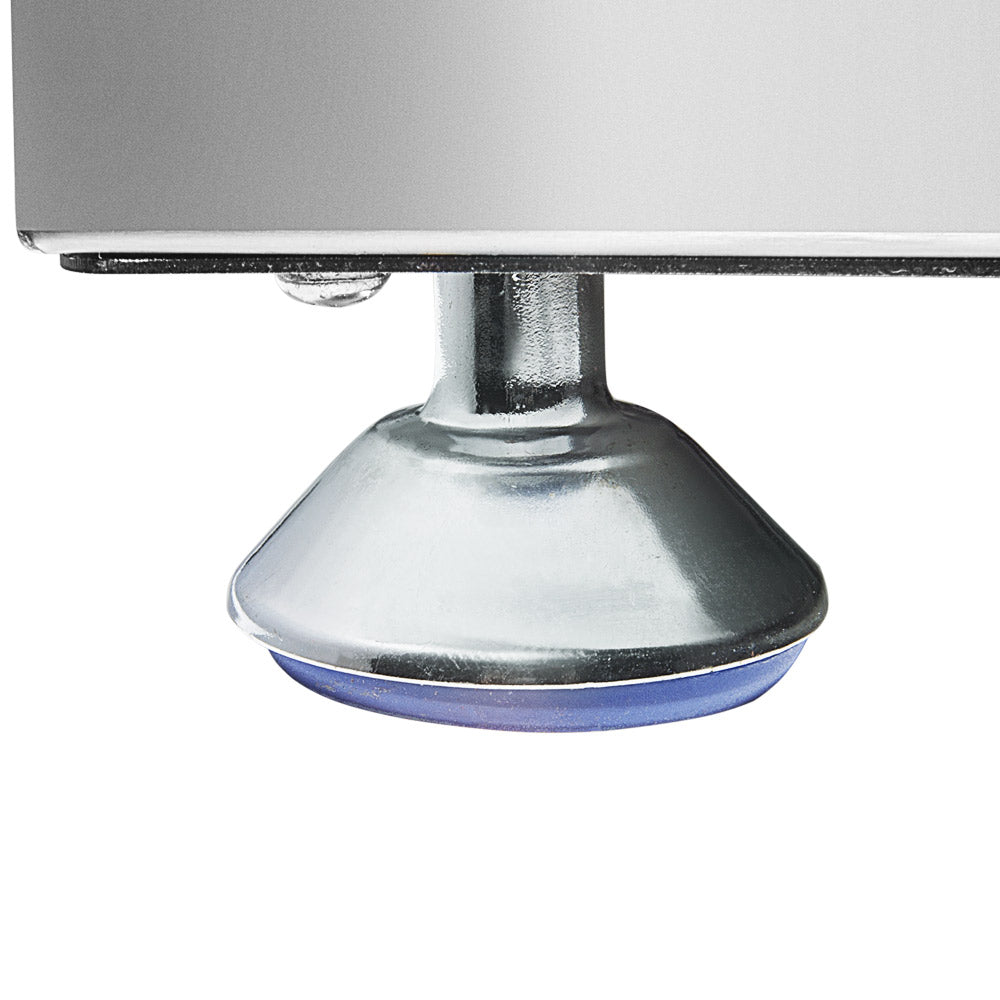 AP-209 Taiyaki Maker | Open-Mouth Fish Shaped Waffle Iron | 5 Fish Shaped Ice Cream Cones | 110V
Convenient Fish Shaped Waffle Maker
Try the best tayaki waffle makers specially constructed to bake beautiful fish-shaped waffles. This commercial-grade waffle machine has become incredibly popular all over the world for its high reliability and productivity. To bake ice cream cones is very easy with independent heating control knobs.
High-quality professional Machine with Non-stick Baking Molds
Designed for commercial use
Made from stainless steel, this crunchy taiyaki waffle maker with corrosion-resistant construction will serve and delight you for a long time. Commercial-use ready, you can use it at your house or in-store, cafe, and restaurant daily, increasing the volume of use.
Crunchy fish-shaped waffles in minutes ready to use right away
Do some yummy taiyaki fish-shaped ice cream waffle cones in few minutes. The non-stick surface of the baking dish prevents the burning of wafers and facilitates the cleaning of the device. The device is very convenient for the user, and even a child can handle it.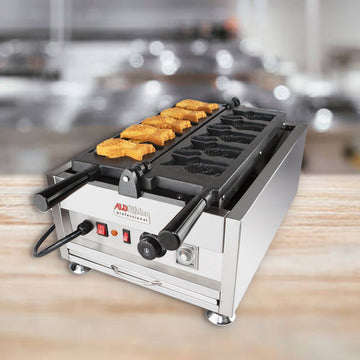 WHY THIS TAIYAKI MAKER?
✪ HIGH QUALITY MATERIAL - device made of high quality stainless steel with fortified thermostat

✪ ROBUST CONSTRUCTION - the pan is parted from the bottom of the machine, preventing the internal elements from heating

✪ NON-STICK COATING - baking dishes made of Nonstick-coated aluminum makes this machine easy to clean

✪ EASY TO MOVE- durable little legs help protect the table surface from scratches and provide fine stability to the device and ease of movement.
SPECS: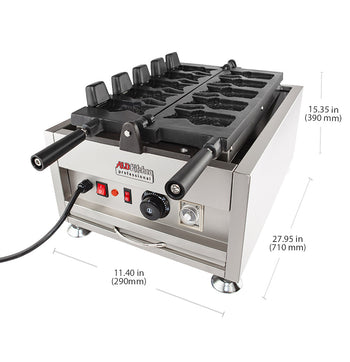 model:

AP-209

machine size:

27.95" x 15.35" x 11.40"

material:

Stainless steel

voltage:

110V

machine weight:

52,8 lb

body type:

Swing

heating type:

Heating Spiral

control type:

Manual

temperature range:

120-570°F

materials:

Stainless steel

power kw amp :

3.0 KW (27.3 amp)

cooking time:

3 min

product shape:

Open-mouth fish

no of products:

5

product size:

4.3" x 2.75" x 0.9"
Reviews and Questions
Tiyaki Waffle Accessories