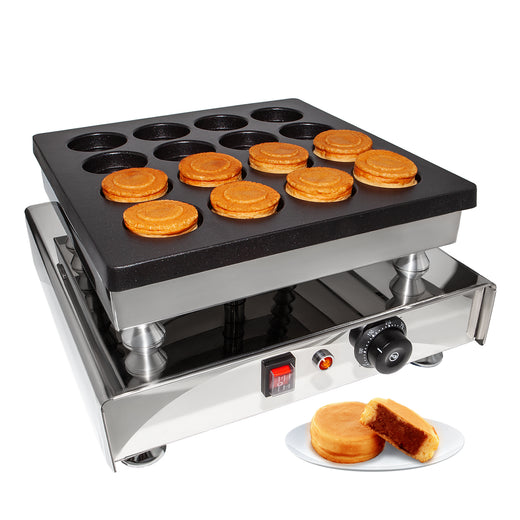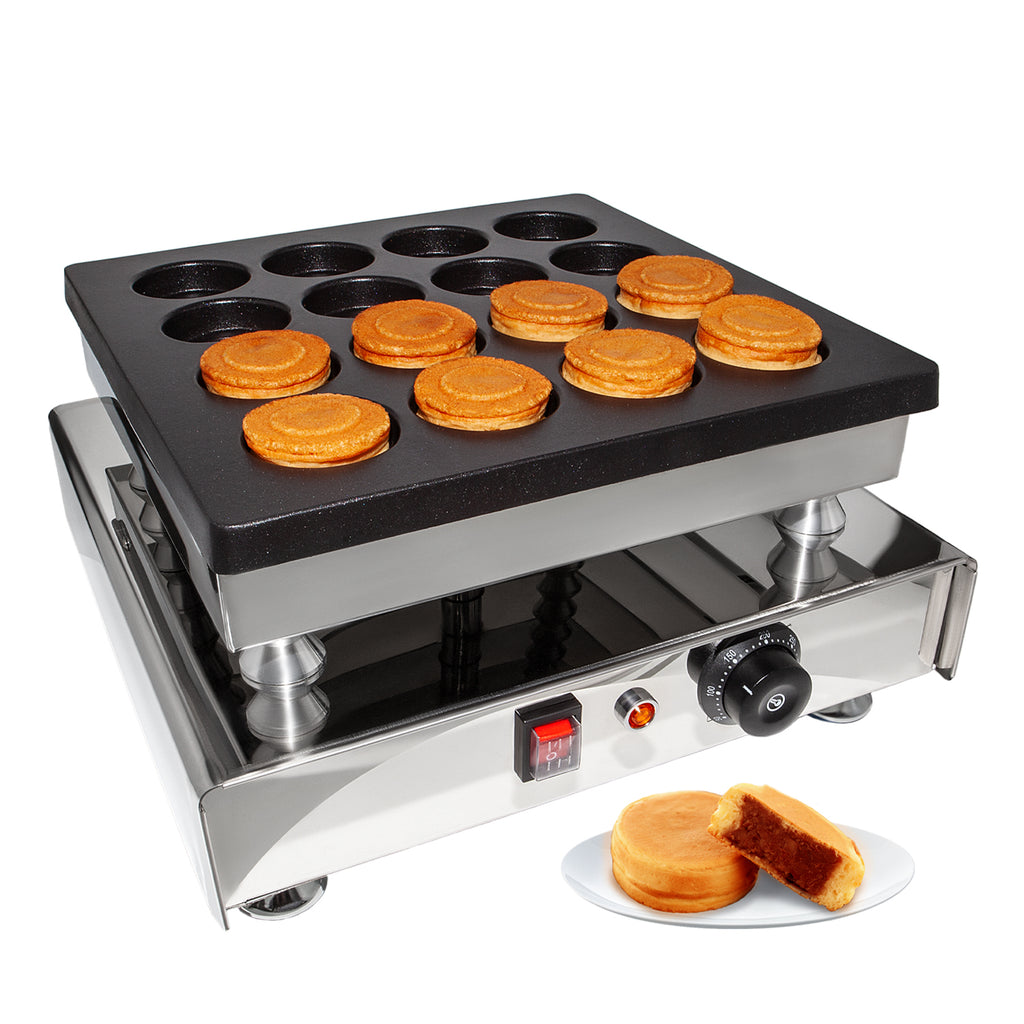 AP-110 Obanyaki Cake Maker | Commercial | 16 Molds | Nonstick | 110V
A perfect kitchen assistant for obanyaki snack
This small yet strong electric imagawayaki maker is the perfect solution if you don't need high quantities or have little space in the kitchen. The machine is pretty easy to operate and clean. The appliance is suitable for both commercial and home kitchens.
A few reasons to pick this imagawayaki maker:
Famous snack
Originally these small Japanese cakes are sweet, but now a lot of different fillings are being used. With this machine, you can catch two birds with one stone, cooking both desserts or savory snacks, depending on what you put inside.
Simple operations
It will take a minimum of time and effort to learn how this machine works. All the cooking process requires a minimum of steps. Just plug the appliance, switch, and set the temperature level. Enjoy cooking!
Good-looking
The baking plate is separated from the body of the machine, making the appliance look lightweight and elegant. Easy cleaning helps to maintain a nice look of the machine even after years of usage.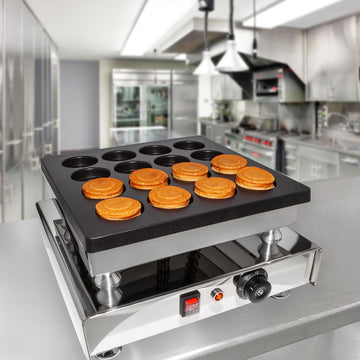 Compact & strong:
✪ NONSTICK COATING: the aluminum plate with a nonstick top layer provides uniform baking

✪ STAINLESS STEEL: the materials are strong and durable, which ensure the long service life

✪ MANUAL CONTROL: the machine is operated with a switch and a temperature control knob

✪ MANUAL CONTROL: the machine is operated with a switch and a temperature control knob
SPECS:
model:

AP-110

machine size:

11.8.1" x 11.81" x 11.81"

voltage:

110V

shipping weigh:

40 lbs

heating type:

Electric

heating plate:

Nonstick

materials:

Stainless steel body, aluminum plate

power kw amp :

1.4 kW (12.7 Amp)

capacity:

16 molds
Reviews and Questions
Obanyaki Accessories