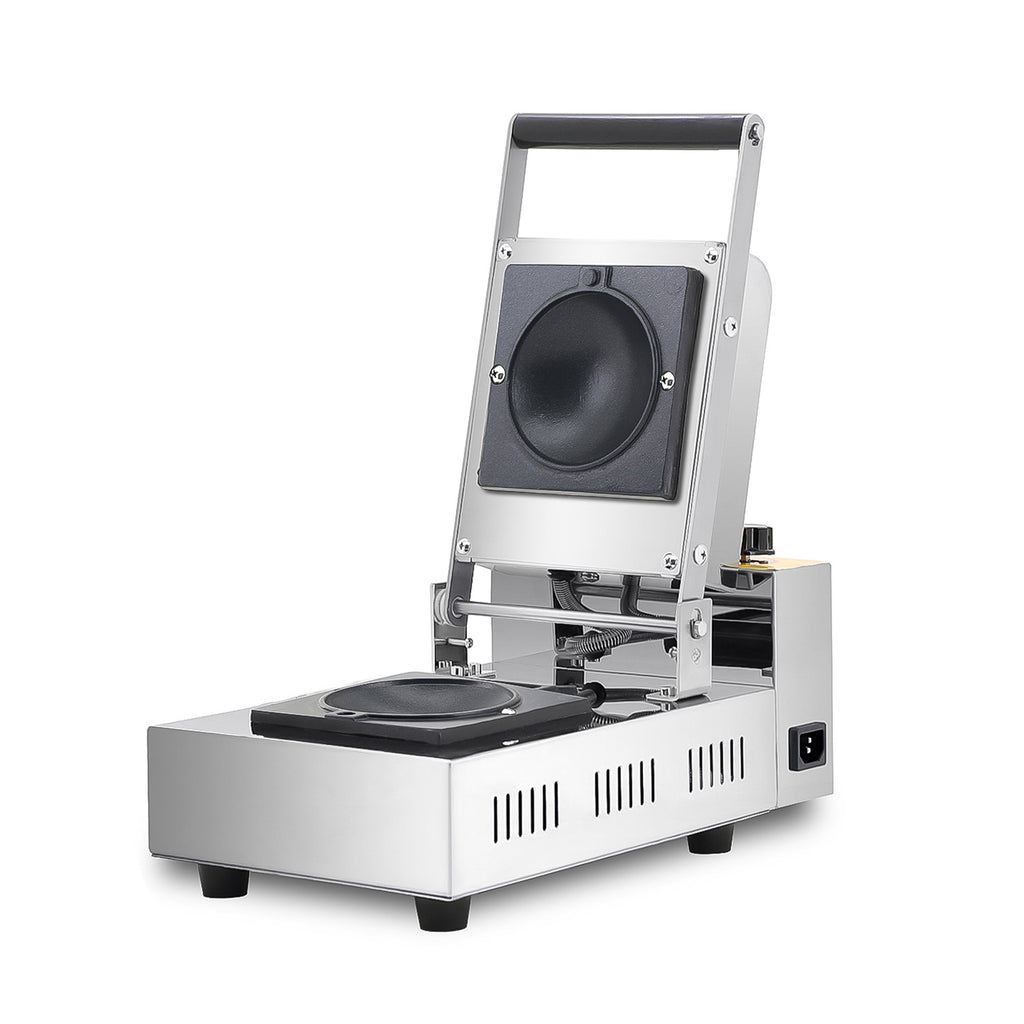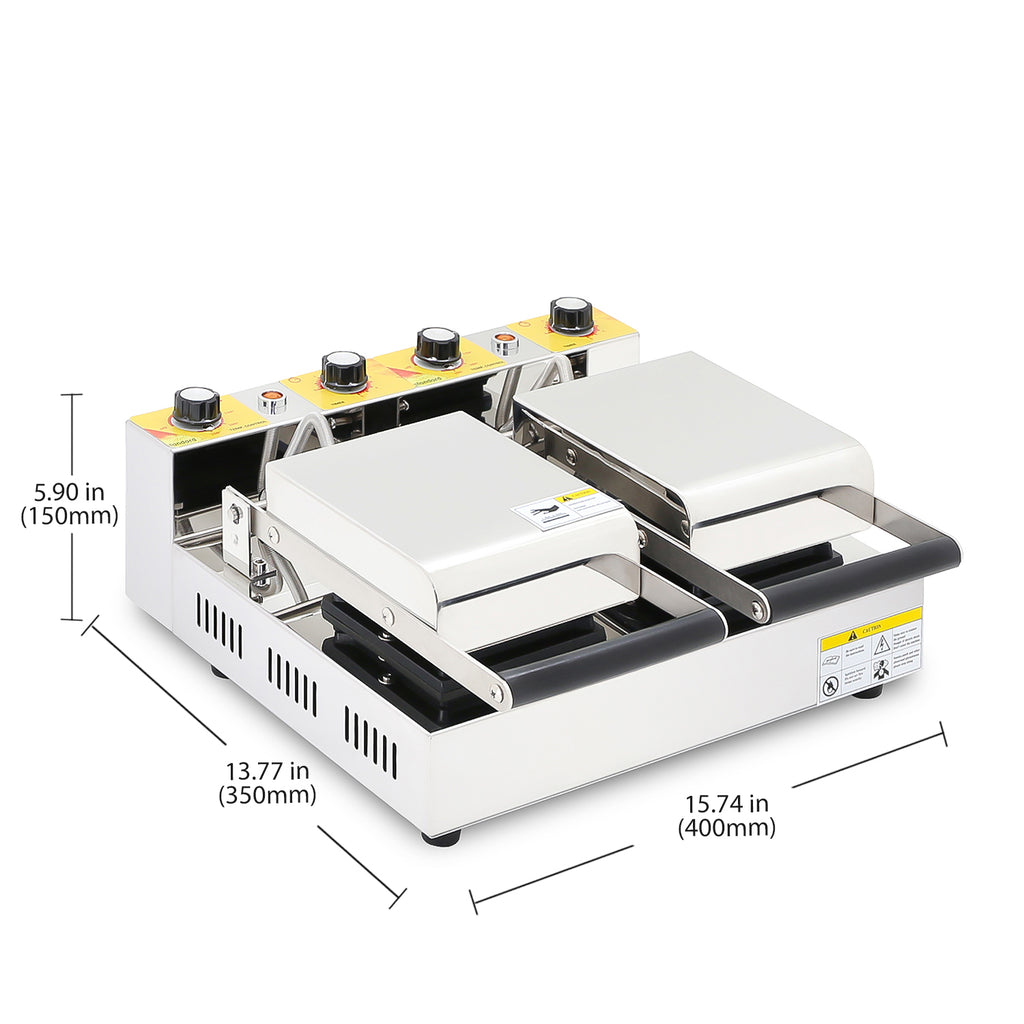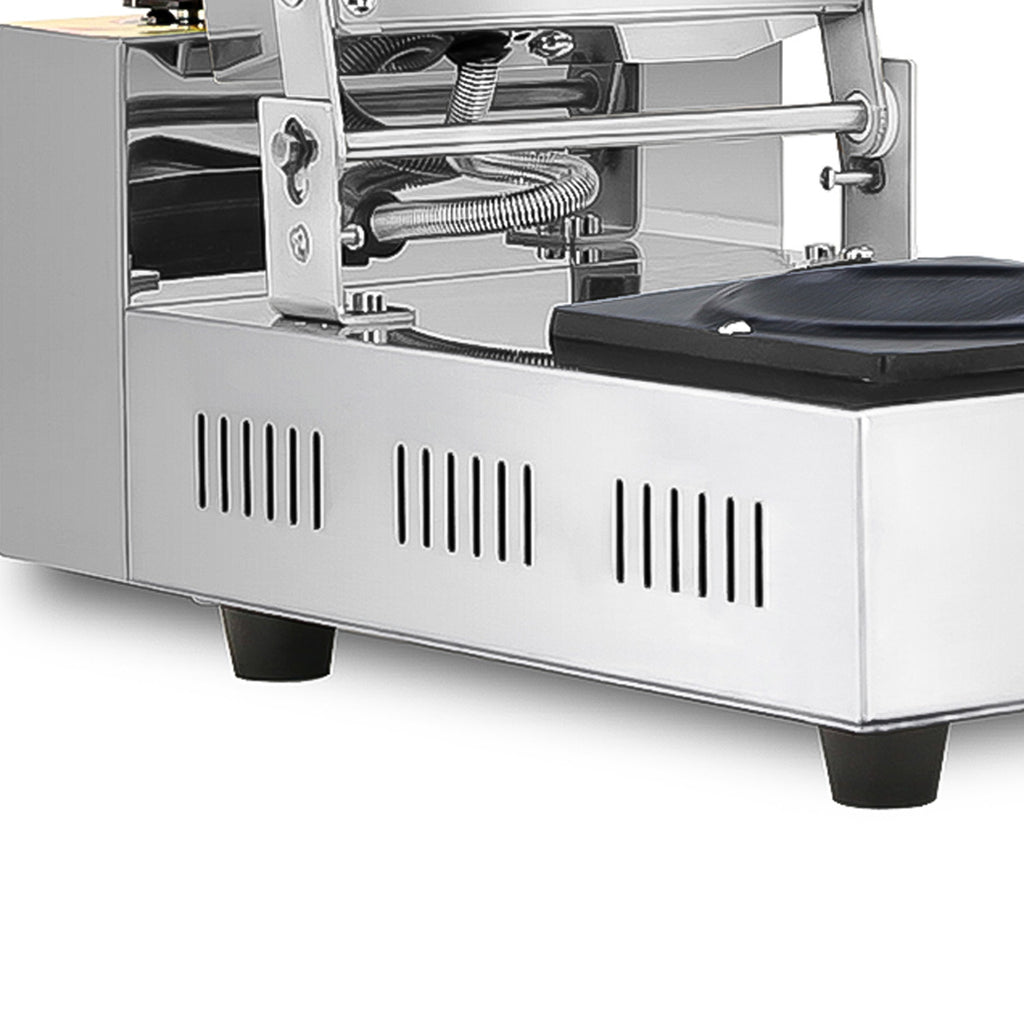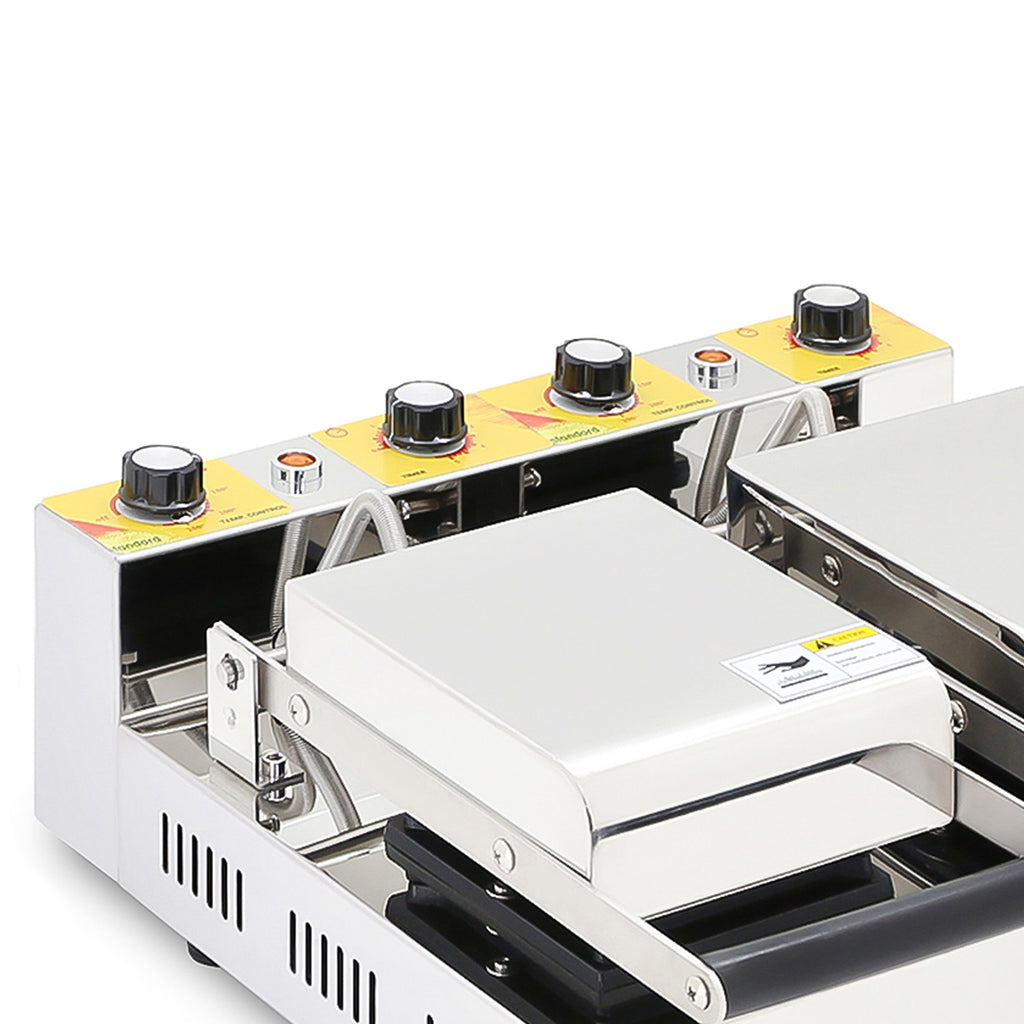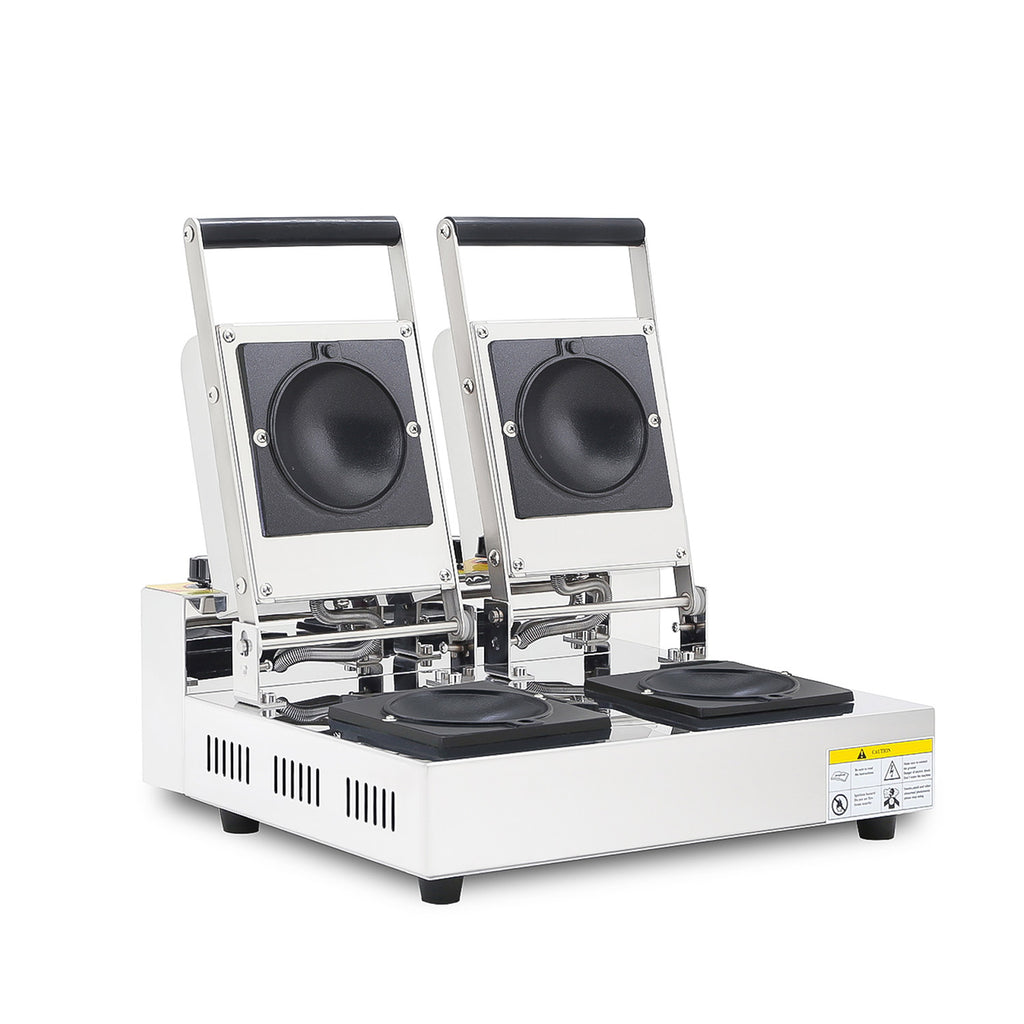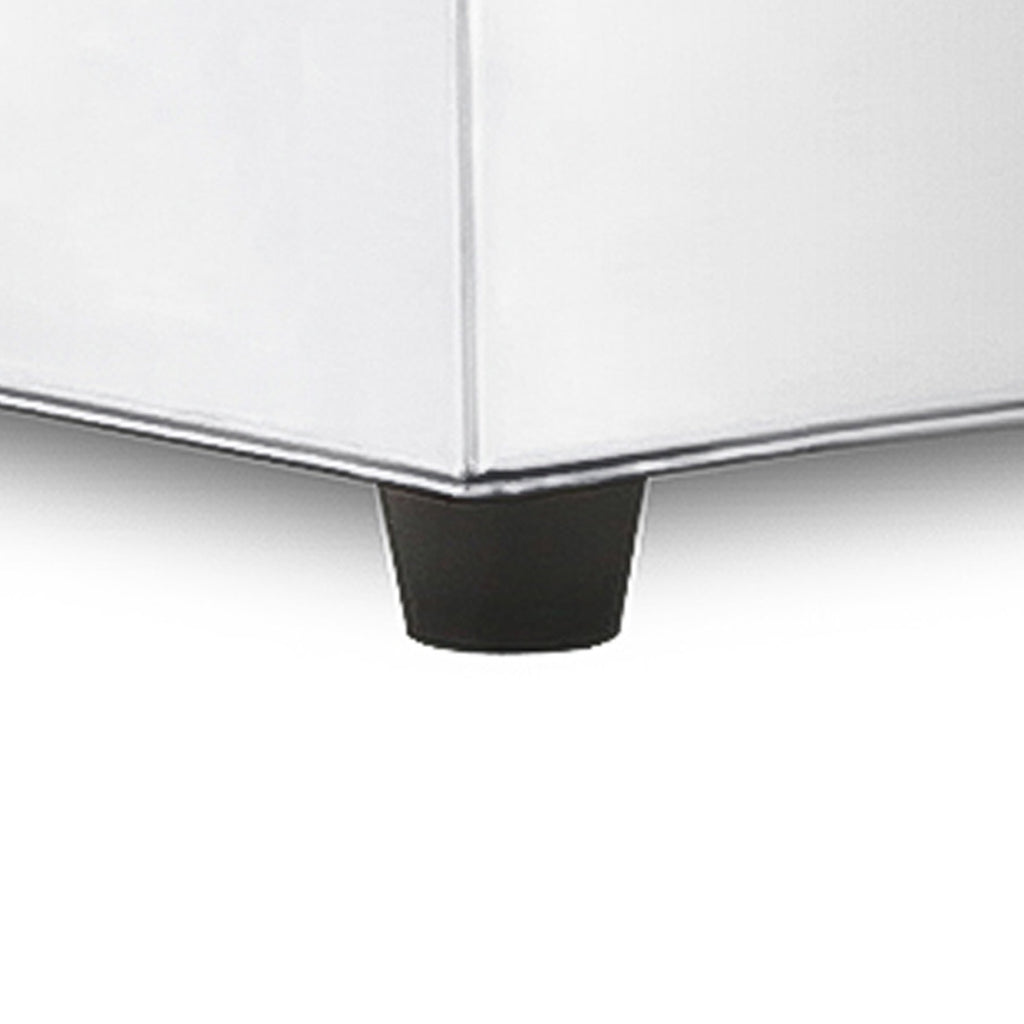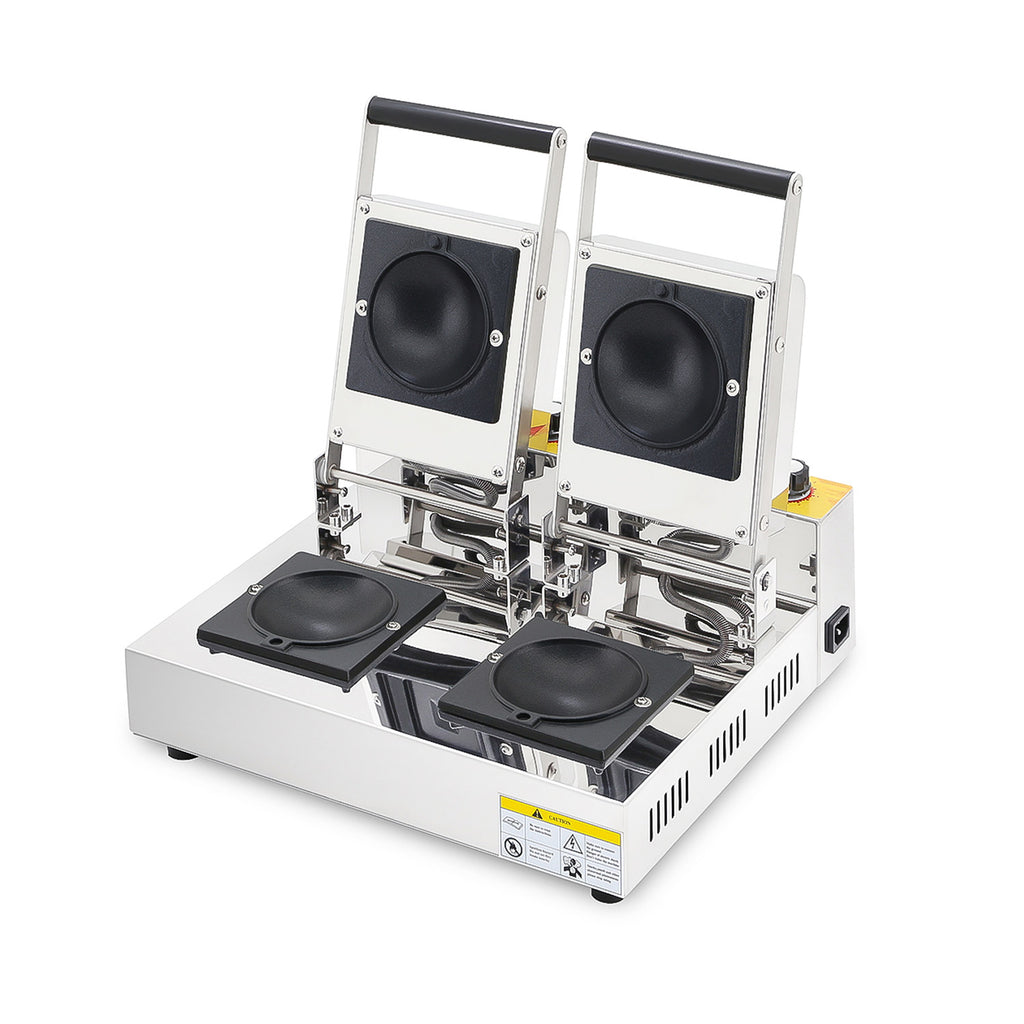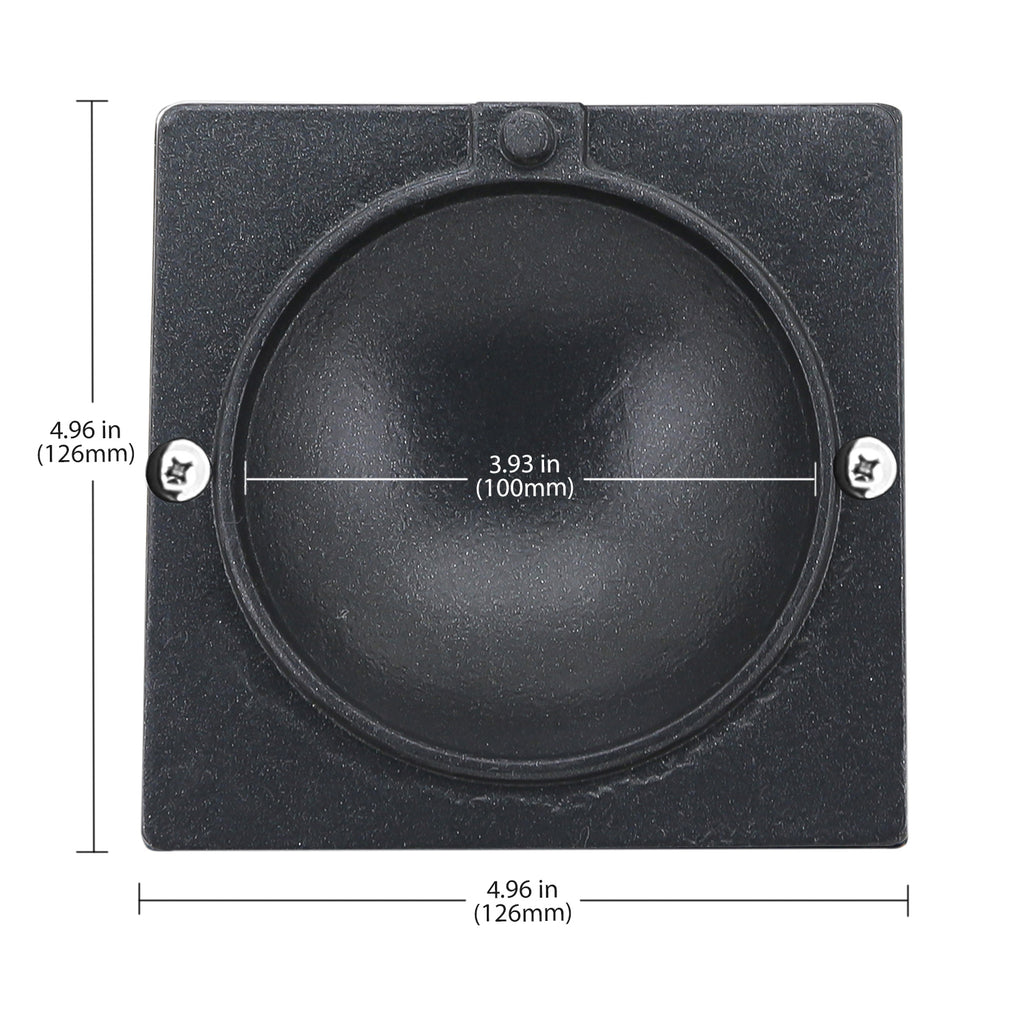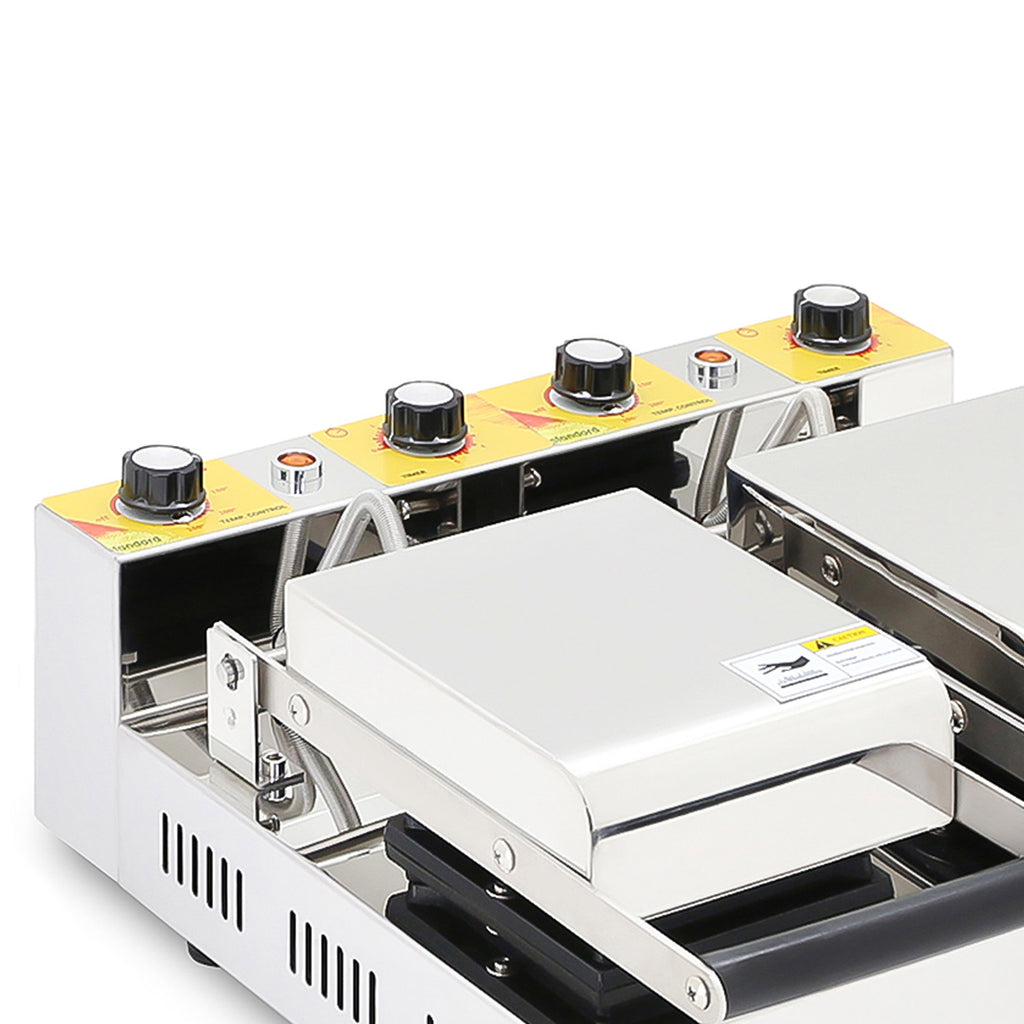 AP-104 Gelato Panini Commercial | 4-Inch Gelato Panini Press | Electric Ice Cream Sandwich Maker | 110V
Add gelato panini to your menu!
Delight your customers with this lovely frozen dessert called gelato panini! This professional panini press seals ice-cream or frozen yogurt in a soft, fresh bun within seconds. The device's stainless steel body makes it durable, while the nonstick coating helps prevent burnings.
How will this appliance boost your business?
Sweet or Savory
This gelato panini maker toasts and seals golden-brown buns stuffed with a sweet or savory filling. Stuff the buns with cream, chocolate, or fruit to make a dessert. Seal the bread with salmon, ham, or cheese for a quick bite.
Hot and Cold
Despite the variety of sweet and savory fillings, the dessert is well-known as an ice-cream sandwich. The plates' edges are hot enough to seal the bread within seconds, keeping the ice cream cold, thereby providing a scrumptious taste combination.
Here or Takeaway
These stuffed buns are not only delicious and nutritive, but they are also convenient to take away and eat on the go. Whether your customers wish a nourishing snack or a heavenly dessert, delight them with a gelato panini!
Panini gelato maker in details:
✪ GOOD VENTILATION: the cooling vents on both sides protect the machine from overheating

✪ NONSTICK COATED: nonstick cover of both upper and lower plates ensures fast panini removal

✪ USER-FRIENDLY: the machine is operated by a few knobs located on the front panel

✪ STABLE CONSTRUCTION: the device is secured on the surface with tiny yet steady feet
SPECS:
model:

AP-104

package size:

15" x 13" x 17"

machine size:

13.77" x 7.87" x 5.90"

material:

Stainless steel

voltage:

110V

shipping weigh:

22 lbs

machine weight:

18 lbs

body type:

Gelato Panini Press

heating plate:

4.96" x 4.96"

power kw amp :

600W (5.5 Amp)

capacity:

1 gelato panini
Reviews and Questions