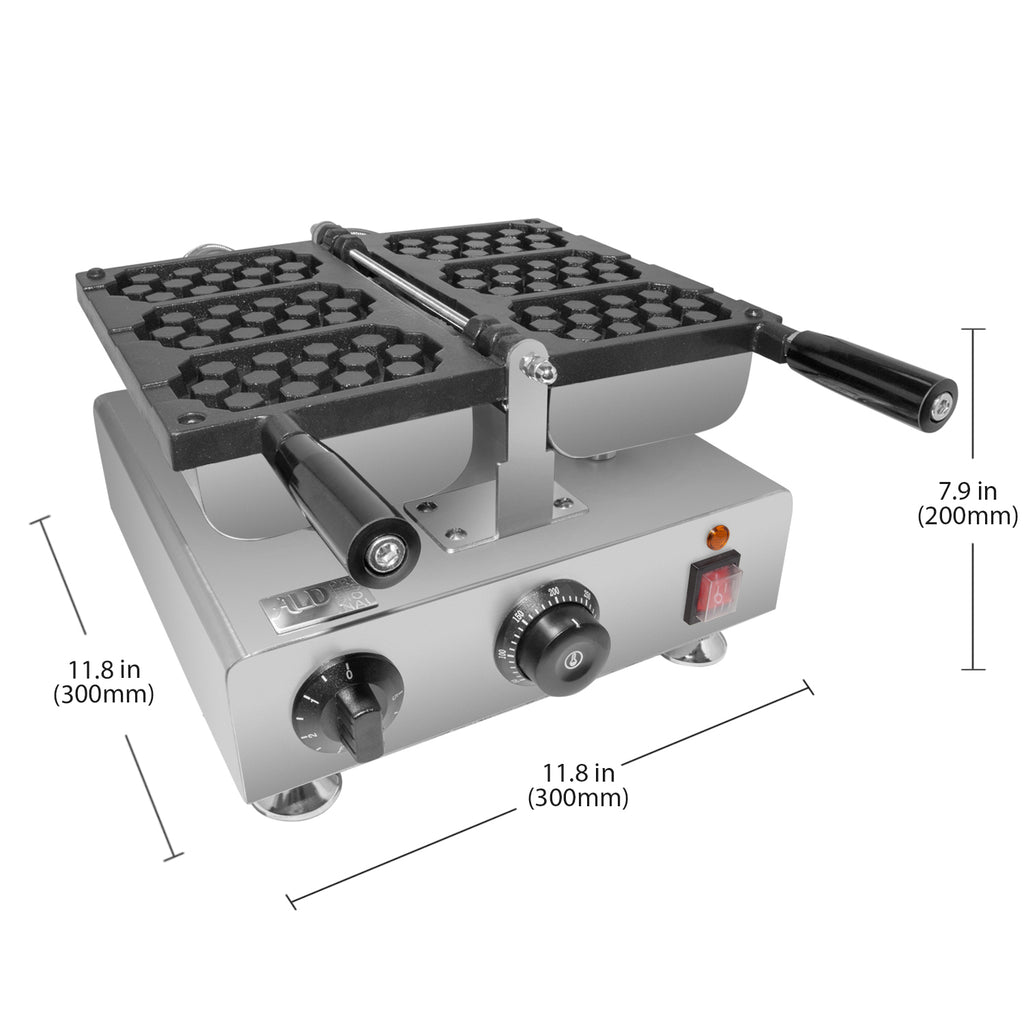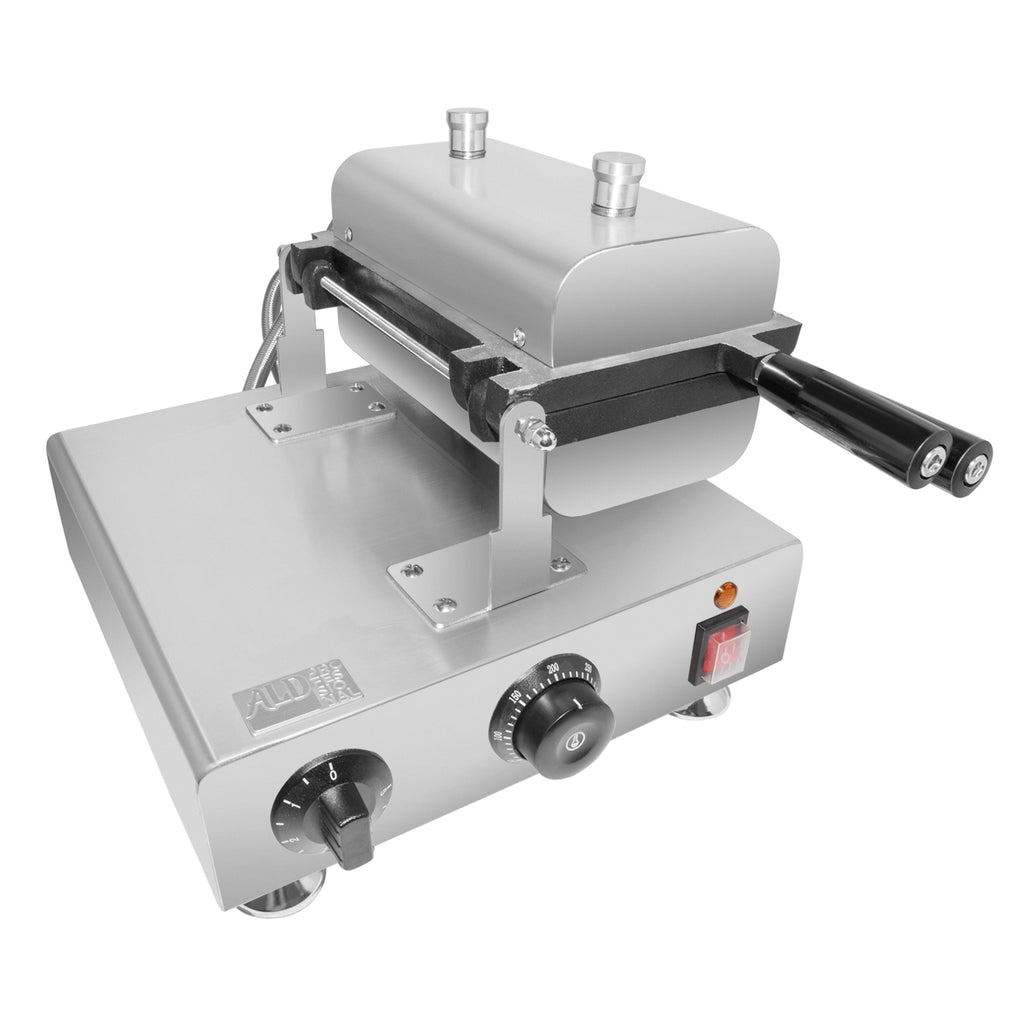 AP-444 Honeycomb Waffle Iron | 3 Waffles on a Stick | Stick Waffle Maker | 110V
Waffles on a Stick with a Honeycomb Pattern
This professional waffle iron makes three crunchy honeycomb waffles on a stick. Nonstick surface facilitates cooking and ensures the perfect golden-brown color of each waffle. Being served on a stick, such a waffle is easy to take away.
A few reasons to have this waffle iron in your business:
World-famous
No doubt crunchy hot waffles are one of the most popular breakfasts in many countries. The sweet aroma of fresh-baked honeycomb waffles is so appetizing that it is impossible to resist.
Variety of tastes
What makes waffles so popular is that they can be both sweet and savory. Deep honeycomb waffle pockets keep inside any topping you add - salted caramel or hot chocolate, fruits, nuts, etc.
Minimum effort
This waffle-on-stick maker requires a minimum of effort to operate and maintain. The machine is easy to clean - it's enough to wipe it with a damp rag. High turnover and low cost make it a great business solution.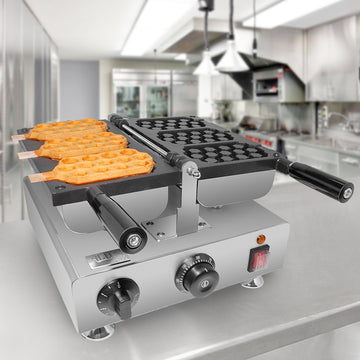 More advantages of this Honeycomb Waffle Iron:
✪ FUN PATTERN: unusual honeycomb design makes these stick waffles look cute and appealing

✪ MECHANICAL CONTROL: the machine is operated with an on/off switch, a timer and a heating knob

✪ PLASTIC HANDLES: the baking plates are rotated with convenient plastic handles on both plates

✪ STRONG FEET: small yet strong feet secure the machine on the tabletop and make it easy to lift
SPECS: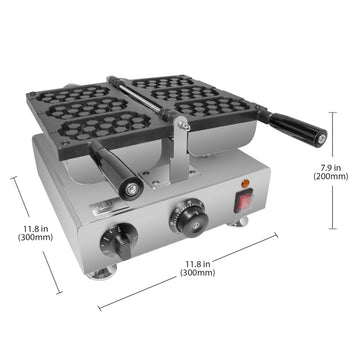 machine size:

11.8" x 11.8" x 7.9"

voltage:

110V

machine weight:

26 lb

body type:

Swing

heating type:

Heating Spiral

control type:

Manual

temperature range:

120-570°F

materials:

Stainless steel

power kw amp :

1.56kW (14.2 amp)

cooking time:

3 min

product shape:

Honeycomb

no of products:

3

product size:

4.5" x 2.8" x 0.6"
Reviews and Questions
Waffle on a Stick Accessories