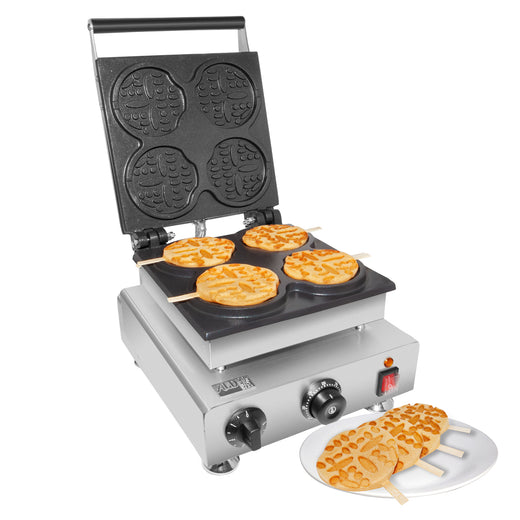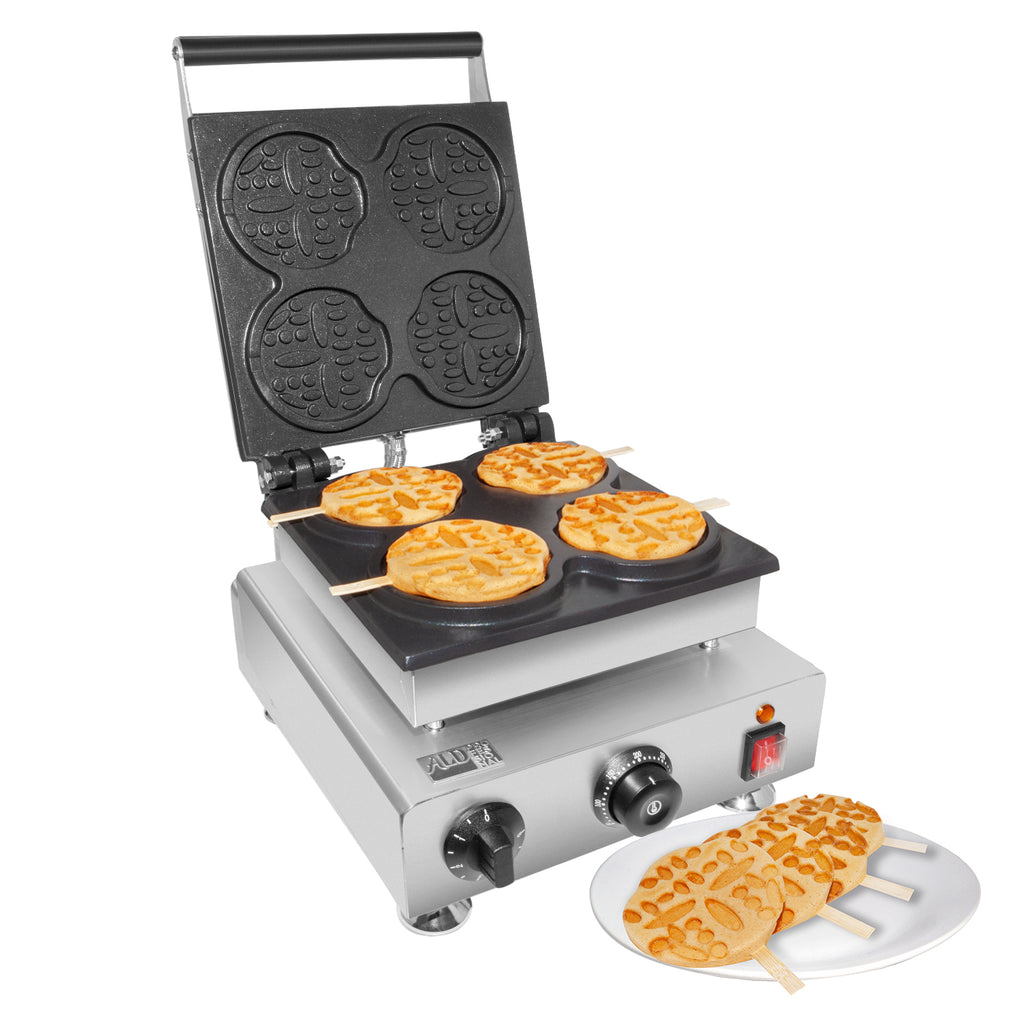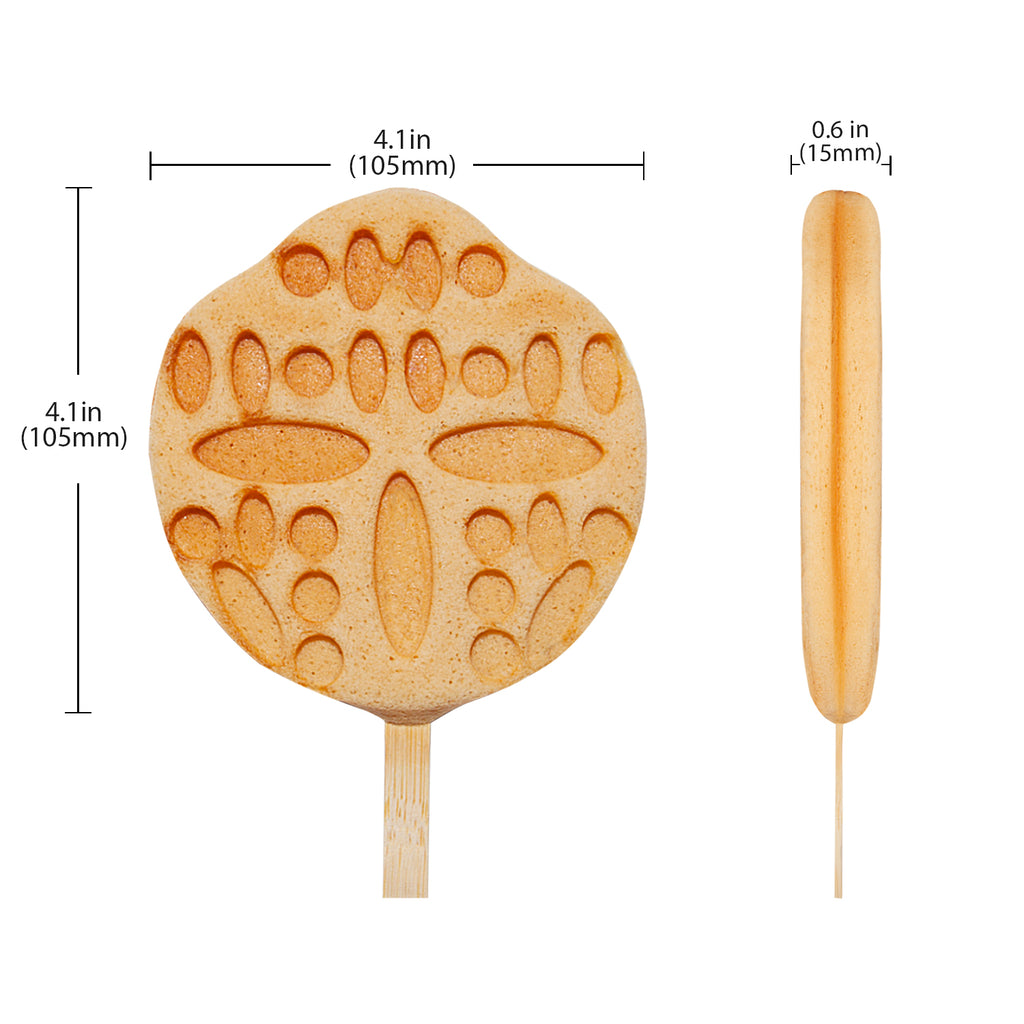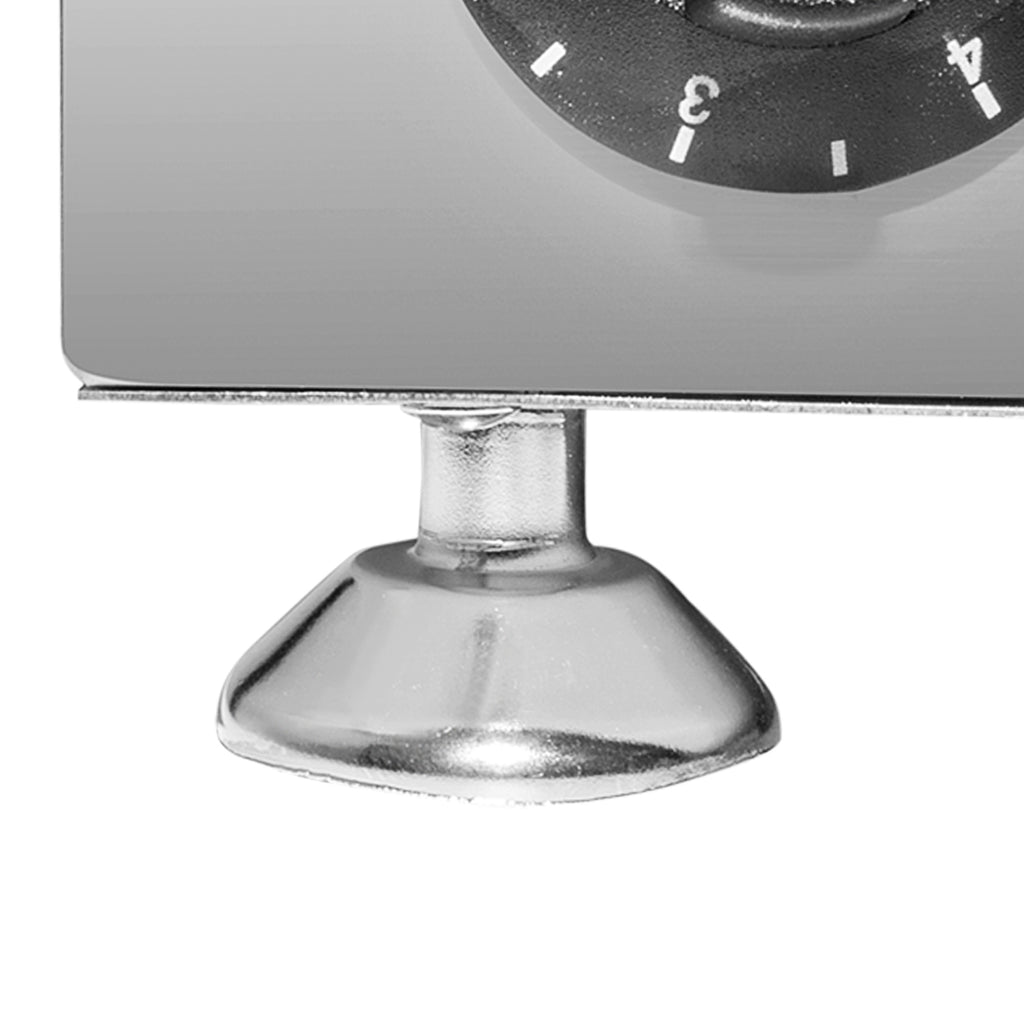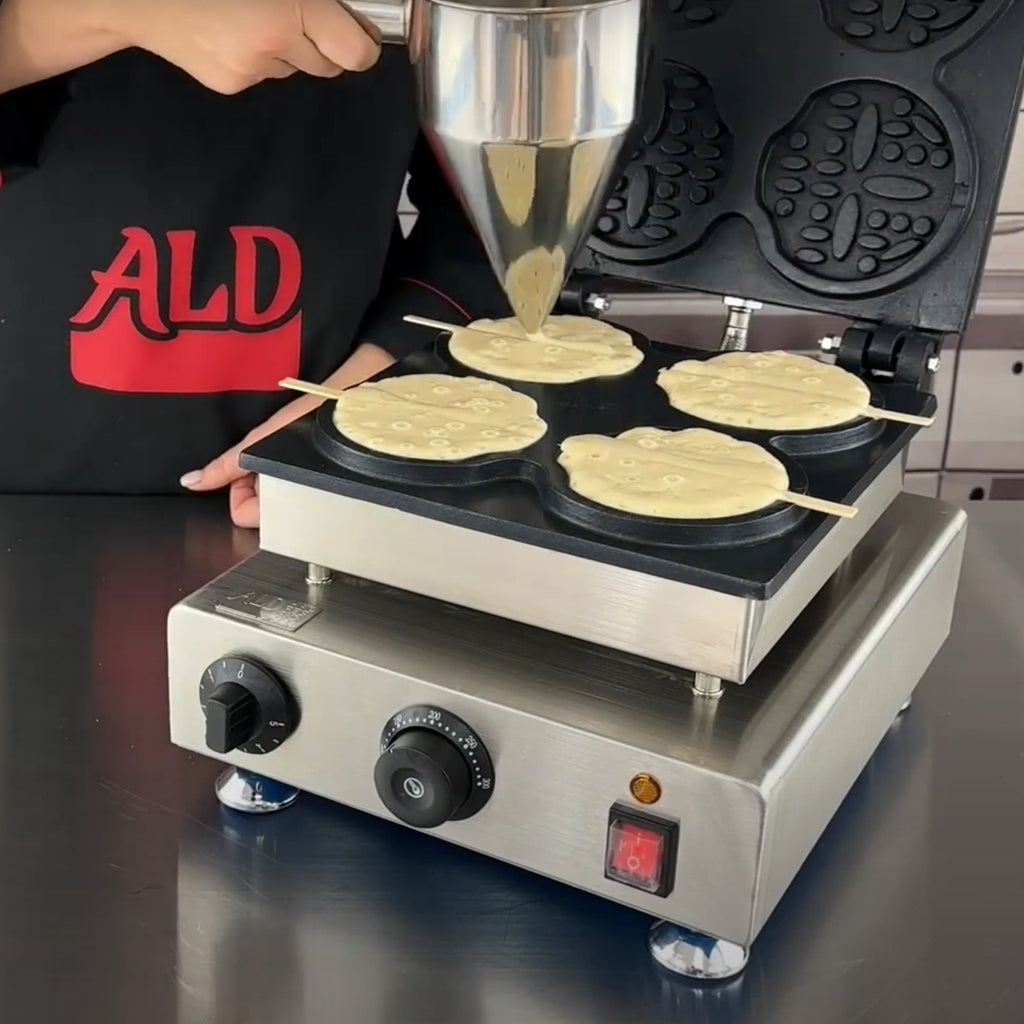 AP-512 Waffle Stick Maker | 4 Round-Shaped Waffles | Waffles on a Stick Iron | 110V
Professional Machine for Round-Shaped Waffles
This press-type waffle stick maker with a power consumption of 1.65kW makes 4 round-shaped waffles on a stick. The body is made of 201 stainless steel, the baking plates are nonstick-covered. The machine is equipped with a timer and temperature control. High quality ensures the long service life of the appliance.
High-Quality Equipment for Mess-Free Stick Waffles
Wider menu
With this Stick Waffle Maker, you can vary the menu of your cafe with another type of snack. Make your customers choose among various shapes of stick waffles and a variety of sweet and savory toppings. Add some chocolate, honey, processed cheese, etc.
Fast cleaning
Such a waffle maker is a great solution for business because it requires little effort to clean and maintain. It's enough to wipe the machine with a damp rag after usage. With proper upkeep, it will look good even after years of extensive operation.
Easy serving
Waffles on a stick are famous around the world because they are really easy to serve almost everywhere - shopping malls, outdoor parties, cafes, and even in the street. It is convenient to take them away and to eat on the go. No additional utensils are needed.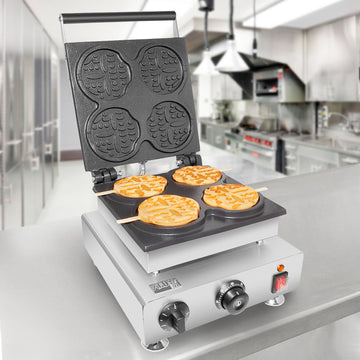 Look at this waffle iron in detail:
✪ SMALL HOLES: small openings on the side of the baking plates are designed to insert sticks into the waffles

✪ USER-FRIENDLY: all the waffle cooking process is controlled manually in a few simple steps

✪ PLASTIC HANDLE: with a wide handle, you can easily lift and lower the upper baking pan

✪ NONSTICK COATING: the waffles don't stick to the baking pans and obtain beautiful uniform color
SPECS:
model:

AP-512

package size:

17" x 15" x 11"

machine size:

13" x 11.8" x 10.2"

material:

Full stainless steel

voltage:

110V

shipping weigh:

24.0 lb

machine weight:

20.0 lb

control type:

Manual

power kw amp :

1.65 kW (15 Amp)

product shape:

round

no of products:

4

product size:

4.1" x 4.1" x 0.6"
Reviews and Questions
Waffle on a Stick Accessories