Special Offer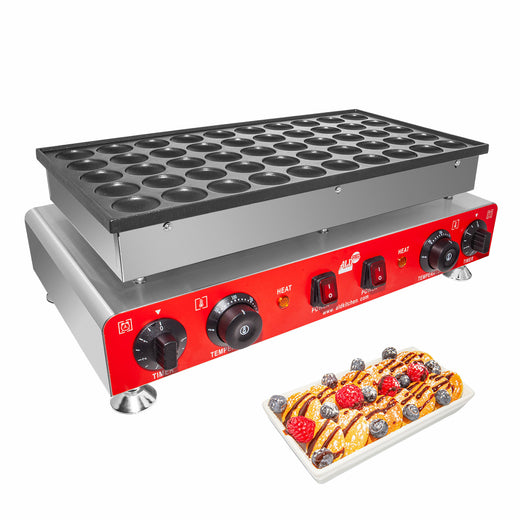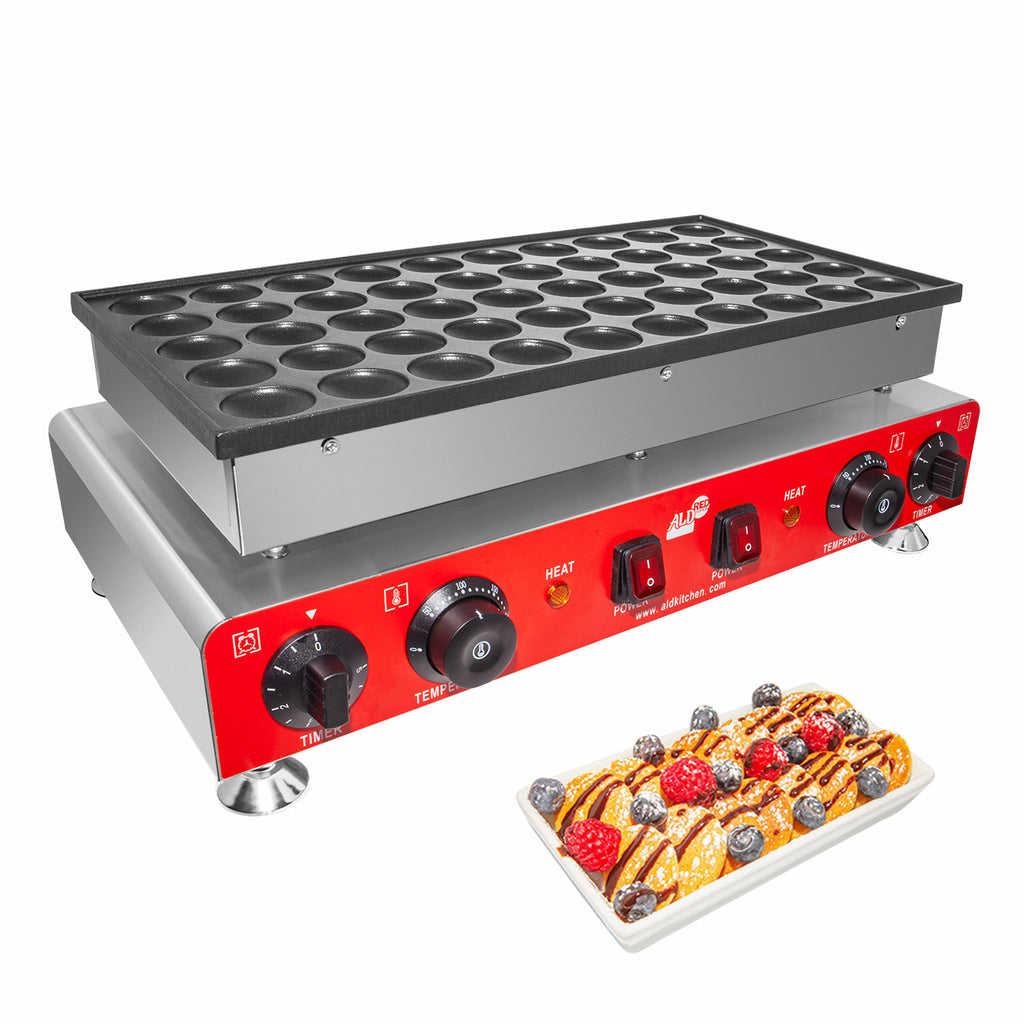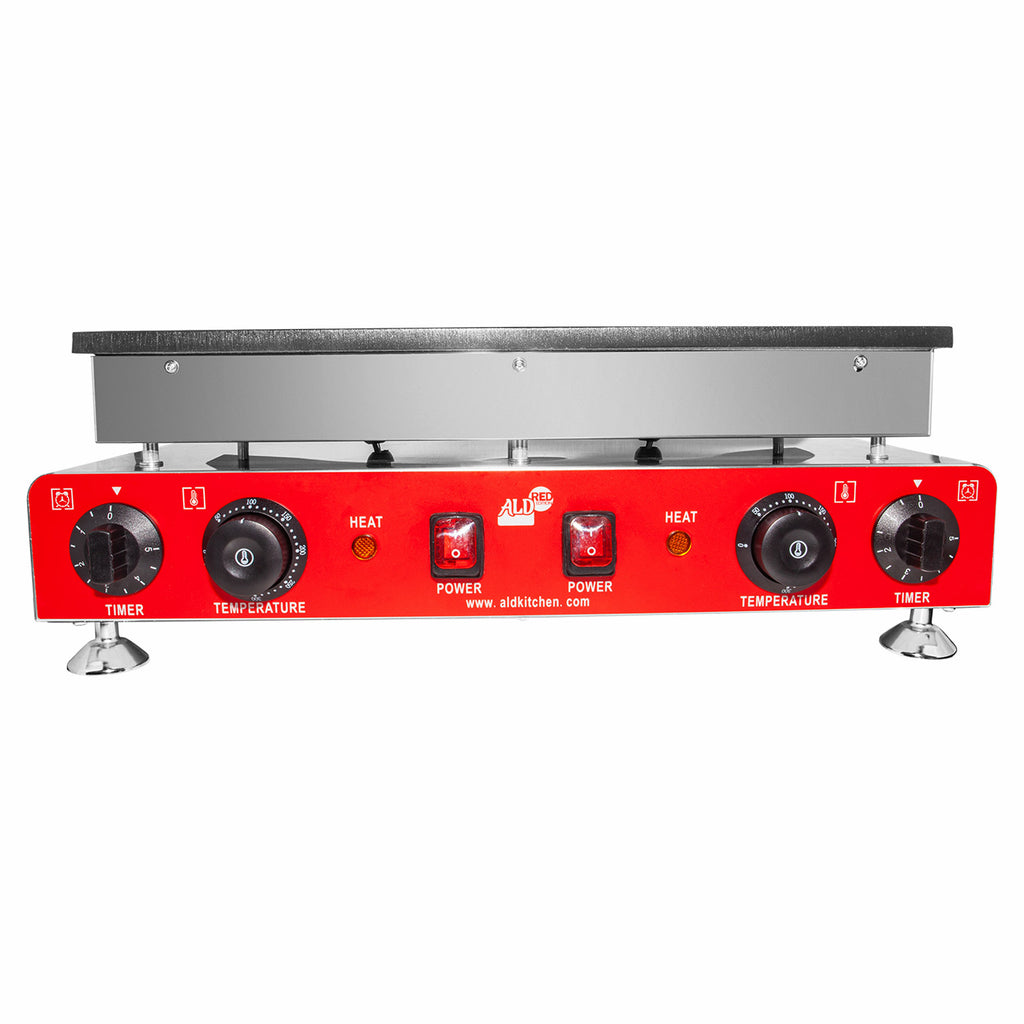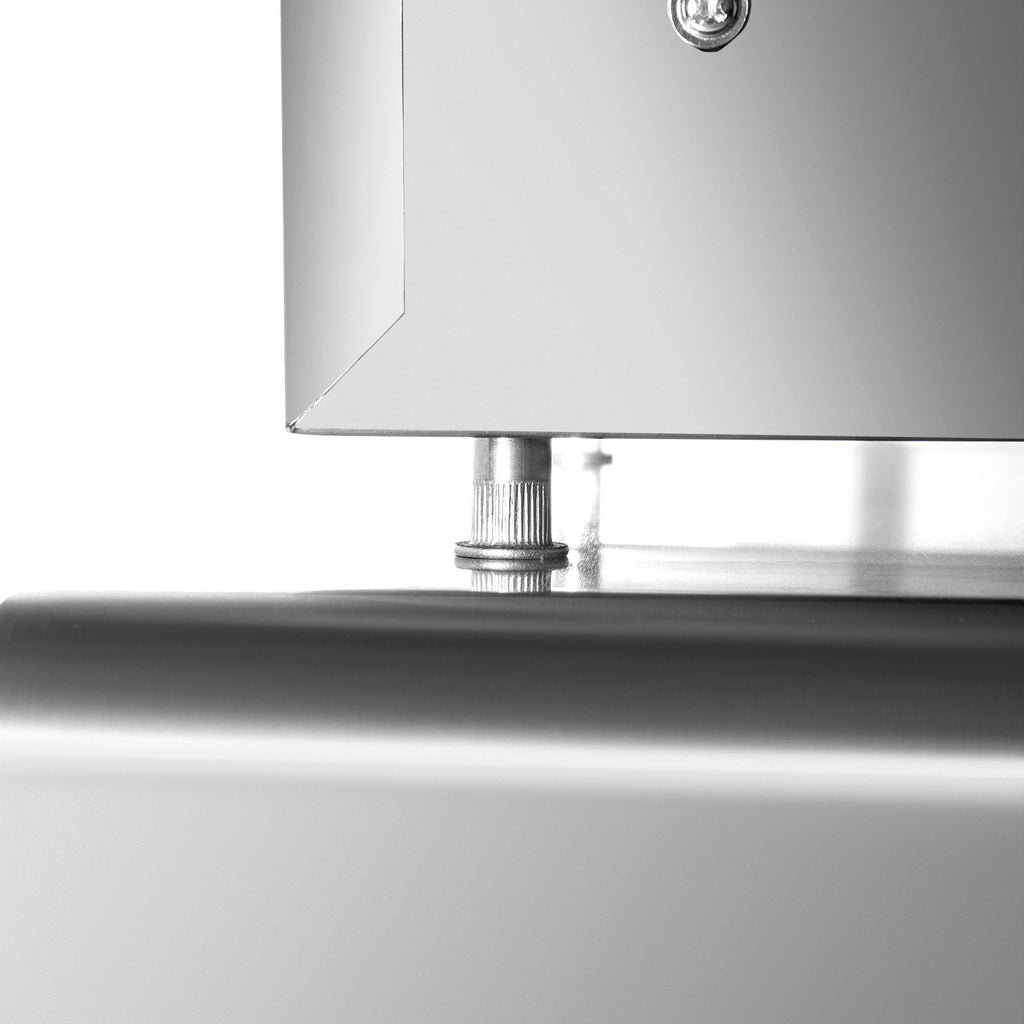 AR-2280 Mini Dutch Pancake Maker | 50 Poffertjes | Dual Thermostat | 110V
Poffertjes Maker for Professional Use
This poffertjes grill makes 50 mini pancakes at the same time, which is perfect for commercial use in bars and restaurants. Since the machine is equipped with a dual thermostat, it is possible to use both of them or just one if you don't need to make more than 25 pieces at a moment.
What is good about this bright poffertjes grill?
Elegant design
The design of this professinal poffertjes grill is beautiful and suits any kitchen. A bright red front panel makes the machine really eye-catching. Nobody would deny that cooking is fun and pleasure when the kitchen equipment is both high-quality and good-looking.
Easy to clean
The materials used to produce this poffertjes grill are easy to clean. It is enough just to wipe the baking plate with a dump rag after usage. Stainless-steel looks nice and appealing even after many years of usage.
High capacity
With a 50-piece capacity, you can make several portions of delicious mini pancakes at the same time, thereby increasing productivity and the turnover of your business. Don't make your customers wait to enjoy those delighting treats!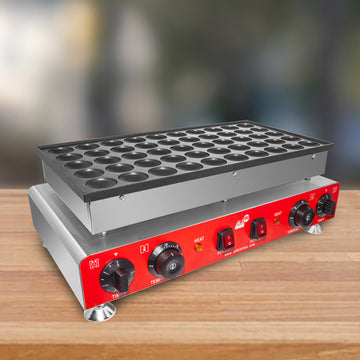 Look at more advantages of this mini Dutch pancakes maker!
✪ STRONG FEET: small yet strong feet keep the machine stable on any surface and make it easy to lift the appliance if needed

✪ MANUAL CONTROL: each thermostat in regulated with a switch, a timer, and a heat control knob

✪ NONSTICK COATING: with a Nonstick covering, the risk of poffertjes to stick and burn is minimized

✪ WELL VENTILATED: the baking plate is separated from the machine body, preventing the appliance from overheat
SPECS:
model:

AR-2280

machine size:

11.5" x 21" x 8.0"

voltage:

110V

shipping weigh:

25 lb

machine weight:

25.0 lb

body type:

Surface

control type:

Manual

temperature range:

120-570°F

materials:

Stainless steel

power kw amp :

1700W (15.5 amp)

cooking time:

3 min

product shape:

Round

no of products:

50

product size:

1.5"
Reviews and Questions
Poffertjes Accessories