Special Offer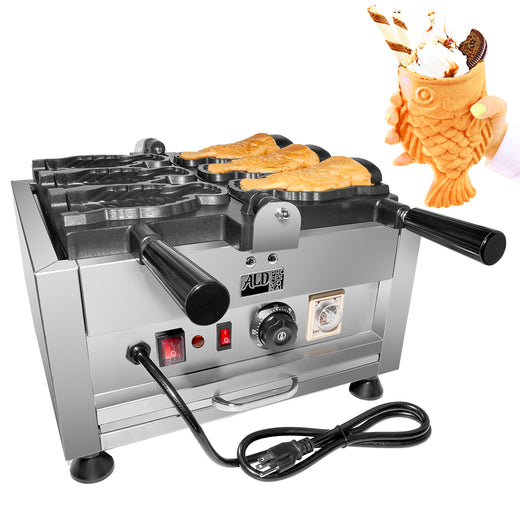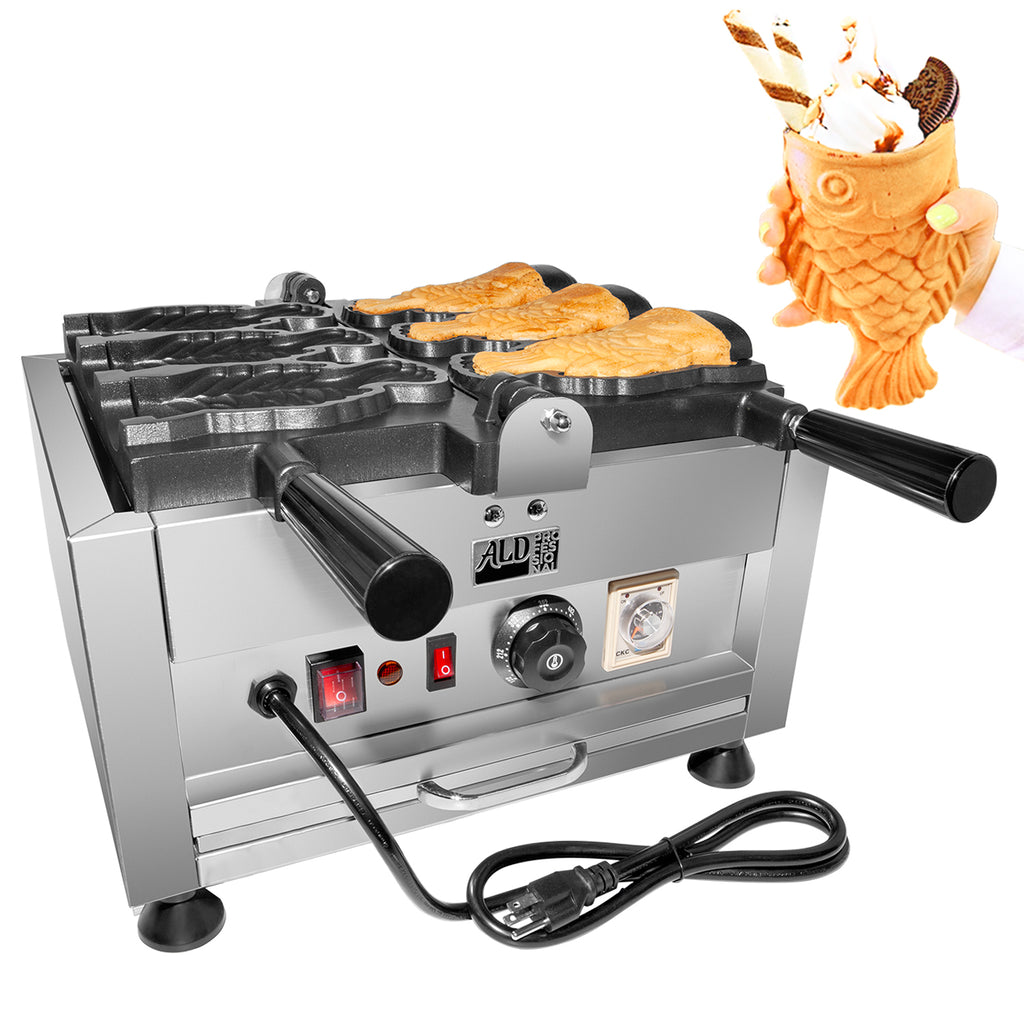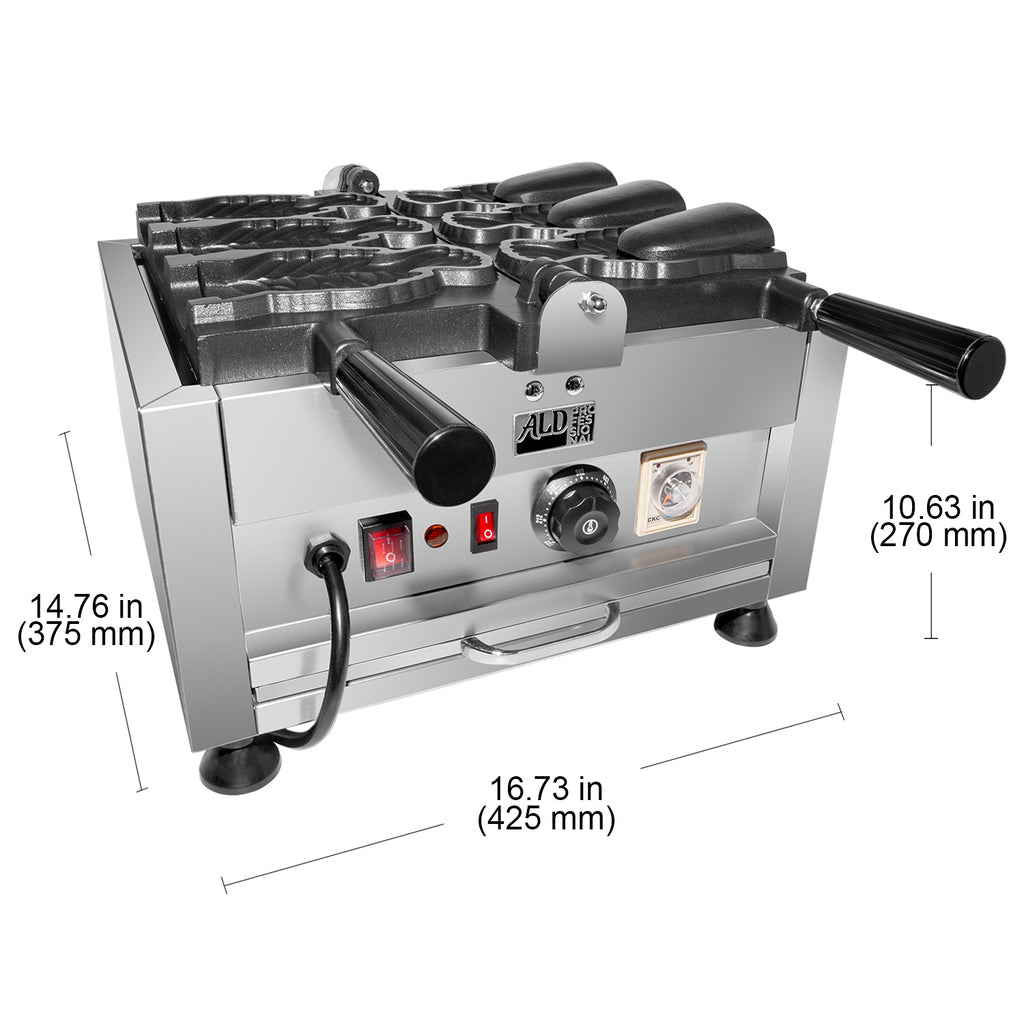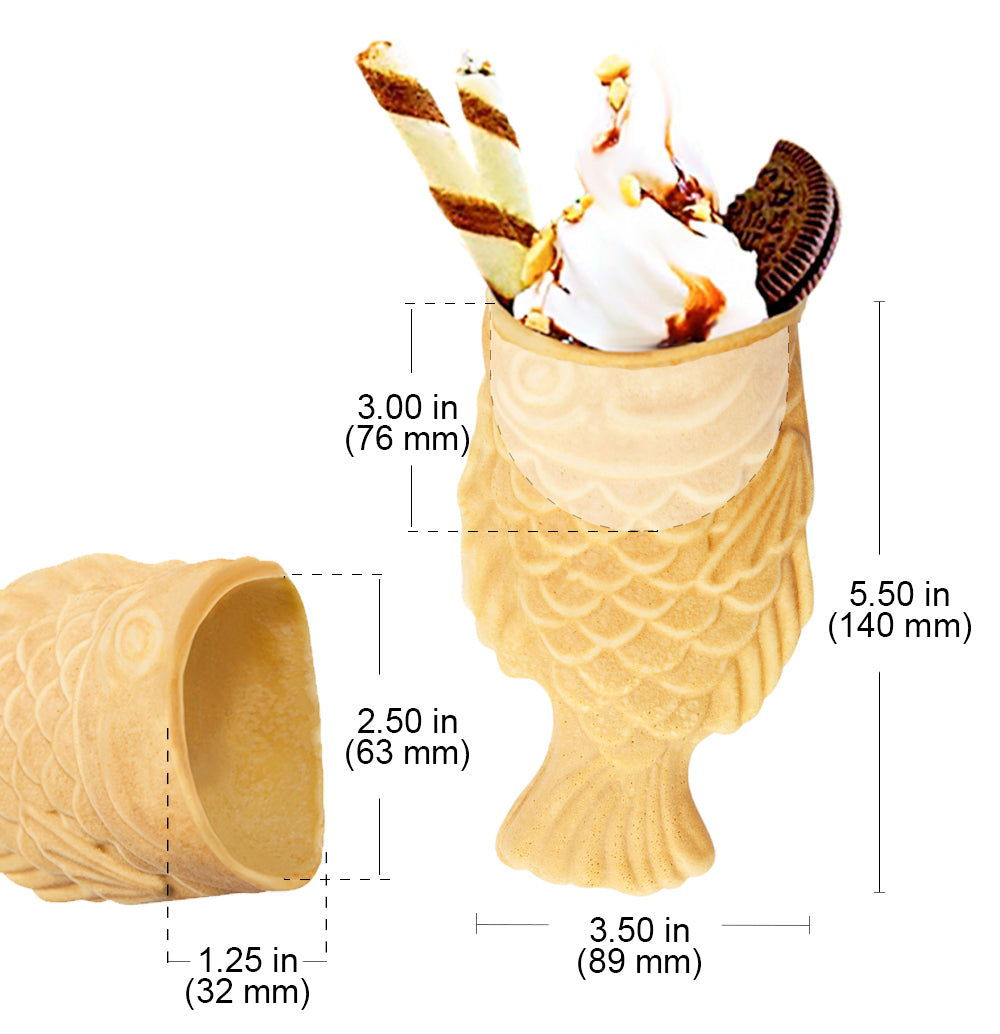 AR-1103B Taiyaki Maker | Open-Mouth Fish Shaped Waffle Iron | 3 Fish Shaped Ice Cream Cones | 110V
Convenient Open-Mouth Fish Shaped Waffle Maker
Make use of one of the best taiyaki waffle maker designed for baking delicious open-mouth fish shaped waffles. This commercial grade waffle machine is getting extremely popular all over the world because of its high efficiency and excellent results. Baking tasty jam or ice cream waffles with independent heat control extremely easy
Professional Machine with Nonstick Baking Molds
Commercial use-ready
Made from stainless steel, this crispy taiyaki waffle maker with corrosion resistant construction will serve you for the years to come. Commercial-use ready, you can use it at home with your family or in your shop, café bar, restaurant with every day higher volume usage.
Crispy open-mouth fish shaped waffles in minutes
Make three big delicious taiyaki fish shaped ice cream waffle cone in 3 minutes. Non-stick cooking surface of the baking molds prevents waffles from burning and makes the machine easy to clean. The device is very user-friendly, and even a child can handle it.
Smart design
The unique design comes with an efficient heater, small pre-made openings on the side of each taiyaki waffle hole. Very easy to insert the batter at the beginning of the baking process. This taiyaki waffle iron will become a great addition to any kitchen
WHY THIS TAIYAKI MACHINE?
✪ HIGH GRADE MATERIAL – the machine is made of high grade stainless steel with reinforced thermostat

✪ DURABLE CONSTRUCTION – the baking pan is separated from the machine bottom preventing internal elements from heating

✪ NONSTICK COATING – baking molds are made of aluminum with Nonstick covering, which makes it easy to keep the machine clean

✪ SAFE USAGE – wooden handles prevent accidental burn and make the machine usage safe even for children
SPECS: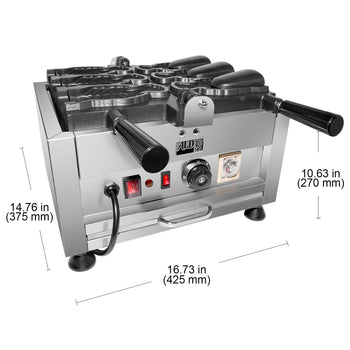 model:

AR-1103B

machine size:

17.0" x 15.0" x 11.0"

material:

Stainless steel

voltage:

110V

machine weight:

18.6 lb

body type:

Swing

heating type:

Heating Spiral

control type:

Manual

temperature range:

120-570°F

materials:

Stainless steel

power kw amp :

2 kW (18.2 amp)

cooking time:

3 min

product shape:

Open-mouth fish

no of products:

3

product size:

5.5" x 3.5" x 1.25"
Reviews and Questions
Tiyaki Waffle Accessories