Special Offer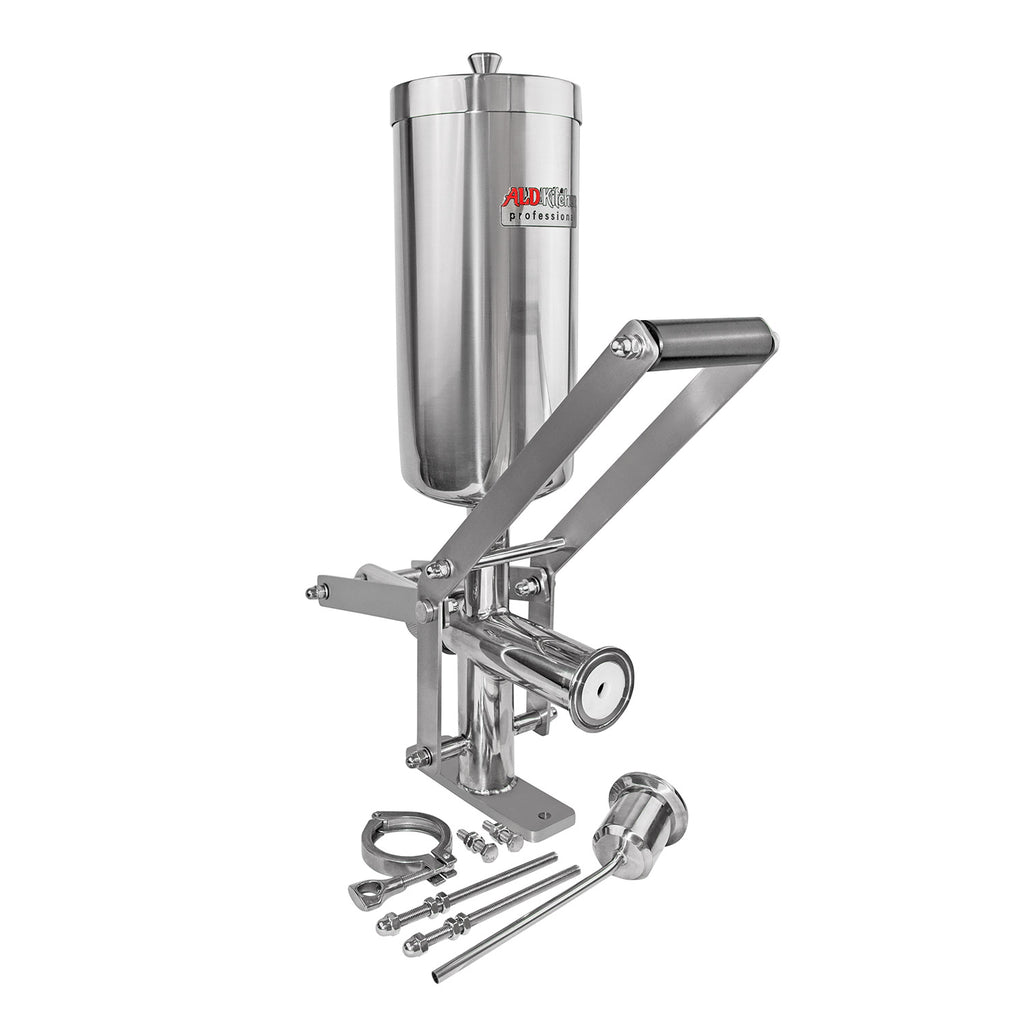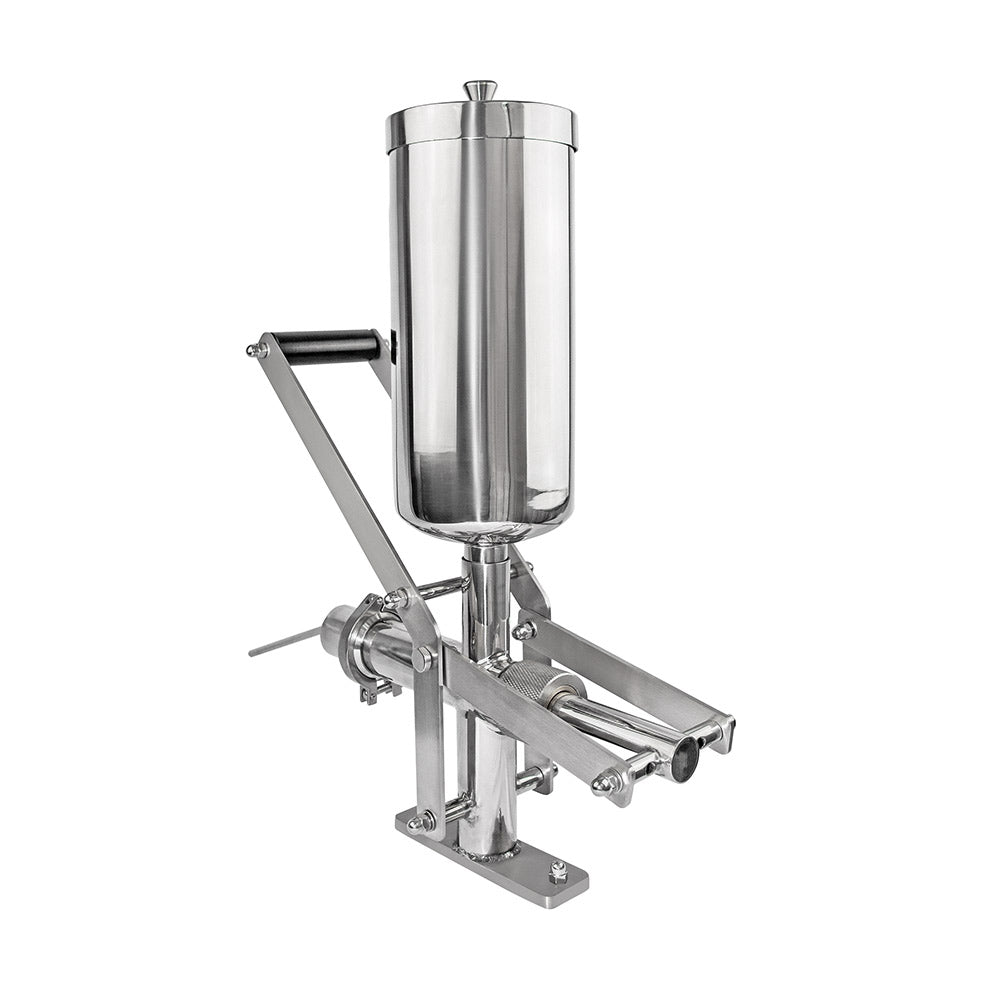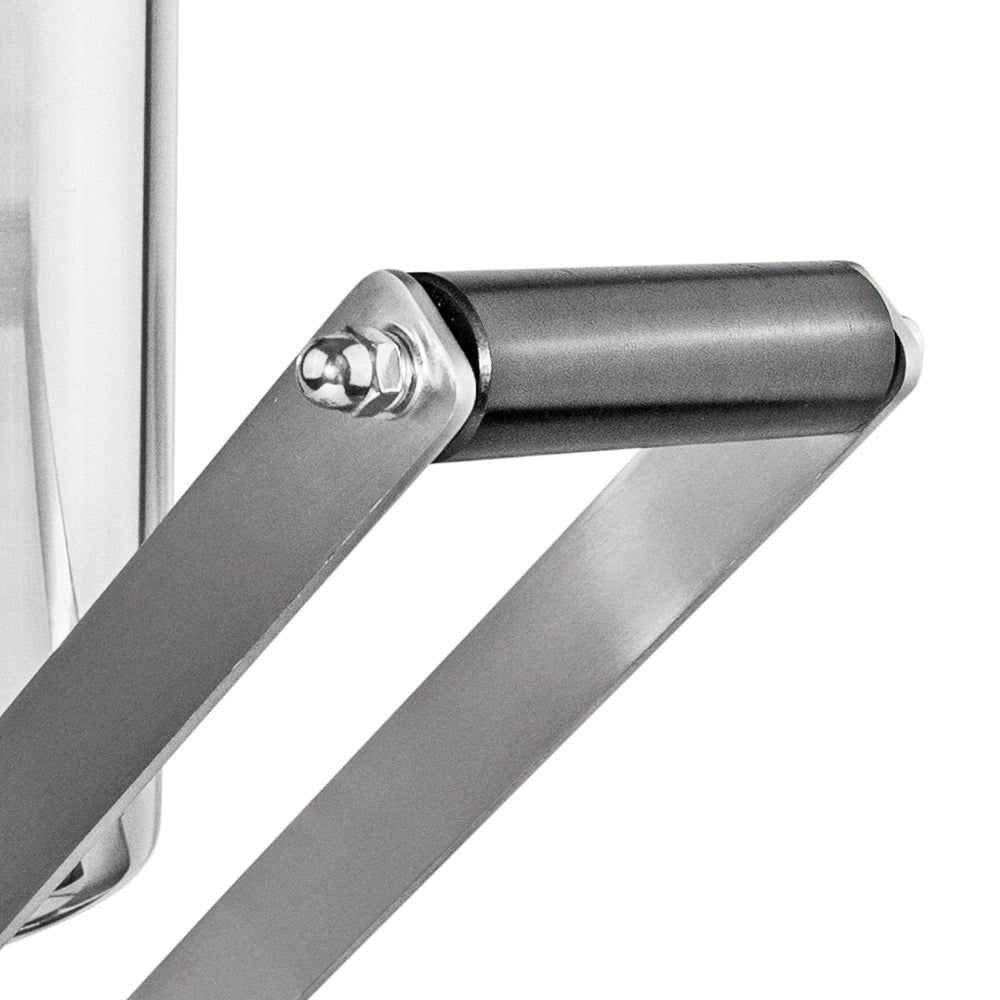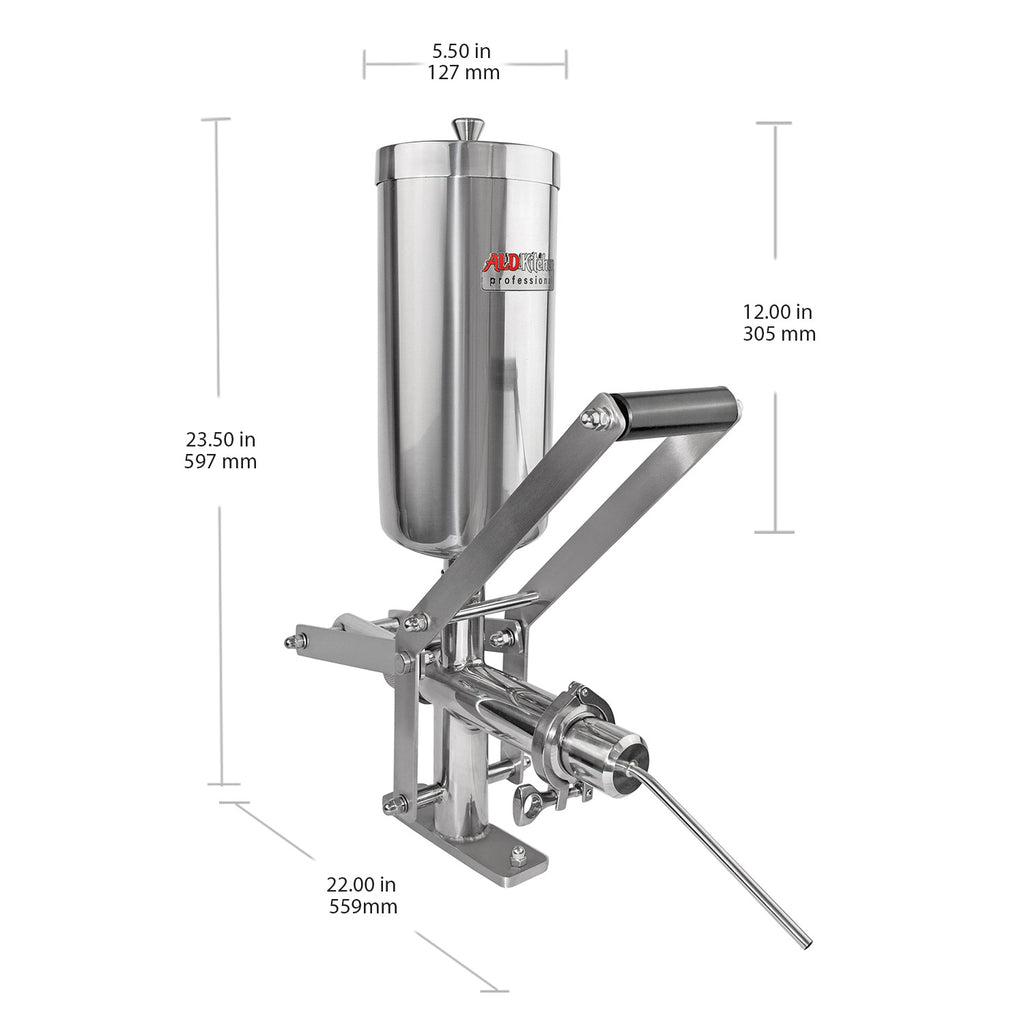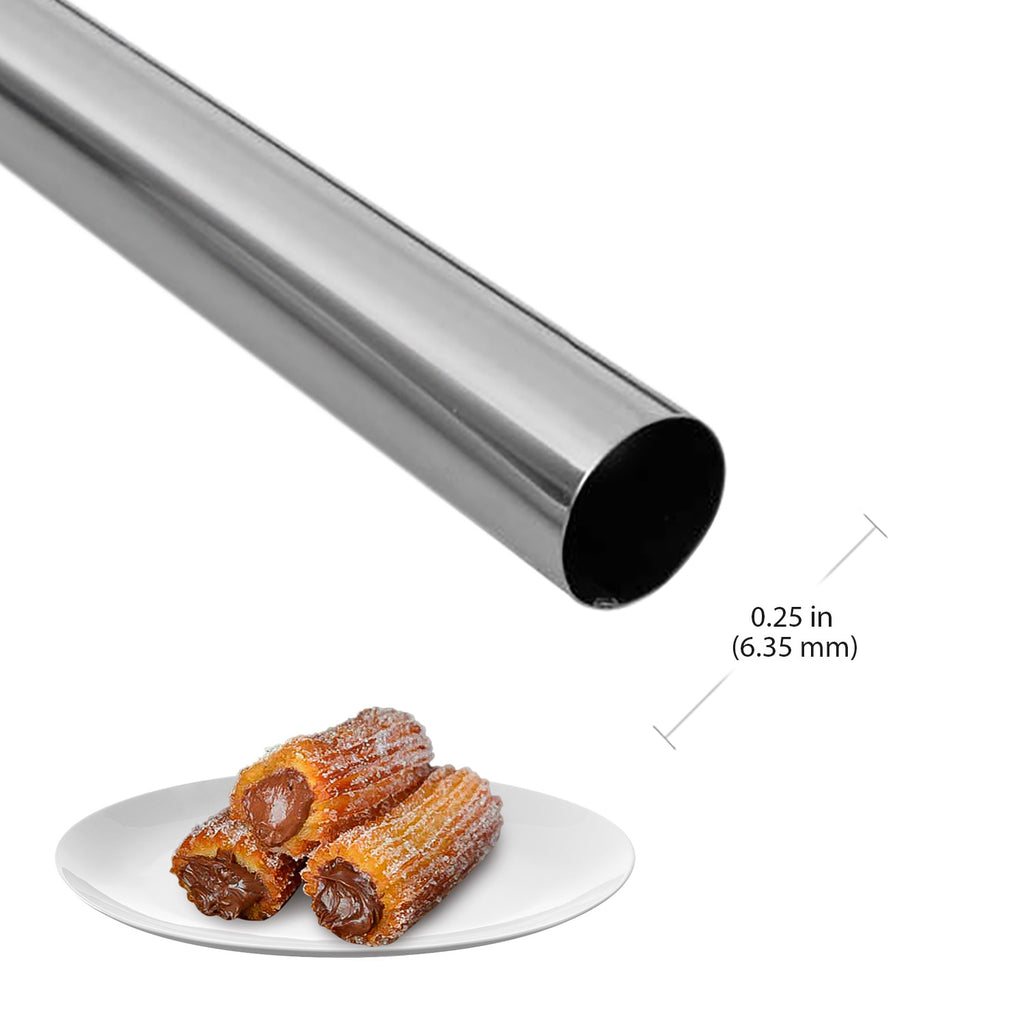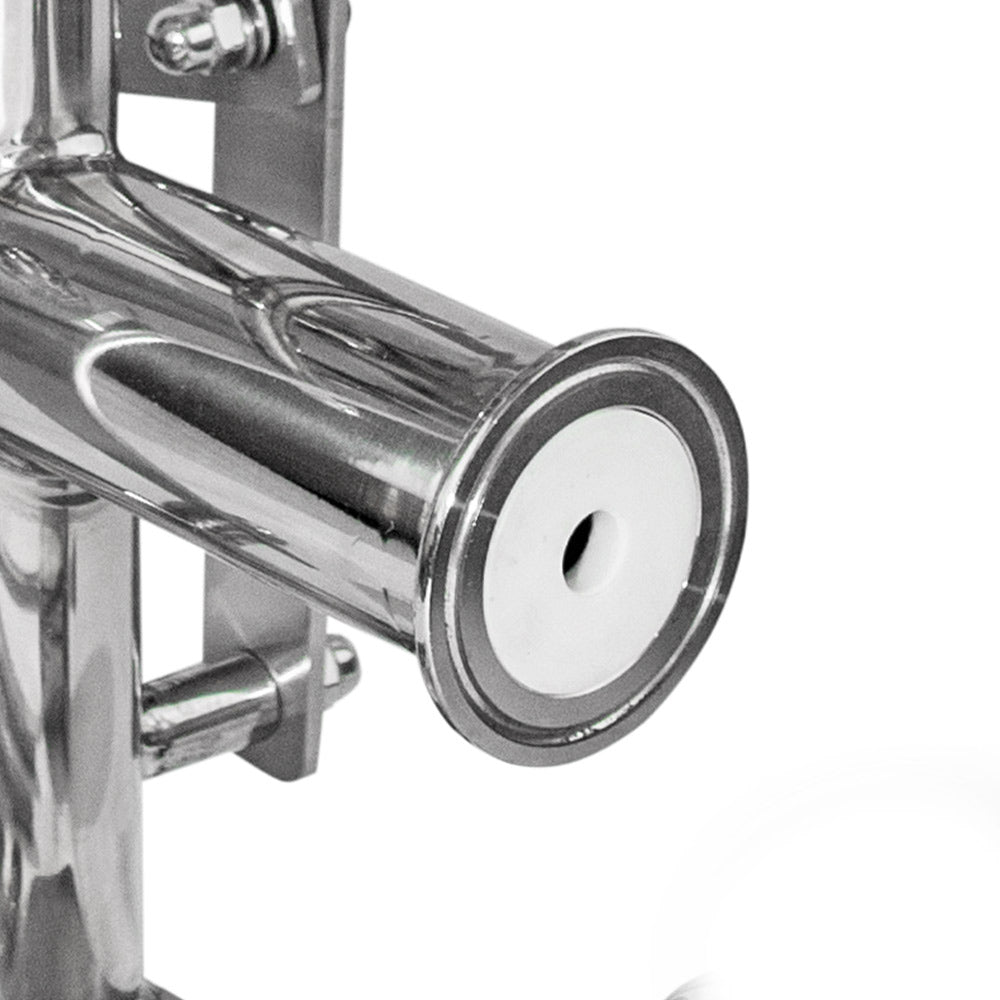 A-301 Churro Filler Machine | Stainless Steel | 5 L
Cream Dispenser for Commercial Kitchens
This kitchen equipment with 5 L capacity is used for staffing hollow churros with chocolate, jam, cream, etc. and absolutely must have in a churro business. With this device, you can significantly expand churro and other desserts variety in your bar or restaurant. Perfect for shops/fields, ready for extensive commercial use.
Consider this Churro Filler Machine for your Business
Versatile usage
Use this machine to fill churros with chocolate, Nutella, jam, cream, etc. in a few seconds. This equipment is indispensable if you have a churros business or just want to expand the menu in your restaurant. This cream dispenser can also be used for cakes decoration or liquid desserts in containers.
Easily adjustable
Simply mount this cream filler to a table using a few screws. Fill the hopper, pull the handle to pump out the cream, and control the dose. Long filler nozzle is specially designed for staffing hollow churros pretty fast and with no drips. Large capacity requires a rare refill.
Safe and durable
The body of this cream filler and the filling needle is made of corrosion-resistant and non-toxic stainless steel, ensuring safe contact with food. Non-mentioning that stainless steel is close to indestructible and has excellent cooking performance – high conductivity and even warming.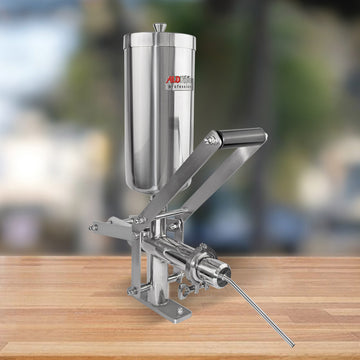 Take a close look at this churro machine!
✪ MOUNT TO TABLE: assemble the machine and put in working form by clamping to the table with a few screws

✪ OPERATE MANUALLY: just pull the handle down to squeeze the cream into the opening of a hollow churro

✪ OPERATE MANUALLY: just pull the handle down to squeeze the cream into the opening of a hollow churro

✪ KEEP IT CLEAN: the cleaning takes almost no efforts since the machine is easy to disassemble after usage
SPECS: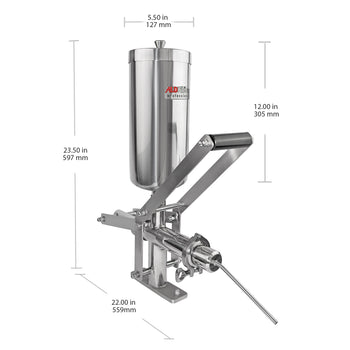 model:

A-301

package size:

17.7" x 23.8" x 9.1"

machine size:

23.5"x 22.0" x 5.5"

material:

Stainless steel

shipping weigh:

35 lbs

machine weight:

22 lbs

capacity:

5L
Reviews and Questions
Churro Accessories