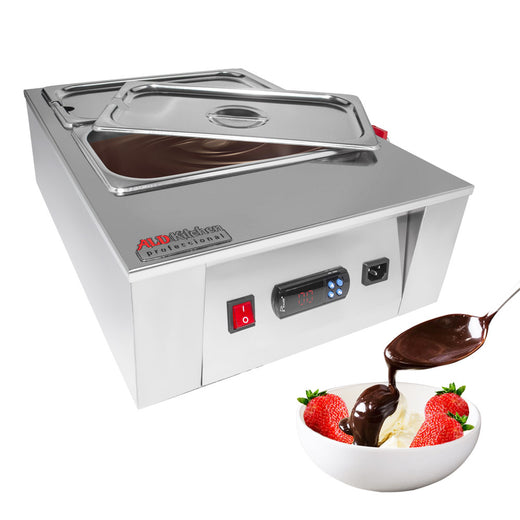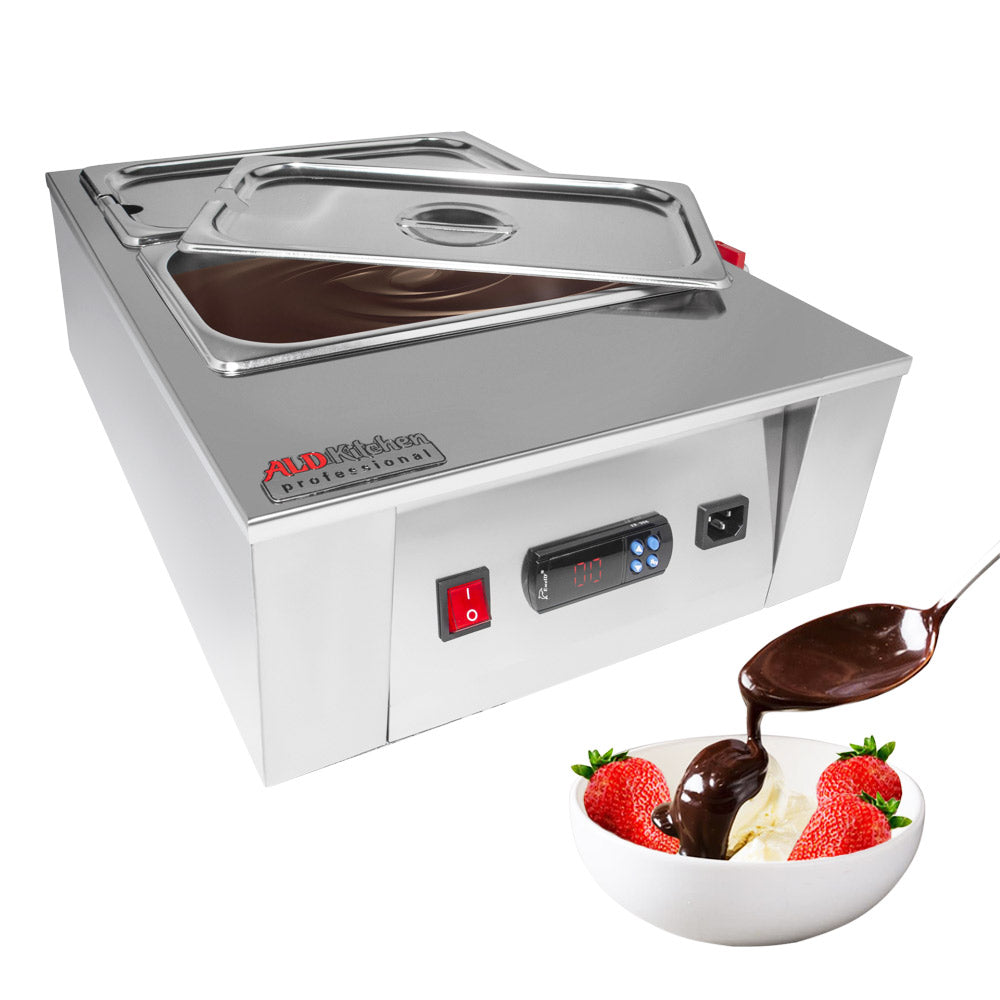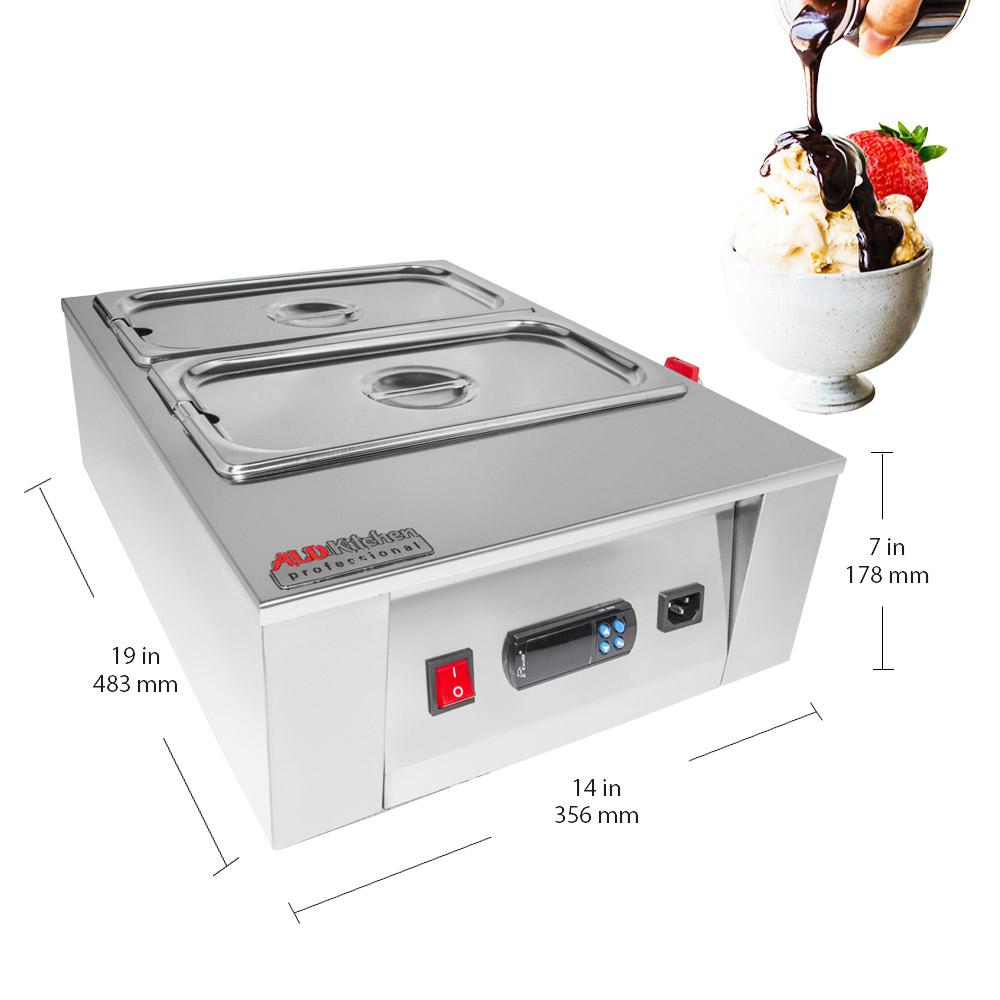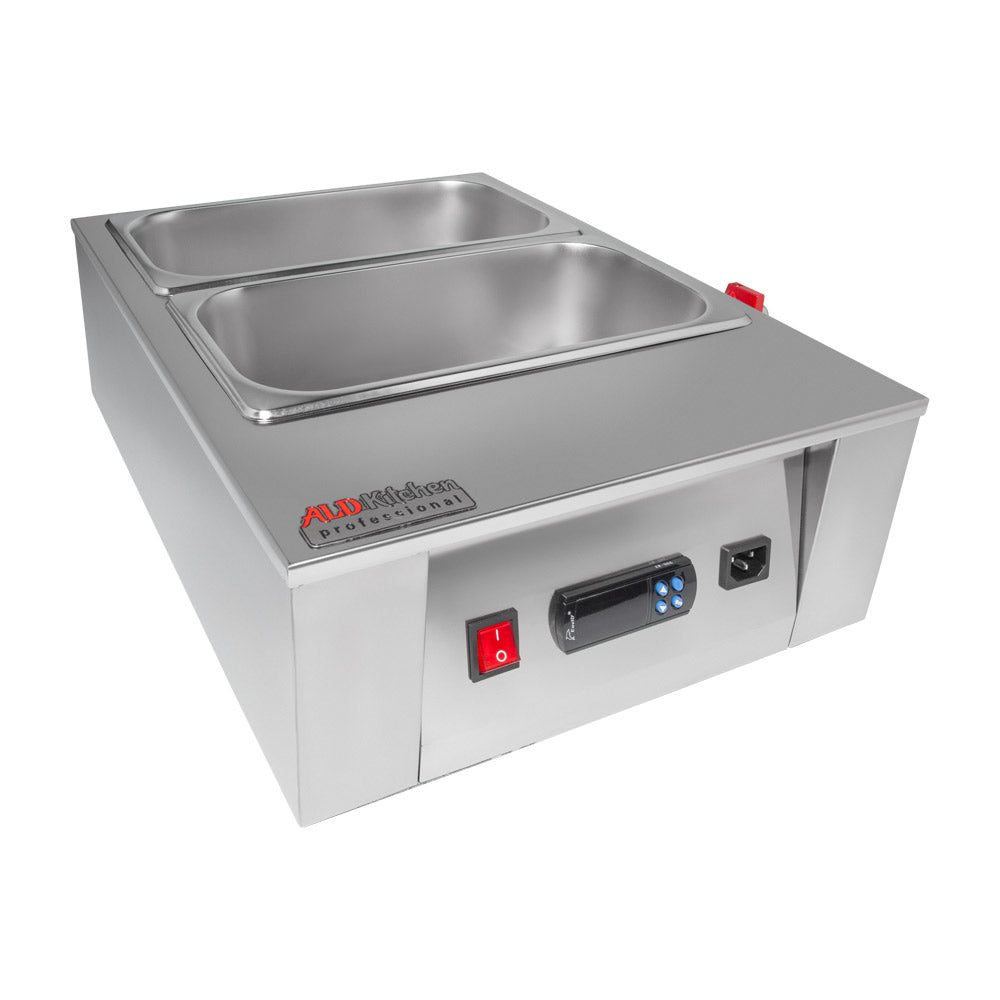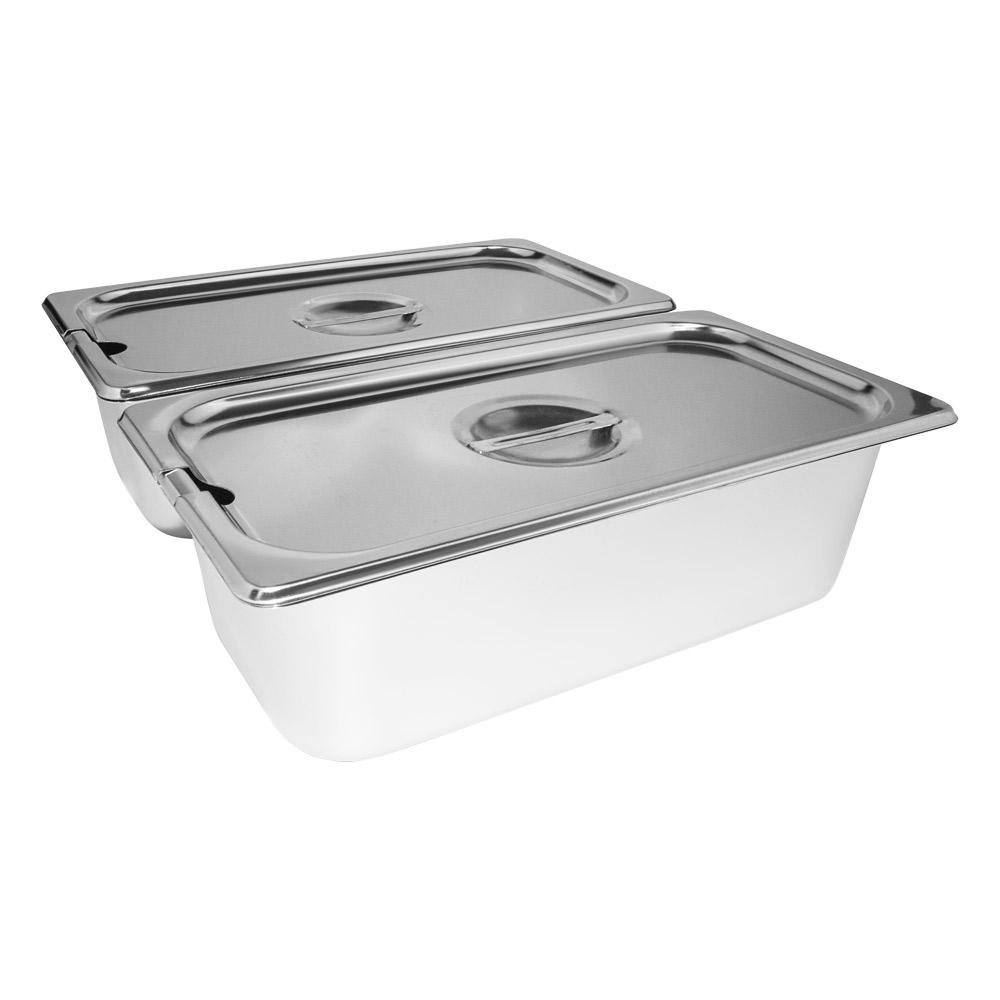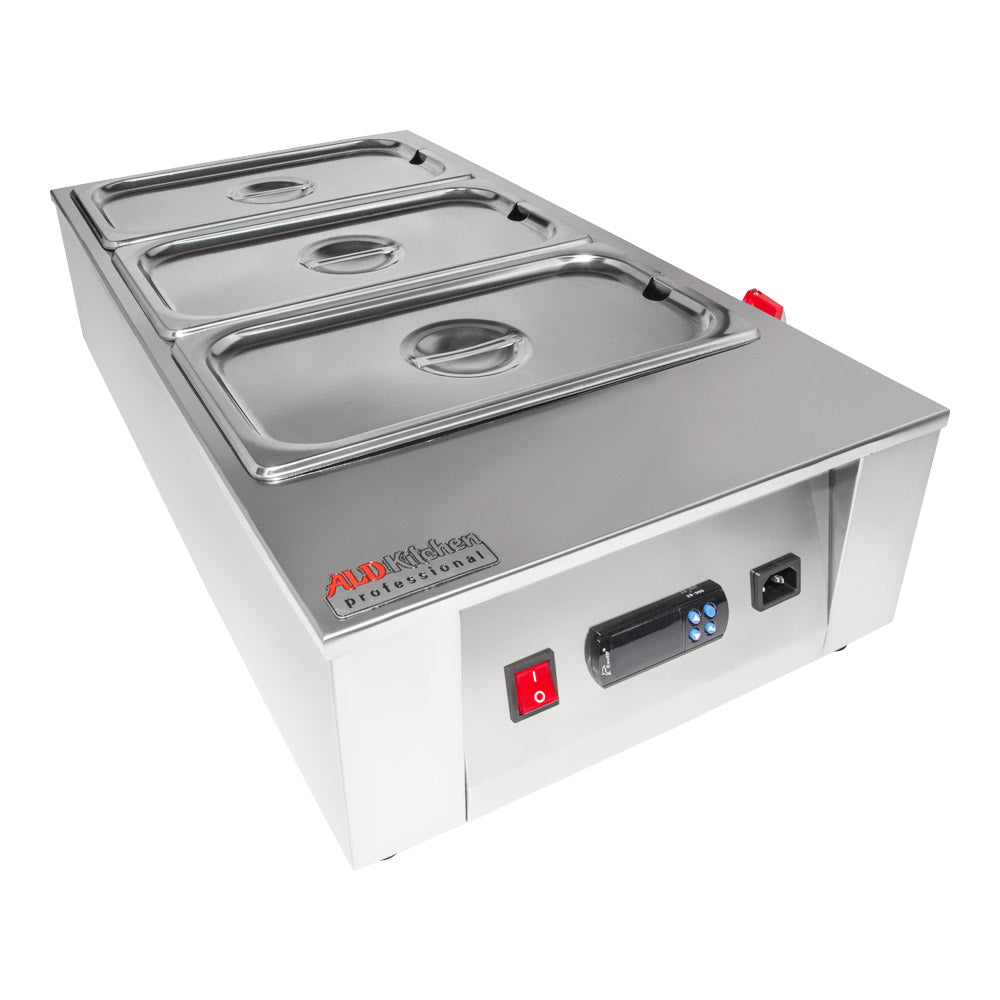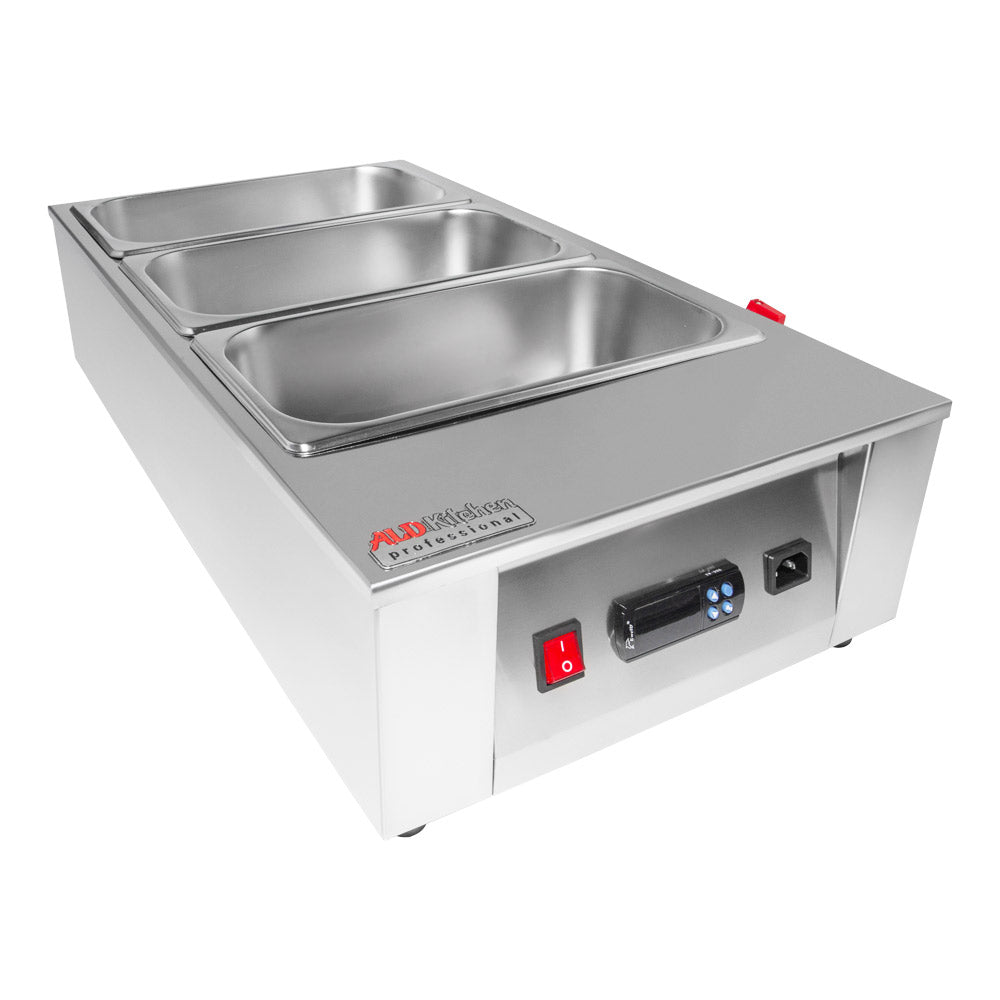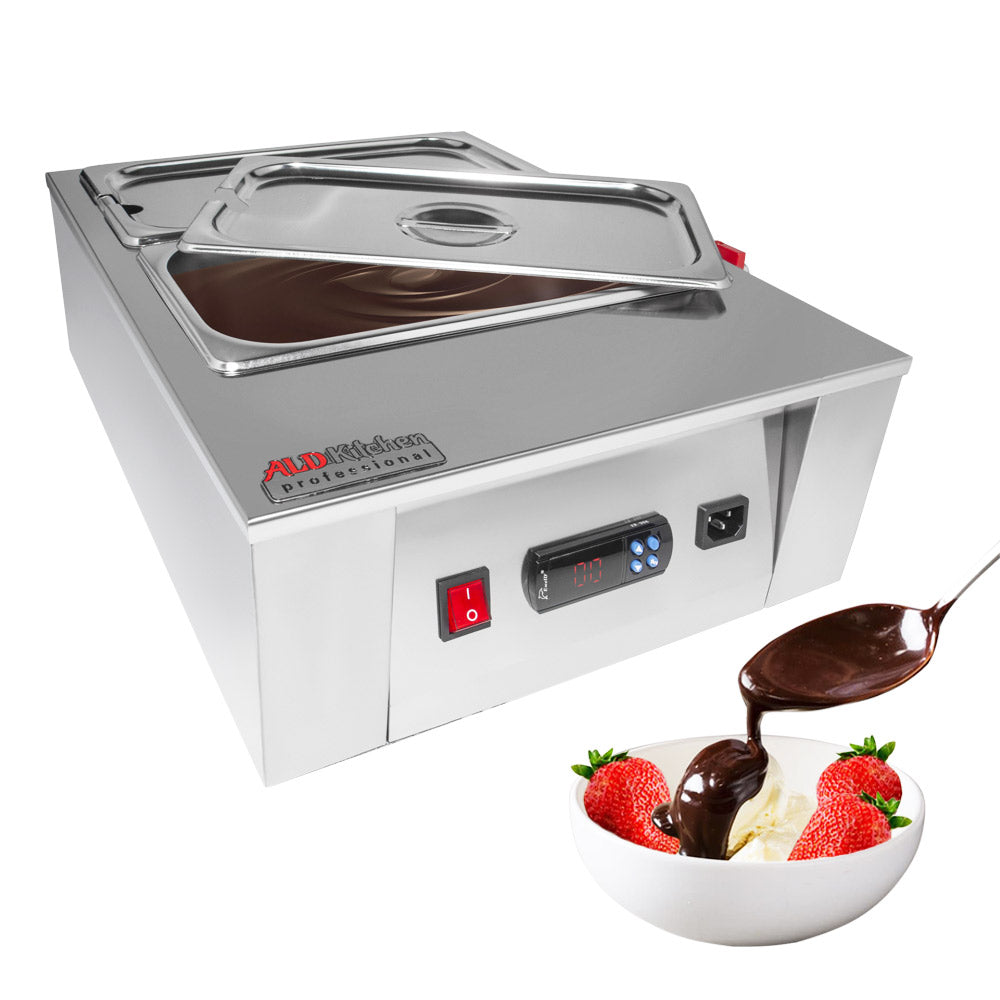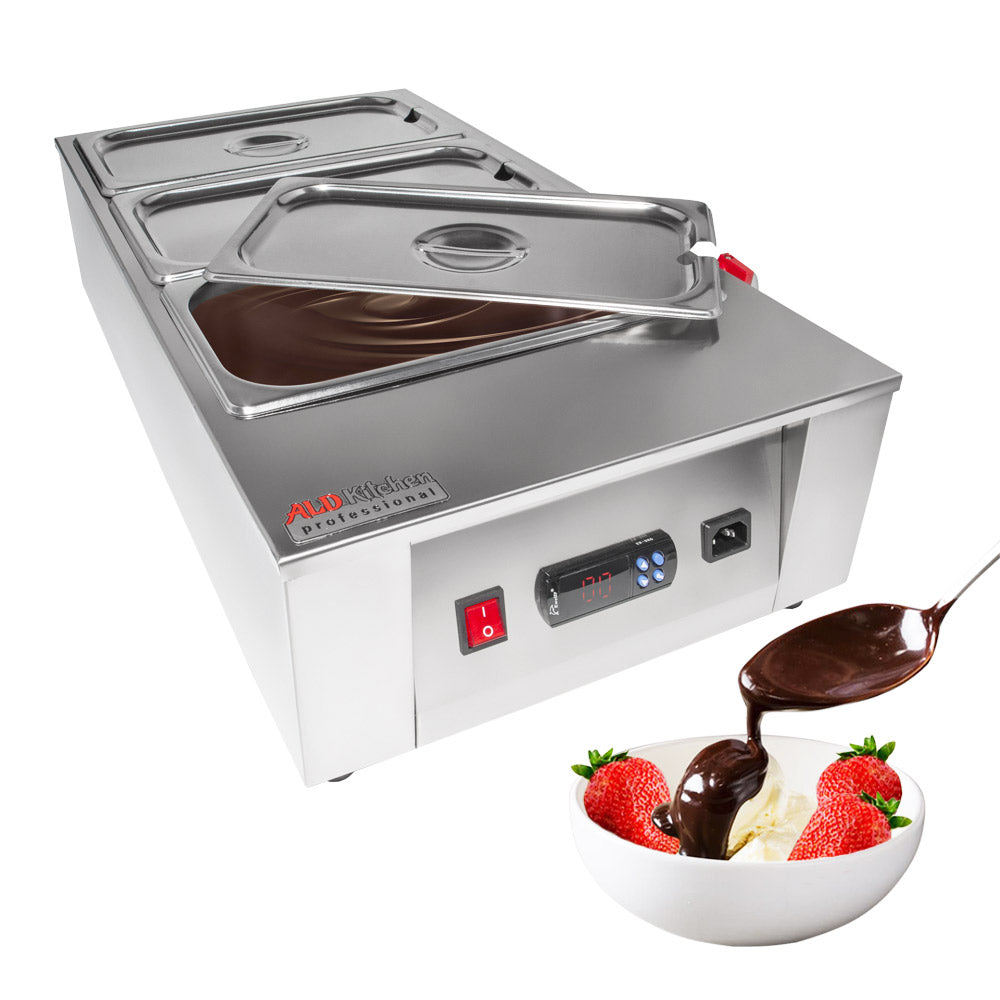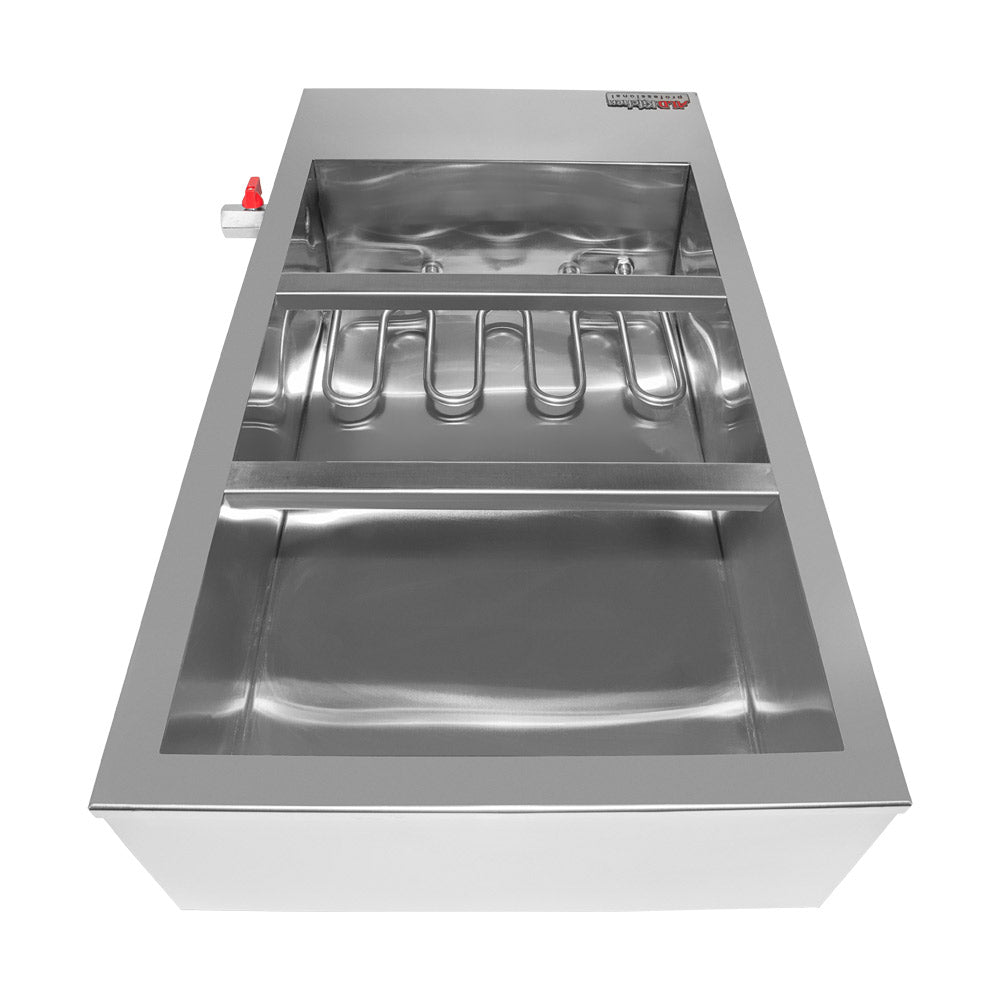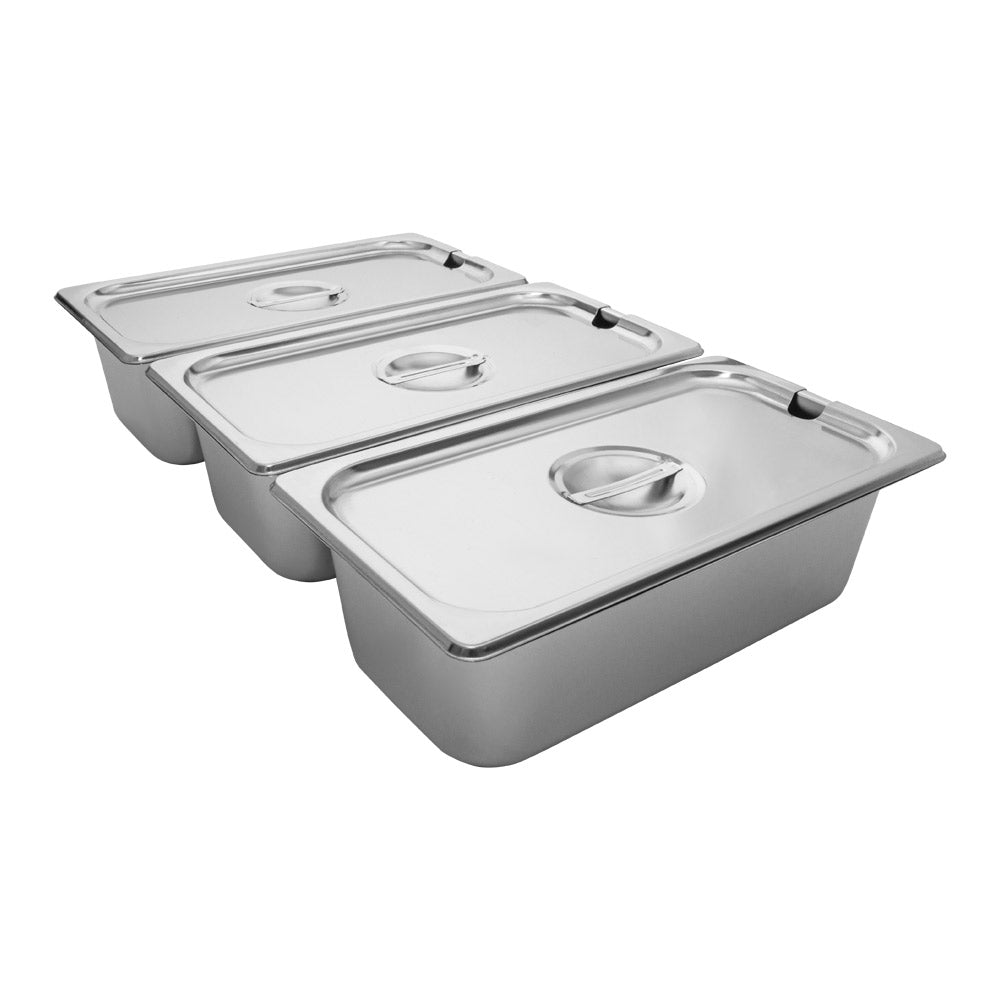 AP-330 DIGITAL Chocolate Melting Machine | Electric Chocolate Melter Digital Control | 2 Tanks | 110V
CHOCOLATE MELTING MACHINE – DIGITAL CHOCOLATE TEMPERING
Quality & exemplary craftsmanship meet functionality to give you one of the best chocolate melting machine designs. This digital chocolate tempering machine is your answer if you are looking for chocolate warming and melting machine for home use or for your bakery/cake/chocolate business. Digital chocolate warming with exceptional control is extremely easy with this melting machine.
Convenient chocolate melting machine
This digital electric chocolate melter is designed for heating and melting chocolate to create fresh and delicious desserts. This powerful machine allows melting up to 18 lb (8 kg) of chocolate at once which makes it convenient whether you use it for your family dinner or bakery/cake/chocolate business.
Beautiful and compact design solution makes the machine easily portable.
Melt chocolate with no burning
M-type heating tube provides even and gradual melting. Max and min water levels are clearly marked to eliminate the risk of dry burning
Make several different desserts at once
Melting huge quantities of chocolate allows you to make a number of delicious sauces with nuts, fruits and other sweets without waiting for a new portion of chocolate being heated
Top-notch quality, commercial use-ready
Made from stainless steel, this digital chocolate melter will serve you for the years to come. Commercial-use ready, you can use it at home with your family or in your shop, café bar, restaurant with every day higher volume usage.
WHY THIS DIGITAL ELECTRIC CHOCOLATE MELTING POT?
✪ HIGH-QUALITY: This electric chocolate melter is made of high quality stainless steel with the voltage of 110 V 60Hz which makes the device more reliable and allows to serve longer. Due to its small volume, the machine is portable and easy to move.

✪ EVEN HEATING: M-type heating tube assures heating more quickly and evenly. The highest and lowest water level prevents dry burning.

✪ EASY TO USE: This chocolate melting pot machine has digital display panel with temperature adjusting buttons and power on/off switch which makes it extremely easy to use.

✪ SOLID CAPACITY: Melt up to 8 kg of solid chocolate in this digital chocolate melting pot machine. Huge quantities of heated chocolate make it easy to create a lot of desserts either for home use or your bakery business fast.
SPECS:
model:

AP-330

machine size:

19" x 14" x 7"

material:

Stainless steel

voltage:

110V

machine weight:

16.5 lb

control type:

Digital

temperature range:

32-176 F

materials:

Stainless steel

power kw amp :

1 kW (9.09 amp)

capacity:

2 tanks

productivity:

18 lb
Reviews and Questions
Chocolate Melting Accessories