Special Offer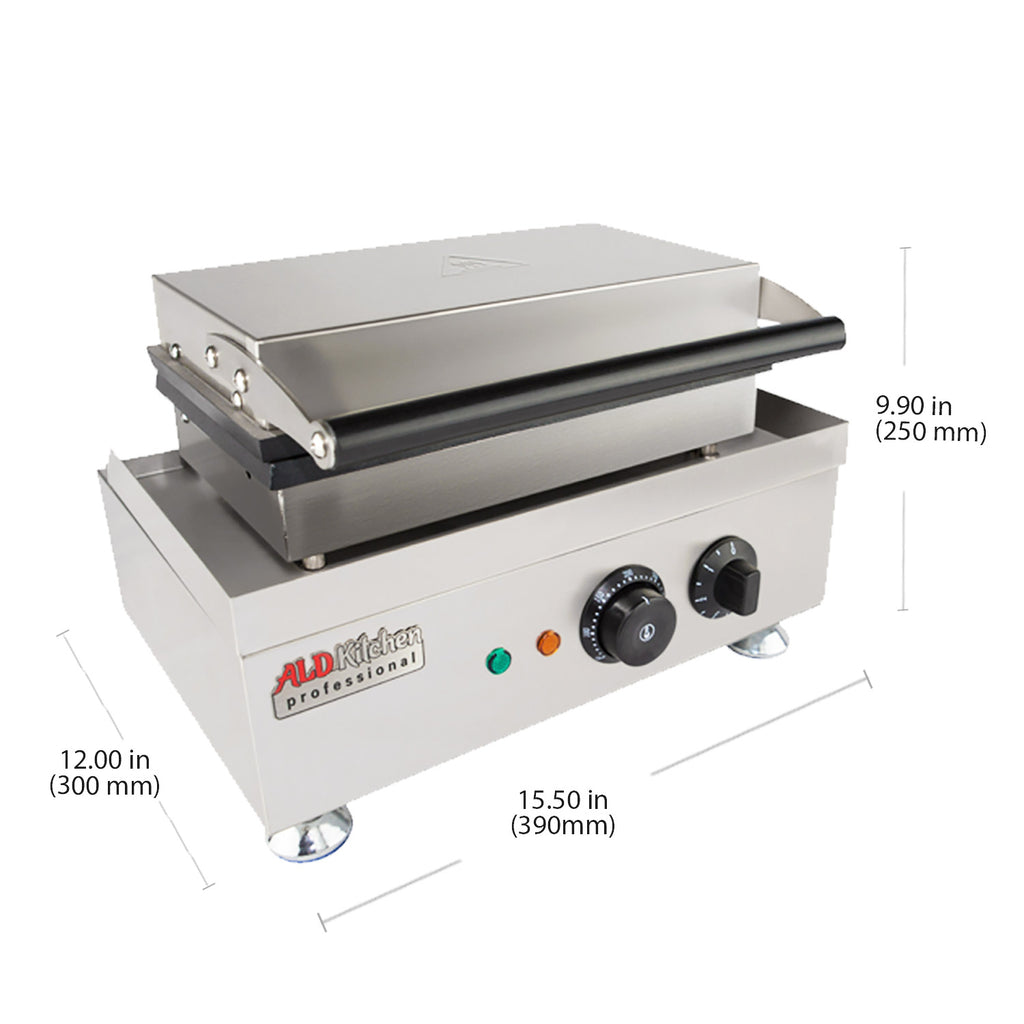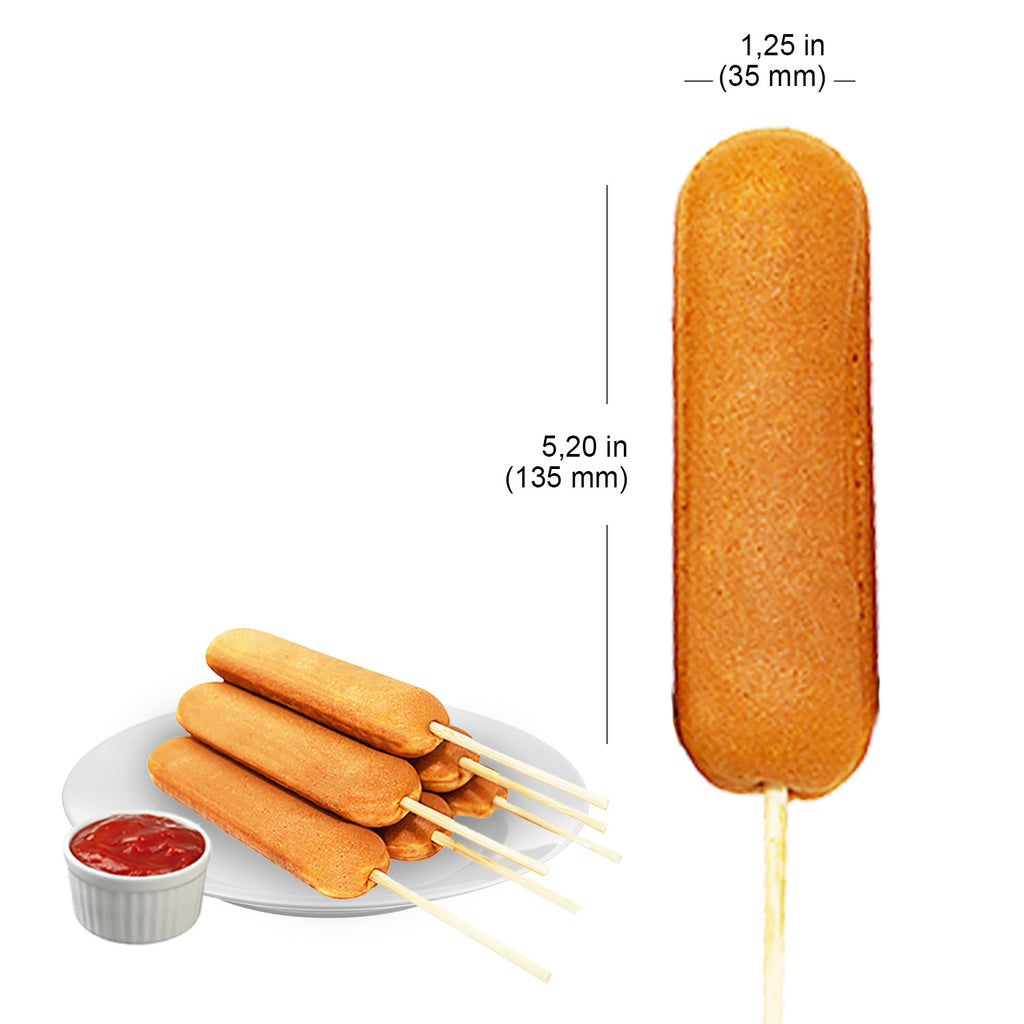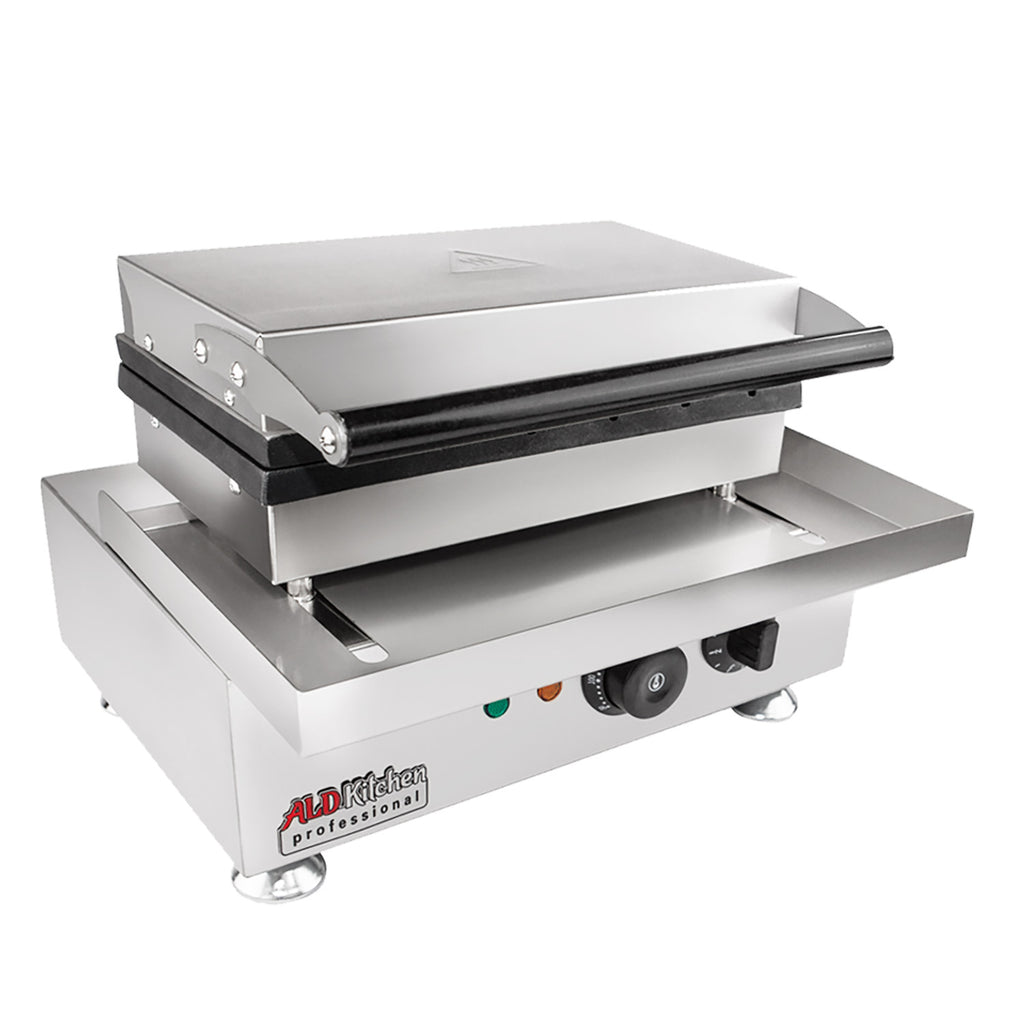 AP-530 Hot Dog Waffle Maker Commercial | Corn Dog Waffle Maker | 6 Pcs | Plain Hotdog Waffles on a Stick | Stainless Steel | 110V
Six Corn Dog Waffles Maker for Commercial
With this professional waffle iron, you can make six hotdog waffles in no more than 5 minutes. The body of the machine is stainless steel, while the baking plates are nonstick with nonstick coating. The timer and adjustable heat control ensure easy usage and smooth operations.
How will this hotdog waffle maker benefit your business?
Long service life
The machine will work for years due to the high-quality materials used in its production. Stainless steel is reliable and rust-resistant; that is why it is widely used to produce commercial kitchen equipment.
High turnover
Cooking six fresh hot dog waffles simultaneously means serving your customers fast without making them wait. Moreover, high capacity helps to save energy, making the machine cost-effective.
Perfect snack
A waffle on a stick is an excellent solution for a fast snack when you don't have time to have lunch or need to take a quick bite between meals. Have a hotdog waffle, and forget about hunger for a couple of hours!
Enjoy using this corn dog waffle maker!
✪ SPREAD THE DOUGH: evenly distribute the dough among six baking molds

✪ CLOSE THE LID: pull down the upper plate with a convenient plastic handle

✪ WAIT A BIT: turn the temperature knob to adjust the heat level and set the timer

✪ SERVE FRESH: a hot delicious waffle on a stick is ready to be served to customers
SPECS: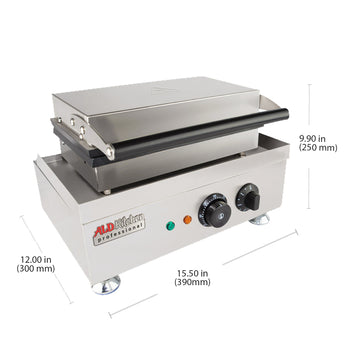 machine size:

12'' x 15.5'' x 9.9''

voltage:

110V

machine weight:

23 lb

body type:

Press

heating type:

Heating Spiral

control type:

Manual

temperature range:

120-570°F

materials:

Stainless steel

power kw amp :

1.5 kW (13.6 amp)

cooking time:

3 min

product shape:

3 Cond Dogs + 3 Hot Dogs

no of products:

6

product size:

5.20'' x 1.25''
Reviews and Questions
HotDog Waffle Accessories