Special Offer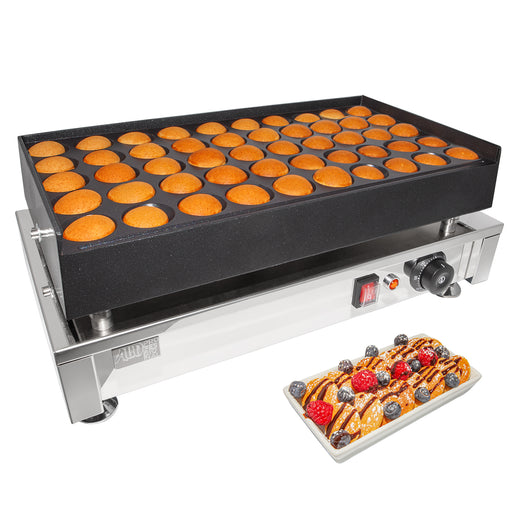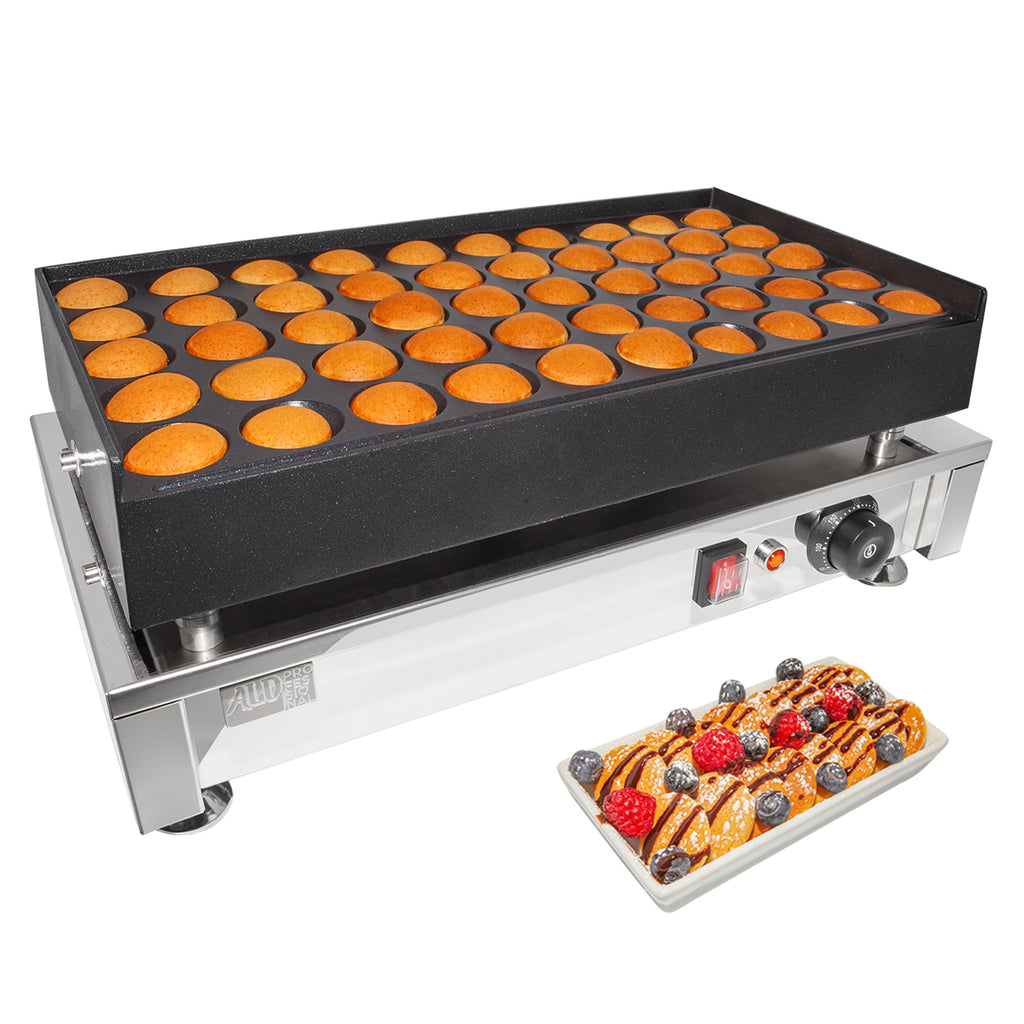 AP-560 Poffertjes Maker | Mini Pancakes Electric Machine | 50 Pcs | High Capacity | Stainless Steel | 110V
Mini pancakes maker with high capacity
Holland mini pancakes maker bakes 50 soft poffertjes at the same time. The significant capacity of this machine provides high turnover and enables energy-saving features. Stainless steel construction is very reliable and ready for commercial use.
Why should you consider buying this poffertjes maker?
More pancakes – fewer efforts!
This piece of equipment requires little effort to maintain and to clean after usage. The baking plate is made of cast iron, which is highly conductive and heats fast, so preparing a few portions of mini pancakes to feed several customers at once takes little time and energy.
Extremely popular and tasty!
Poffertjes are like pancakes, but smaller and fluffier. They are normally served in dozens with some sugar powder on the top. These Holland mini pancakes can be served for breakfast or as a snack between meals during the day. Hot, soft, and deliciously tasty – your customers will love these pancakes!
Take a look at these features!
✪ HIGH CONDUCTIVITY: the molds get warm fast, so cooking poffertjes takes little time

✪ EASY OPERATIONS: the machine is controlled with only one knob, which serves to adjust the temperature

✪ STABLE CONSTRUCTION: tiny rubber feet help to fix this poffertjes maker on any surface

✪ DELICIOUS SNACK: small, but still nutritious, these mini pancakes are great to deal with hunger
SPECS:
model:

AP-560

machine size:

24.4" x 12.2" x 7.9"

voltage:

110V

shipping weigh:

24.3 lb

machine weight:

24.3 lb

body type:

Surface

control type:

Manual

temperature range:

120-570°F

materials:

Stainless steel

power kw amp :

1700W (15.45 amp)

cooking time:

3 min

product shape:

Round

no of products:

50

product size:

1.5"
Reviews and Questions
Poffertjes Accessories