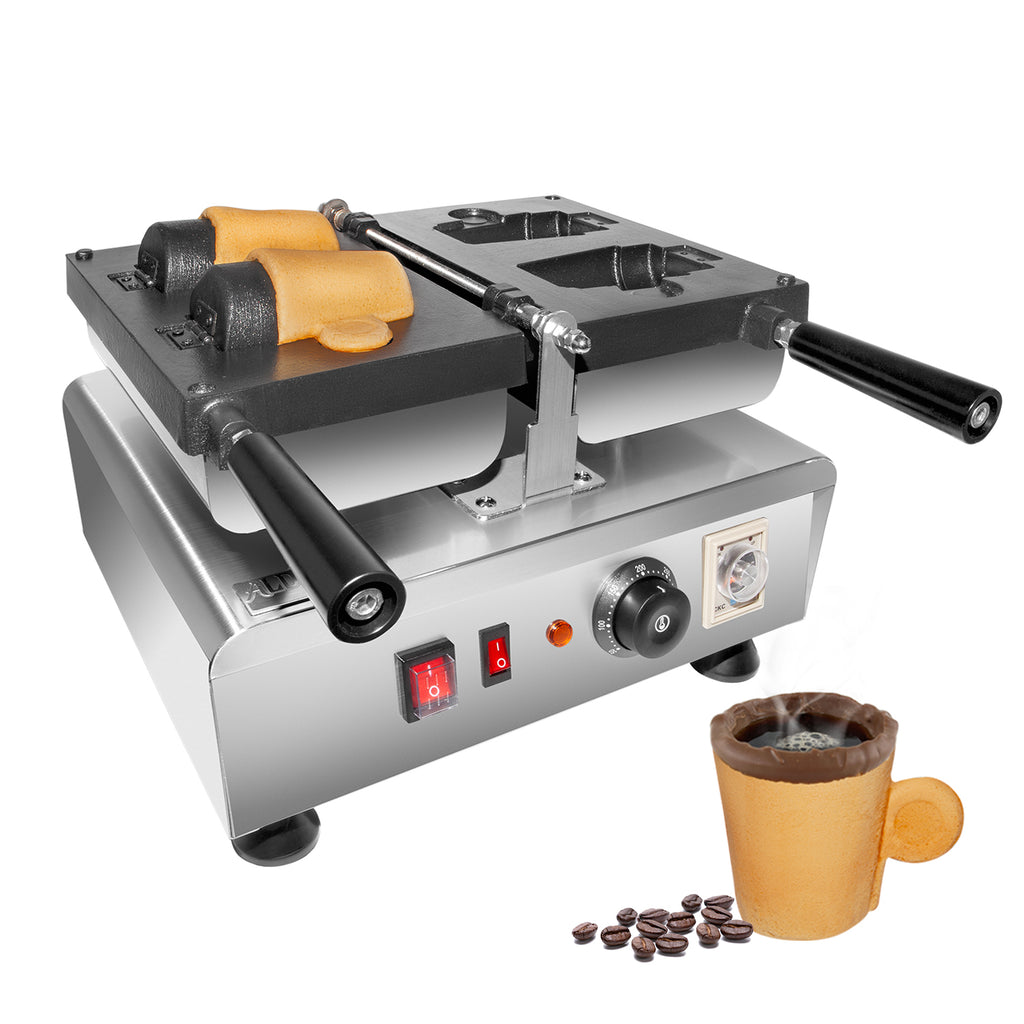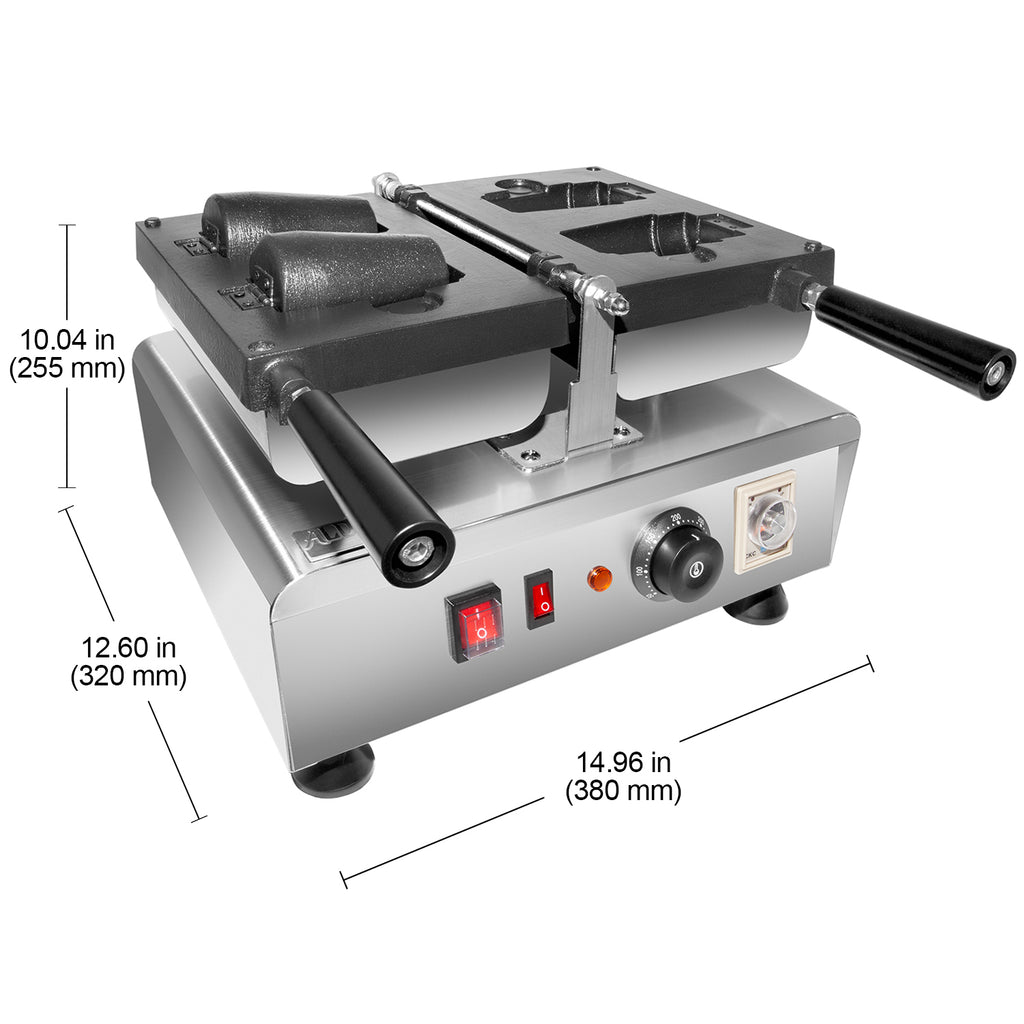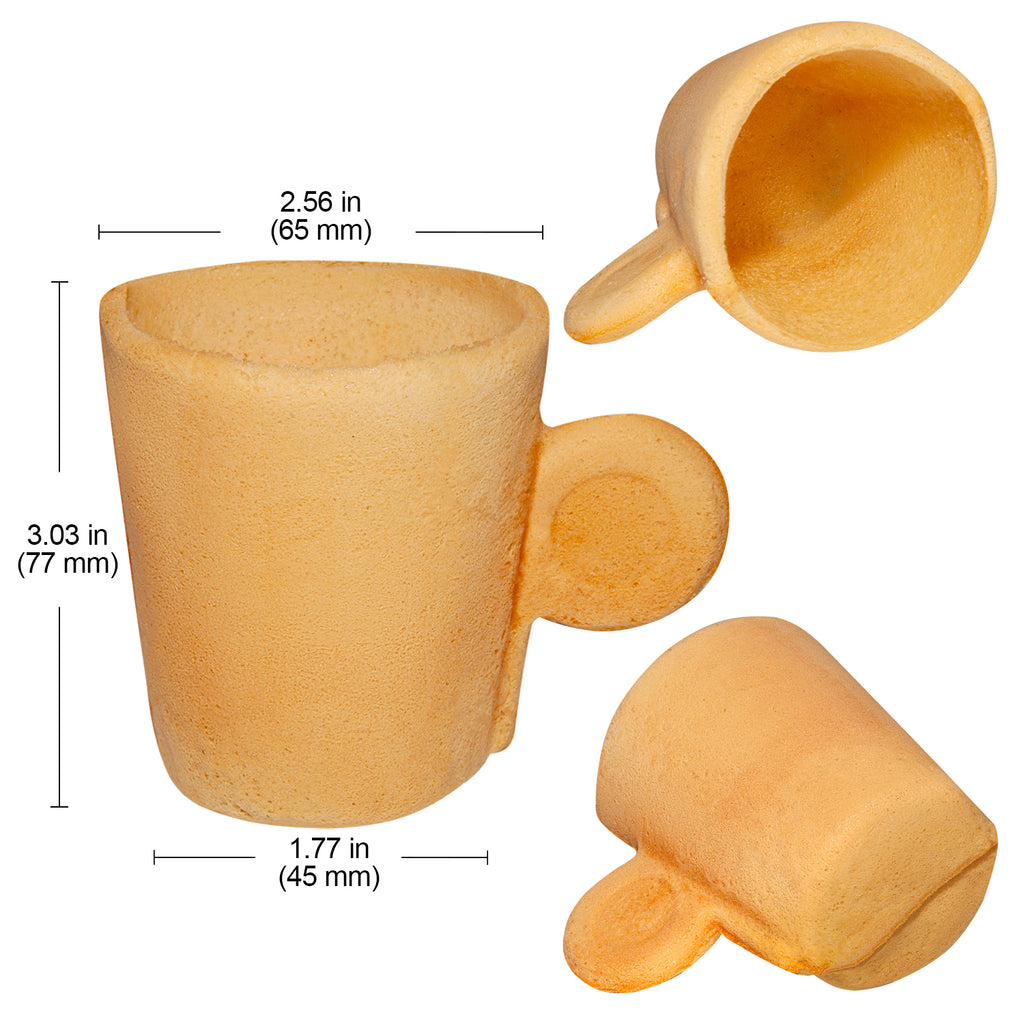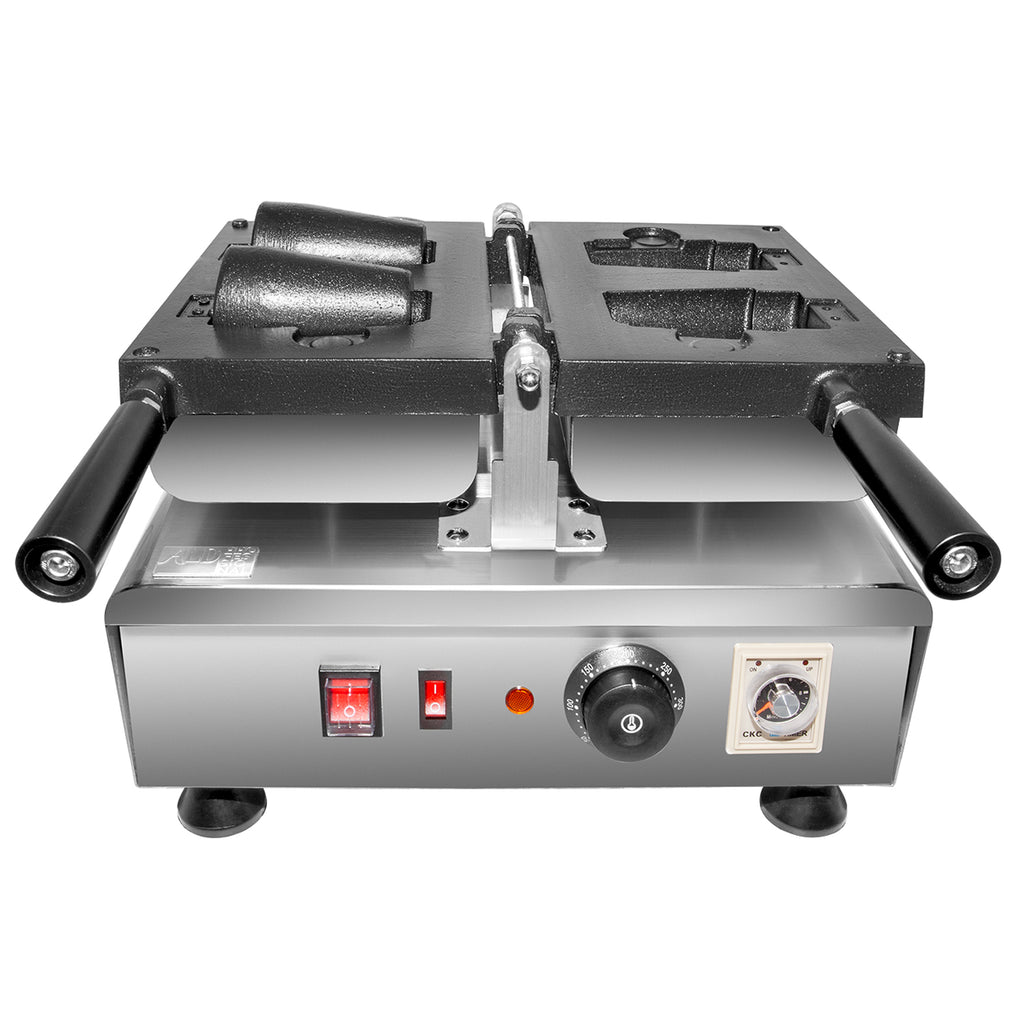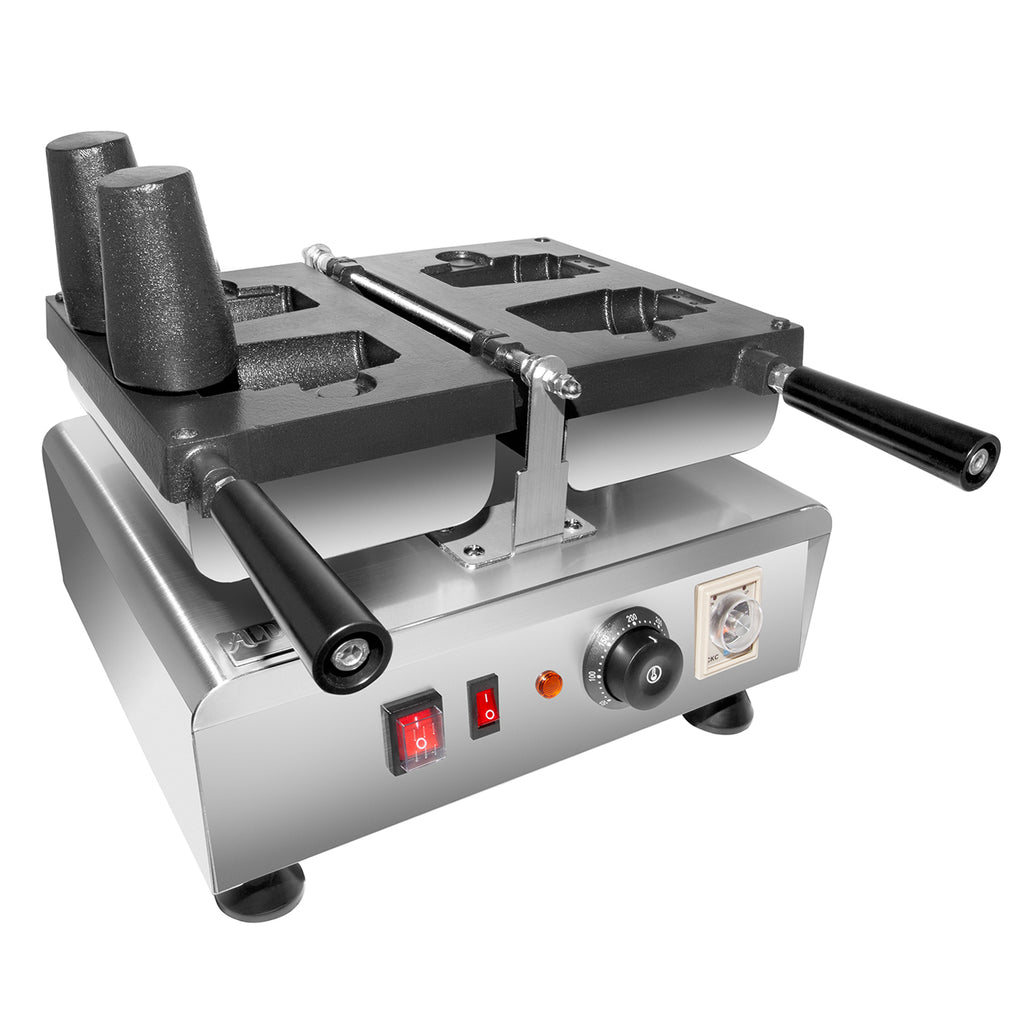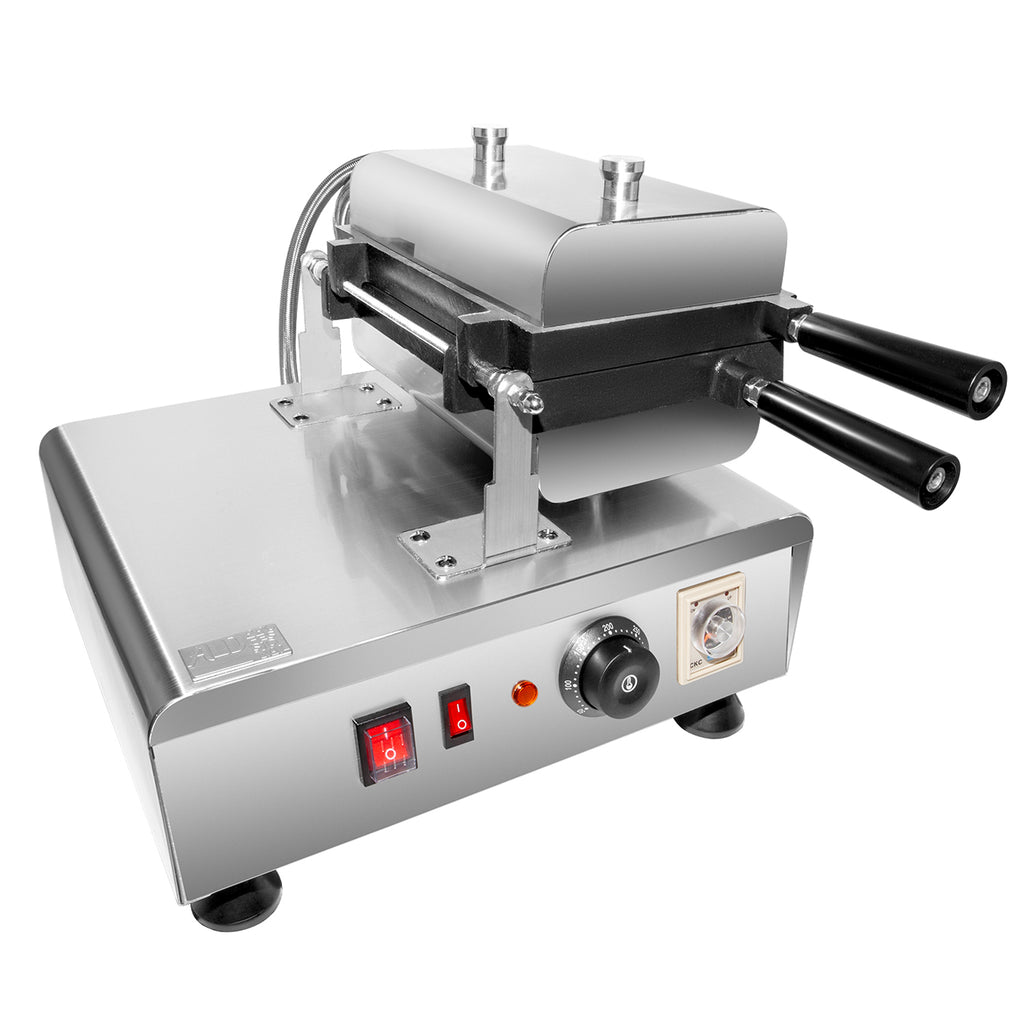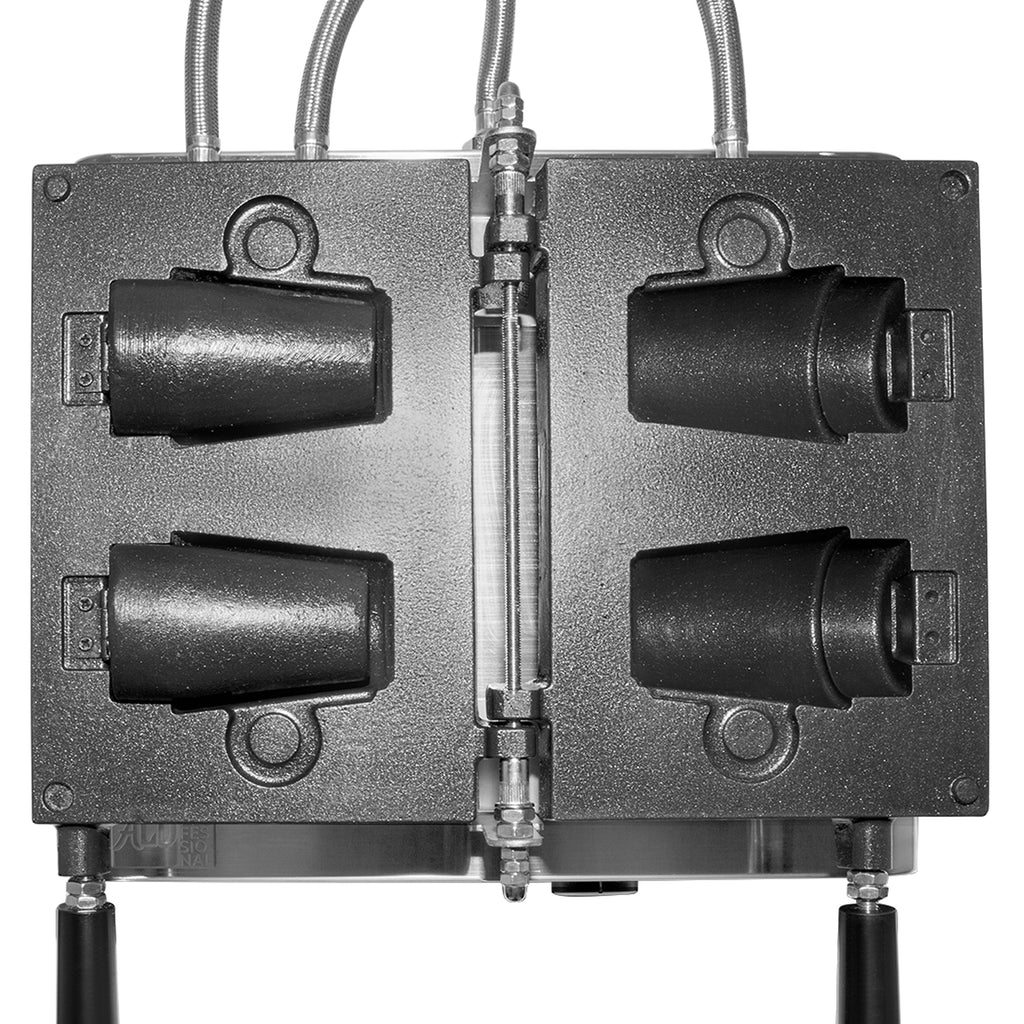 AP-188 Waffle Coffee Cup Maker | 2 Pcs | 3-Layer Japanese Nonstick Coating | 110V
Waffle Cups for Hot Drinks
These edible coffee and tea cups are aimed to serve hot drinks in an unusual way, and to reduce the usage of disposable cups. With this professional machine, you can make 2 pcs at a time and be sure about beautiful even color and taste of these crispy cups. The power is 2kW.
Edible Cups Maker for Commercial Use
Nonstick coating
The baking plates are covered with a 3-layer coating, which results on an average service life of this equipment being much longer than similar machines in the market.
Easy operations
The waffle coffee cup maker is manually operated. The temperature range is between 0 and 300°C, and the timer can be set for 1-10 mins. Adjust the knobs to get the waffle color you want.
No waste
This waffle cups do not only serve as a unique way to carry some coffee, but also they can serve as a nutritive snack. Crispy delicious waffle instead of a ceramic or a plastic cup is a great zero-waste solution for your business!
Convenient & Reliable:
✪ JAPANESE COATING: the plates are covered with improved high-quality nonstick top

✪ CRISPY WAFFLE: a waffle cup can serve as a snack or as a part of a dessert with coffee

✪ PLASTIC HANDLES: the handles help to swipe the plates easily and protect hands from heat

✪ MANUAL CONTROL: the machine is easily operated by a few knobs on the front panel
SPECS:
model:

AP-188

machine size:

14.7" x 12.6" x 10"

material:

Full stainless steel

voltage:

110 V

shipping weigh:

50 lbs

heating plate:

Heating Spiral

control type:

Manual

temperature range:

120-570°F

materials:

Full stainless steel

power kw amp :

3.2 KW (29.1 amp)

cooking time:

3 min

product shape:

Coffee Cup

product size:

3" x 1.77" x 2.56"

capacity:

2 Waffles Coffee Cup
Reviews and Questions
Tiyaki Waffle Accessories