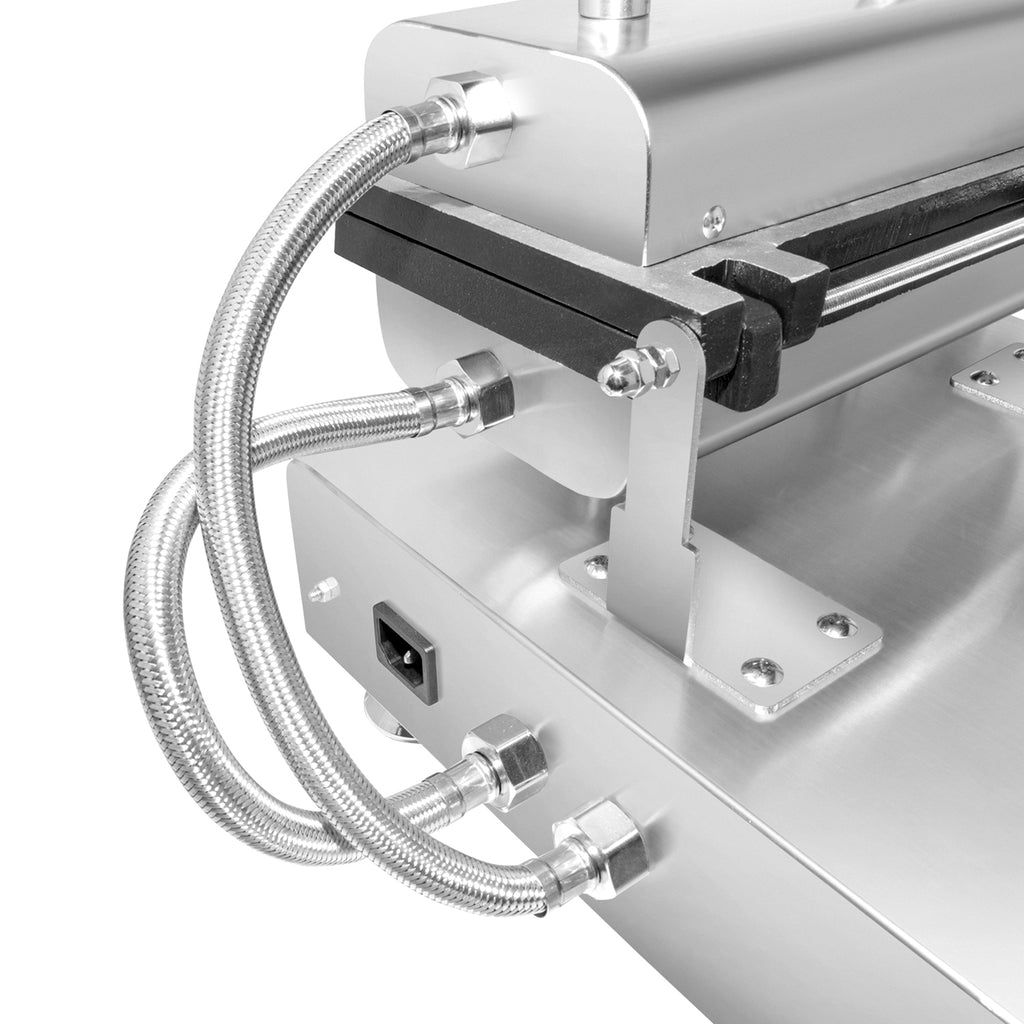 AP-446 Waffle Stick Maker | 3 Heart-Shaped Waffles | Babycakes Waffle Iron | 110V
Stick Waffle Iron with a Long Service Life
Three waffles on a stick with a lovely heart-shaped design will be ready in a few minutes. This waffle stick maker with a power consumption of 1.56kW is perfect for small cafes, street food points, shopping malls, etc.
A Great Solution for Your Business
Various tastes
These waffles on a stick can be served with different toppings on them, including sweet ones like chocolate, caramel, or maple syrup, as well as savory such as processed cheese. With just one waffle maker you can offer a variety of snacks to your customers.
Great snack
Waffles on a stick are so popular because they are really convenient when it comes to grabbing something to stay your hunger. You don't need additional utensils to eat them, it's easy to take away and eat on the go.
Easy to clean
The machine is easy to clean and maintain. It is enough to wipe it with a damp rag after usage. No direct water rinse is allowed. To keep safe, it is essential to cut the electricity off before you clean the appliance.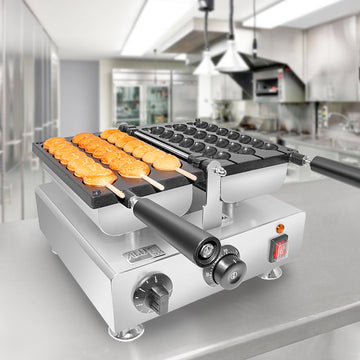 Take a closer look at this Stick Waffle Iron:
✪ EVEN HEATING: highly conductive baking plates warm fast and ensure beautiful golden-brown color

✪ PLASTIC HANDLES: the handles don't overheat and make it convenient to operate the machine

✪ STABLE CONSTRUCTION: small and sturdy feet secure the machine on the tabletop and facilitate its lifting and moving

✪ MANUAL CONTROL: the machine is equipped with a timer and a heating knob, the operations are easy to learn
SPECS:
model:

AP-446

package size:

17" x 14" x 10"

machine size:

11.8" x 12" x 7.9"

material:

Full stainless steel

voltage:

110V

shipping weigh:

31.0 lbs

machine weight:

26.0 lbs

body type:

Waffle Stick Maker

power kw amp :

1.56 kW (14.2 Amp)

product shape:

heart-shaped

product size:

7.7" x 1.6" x 1"

productivity:

3 waffles
Reviews and Questions
Waffle on a Stick Accessories